Description
Designed for video and content creators who require color flexibility and creative lighting functions, this GVM PR150D Bi-Color LED Video Light Kit features a large 150W COB LED lamp bead that allows you to adjust the color temperature range from 2700-7500K. Eight special effect modes include lightning, candle, broken bulb, explosion, paparazzi, CCT cycle, breathing light, and TV. These adjustments can be made locally on the fixture, or from your phone via a Bluetooth APP.
Included is a light stand and a 26″ lantern-style softbox that provides a natural-looking soft light. An omni-directional softbox skirt is also included so you can flag and control the light to produce a soft and even light wherever you go.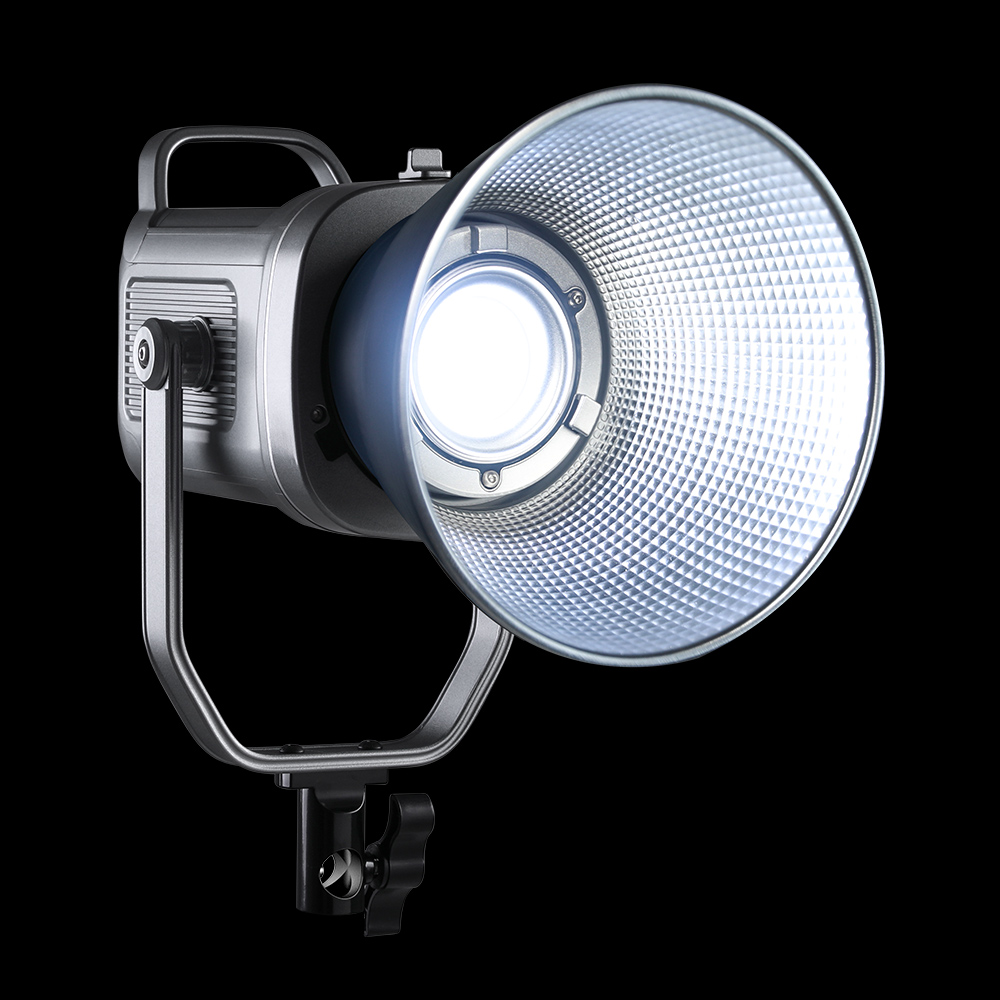 Industrial grade video spotlight
The new GVM PR150D video spotlight is a powerful light source with high color rendering index CRI 97+ & TLCI 97+, which can achieve accurate color rendering on the camera, and restore the color of objects in the most realistic way.
In order to obtain professional results, it also provides you with natural and vivid shooting results.
Color layout and beam area in matrix systems can be ensured without color separation
Thousands of grades of dimming accuracy
The brightness adjustment range of GVM-PR150D is 0.1%-100.0%, and the user can adjust the brightness to 0.1% precisely; the finer dimming precision can provide a smoother dimming process and more accurate color; the model with the new algorithm of GVM , the light intensity can be adjusted step by step in an instant, and the dimming process can be completed quickly and smoothly.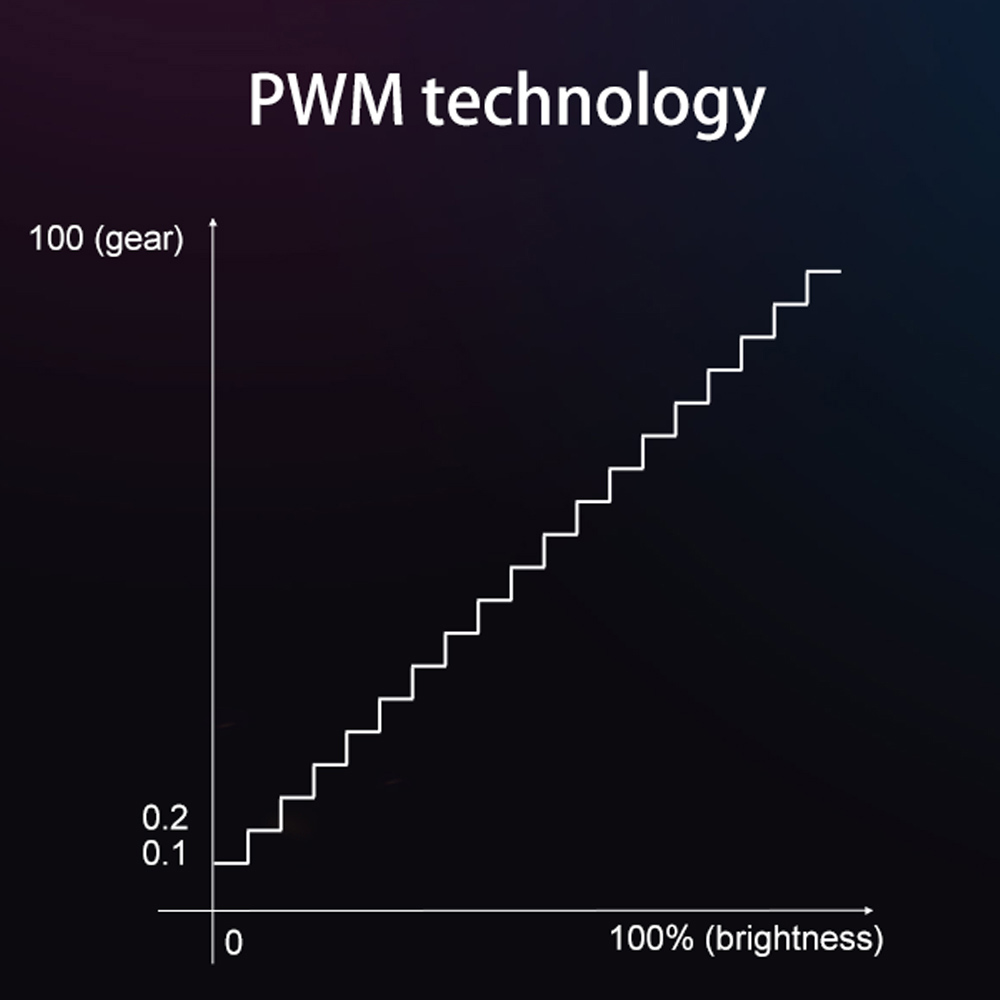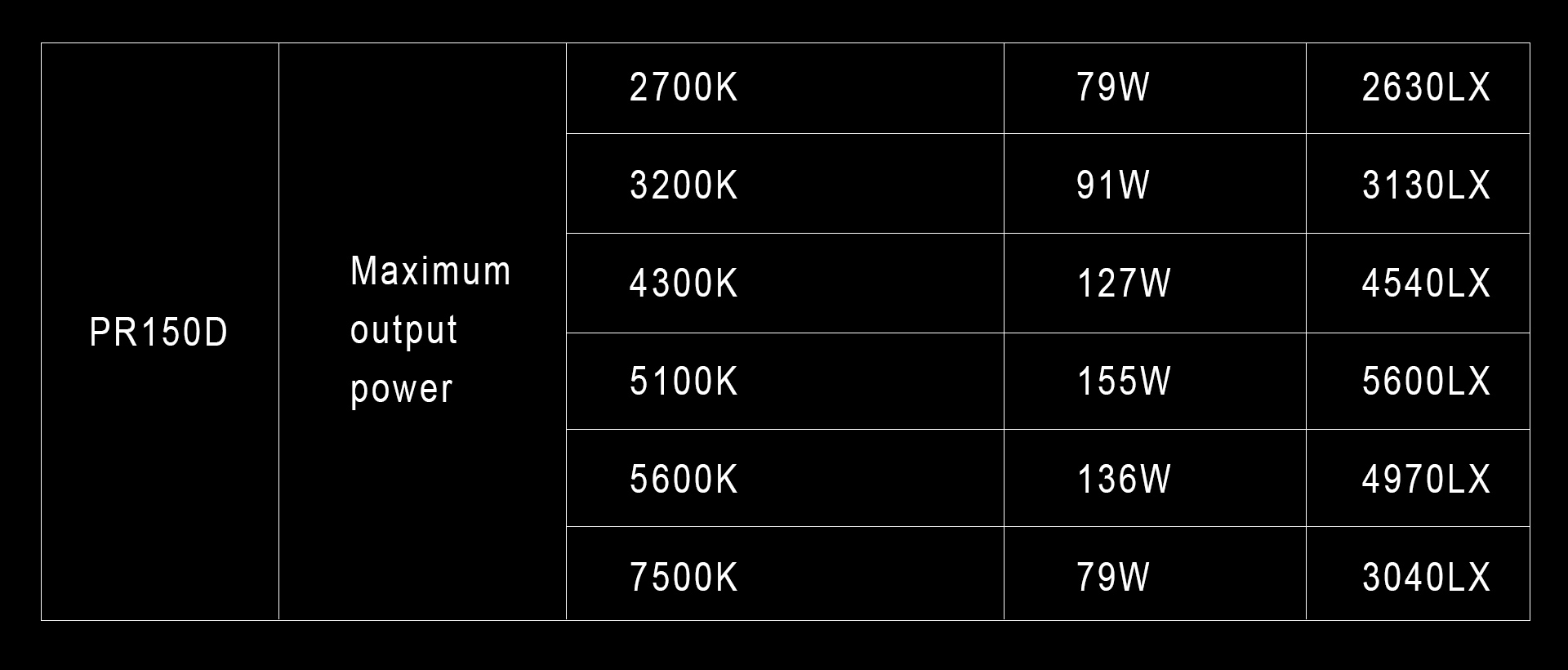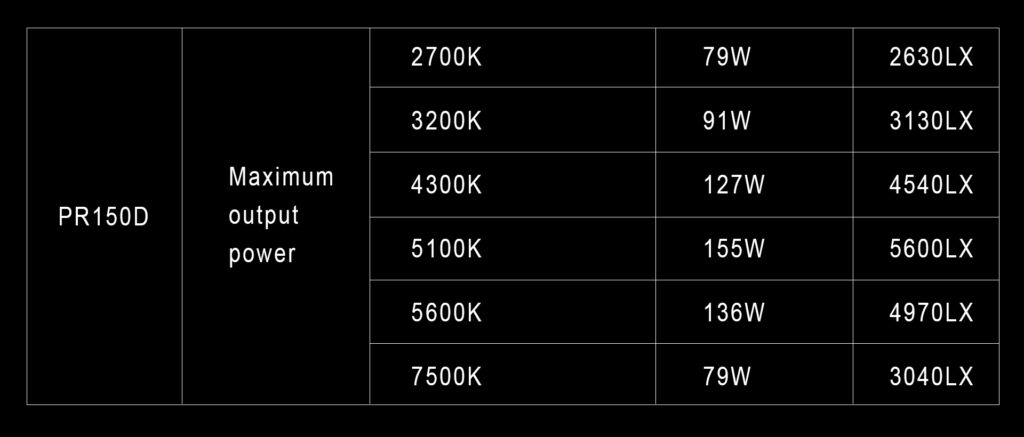 Conventional Bi-color temperature spotlights use a variety of different lamp beads to adjust the color temperature, which leads to different powers of different color temperatures and colors. The color temperature power in the middle is often high, and the power is low when the color temperature is low and high color temperature. The brightness of lights with different color temperatures and colors is different. PR150D has a new algorithm. While adjusting the color temperature and color of various lamp beads, it will also automatically calculate the appropriate power, so that the power of different color temperatures and colors is consistent. Adjust the color temperature while maintaining the same brightness
Rugged construction and practical design
The panel has a sturdy all-aluminum construction that can withstand heavy daily intensive use. The sturdy housing features a functional design with built-in rear handles and bottom legs for easy operation, installation and storage of the panels.
Perforated aluminum shell design and active cooling system ensure efficient heat dissipation to maintain stable performance and extended life of LED panels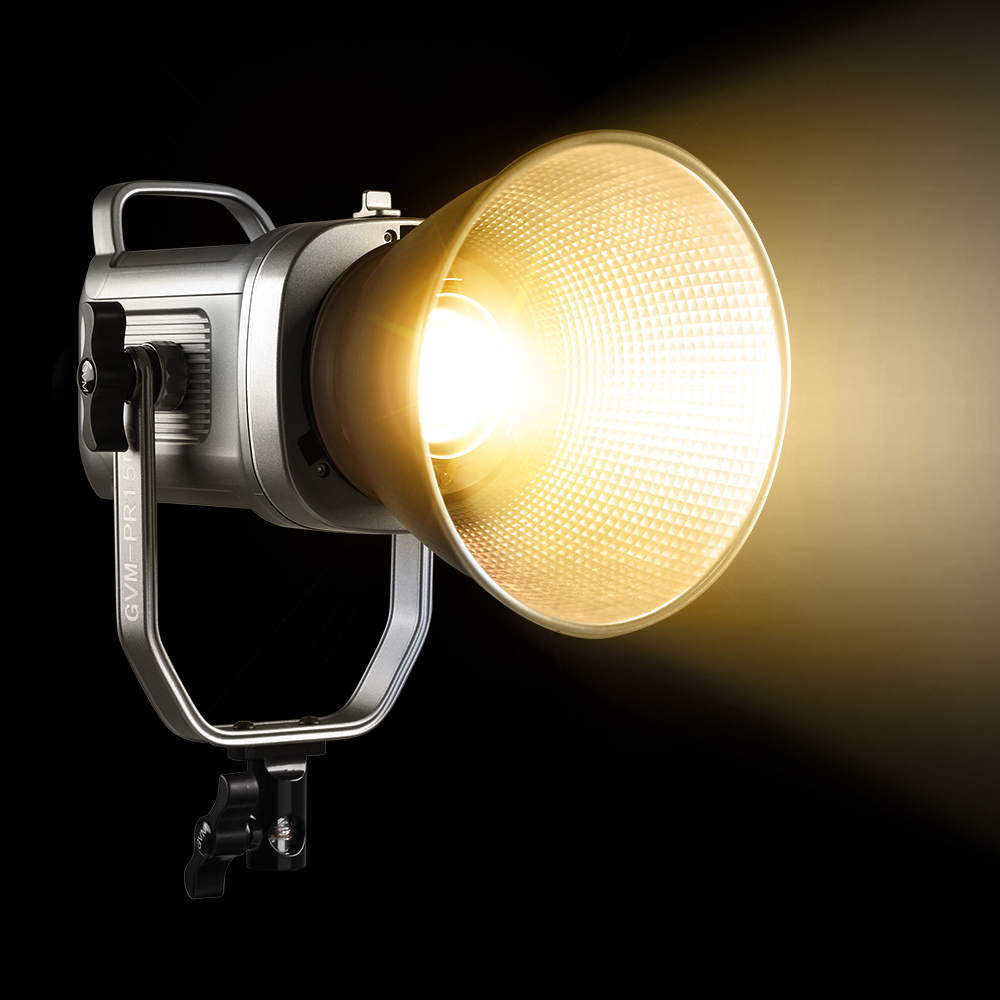 The GVM-PR150D provides a smooth, uniform beam field by combining the latest wide-beam, true-tone SMD LEDs and diffusers. The panel's large surface area produces bright, wrap-around output with clean, soft shadows and a micron finish on the subject.
Fully compatible with a wide range of lighting accessories for maximum control over how light is shaped and diffused
Compatible with Octagonal Diffusers, Lantern Diffusers, Standard Diffusers, Parabolic Diffusers, Long Diffusers, Beam Diffusers, Beauty Disc Reflectors, Square Softboxes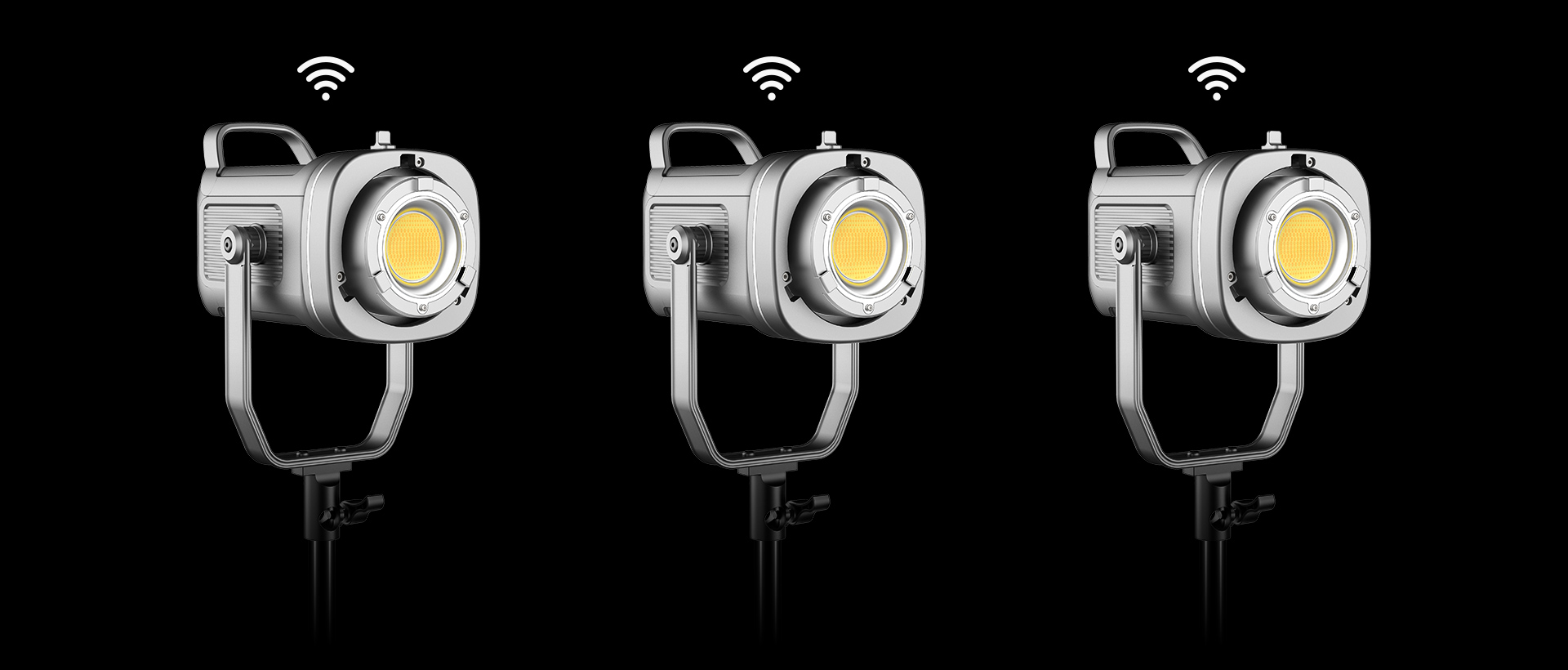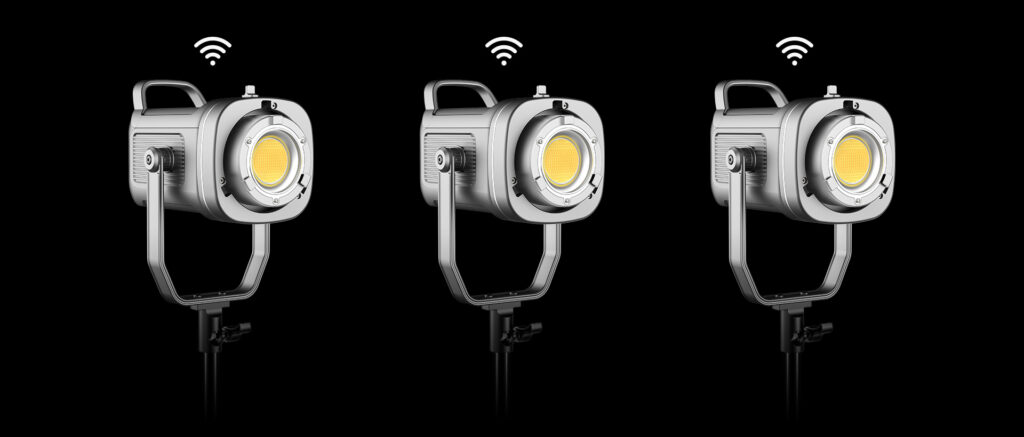 Master-slave joint control mode
In the same channel, any light can be set as the master light, so that the slave light can be easily controlled, which can effectively improve the shooting efficiency
Lightweight and compact mobile cinema light
GVM-PR150D LED video light is 1.5kg lighter than similar products, convenient for photographers to use anytime, anywhere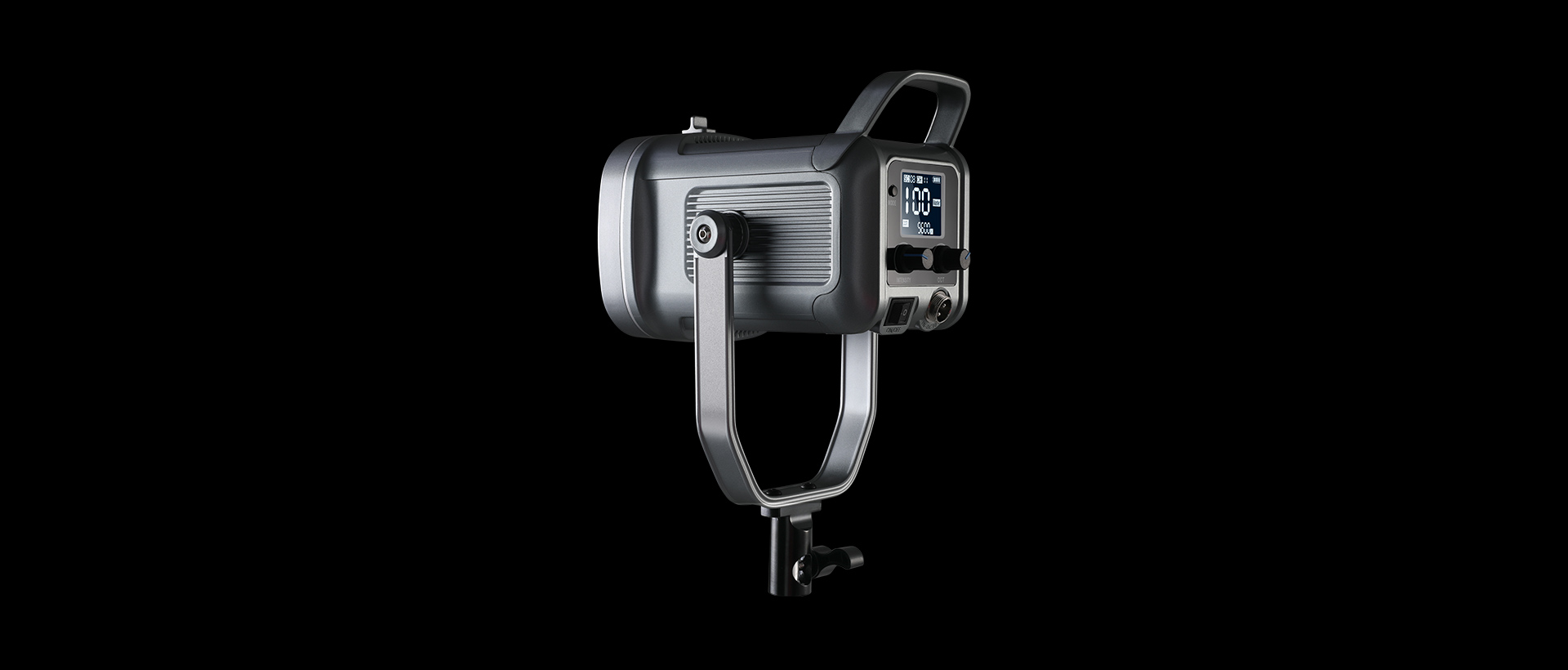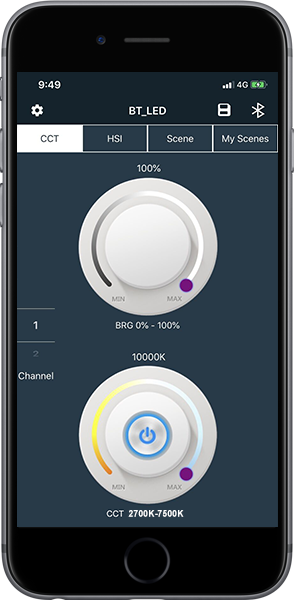 APP intelligent control system
PR150D has mobile phone Bluetooth APP control function
Lights can be controlled via smart mobile devices
Search APP "GVM_LED" from major APP stores or manuals
One or more PR150D devices can be controlled simultaneously.
The APP can also control the lighting effects.
This saves a lot of time and effort when operating multiple PR150D in the field.
The GVM-PR150D uses an intuitive panel control interface for easy and quick operation of the luminaire. The digital display shows all useful information for the user to adjust and customize the desired values.
Two large selector knobs can be easily handled (even with gloves) to fine-tune the desired parameters.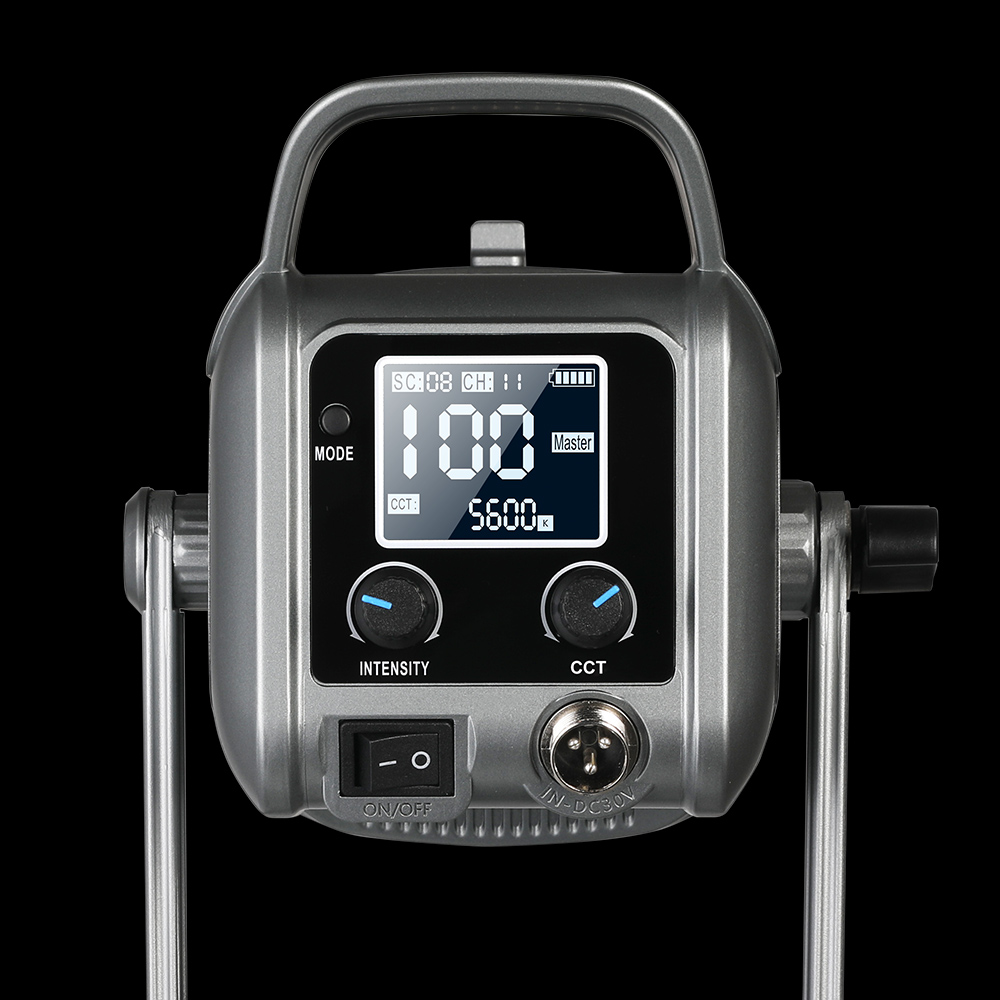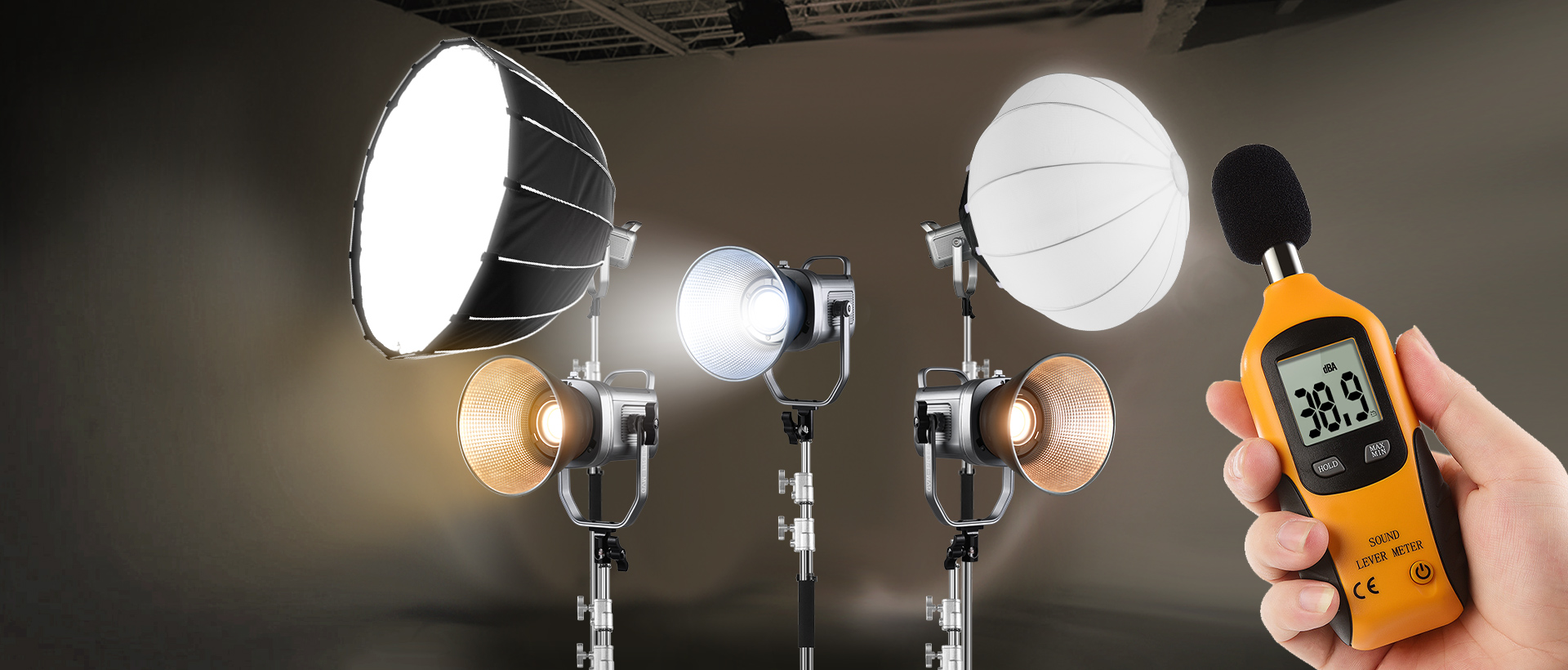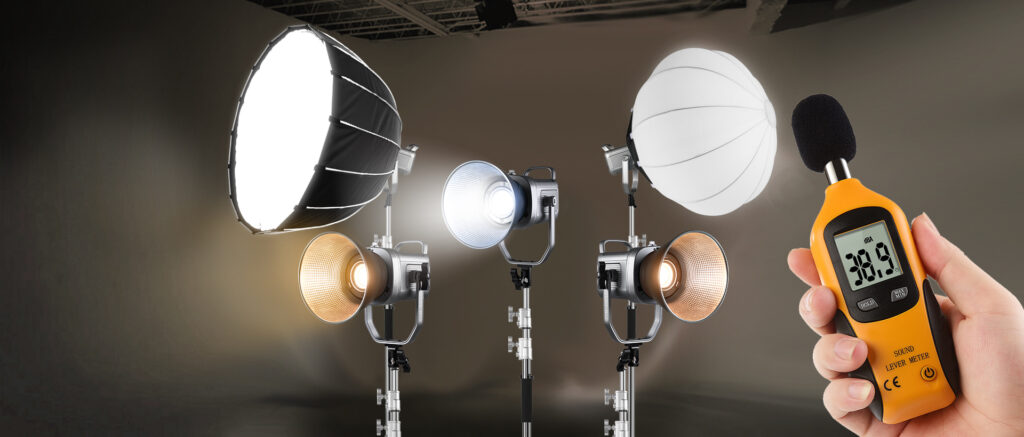 With a well-designed silent system, the PR150D boldly introduces a new design, with a built-in cooling ultra-quiet fan, which can effectively cool down without a high speed. In the case of 100% light brightness, even if the fan rotates, the noise will not exceed 40dB (when the ambient noise is less than or equal to 22dB), the sound is almost inaudible, and there is no need to adjust the lighting position to adapt to the noise.
The GVM-PR150D and all its major components can be stored in an optional aluminum alloy case. The included foam padding protects the light body and accessories for easy transport and safe storage.