Description
Employing the familiar, easy-to-use moonlight form factor, the RGB-150S LED Fresnel Light from GVM is a versatile light source with a wide color range from a warm 2000K to daylight 5600K to meet any ambient light challenge, match other fixtures, or just for creative expression. The light's high CRI/TLCI rating of 95 is an indicator of accuracy in rendering color.
The RGB-150S also has an RGB Mode (Red, Green, Blue) with 0 to 100% saturation control that gives you access to literally millions of color combinations for fine-tuning and customizing the light's output. The RGB-150S also has beam spread options from a tight 60 degrees to a wide 120 degrees for selective lighting or wide coverage. The light is dimmable too.
The aluminum-constructed RGB-150S runs on AC voltage using the included adapter, but it will also run on optional batteries when mains power is unavailable.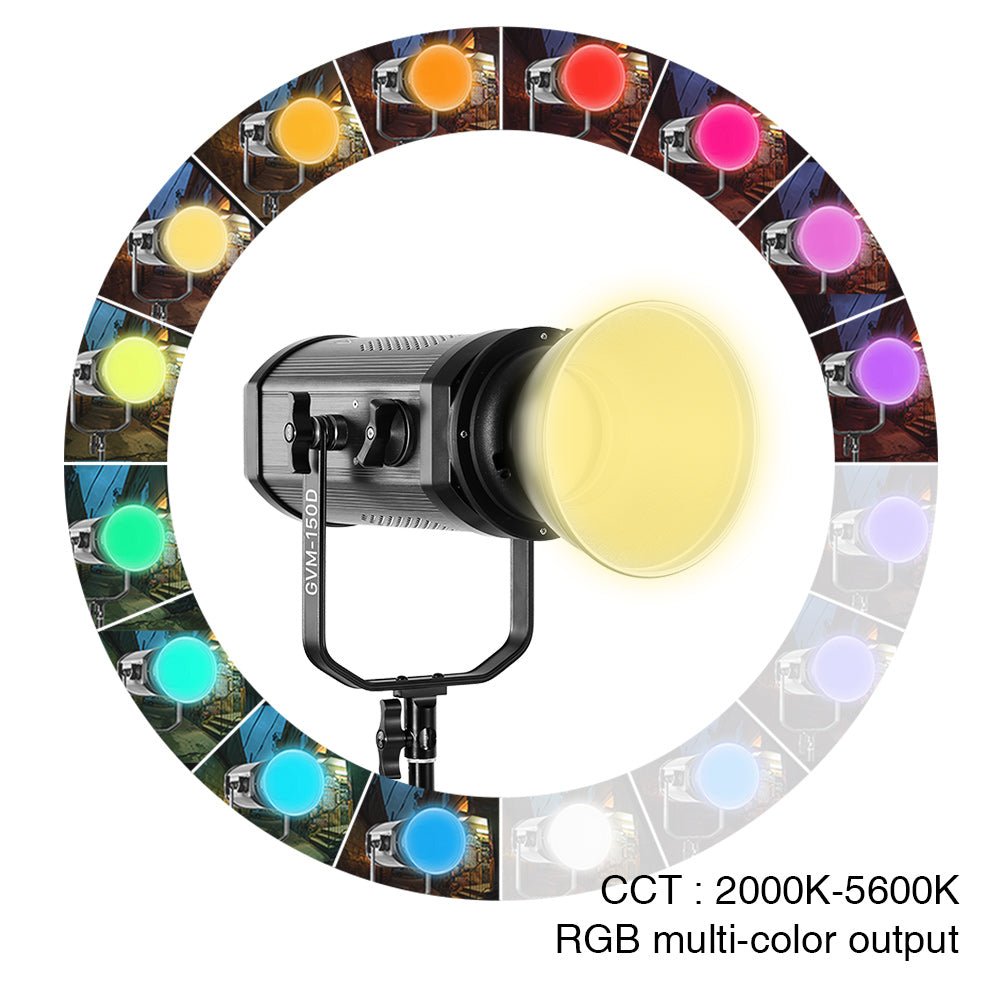 Upgraded with a 6-meter-long rubber power cord, and a clear LCD digital display screen. Built-in ultra-quiet fan cooling system to effectively improve heat dissipation in complex shooting environments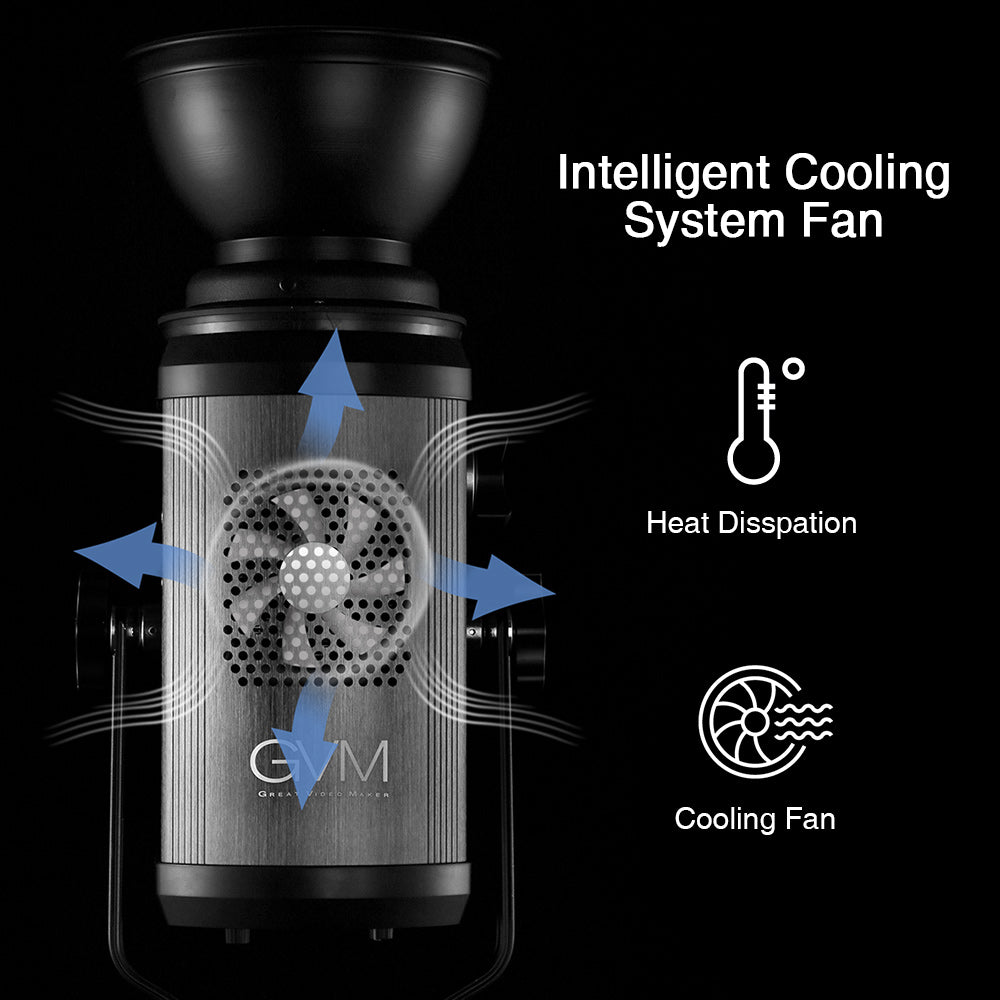 The RGB LED video light could be controlled by your phone app for accurate brightness, hue, saturation adjustment. Meanwhile, the GVM video spotlight supports wireless DMX operation, sets up a master light to control multiple Slave units, higher efficient operation for your photography shooting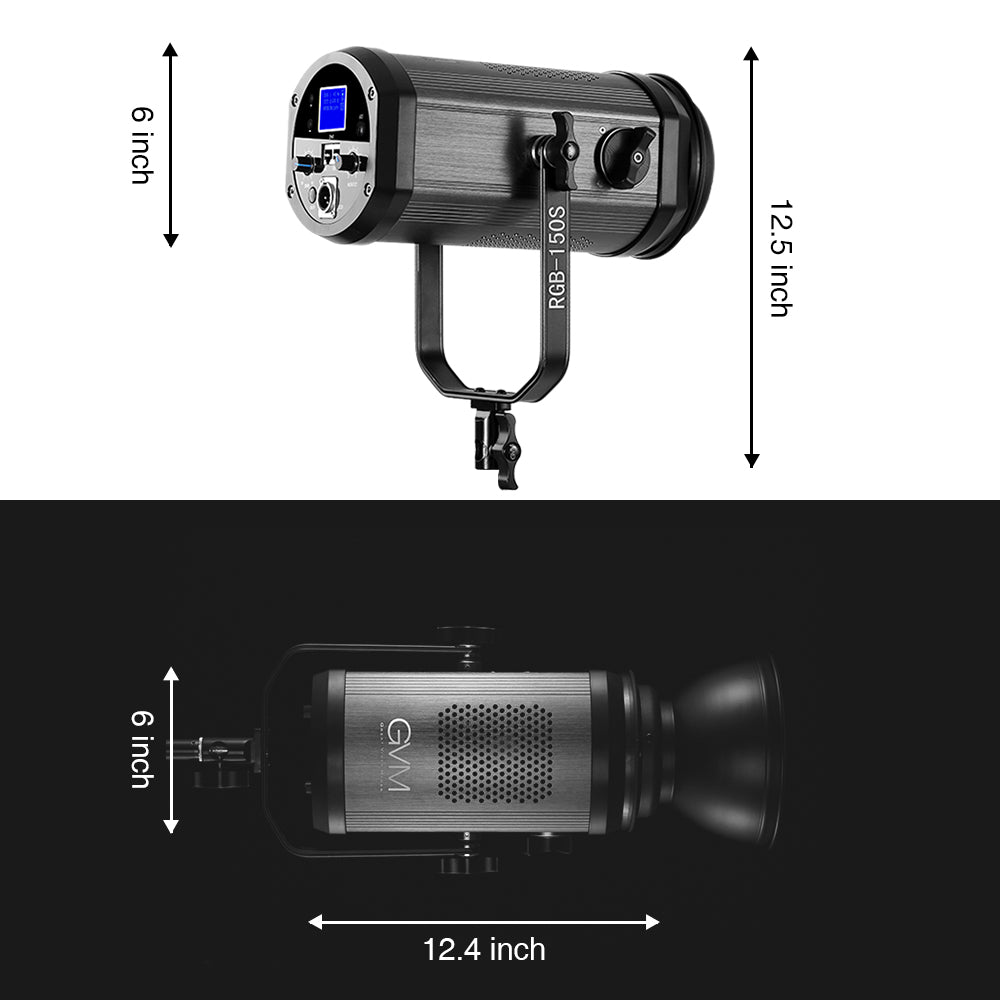 RGB-150S Daylight LED Video Light
1x LED video light
1x Lamp-chimney
1x Power adapter
1x Power cable
1x Carry Bag