5 Advanced Tips for Optical Rail Photography
On a busy traffic night, as long as the exposure time is slightly extended, it is easy to take a fascinating light trail image. We share 5 advanced tips for taking good light trails. Photography enthusiasts who want to try to shoot light trails but don't know how to start, come and check out this blog.
Show the distinguished atmosphere
Since you want to shoot a light track, you must find a way to shoot it in a more distinguished way, preferably so that people can see it clearly at first glance. First, after you find a scene with moving light sources, shoot with an ultra-wide-angle lens as close as possible to the light source you want to shoot. If you want to photograph busy streets and car tracks at night, consider moving the tripod to bring the camera closer to the road. Also, remember to lower the camera and shoot from the bottom up. The advantage of shooting from a low angle is that it can enhance the momentum of the building and the background. If shooting in a studio, people usually use LED panel light or RGB light panel for this purpose.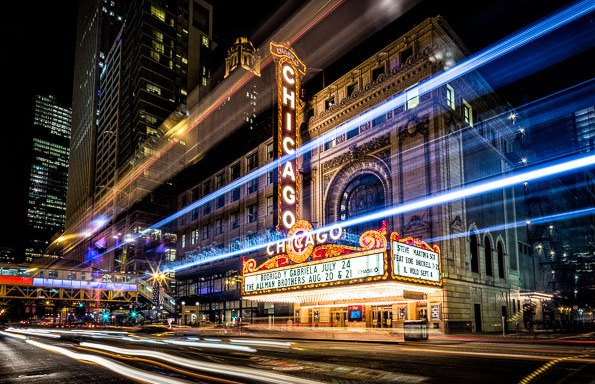 Visualization of the light track
Photographers often use best video LED light  to enhance the visual tension of their photos. There are a lot of compositions that seem drab and boring these days, and if you add a light track, it becomes instantly interesting. Before pressing the shutter, we can first observe the background and terrain, and then decide how to visualize the light track, such as grasping the direction, color and brightness of the light track, and then set the appropriate shutter speed and use the correct composition method . If you have the opportunity to shoot in a high-rise building, you can try to find a road with a lot of traffic, lengthen the exposure time, and add traffic light tracks to the original dull night scene to enhance the visual tension of the photo.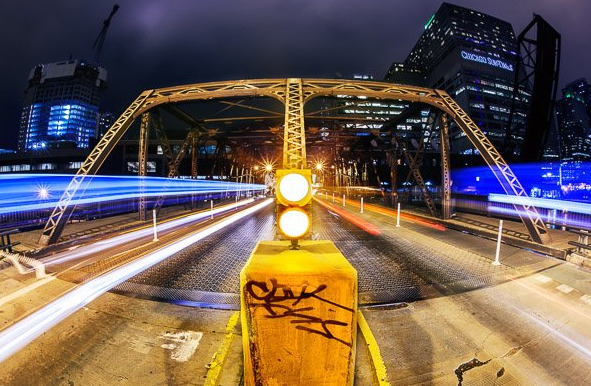 Try to find a completely dark road environment so you can get clean light trails. For example, on suburban highways or mountain roads, lengthen the exposure time and make the background underexposed. At this time, the clear and obvious light track lines will appear very prominent. In addition, in the post-production process, you can try to adjust the dark part of the photo to a black tone, and only strengthen the details of the bright part of the light track line alone, which can enhance its unique effect. This kind of texture provided by the dark environment is unmatched by photographic lights.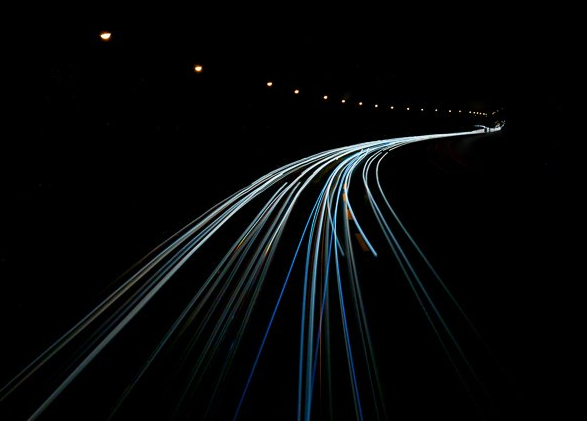 In principle, as long as there is a light source, there is a chance to shoot the light track effect, so the bicycles, motorcycles, trains and even light sticks in the parade can become props for shooting ideal light track works. Different vehicles and light sources have different motion modes. Some are very regular, and some are random, which will be more interesting than ordinary headlight trajectory shooting. If you have the chance, try it yourself. Beginners can do this by holding a light wand and taking transportation back and forth.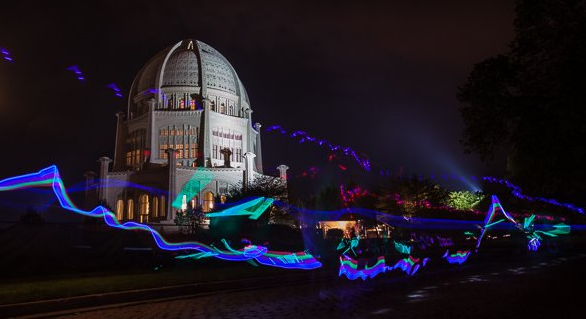 Without a suitable light source probably from video lighting kits, it is not necessarily impossible to shoot light trails, and sometimes you have to do it yourself. Find a safe and open place, set up your camera and tripod, set up long exposures and countdown selfies, then hop in your car, drive to the camera, show routes and directions that you find interesting, and still take stunning photos. Light track works. Of course, having a friend to help you shoot is also one of the ways to increase the success rate.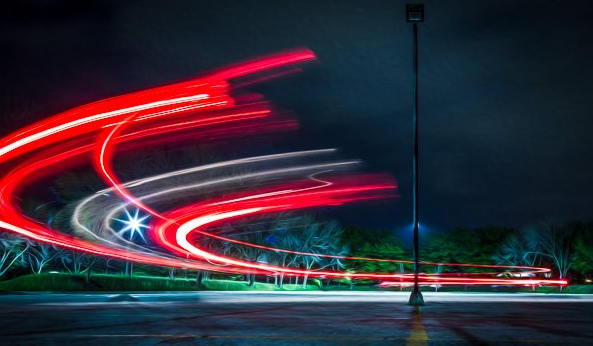 The GVM-P80S continuous light photography kit is an ideal choice for photography, interviews, and live streams that require light colors with optimal precision, accuracy, and flicker-free output. The spotlight is made of high brightness COB LED beads which with high color rendering performance of over 97 CRI value and high brightness to help you restore true colors.This continuous studio lighting features a step-less rear dimming dial for adjusting the light output from 0 to 99%. The stable system, easy power supply, and a 180 Degree rotating U-bracket improve your light setting experience.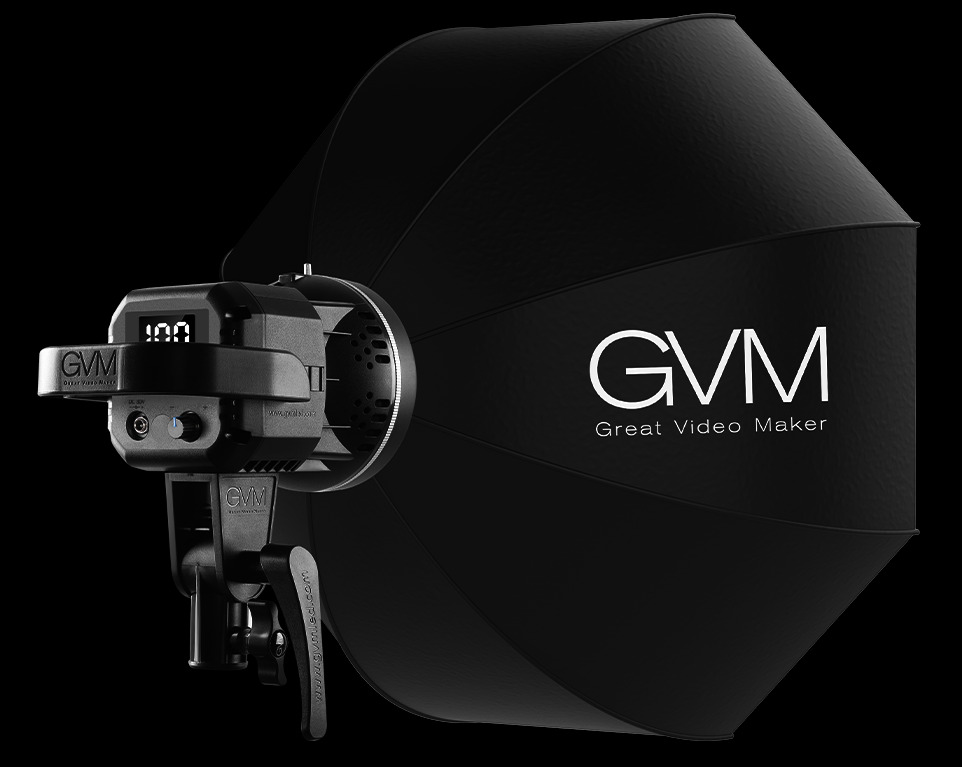 This best continuous light for photography features a power switch and a 150cm long power supply cable with male 5.5×2.1 DC connector and lossless output voltage of V-Mount Battery, which will provide power to the lights like our GVM P80S and other DC30V input devices, allowing you to run for longer with less battery change. Moreover, it is portable and convenient as an outdoor lighting power supply system, which can solve your urgent need for power.
Product Model: GVM-P80s
Led Beads Quantity: COB*2
Color Rendering Index: ≥97+
Daylight Color Temperature: 5600K
3100 lux @ 3.28′, 0 to 99% Dimming
Voltage: AC 100-240V
Beam Angle: 120 Degrees
Best continuous light for photography highlights the advantages of commercial lighting. Spotlights on space, color, virtual and real feelings are very strong and unique. It is the new trend, compared with other continuous lighting kit, there are relative advantages. No matter it is thick and heavy color or understatement, it does not lose elegance, gorgeous space appeal and artistic conception. Meanwhile, it can often change to new atmosphere. Spotlights can be used as both main illumination and auxiliary light source.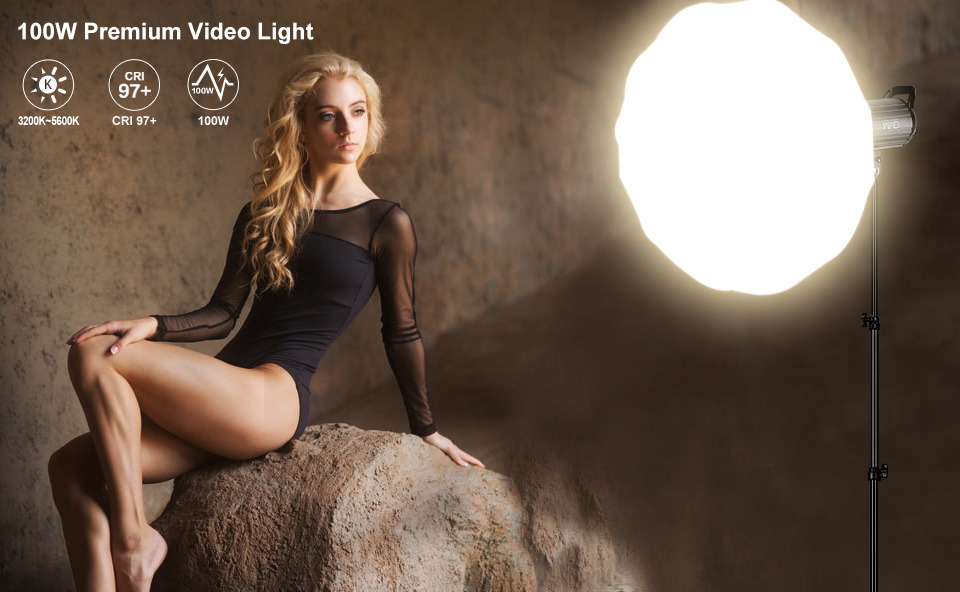 GVM-G100W is designed for advanced photography enthusiasts. Product usage scenarios can be used for live/outdoor / studio photography, etc., as well as YouTube video capture.It adopts aviation aluminum alloy shell design, which can effectively help COB lights to dissipate heat better, effectively improve heat dissipation in complex shooting environments overheating, for better protect the COB lamp bead, extend the long life of the light.
Product model : GVM-G100W
Function / Feature : APP, Joint control, High display, Stepless light control
Lamp beads quantity : COB*1
Color rendering index : ≥97
Color Temperature :3200K~5600K
Brightness : Bare light:11500lux/0.5m; 3500lux/1m Plus standard cover:32000lux/0.5m; 7300lux/1m
Light Adjustment Method : Stepless adjustment
Weight : 1.7KG
Product Size(mm) : 266x225x124
Cooling : Heat sink+fan
Power : 90W
Input : AC:100-240V
Product material : Aluminum alloy + plastic
https://gvmled.com/100w-exp/
https://www.adorama.com/gvmg100w.html