Hi, lighting lovers! We have something super exciting to share with you today. Come together and let's dive into the world of monolight led light in the 2023 GVM brand professional series. These bad boys are here to revolutionize your lighting game and take it to a whole new level.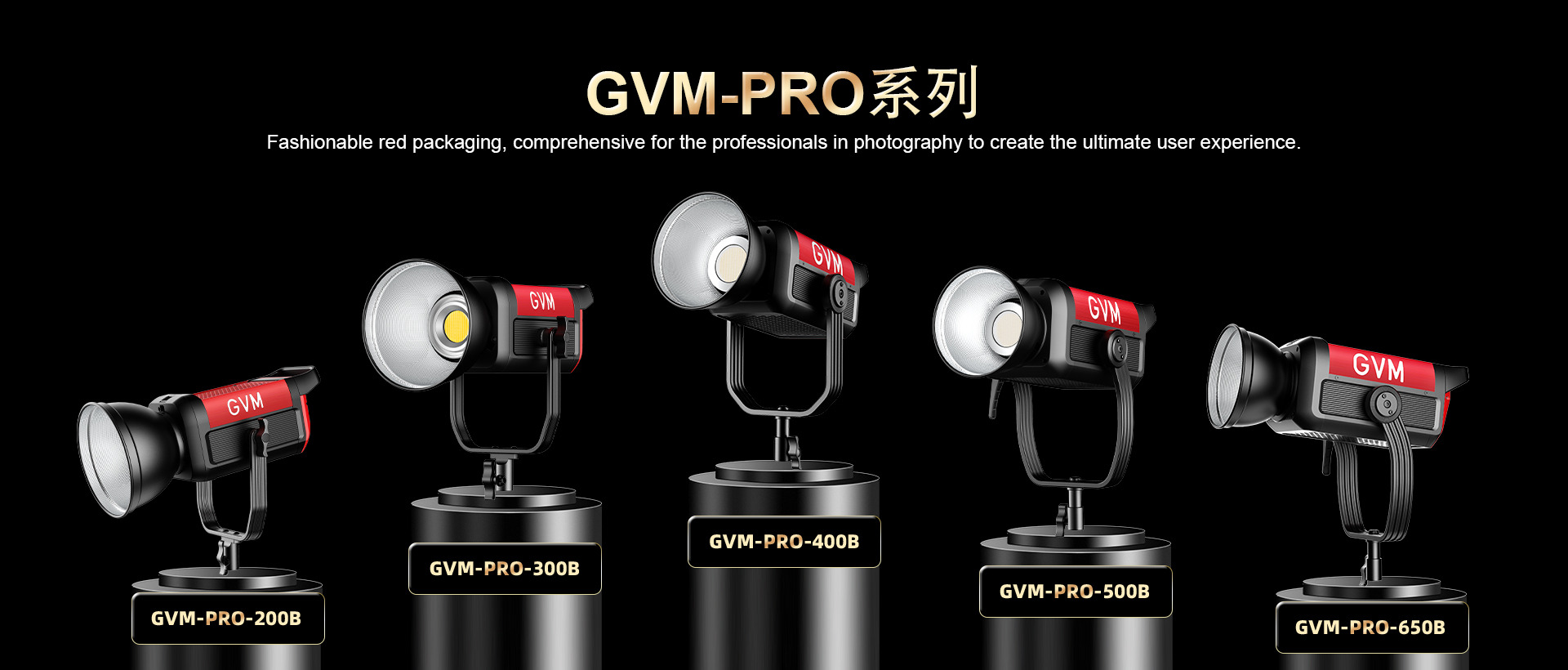 You ask what is the professional series Daylight led light? They are the latest and greatest innovation in the field of lighting. COB stands for chip on board, and these lights mount a serious blow. By packing multiple LED chips tightly together, they can deliver incredible brightness and intensity, making your surroundings as bright as the sun.
But wait, there's more! These lights aren't just about electricity — they're also energy efficient. So, while you are basking in the brilliant sunshine, you can also feel happy about saving the earth. Plus, they have a long service life, which means you don't have to worry about replacing them as often. It's like having a lifetime of light and less trouble.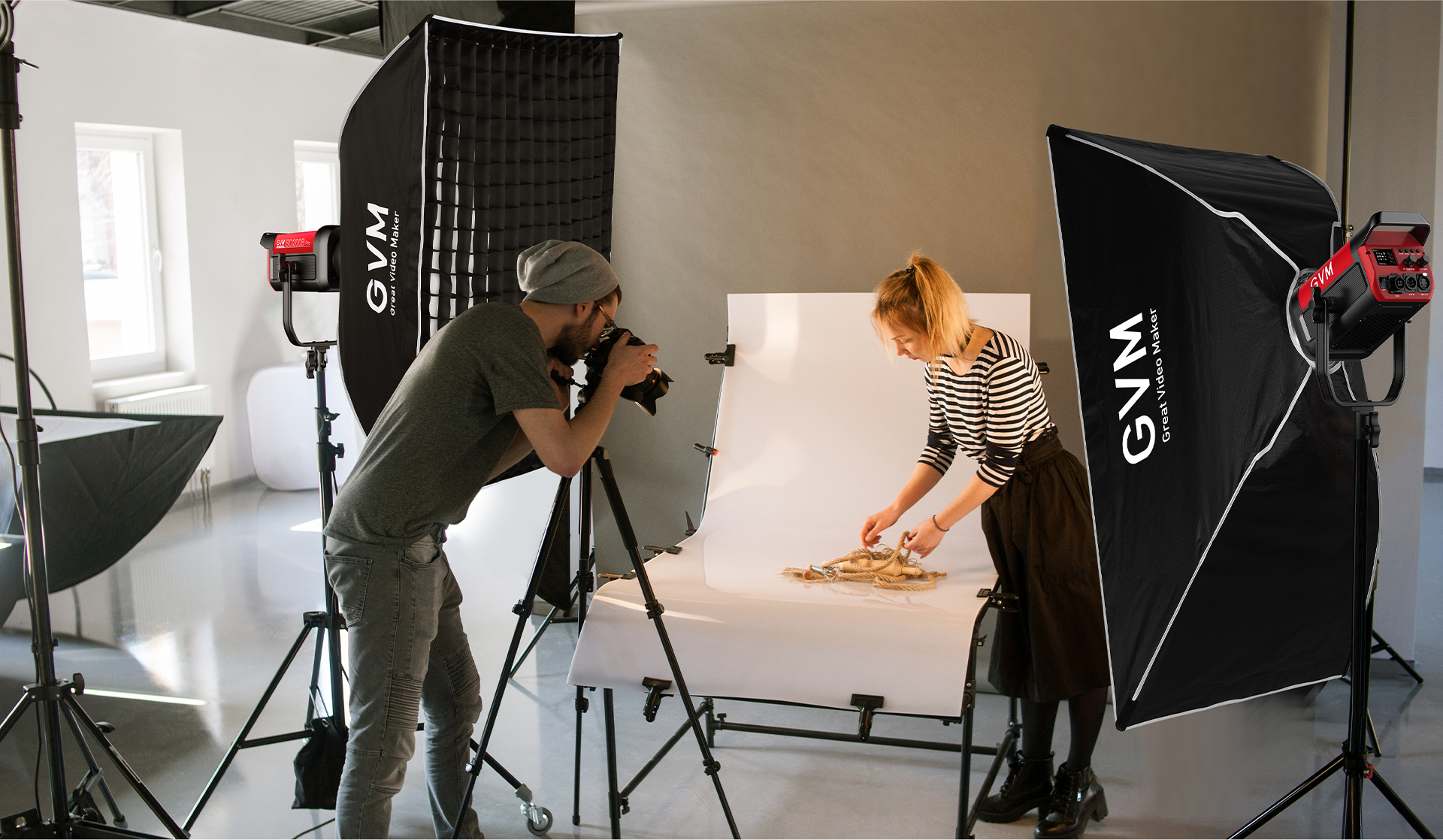 Now, let's talk about versatility and flexibility. These lights are designed to suit your every lighting need. Whether you're photographing, videographing, or just looking to enhance your indoor and outdoor Spaces, the Professional series Led video light kit has you covered. They are like chameleons of the light world, blending seamlessly into any environment.
So why settle for ordinary lighting when you can have extraordinary lighting? Step into the future with the 2023 GVM brand's Pro series monolight led light. Your eyes will thank you, your wallet will thank you, and your friends will envy you. Get ready to shine like a diamond!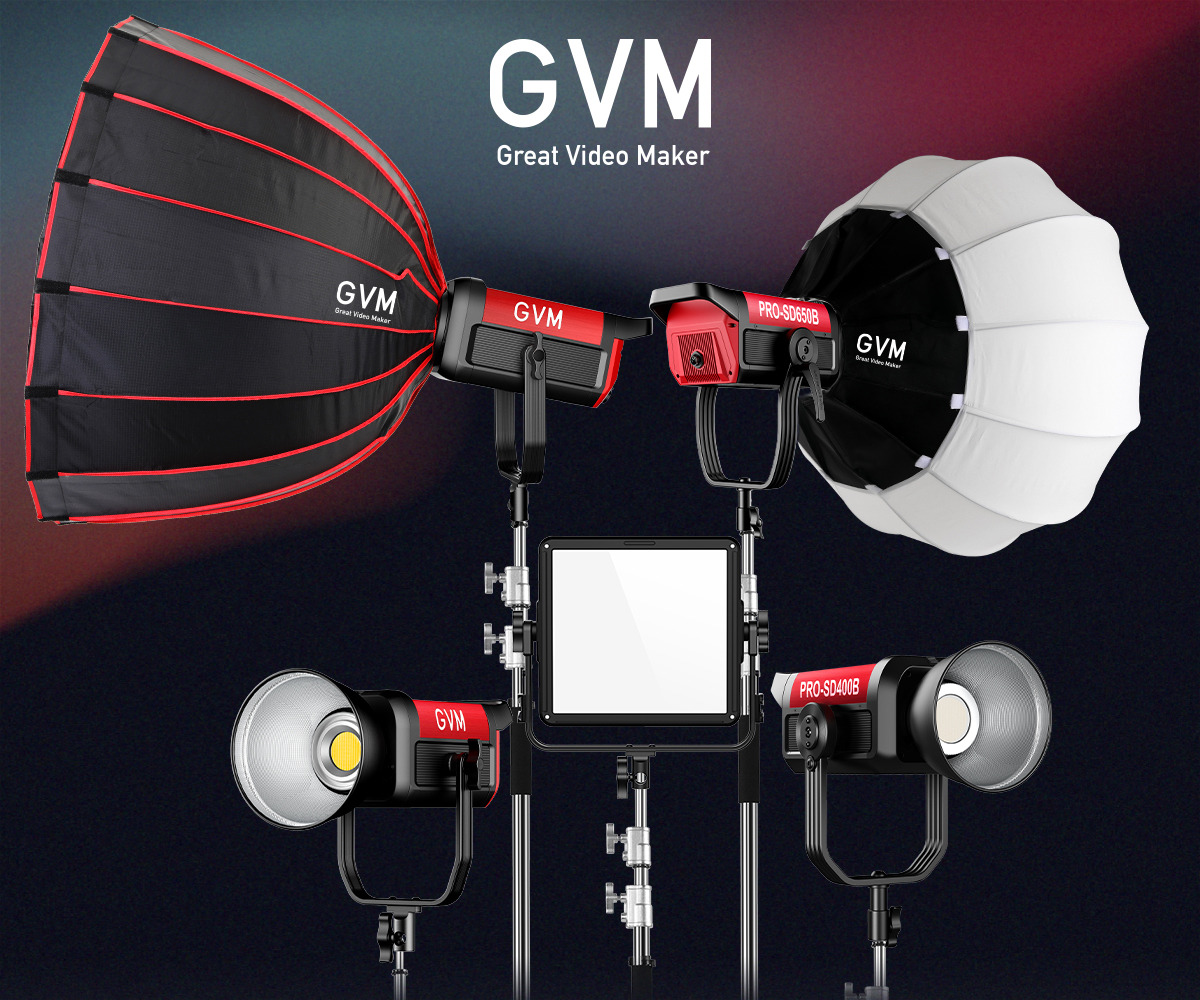 Note: We can't guarantee that the Professional series monolight led light will make you an overnight sensation, but hey, you never know! ]
Now that you know the powerful and energy-saving features of the professional series monolight led light, let's take a deeper look at their advanced technology. These lights are equipped with a state-of-the-art cooling system that ensures optimal performance even during prolonged use. No more worrying about overheating or damaging your lights. With the professional series Daylight led light, you can focus on capturing the perfect shot or creating an atmosphere that leaves a lasting impression.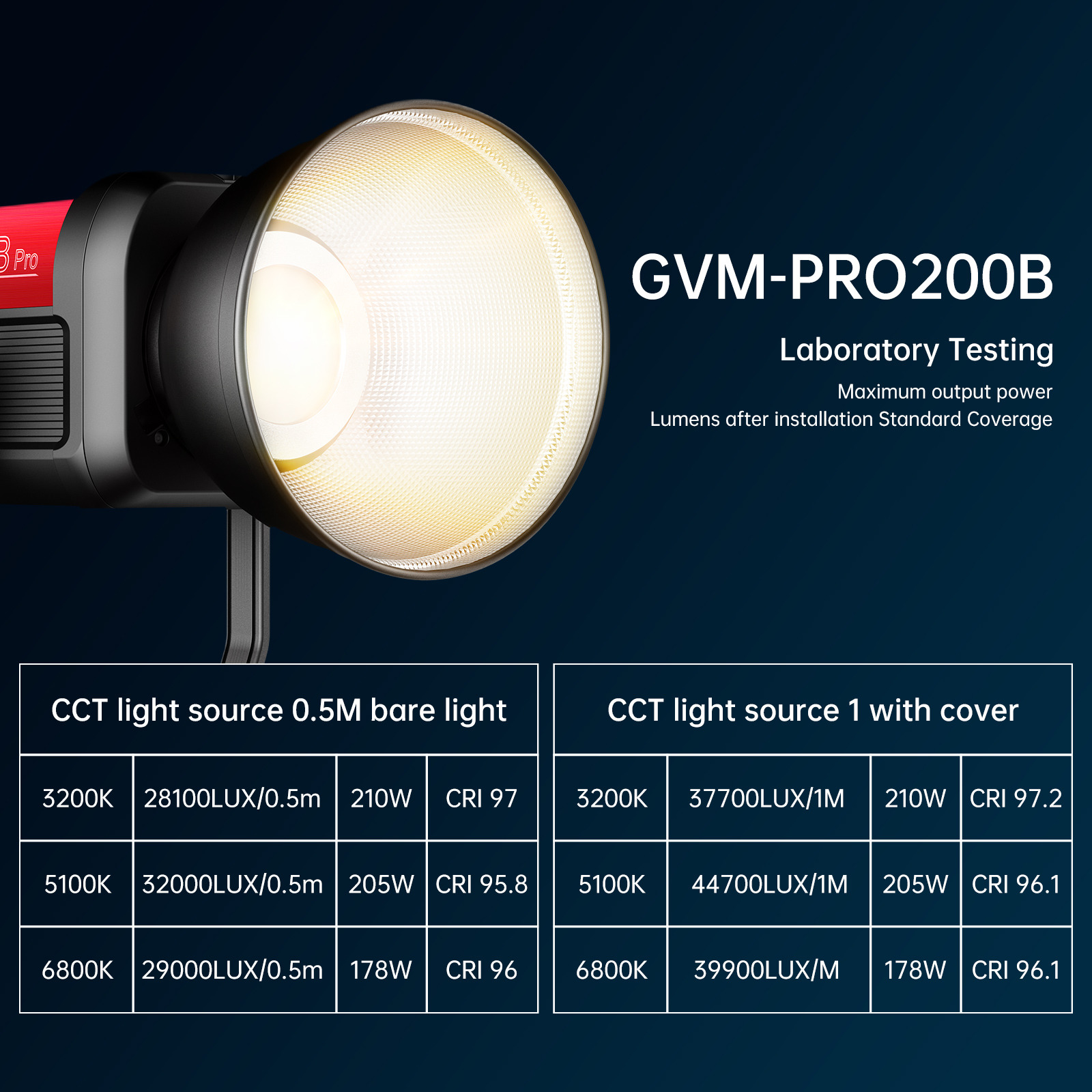 In addition, the Professional Series Led video light kit comes with a range of customizable options that allow you to adjust the intensity, color temperature and beam Angle to meet your specific needs. Whether you prefer warm or cold light, narrow beam or wide beam, these lights give you the flexibility to achieve the effect you want.
Not only do the professional series monolight led Lights offer incredible versatility, but they are also built to last. With their robust construction and high-quality materials, these lamps can withstand rigorous professional use without compromising performance. Invest in the professional range Daylight led light and you'll have a reliable lighting solution that will accompany you on countless creative journeys.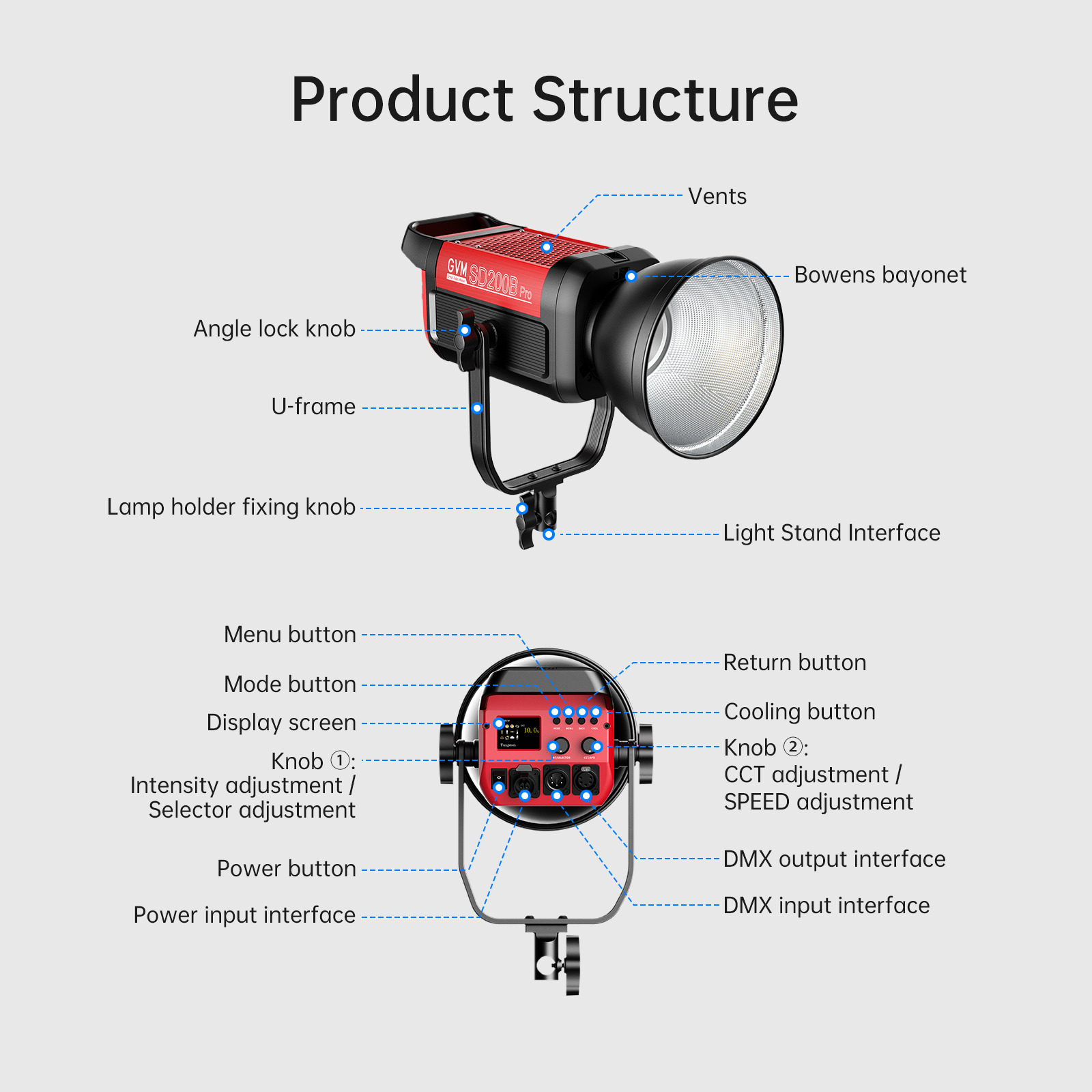 In short, by 2023, the GVM brand's Pro series will change the rules of the game in the world of lighting. With their unmatched power, energy efficiency, versatility and durability, these lights are a must-have for photographers, videographers and anyone looking to upgrade their lighting Settings. Don't settle for the ordinary when you can have the extraordinary. Upgrade to the Professional Series Led video light kit and let your creativity shine.