Description
Welcome to use " GVM-BD100 Handheld Light ". This product is specially designed for experienced photographers. The usage scenarios of the product are suitable for streaming / outdoor / studio photography, etc. It can also be used for YouTube video shooting. The main features of the product
Adjustable RGB color and dual color temperature characteristics, brightness/color temperature/RGB hue/color purity can be intentional control, the color temperature range is 3200K~5600K. Having 840 LED bulbs help restore and enrich the colors of objects to provide you with natural and vivid shooting effects;
The APP intelligent control system can be controlled by your smart mobile device.
It has an electronic display and a stable system. Stick-shaped design,
and built-in battery, can be a handheld defined control fill light, and easy to carry. Let you shoot the results you want easily.
8 kinds of scene lights can be simulated: lightning, police car, candlelight, TV, broken light bulb, party, disco, paparazzi.
Multiple Colors Led Wand and Special Scene Lighting Mode
High-quality high CRI lamp beads,3200K~5600K color temperature mode. You can not only get the fill-in light with various colors through the control touch key but also simulate 8 various special lighting modes, to better meet the user's demand.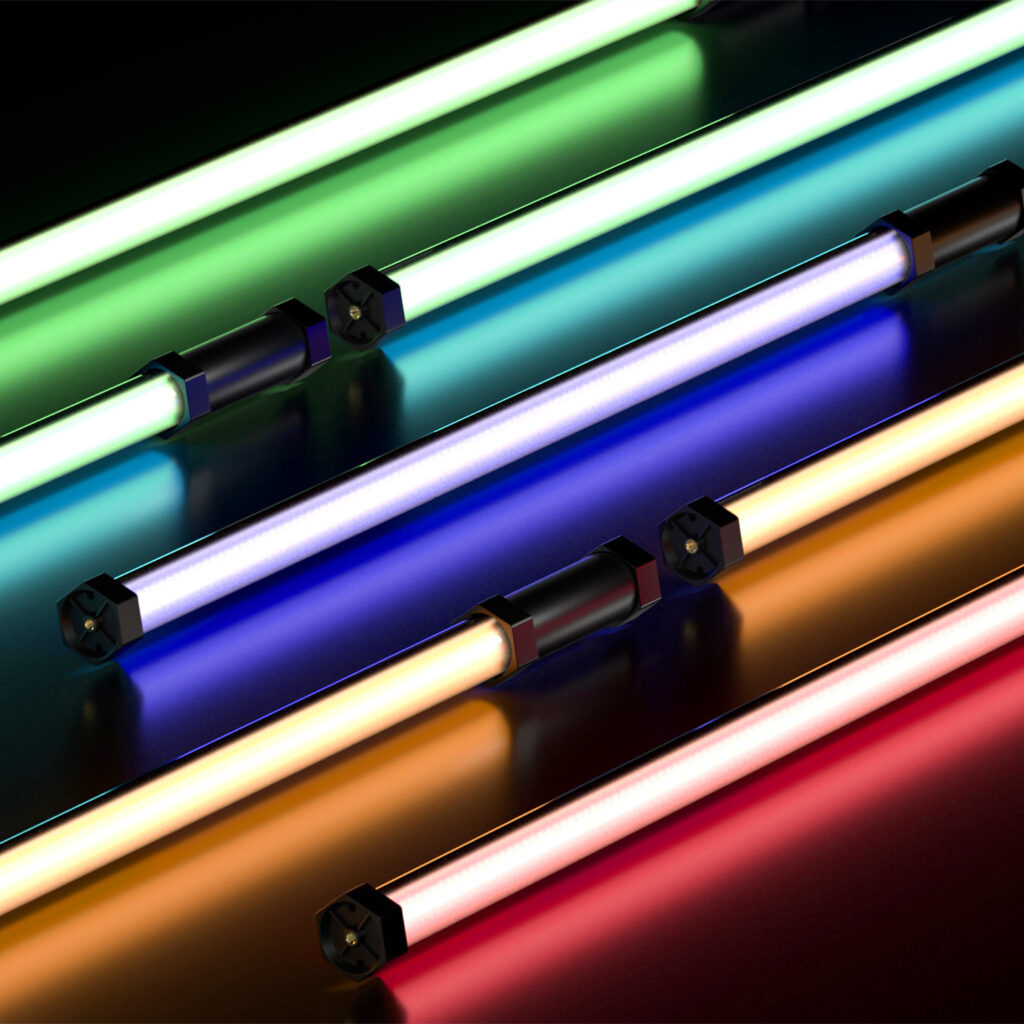 APP intelligent control system
This video light has an updated APP, no need to use wifi, just connect to the phone's Bluetooth to use it.
This led light supports 8 scene modes, it's really useful and multipurpose. With the great color performance, it can be widely used in many situations like object shooting, light portrait, stage, party, emergency, dinner, etc.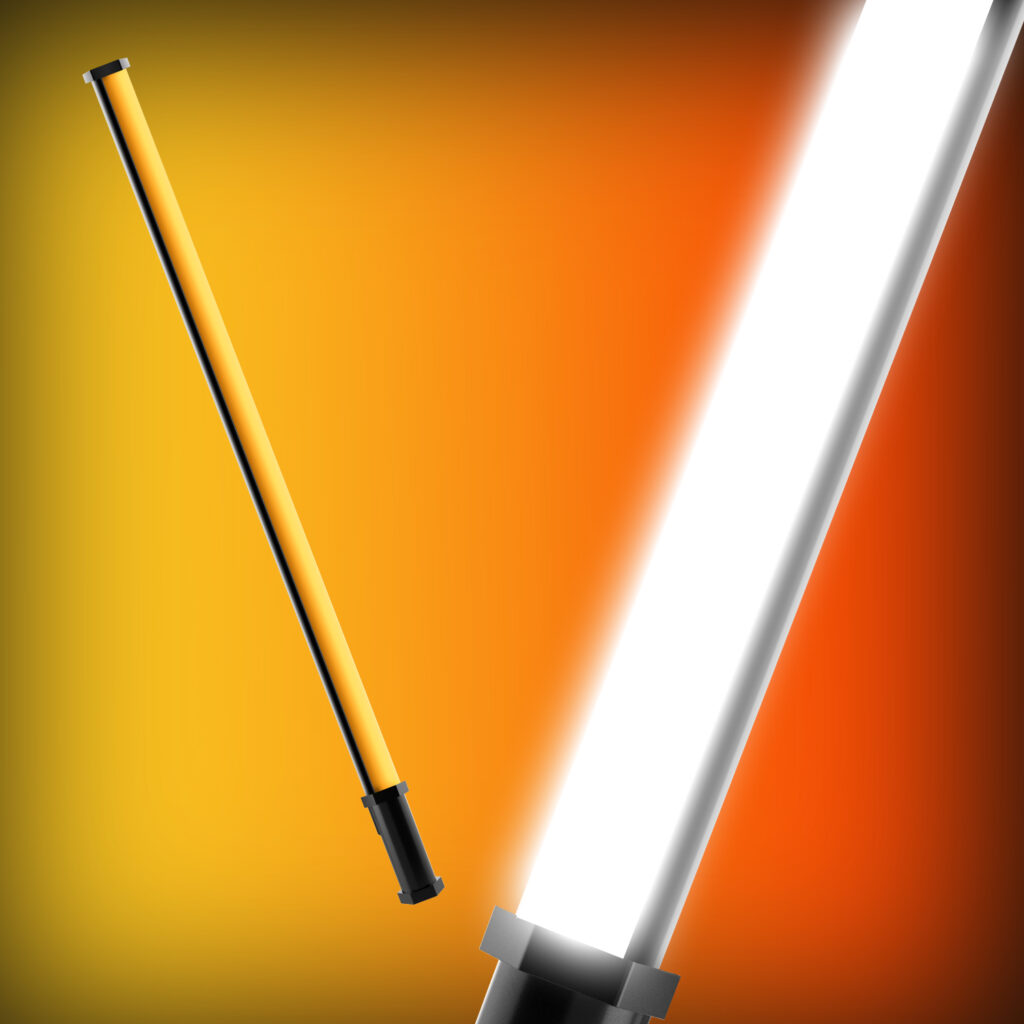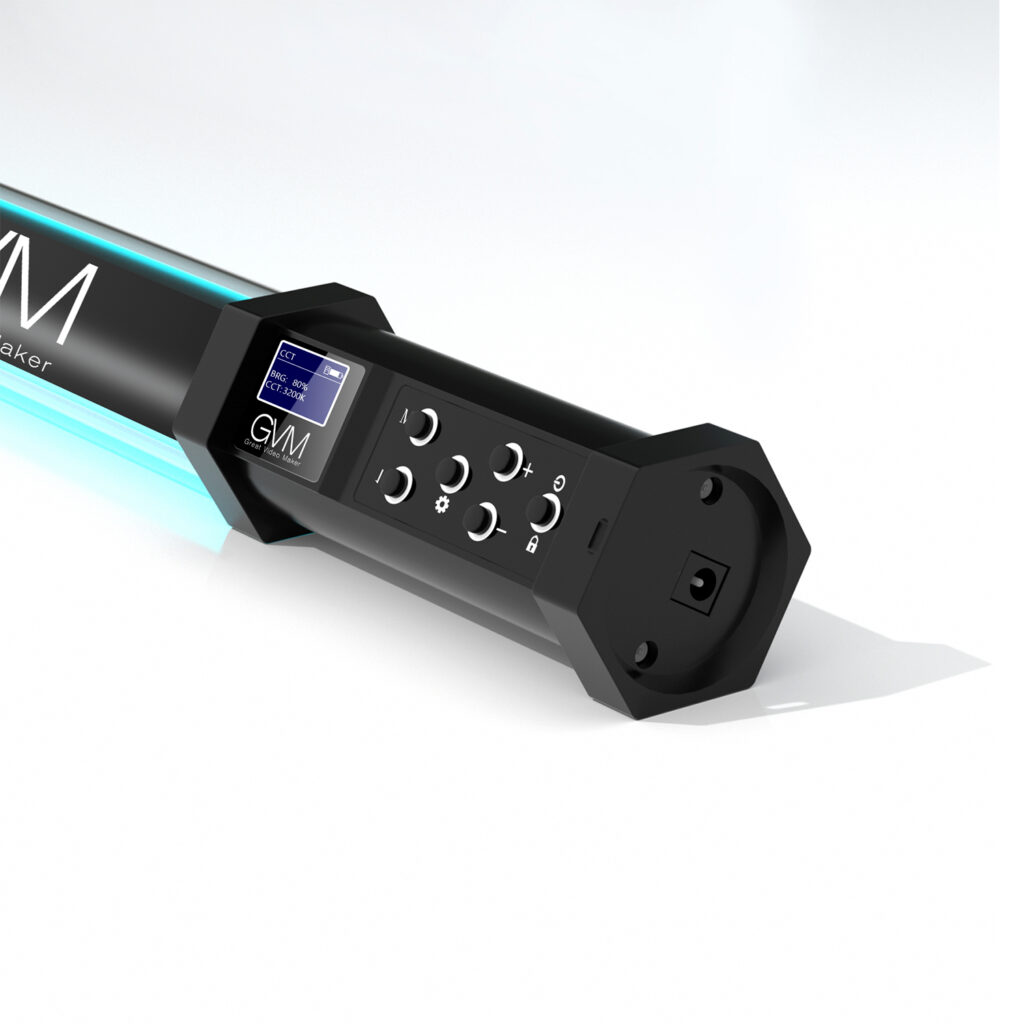 Built-in 7.4V 4400mAh rechargeable large capacity lithium battery, long-lasting, comes with battery charger for convenient recharging, no need buy and pay for an extra battery. Or you can purchase a DC 9V/3A power supply for charging (NOT INCLUDE).