GVM Professional Teleprompter
I haven't experienced much in this period of time. The key themes and horror are very beautiful. When I give a speech like this, I always feel that I always remember your performance. The lyrics have to be more unnatural and easy to forget the words.
Therefore, when shooting, try not to look at the camera. In addition to practicing more, you should also adjust your basic mentality and focus on how to express your views, rather than how others see you.
Therefore, the GVM teleprompter perfectly solves this problem. This product can solve the troubles of live broadcast, recorded broadcast, and performance of forgetting words.
The GVM teleprompter can support mobile phone and tablet operations, allowing the lines to float on the screen and scrolling prompts, so that the recorded video does not need to be edited and modified in the later stage, and the eyes when watching the subtitles look more natural, allowing you to face the camera more directly , confident and charming.
GVM products have always maintained a high-level and high-quality reputation. On the teleprompter, high-definition mirror is used, and the mirror screen adopts the principle of light reflection. The font is clearer and easier to read through mirror reflection, reducing the number of NGs during shooting. , which greatly improves the work efficiency of your shooting team.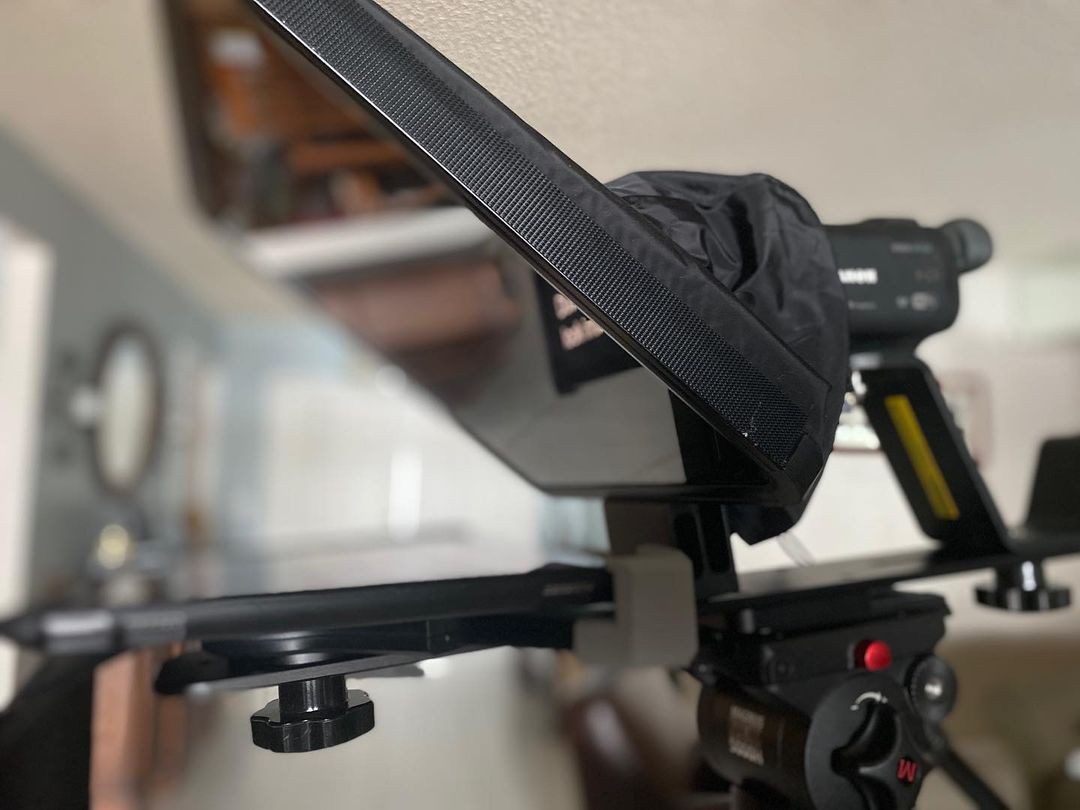 Also in order to improve efficiency and convenient operation, this teleprompter is also equipped with a mobile APP inscription software. You can use a Bluetooth controller to control the start and pause of the text playback in the APP. The operation is simple and it is easy to escape!