Kansas City, USA-GVM, the pioneering force in professional-grade photography and videography lighting, recently had the privilege of participating in the PRO Master trade show held in the vibrant city of Kansas City. This event provided an exceptional platform for GVM to exhibit its cutting-edge lighting solutions, with a special focus on the Pro Series of studio lights, alongside other popular products, and the experience was nothing short of remarkable.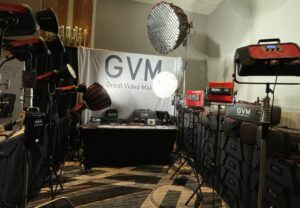 A Day of Inspiration and Engagement
The day at the PRO Master trade show was filled with excitement and innovation as GVM proudly showcased its Pro Series studio lights and interacted with a diverse audience of over 100 dealers and wholesalers. It was an opportunity to engage in deep, meaningful conversations, foster strong relationships, and receive invaluable feedback from industry professionals.
These interactions serve as the foundation for GVM's continuous improvement efforts, ensuring that their products meet and exceed the evolving needs of their valued customers. The insights gained from these conversations will play a pivotal role in shaping the future of GVM's lighting solutions, further enhancing their quality and performance.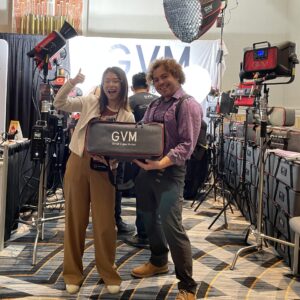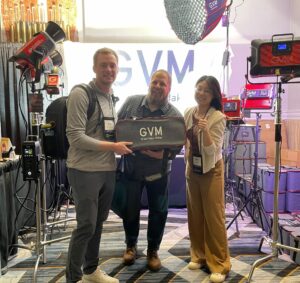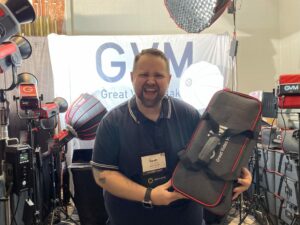 A Resounding Success
The day at the trade show was nothing short of a resounding success. GVM was met with a warm and enthusiastic welcome from all attendees, which left the team overwhelmed with gratitude. The outpouring of support and excitement from the audience reinforced GVM's commitment to delivering exceptional lighting solutions that empower creators to achieve their artistic visions.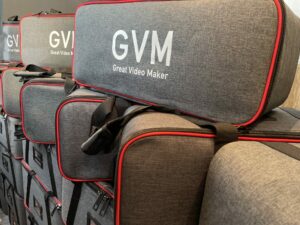 A Bright Future Ahead
GVM's mission is to illuminate the creative journeys of photographers and videographers with their innovative video lighting solutions, and the positive response from the PRO Master trade show attendees reaffirms their dedication to this mission. With a deep sense of appreciation for the trust and support they've received, GVM looks forward to a future filled with more groundbreaking products and opportunities to connect with the photography and videography community.
In conclusion, GVM's participation in the PRO Master trade show in Kansas City was a day filled with inspiration, engagement, and success. The showcase of their Pro Series studio lights and other popular products garnered enthusiastic responses from attendees, reinforcing GVM's commitment to innovation and excellence in the world of lighting solutions. As they continue to illuminate the creative journeys of professionals and enthusiasts alike, GVM remains dedicated to delivering lighting solutions that exceed expectations.