Description
The 1000D RGB LED Studio Video Light Bi-Color Soft Light Panel from GVM is a compact light source measuring just 12.5 x 12.5 x 1.6″. It has a wide CCT color range from a warm 3200K to daylight-balanced 5600K to meet any ambient light challenge, match other fixtures, or just for creative expression. The light's high CRI rating of 97 is an indicator of advanced accuracy in rendering color.
The 1000D also has an RGB mode (Red, Green, Blue) with hue, saturation, and intensity control for access to a myriad of color combinations for fine-tuning and customizing the light's output. You can make adjustments on the fixture but you can also make them wirelessly with your smartphone in APP mode via a free download.
The 1000D has a wide beam spread that can be narrowed with the four-way barndoors. Simply swing one or more of the barndoor leaves into the path of the beam to light areas that you want to and keep light from areas that you don't want illuminated.
The panel is dimmable too, from 0 to 100%. Featuring aluminum construction, the fixture has a yoke that allows 360° rotation for unlimited positioning options. The light runs on 100-240 voltage using the included AC adapter, but it will also run on two optional NP-F-type batteries when mains power is unavailable. The 1000D comes with a soft diffuser and a carry case for storage and transport.
replace Sony np-750 / np-f770 batteries with Sony np-750 / np-f770 compatible Sony HandyCams, GVM 480s 520ls, 520s, 672s and other LED camera video lights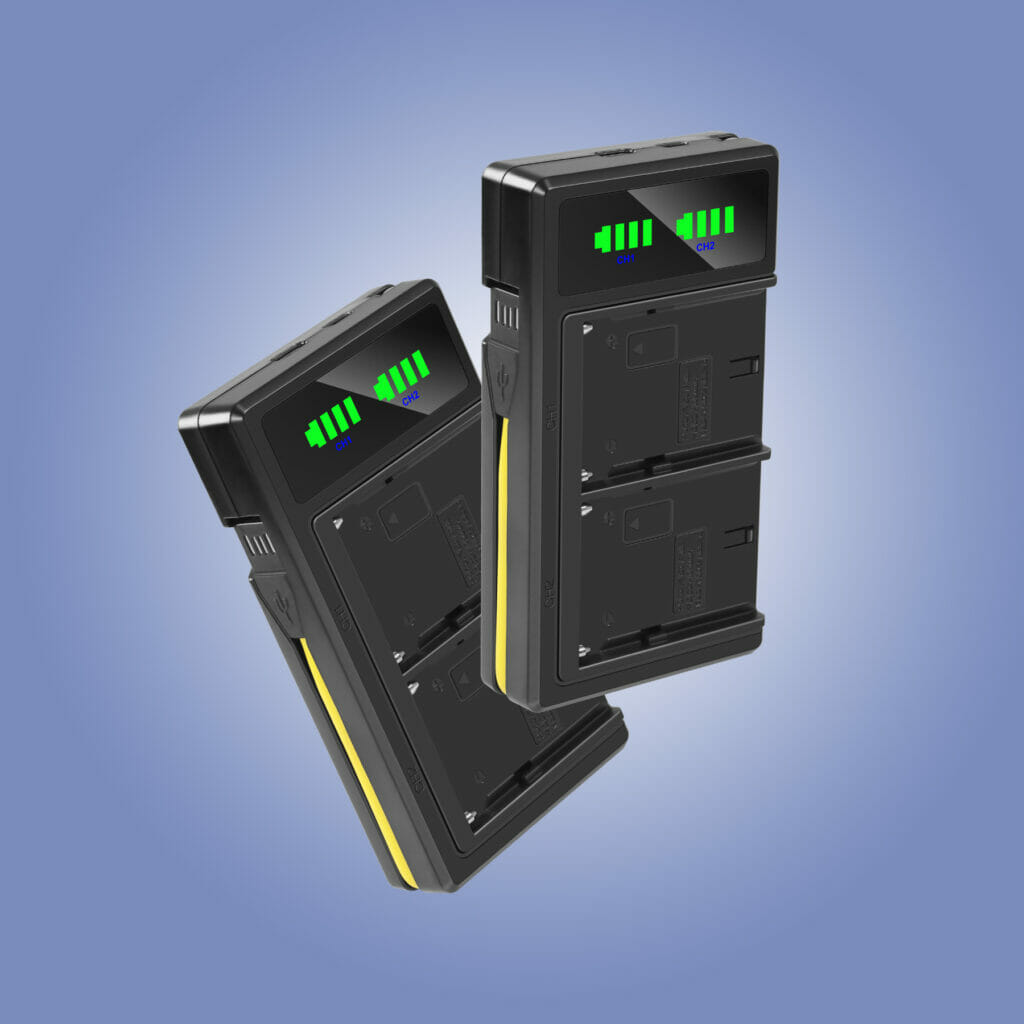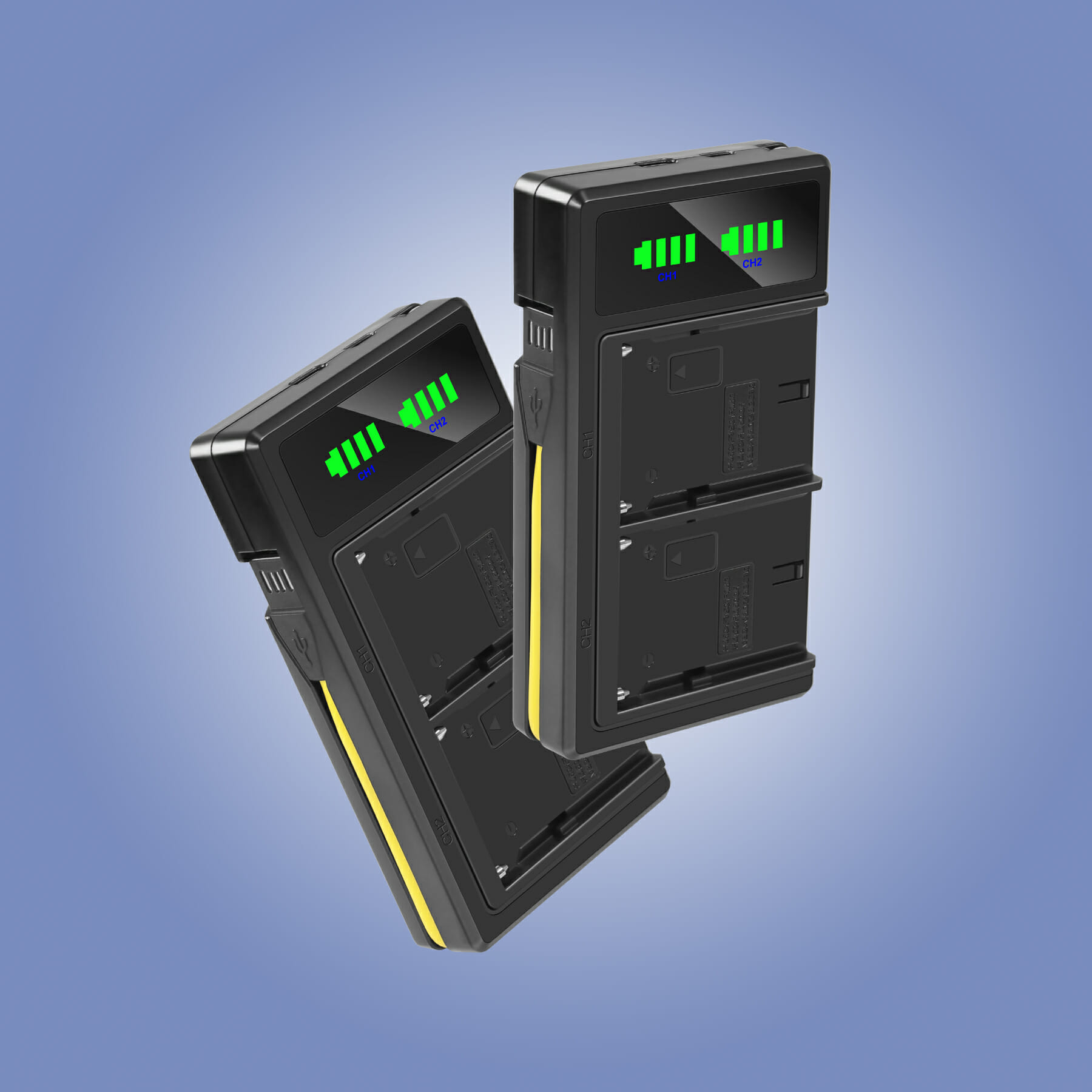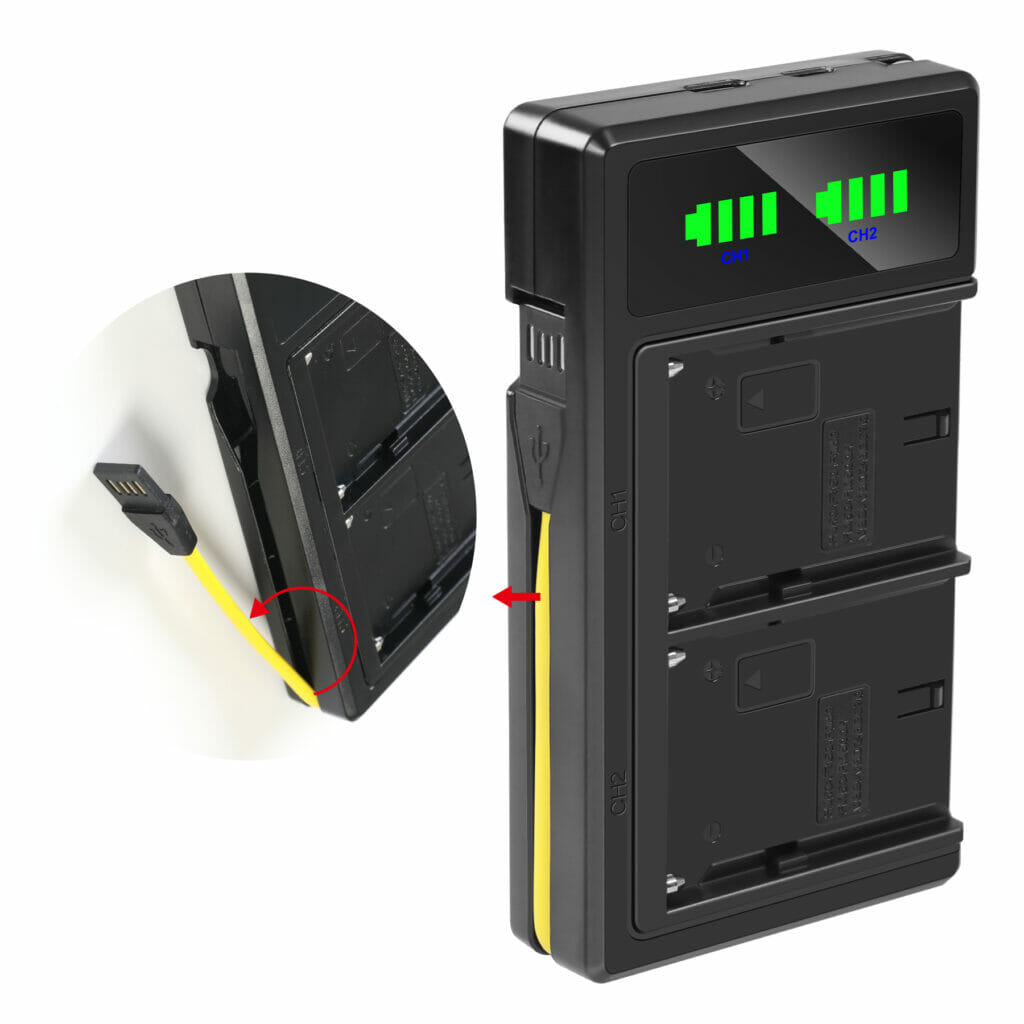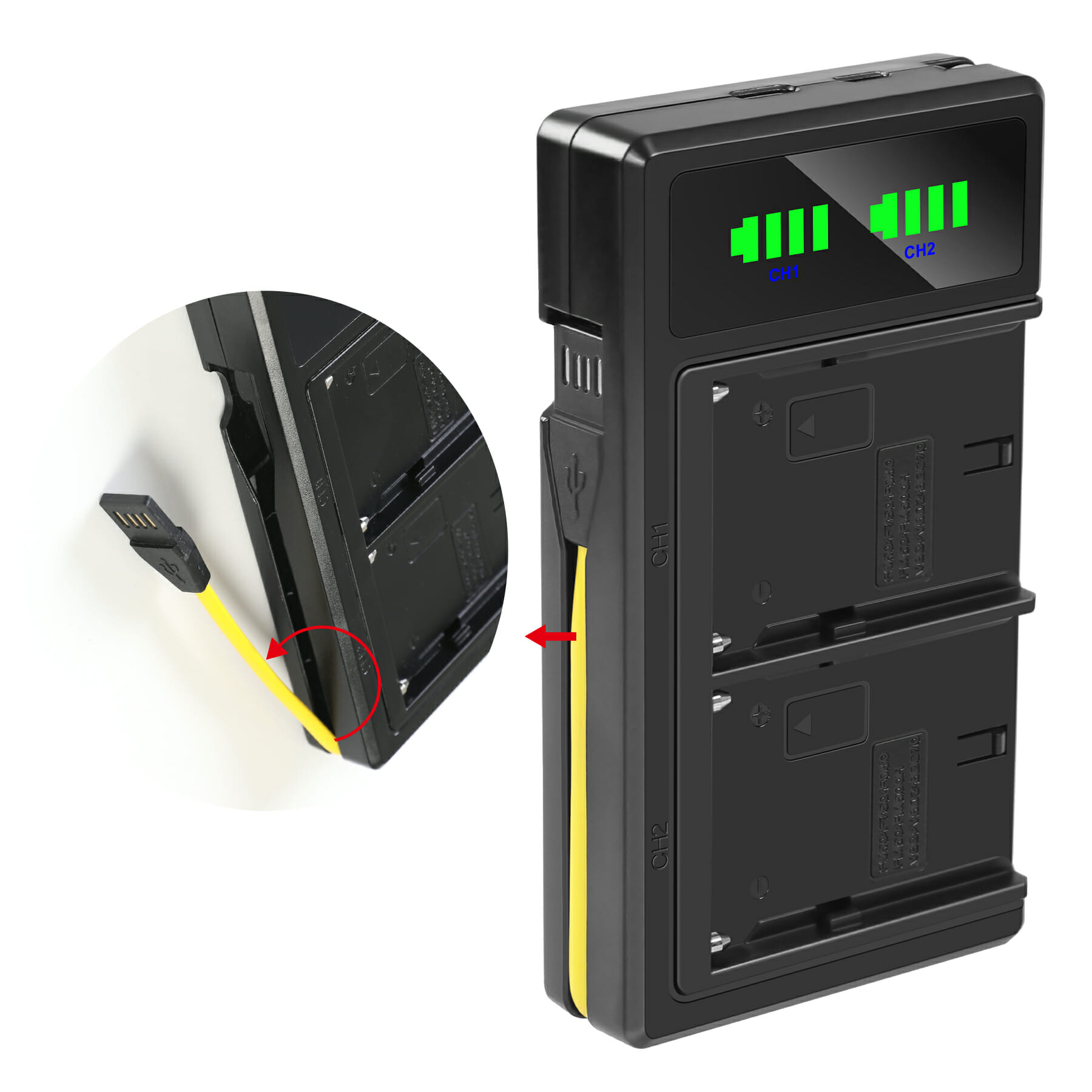 The battery charger is also equipped with its own USB data cable
Rechargeable lithium-ion battery for Sony NP-F750/770 Battery and Charger 4400mAh for Sony NP-F975, NP-F960, NP-F950, NP-F930, NP-F770, NP-F750, NP-F550, DCR, DSR, HDR, FDR, HVR, HVL, and LED Light, It can also charge two batteries at the same time.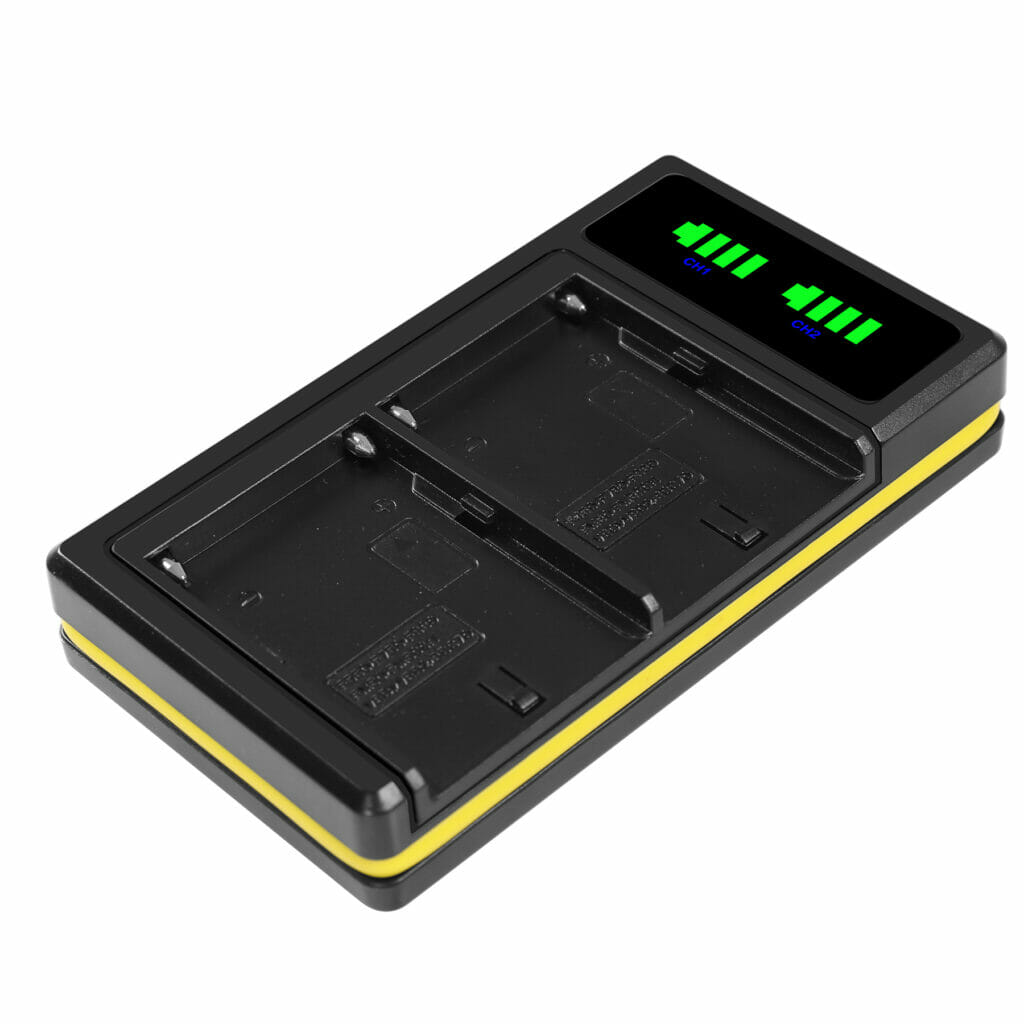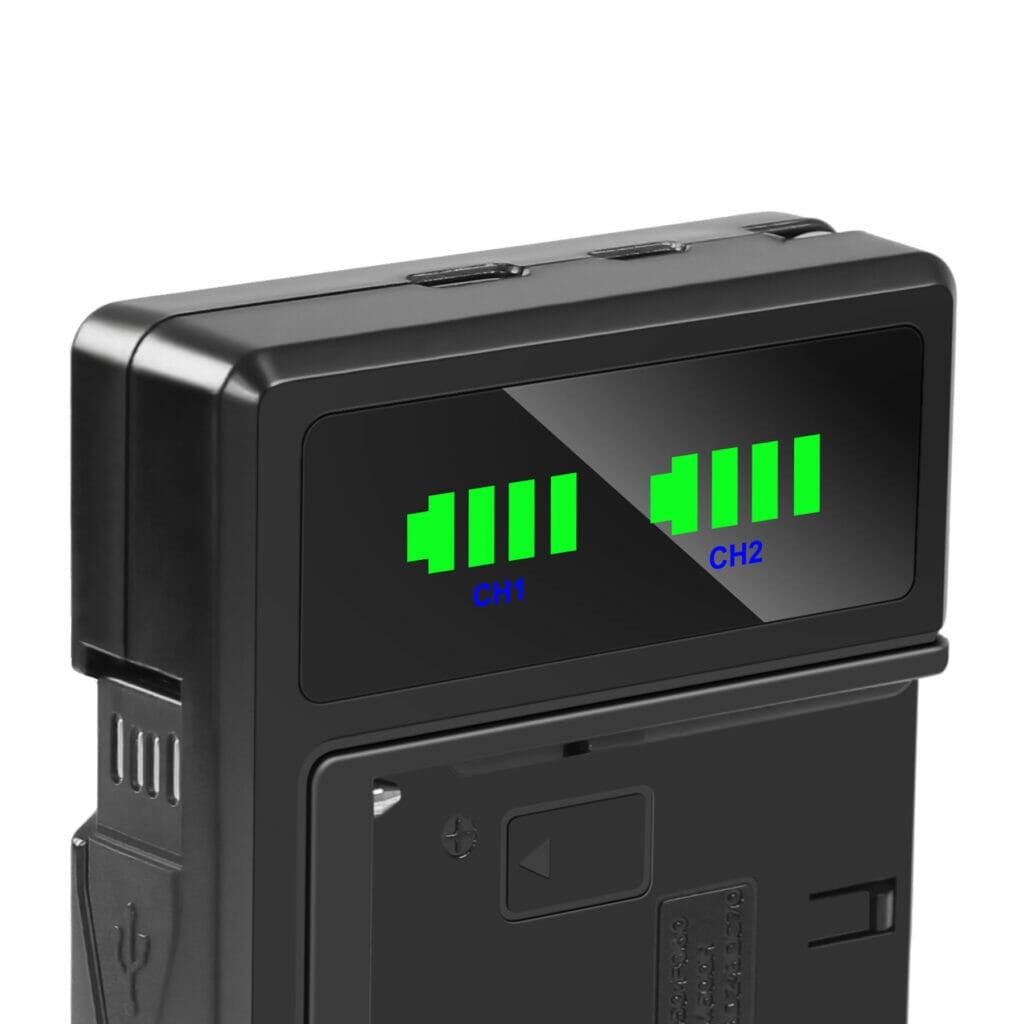 The battery charger is also equipped with an LCD digital display, which can check the battery charging progress while charging
Compatibility
Durability
Large Compatibility
LCD Display
GVM VM-F970
2 x Replacement NP-F970 Li-ion Batteries
1 x USB Dual Battery Charger
1 x V-Mount Battery Adapter
1 x USB Charging Cable
1 x Charger User Manual