Mix The Real With The Fake: The Fast And The Furious At Home Filming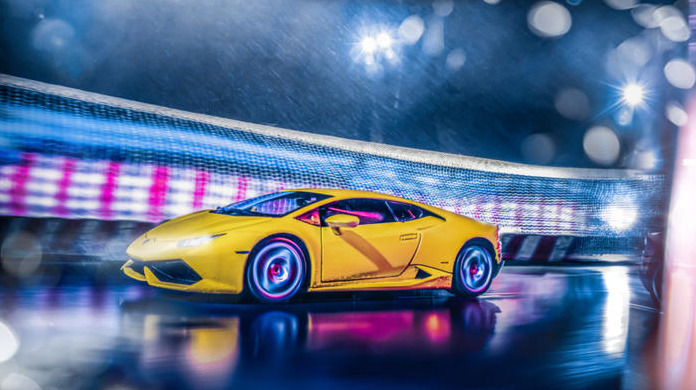 After missing a few shots of a 'real' Lamborghini, car photographer library Kunal Kelkar decided to try his hand at home with a set of car shots. He replaced the road with a treadmill, used a toy model of Lamborghini, and the result was even more jaw-dropping.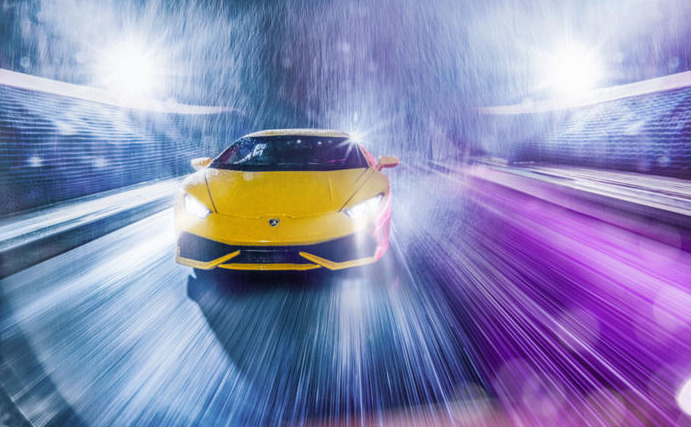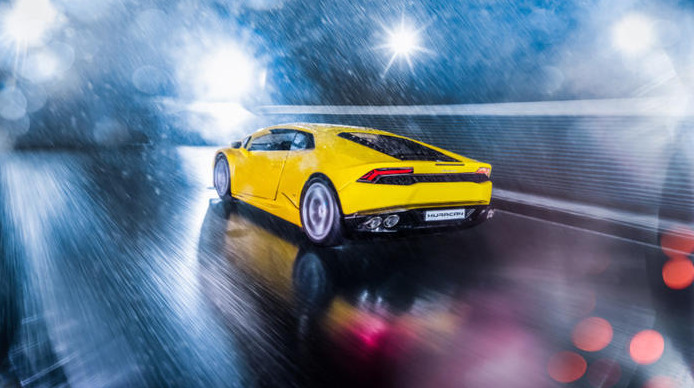 Wondering how Kelkar pulled off this blockbuster set?
After an at-home workout, Kelkar suddenly realized that treadmill belts looked similar to the road, and he came up with the idea, "It's a familiar experience for every automotive photographer, shooting from another car. Dynamic pictures of the vehicle."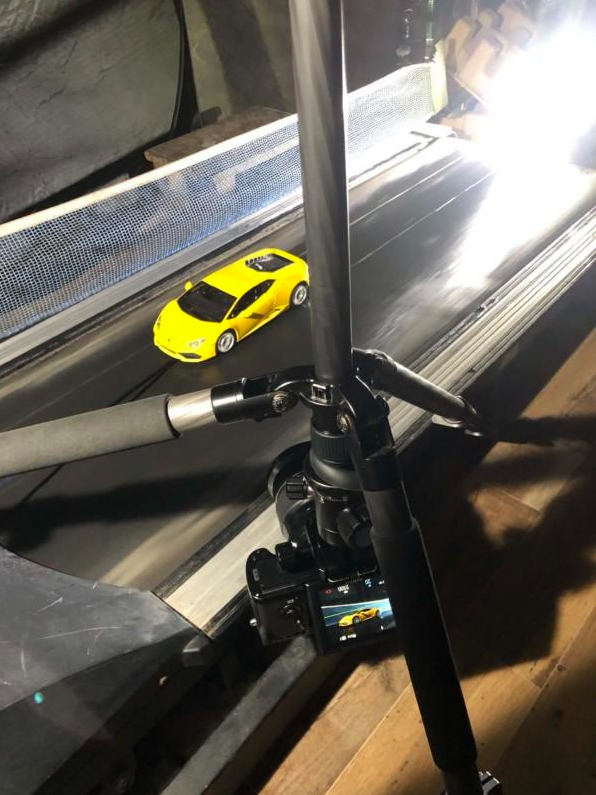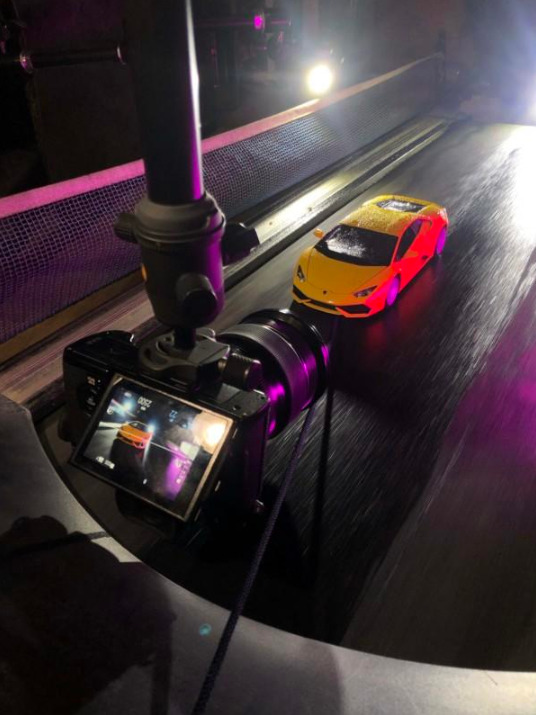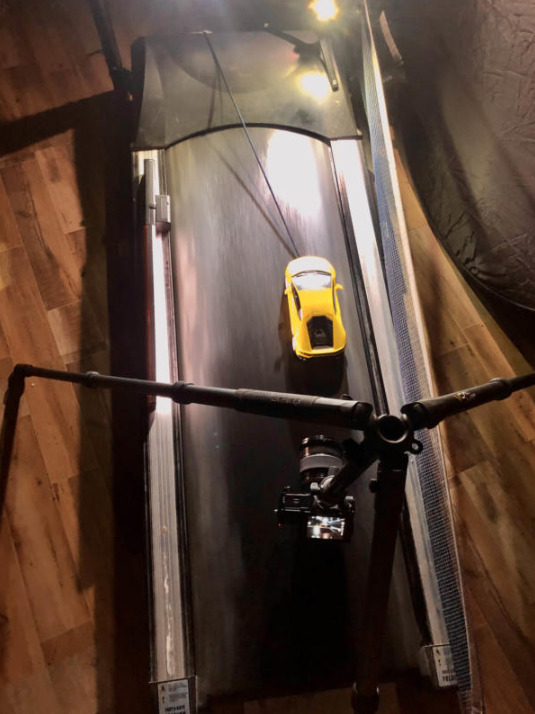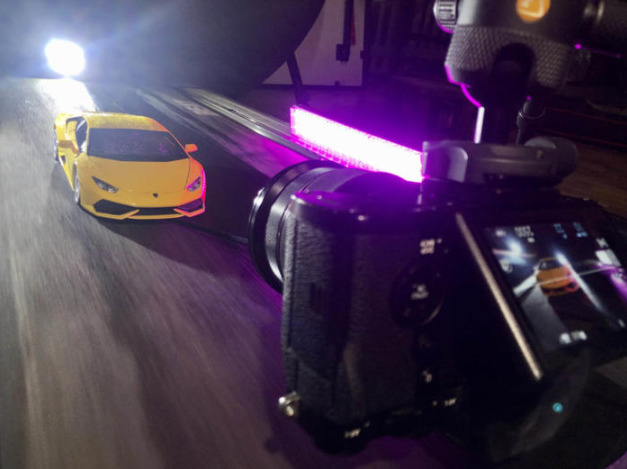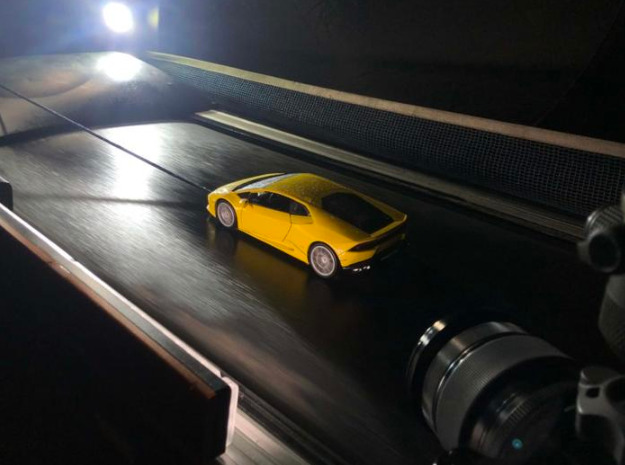 The shooting process itself is very simple. He used an exquisite 1:18 scale model of a Lamborghini Huracan, which was fastened to a treadmill with ropes, and ran the treadmill to create a dynamic effect that simulates a tracking shot. To make the effect even more shocking, he sprayed it on the car. A fine mist of water. 
In terms of equipment, he used a Fuji X-T3 with a Fuji 16-55mm f/2.8, mounted upside down on a tripod, and used two flashes and an LED light bar for lighting and fill light, while acting as a "playing field" ' next to the "Live" light.
The racing renditions by several other video bloggers were equally wonderful.
Recommending you the best gvm light sticks of 2022
GVM-BD100D Handheld Light


This GVM RGB LED Tube Wand Kit with Internal Battery and Bracket was created to illuminate the scene when you shoot live broadcasts, outdoor or studio photography, and videos for YouTube. Each wand combines an extended continuous variable color temperature range with a multi-hued RGB color palette.
Each light stick can be tuned to meet ambient conditions, with variable color from 3200 to 5600K, and is dimmable from 0 to 100%. The RGB range allows you to choose from a myriad of colors and hues. The wand has a very high CRI rating of 97 to assure accurate color reproduction. It has an App intelligent control system which can be adjusted by your mobile device. The battery option makes it fun and convenient to use.
Key Features
OLED Display and Touch Adjusting Mode Led Light Stick
Rechargeable Battery
Multiple Colors Led Wand and Special Scene Lighting Mode
Wide Application