Description
The GVM 7017D Aluminum Video Tripod with Fluid Head System is a lightweight tripod system designed for use with camcorders, DSLRs, and rigs weighing up to 26.46 lb. The system includes a fluid head, a panhandle, aluminum legs, a ground spreader, and a padded carry bag. The head has a fixed counterbalance, as well as pan and tilt drag simplifying operation. A quick-release plate allows you to quickly mount and unmount your camera from the head, while a built-in 3/8″-16 threaded hole allows you to attach accessories directly to the fluid head.
The 2-stage, 3-section aluminum legs feature a 75mm bowl for quick leveling, plus a minimum height of 25.59″ and a maximum height of 70.87″. The included ground spreader secures the legs to prevent them from flying apart. The legs fold down to 32.68″, making for a neat package that fits in the included carry bag.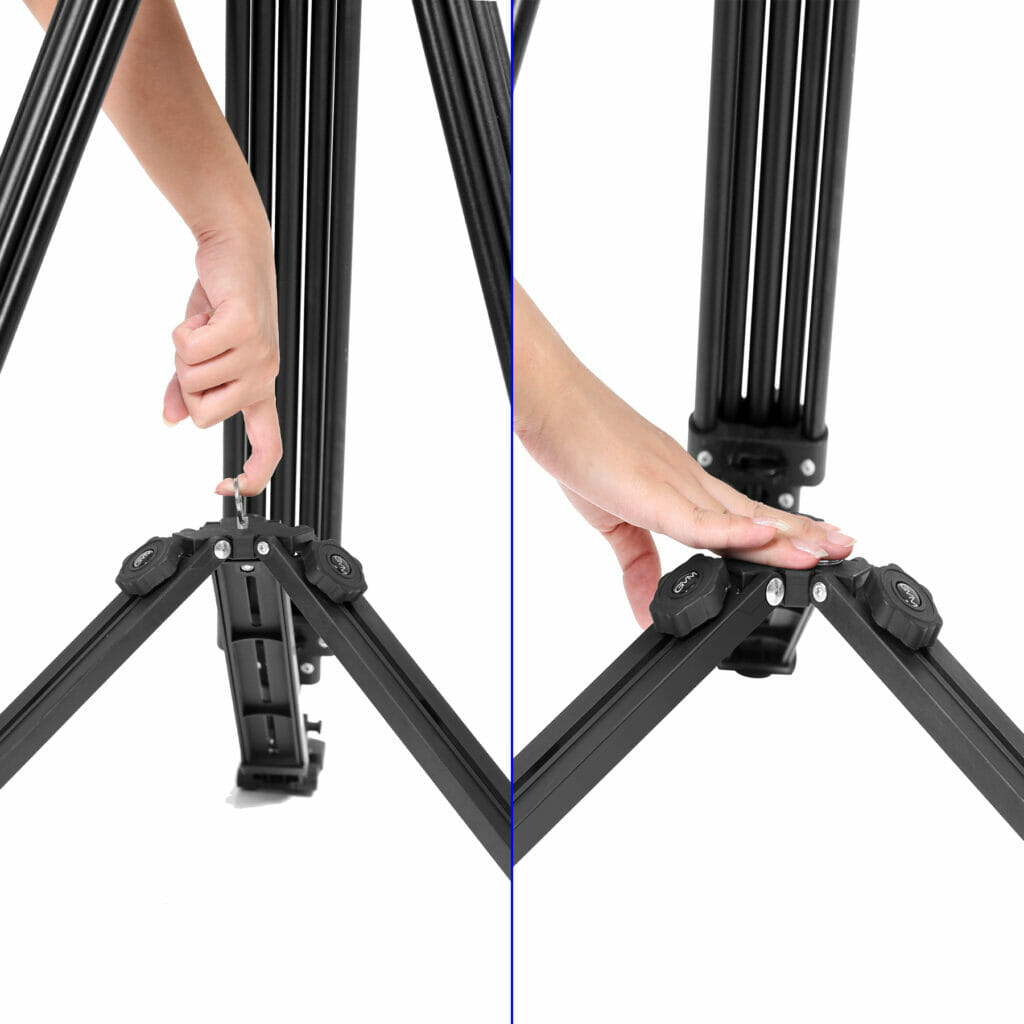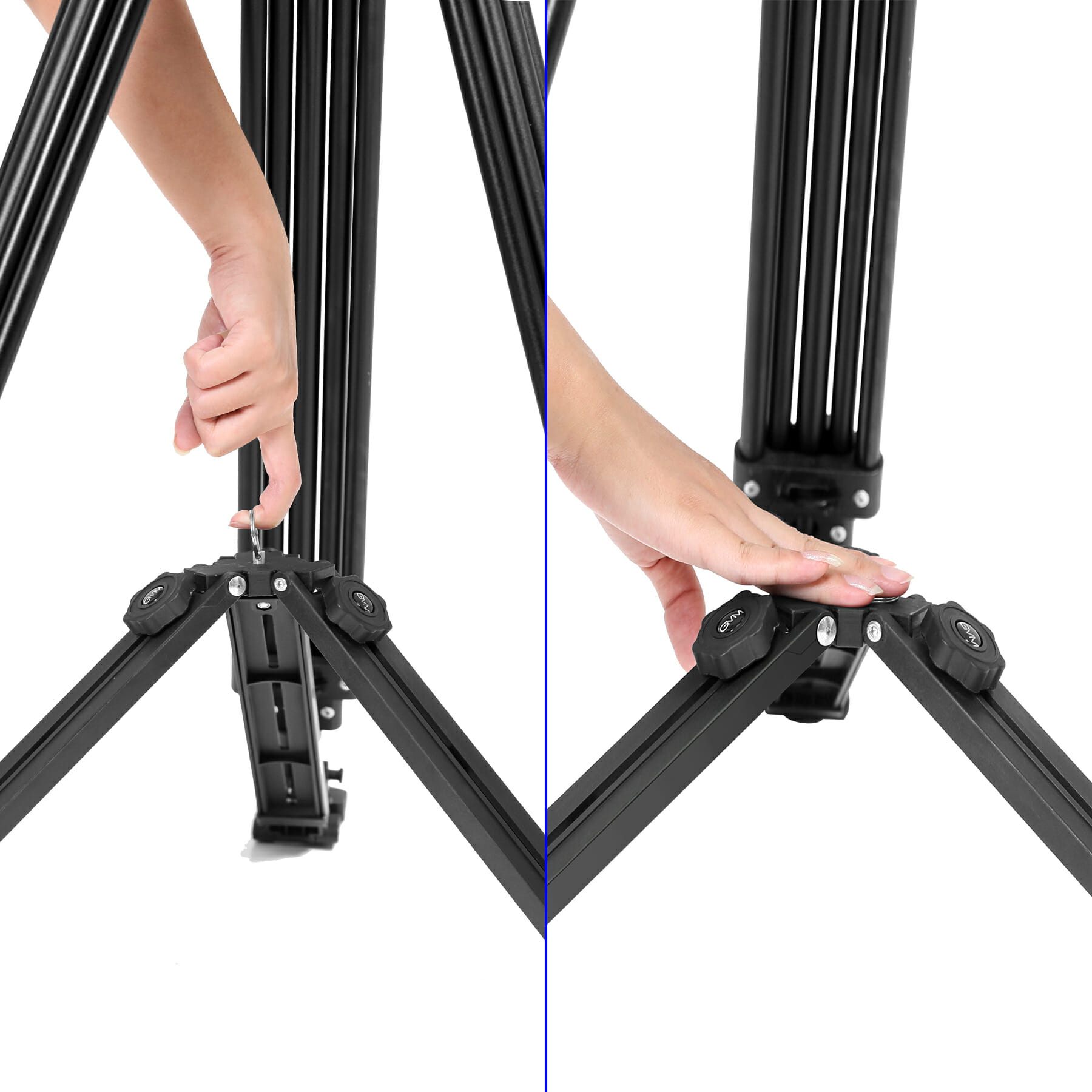 This tripod is equipped with a quick-folding buckle at both ends of the leg.
Equipped With Tripod Base
The section of this tripod that touches the floor is equipped with a base, which allows you to have higher stability during shooting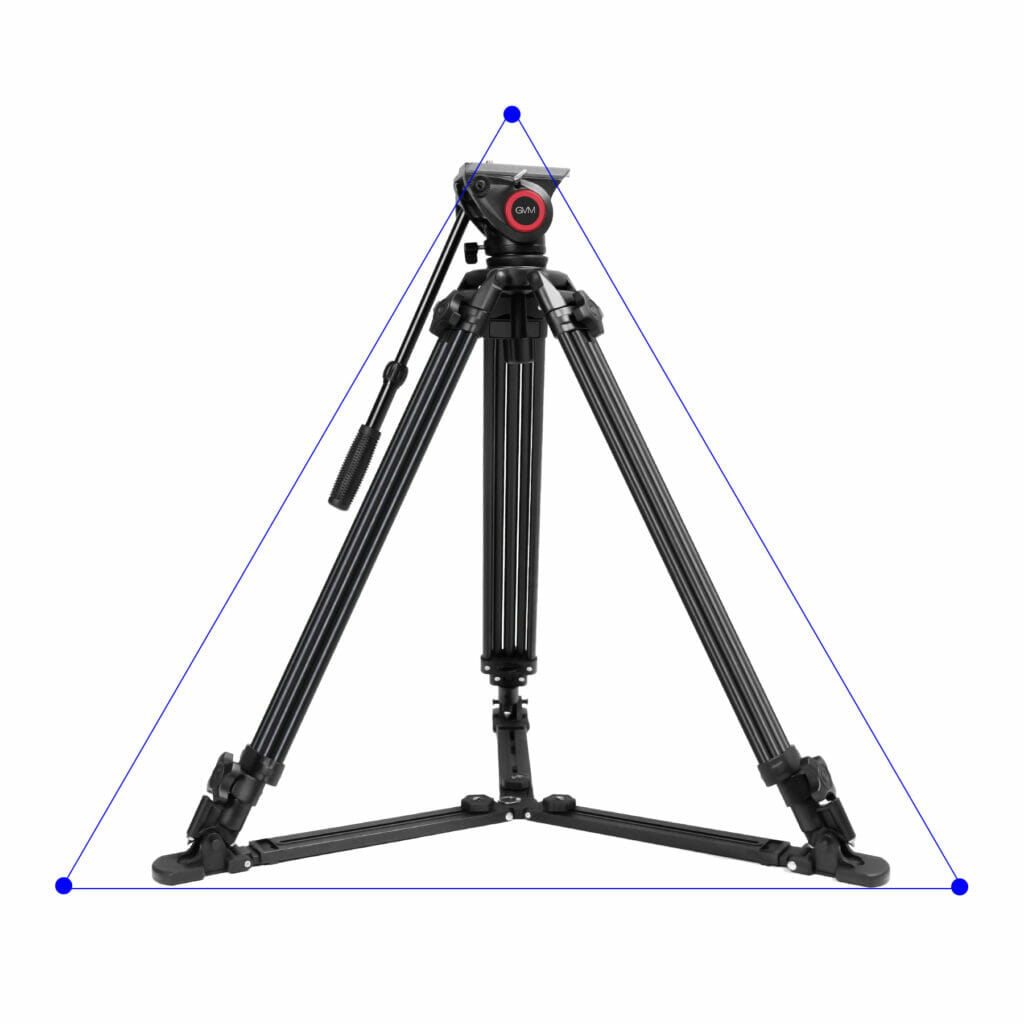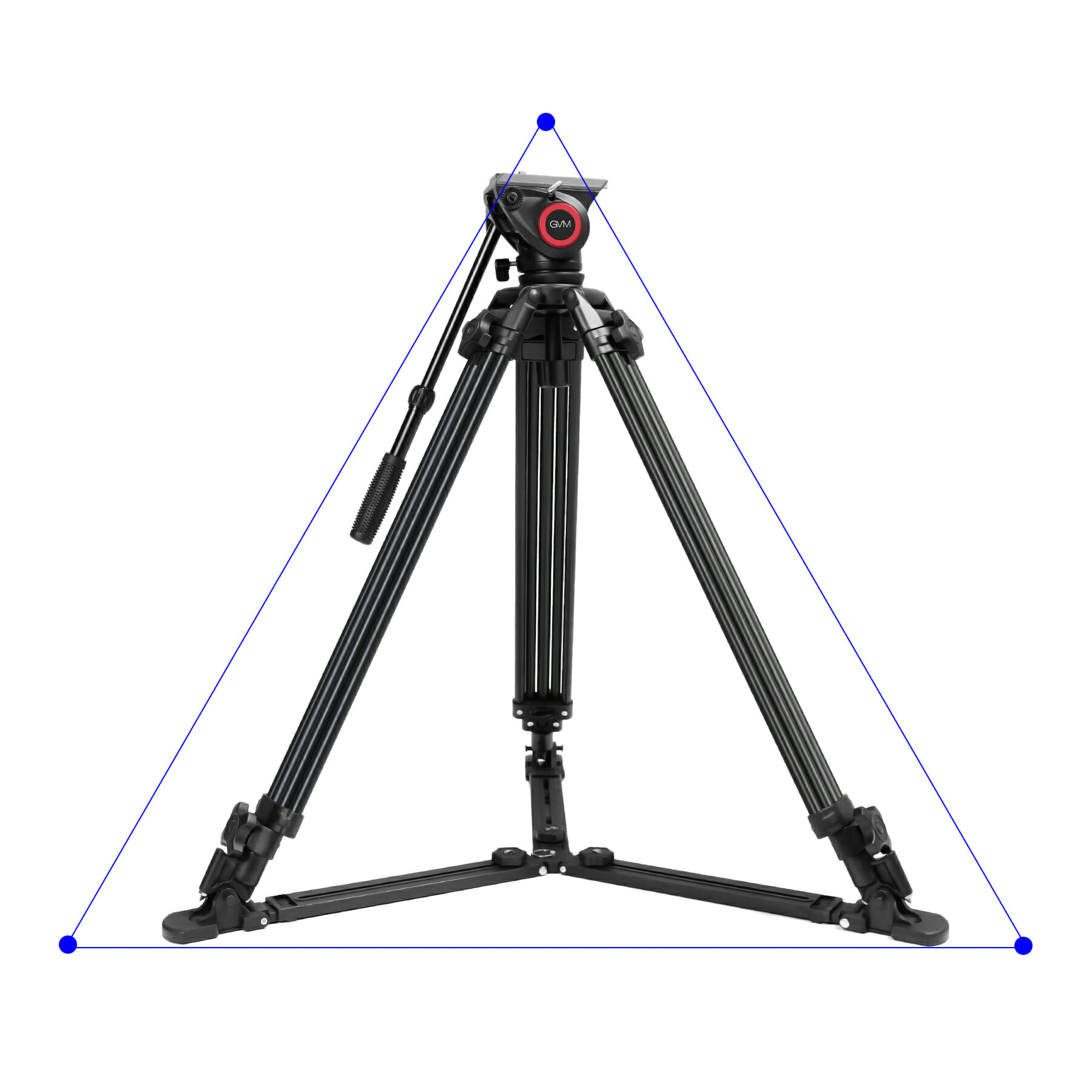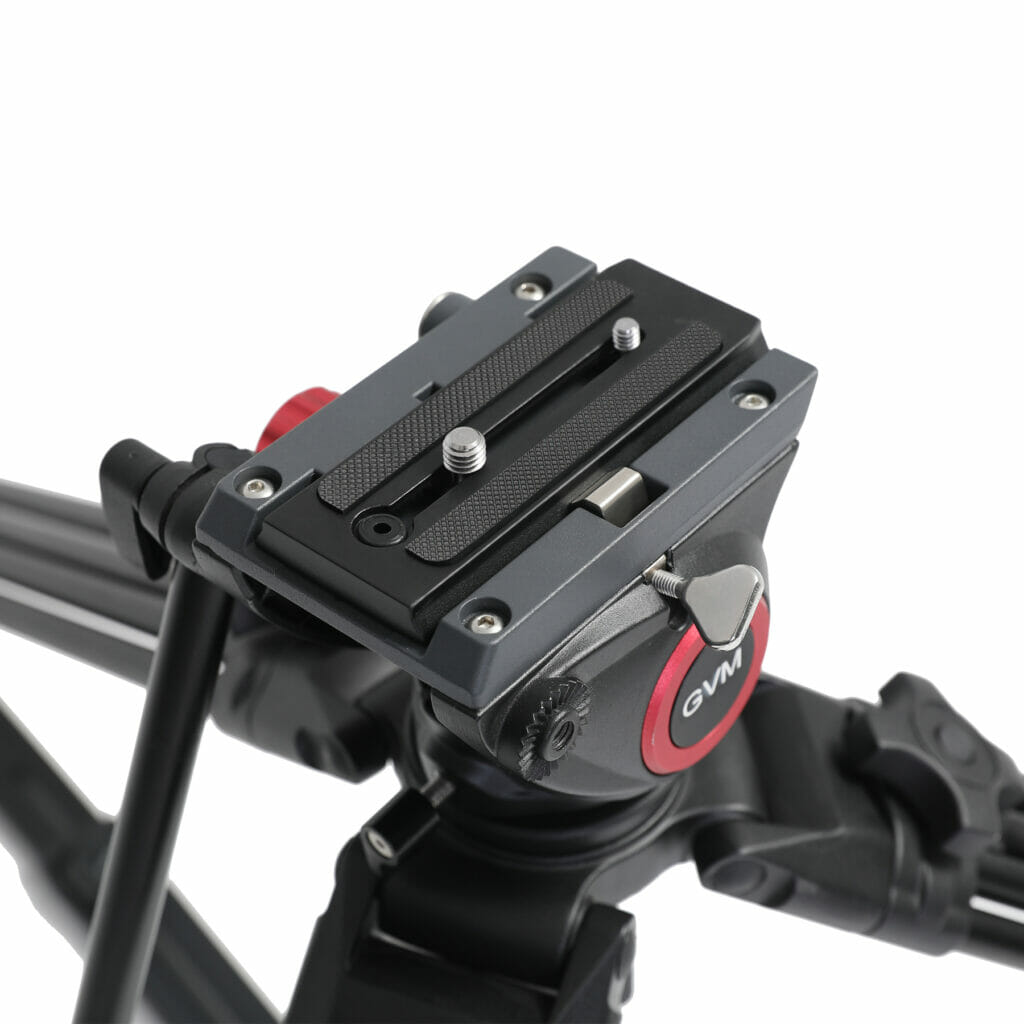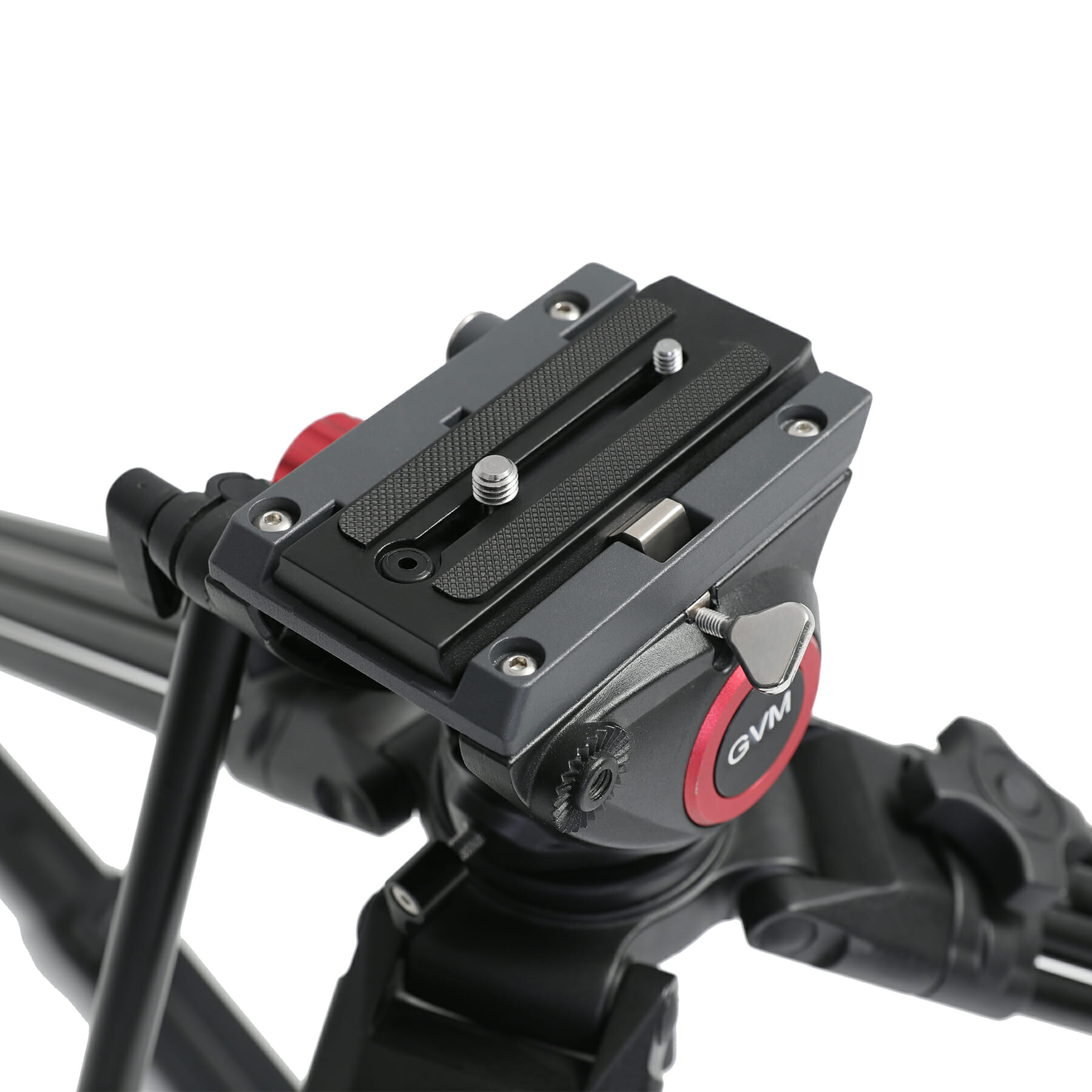 Professional Quick Release Plate
This tripod is equipped with 3/8 and 1/4 screw interfaces, which can be used for DVD photographers, slide rails, SLR cameras and large DVs, etc.
High Efficiency
Equipped With Tripod Base
Professional Quick Release Plate
GVM 7017D Aluminum Video Tripod with Fluid Head System