Description
Thanks for Choosing "GVM-G100W", this product is designed for advanced photography enthusiasts. Product usage scenarios can be used for live/outdoor / studio photography, etc., as well as YouTube video capture. The main features of this product are:
Dual color temperature function, step-less adjustment, color gamut 3200K ~ 5600K, with 1 core rod lamp beads, help restore and enrich the color of objects and provide you with natural and vivid shooting effects.
APP intelligent control system, which can be controlled by your smart mobile device.
With an OLED screen display and stable system, it supports 90 ° rotation, which can effectively control the light. It also comes with a standard cover to avoid excess light and make it more concentrated. Custom controls fill the light, making it easy to shoot the effect you want.
We believe that with the correct use of our products, you can make great progress when shooting. It is strongly recommended that you read the following instructions carefully before using the product.
High-Quality 100W COB LED Bead
High light brightness and stable illumination, CRI≥97, TLCI≥97. Color Temperature 3200K~5600k.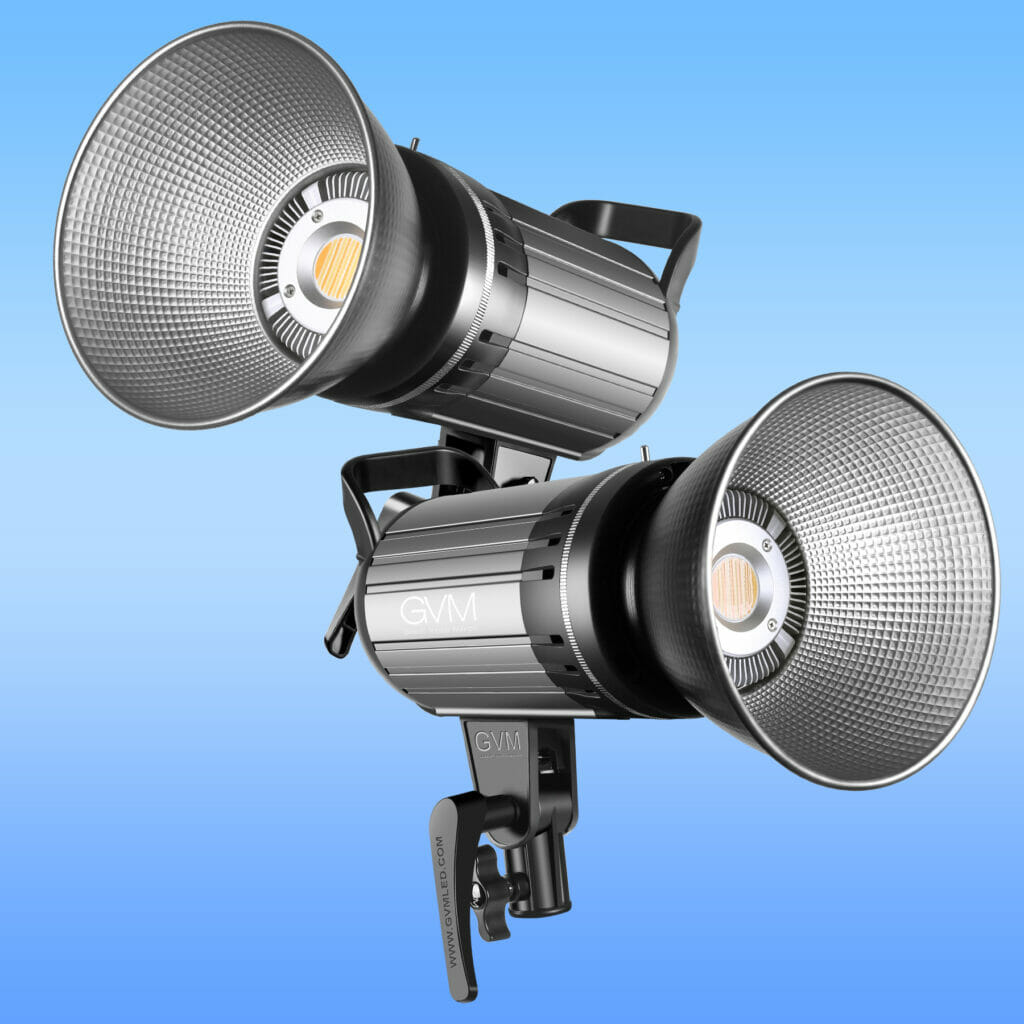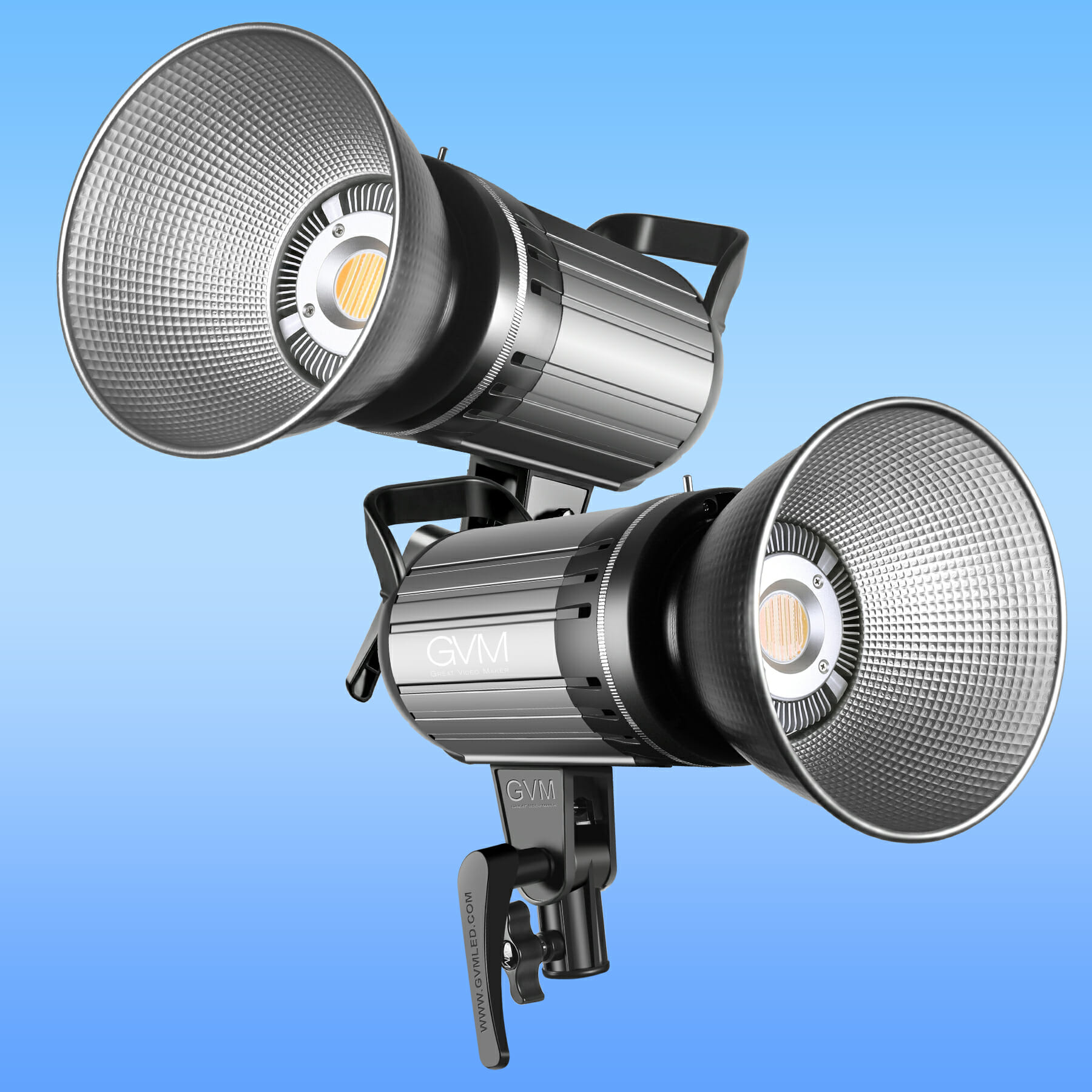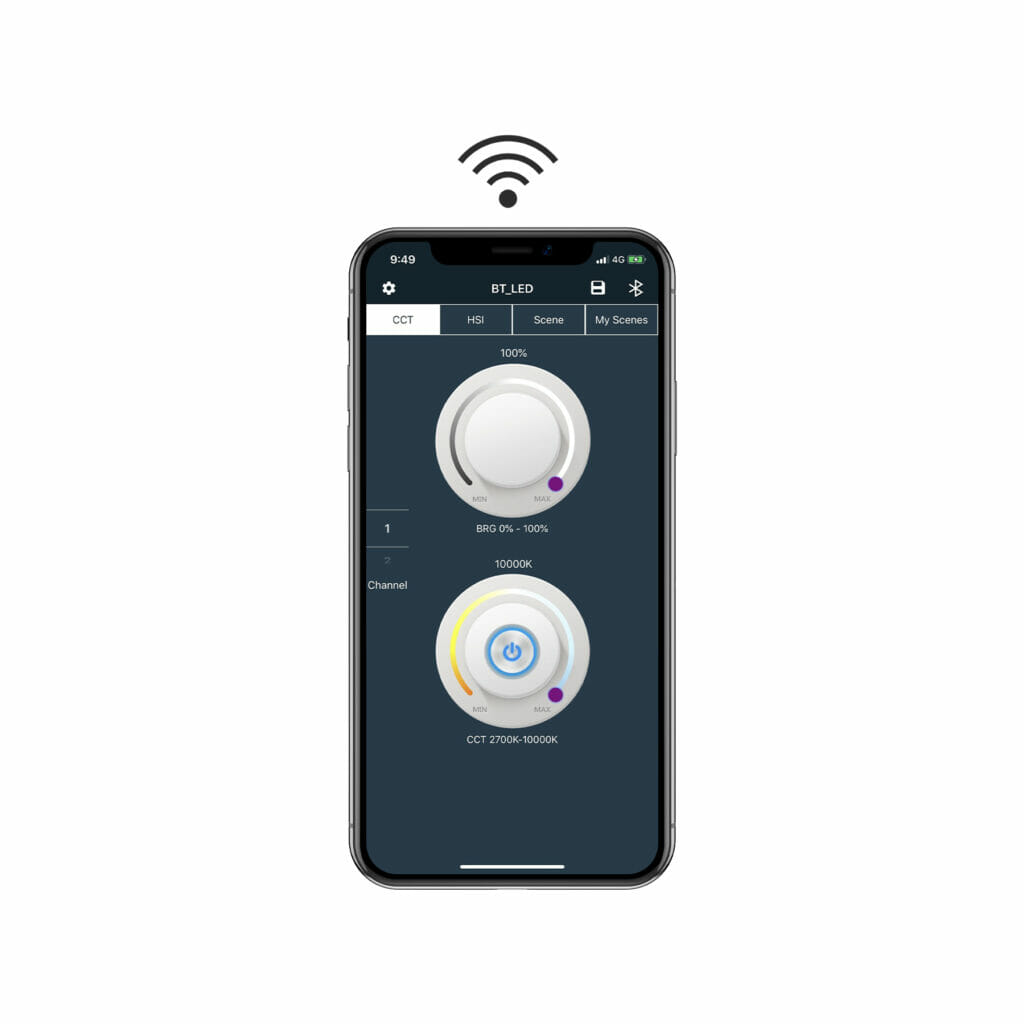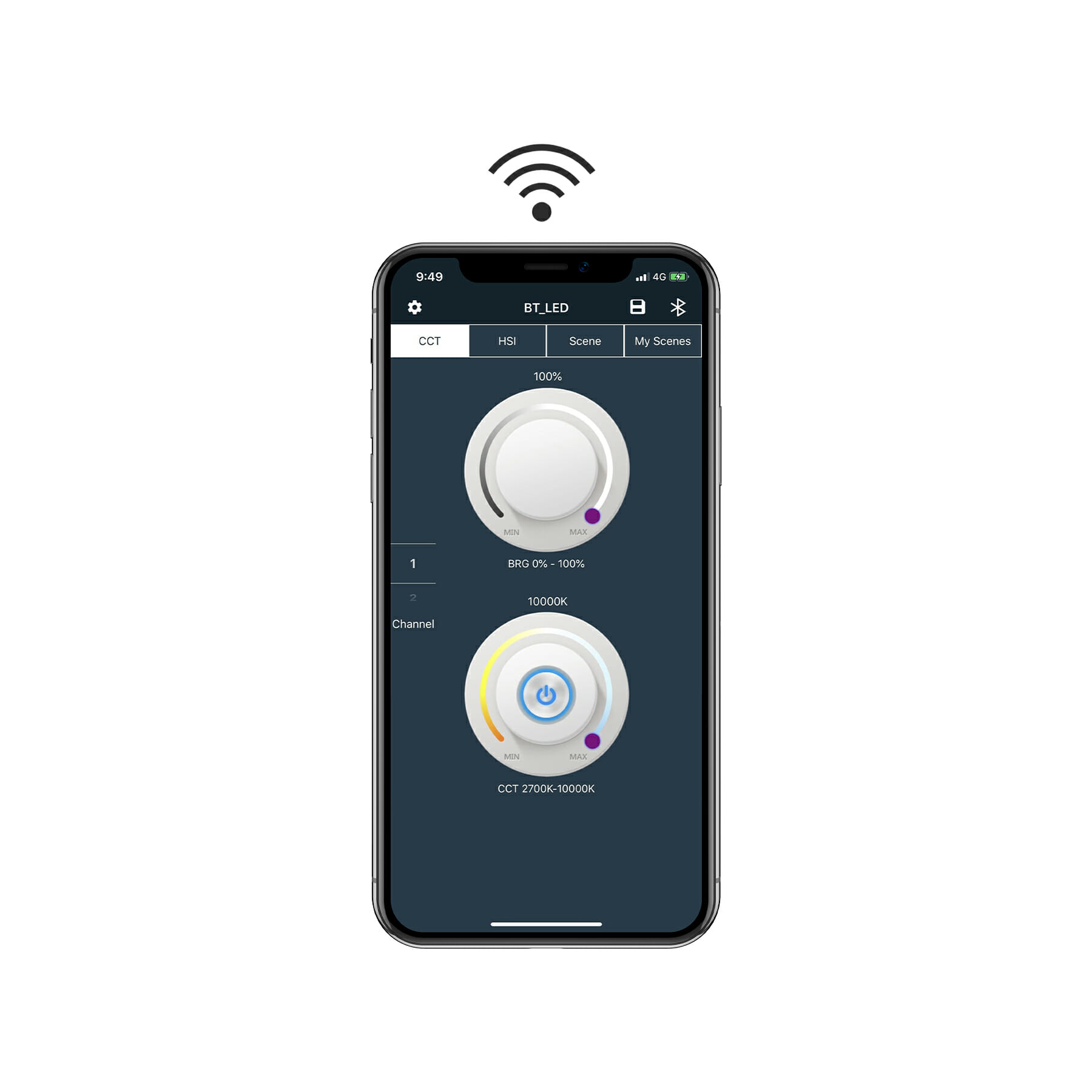 APP Intelligent Control System
It creates stable light resources and even illumination for video recording, photography and wedding shooting, etc. The 100W is suitable for outdoor photography, fluorescent lighting, children photography, as it is Continuous Output Lighting, with no flash, protect the baby's eyes.
It adopts aviation aluminum alloy shell design, which can effectively help COB lights to dissipate heat better, effectively improve heat dissipation in complex shooting environments overheating, for better protect the COB lamp bead, extend the long life of the light.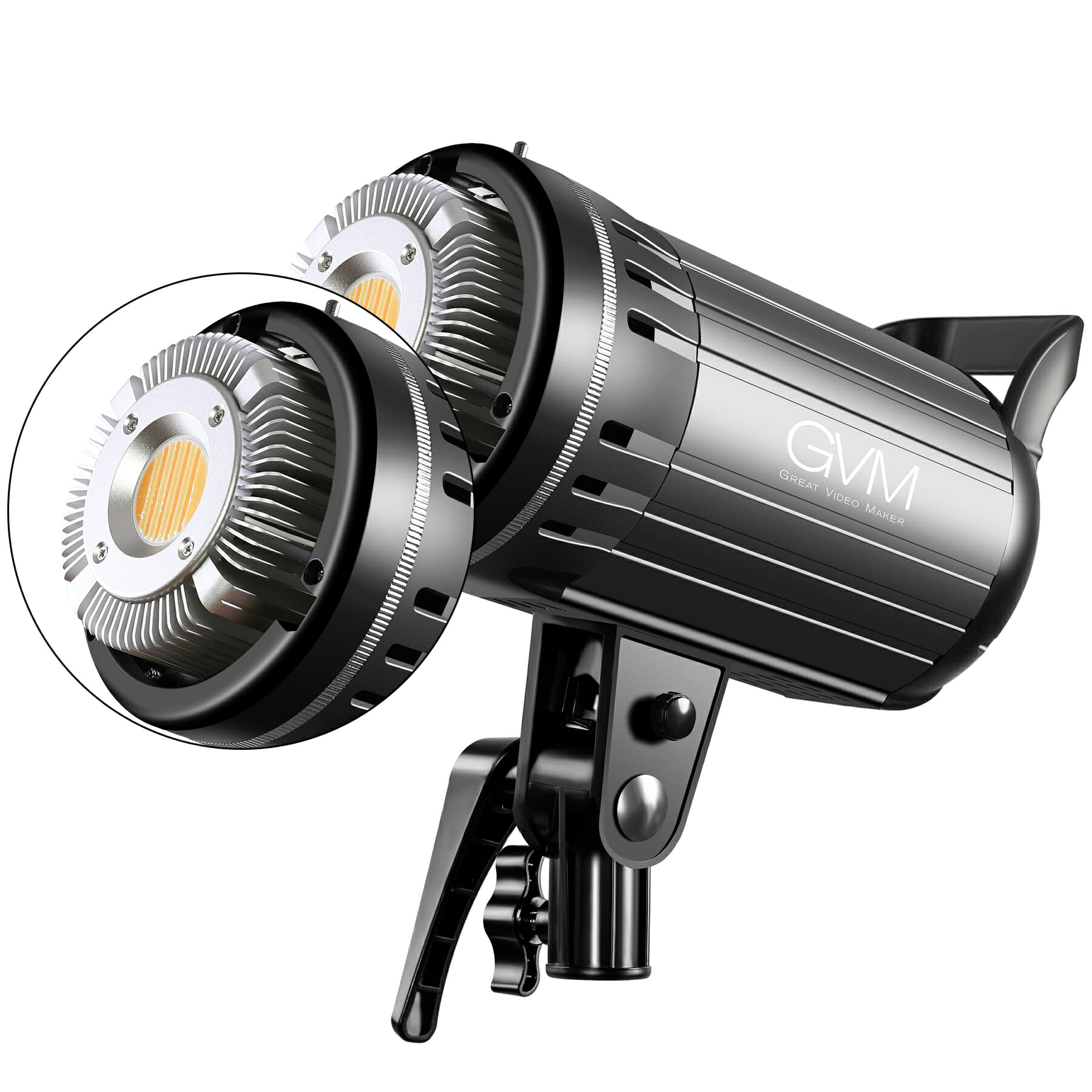 High-Quality 100W COB LED Bead
Long Service Life
With APP Intelligent Control System
GVM-G100W Bi-Color LED Video Light
1*Light Unit
1*Power Cable
1*Power Adaptor
1*Carrying Case