Description
Carbon fiber 4-section monopod
G169 carbon fiber 4-segment monopod, belt is a sturdy and lightweight monopod with smooth head and folding three-legged base.
Designed for photographers and filmmakers, it offers a 22-pound load capacity, making it suitable for a variety of cameras, from smartphones and motion cameras to camcorders, mirrorless cameras and digital SLRS with large lenses and additional shooting accessories.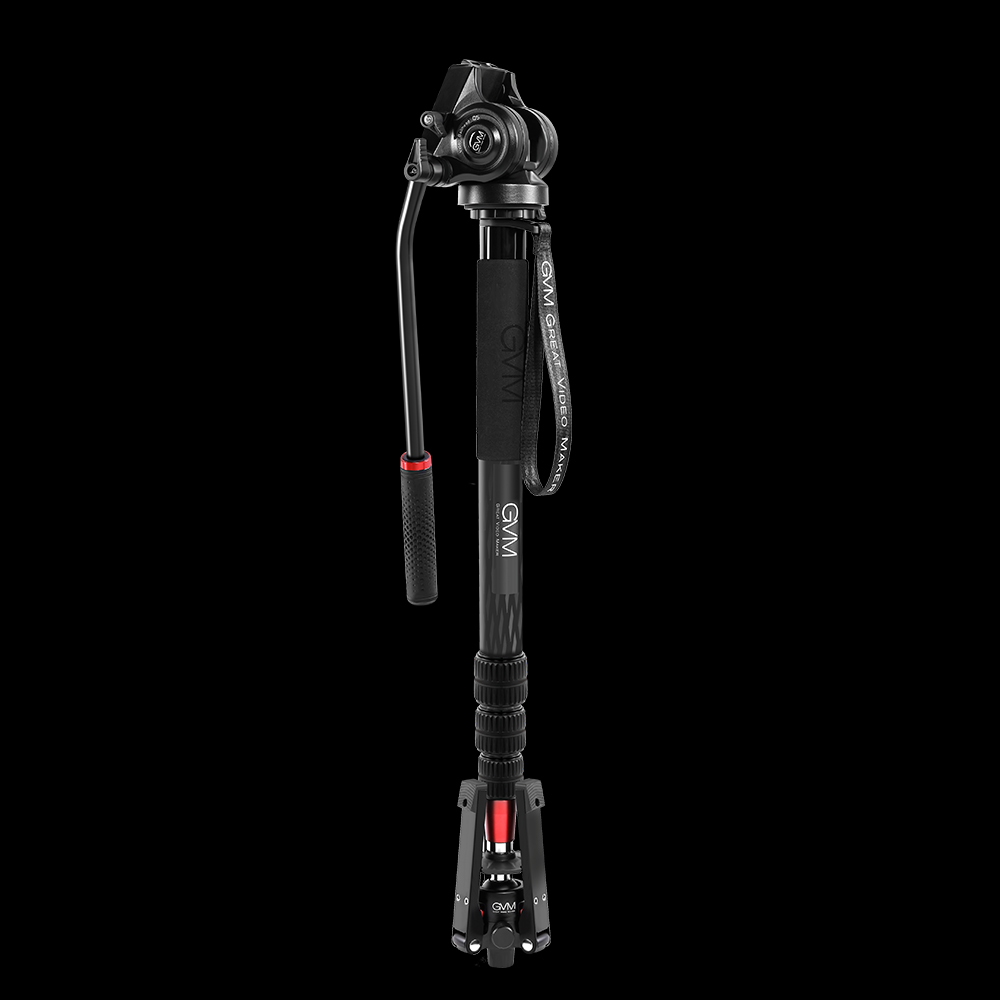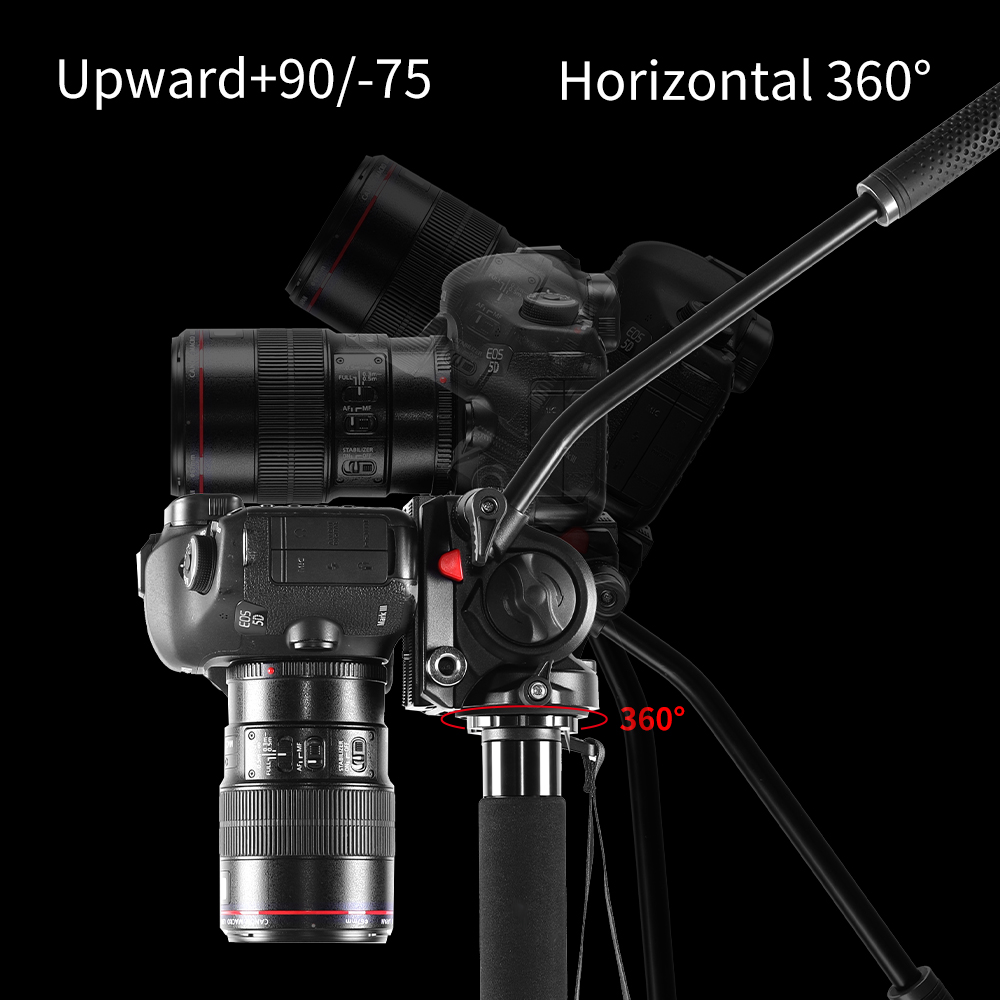 Professional video hydraulic head
G169 is equipped with professional hydraulic head of photography and camera, made of aluminum alloy, strong locking force, smooth and smooth without stuck, hydraulic head bearing and locking stronger, smooth and smooth operation, support up to 90 degrees vertical shooting, easy to achieve upside down shooting, vertical shooting and overhead shooting.
Quick loading plate safety insurance
The G169 has a good safety insurance system to prevent the quick mount plate from falling off accidentally in the case of the quick mount lock knob being loosened. GVM is the design concept of humanized operation performance and safety.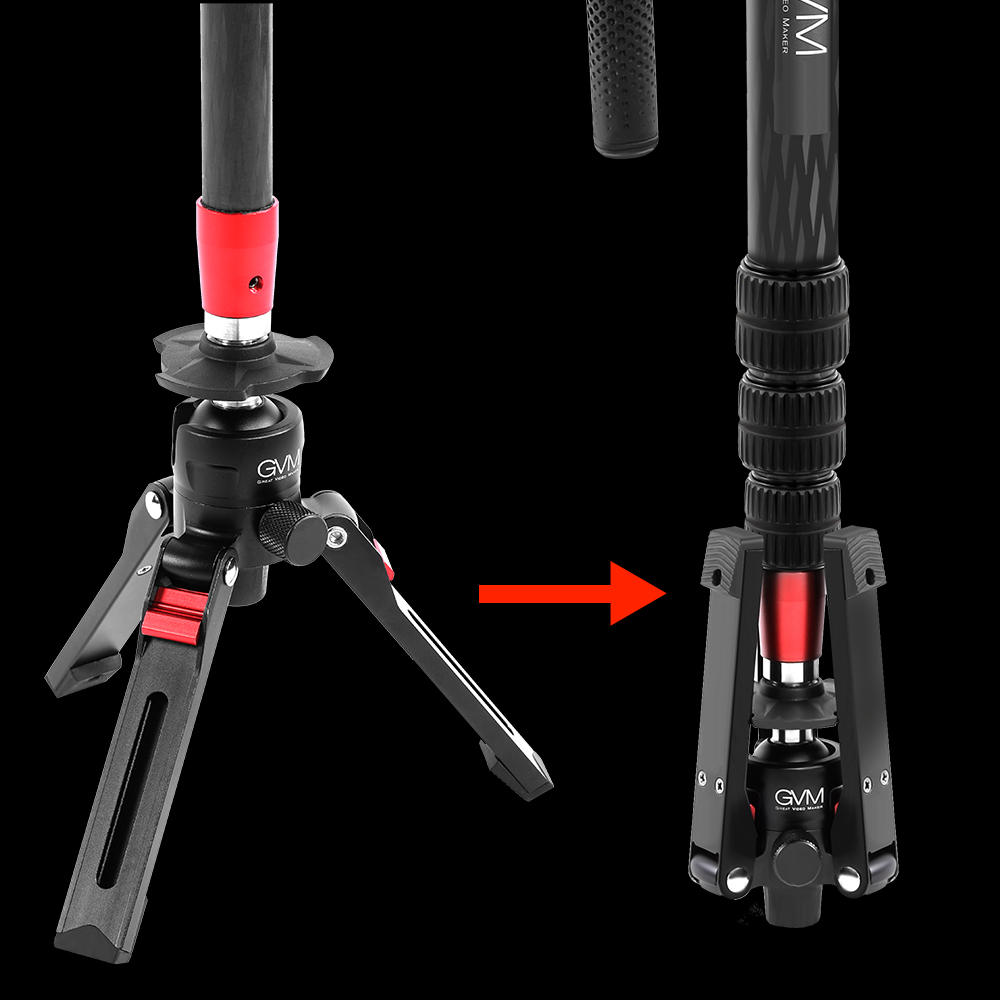 Folding three-legged base
The GVM-G169 has a collapsible tripod base designed to increase the stability and traction of the monopod for smoother pan movement when shooting video or tracking fast-moving objects.
Multi-function foot stand
The G169 has a maximum height of 69.7 inches and a minimum height of only 27.2 inches. The monopod can be adjusted to suit users of different heights and a variety of tasks.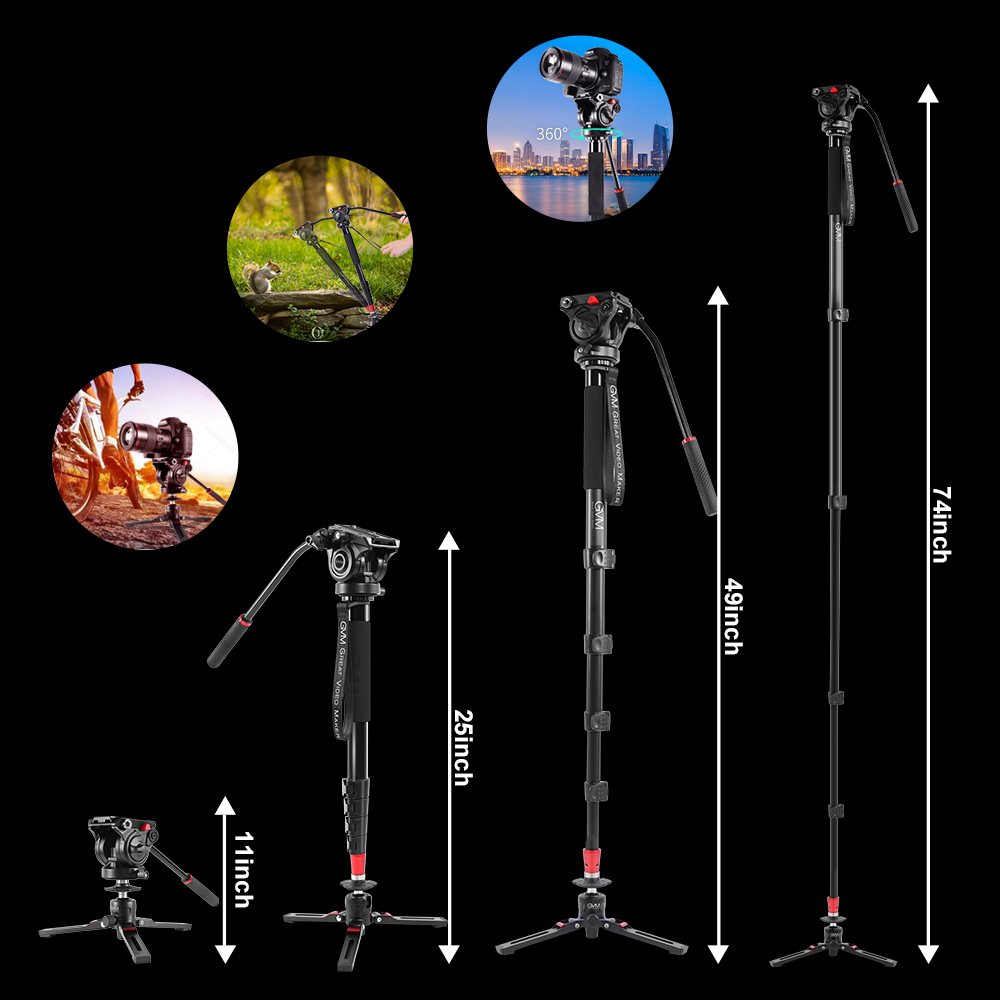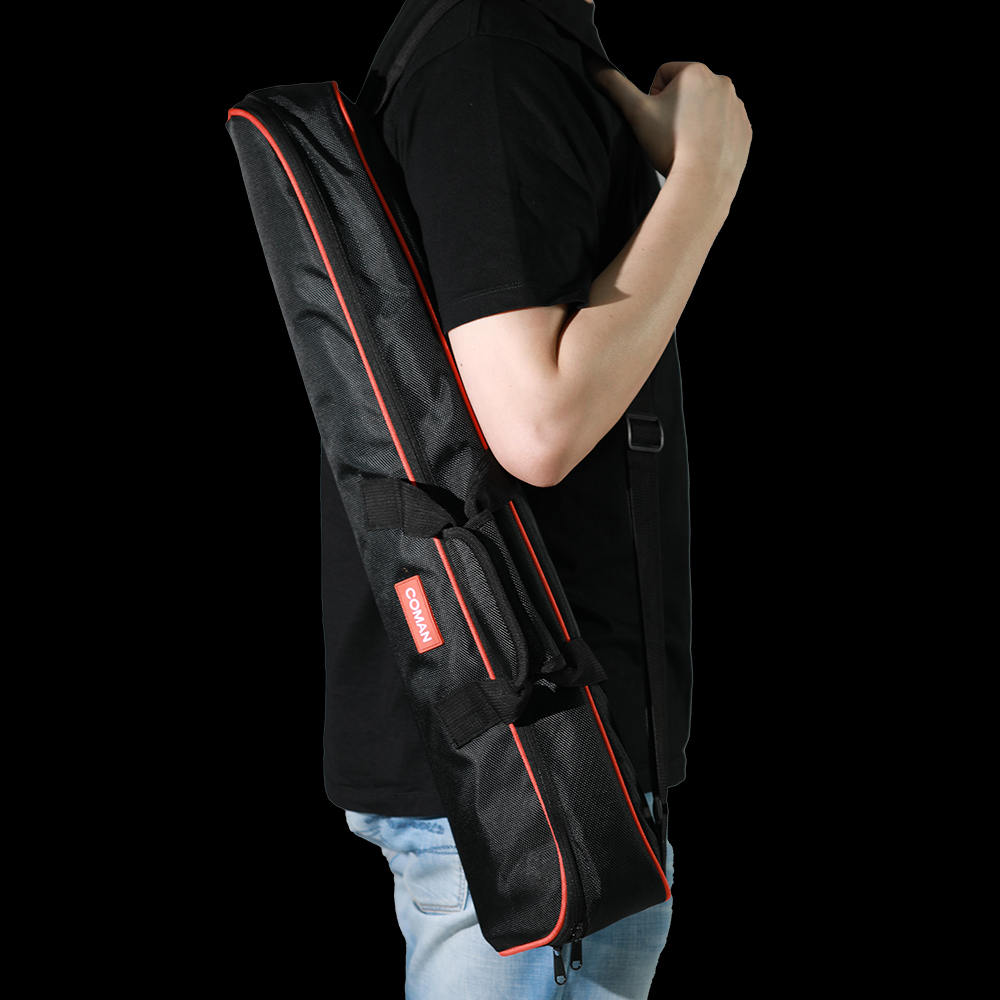 Easy to carry and install
The three legs of G169 can be folded back to save storage space and carry easily.
Multi-function bearing platform
G169 has a quick mounting plate with a design of 1/4″-20 and 3/8″-16 screws, which can directly install cameras, video cameras, microsheets and other photographic equipment of the same specifications, facilitating photographers to take low-angle and macro shots.