Description
Thanks for chossing "GVM 832LS", this product is designed for advanced photography enthusiasts. Product usage scenarios can be used for live/outdoor / studio photography, etc., as well as YouTube video capture. The main features of this product are:
-Dual color temperature function, step-less adjustment, color gamut 3200K ~ 5600K, with 832 lamp beads, color rendering index 97+, help to restore and enrich the color of objects, and provide you with natural and vivid shooting effects.
-APP intelligent control system, which can be controlled by your smart mobile device
-It has a digital screen display and a stable system that supports 360-degree rotation and a four-leaf baffle, which can effectively control the light and avoid effective light. You can customize the fill light to make it easier and easier to shoot the ideal effect.
We believe that with the correct use of our products, you can make great progress when shooting. It is strongly recommended that you read the following instructions carefully before using the product.
Come with a compact softbox diffuser, no need to disassemble and reinstall. it is widely used for diffusing some harsh flash/strobe lights and reducing unexpected shadow on the object you are shooting to achieve a more natural and balanced look. This design can also effectively protect the lamp beads.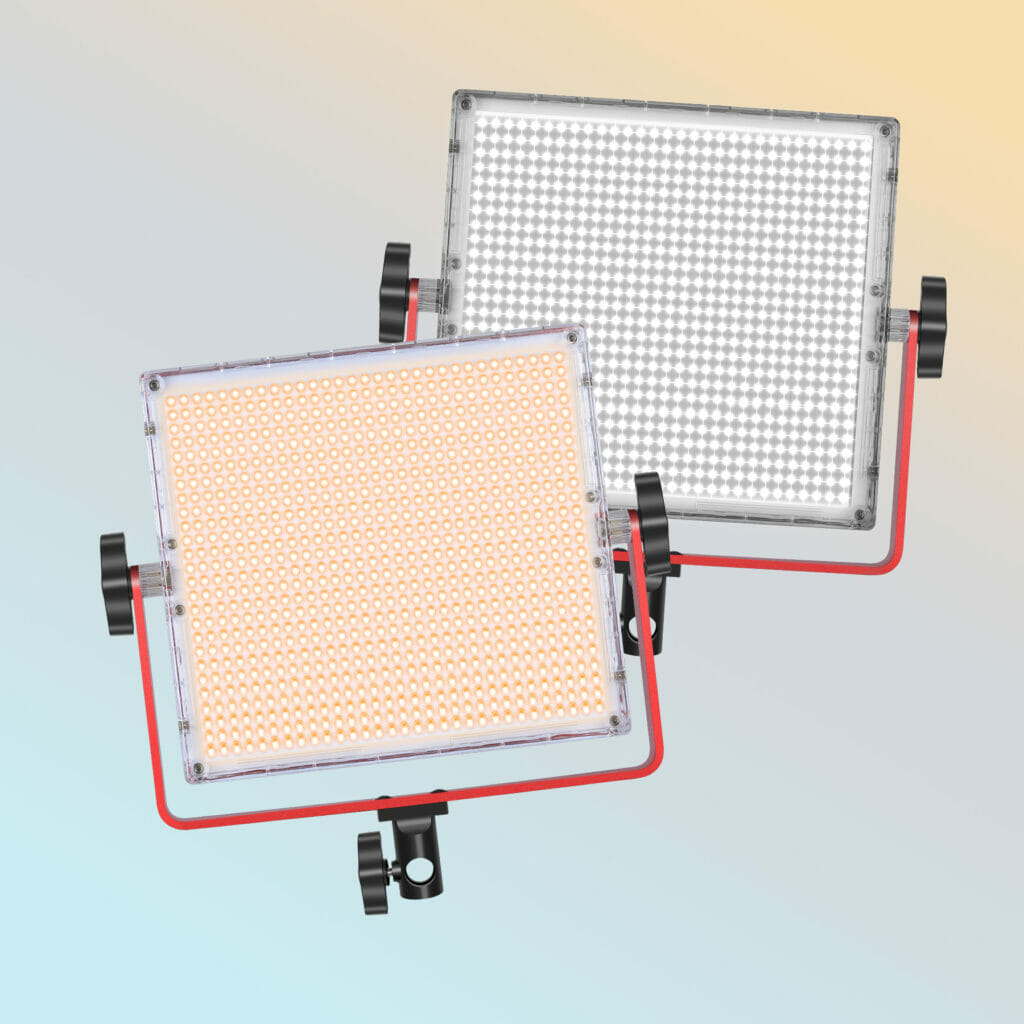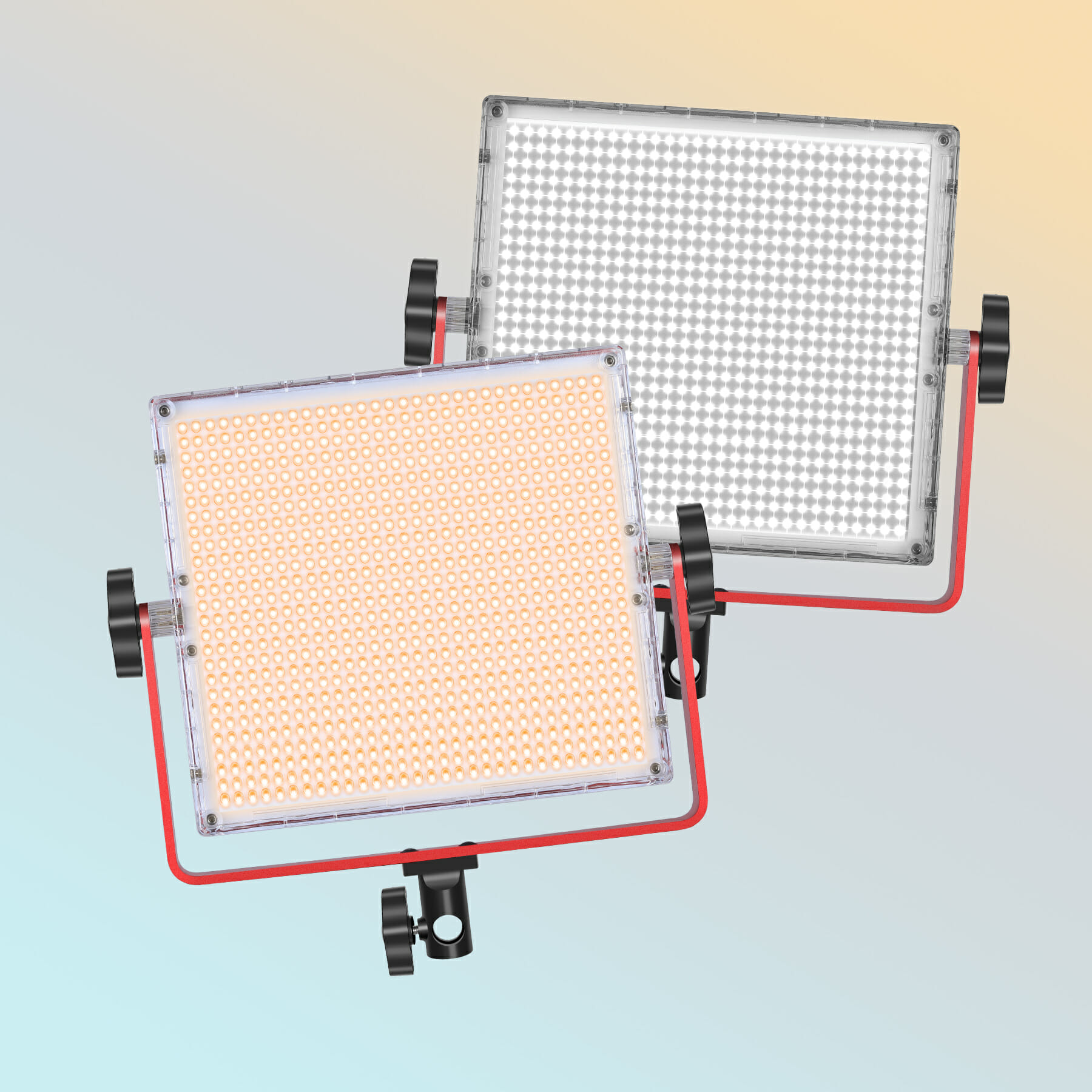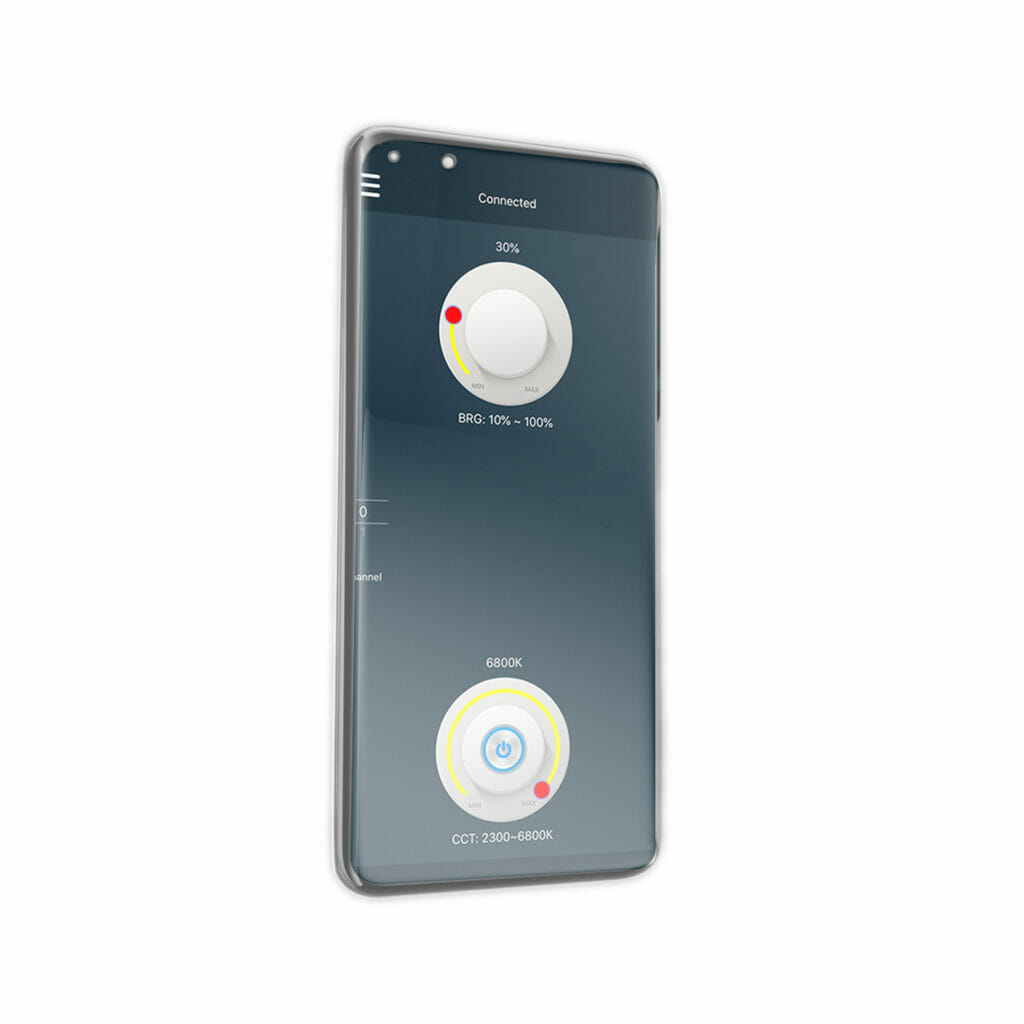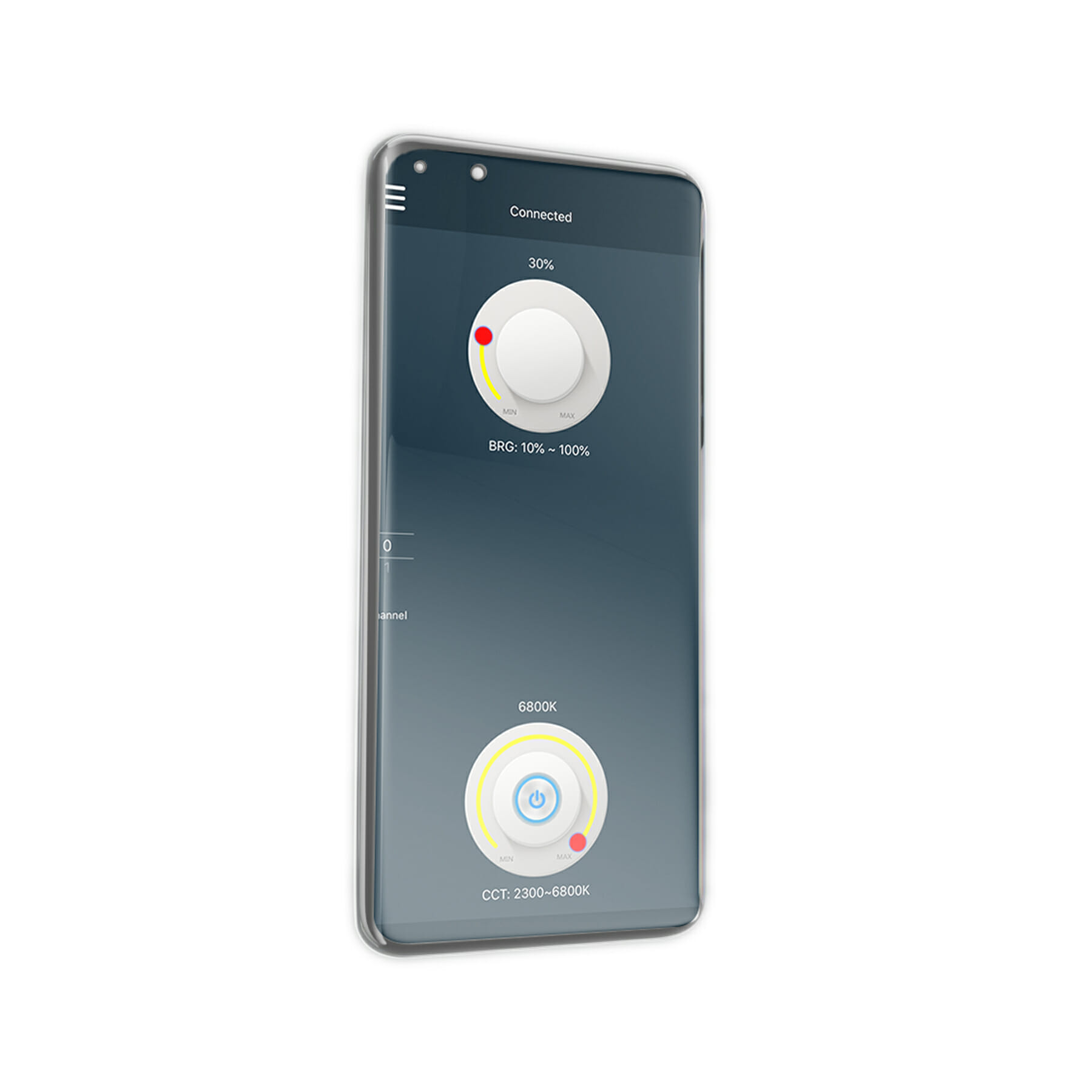 Equipped with the Mobile App control function, download the GVM app in major app stores. Convenience to control the accurate color temperature and brightness you need. Meanwhile, the LED lights feature a wireless master and Slave control functions, Each LED Panel could be set as the master light to control the same series of video lights.
Aluminum Alloy Shell & U-shaped Frame
Featured with the durable aluminum alloy shell, The video lights have an excellent heat dissipation effect. With an adjustable U-shaped bracket, the video light can be put on the light stand or on the ground.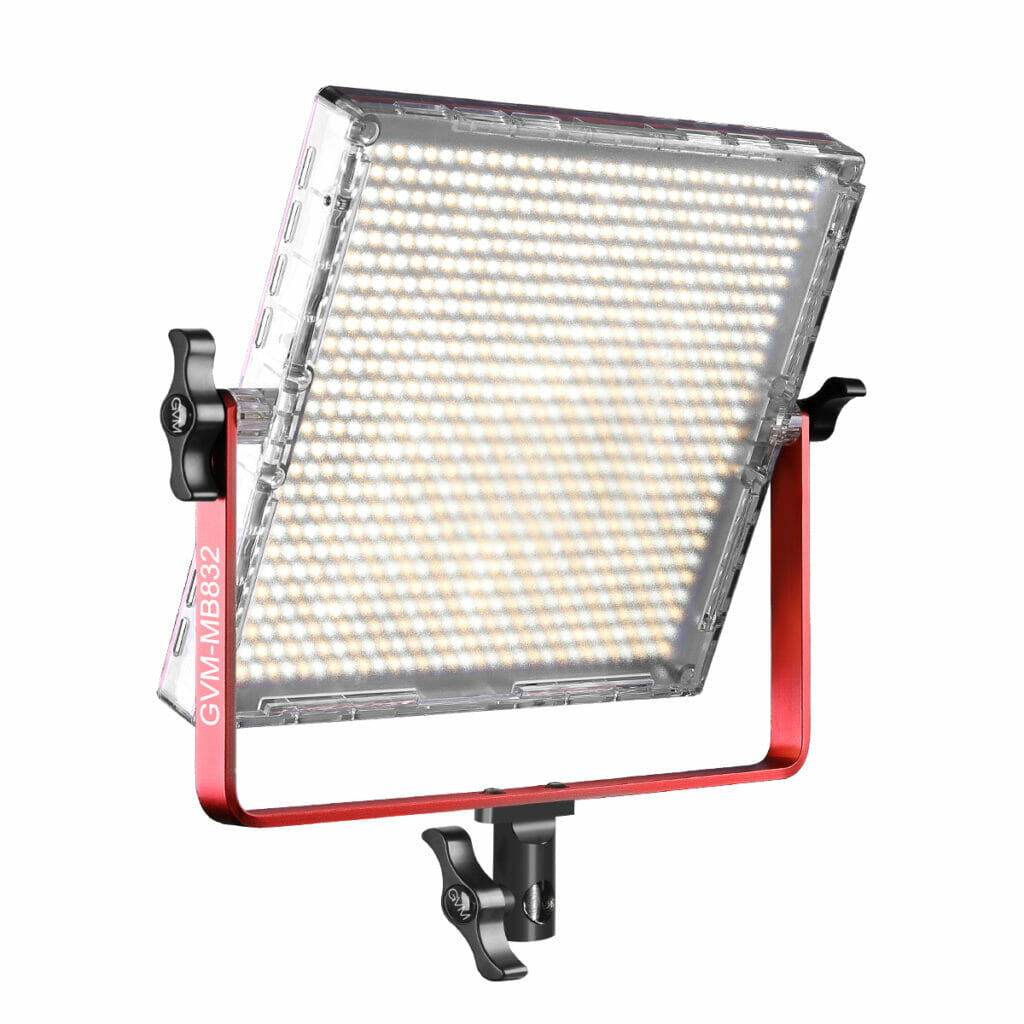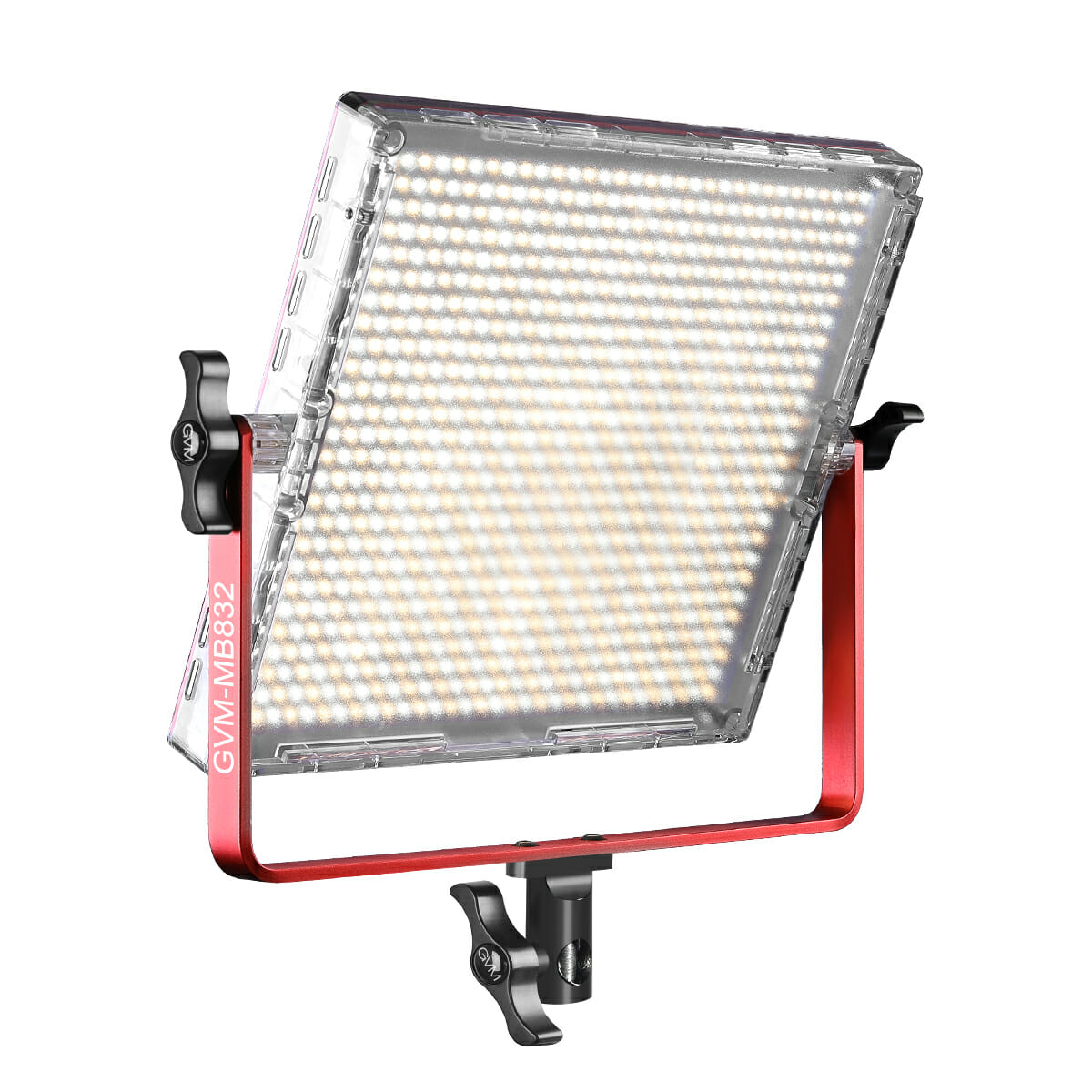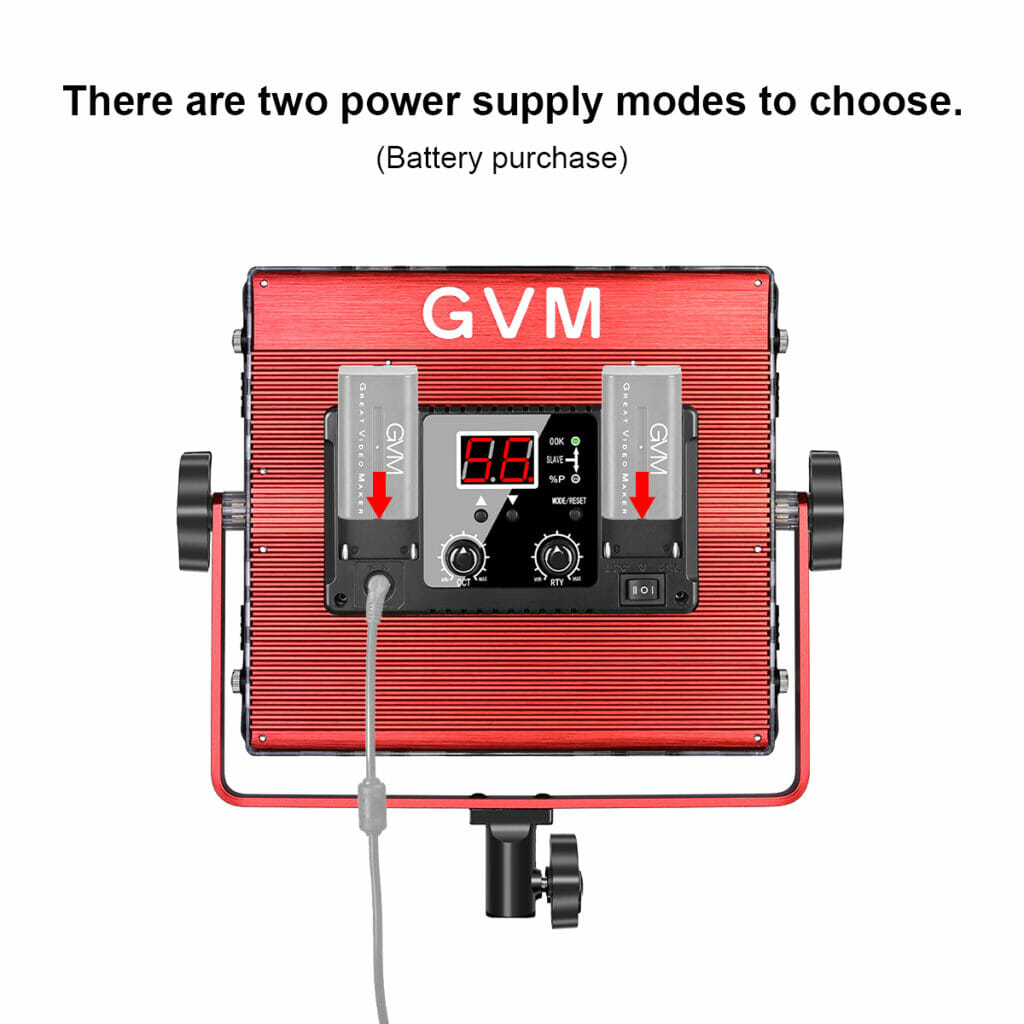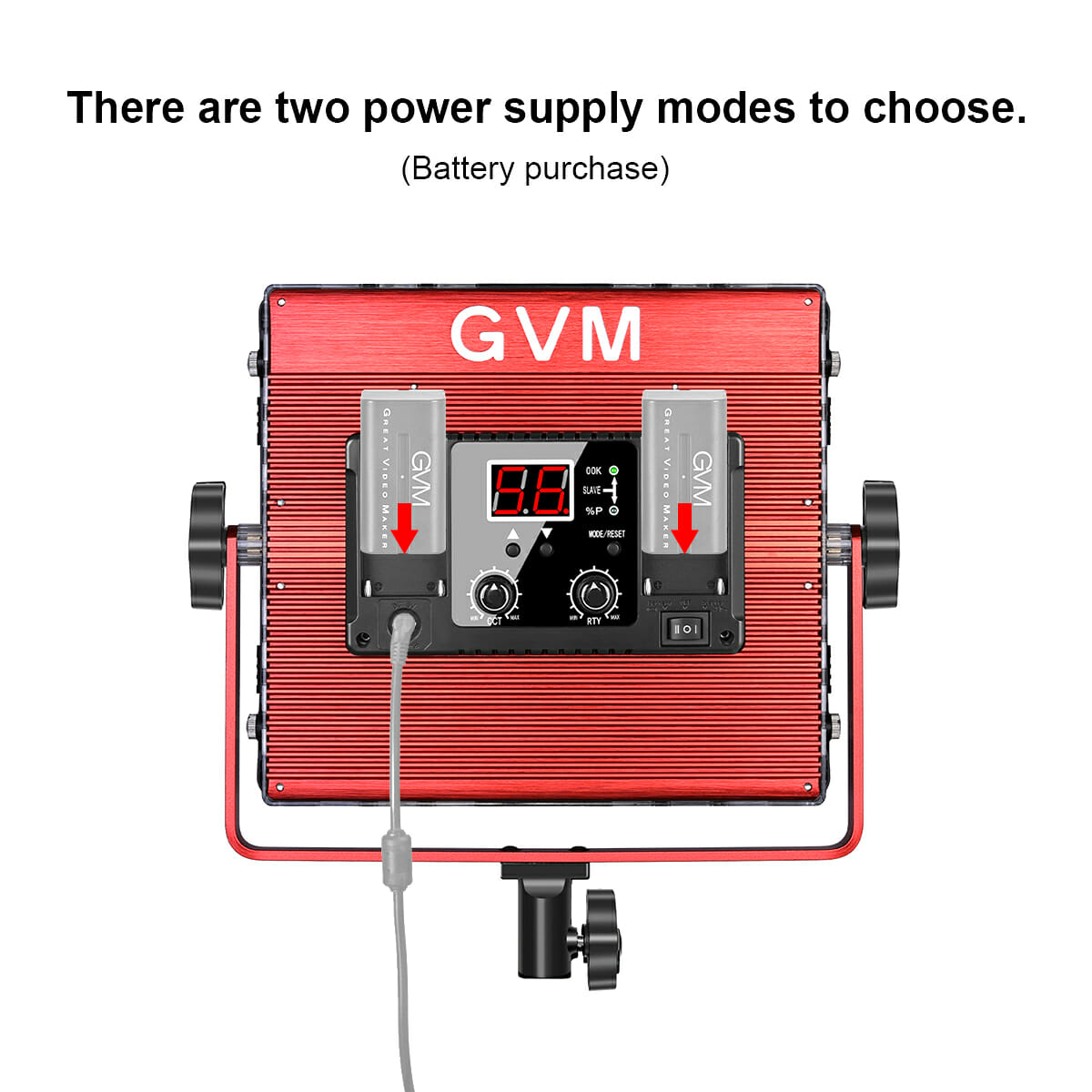 832 video light Equipped with AC power Adapter for indoor video recording, It can also be used by F750/ F970 Sony batteries (battery sold separately) when your outdoor use.
LED lamp beads: 832
CRI : 97 + TLCI: 97+
Power : 50W Voltage : DC15V/4A
Battery output: 7.4V-4400mAh*2 ( to be purchased separately)
Input voltage : 100-240V
Color temperature: 3200K ~ 5600K
Lumens : 19250lux / 0.5m, 5720lux / 1m
GVM MB832-2L Bi-color LED Panel Light
2*Lighting
2*Bulletproof door set
2*Power adapter
2*Power cord
2*TRIPOD