Description
The 11 x 11″ Softbox for 480LS/560AS/800DRGB Series LED Lights from GVM attaches to the front of the fixture without a speed ring and softens the quality of the bright LEDs. The softbox has a silver interior to maximize output as well as a removable front diffuser. An optional fabric grid is available separately.
Soft and Quality of Light
The softbox reduces the contrast of the bright LEDs, opens shadows, and creates a soft quality of light.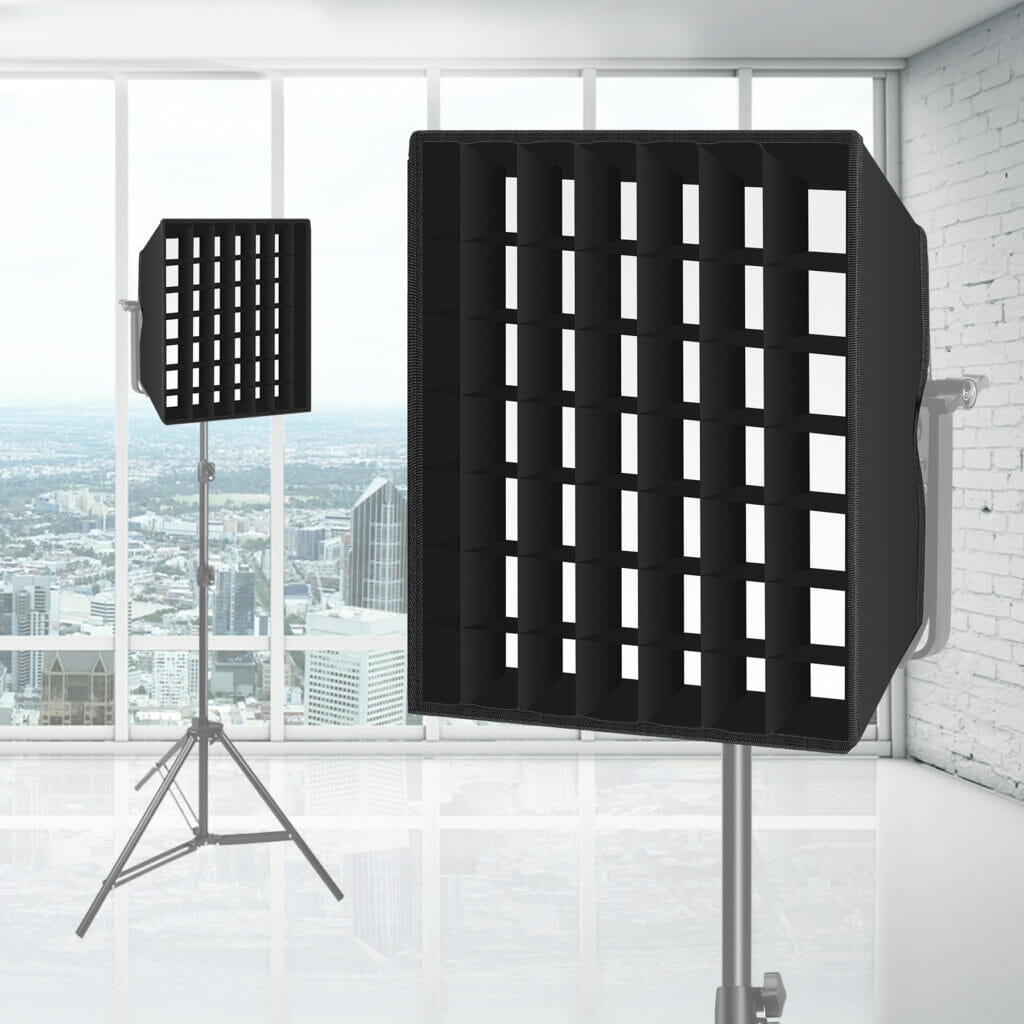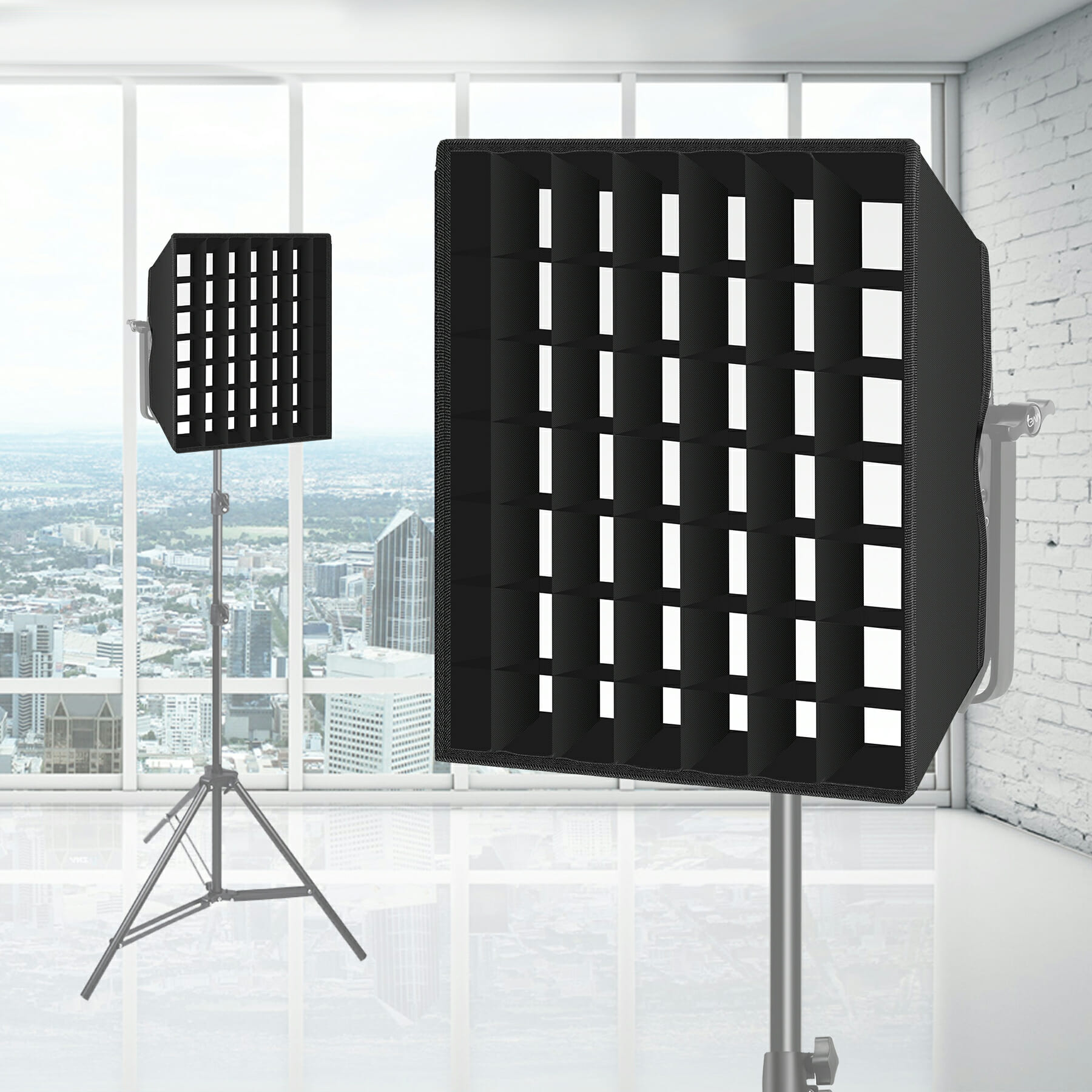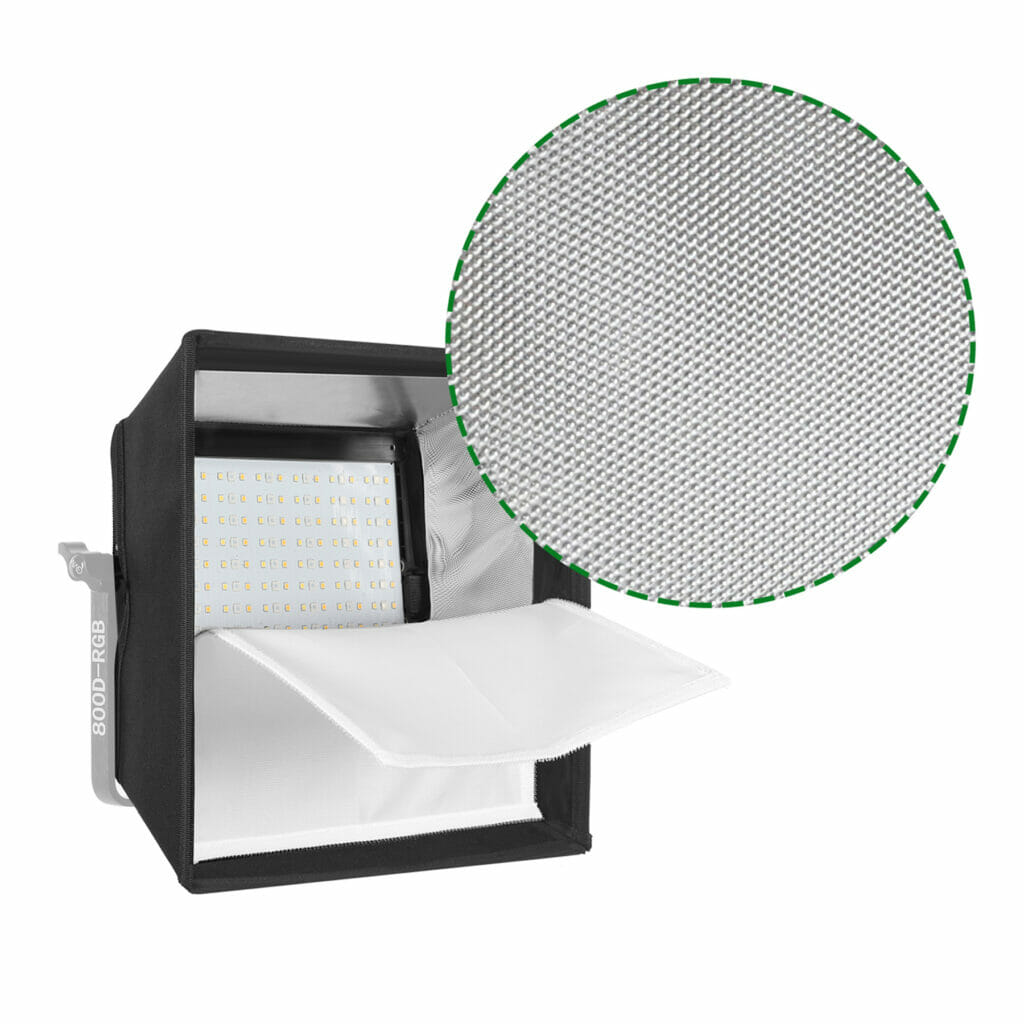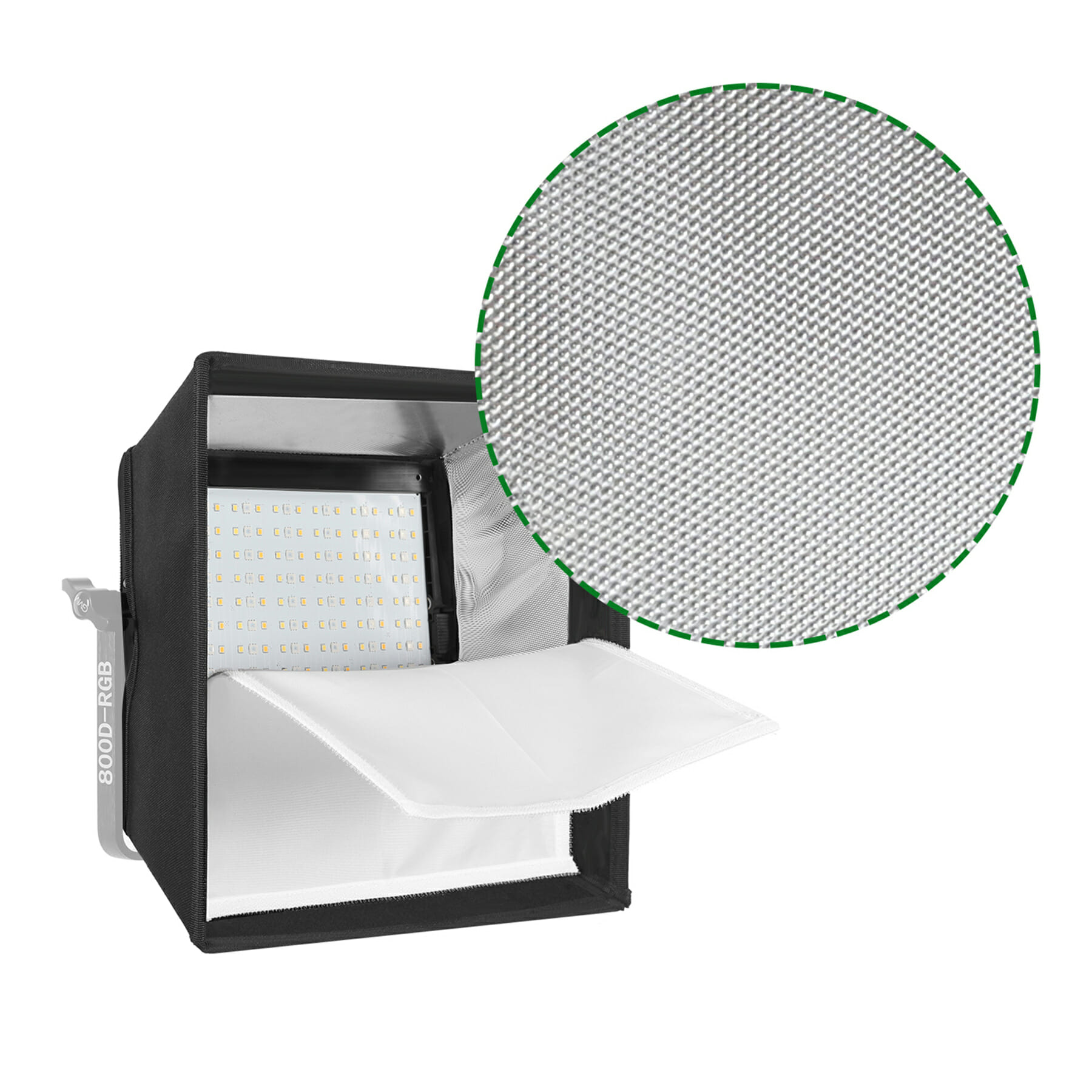 Integrated Rods and Fast Mounting
The softbox has integrated rods, attaches, and detaches quickly.
A quick-mounting optional grid is available to narrow beam spread and enable selective lighting.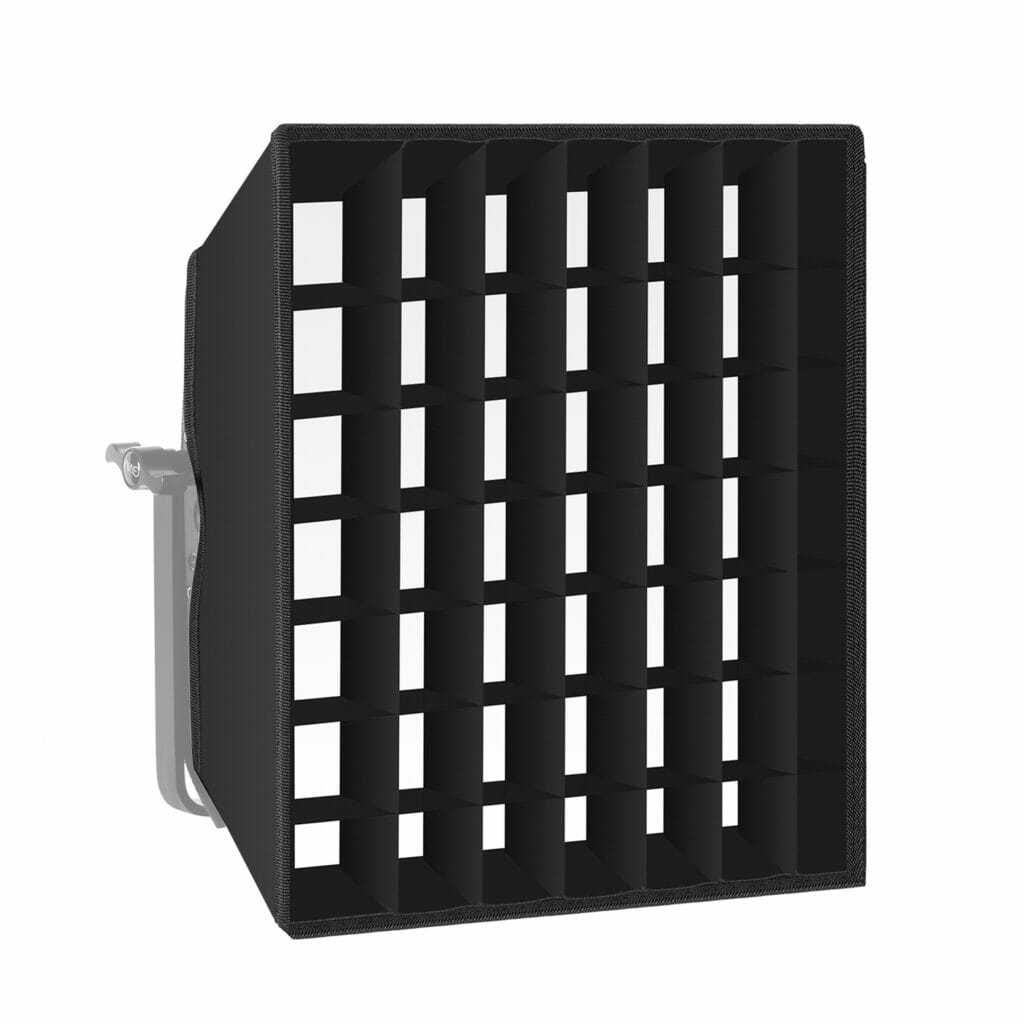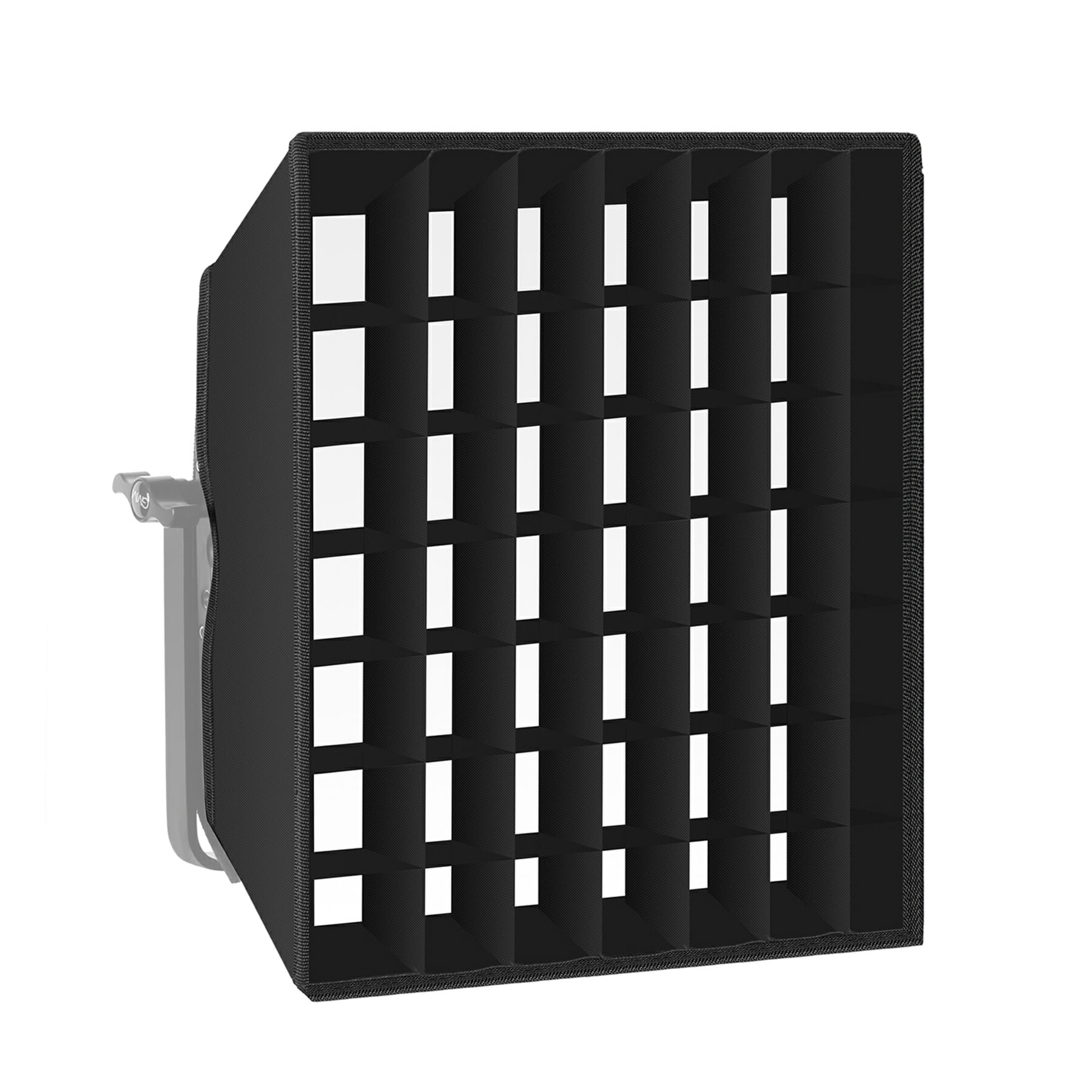 Soft and Quality of Light
Integrated Rods and Fast Mounting
Optional Grid
GVM Softbox for 480LS/560AS/800DRGB Series LED Lights (11 x 11″)
1 x GVM 11×11″ Softbox Case
1 x Front Diffuser Cloth
1 x Fabric Grid