Description
The GVM NEW 80W Spotlight is an ideal choice for photography, interviews, and live streams that require light colors with optimal precision, accuracy, and flicker-free output. The GVM-NEW 80W is made of high brightness COB LED beads which with high color rendering performance of over 97 CRI value and high brightness to help you restore true colors.
It features a step-less rear dimming dial for adjusting the light output from 0 to 99%. Those lights come with infinitely variable control of brightness and also comes with a special light angle control function. The stable system, easy power supply, and a 180°rotating U-bracket improve your light setting experience.
Built with aluminum alloy, the light also has an intelligent cooling fan, equipped the industry Bowens mount for different lampshades or softbox, etc. U-bracket supports 180°rotation to meet your different lighting angles.
The GVM NEW 80W SpotLight can be powered by the V-Mount Battery Plate, which is an adapter made of PVC plastic and aluminum alloy, designed as a power system to work with two 14.8V V-Mount batteries to provide total DC30V Power as DC output.
It features a power switch and a 150cm long power supply cable with male 5.5*2.1 DC connector and lossless output voltage of V-Mount Battery, which will provide power to the lights like our GVM P80S-2 and other DC30V input devices, allowing you to run for longer with less battery change. Moreover, it is portable and convenient as an outdoor lighting power supply system, which can solve your urgent need for power.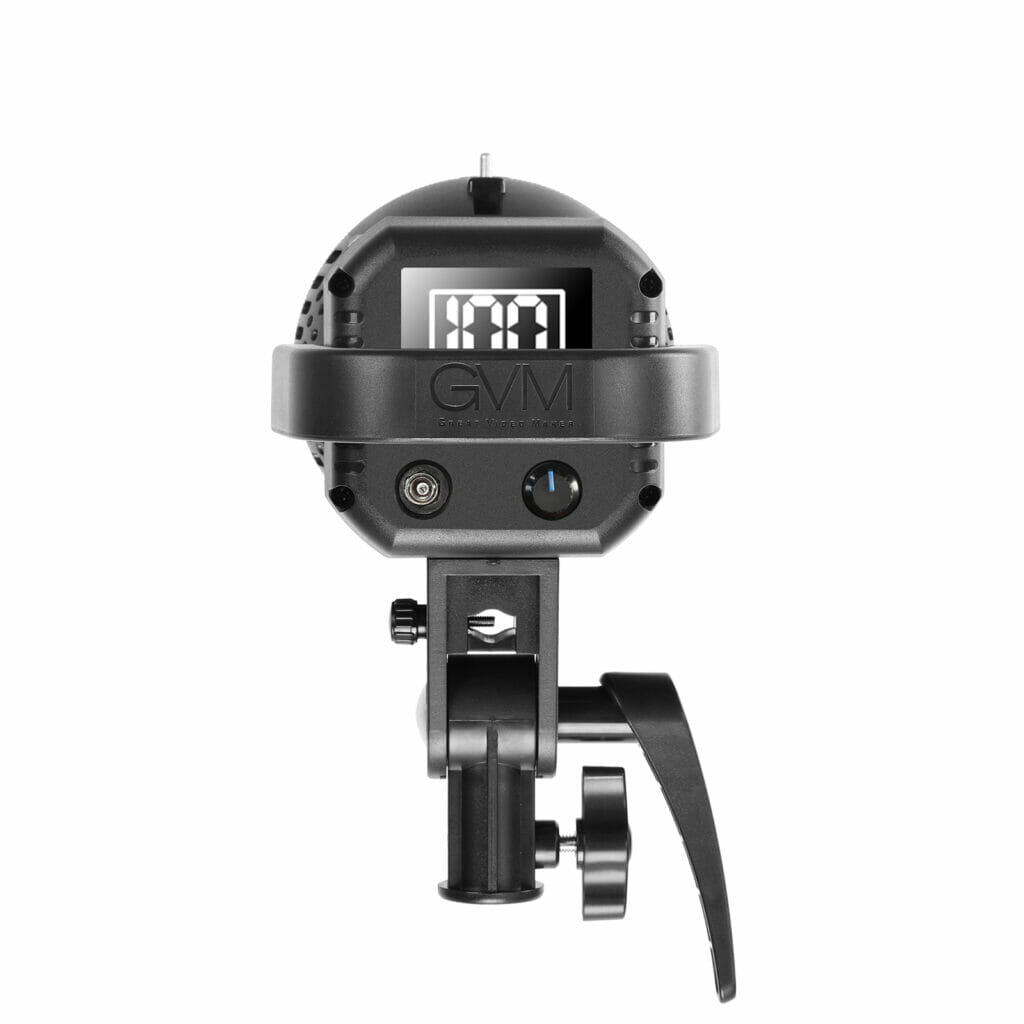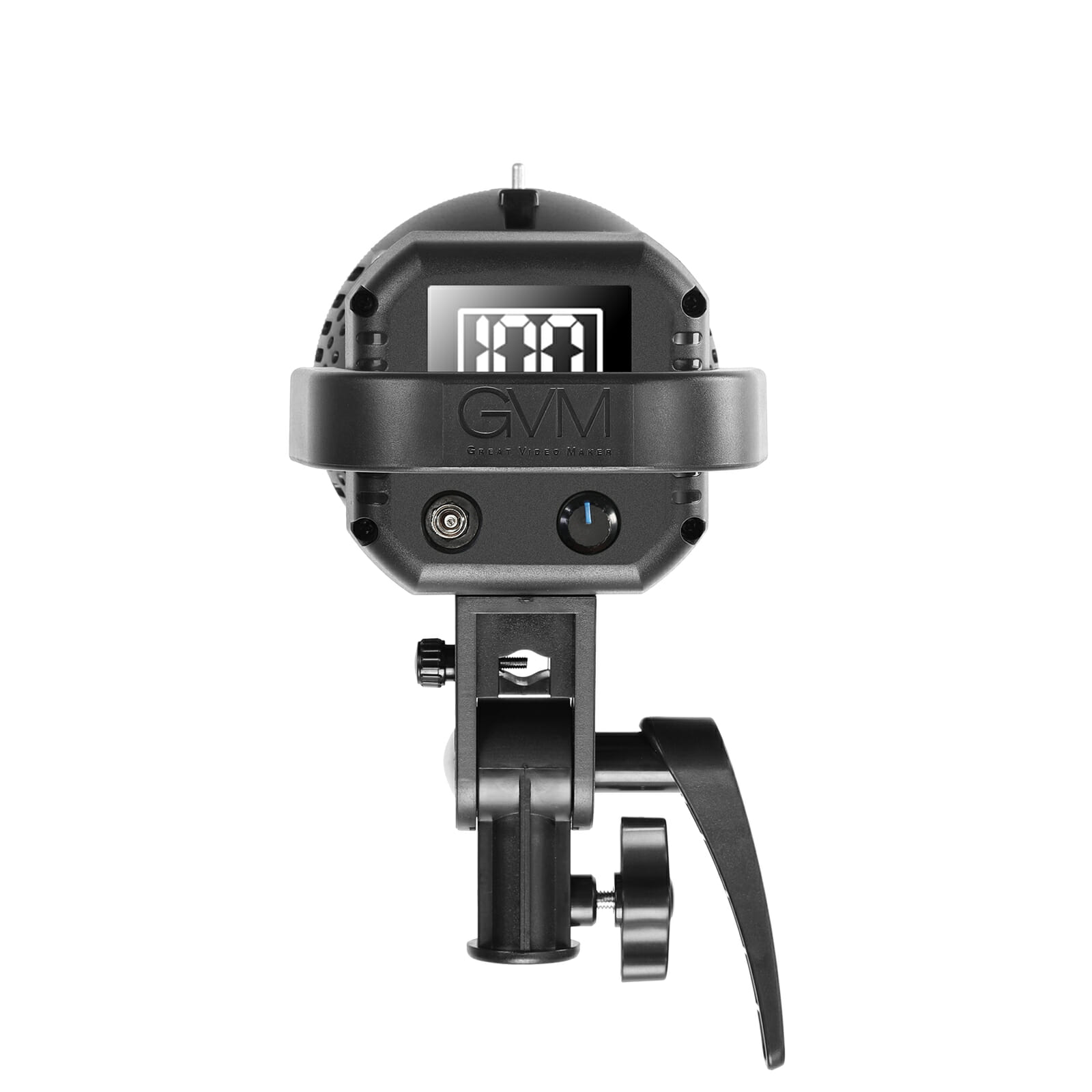 High Power 80W LED Video Light
Powerful 80W COB LED beads to create stable and efficient continuous output light resources. Make your photos or video shot brighter than your expectation and no flash.
The GVM 80W Octagon Softbox Lighting Kit is setting-easy for a few minutes. It is ideal for use in studios, not only in portrait shooting, fashion photoshoots, children's photoshoots, still, live shots but also perfect for video and so on. The light is compact(8.6×4.7×7.8 inches) and lightweight(1.9lbs), 79inch tripod Stand, 22 inches Softbox.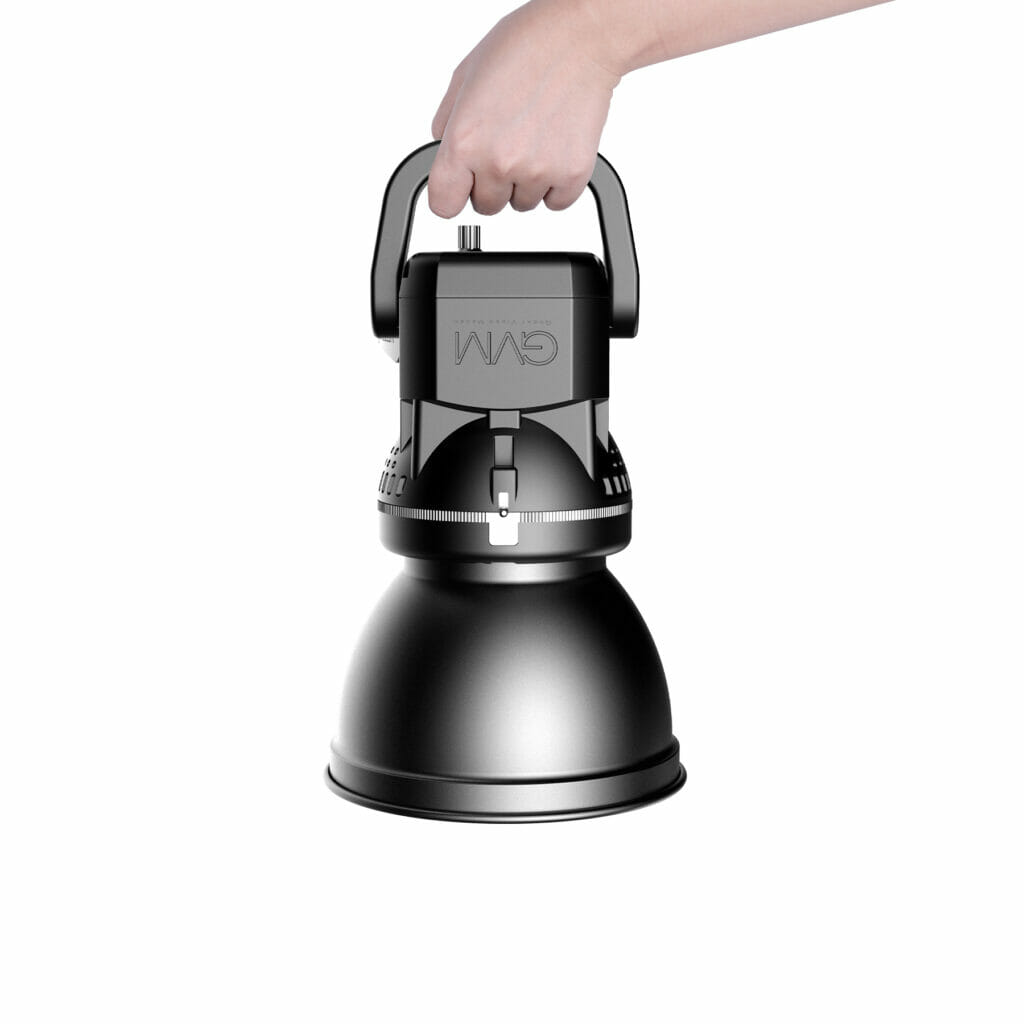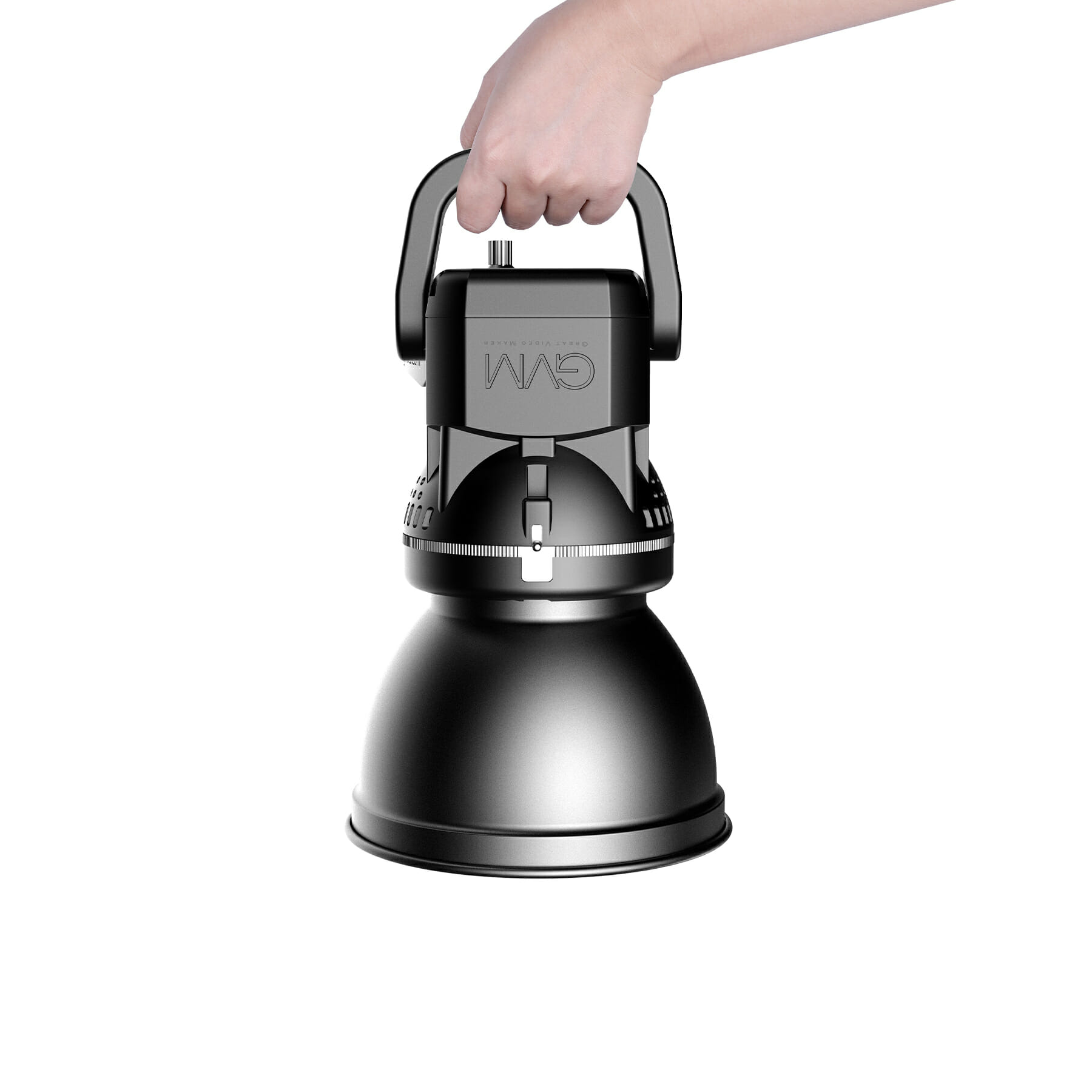 GVM-Y60D256 photography light from GVM is specially designed for senior photography enthusiasts. It is suitable for live/outdoor/studio photography, and also for YouTube video shooting.
Step-less adjustable dual color temperature feature, color range 3200K ~ 5600k, CRI & TLCI 97+, Using LED bulbs, which is helpful to restore and enrich the color of objects and provide you with natural and vivid shooting effect.
APP intelligent control system, which can be controlled by your smart mobile devices.
With a digital screen display and stable system, which can support 360° rotation and effectively control the light Line. You can customize the control of the fill light so that you can easily shoot the desired results.
Host and Slave mode. If you have more than two devices(included 2 devices) you can switch one device to host mode and the others to slave mode, and then you can control the host mode device through the app, and the slave mode devices will follow what host mode device does.
WIFI reset button, you can keep pressing for 5 seconds to reset the WiFi username and password, you can easily change the username and the password when you forgot it.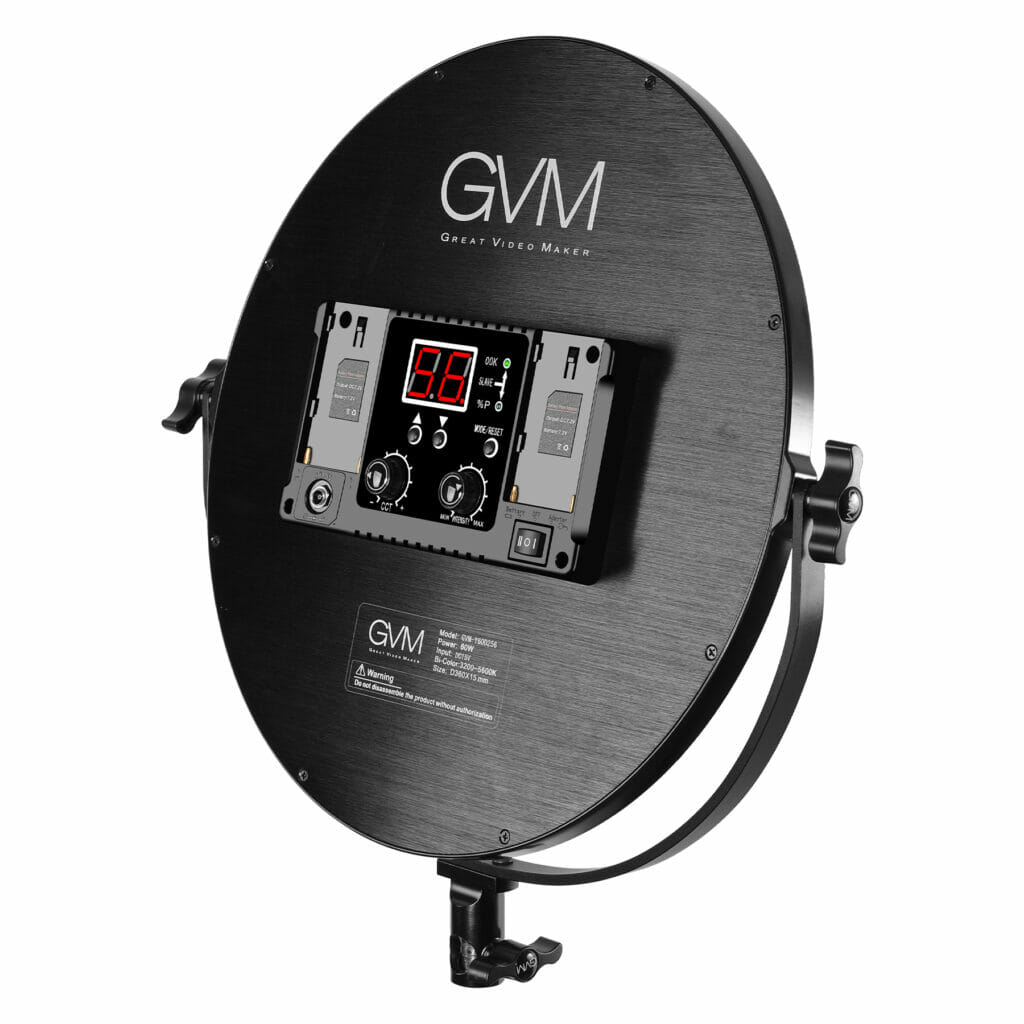 LCD Display & Application
60W video Led light equipped with an LCD display screen on the back, it will clearly show the color temperature, brightness, control modes, channel values, etc. The light is perfect for gaming, studio, YouTube, live streaming, photography, wedding, and videos.
GVM-P80S LED Video Light
1 x GVM-P80S High Power Video Light
1 x Softbox
1 x Lamp-Chimney
1 x Power Adapter
1 x Power Cable
1 x Package Box
GVM Y60D256 Bi-Color LED Video Edge Light (15″)
2 x GVM-Y60D256 LED Edge Light
2x Light Stand
2 x Power Adapter & Cable
2 x Carrying Case
1 x User Manual