This video light is adopted the American Chip,and has a
life more than 70000 hours.
Provide the true and natural color for
Photography,YouTube Studio,Video Shooting,Broadcasting,etc.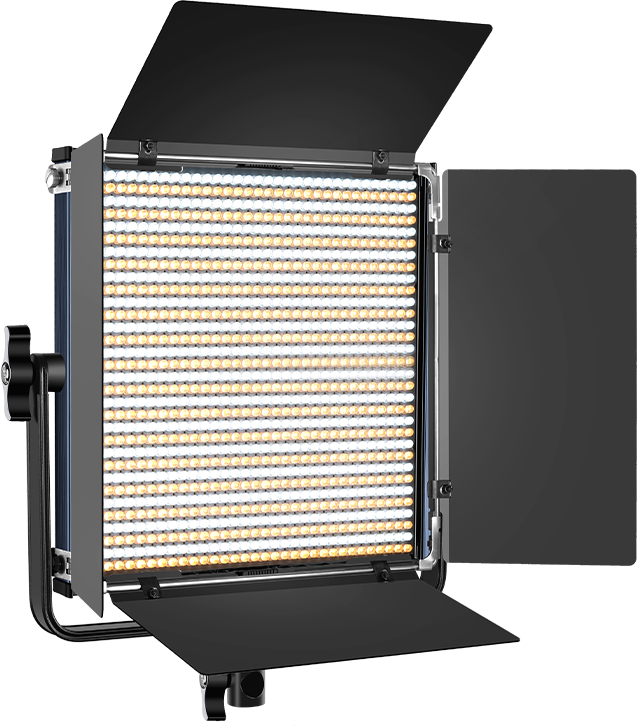 Featuring Mobile WIFI APP control function
can be controlled light by smart mobile device
Search the APP "GVM_Easily" from major APP stores or the manual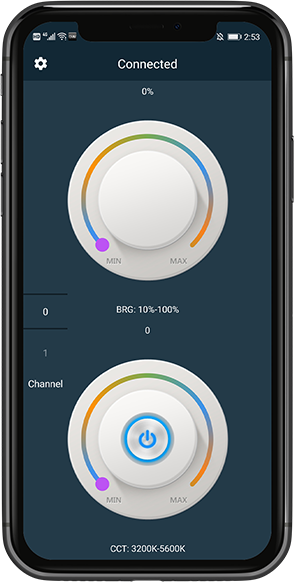 You can set the channel,adjust the color temperature/brightness parameters
through the button and knod on the panel with the clear LCD screen or by
downloading GVM APP on your smart device for easy operation.
GVM LED video light can collect and memorize four different groups of color temperature
and brightness.if you want to user the same color temperature and brightness.
you can user it to reduce your time.
The Video lighting kit can be powered with an AC adapter(Include) for indoor use or
NP-F series batteries(not Include) for outdoor use.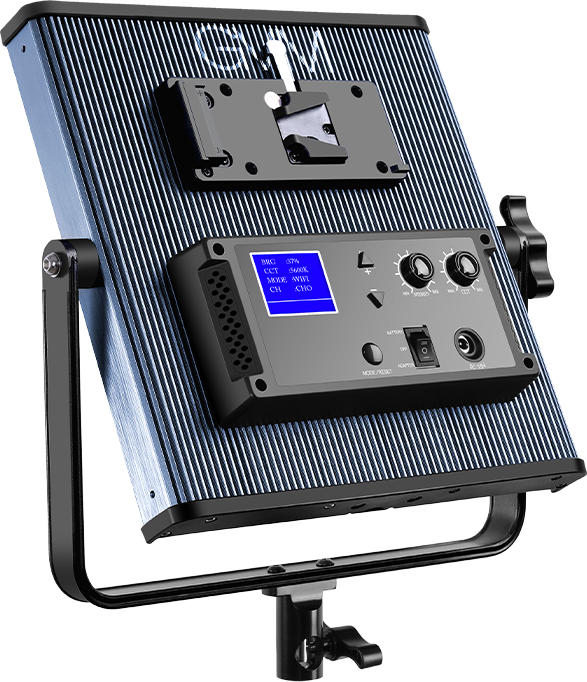 Step-less adjustable dual color temperature feature.color range 3200K~5600K
With High color rendering index LED lamp beads.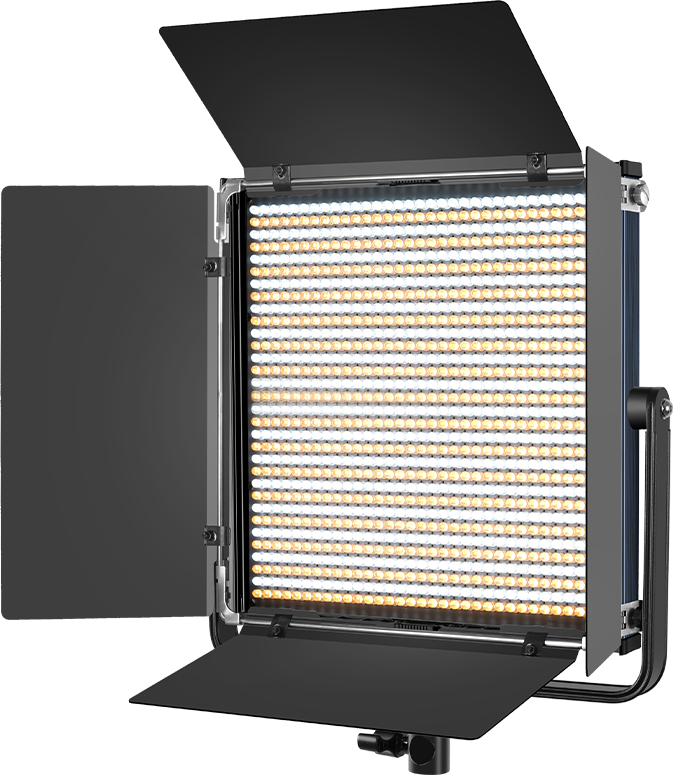 Come with two diffusers for softening light.One is inserted directly into the panel
light while the other is installed with four support screws.which makes the light softer.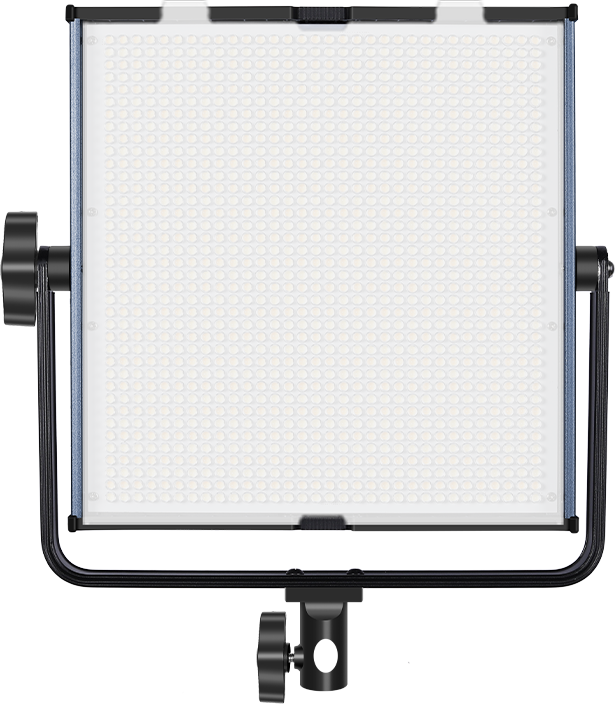 High Power 65W LED Video Light
Brightness can reach 24500lux/0.5m,
Add standard lampshade:93000lux/0.5m
Ultra-high CRI 97+ helps to restore
and enrich the color light
object providing a natural
and vivid shooting effect to you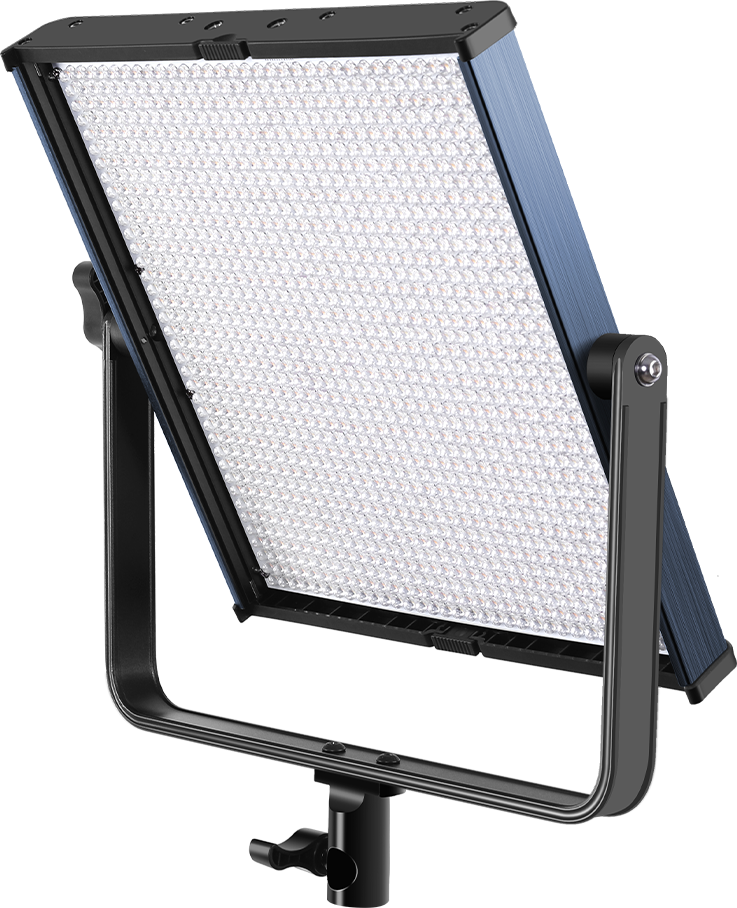 this LED Spotlight is also equipped with a buif-in fan,which can effectively help
COB lights to dissipate heat better,effectively improve heat dissipation in complex
shooting environments overheating,for better protect the COB lamp head,extend
the long life of the light.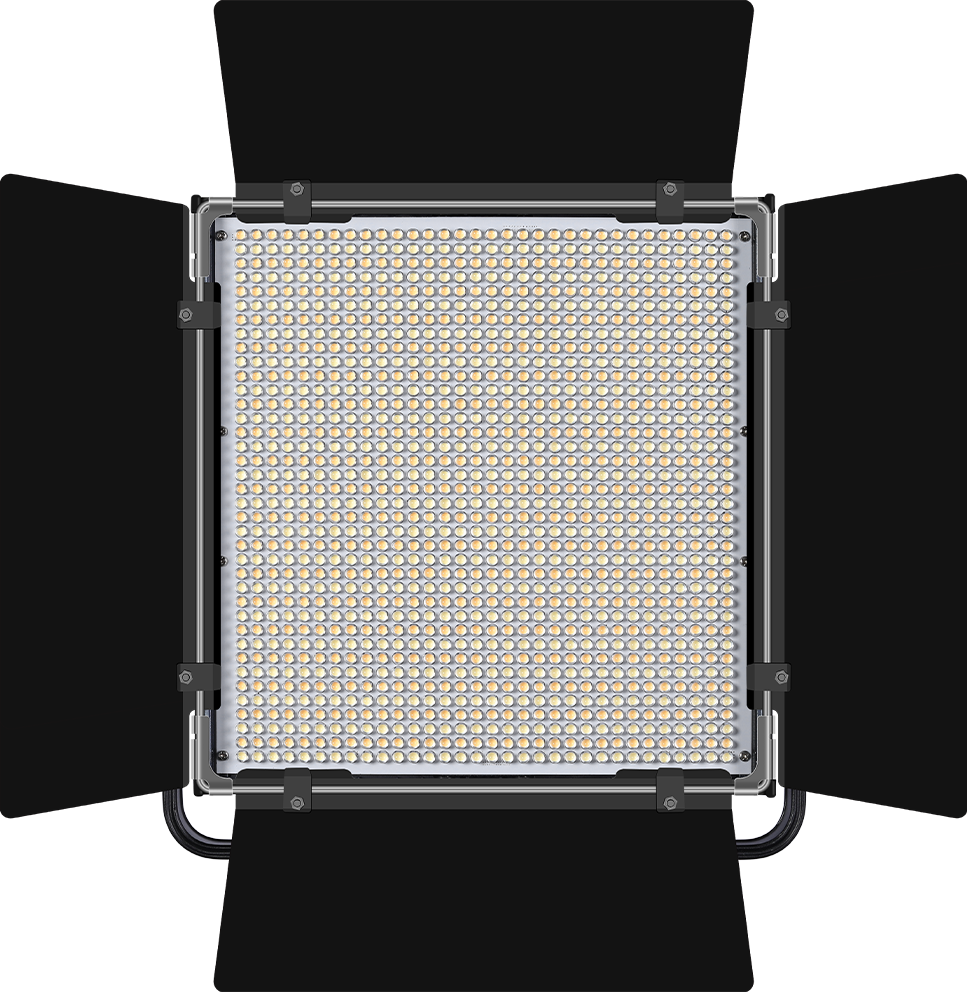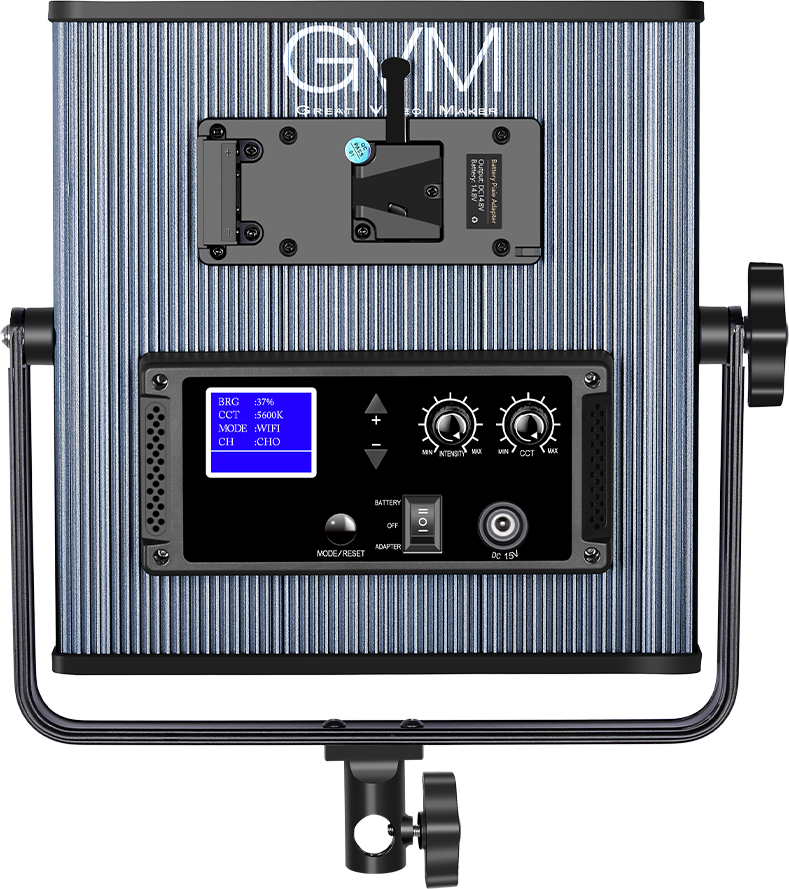 LED Panel light can use two modes to power, you can use an AC adapter and Sony F750/970 battery (not included) to supply power outdoor or indoor.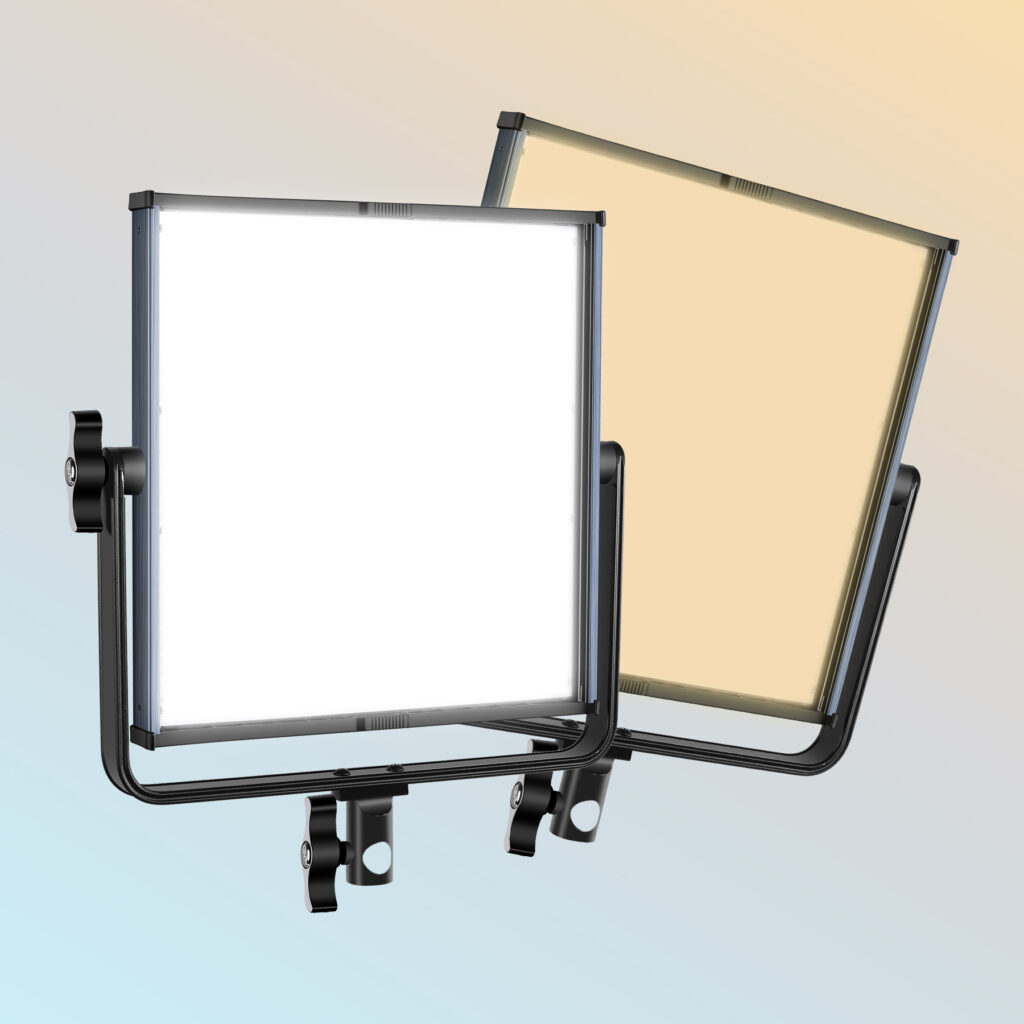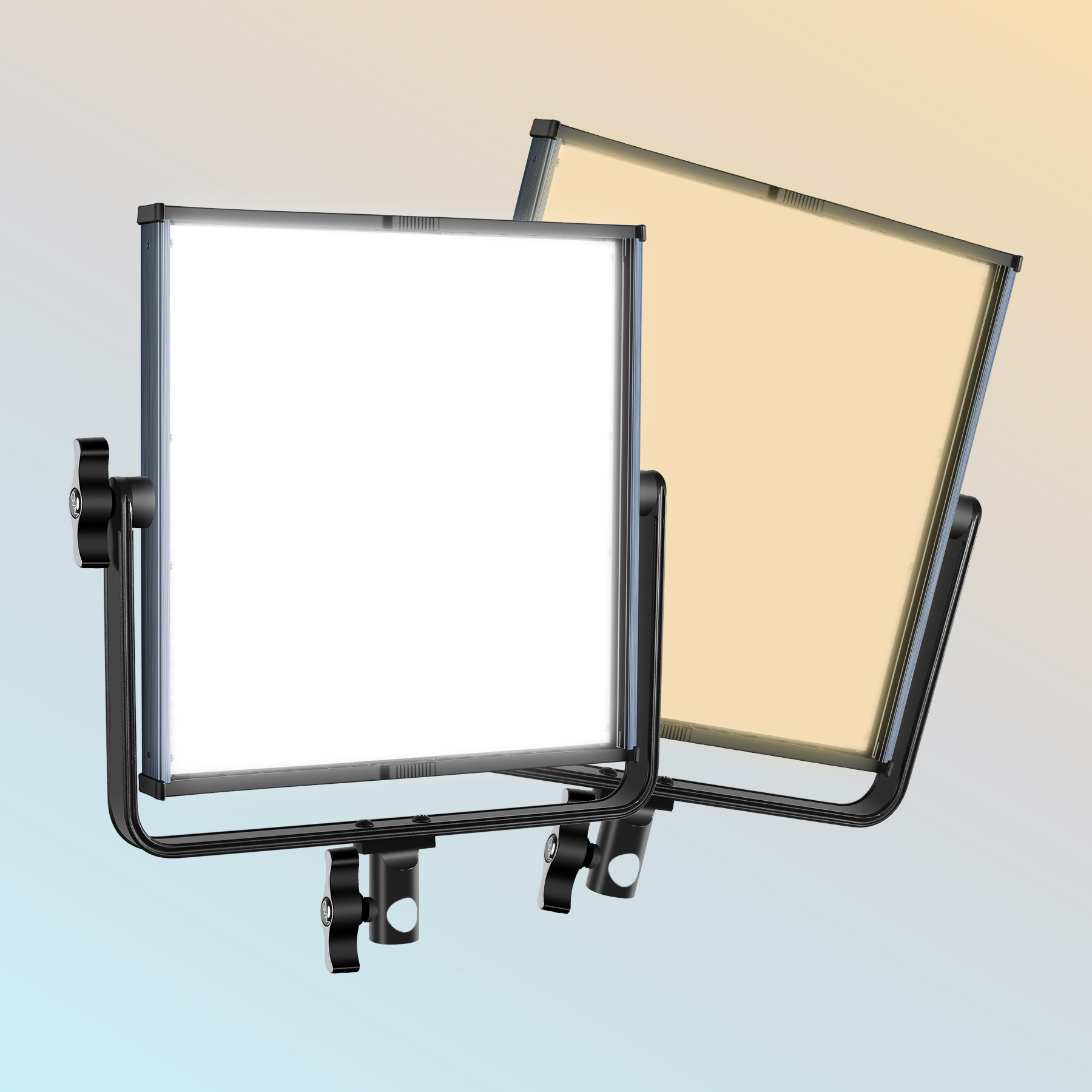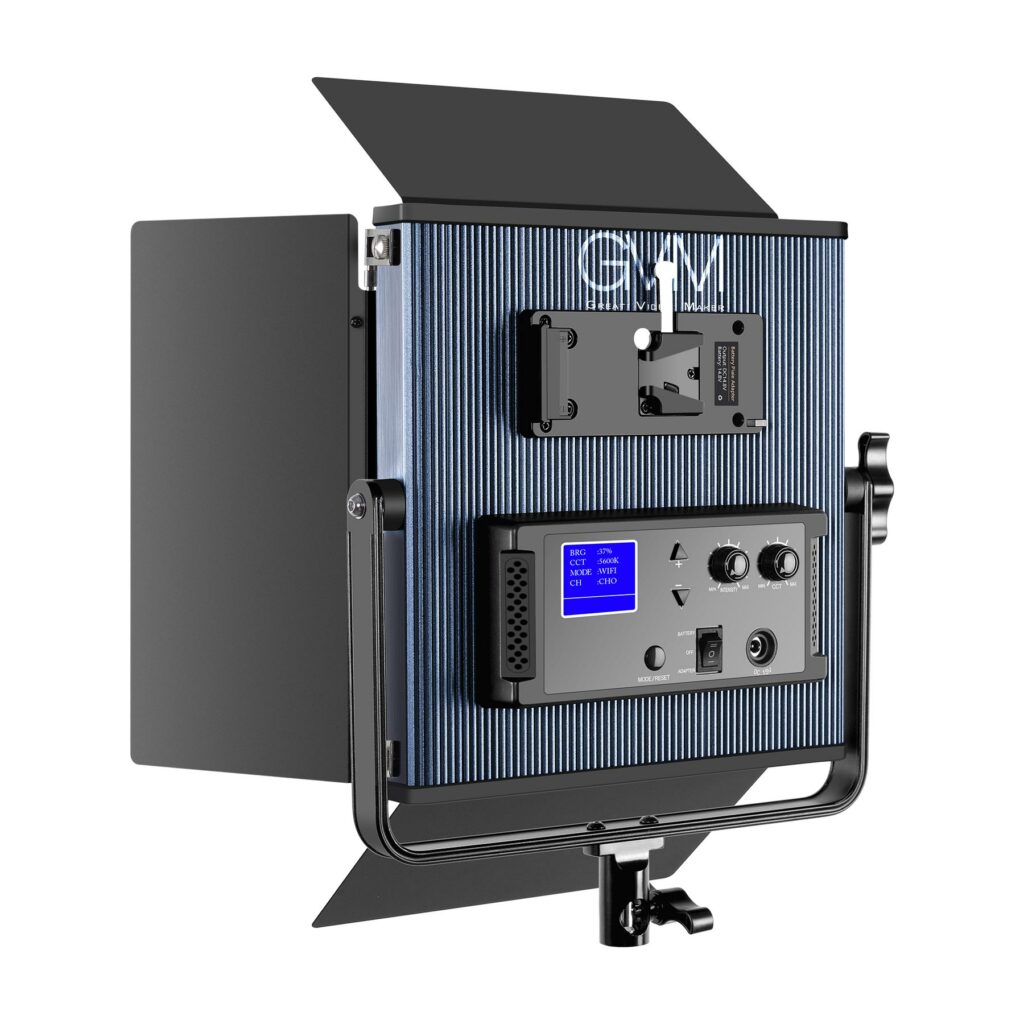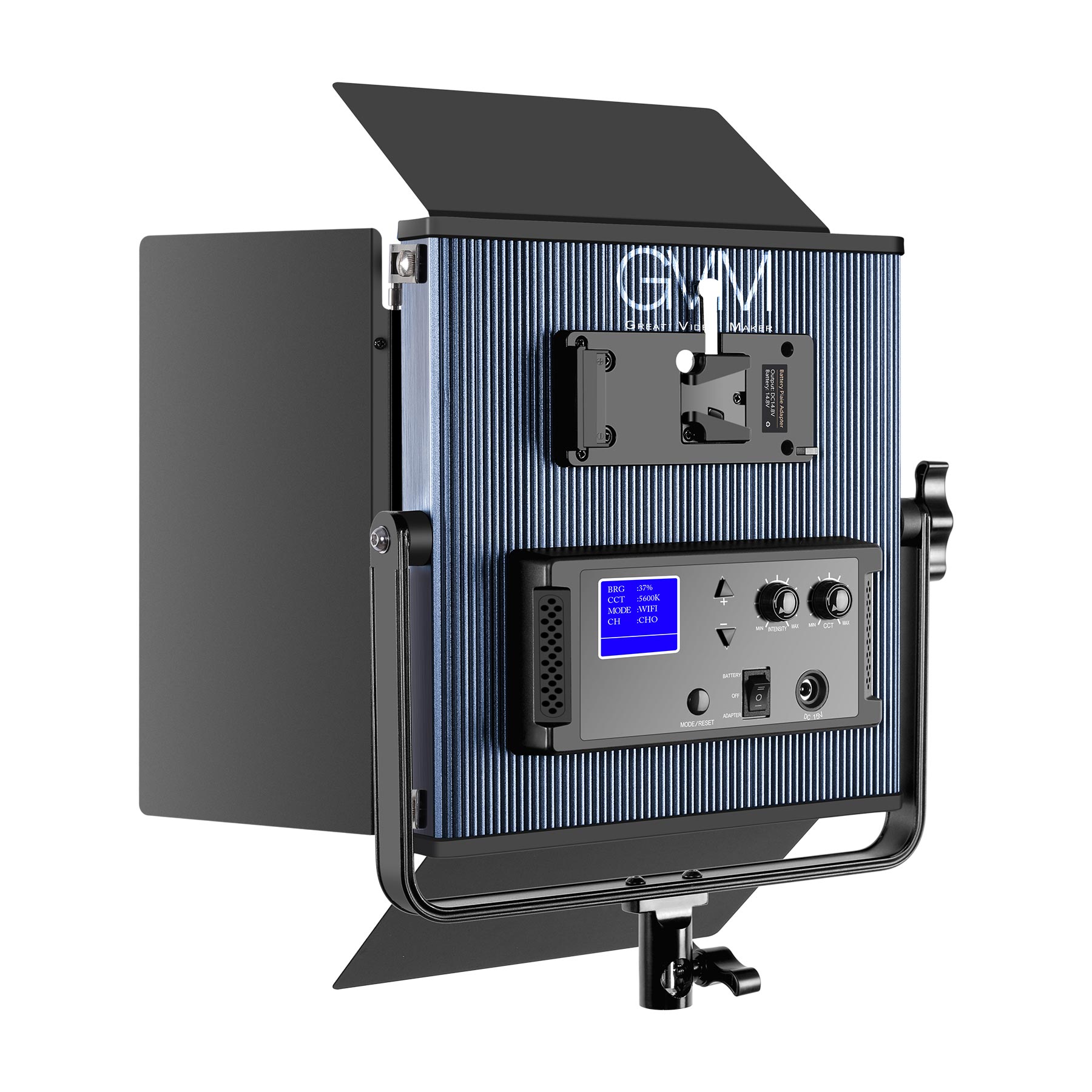 LED-1200 support master and Slave control mode
you could set one light as the master mode and other GVM lights as Slave mode, which you could easily control all lights with the master one.
APP Intelligent Control System
The video light is equipped with a Mobile App control function, download the GVM app in major app stores (such as Apple Store/ Google Play. Etc. ) Convenience to control the accurate color and temperature you need. Effective for your video shooting.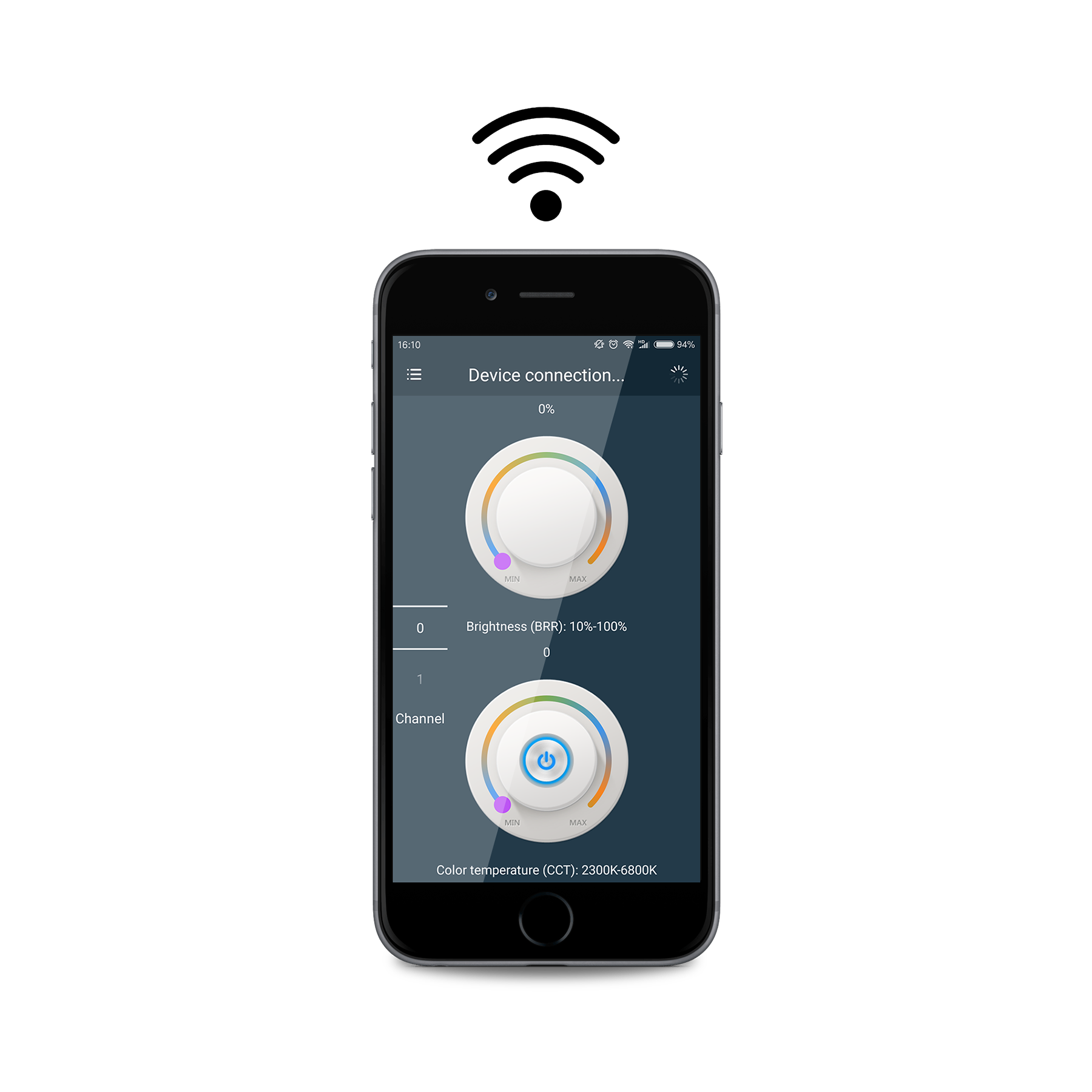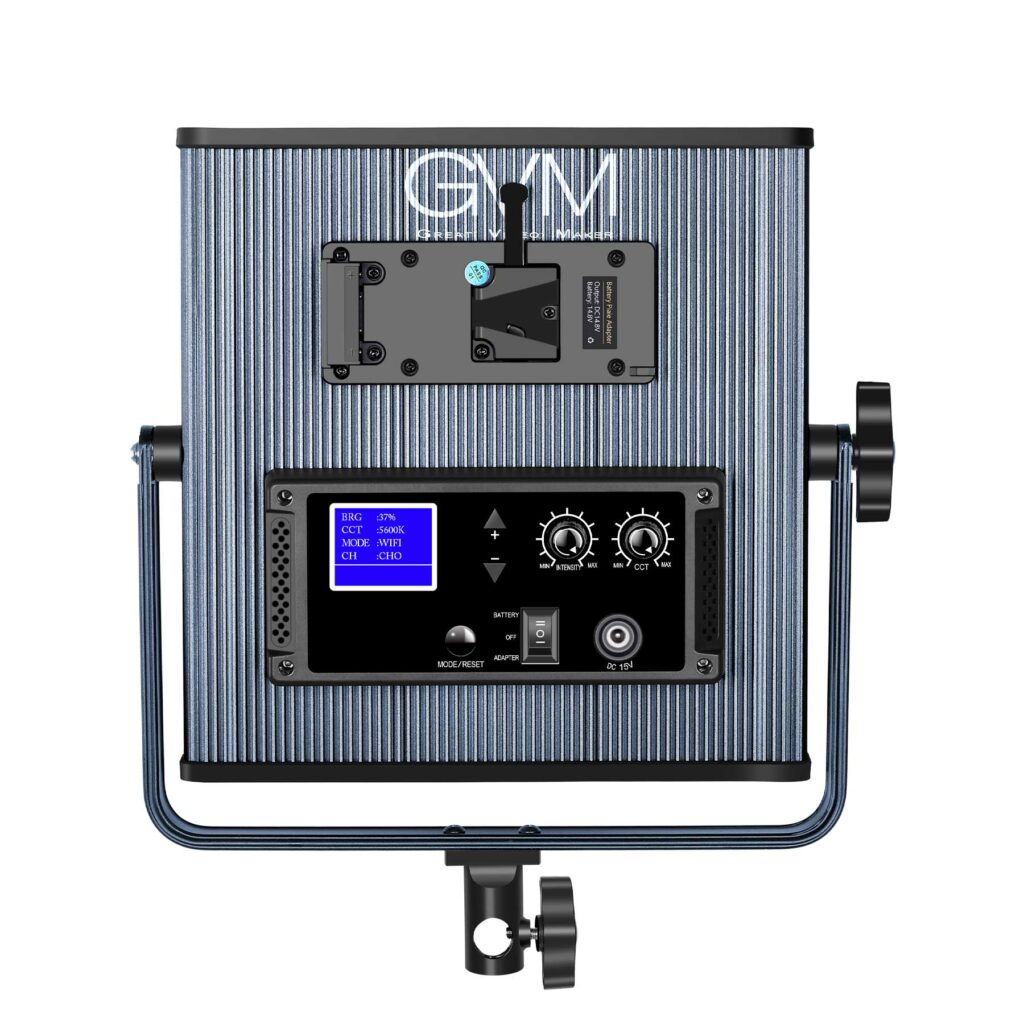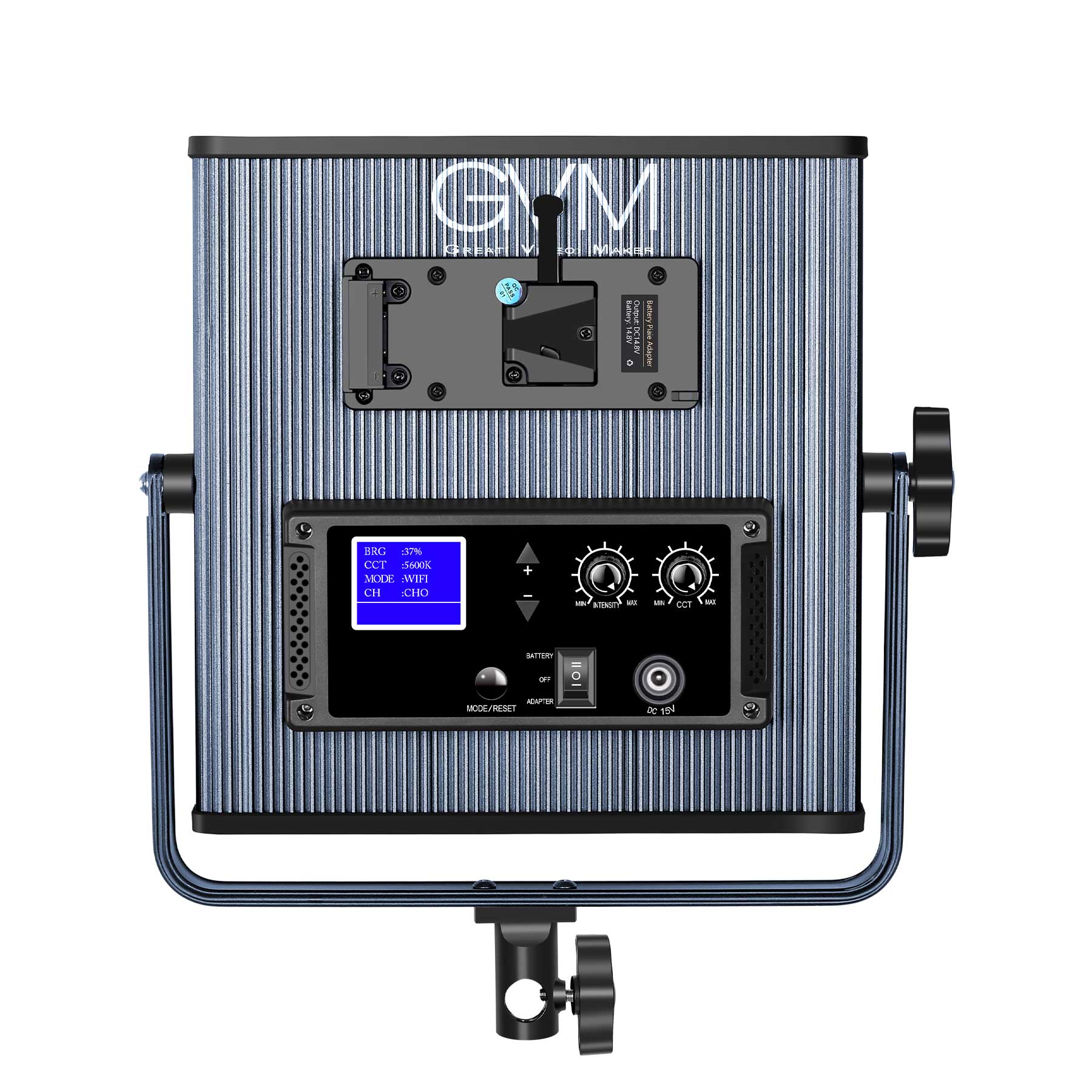 Professional Bi-Color video light panel
This video light is adopted by the American Chip and has a life of more than 100000 hours. It's designed with aerospace aluminum alloy Casing to effectively help the LED light better dissipate heat.