Best beautiful ring light for vlogging, video calls and selfies
The best ring lights have become an essential part of everyday life. Once upon a time, they were a professional tool used by photographers and videographers, but now you can find it in almost anyone's home and office.
From TikTok users and vloggers to makeup artists and Facetimers, the rise of remote work and families using video calling to stay connected means everyone is looking for the best ring lights to make themselves — and their video quality — look Up is definitely the best. Pair them with the best webcams and your home setup will look more professional in no time!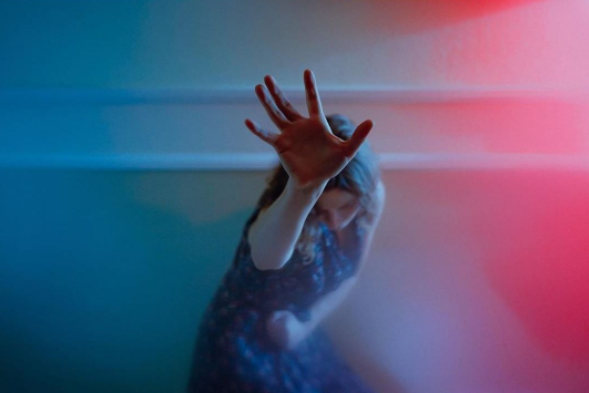 The ring light produces constant light, making it simple and easy to use. They also produce incredibly captivating lighting, with spectacular circular spotlights in the eyes, soft falloff, and light that typically wraps and sculpts the face – so they're also ideal for portraiture photography. 
Videographers love them because many of the best ring lights let you adjust the color temperature to suit different skin tones (also making them great for makeup tutorials) and lighting conditions. Whether you use them in the sun, shade, or yellowish indoor light, you can make your lighting look natural.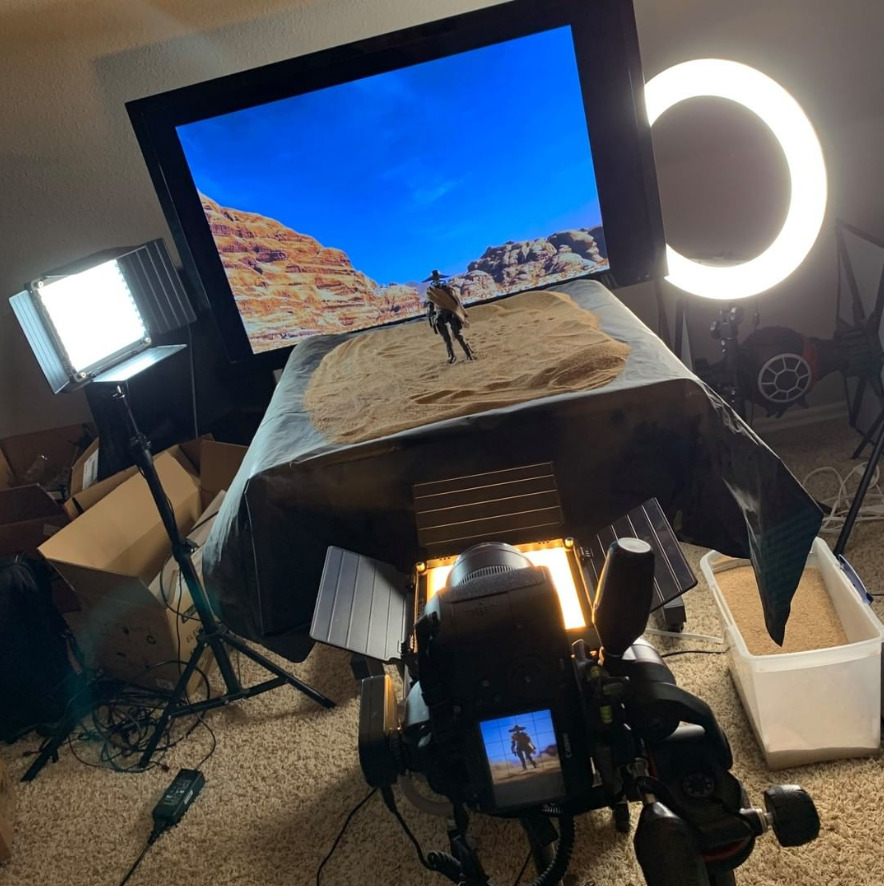 GVM HD-18S
The high power BI-Color ring light
Specification:
Color temperature: 3200-5600K
Power source: mains power
Dimensions: 18 inches
Color rendering index : ≥97
Brightness : 6600lux/0.5m, 2600lux/1m
Light angle of lamp bead: 120°
Light Adjustment Method : Stepless adjustment
Product Size(mm) : 18inches
Power: 55W
Top CRI/TLCI: Reducting the true color like sunlight in critical photography, makeup, or video shooting scenes; Bi-color 3200K to 5600K.

Hands-free: Come with Bluetooth remote control, easy to use, more convenient and make your hands-free. Perfect for taking selfies or photos.

Bluetooth compatible Wide range of wireless distance with triggering up to 10m/30ft away.

Value for money, cheaper than competitors
This ring light has 55W high power and excellent brightness,
Brightness up to 6600lux/0.5m, 2600lux/1m
Ultra-high color rendering index of 97+ helps restore and enrich color light, giving you natural-looking objects and vivid shots
And adjust the color temperature 3200K-5600K via knob without using color
filters, brightness range 10%~100%. The Step-less adjustment can Change
the cold light to warm light quickly and smoothly, LCD Screen which helps you to
operate easily and work more effectively.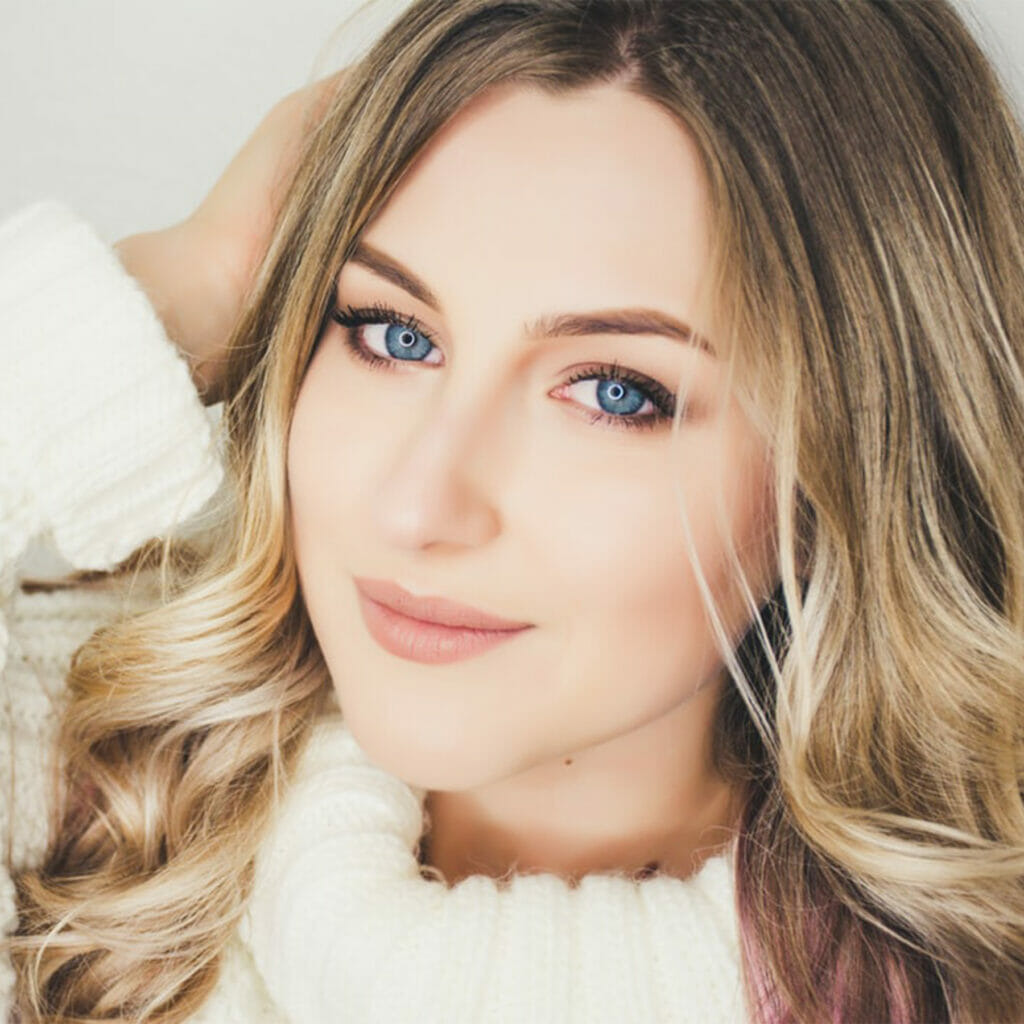 GVM-600S
异形可拆卸环形灯
规格:
色温:3200K-5600K
电源:市电
尺寸:800*720*156
产品重量:1.4KG
亮度:5000lux/0.5m、1950lux/1m 显
色指数:≥97
功率: 90W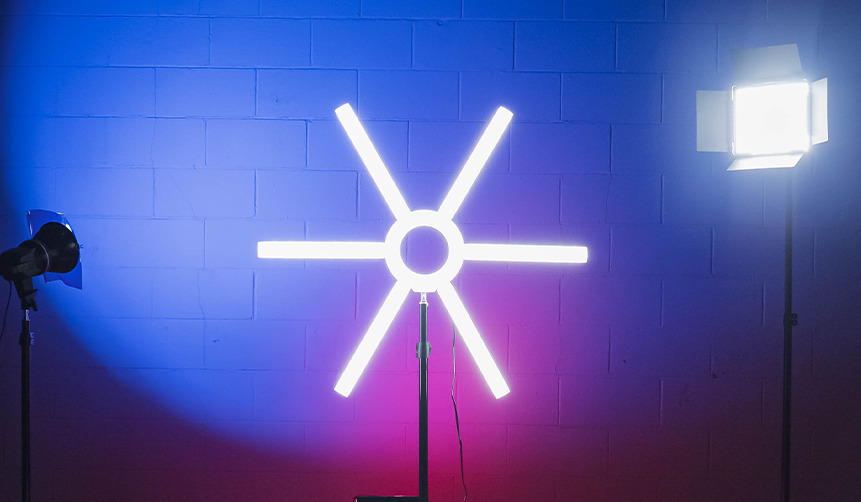 Versatile Video Light
Detachable Light Bar
90W High Power
GVM-600S is equipped with 480 SMD lamp beads, 90W high power, 2 times brighter than ordinary ring lights. CRI/TLCI >97+ with clean light – no pulsation at all at normal shooting speeds. It provides very accurate color quality and high lumens, it also comes with six detachable light bars that can be added to really significantly increase light cast and light range, you can also set the shape of the fill lights, change them according to your needs direction and shape to achieve multi-directional fill light, and even change the color. You can illuminate your subject from both sides at the same time, and you can also use light bars and reflectors together to get fill light of varying intensities from all angles. Compared with ordinary ring light, it can provide more light for your photography, live broadcast, Youtube live broadcast, beauty makeup and selfie.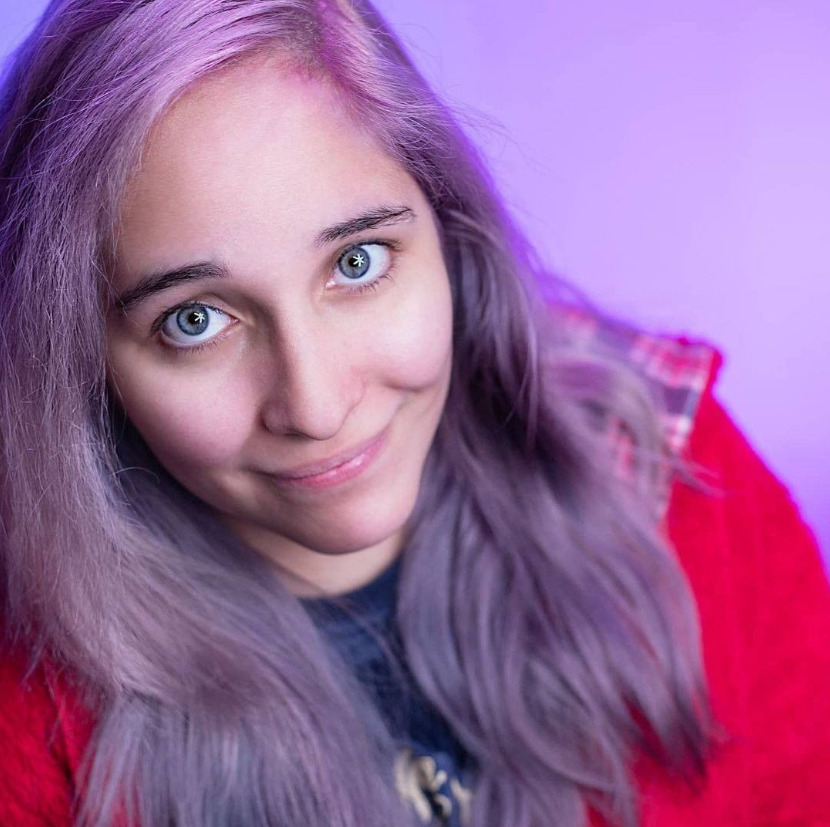 GVM-Ring18
Best RGB ring light for YouTube – big, bright and bi-color
Specification:
Color temperature: 3200-5600K
Power source: mains power
Dimensions: 18 inches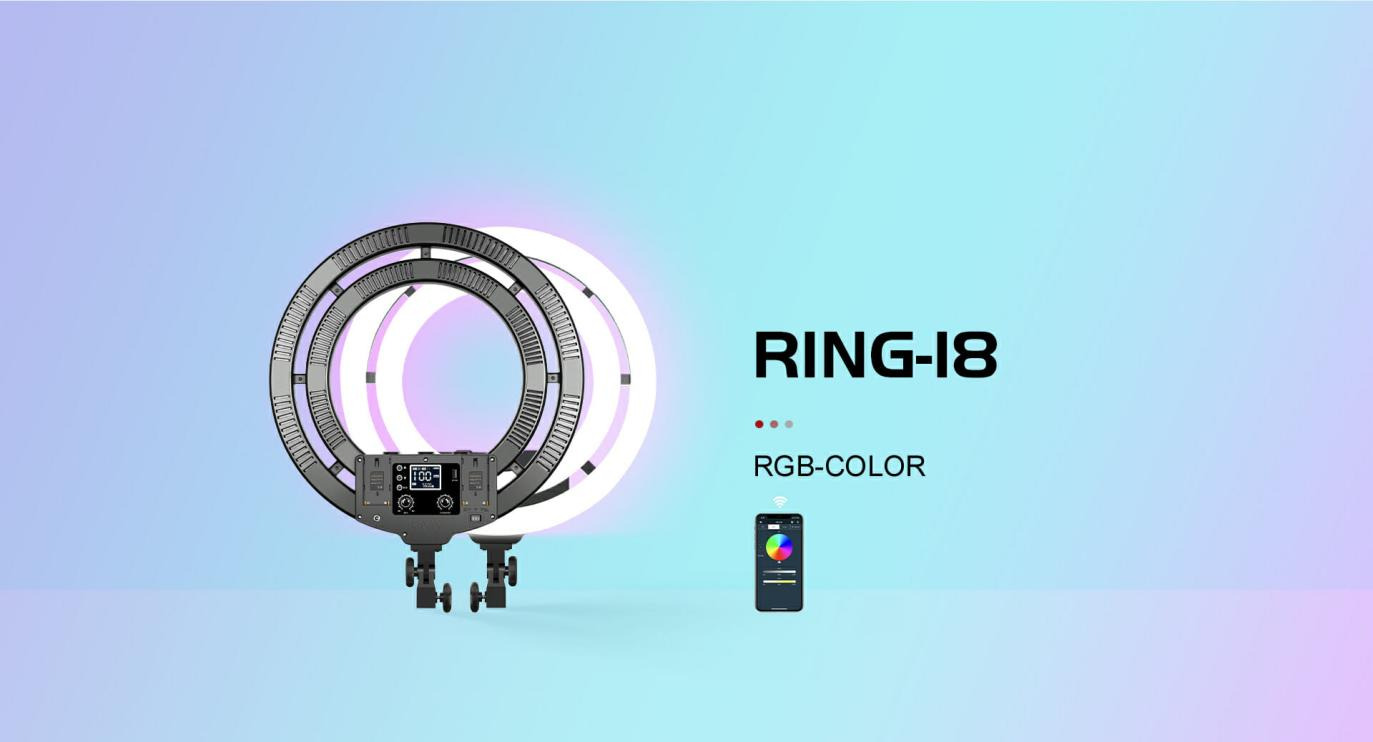 RGB Selfie Ring Light Kit
Sturdy & Adjustable Stand
With 3 Lighting Modes
HIGH-QUALITY LED BULBS & CRI 97
WIDE APPLICABILITY
The GVM-Ring18 is an 18″ ring light that emits 50W from 528 LEDs, it's big enough and bright enough to serve as the main light for a luxurious portrait with a unique "ring light look", producing soft lighting and circular Shaped spotlight, perfect for shooting portraits or shooting video. It can adjust color temperature (3200K–5600K) and brightness level (0–100%) in CCT mode, and find your favorite color in RGB lighting mode. There's also a scene mode that includes 8 special scene effects for even more interesting lighting setups.