Lighting is one of the most important elements in the creation of film and television, which can bring unforgettable visual experience to the work. The GVM brand has always been committed to driving innovation and progress in lighting technology. In this ever-changing era of digital media, the emergence of the GVM-YU150R Studio Video Light has brought new creative possibilities for film and television producers. This article will introduce the features and advantages of GVM-YU150R Studio Video Light in depth, and explore its wide application in film and television creation, so as to help photographers and film producers to create more artistic and innovative works.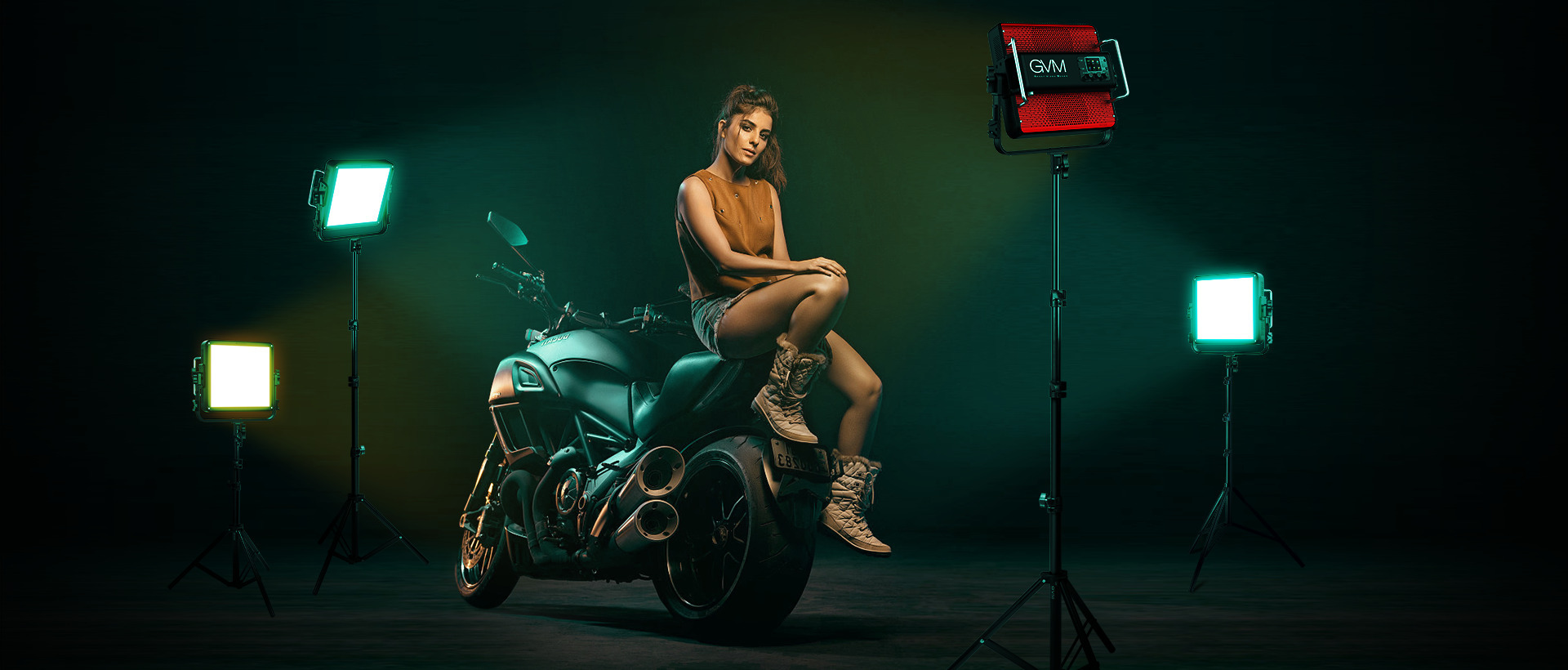 GVM-YU150R belongs to the series of products of Video Lights Panel, which shows excellent performance in the field of lighting. The following are its main features and advantages:
1, high brightness and uniform lighting: GVM-YU150R uses advanced LED light source technology to provide high brightness lighting effect, which can evenly illuminate the subject to ensure excellent film and television effects.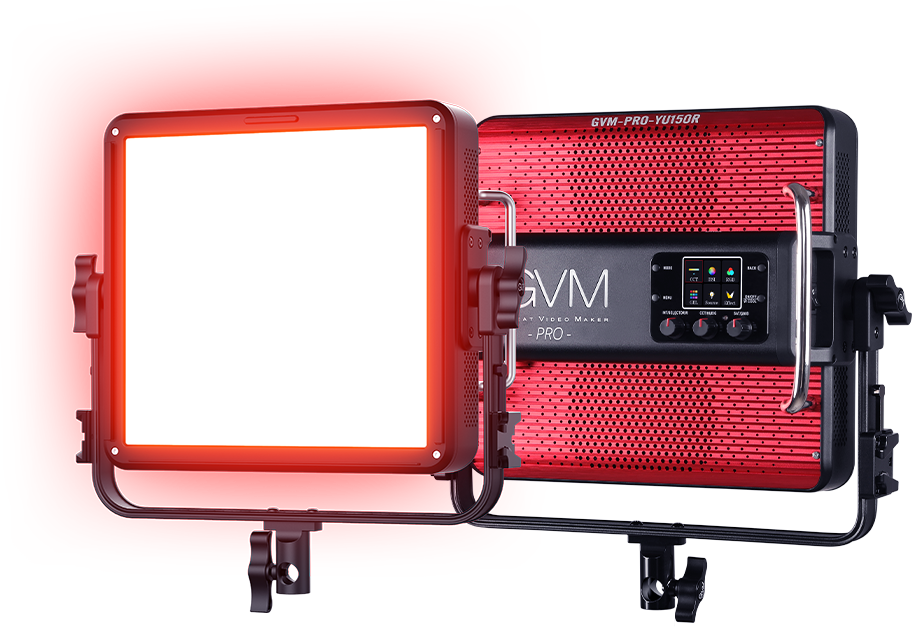 2, accurate color restoration: the lamp has a high color rendering index (CRI) and television photography measurement index (TLCI), which can accurately restore the true color of the subject, bringing more delicate and realistic effects to the film and television works.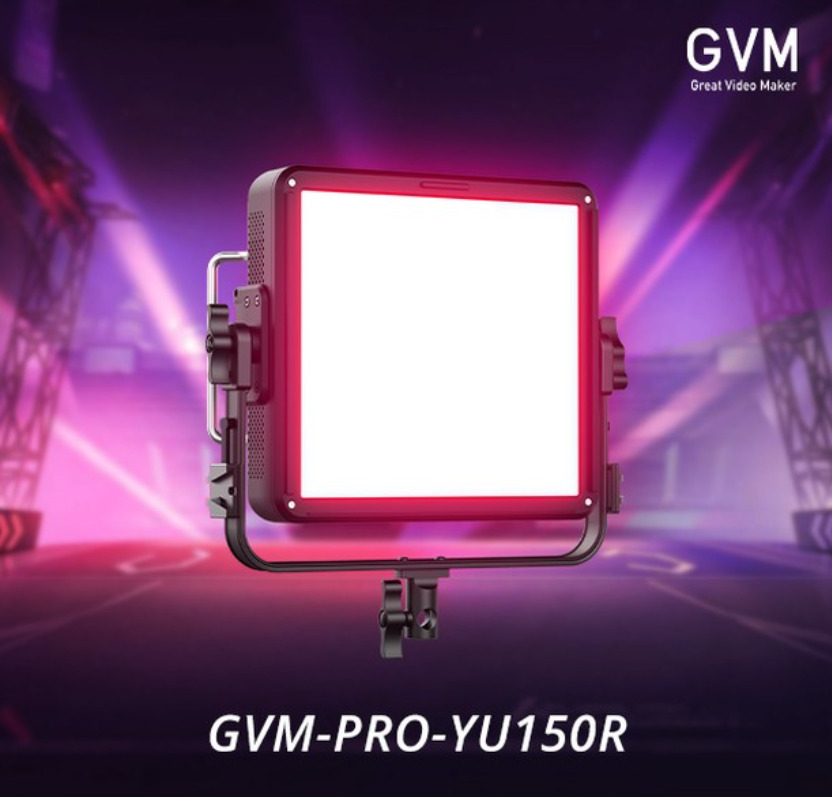 3, color temperature can be adjusted to special effects: GVM-YU150R supports color temperature adjustment from 2700K to 5600K to meet different scenes and creation needs. In addition, it also has a variety of special effects built in, such as lightning, candles, alarms, etc., to provide more creative expression for film and television creators.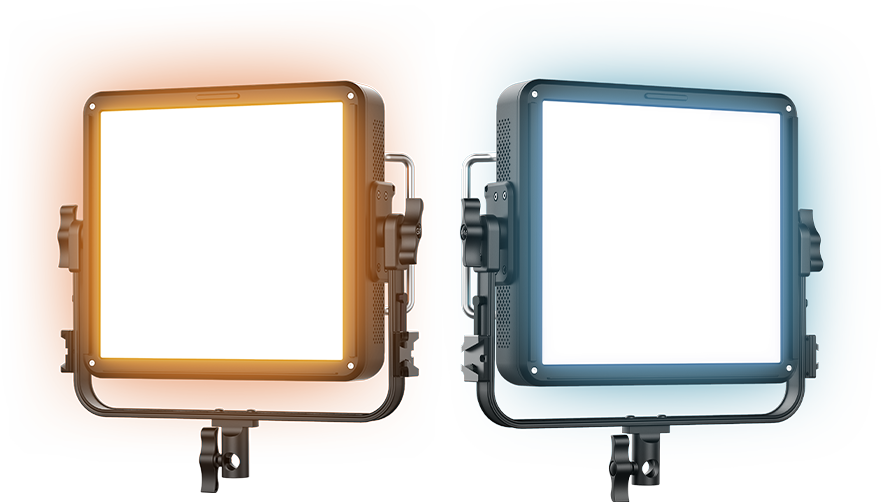 As a Studio Video Light, GVM-YU150R has excellent versatility and is suitable for various film and television production scenes. The following are its main features:
1, a variety of installation methods: GVM-YU150R can be installed on the light frame, can also be placed directly on the ground or desktop, to provide photographers with flexible installation methods to meet different shooting needs.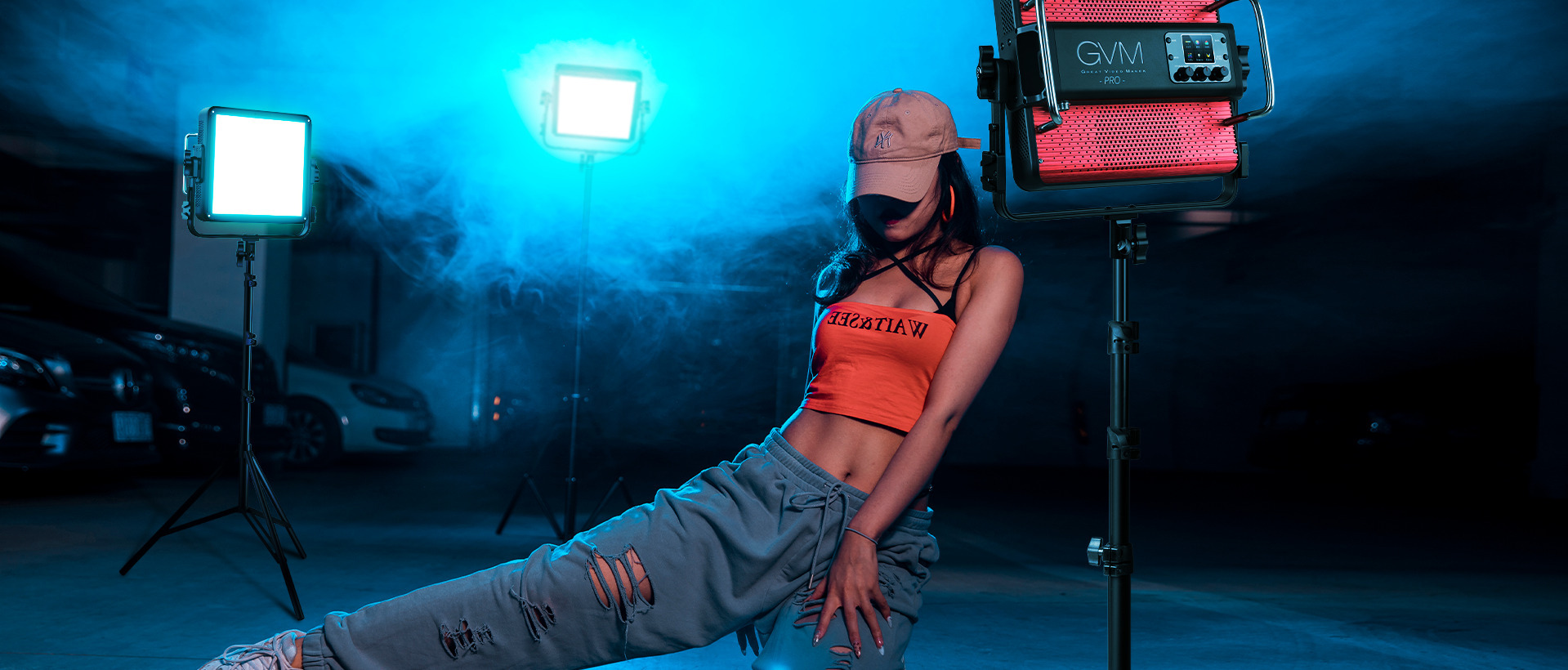 2, adjustable Angle and brightness: the lamp supports 360-degree rotation and tilt Angle adjustment, which can achieve accurate light control. In addition, the brightness can also be precisely adjusted according to the need to achieve the desired lighting effect.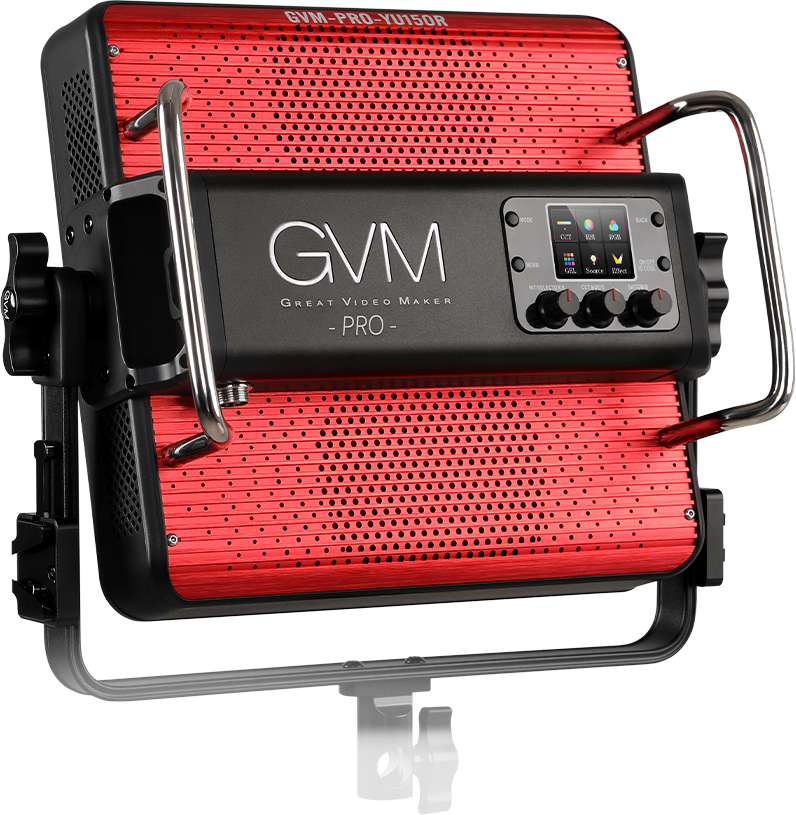 3, low energy consumption and long life: GVM-YU150R uses high-efficiency LED technology, has the advantages of low energy consumption and long life, to provide users with reliable and lasting experience.
As a Softlight LED Panel, GVM-YU150R plays an important role in film and television production with its soft lighting effect. The following are its main features:
1, soft and uniform light: GVM-YU150R adopts special optical design and soft light panel, which can produce soft and uniform light, reduce shadow and glare, and bring natural and delicate light and shadow effect to the subject.
2, highly adjustable brightness: the lamp supports accurate brightness adjustment, and can be detailed lighting control according to shooting needs, providing photographers with greater creative space and freedom.
3, color temperature adjustable: GVM-YU150R adjustable color temperature range from 2700K to 10000K, so that photographers can adjust the light color temperature according to different scenes and shooting requirements, in order to achieve more accurate and excellent film and television effects.
The GVM-YU150R Studio Video Light is an innovative and versatile lighting device that brings more creative possibilities to photographers and film producers. It integrates the features of the Video Lights Panel, Studio Video Light, and Softlight LED Panel for high brightness, uniform lighting, accurate color reproduction, and multiple installation and adjustment options. Whether in film production, commercial shooting or other creative projects, the GVM-YU150R can play an excellent lighting effect to enhance the artistic and visual impact of the work.