Description
GVM-1500D RGB video light can be used as a light to provide the best possible light for online game live, YouTube video shooting other small and exquisite articles photography. And provide a better experience to our customers.
Step-less adjustable RGB color and dual color temperature feature, Brightness/color temperature RGB hue/color purity can be arbitrarily controlled, color temperature range 3200K ~ 5600k, with tightly arranged high CRI, LED lamp beads, which is helpful to restore and enrich the color of objects and provide you with a natural and vivid shooting effect.
App intelligent control system, which can be controlled by your intelligent mobile device.
With an LED screen and stable system, it supports 360 rotation and can effectively control the light. You can also install a folding and soft light board to avoid excess light, make the light softer, and customize the fill light, allowing you to easily and casually shoot the desired results.
Update Simulate Scene Modes
The video light simulates 8 kinds of scene lights. It enriches your shooting environment, including TV, Candle, Cop Car, Lightning, Paparazzi, Disco, Party, Bad bulb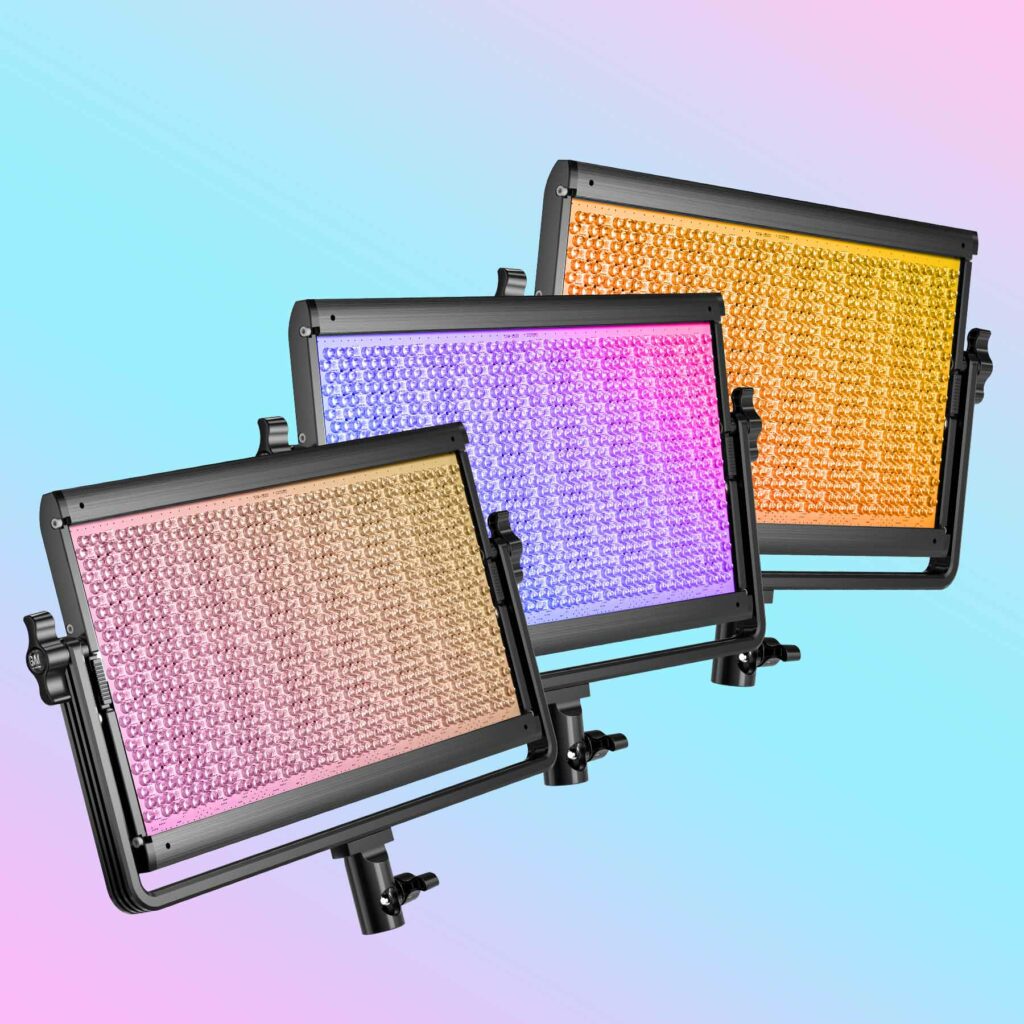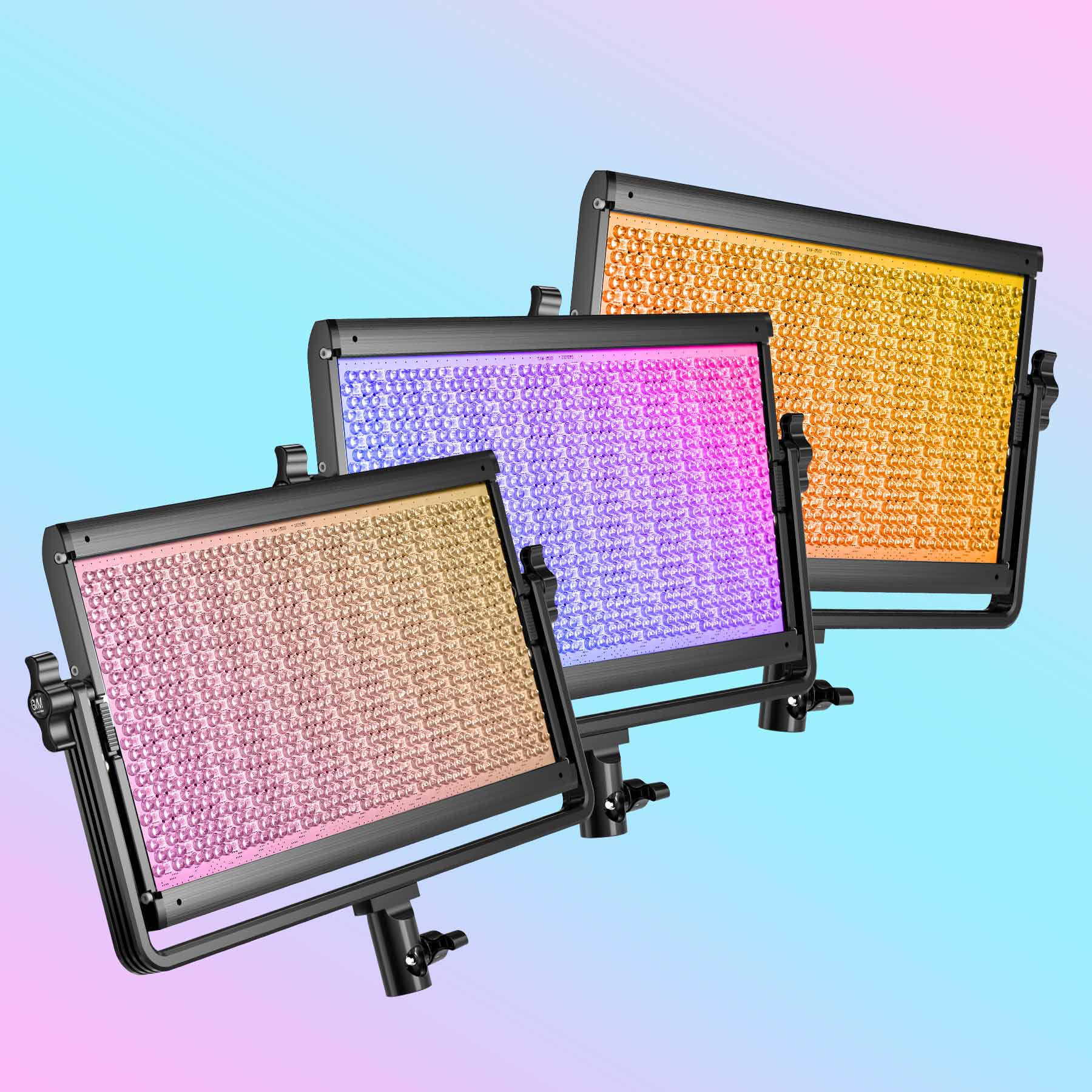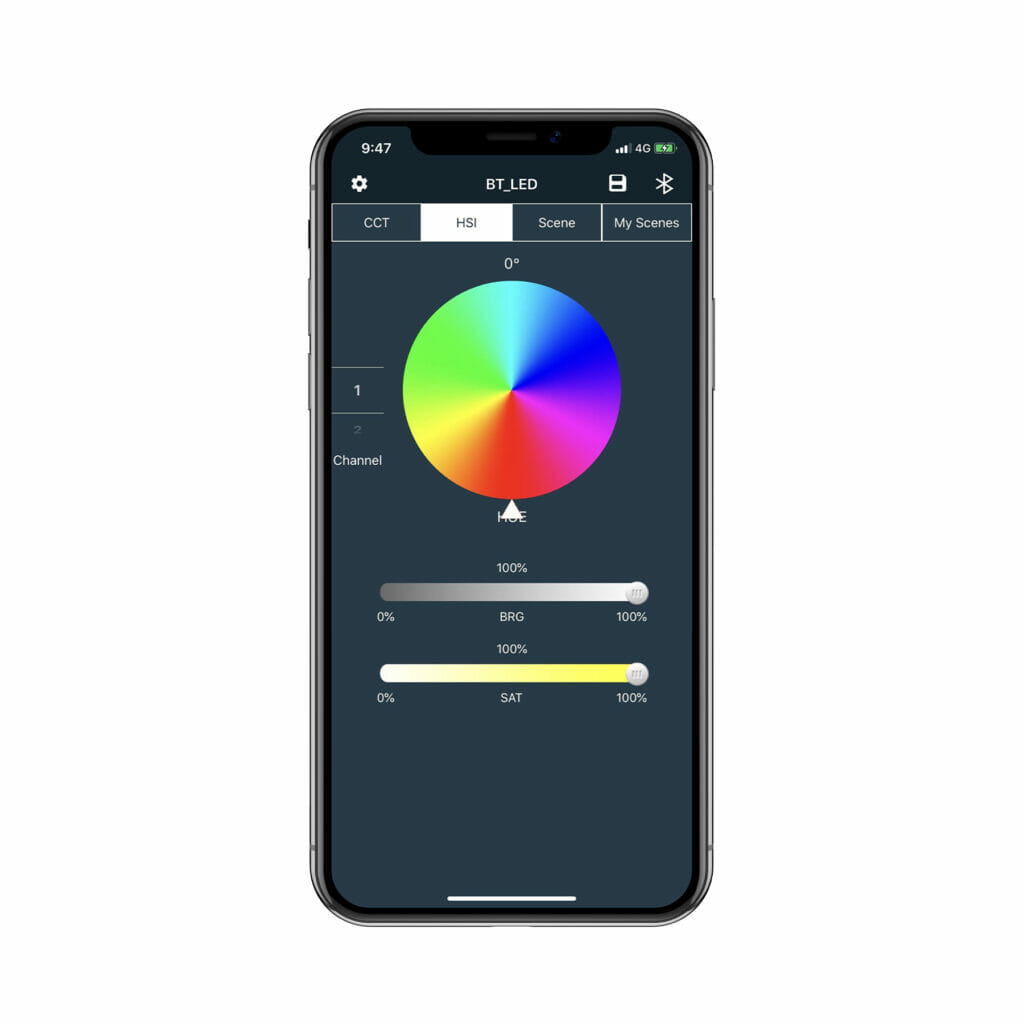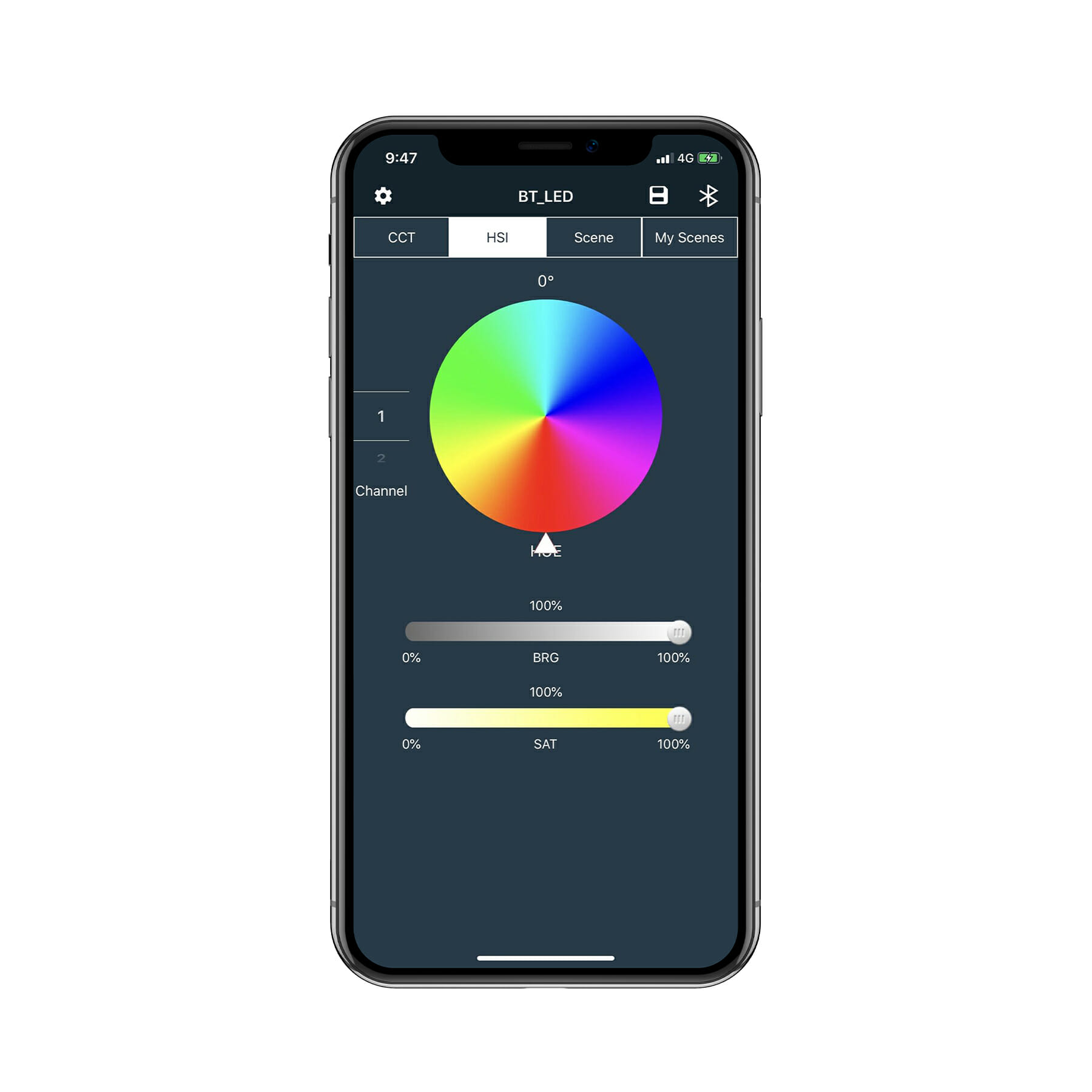 APP Intelligent Control System
The video light is equipped with a Mobile App control function, download the GVM app in major app stores (such as Apple Store/ Google Play. Etc. ) Convenience to control the accurate color and temperature you need. Effective for your video shooting.
RGB 1500D support master and Slave control mode
you could set one light as the master mode and other GVM lights as Slave mode, which you could easily control all lights with the master one.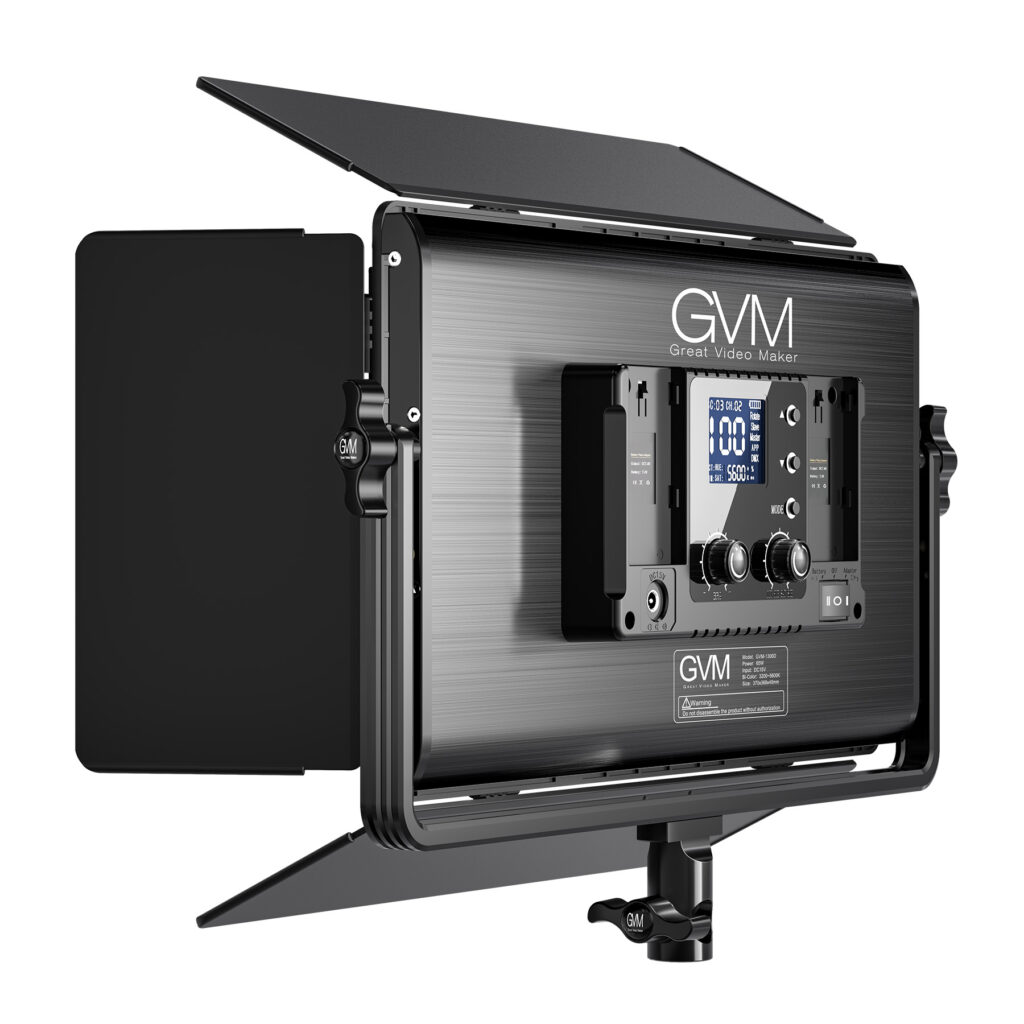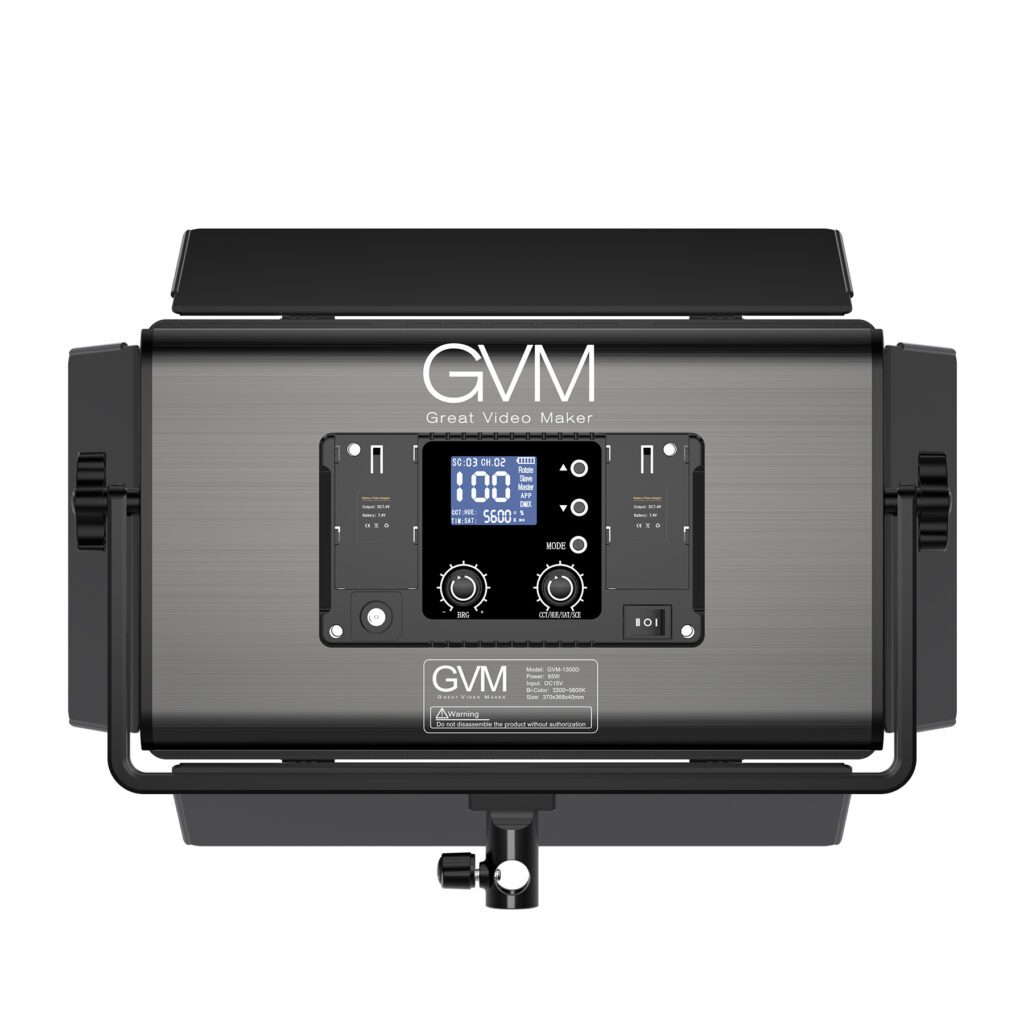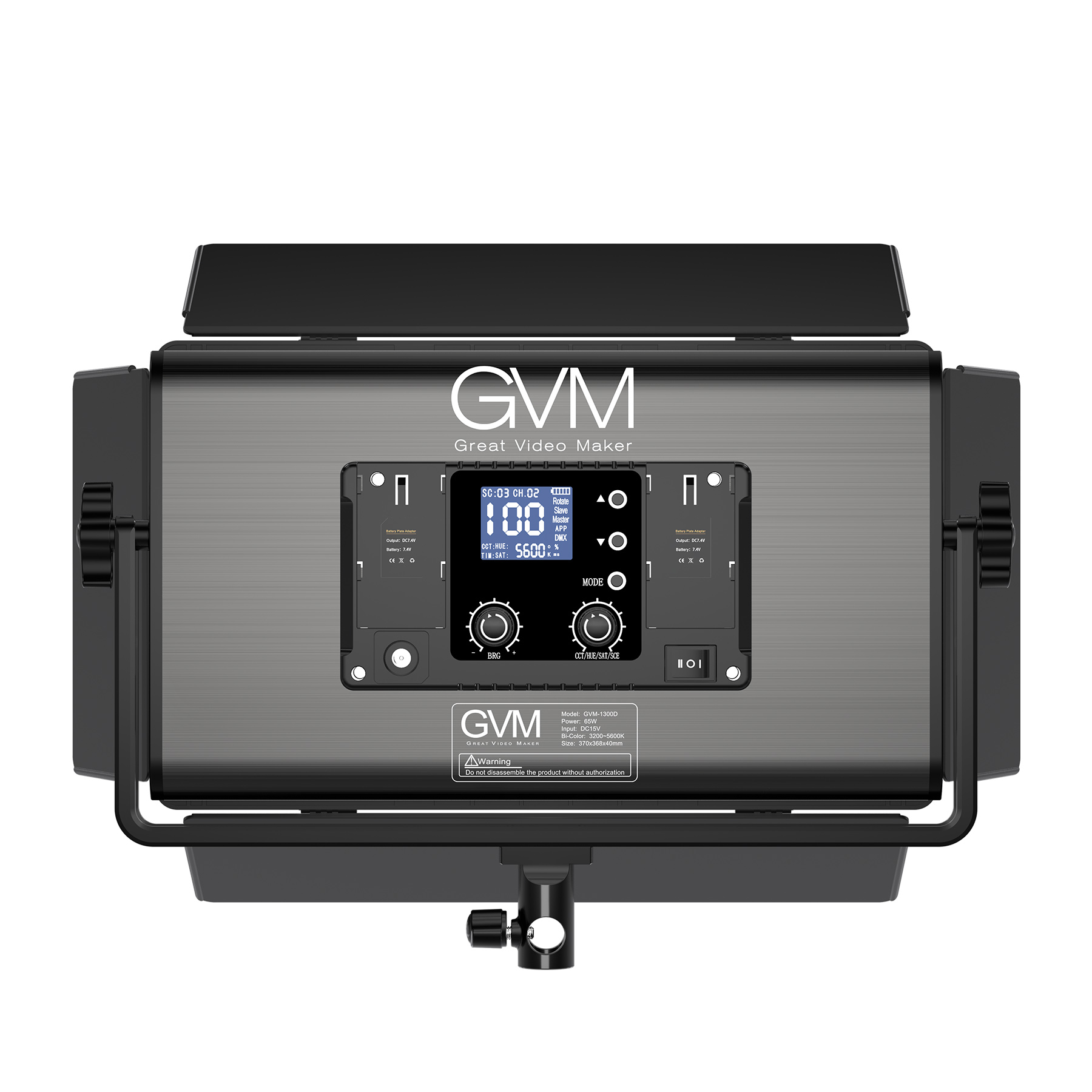 Built-in LCD Digital Display
LED studio light designed with built in LCD digital display for accurate brightness and temperature adjustable, more efficient operation for your photography shoot lighting. Color temperature dimmable from 3200K to 5600K, and the brightness from 0% to 100%.
Compare with
Title
Price
Sku
Power
Constant light output
Color
Battery powered
APP control
Color temperature
Bluetooth remote distance
DMX512
Type of light source
FX light effect mode
GVM-1000D
45W
Yes
RGB & Bi-Color
Double Battery
Yes
3200K-5600K
<100m
No
Plug-in LED & SMD LED
Yes (12 Mode)