In a groundbreaking collaboration, Great Video Maker (GVM) joined forces with the @thegreatfilmclub to host an illuminating workshop focused on the intricate art of lighting in cinematography at the city of Los Angeles, California. The event, aptly titled the "Lighting Workshop," took place on October 2, 2023, and drew the attention of budding filmmakers eager to enhance their skills in the realm of cinematography.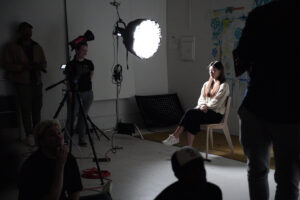 The workshop, organized by GVM and @thegreatfilmclub, aimed to educate young filmmakers about the diverse applications of hard and soft lighting in various environments. With the shared goal of nurturing emerging talent in the film industry, both parties contributed significantly to the event's success by providing invaluable insights and practical demonstrations.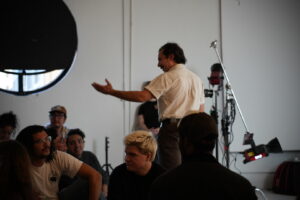 Empowering Young Filmmakers
One of the standout features of the workshop was the participation of a diverse group of young filmmakers, each brimming with creativity and passion for the craft. As they gathered to learn, collaborate, and exchange ideas, the atmosphere buzzed with enthusiasm.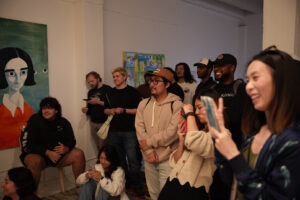 GVM's Generosity Shines Bright
During the workshop, GVM generously sponsored numerous cinematography lighting equipment for the lecturer to present lighting techniques and also provided numerous other lights for attendees to test them. These lights are the newly developed Pro Series (https://gvmled.com/splotlight/), which are high-performance lights, known for their exceptional quality and versatility, instantly became prized possessions for the aspiring filmmakers.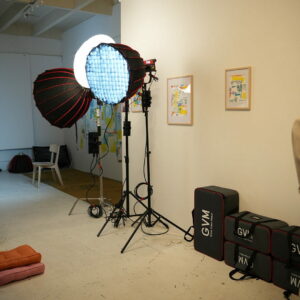 A Bright Future for Filmmaking
The success of the Lighting Workshop reflects the growing synergy between industry leaders and aspiring filmmakers. Through such collaborations, young talents are empowered with the knowledge and tools they need to excel in the competitive world of filmmaking.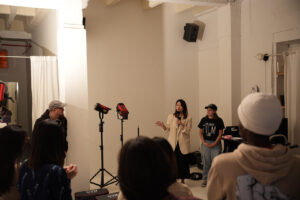 As the event concluded, attendees left inspired and equipped with newfound expertise, ready to apply their skills to future projects. The collaboration between GVM and @thegreatfilmclub stands as a testament to the power of industry partnerships in nurturing the next generation of cinematic storytellers.