Description
GVM-SD200S is a compact and powerful LED spotlight Power up to 200W with standard lampshade.
After installation, it can avoid too strong light and make the light more concentrated.
Fill light with custom controls, making it easy to capture the look you want.
Aluminum alloy has a strong structure and efficient heat dissipation
Therefore, it can provide stable and consistent high output for a long time during the service life.
And GVM-SD200S has a light and compact design
Powerful primary color COB lamp beads
The technologically upgraded SD series incorporates the latest high-quality COB LED engine specially developed for the photo video industry
High Color Rendering Index up to CRI 97+
This enables accurate color rendering on-camera, the most realistic reproduction of object colors.
In order to obtain professional results, it also provides you with natural and vivid shooting results.
Consuming only 200W of power, the SD200S produces a bright, uniform light field with a color temperature of up to 5600K.
It can ensure that the light layout in the matrix system is evenly mixed and not divided into blocks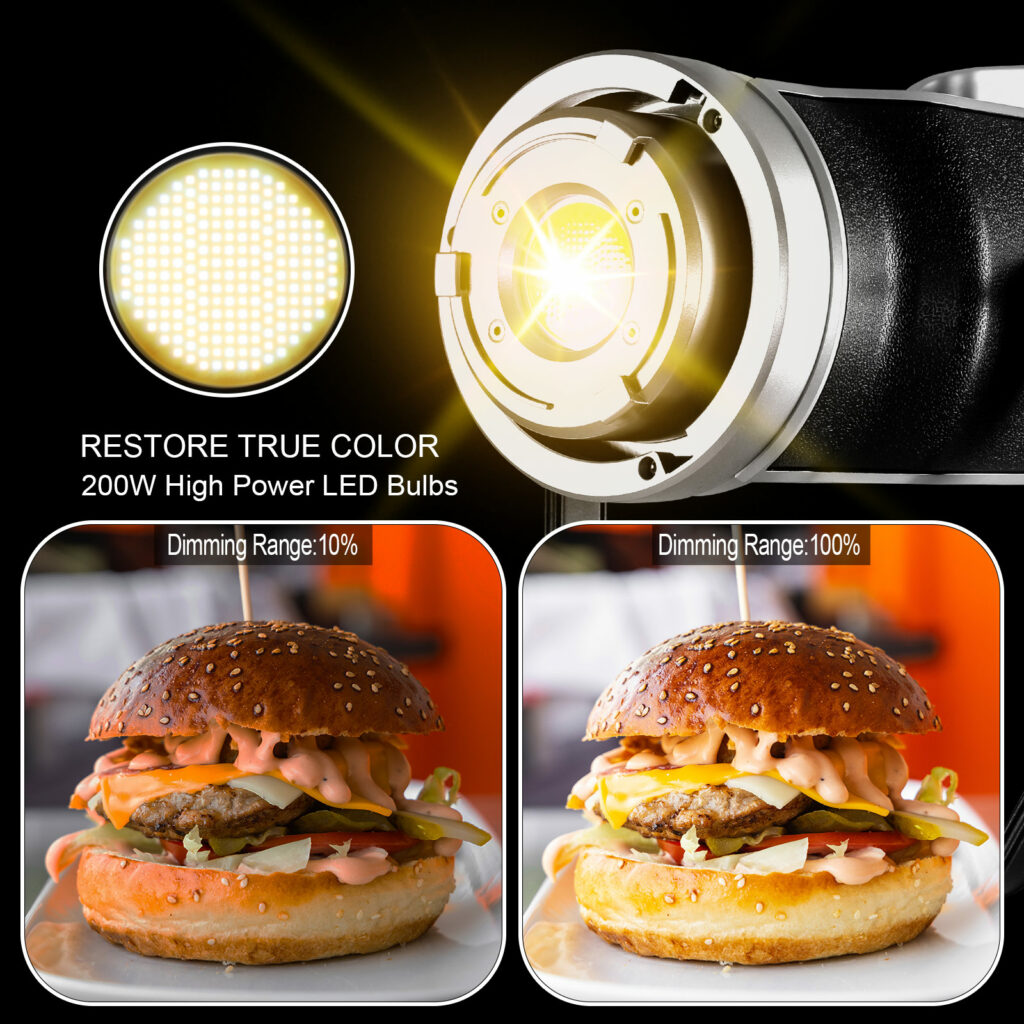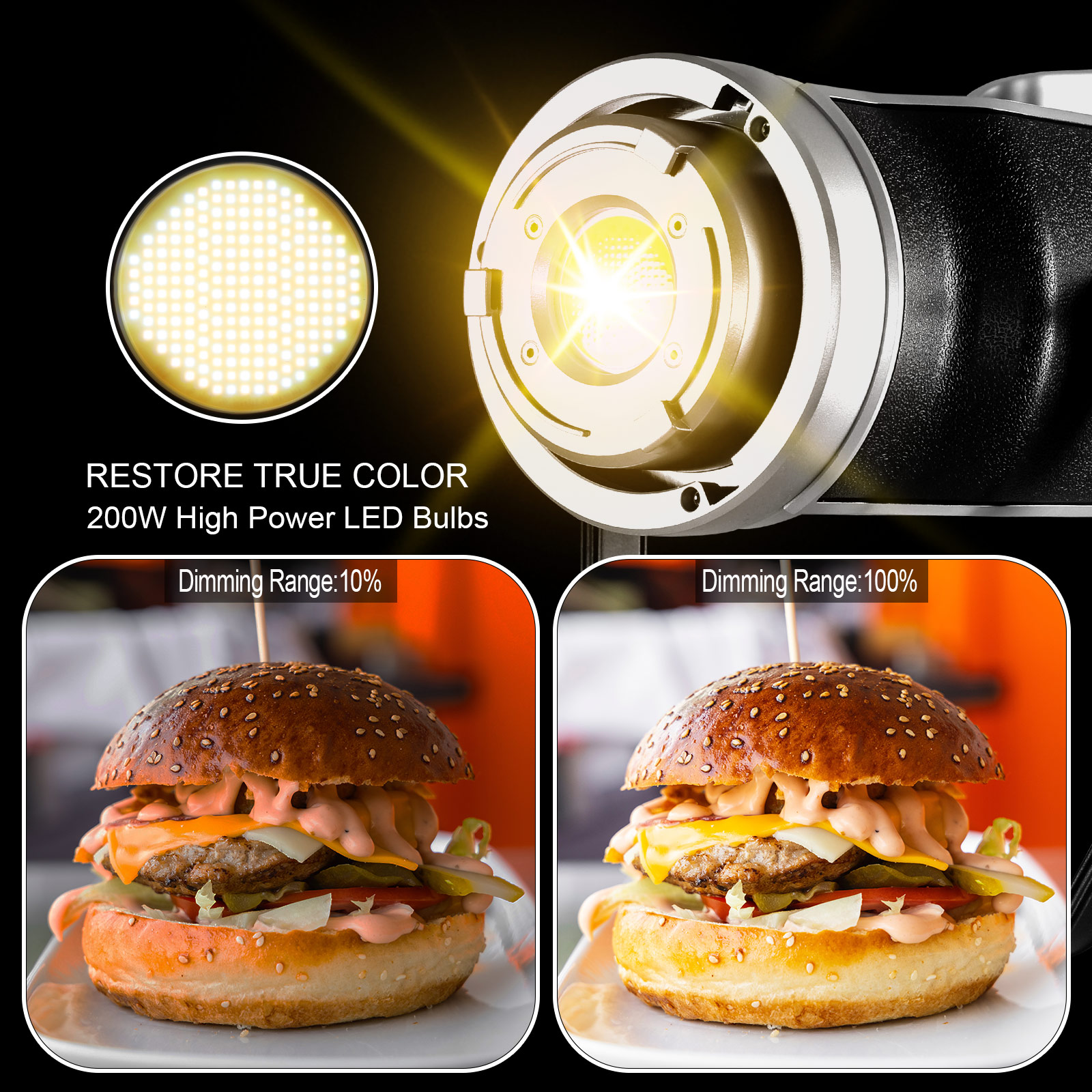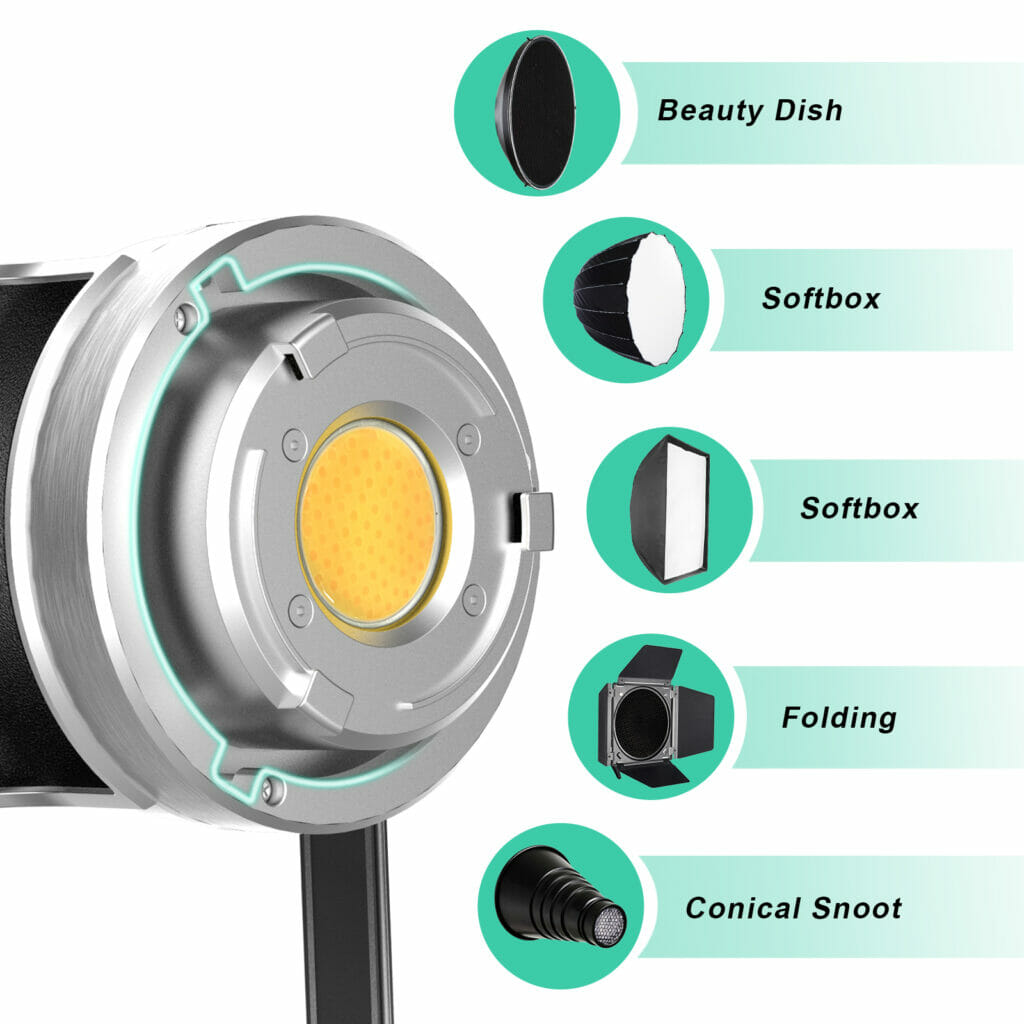 Generic Bowens Installation Design
By using the commonly used Bowens mount
GVM-SD200S can be matched with various light adjusters, such as diffuser,  standard mask, etc.
Also comes with Bowens light stand
This makes the SD200S one of the most versatile lamps.
It allows you to engrave light art well.
SD200S is suitable for most application scenarios and creative scenarios.
With the push of a button and a quarter-turn, light dimmers can be quickly changed to keep up with today's fast-paced shoots.
APP Bluetooth Remote Control
With Bluetooth networking system, you can search for "GVM_LED" in the App Store to download mobile App (iOS and Android) remote control lights;
Users can rename connected light devices, group control, and so on, to make the devices work better with different scenarios.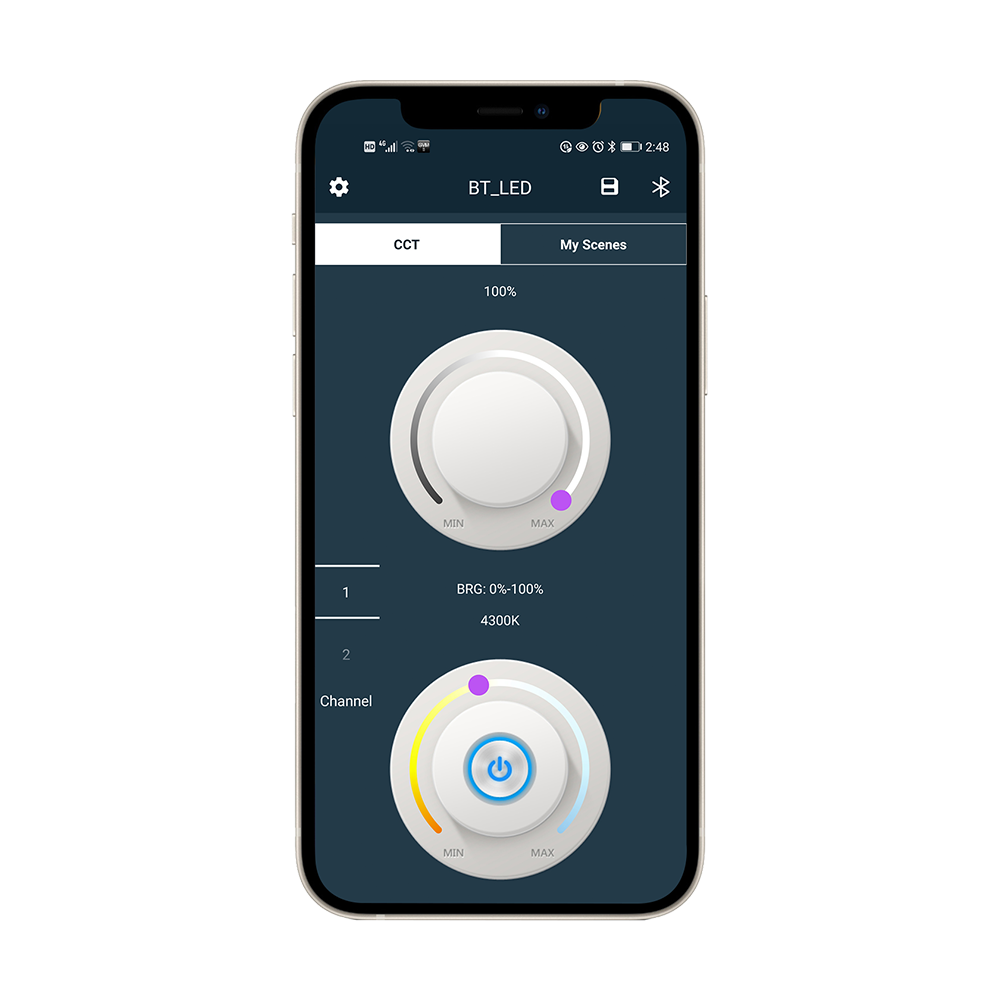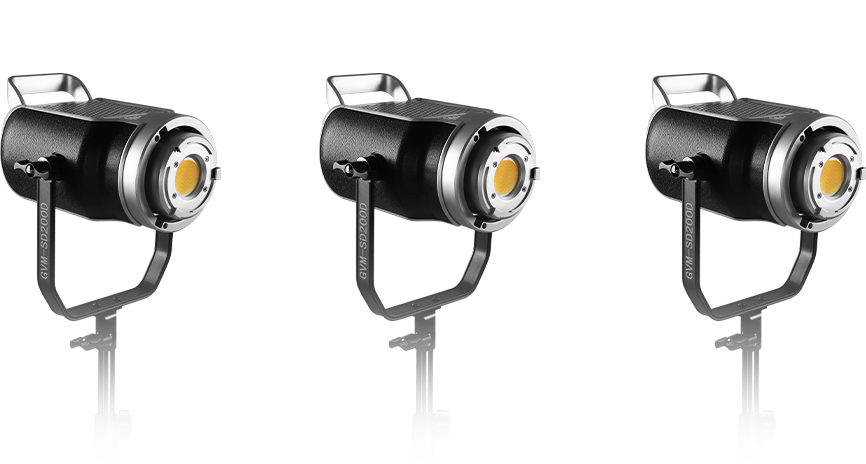 Through the knob on the panel and the clear LCD display
Rotary buttons, set channels, adjust brightness parameters
Or by downloading the GVM APP on the smart device for convenient operation.
With intelligent light control, one person can control the entire studio.
Support mobile phone APP remote control, with online control function.
One can control multiple lamps at the same time.
The original S200S was revolutionary due to its compact size and high build quality. The SD200S now goes one step further with a new round of upgrades.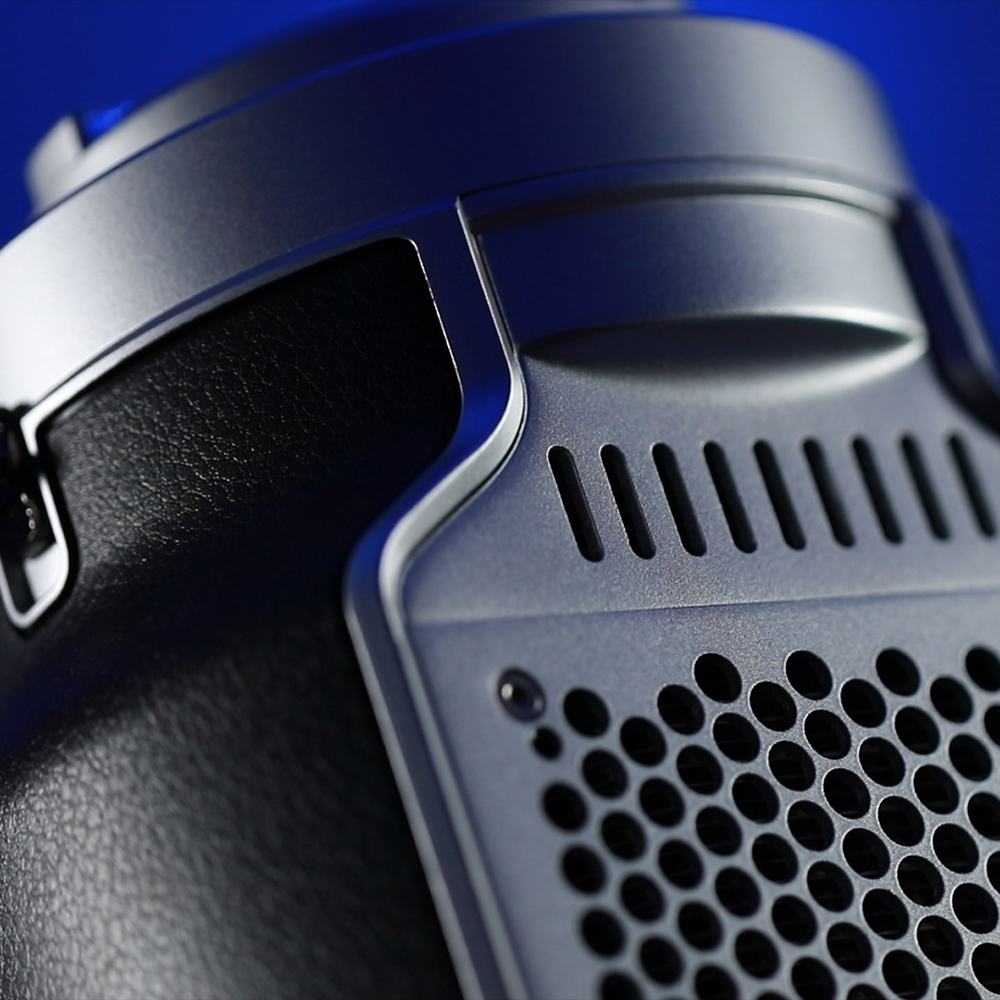 Lightweight and compact design
Measuring only 228*133*349 mm and weighing only 3.15kg , the GVMCOB is designed with portability in mind and can easily fit in most lighting gear cases.
The lightweight aluminum construction combined with the smart thermal circuit design ensures an efficient heat dissipation for a stable, consistent high output over it's service life.
Powerful True-Tone COB LED
The new SD200S uses the latest True-Tone COB LED engine specially developed for photo-video industry, reaching high scores for color index ratings (CRI 97 / TLCI 98). This enables accurate color rendering on cameras for professional looking results.
With just 200W power draw, the GVMCOB produces a bright, daylight balanced even field of light with an approx. equivalent output of a 1500W+ tungsten light.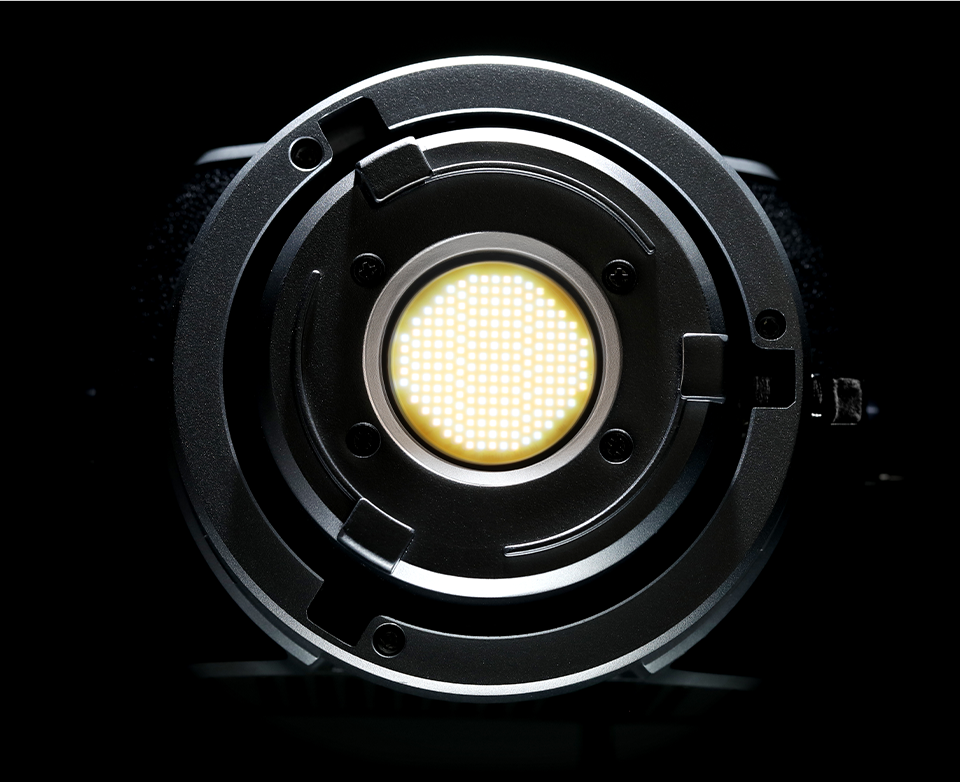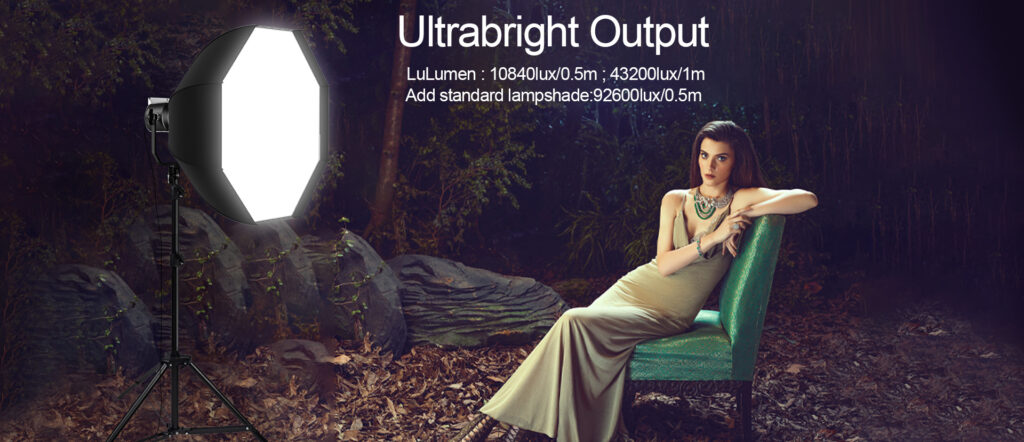 When it comes to lighting, output is like horsepower. Using cutting-edge LED technology, the SD200S uses its 200W COB LED output to create an equivalent to a 1500w tungsten light. It also features 0% to 100% dimming control to ensure that you can always find the right level of illumination for your scene. Meet the brightest (and darkest) light in your kit.
Using the built-in industry standard DMX-512 interface, GVM-SD200S can be integrated into more complex studio installations that require standardized remote control methods, such as news scenes, talk shows, or entertainment production.
GVM-SD200S provides 8bit precision DMX control mode.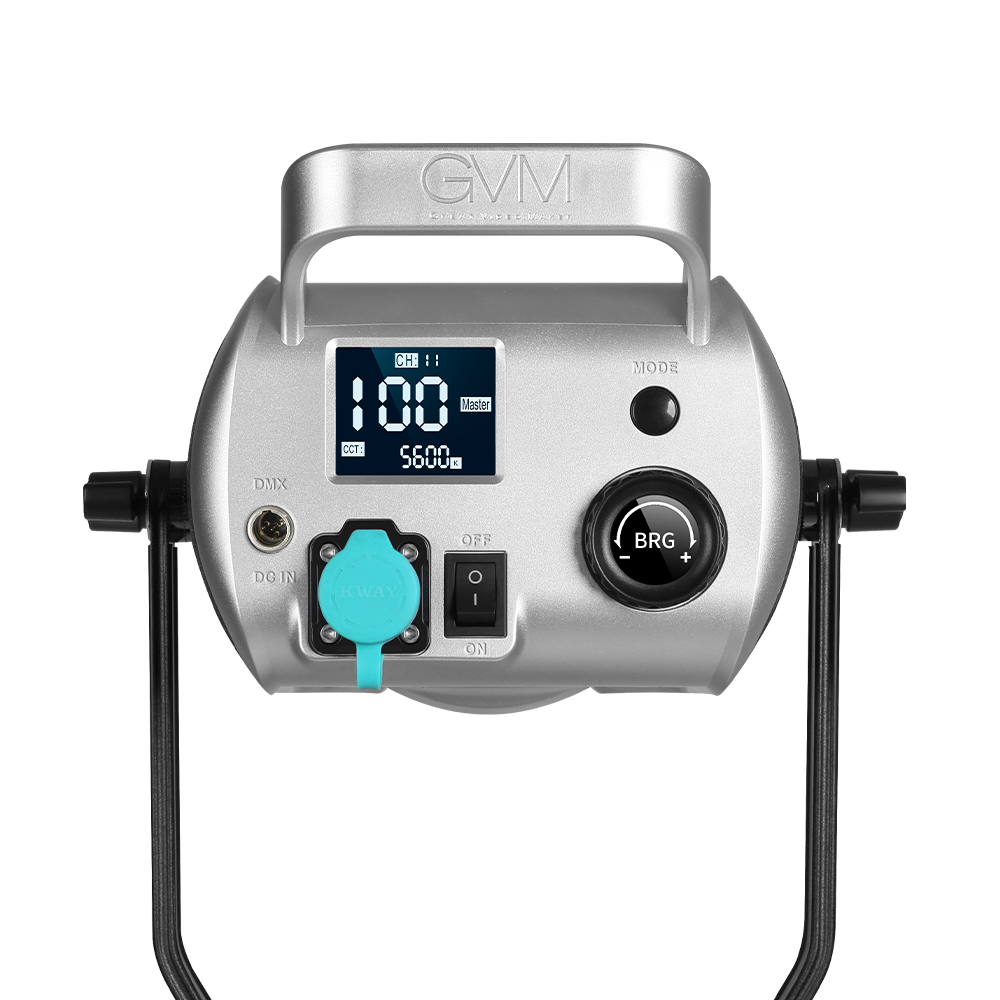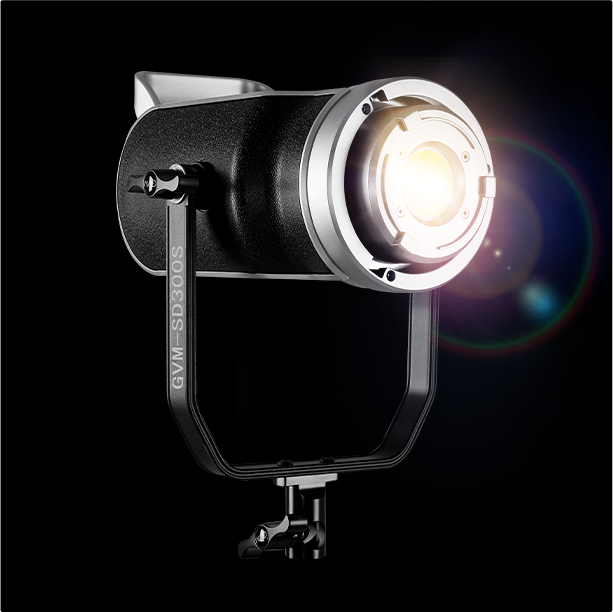 The SD200S has a perfect 5600K daylight, allowing it to perfectly blend with other daylight-balanced lights in the GVM ecosystem. 5600k colour temp matches the sun and blend seamlessly as white light for natural look.
With the carefully designed mute system, the GVM-SD series has boldly introduced a new design, with a built-in cooling super-mute fan. The advantage of the dual fan is that it can effectively cool down without requiring a high speed. With 100% light intensity, the noise will not exceed 40dB even if the two fans rotate at the same time (when the ambient noise is less than or equal to 22dB). Almost no sound can be heard, and there is no need to adjust the lighting position to accommodate the noise.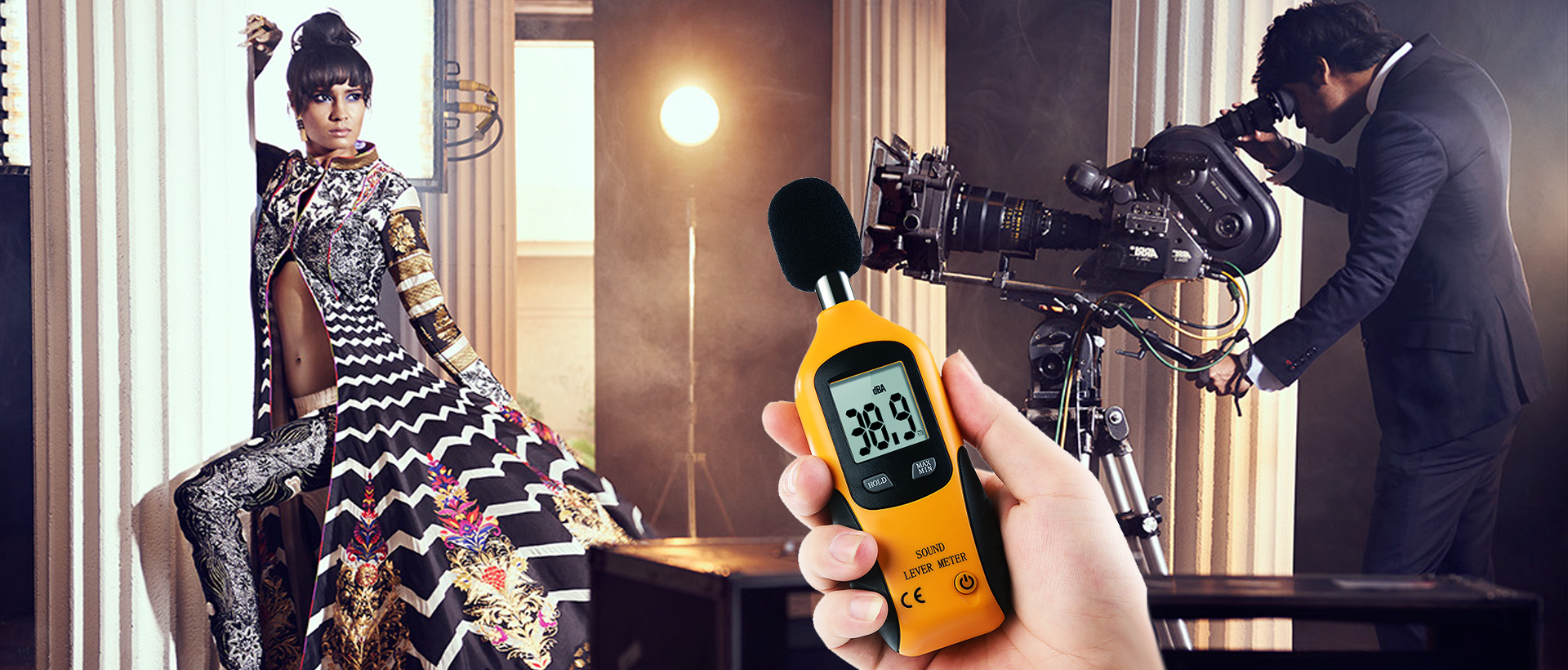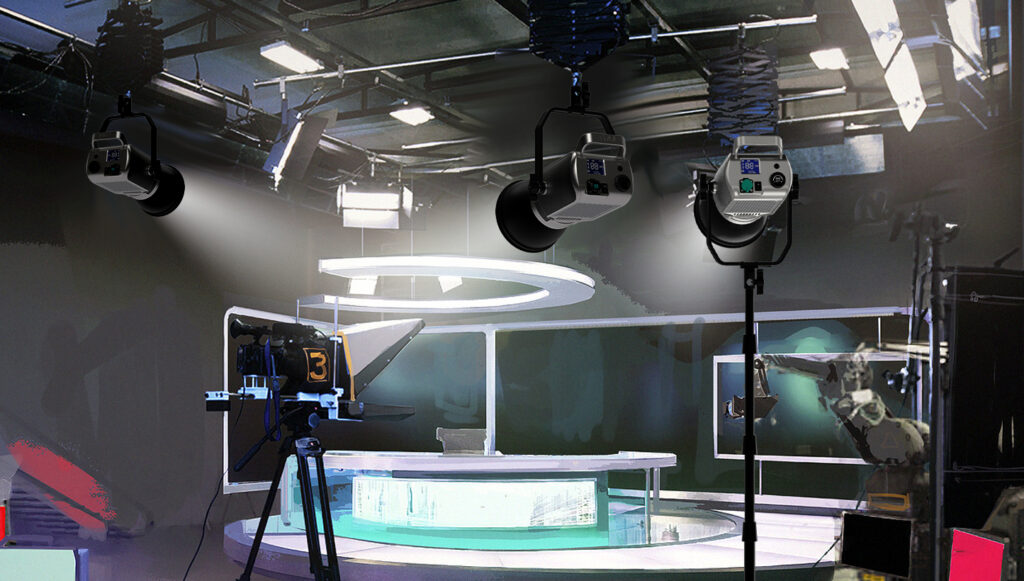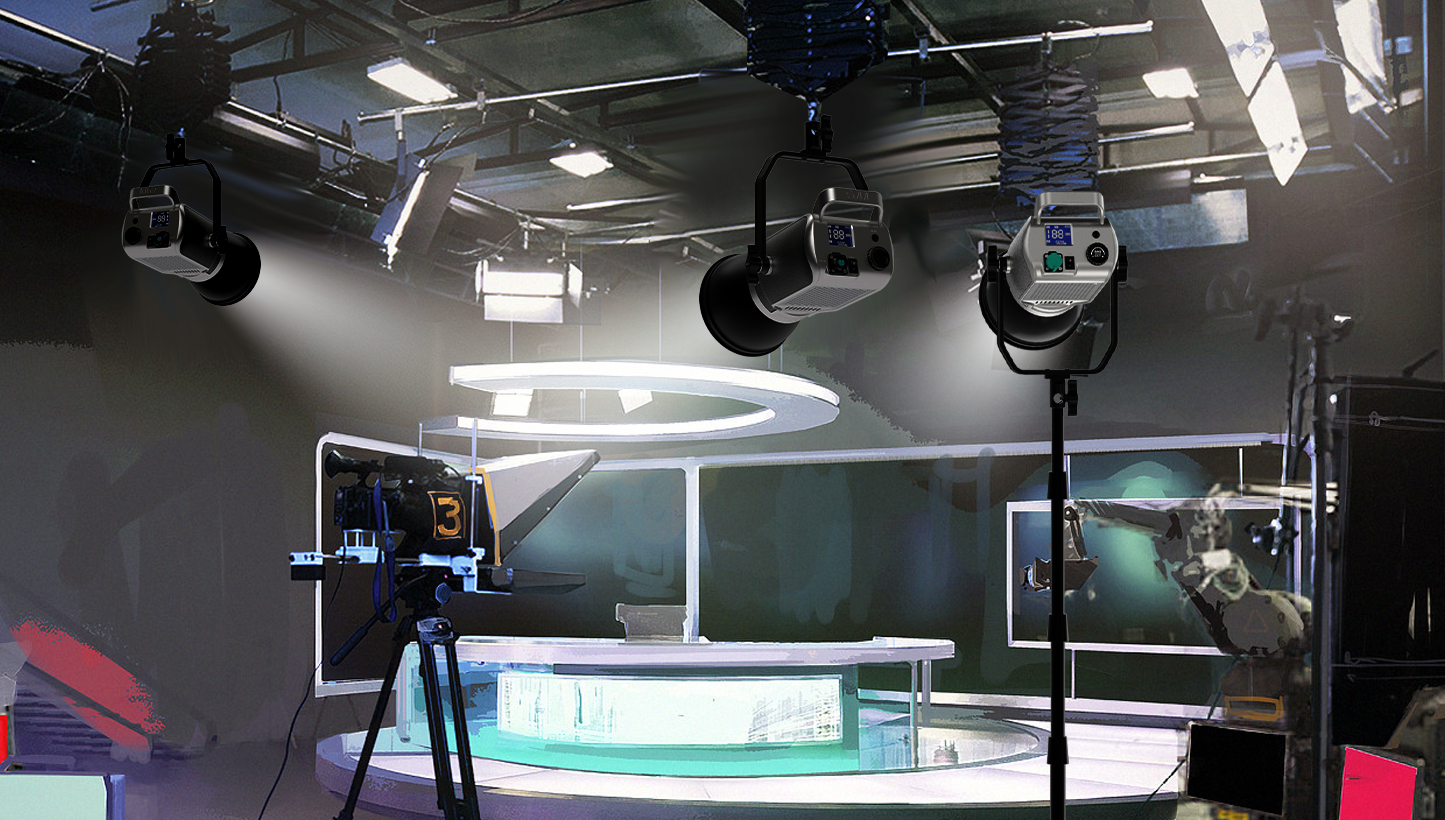 LED lamps are more efficient than traditional light sources. However, LED light sources generate a lot of heat in some cases. Generally speaking, the colder the environment, the higher the light output of the LED. Higher temperatures usually reduce light output. In warmer environments and higher currents, the temperature of the semiconductor element increases. The light output of an LED varies with its temperature at a constant current. Good and efficient thermal management helps to reduce heat accumulation inside and around the LED, which significantly prolongs its lifetime, increases its light output and minimizes the temperature impact on the shooting site.
The SD series is designed with multiple heat sinks and heat conducting copper tubes, which can greatly increase the air contact area, maximize the heat conduction to the outside, and improve the heat dissipation efficiency.
In addition, when the ambient temperature or the total heat generated by the LED is very high, we can increase the total heat from the device by forcing air to flow through it. Dual fan system allows air convection to maximize air circulation. Adding a fan also has the added advantage of removing any concentration of still hot air (hot spots) so that the entire LED system can remain at a reasonable temperature for a long time.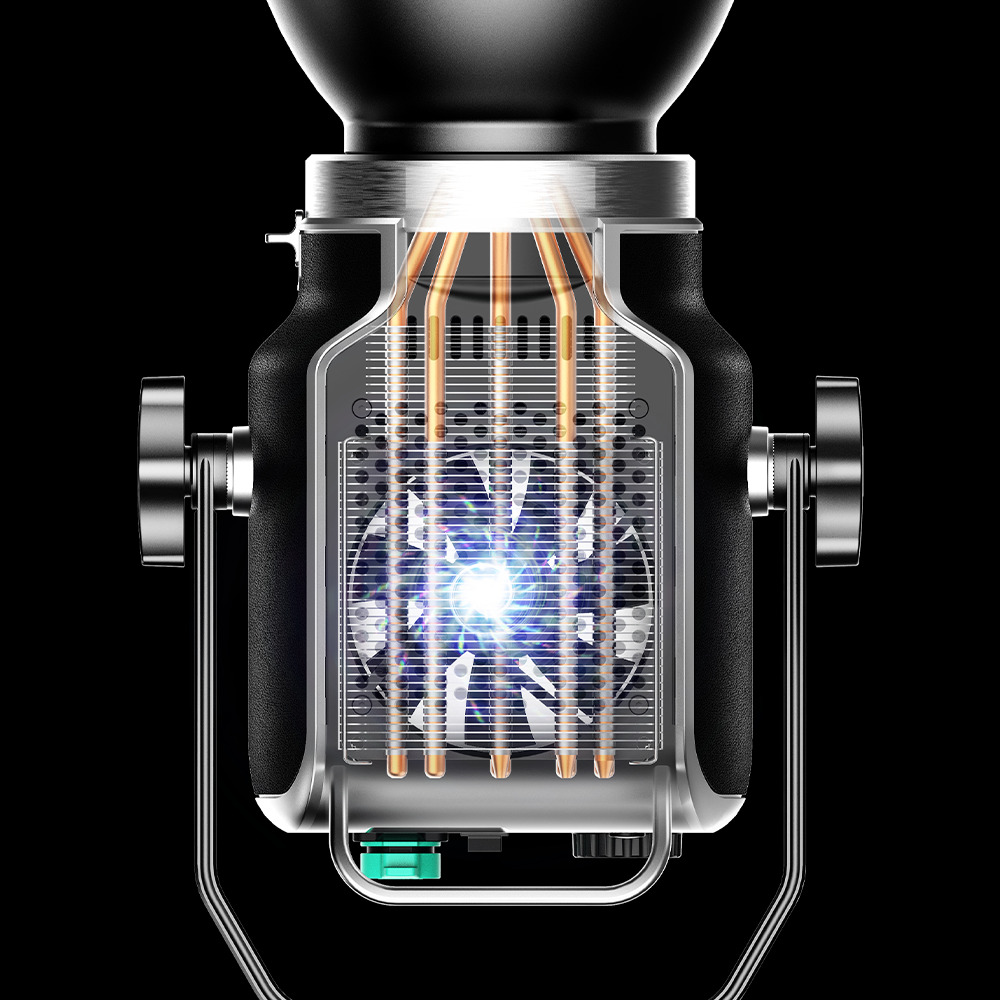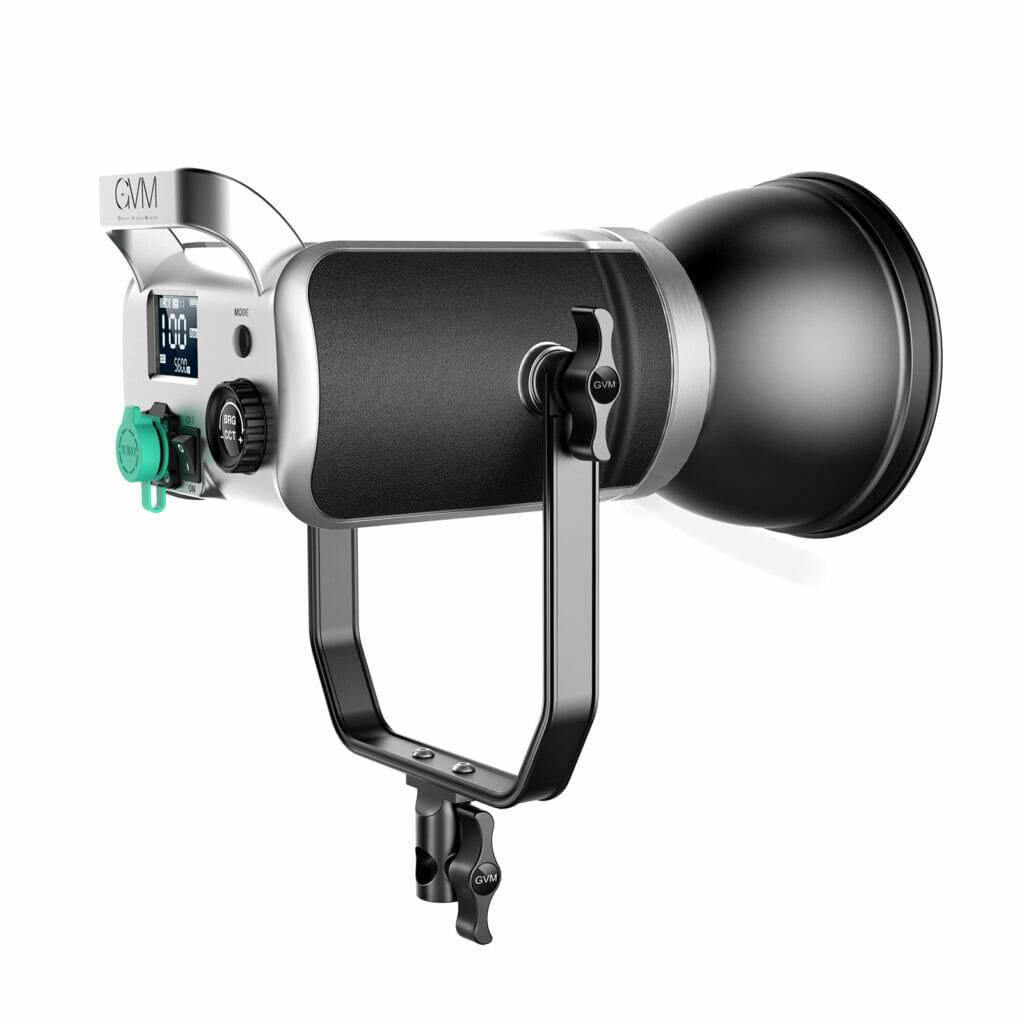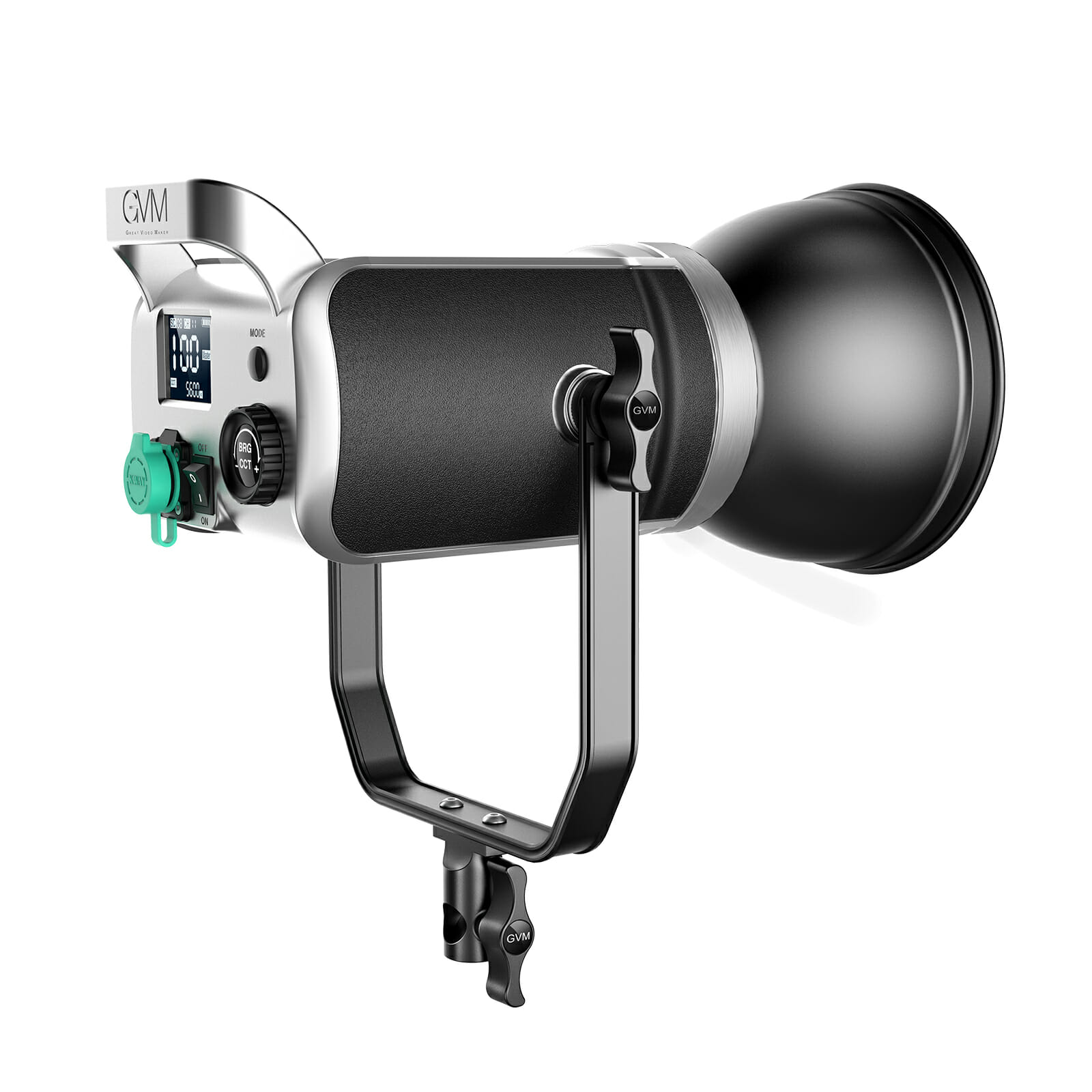 A re-designed yoke construction accommodates an expanded range of motion with over 330 degrees, letting you angle and point your light anywhere needed. An improved user-friendly handgrip design also allows for highly intuitive controls.
GVM-SD200S uses an intuitive panel control interface to operate the lights quickly and easily. The digital display displays all the useful information for the user to adjust and customize the desired values.
Large selection knobs can be easily handled (even in gloves) to fine-tune required parameters.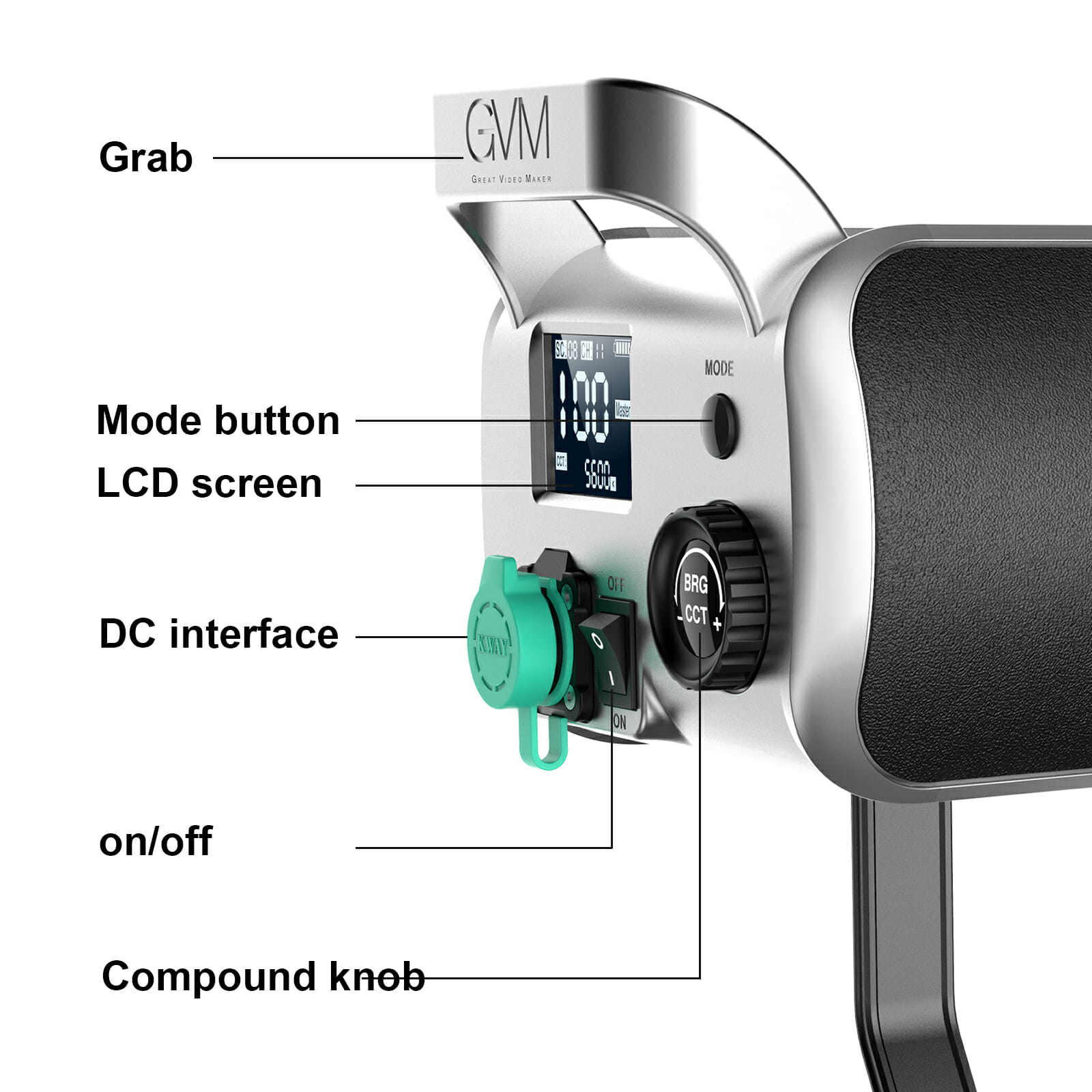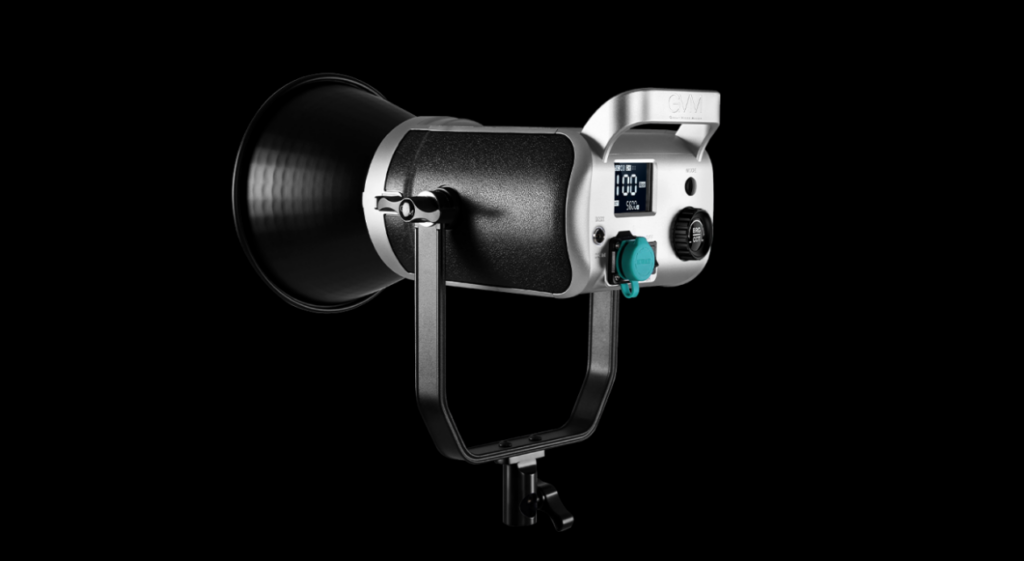 While the SD200S boasts an impressive studio grade build quality, it still weighs in at just over 3.15kg allowing filmmakers to easily take this light anywhere without having to worry about the transportation issues that frequently come with larger tungsten fixtures. Tough lightweight aircraft grade aluminum body for easy carry-around.
The Brightest or the Dimmest
The original S200S was revolutionary due to its compact size and high build quality. The SD200S now goes one step further with a new round of upgrades.