How to shoot e-commerce products? Remember these five keys
1. Slow down, take a deep breath, and take your time  
A good still life needs at least three elements: light, composition and subject.  Well, it doesn't sound any different from filming any other subject.  But the biggest advantage of still life over people and landscapes is that you have more time and control.  If you are shooting at home in a medium indoor environment, the subject is still and you are free to control other environmental factors and try again and again.  Like, is the Angle high or low?  Is it far or close?  How should the subject be placed in order to be more beautiful?  This is something you can tweak over and over again until you get what you want.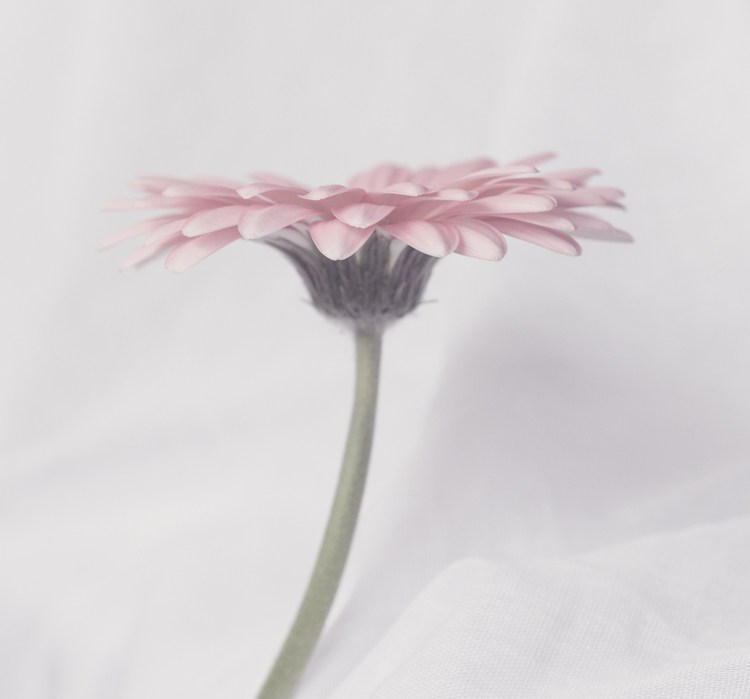 For any kind of photography subject, composition is a crucial link, but the significance of composition in still life photography is even more than light and subject itself.  As a nature and landscape photographer, I used to shoot big scenes, often with beautiful mountains, lakes or oceans in one shot, a sky full of layered clouds dyed blood red by the sun at sunset, all the elements in place.  As far as composition is concerned, I can make the scene visually grand by simply putting elements like rocks or dead wood in the foreground, but composition in still life photography is a different story altogether.  I realized how difficult it is to get a perfectly composed picture in still life photography when I was asked to take close shots of objects much smaller than mountains.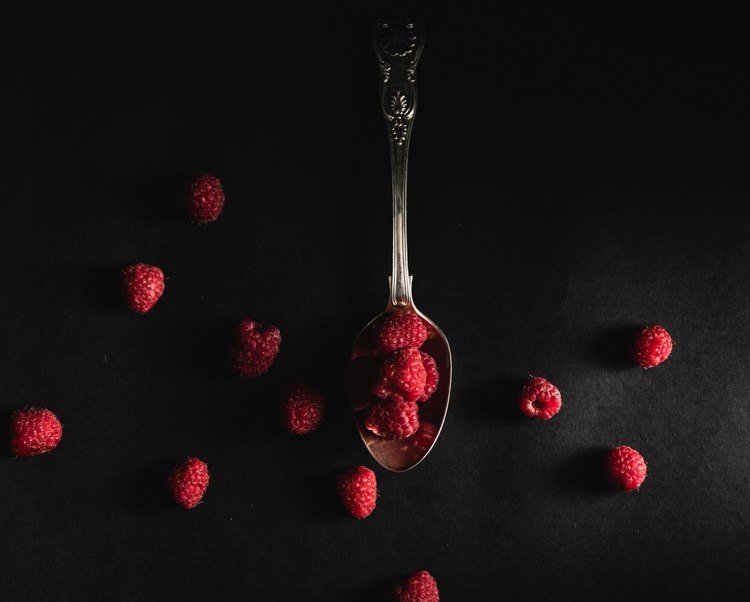 3. See more possibilities  
This step will come naturally after you've completed the first two steps.  Once you spend enough time with your subject, put them in the right light, and make them appear at the right Angle, they will appear at their best in front of you.  If you give yourself and your subject time to get to know each other, there will be no secrets in your camera, and that doesn't just apply to Onions, it applies to real people as well.  To spend more time together is to see more possibilities.  Then you can start to think about what kind of background is simpler, what kind of plates will make the overall color better, and how the use of rough wood surfaces will give the picture a rustic farmhouse style.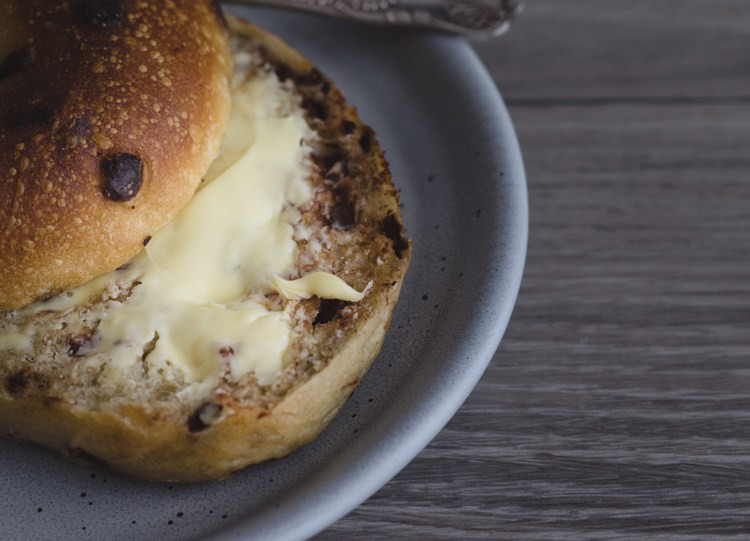 Many times when we shoot, we tend to show the whole picture of the subject so that the viewer can know without thinking what they are looking at.  On the other hand, if the viewer has to take a moment to think about what they're seeing, does that make your work more appealing?  The question we're thinking about is how can people remember your photos when they're scrolling through hundreds of photos a day on their smartphones.  
To do this, don't be afraid to take a more abstract picture.  Shoot it in a way that hides what it really is, and we can blur the subject as much as we like as long as it's interesting enough.  However, the degree is important. If the photo is too obscure, it is likely to alienate people rather than attract them.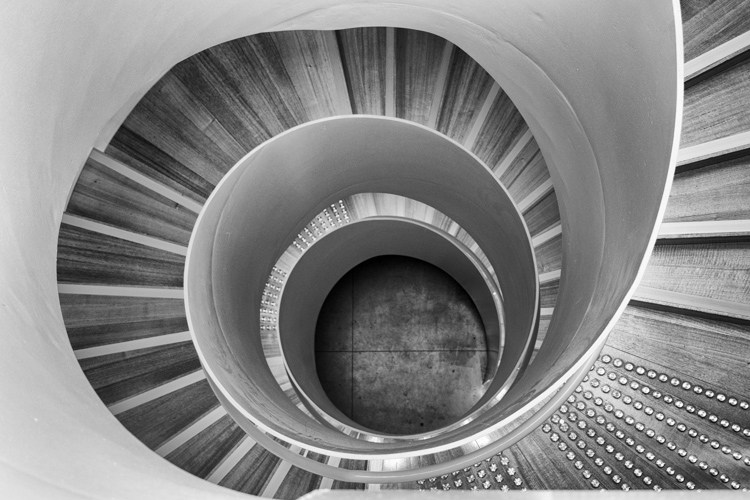 5. Choose the right items  
Props are very important in still life photography.  The whole scene is made up of various props and accessories, and the color, mood and feeling of the photo are also dependent on the props.  But for me, learning to use the various props and putting them together correctly is probably the most difficult thing for me to do when I'm shooting still life, and it's hard to do well without enough choices and long periods of practice.  This doesn't mean you need hundreds of POTS and pans or tablecloths and napkins, but having a variety of carefully selected items will give you more flexibility in your shots.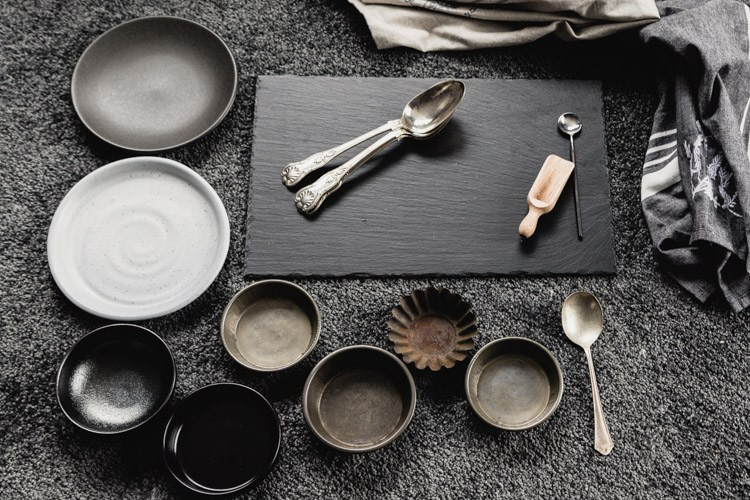 GVM Video Light Kit best for still life photography
The LED beads can work up to 50,000 hours, making it last longer than either fluorescent or incandescent bulbs. Previous dimmers have been for incandescent lamps, which glow red when dimmed. It is difficult to see fluorescent dimmers, which is the main reason why dimming technology has not developed for many years. But later LED can be dimmed, and both bright and dark light are the same color (the color temperature is basically the same), which is significantly better than incandescent light dimming. It can also be switched on and off frequently: the life of the continuous lighting for macro photography is calculated according to the light. Even if switch thousands of times per second does not affect the life of the LED, in decoration and other occasions that need to be turned on and off frequently, LED lights have absolute advantages. It is rich in color: there are white light, warm white light, red, green, blue and other colors.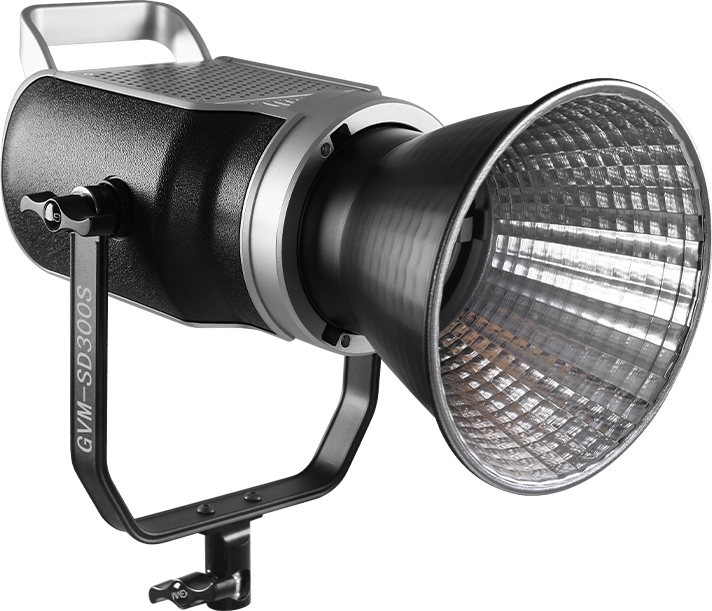 Power : 300W
Voltage : AC 100-240V
Power Supply Mode : DC Input
Power Supply : 32V/9.5A
Cooling : Radiator & fan cooling
Remote Ability: ≤100m
Product Net Weight: 3.15KG
Product Size (mm) : 228x123x349
Product Material: Aluminum Alloy + Plastic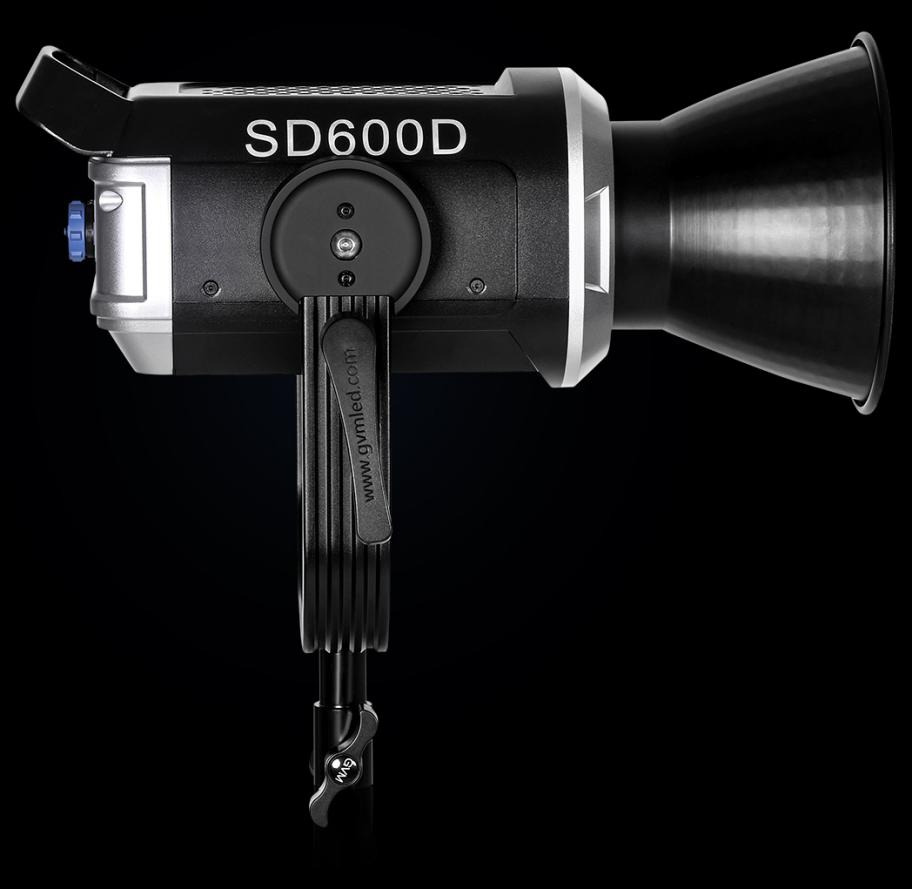 GVM-SD600D is the ultimate color powerful LED dual spotlight
Power up to 600W with standard lampshade.
After installation, the light can be too strong, so that the light can be concentrated.
Easily control the fill light, allowing you to shoot the desired effect on the spot.
Features robust construction and efficient update capability
Therefore, it can provide stable and consistent high output for a long time in the long-term output.
And GVM-SD600D has a light and compact design
The size itself weighs 293x275x160mm, originally 3.8kg
One of the most common features of its kind, suitable for use on most trips.
Thousand step dimming accuracy
The adjustment range of SD600D brightness is 0.1% – 100.0%, and the user can adjust the brightness accurately to 0.1%;Finer.dimming accuracy can provide smoother dimming process and more accurate color; With the new algorithm model of GVM, the light intensity can be adjusted step by step, and the dimming process can be completed quickly and smoothly.
Color rendering index : ≥97
Color Temperature :2700K~7500K
Lumen:60000lux/0.5m,19000lux/1m 
Add standard lampshade:320000lux/0.5m,130000lux/1m
Light Adjustment Method : Stepless adjustment
Function / Feature : APP, master/slave mode control, High display, LCD screen
Weight : 3.8KG
Size ( mm ) : 293*275*160
Power : 600W