Learn to use photos to express the lens language to tell stories
Most of the time, if a person travels to a distant secret land, it is in the hope of capturing some extraordinary photographs. These people are often brave and adventurous, always indulging in memorable journeys from distant and gentle winds. At times like these, I'm always in the habit of looking for opportunities to get close to people and places that exist on unconventional travel routes. In addition, I travel with an open heart and mind, and meeting extraordinary people in extraordinary places is the best reward for my sense of adventure.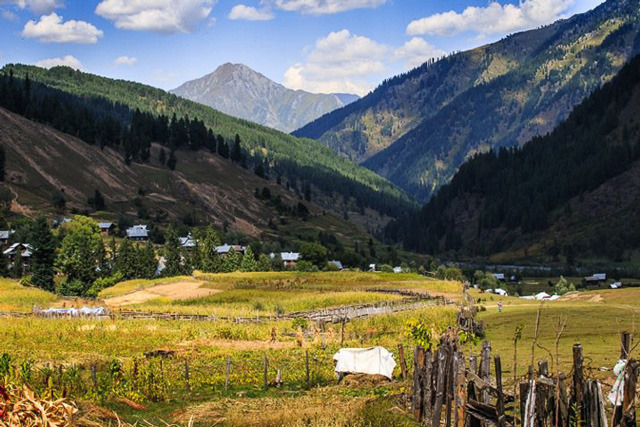 I am interested in landscape and portrait photography. During my travels, I especially like to find local people and communicate with them, and take them as my models, because local people's faces and traditional clothes are all telling stories about their ancestors, and I hope to record these ancient traces with my lens before they disappear.
As I walked along the dusty country roads along the border between India and Pakistan, I was haunted by memories of the region's instability and the risks involved in navigating through the smoke of war. Not to mention the barracks, truck convoys, and fortifications along the way that remind you that war is just around the corner.
Wait patiently for an opportunity to come along
If you can visit this place in October, you will be rewarded with magnificent autumn views of the countryside. I had planned to come here to take pictures of different scenery during this colorful season, but unfortunately I arrived too early. So I had a choice. I could just hang out here and kill a week or two, or I could go home and come back. In the end, I decided to stay and use the time to relax and see if any interesting stories would happen in this secret place.
The following story happened on the last day of my trip, when I was wandering around aimlessly as usual, hoping for something special.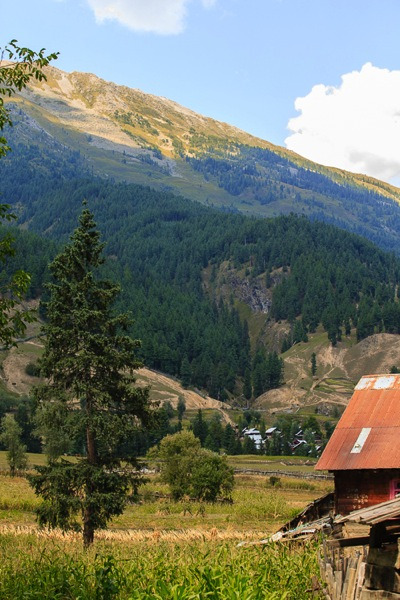 In a few days the place will go into lockdown for six months, and I'm still feeling frustrated that I haven't been able to get anything that would have satisfied me. In the course of my wandering, I happened to notice a woman sitting by the window of a simple wooden house. She looked so sad that I was even attracted by this inexplicable emotion to her side.
Note: Filming in this area requires permission, and it's best to ask a local guide to follow you. The following photo was taken outside her house with the local village people and my interpreter standing beside me, while the woman watched me from above. After taking this photo, I felt the urge to talk to her and try to encourage her.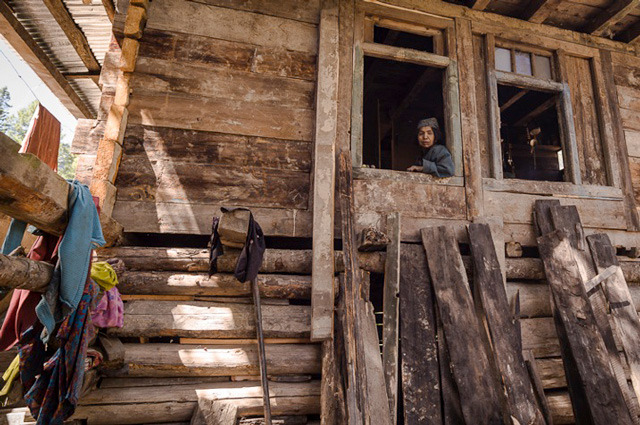 Follow your instincts and let the story unfold naturally
Perhaps you wouldn't have guessed that my first thought when I stepped inside was that this would be the perfect place to test the low-light performance of my new camera. The interior is dimly lit except for a cooking fire in one corner, and the rest is dominated by elements of dirt and mess. As I walked into the house, the woman looked surprised and began to use sign language to try to communicate with me, but I didn't realize until now that she was deaf and mute. At the same time, I also sensed her hostility towards me, so it seemed that I had to give up the idea of her modeling me.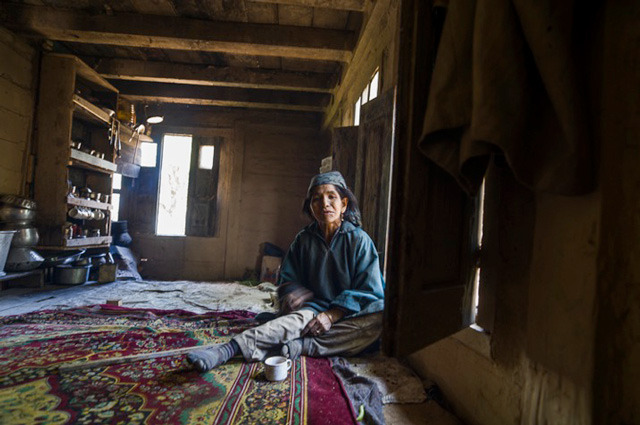 However, I was not willing to leave, so I smiled and sat down opposite her, showing her the camera in my hand, trying to make her understand my purpose and dispel her fear of me. Most of the people who live here have a hostile attitude towards strangers. I tried to use sign language to ask if I could take her picture, but unfortunately I am a complete novice at sign language and the woman could not understand me, while my heart was urging me to take some pictures and go. After a stalemate for some time, I had to give up the chance to get in touch with her.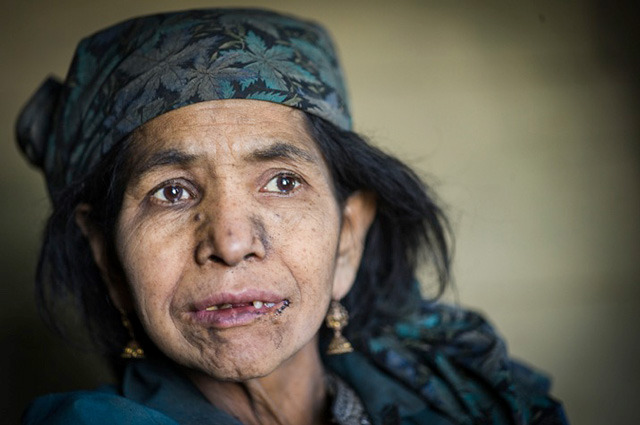 To my surprise, just as I was getting up to leave, the woman's mother came in and told me a story about her daughter. As mentioned earlier, her daughter is deaf and mute, and she suffered from mental illness at an early age. Their life is very difficult now, and there is no one else in the family. When the mother spoke the most emotional moment, I used my camera to record the moving scene. When it was time to leave, all I could do was give the poor family all the money I had in my pocket.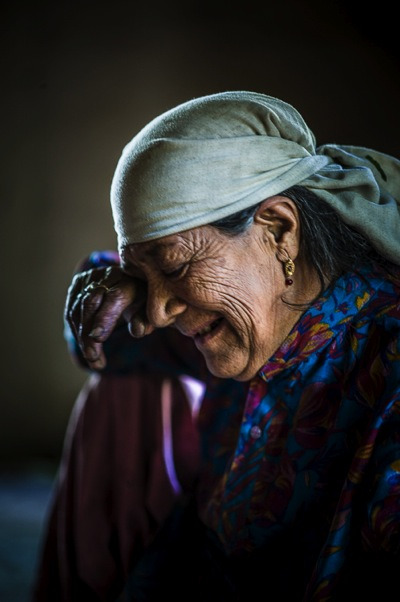 Look for the most moving part of the story
It was with a heavy heart that I left the cabin, but as I looked back, I saw my daughter smiling at me at the window, and that rare smile ended up being the best photo of my trip. So, if you can keep an open mind and follow your instincts, you too can find stories like this on your journey.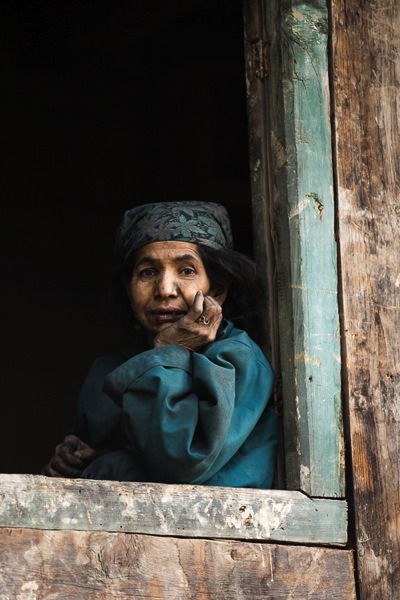 Now, when I look back at this picture, I can feel the power of it. Her smile at that moment could be said to have been born for me, and I even felt that perhaps my arrival had made some small changes and differences in her life. Her smile was so sincere that I couldn't wait to get home before I could record the story. This story awakened my mind and compelled me to share her story with everyone I loved and hated. I want the world to know that she exists, and I believe that this is what every photographer who takes such cherished and unique images like me does. So, don't be afraid of danger, boldly go to the unknown places, discover the unknown moving stories, trust me you will not regret.