Photography is an art that requires exquisite skills and quality tools, and GVM-PRO-SD300B, as an excellent photographic lighting, brings a visual feast for photographers. This 300-watt light source not only has an impressive brightness, but also has many advantages worth exploring.
Excellent brightness, unlimited creativity
GVM-PRO-SD300B brings the creative lighting magic into the world of photography with its powerful lumen output. The 65,000 lux / 1m lumen brings a high degree of brightness and contrast to each frame, enabling the details of the object to be captured. Whether it is commercial shooting or film and television production, it can easily competent, light up the spark of creativity.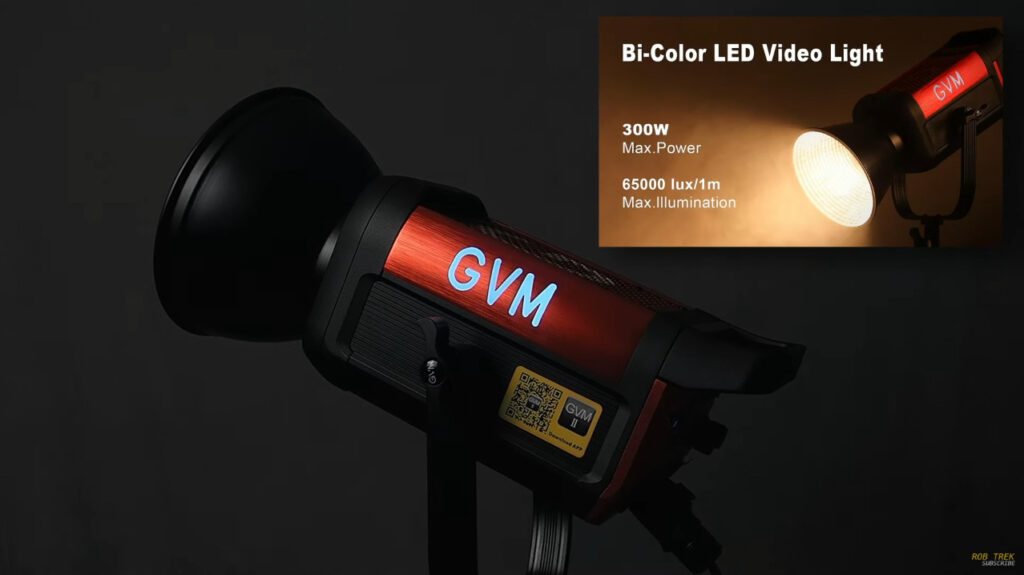 The color is real and beautiful
In terms of color reduction, GVM-PRO-SD300B is unambiguous. Its TLCI and CRI color display index both reach 97 +, which means that it can highly restore the true color of the subject, so that every subtle tone can be perfectly displayed. Whether it is portrait, product or scenery, can calmly deal with, presenting a colorful picture.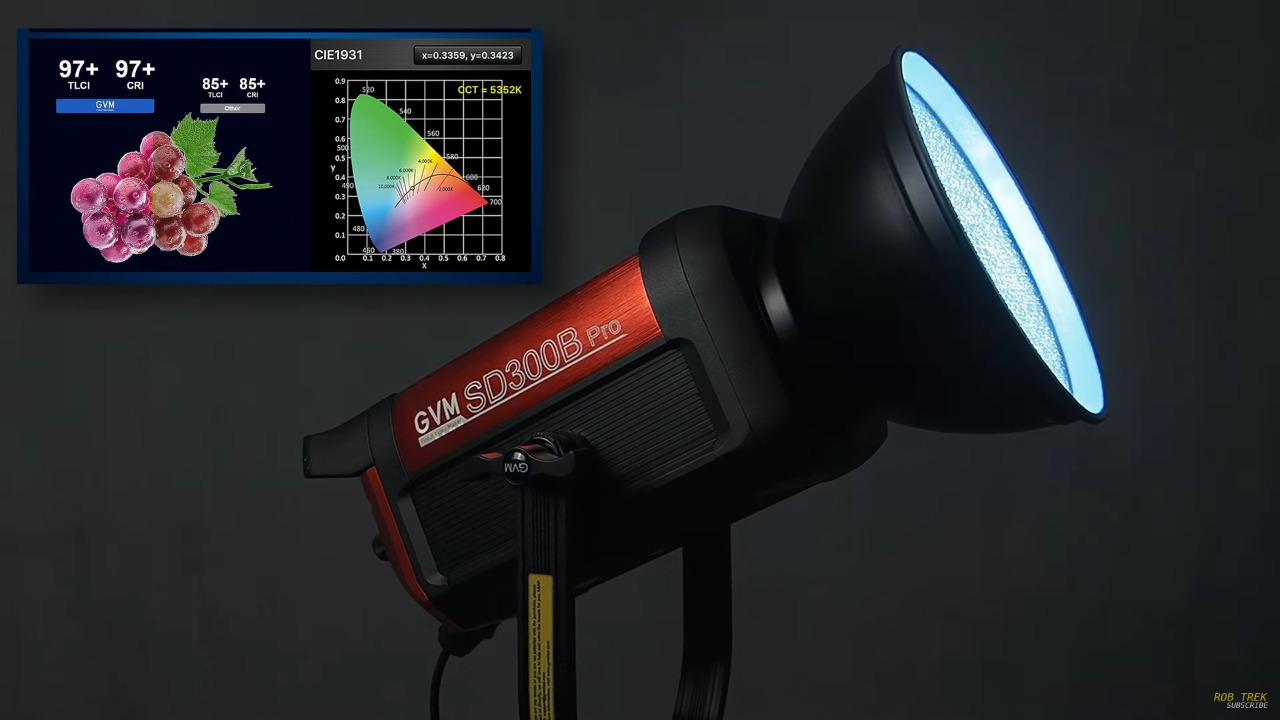 Multi-functional design, a hundred variable shape
The GVM-PRO-SD300B features the Borong bayonet, which means it can easily adapt to most of the soft light accessories on the market. Photographers can choose different soft light covers, soft boxes and other accessories according to their shooting needs to create different light and shadow effects. From soft portrait light to unique special effects light, it can cope freely and meet the changing needs of photography creation.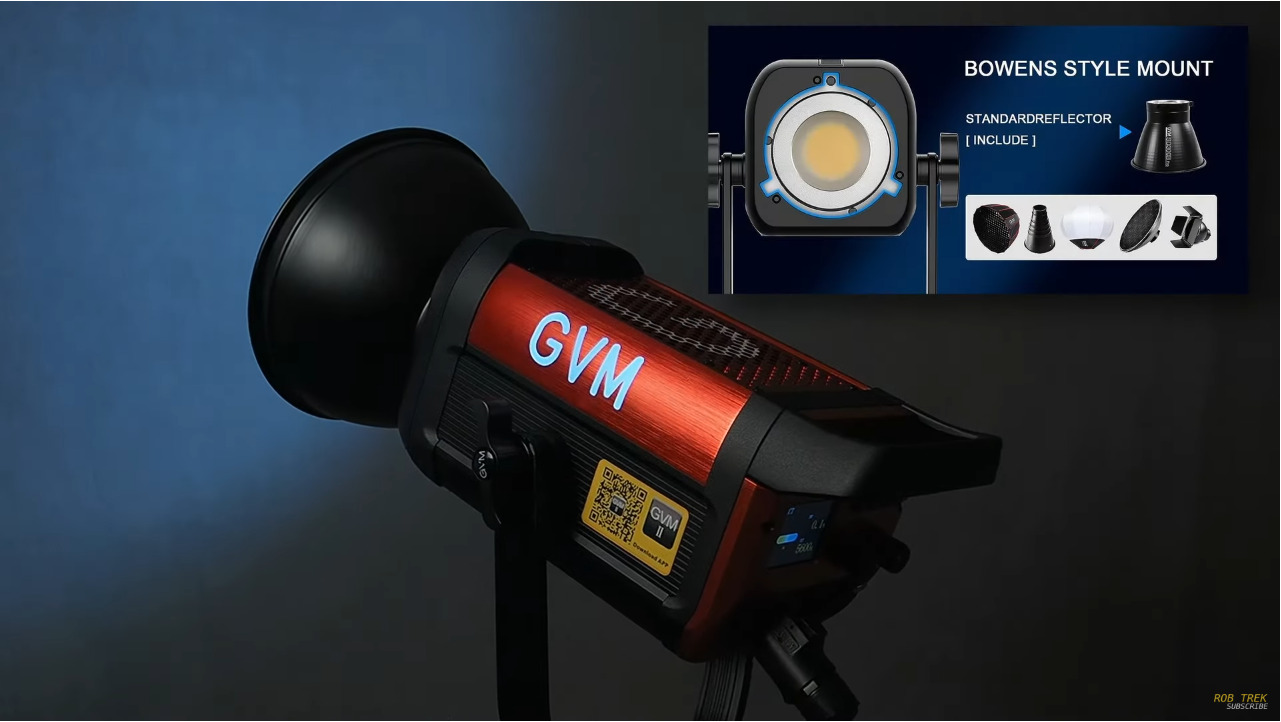 The balance of flexibility and portability
GVM-PRO-SD300B does not neglect portability while achieving high brightness. Its exquisite design allows it to provide a powerful light source and easily carry from the scene. Whether indoor and outdoor shooting, photographers can easily handle it and inject more vitality into the work.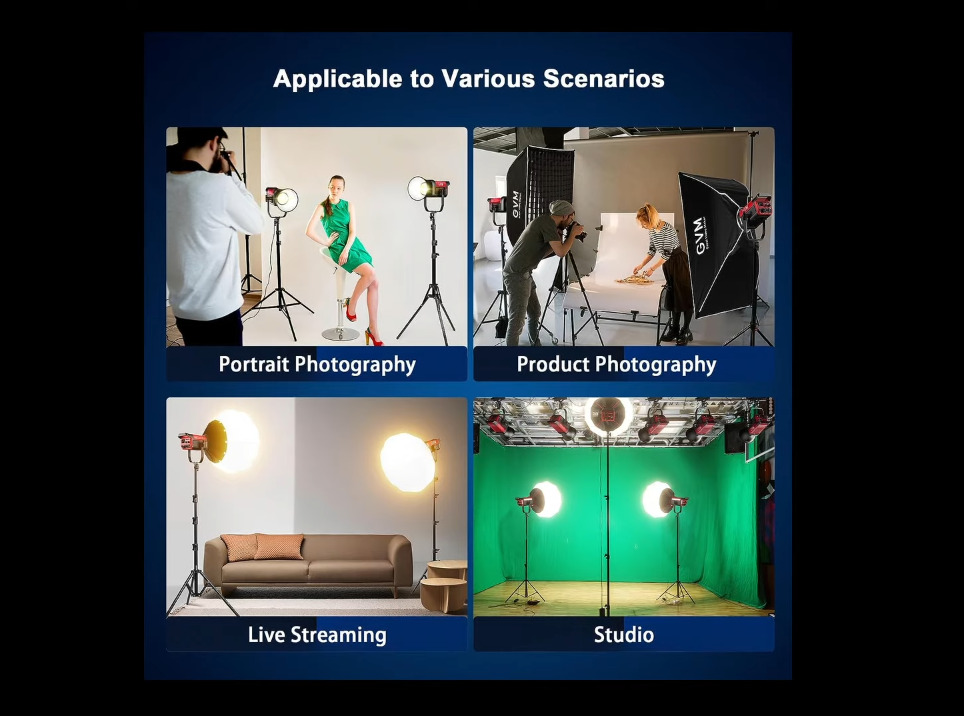 Careful control, unlimited creativity
GVM-PRO-SD300B is not only a powerful light source, but also a partner of photography creation. It is equipped with an intelligent control system that allows photographers to adjust the color temperature, brightness and other parameters at any time for precise light control. In addition, it also supports APP one-click joint control and DMX console control, making the creation process more convenient and diversified.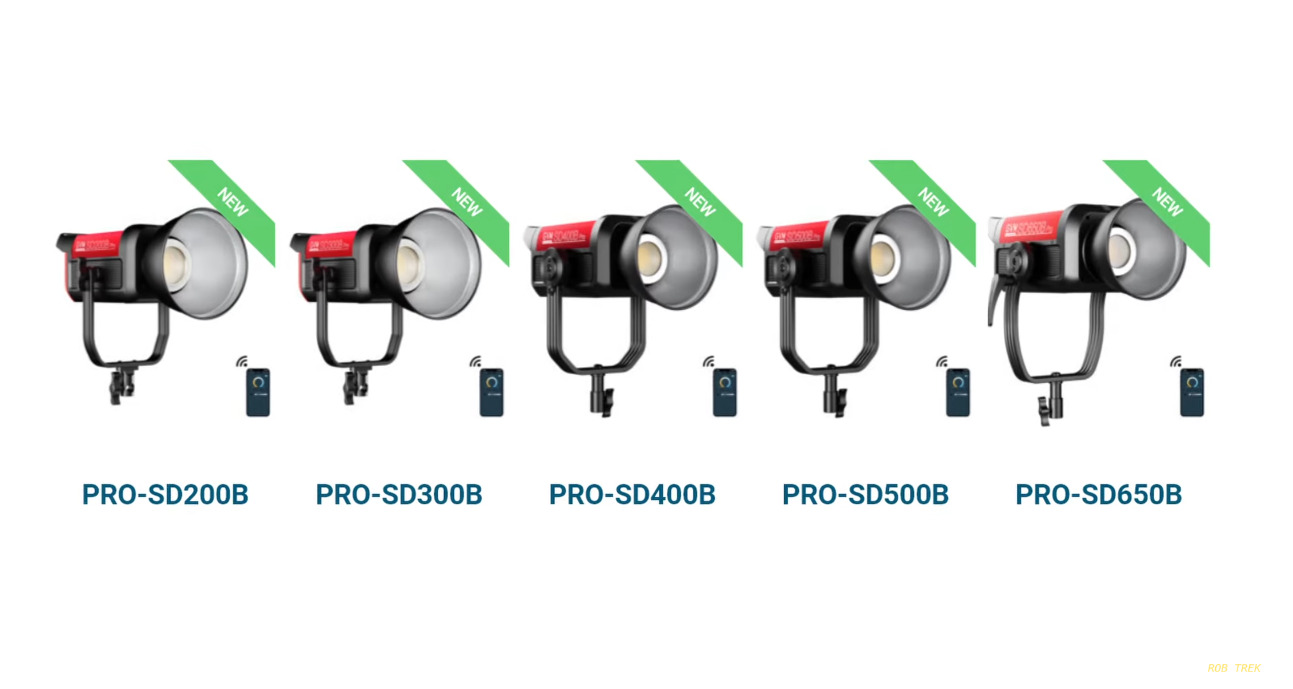 With its excellent performance and PRO design, GVM-PRO-SD300B has become the right hand for photographers. Whether it is commercial shooting, film and television production or individual creation, it can illuminate every moment of creation. As it lights up, we will explore more possibilities of photography and create more colorful visual worlds.