Comments and feedback from photographers
The best way to know if a product is worth the hype is to hear about it from people who have actually used it. We searched online for expert comments, customer feedback on Amazon, Taobao, Jingdong and other platforms, as well as mentions of GVM multi-function stick lights and RGB functional lighting on social media. Many experts agree that this product will change the photography game for photographers and videographers, and its versatility, portability, and color control make it a must-have for any creative professional.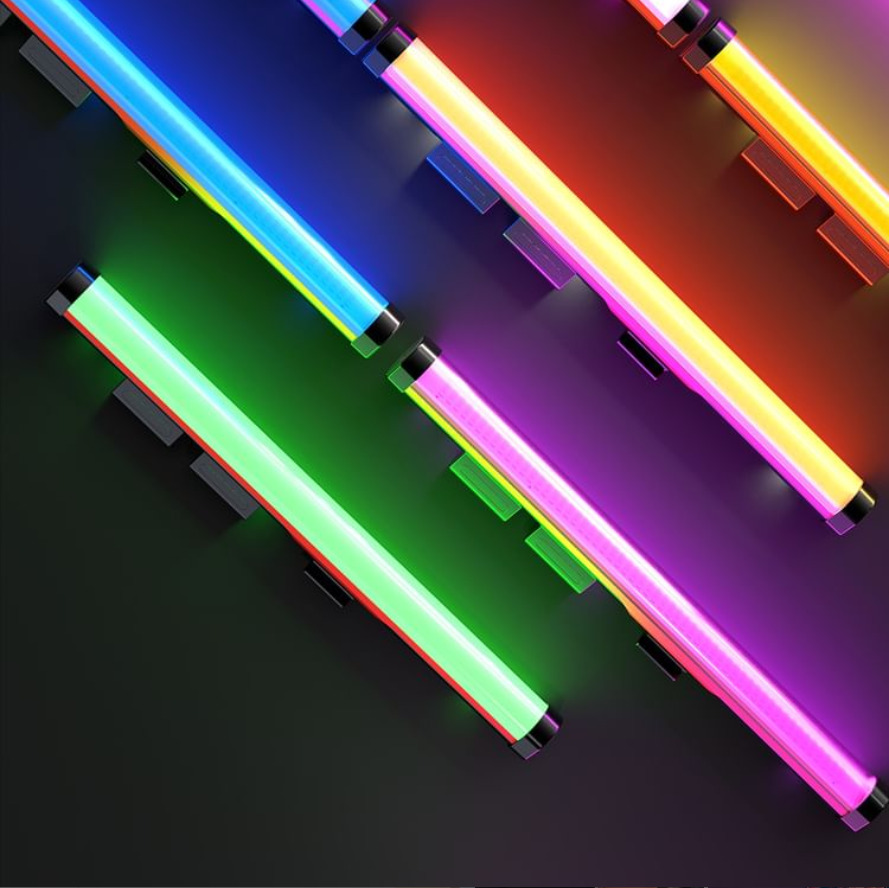 The RGB mode is especially praised because it allows users to create unique and striking lighting effects. But what do customers on Amazon have to say? One user raved about the light's "working principle" and ease of use, while another pointed out its durability and low thermal radiation.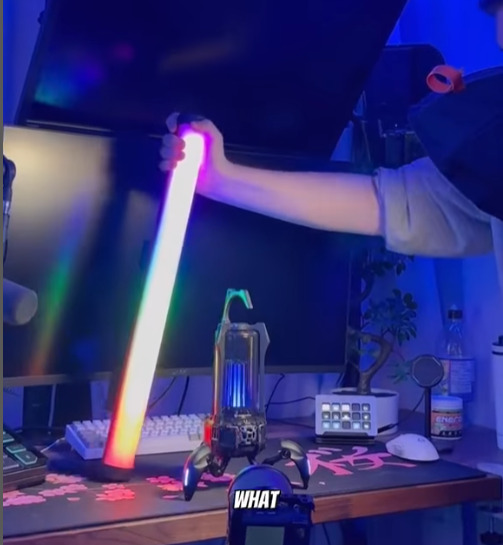 Some reviewers mentioned that the battery life might be longer, but the overall consensus is that this is an excellent product, and social media has been abuzz with users sharing their love for the GVM's versatile wand light, from showing off stunning product photos to sharing behind-the-scenes footage of portrait shoots, it's clear that this product is a game changer for content creators.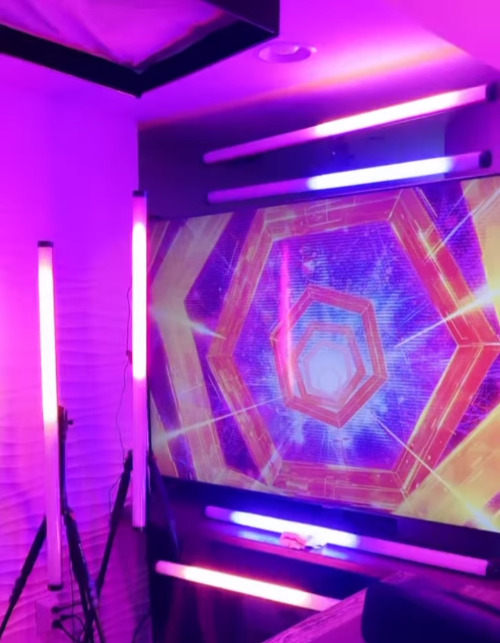 Overall, the reviews and feedback on GVM multi-function stick lights versus RGB functional lighting have been overwhelming, and if you are looking for a versatile and easy to use lighting solution, this product may be the one for you.
Comparison of GVM multi-function Tube lights with other lighting products
If you want to add a versatile lighting tool to your photography kit and you want to know how GVM versatile stick lights compare with similar products on the market, well, let's take a closer look. First, let's compare the GVM wand to other two-color LED video lights. While a certain brand of light is affordable, it lacks some of the features that make GVM lights so appealing.
First, the GVM stick provides more precise color temperature control, as well as creative and customizable lighting options for 12 scene lighting effects plus 6 pixel lighting effects. In addition, the GVM wand is lighter and has a brightness of up to 45W, making it easier to shoot with you.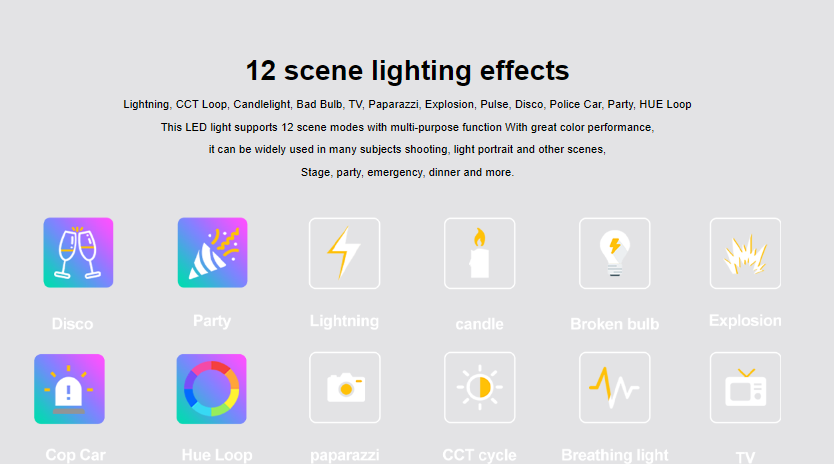 The GVM wand has a higher overall brightness level, making it a better choice for low-light situations, and in addition, the GVM wand is more affordable, making it an excellent choice for photographers on a budget. The GVM wand offers a range of power options, including D-Tap, USB, and AC power.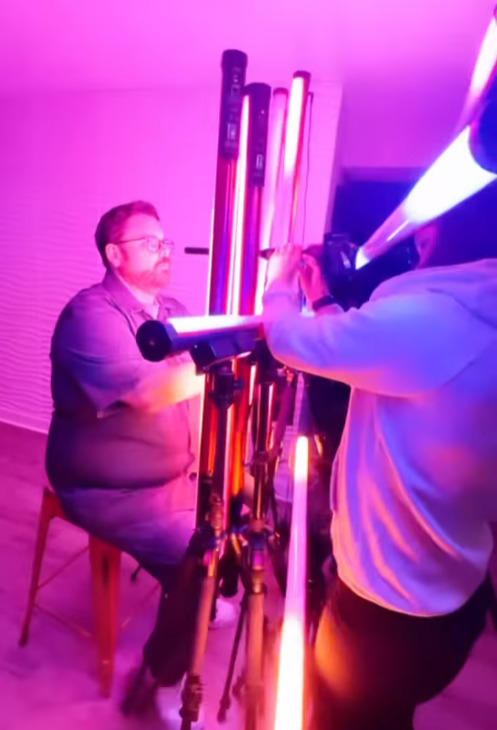 Overall, the GVM multi-bar light offers a great combination of versatility and affordability with RGB functional lighting, and while it may not be the absolute top choice on the market, it's certainly a solid choice for photographers looking to expand and improve their lighting Settings.
We've explored all the magic of GVM multi-function stick lights versus RGB functional lighting and learned how to use them for photography and videography. With its color temperature control, RGB mode, and portability, it's a versatile addition to any photographer's device, and reviews and feedback from fellow photographers have been positive, with many praising its low-light features and creative features.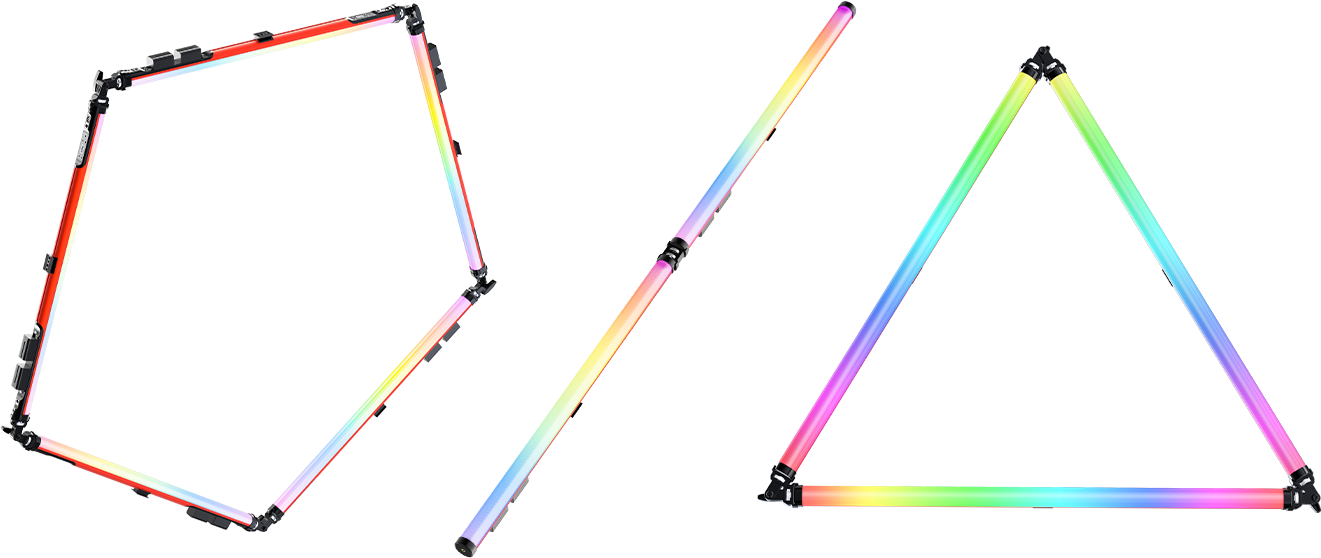 Compared to other lighting products, we can see that it has a place in some of the big brands on the market, and for those willing to invest, GVM multi-function bar lights with RGB functional lighting are definitely worth considering.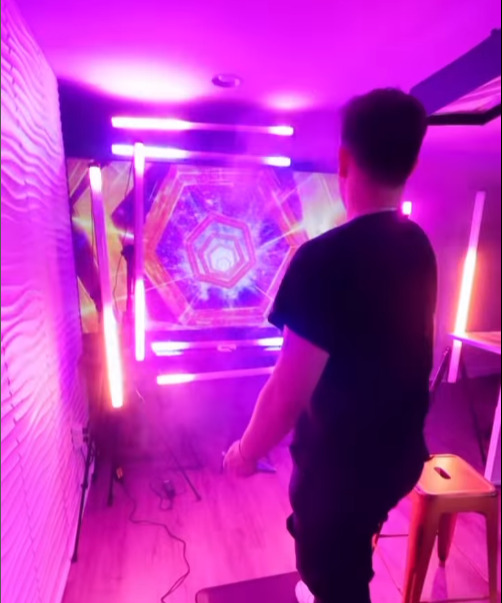 Overall, I would say that this is a good investment for any photography enthusiast looking to elevate their work with the help of this quirky, versatile, and convenient gadget.