Description
GVM-1200D is a new multi-functional mode RGB Video Panel Light including an RGB Light Panel and a Power Supply Adapter. The light front is also equipped with a 4-sided folding page to focus the light's divergence direction. It is also equipped with a bright acrylic lampshade board to make the light softer. You can use two independent NP series lithium batteries or a DC15V/4A power adapter to supply power.
With APP intelligent control system, in APP mode, you can use Bluetooth to connect to APP, you can control the light through your smart mobile device, you can freely switch them between CCT and HSI and 8 scene modes on the APP, and you can also customize the storage scene mode that you need. In the APP, you can achieve stepless color adjustment, dimming, stepless RGB and Bi-Color adjustment, brightness/color temperature/hue/color purity can be controlled at your will, and most importantly, it can also be controlled online through multiple lights to make output synchronously. This makes it very convenient to apply to all kinds of studio live broadcast, studio lighting shooting, etc. You can choose the scene mode output that suits you according to different environments. The provided portable carrying bag can hold the light and power adapter, making it easy to carry.
High power photographic lamp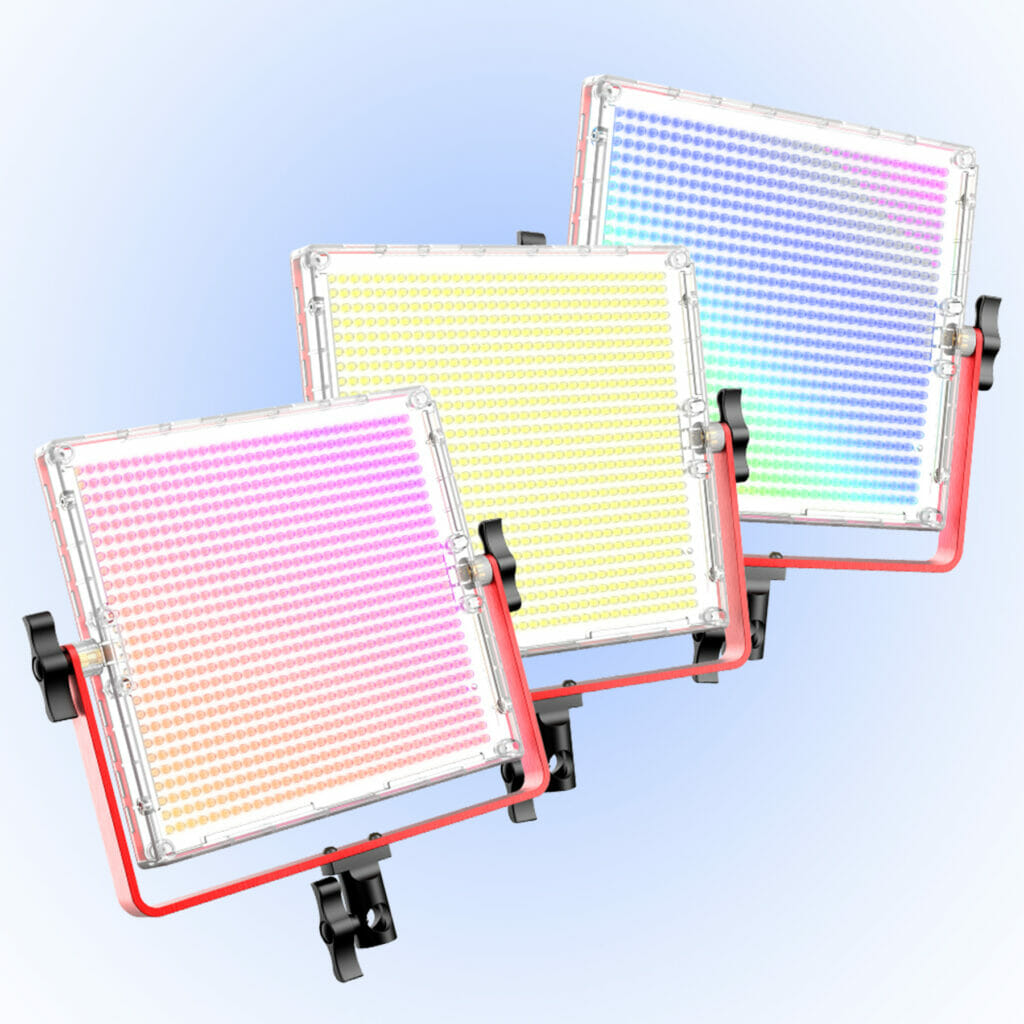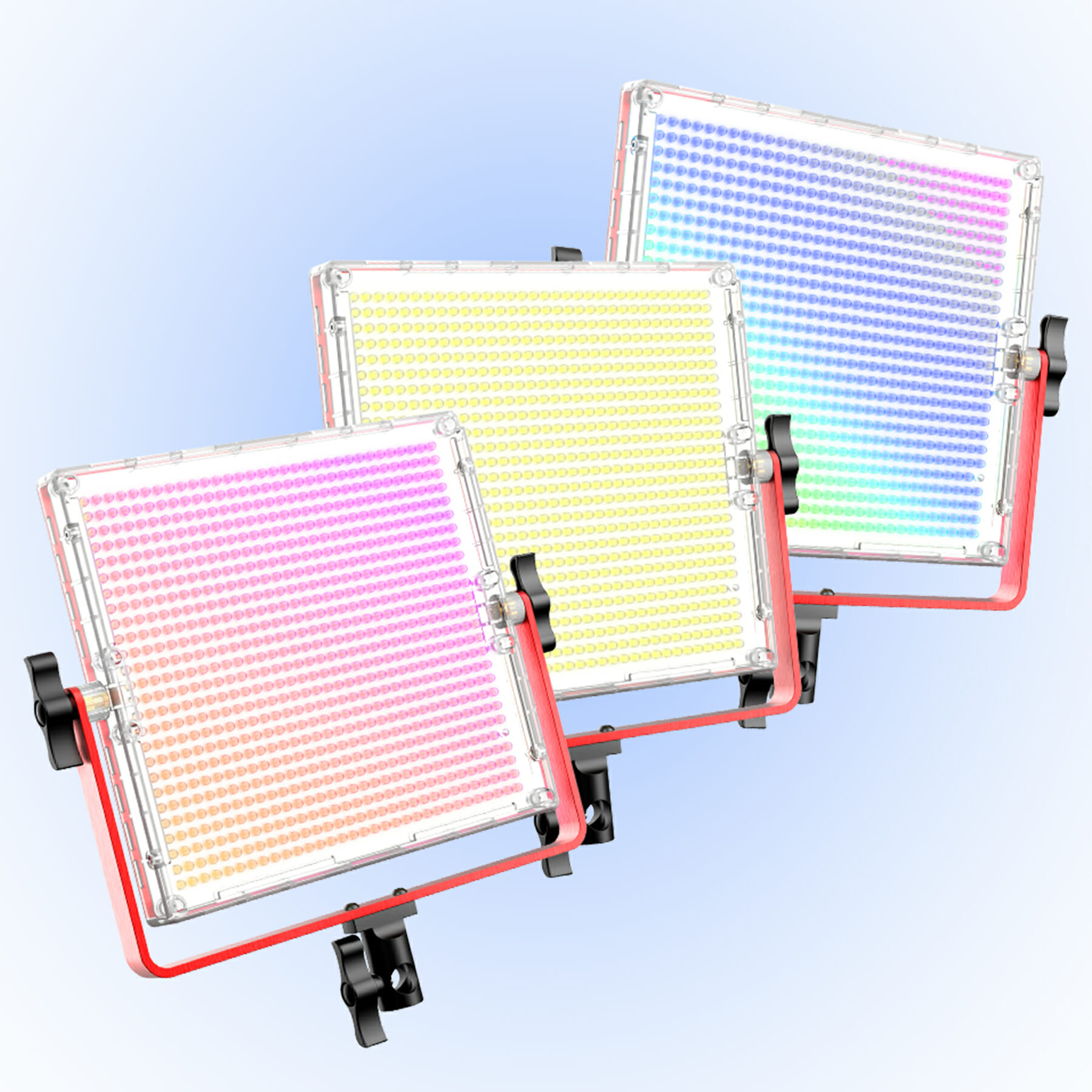 Bi-color & RGB Output Ways
The first mode is where the color temperature is between 3200K and 5600K. The second mode allows you to adjust the hue output and color saturation of red, green, and blue from 0% to 100%. which means it can output a variety of colors to meet any needs.
Lamp bead soft light protection board
1.In daily use, there is a protective plate to protect the lamp beads from damage due to collision. It can protect itself when some large studios are put together with other lamps.
2.The protection board has its own soft light function, so that your eyes won't be tired when you look at him for a long time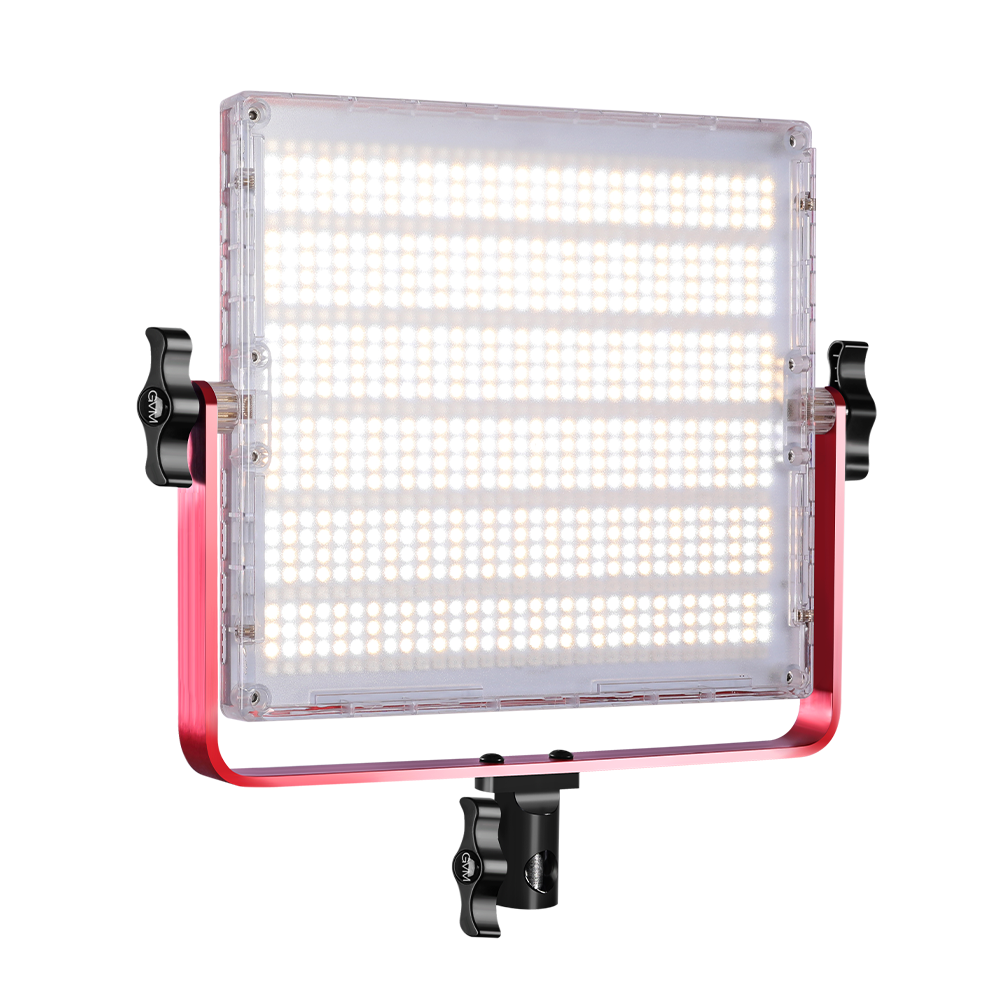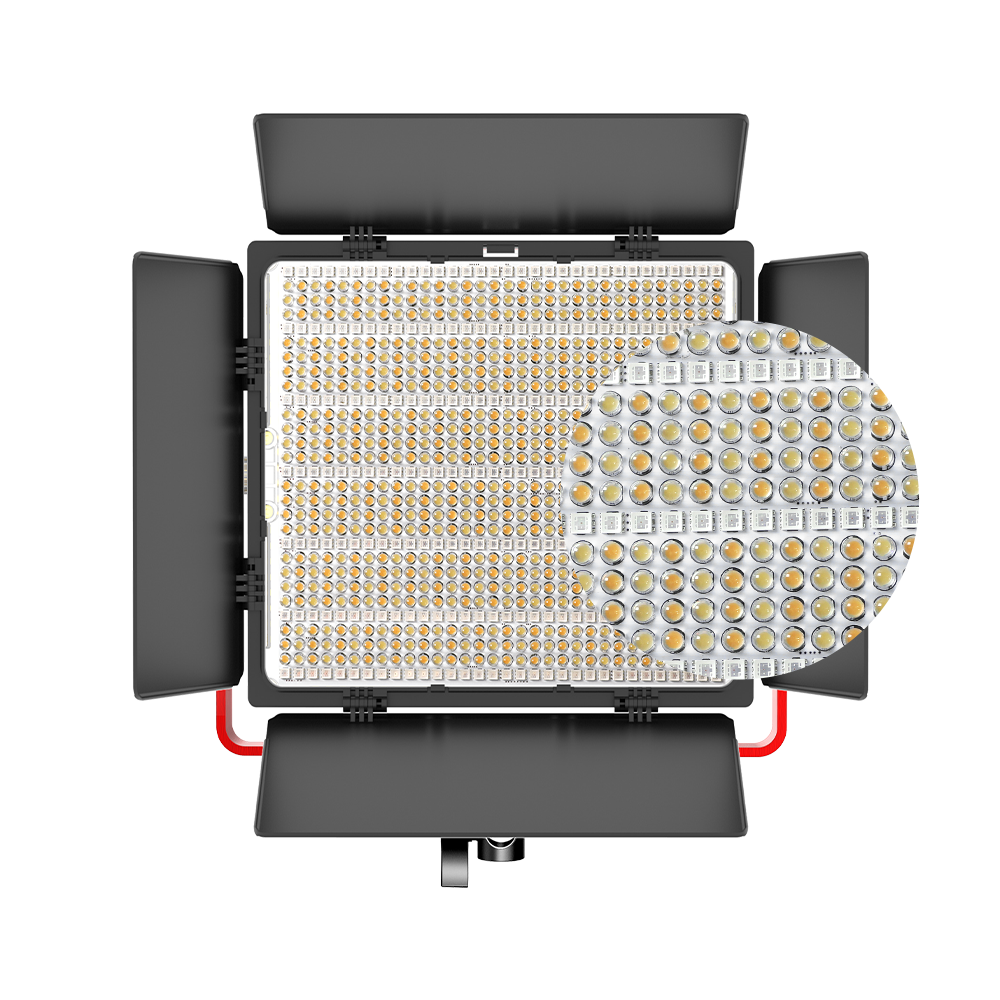 Innovative Patent 60 degree plug-in lamp bead
1.With a 60 degree plug-in lamp bead, the light of the lamp may be brighter, and the irradiation distance will be longer than the ordinary flat panel lamp on the market.
2.The arrangement of RGB light beads is more dense. In RGB mode, the brightness is upgraded and the shooting area is increased. It can also play an excellent brightness in large scene mode

The specially developed lamp beads have a long service life, with a service time of more than 80000 hours under normal environment, far ahead of competitors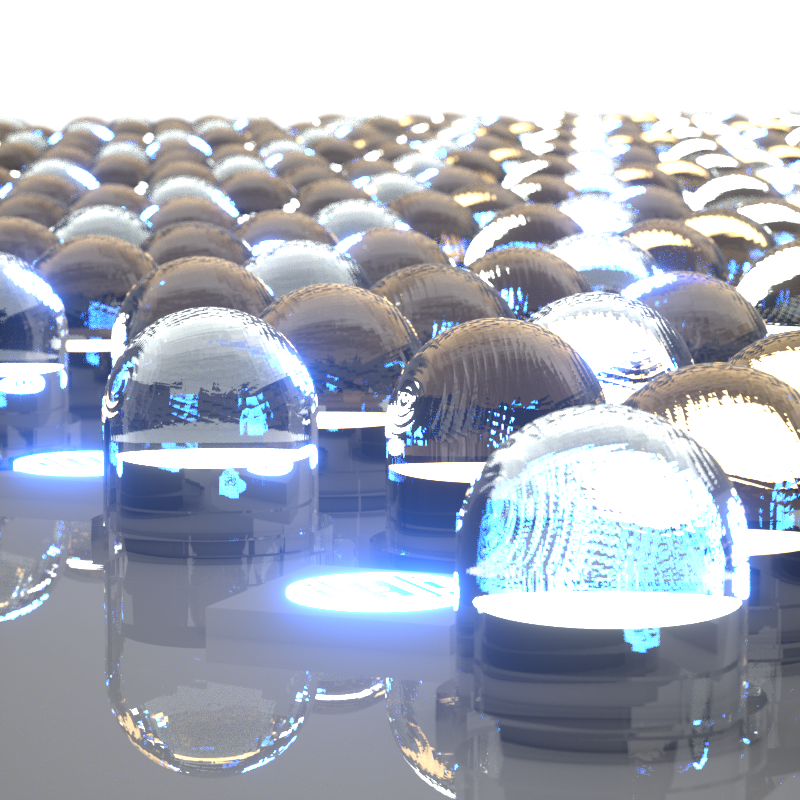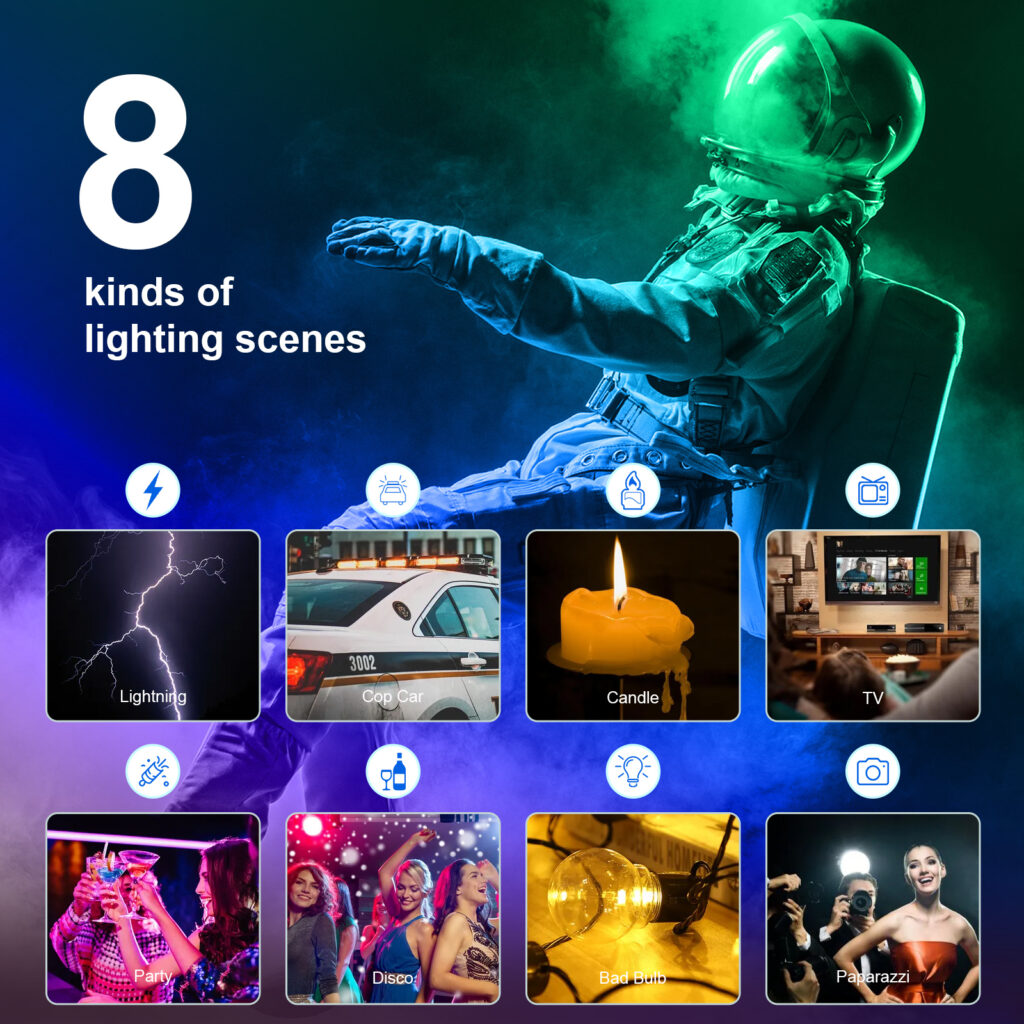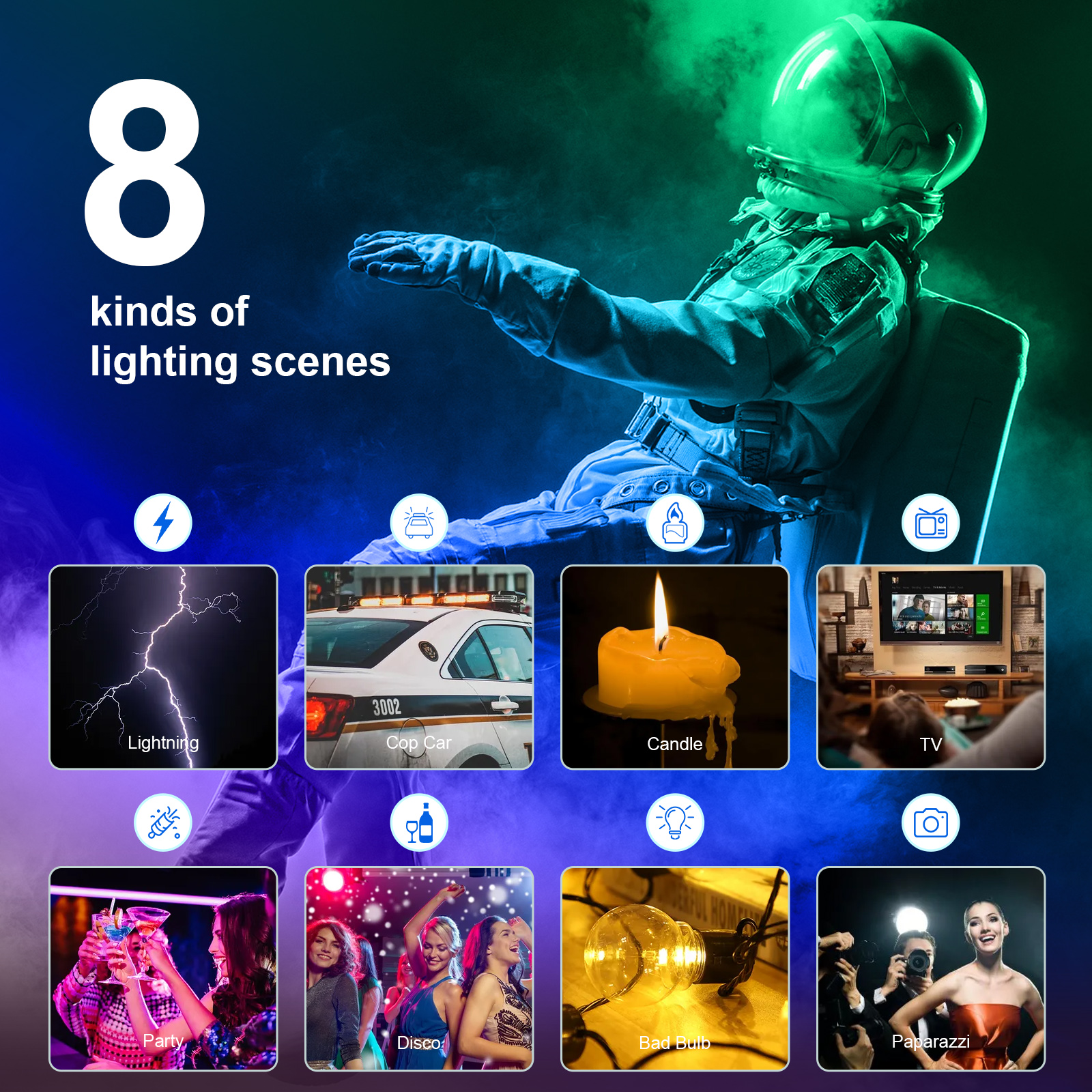 Upgraded RGB video lights, It supports 8 kinds of special lighting scenes to enrich your shooting environment, including
1.Lightning                          5. Party
2.Cop Car                           6. Disco
3.Candle                             7.Bad bulb
4.TV                                    8.Paparazzi
App Intelligent Control System
The video light is equipped with a Mobile App control function, download the GVM app in major app stores (such as Apple Store/ Google Play. Etc. ) Convenience to control the accurate color and temperature you need. Effective for your video shooting.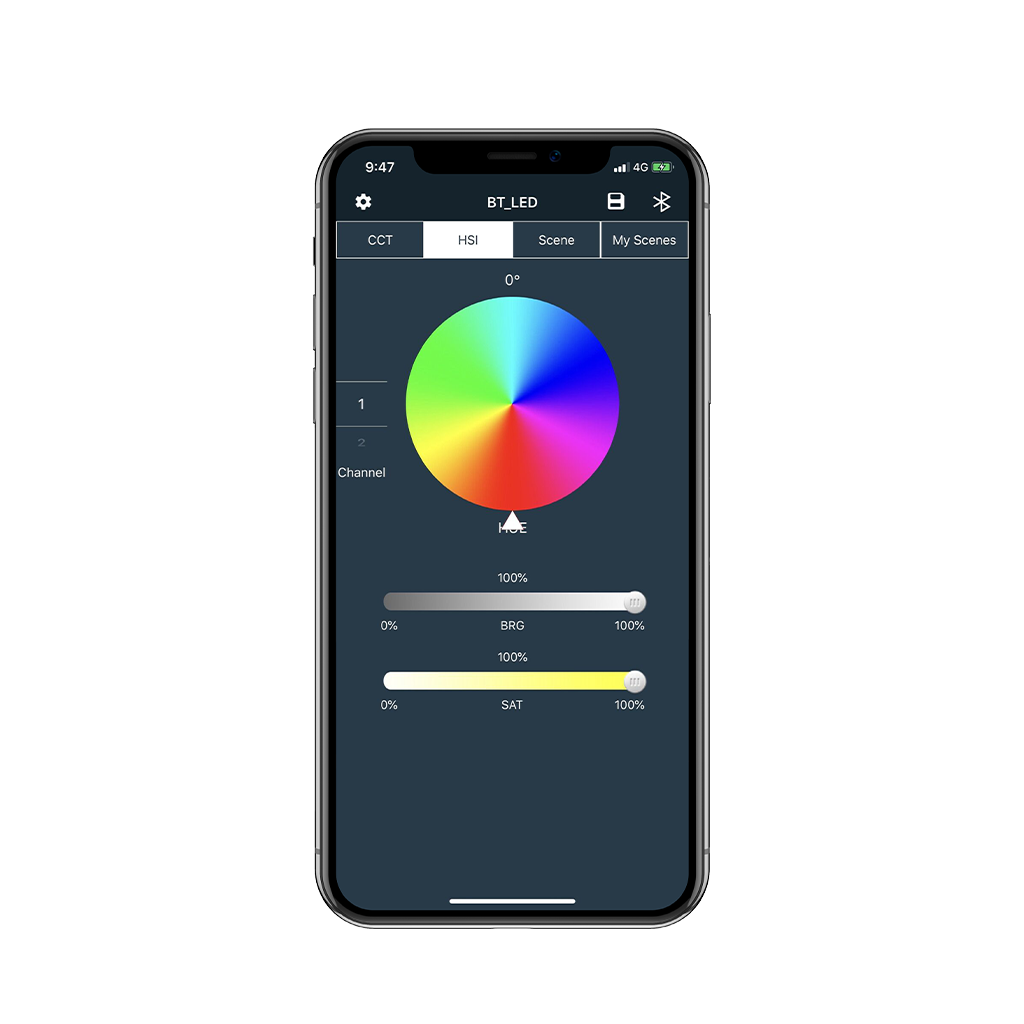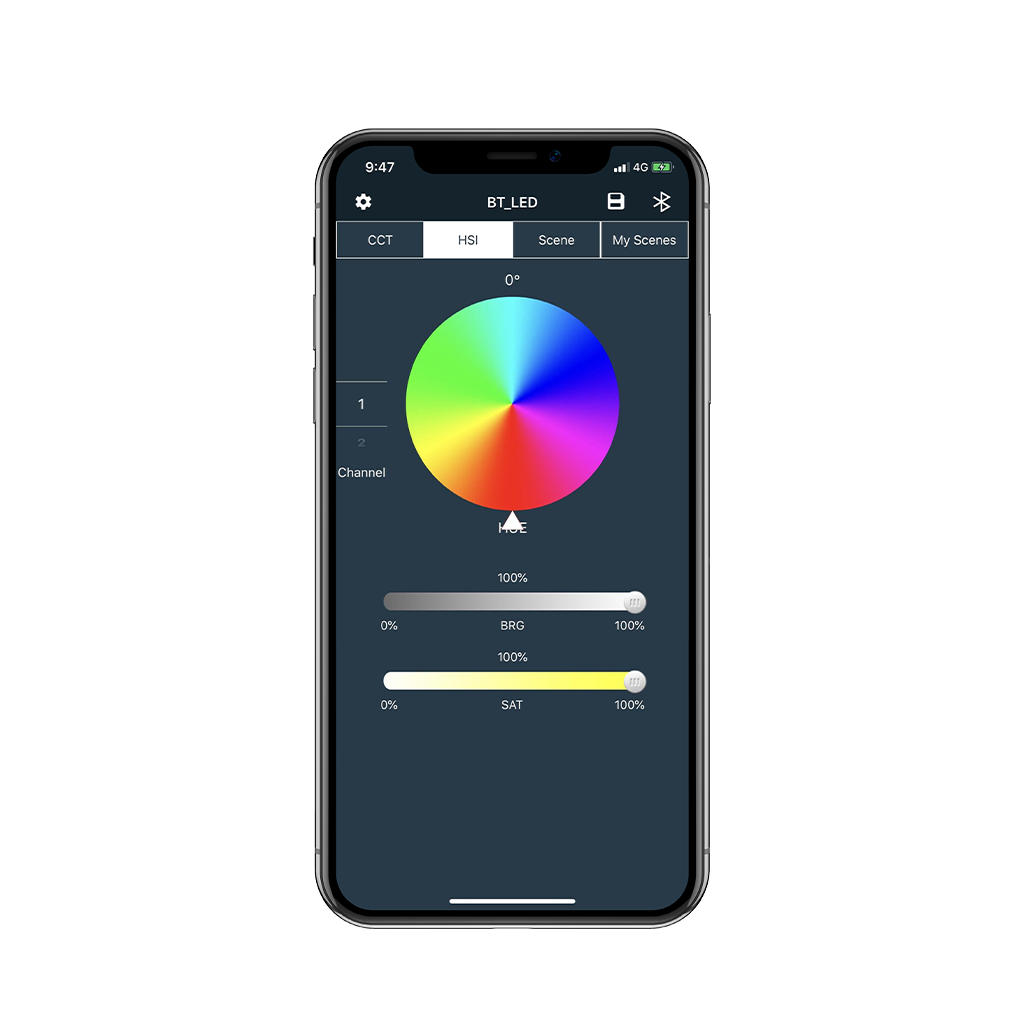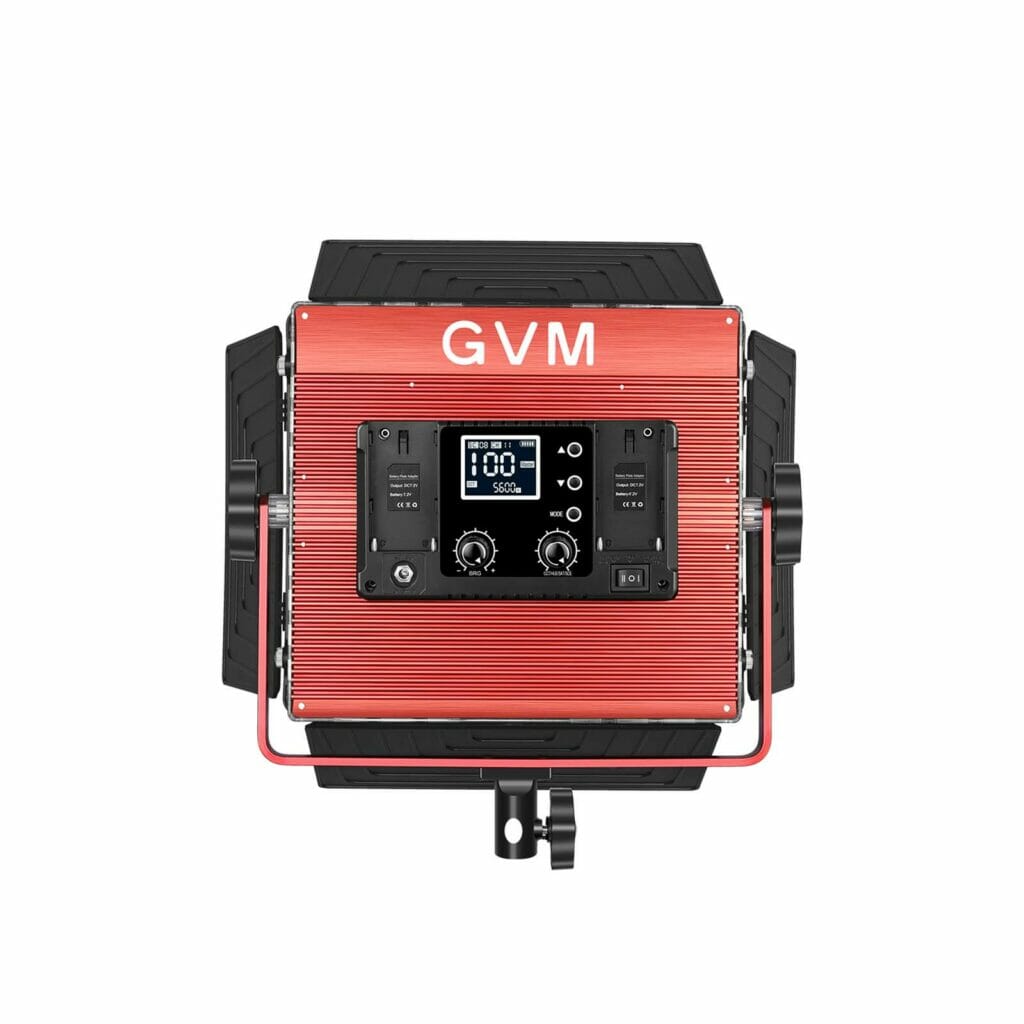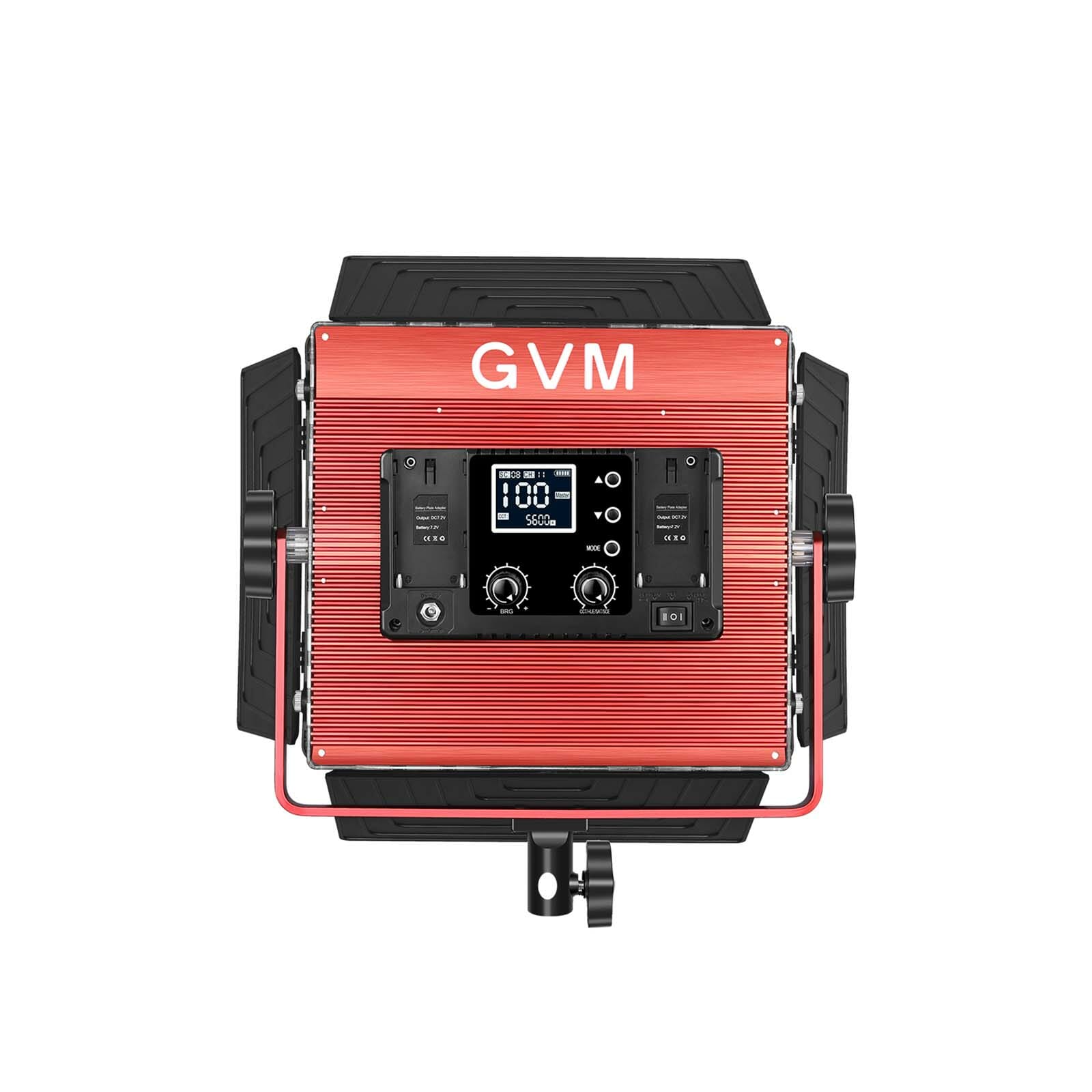 Aviation aluminum alloy back plate
And the light shell is made of high-quality red aluminum alloy, which makes it efficient in heat dissipation. There is also a GVM LOGO on the light back, which will shine under the light
There is F550-F750-F970 universal battery interface on the back, which can support the needs of outdoor shooting. When shooting indoors, it is equipped with power cord for use
Ultra high color rendering index
This RGB Video Light is equipped with 928 pieces of high-quality, CRI 97+ LED Lamp Beads, power is 50W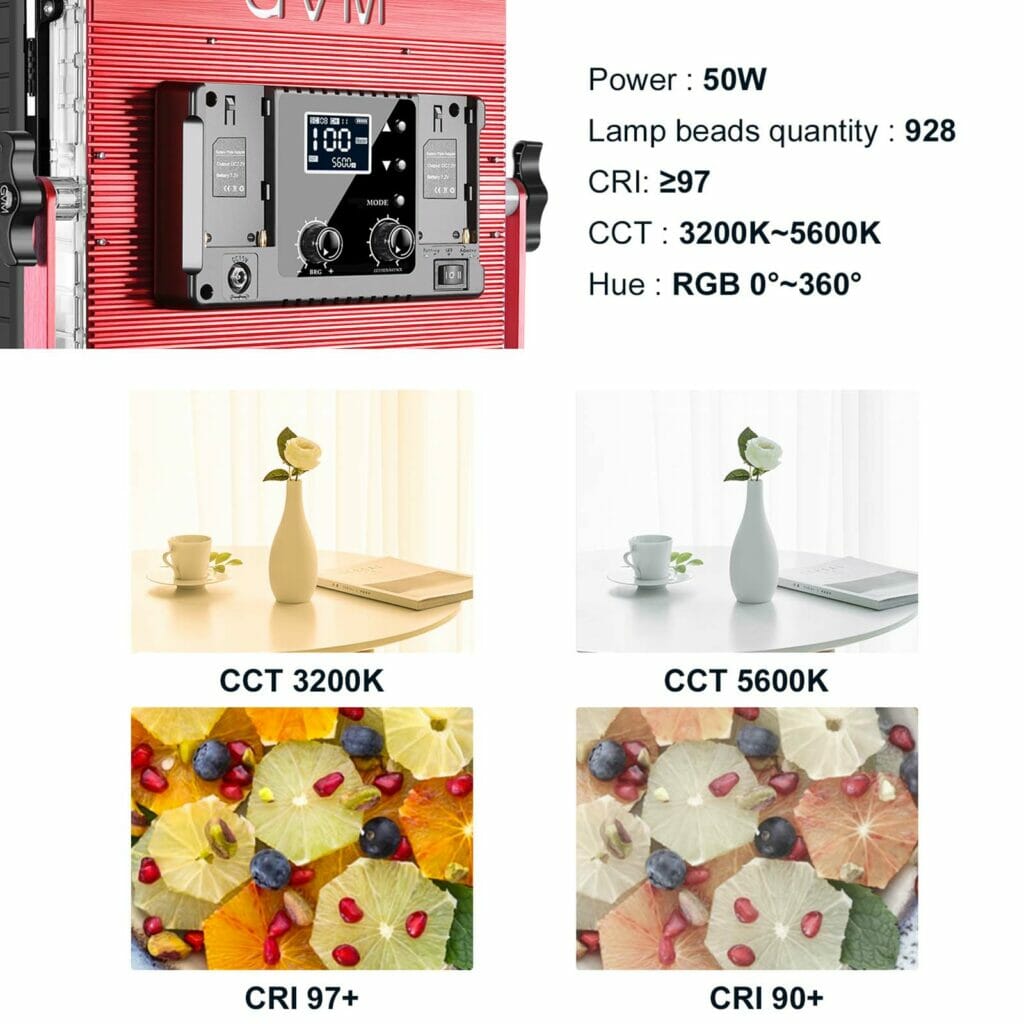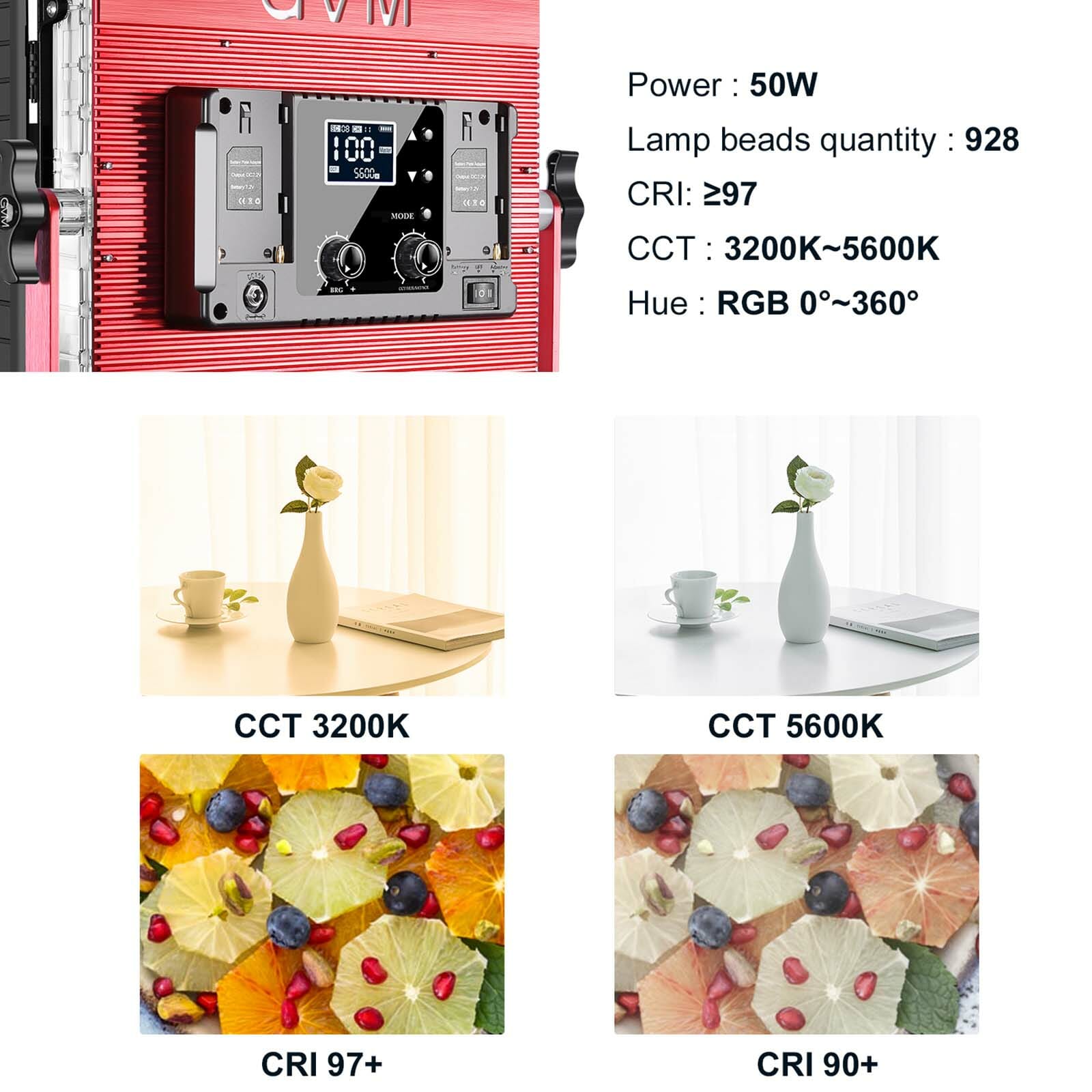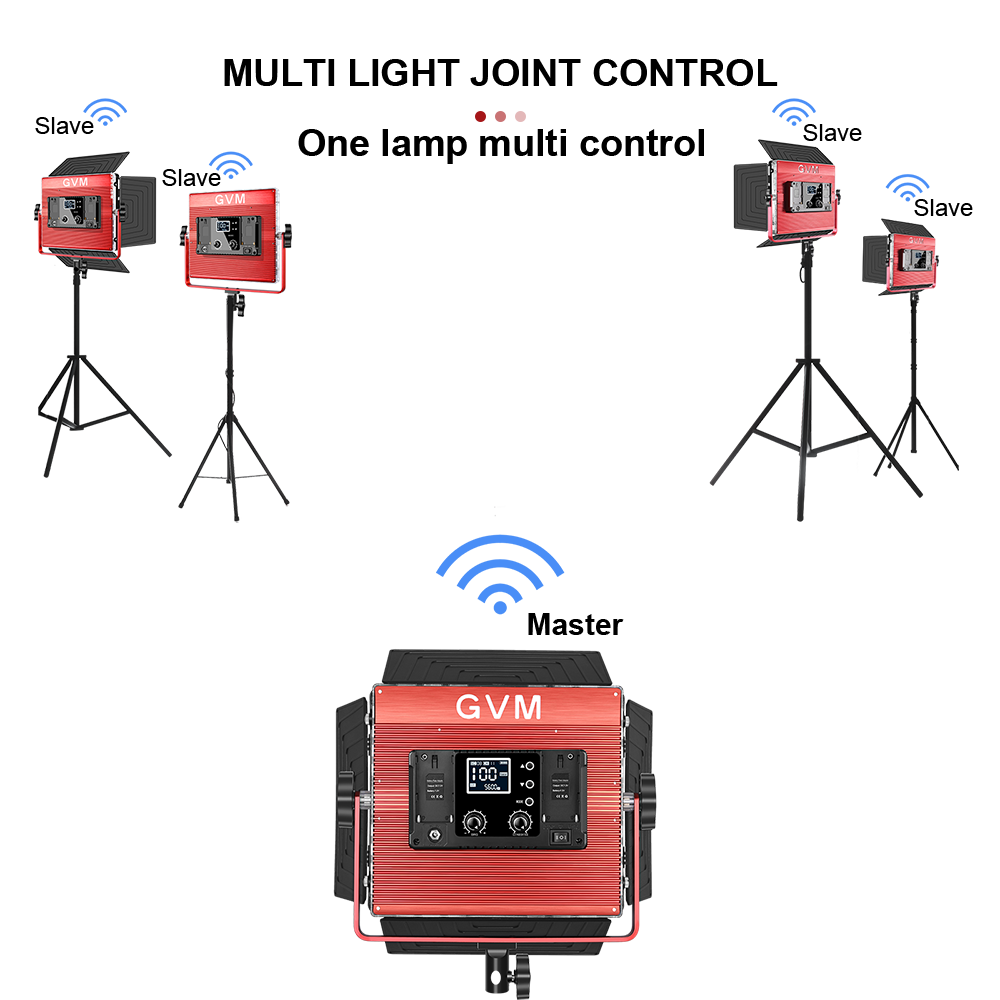 2 multi lamp joint control modes
1.You can manually set one lamp as the main control mode and other lamps as the controlled mode on the control panel of the lamp, which can control up to 120 lamps.
2.If the lights are far away from you, you can use the mobile app to control them. Just set the main control light to app mode and other lights to controlled mode, you can remotely control up to 120 lights from a long distance.
Scenes Modes
Lamp bead life
Bi-color & RGB Output Ways
App Intelligent Control System
RGB 1200D support 2 multi lamp joint control modes
Innovative Patent 60 degree plug-in lamp bead
GVM-1200D RGB Video Light Bi-Color Soft Panel Light 3-light-kit
3 x GVM-1200LS RGB LED Video Panel Light
3 x Power Supply Adapter
3 x Power Cable
3 x Light Barn Door
3 x Light Stand
1 x Carrying Case
1 x User Manual