Description
GVM-1500D is a powerful and practical RGB full-color photography light
Power up to 75W, can also install folding and diffuser,
Avoid excess light, make the light softer,
Custom control of fill light makes it easy to get the results you want.
Optional grille softbox also available
After installation, the light effect can be softened, gathered,
Aluminum alloy has a solid structure and efficient heat dissipation
Therefore, it can provide stable and consistent high output for a long time during the service life.
And GVM-1500D has a lightweight and portable design
The dimensions are 270x418x40 mm and the weight is only 1.55kg
Suitable for live broadcast/outdoor/studio photography etc.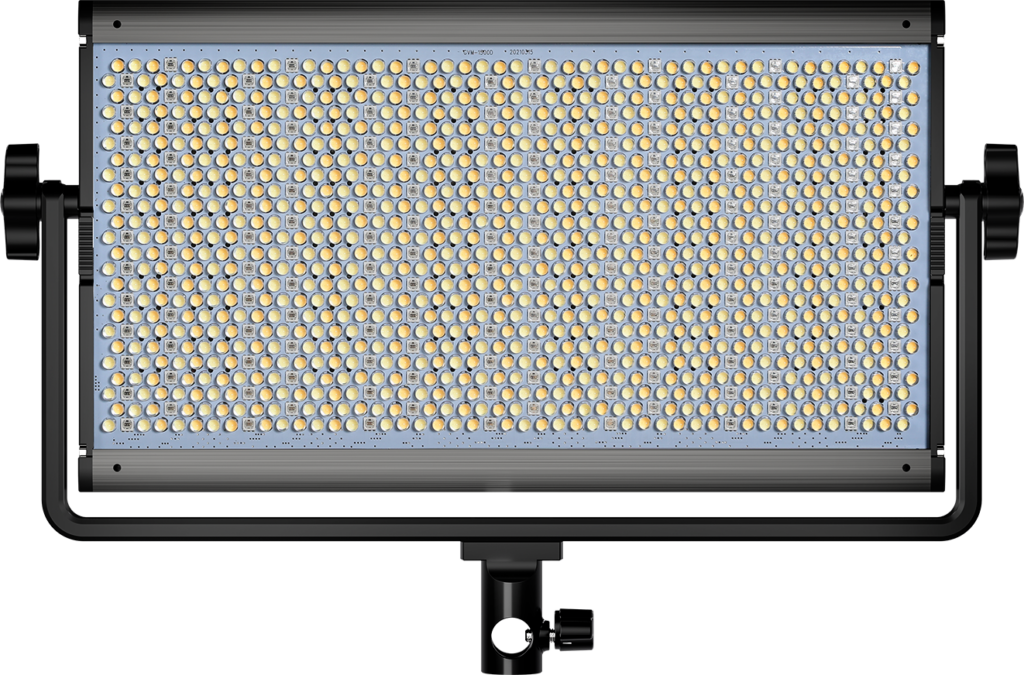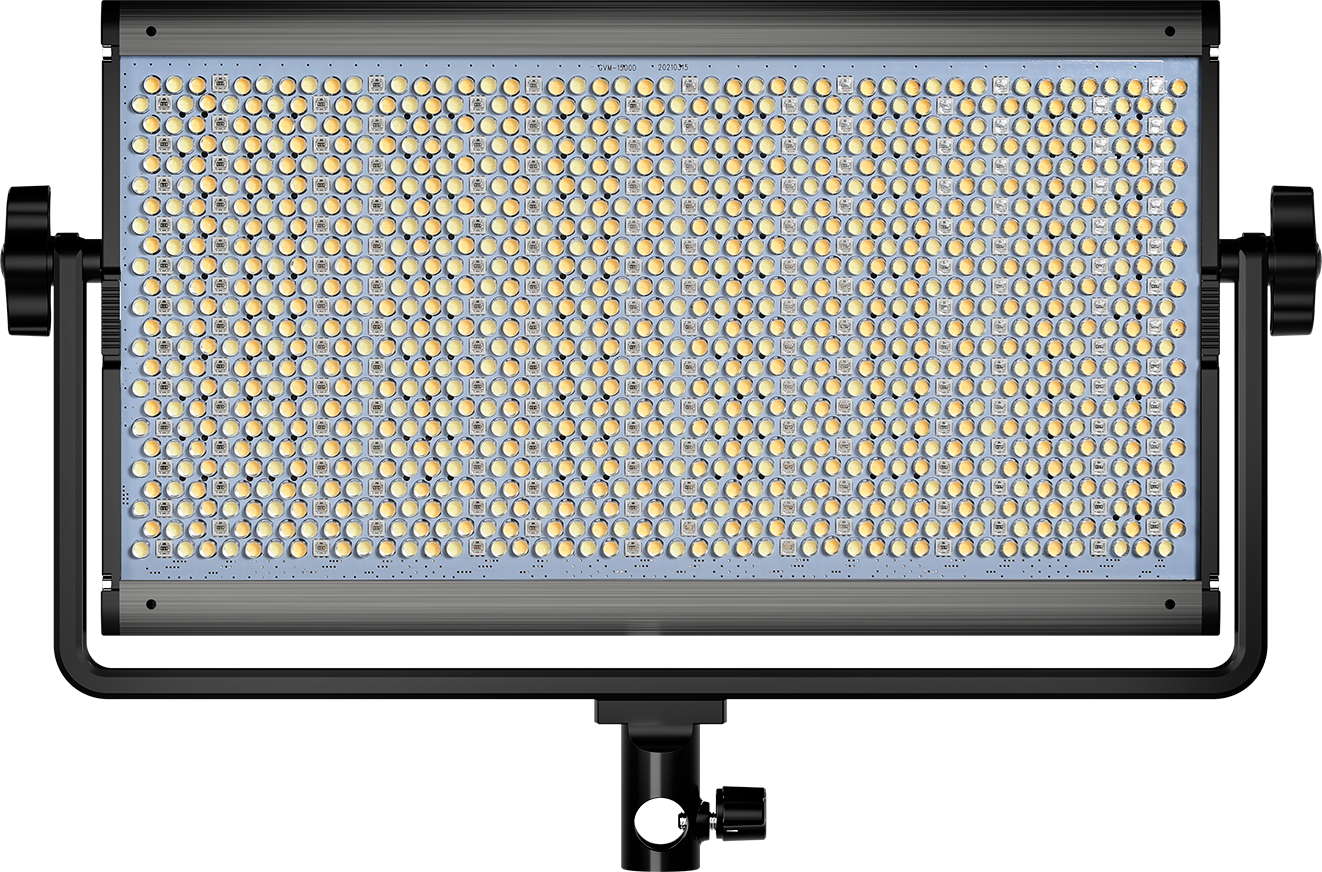 GVM-1500D provides a smooth and even beam field by combining the latest wide beam, true-tone SMD LEDs and diffuser plates. The large surface area of the panel produces a bright, surround output with clean, soft shadows and acts as a beautifying light on the body.
High CRI High Brightness Lamp Beads
Scientifically design the typesetting layout of lamp beads to make the light projection more uniform
Higher brightness, low pearl luster decay, long service life
Infinitely adjustable RGB color and dual color temperature characteristics
Brightness/color temperature/hue/color purity can be controlled at will
Color temperature range 3200K~5600K
With 1128 LED lamp beads, it helps to restore and enrich the color of objects, providing you with natural and vivid shooting effects.
CRI 97+ restores the true colors of beauty and has more realistic color reproduction
The captured picture is more vivid, the color of the characters is more realistic, and the texture of light and shadow is better
Cool and warm two-color mode, let your works have more color imagination, and make creative videos easily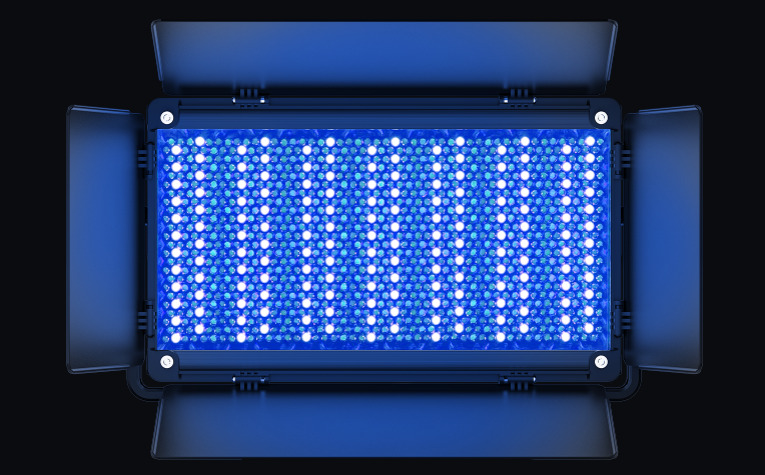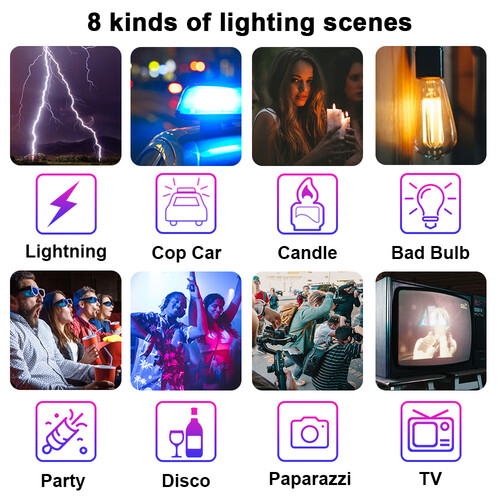 GVM-1500D provides 8 scene modes
1、Lightning
2、Police Car
3、Candelight
4、TV
5、Bad Light Bulb
6、Disco
7、Paparazzi
8、Party
New creative scene lighting effects, make your works more exciting and dynamic
Excellent excellent brightness
High power 75W LED video light.
Lumen parameters: 9770lux/1m, 30800lux/0.5m
An ultra-high color rendering index of 97+ helps restore the truest colors.
And it can enrich cold and warm light, full color light and provide the most natural light feeling.
Make this luminaire suitable for live use in live rooms and small film and video crews.
Provide you with vivid shooting effects and provide users with a hassle-free experience.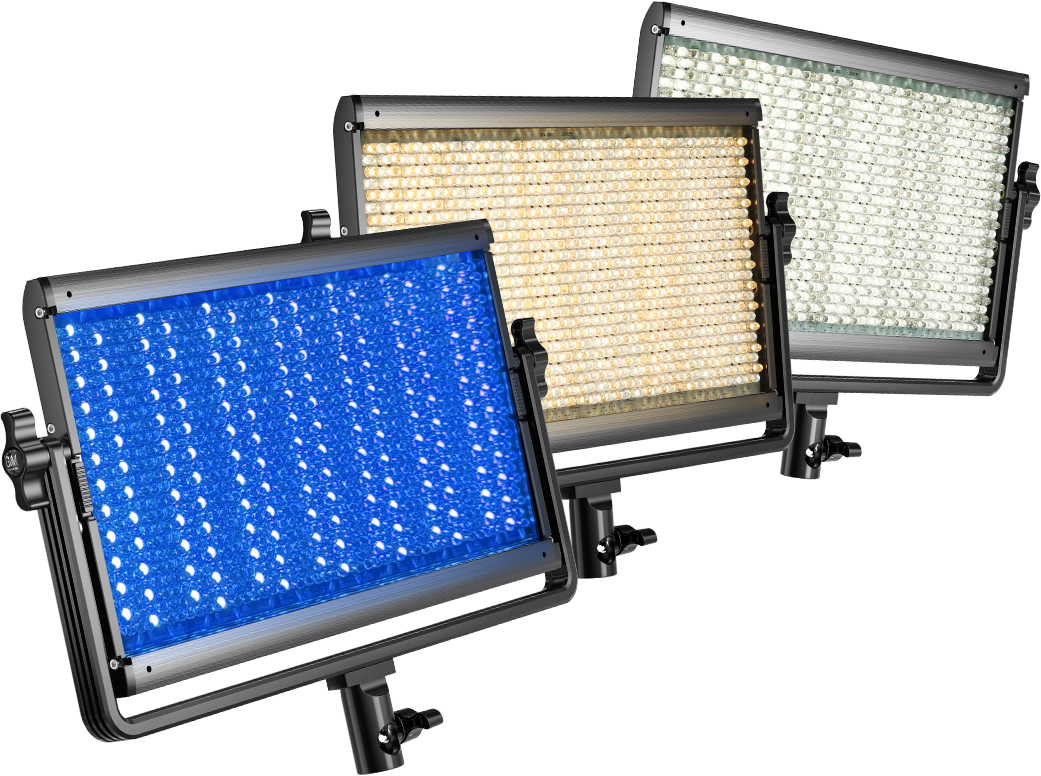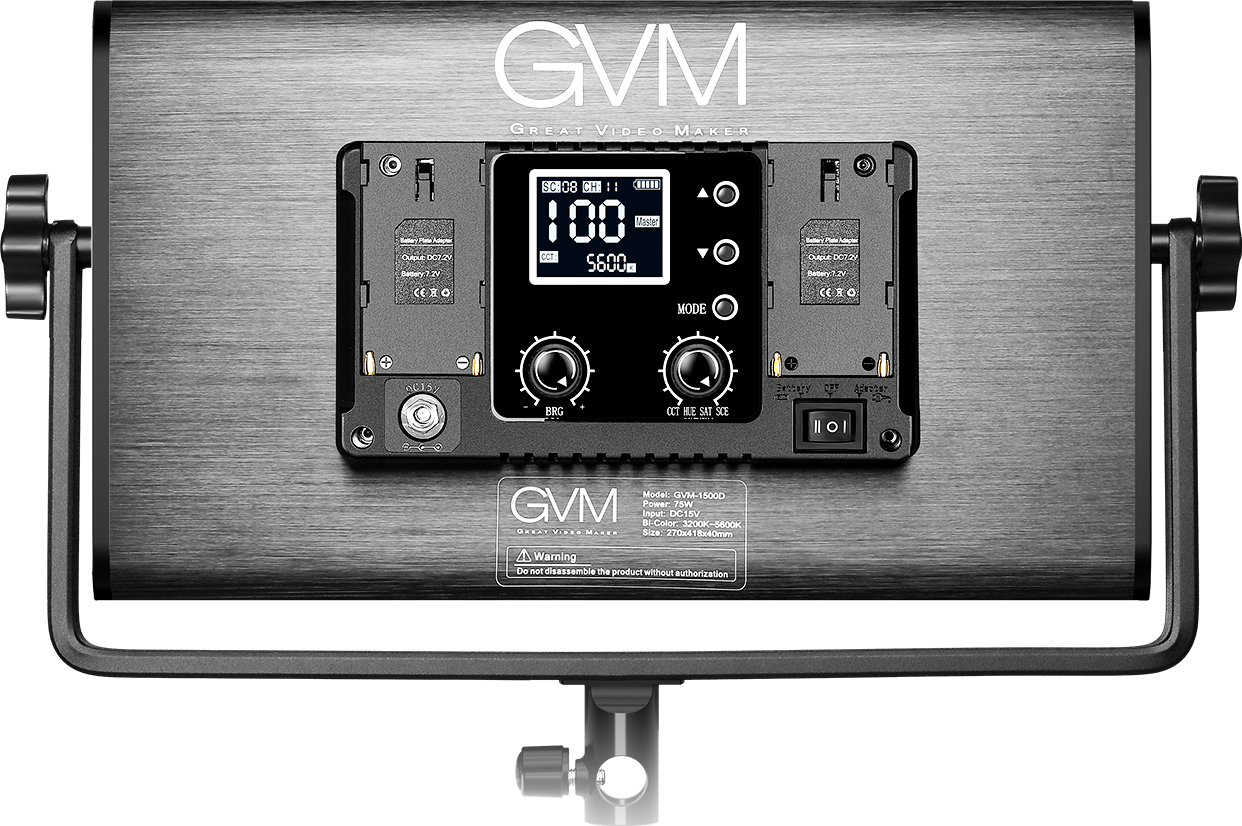 Default distribution power cord adapter, also supports GVM-F750 external battery
It is convenient for photographers to fill in light for outdoor shooting.
Powerful LED lamp beads
Create stable and efficient continuous output optical resources.
Make your photos or videos brighter and clearer than you expected
Built-in high-definition digital display for easy access to dimmable parameters
Used to display useful information such as brightness value, color temperature, battery level, channel, control mode, etc.
APP intelligent control system
GVM-1500D has mobile phone Bluetooth APP control function
Lights can be controlled via smart mobile devices
Search APP "GVM_LED" from major APP stores or manuals
One or more GVM-1500D devices can be controlled simultaneously.
The APP can also control the lighting effects.
This saves a lot of time and effort when operating multiple GVM-800Ds in the field.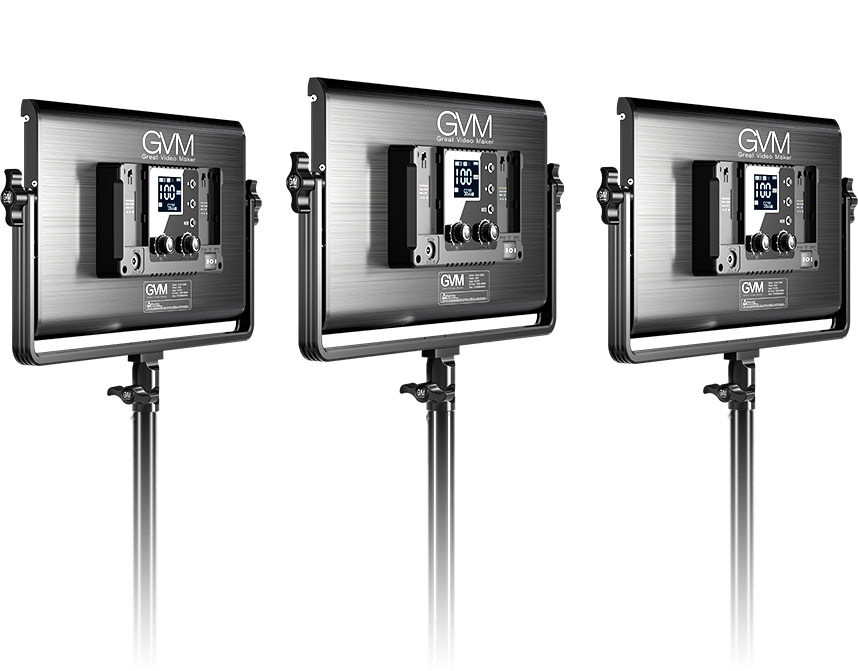 Through the knob on the panel and the clear LCD display
Rotary buttons, set channels, adjust color temperature/brightness parameters
Or by downloading the GVM APP on the smart device for convenient operation.
With intelligent light control, one person can control the entire studio.
Support mobile phone APP remote control, with online control function.
One can control multiple lamps at the same time
White light color temperature adjustment mode, adjustable light intensity and color temperature. CCT (Related Color Temperature) mode allows accurate adjustment of color temperature from a comfortable warm color of 3200K to a dark sky blue of 5600K to match any lighting conditions, such as warm shades of a terrible sunset, cool shades of bright sunlight in summer, or blue moonlight in a clear, dark sky. The green/magenta correction function in CCT mode allows fine-tuning matching with other HMI, LED or fluorescent lamps or accurate color balancing for different camera sensors.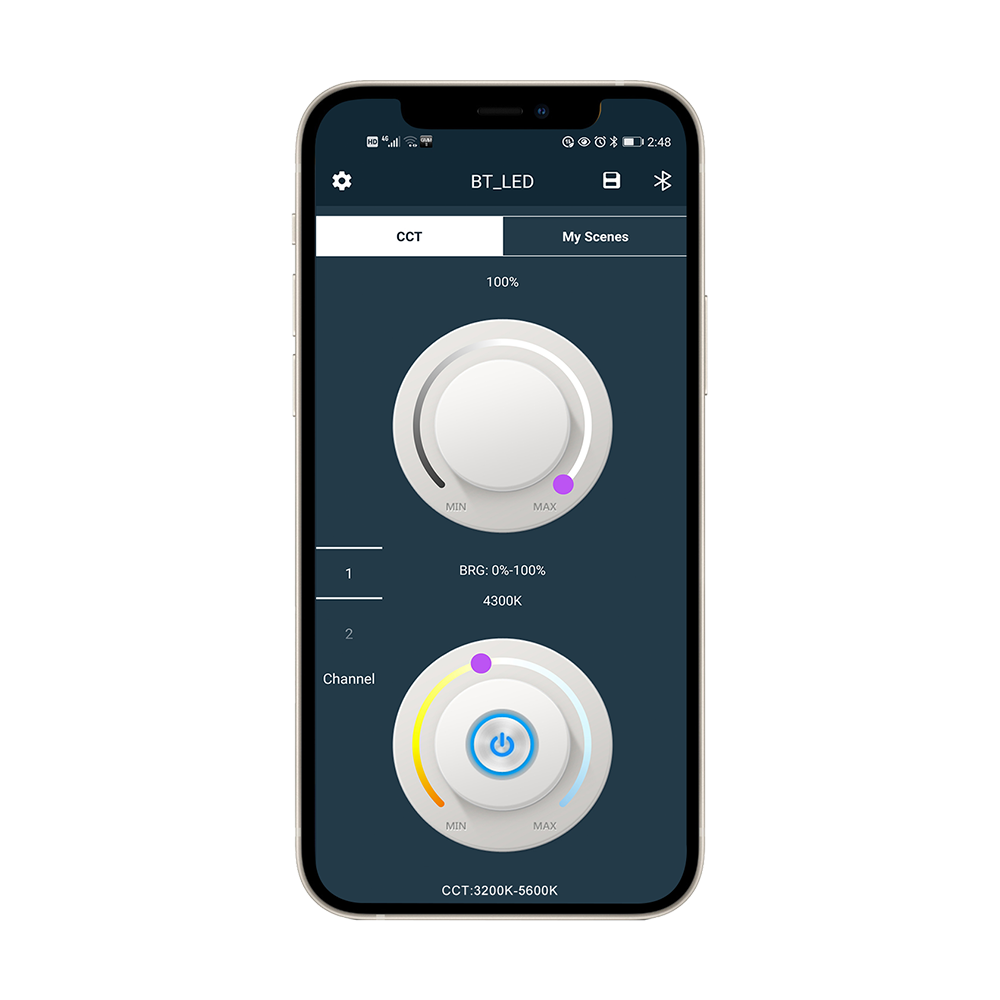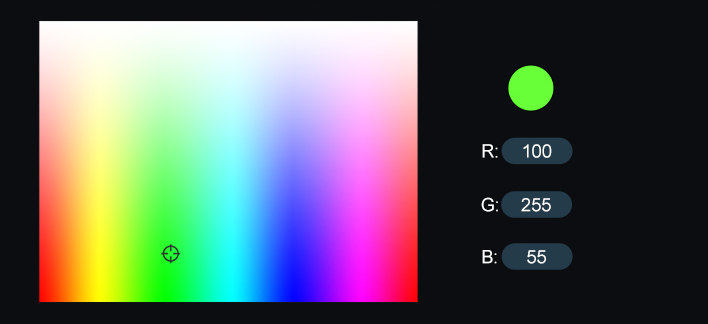 RGB color mode, can adjust red light, green light, blue light respectively, to achieve 1.6 X 1010 color adjustable.
1500D with standard diffuser.
In addition, 1500D uses the Baorong card design, which can be used in combination with various light effect accessories with the Baorong card to provide more options for your creative shooting and create a wonderful variety of movie and TV blockbusters.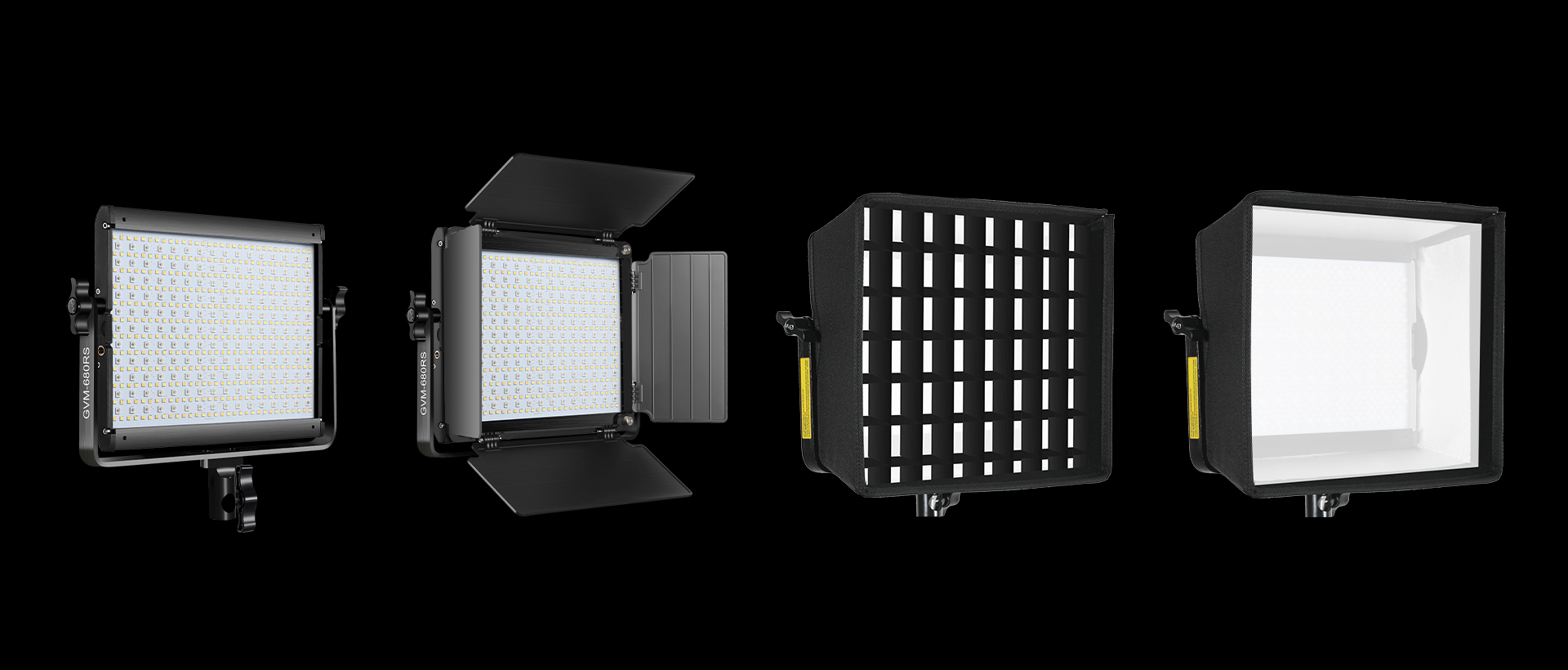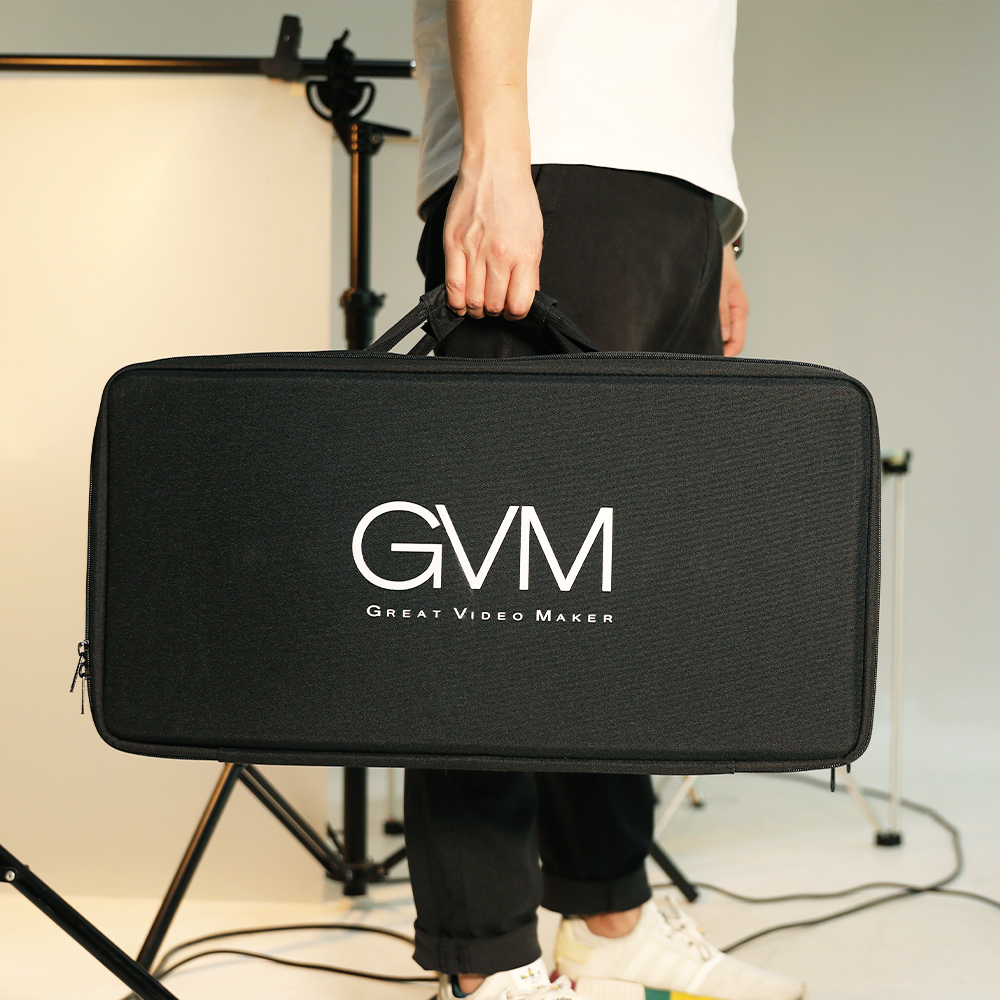 The GVM-1500D panel and all its main components can be stored in an optional box. The built-in foam cushion protects the lamp body and accessories for easy transportation and safe storage.
[woocommerce_better_compare products="7132,135,7096" slidesToShow="2"]