Description
The R50R288 LED Studio RGB Video Light from GVM is a new type of multi-function mode photography light. It is equipped with 288 pieces of high-quality & color rendering index 97+ lamp beads and power up to 50W. The shell is made of high-quality aluminum alloy, efficient heat dissipation, built-in acrylic soft light board.
Also, the LOGO will glow when it is turned on. It can be powered by 2 independent NP series lithium batteries or a DC15V/4A power adapter. The color temperature, hue, and color purity can be adjusted by pressing the composite rotary button.
Among them, color temperature is 2700K~10000K, hue is 0°~360°, color purity is 0%~100% adjustment and all of them can be adjusted with brightness 0%~100%. You can freely switch between 8 scene modes such as Lightning, Cop Car, Candle, TV, Bad Bulb, Party, Disco, Paparazzi. Using WiFi to connect APP to control the photography light, which can realize the dimming light from APP. It can be suitable for live broadcast and light shooting in various occasions, and you can choose the scene mode output which is suitable for you according to different environments.
Super Bright & Wide Range
Step-less adjustable RGB color and dual color temperature feature, color range 2700K ~ 10000k, with 288 focusing LED Beads, can emit brighter light than other normal LED video lights. which is helpful to restore and enrich the color.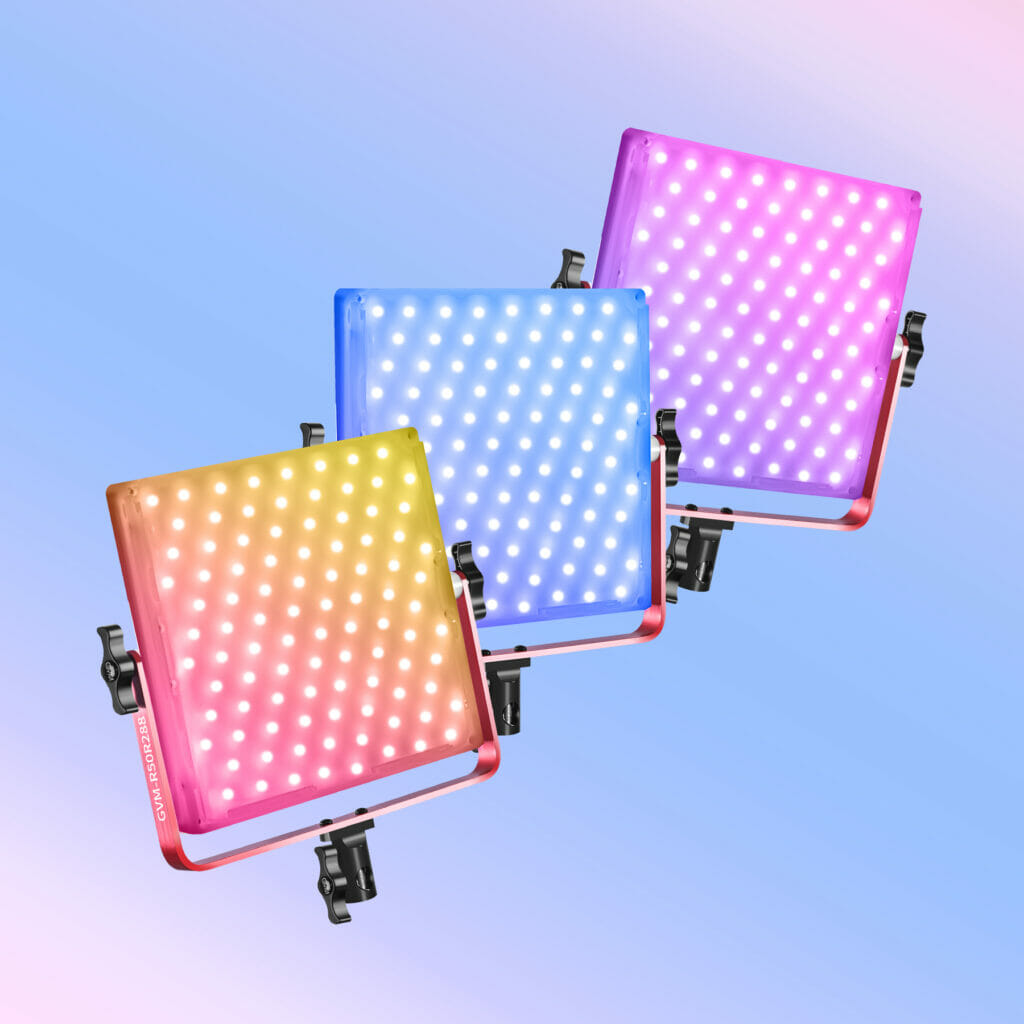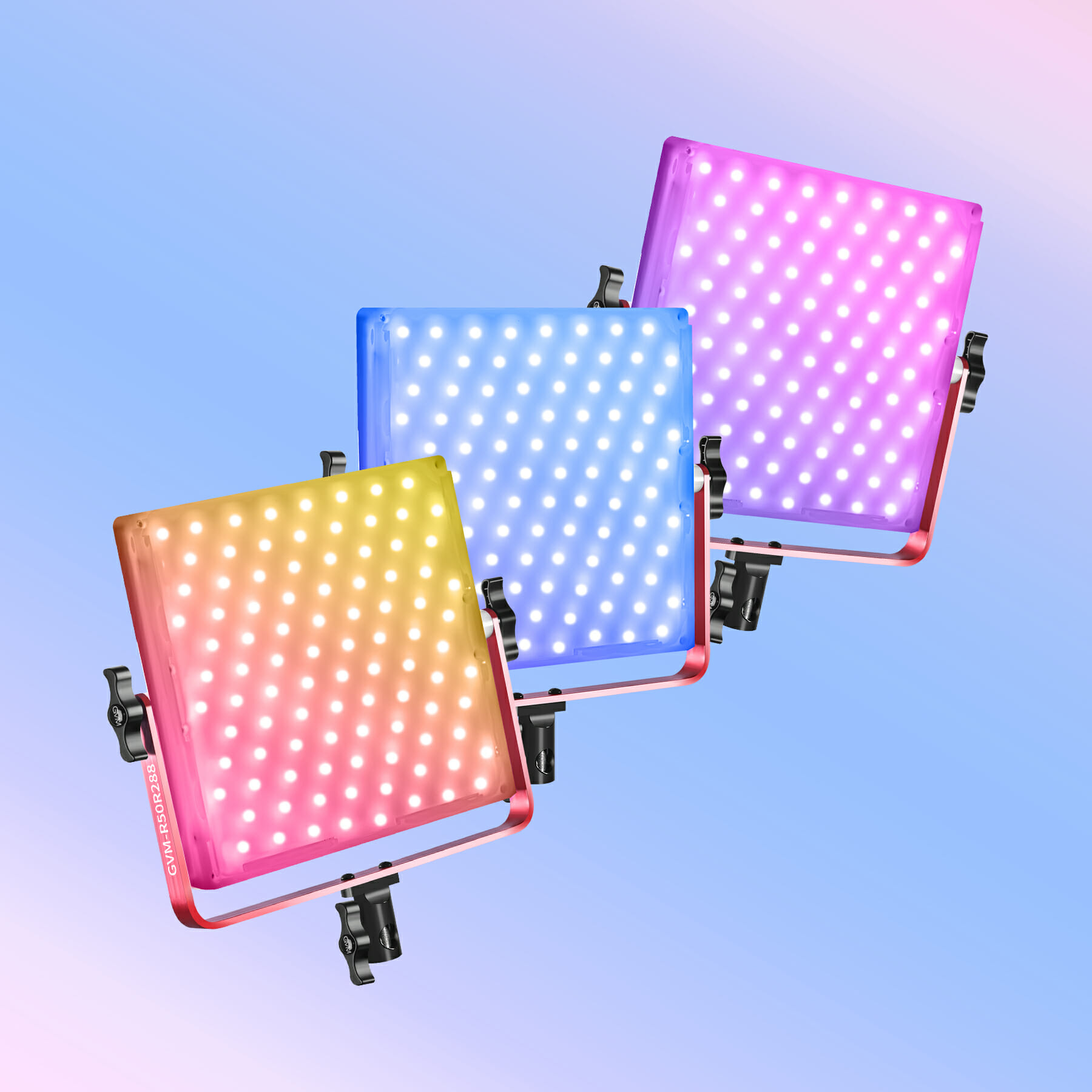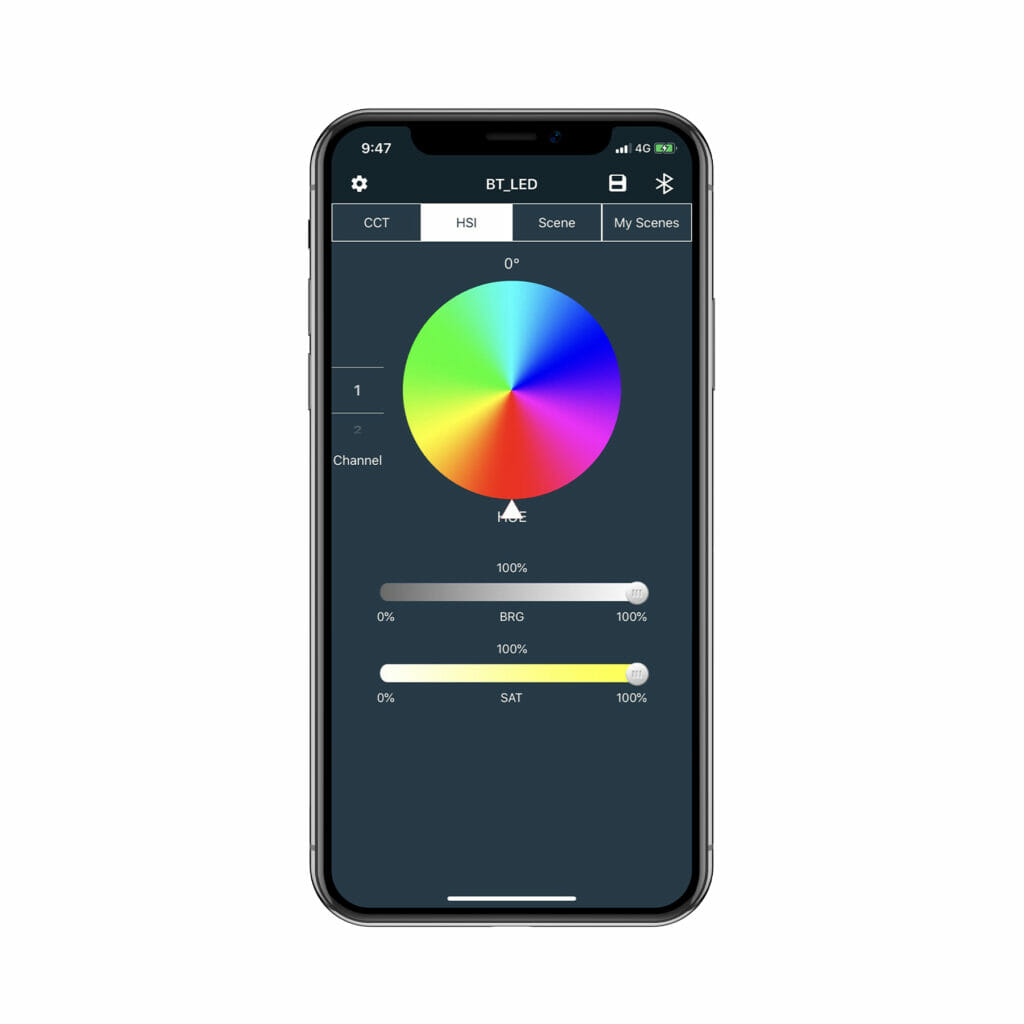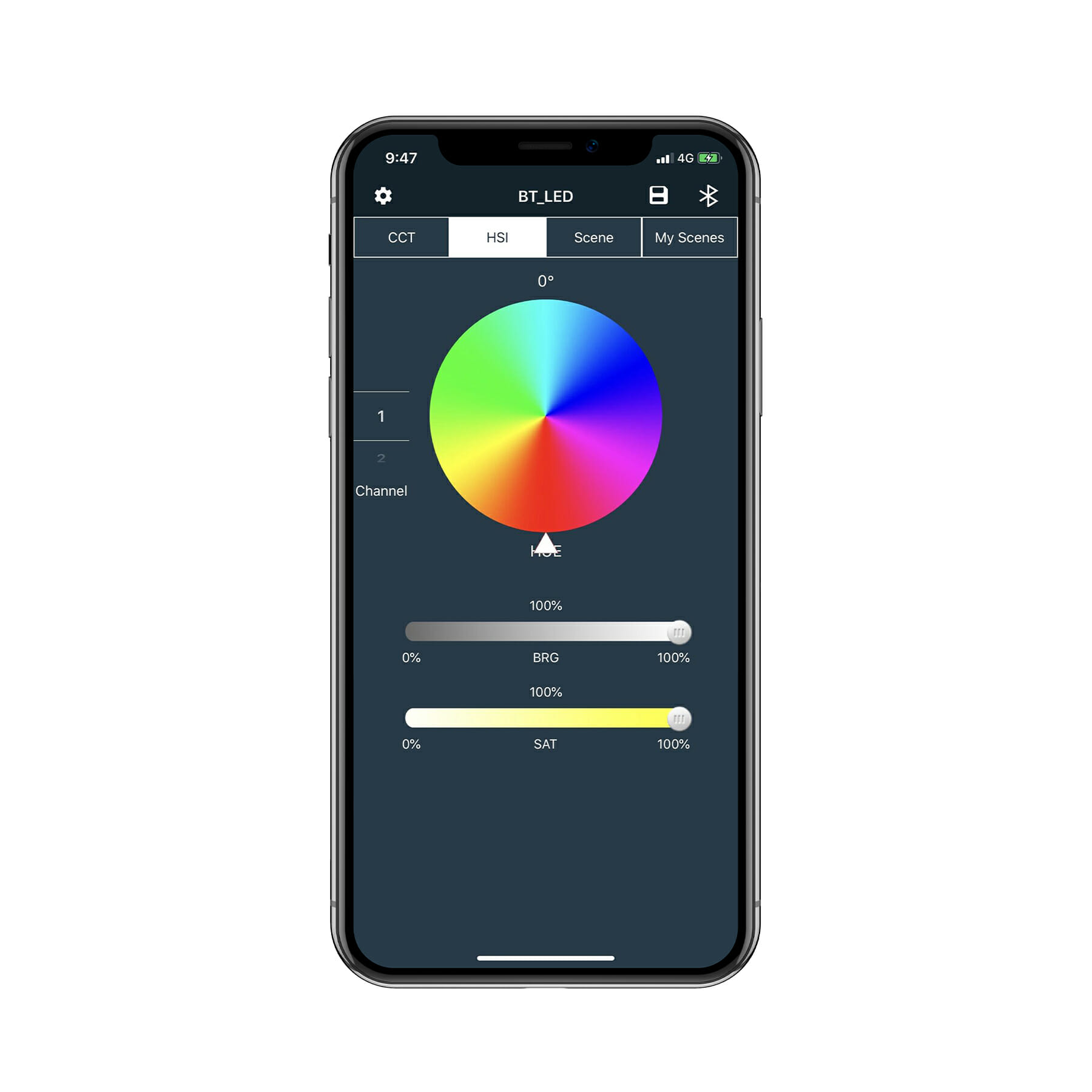 APP Intelligent/ DMX control system
Equipped with the Mobile App control function, download the GVM app in major app stores. Convenience to control the accurate color temperature and brightness you need. Meanwhile, the LED lights feature wireless master and Slave control functions, Each LED Panel could be set as the master light to control the same series of video lights.
Simulate 8 Kinds of Scene Lights
Lightning, Police car, Candlelight, TV, Bad light bulb, Party, disco, Paparazzi.Can satisfy these effects and meet your different shooting requirements.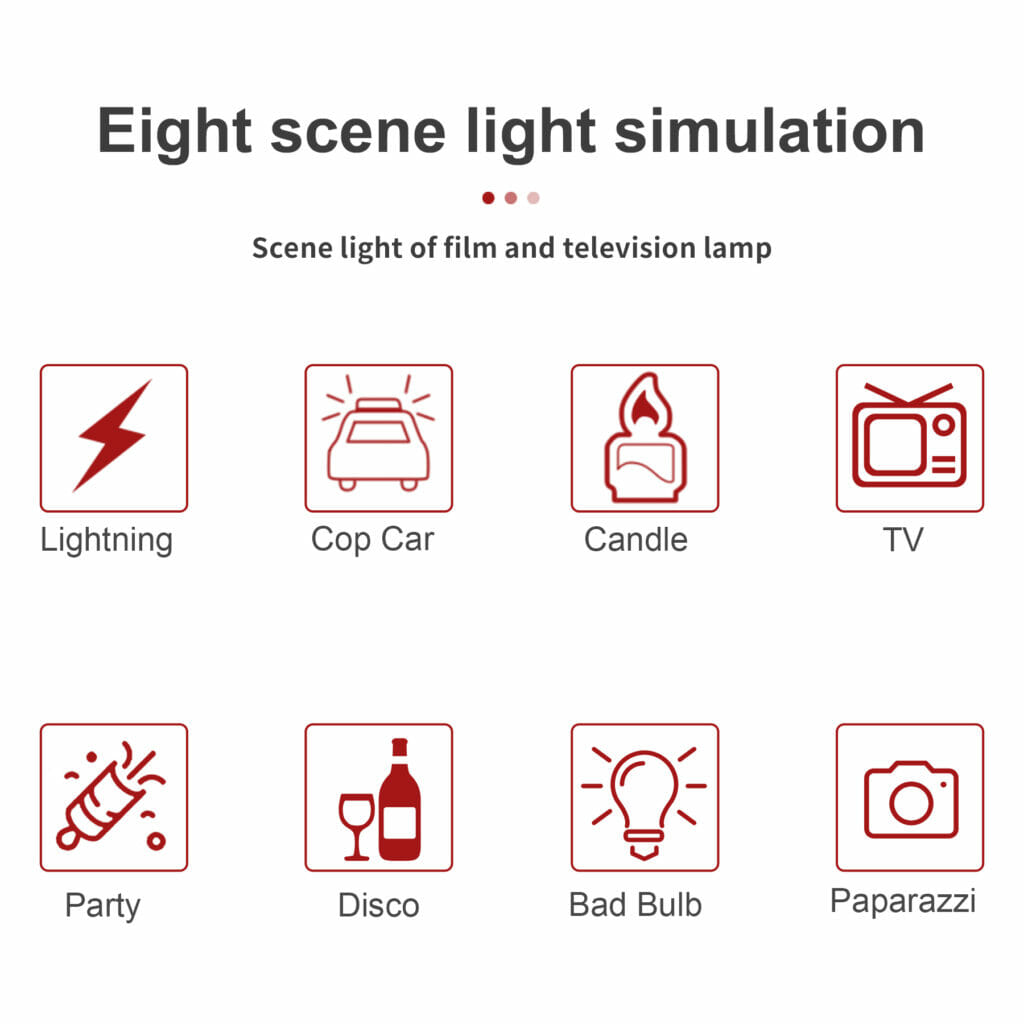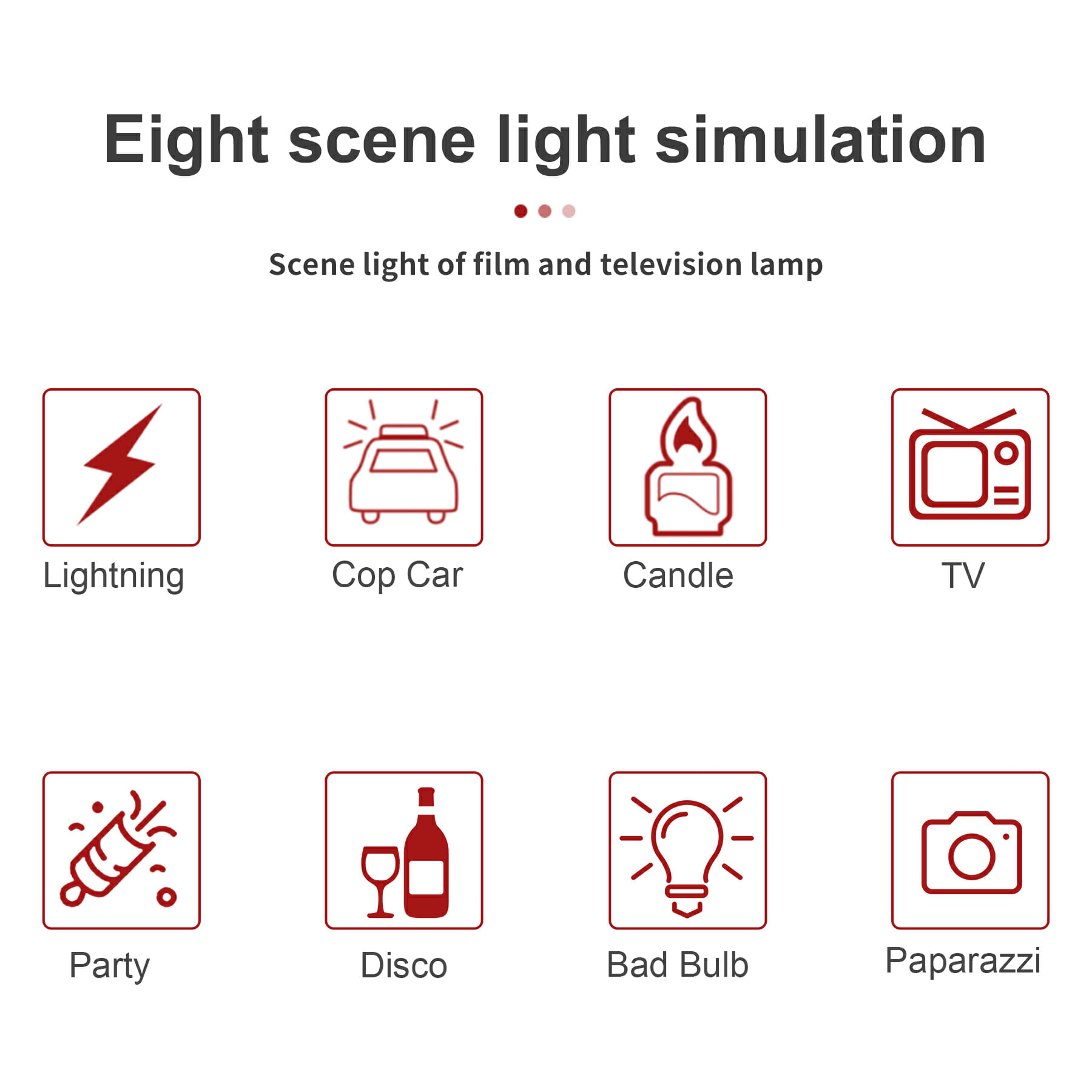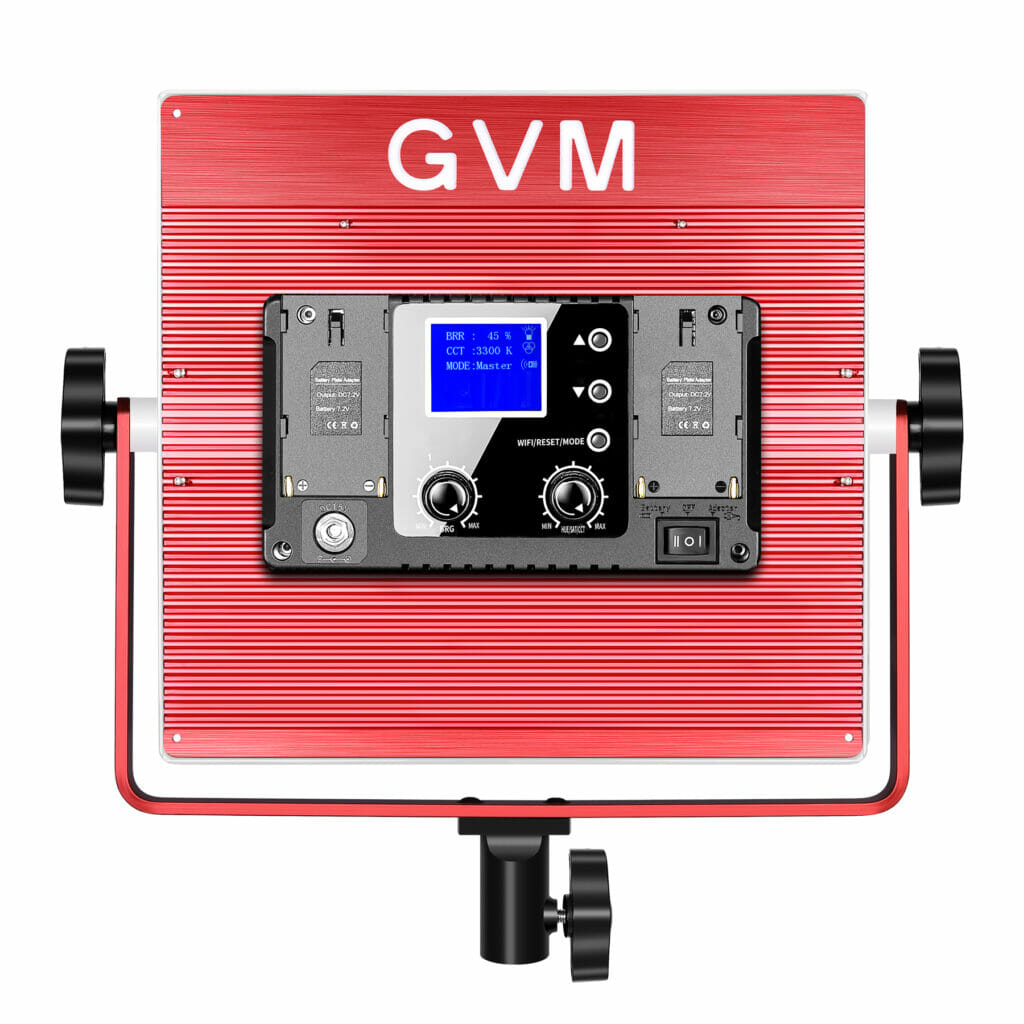 Aluminum Alloy Shell & U-shaped Frame
Featured with the durable aluminum alloy shell, The video lights have an excellent heat dissipation effect. which can support 360 ° rotation and effectively control the light Line. You can also install a folding and external soft light board to avoid redundant light and make the light softer.
Super Bright & Wide Range
Simulate 8 Kinds of Scene Lights
Aluminum Alloy Shell & U-shaped Frame
App Intelligent/ DMX control system
GVM RGB Video Lighting Kit R50R288-2L
2x RGB LED Video Light
2x Power adapter
2x Tripod
2 x Manual
1x Carrying Case.