Professional On Camera LED Lighting for video
Honestly, learning how to get good lighting for your videos can be daunting for beginners. Lighting a video shoot can be tricky if you're just starting out. There is a big difference in how our eyes perceive light compared to camera lenses. Cameras need more light than you think to produce high-quality images. Also, the light needs to come from the right direction. If you haven't invested time or money in the lighting process, it's time to start. Do yourself a big favor and prepare and plan. The good news is that you don't have to be a pro to get great lighting!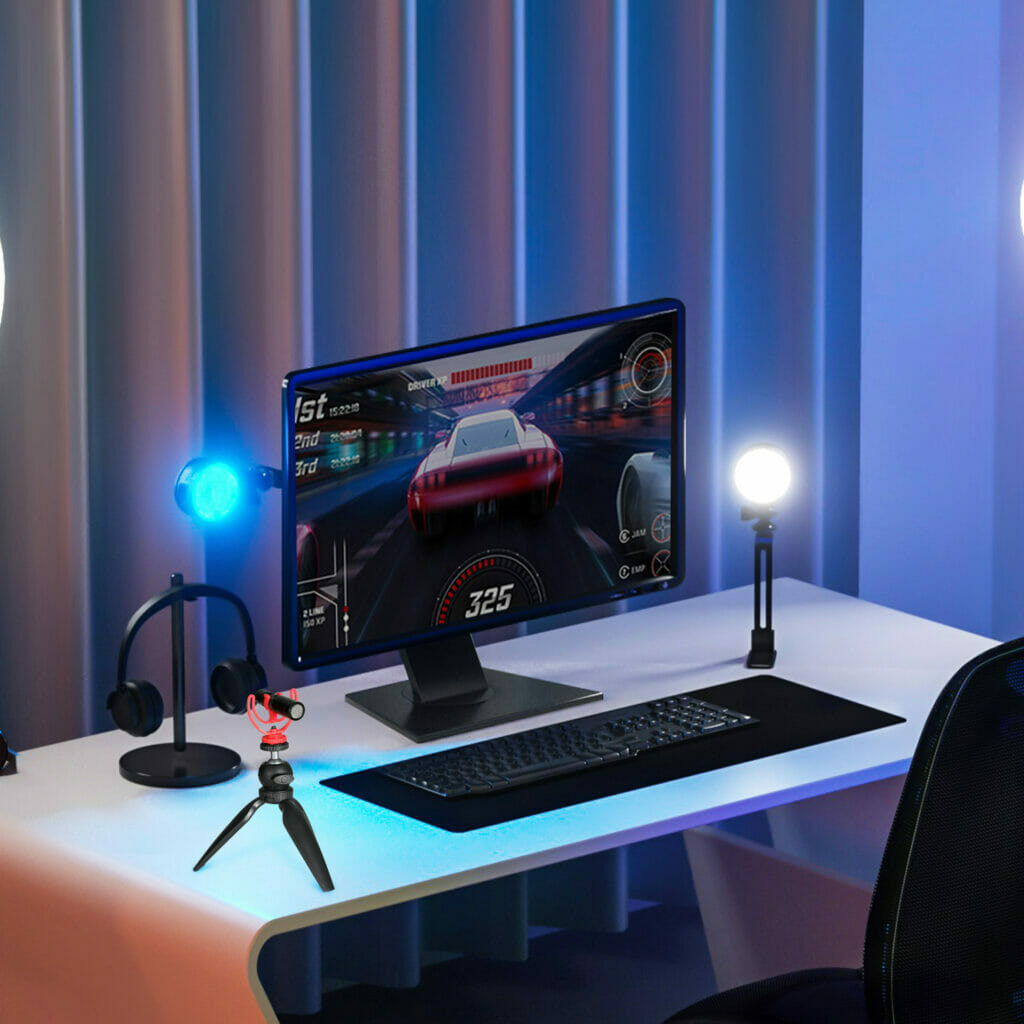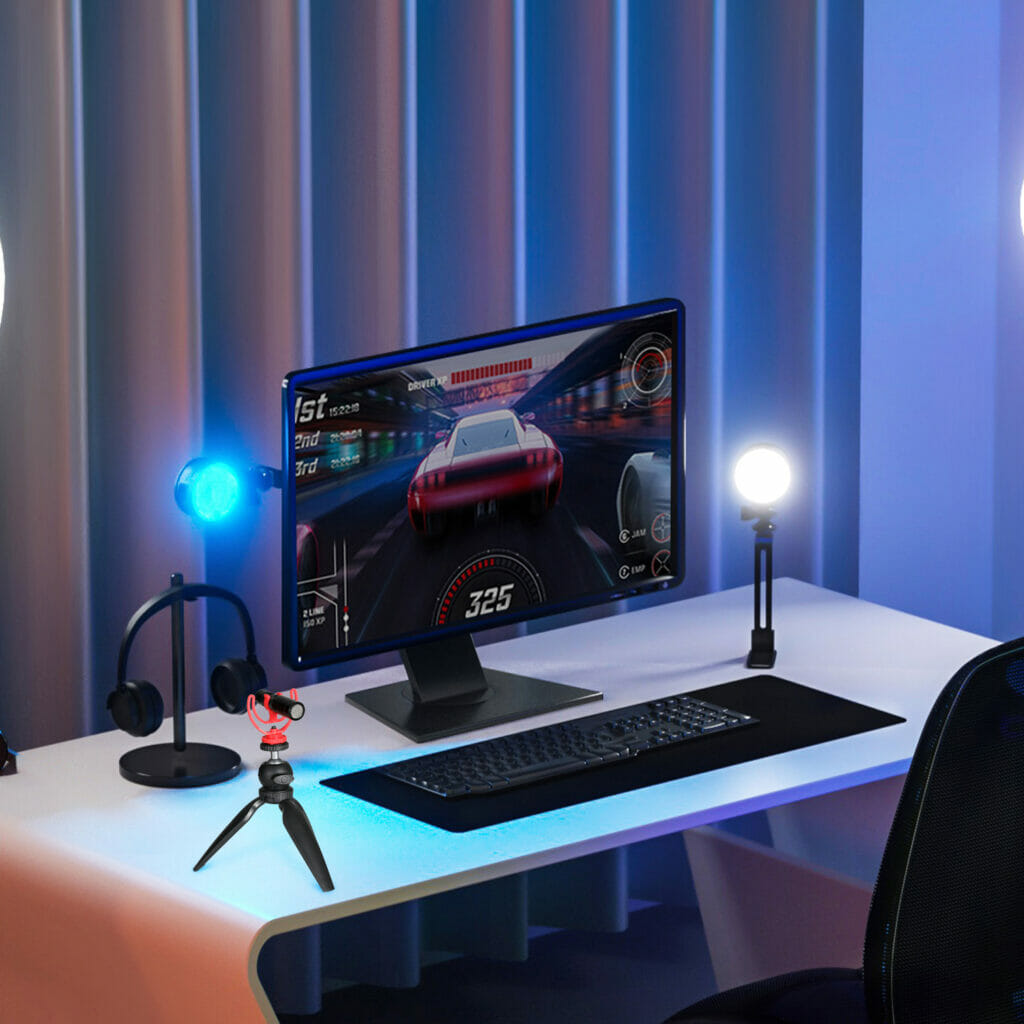 On-Camera Lighting allows you to get continuous lighting throughout the shoot. This means you can see and direct light however you want. Why is this important? Since you've cut down on time-consuming adjustments, there's no need to test flash lighting or fuss with different exterior lighting options. Airborne lighting has many advantages:
1、 Many videographers use onboard lighting to help illuminate their scenes when shooting.
2、For beginners or even professionals who want to use continuous lighting in videos and portraits, on camera light is the best choice.
3、 On camera light is easy to use, can provide high-quality lighting for various shooting situations, and is convenient for transportation.
4、On camera light can be used to accommodate items such as softboxes for greater versatility.
5、 On camera light can be used as a headlight, backlight, fill light, or even a combination of all these options.
6、On camera light can be used to take exciting photos, helping to illuminate the subject just right.
7、 When you need cheap and versatile lighting, on camera light is a good solution.
Youtubers and bloggers use them to give their sets a bright, lively, professional look. Journalists and documentarians use them to replace expansive fixtures. Instagram pros will connect them to their phones to create a studio atmosphere on the go. So, if you're putting out the feelers for some portable lighting to perfect your passion, you've come to the right place. We've prepared five of the best LED camera lights for you:
Double-sided on camera light Bi-color high-power brightness RGB light
Double-Side RGB Camera Light.Step-less adjustable RGB color and Bi-Color temperature feature, One Side is RGB comes with 0-360 full color and color saturation adjustment, And another side is Bi-Color comes with adjustable the cold and warm light temperature from 3200K to 5600K, with 124 LED lamp beads. This camera light is also equipped with a surfboard and a honeycomb softboard, which can adjust the installation of soft light accessories according to different scenes and subjects. APP intelligent control system, can be controlled by Control your smartphone device. The OLED screen display, the system is stable, and the built-in diffuser makes the light softer, allowing you to easily shoot the desired effect. Small size, light weight, built-in battery power supply. It's perfect for outdoor shooting.
The product can simulate 8 scene lights: lightning, police car, candlelight, TV, bad light bulb, party, disco, paparazzi. We believe that once our products are used correctly, you can make great progress when shooting.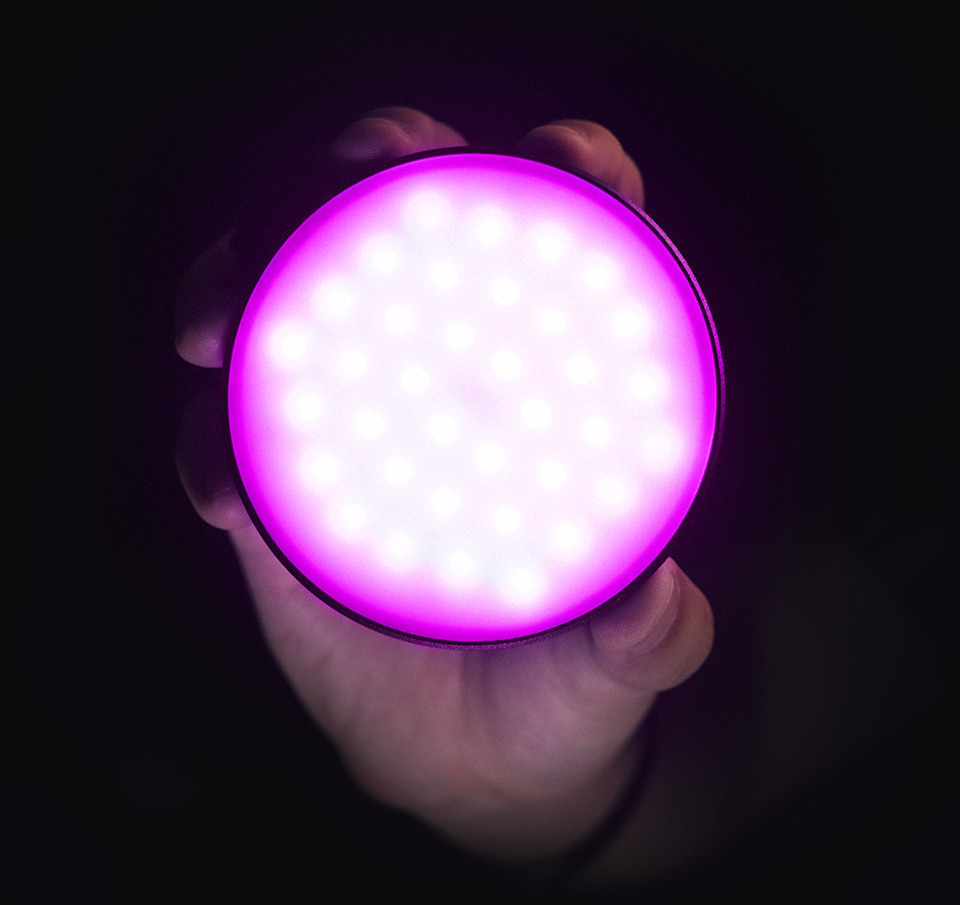 Bi-Color&High Power RGB on camera light

The fixture features selectable CCT, HSI and scene modes. With 162 LEDs, 0 to 100% dimmable CCT output from 2700 to 10,000K, the CRI97 can produce a 360° RGB spectrum and 0 to 100% saturation adjustment. Stepless adjustable RGB color and two-color temperature characteristics, color range 2700K~10000K, both sides are 10W high-power lamps, brightness can reach 3500lu/0.5m, 1100lux/1m. Ultra-high color rendering index 97+, providing natural objects and Vivid shooting effects for you. With 162 LED bulbs, it helps to restore and enrich the color of objects, providing you with natural and vivid shooting effects. The Video Lighting Kit can be powered by:
DC adapter for indoor use (not included)
or NP-F series battery (included) for outdoor use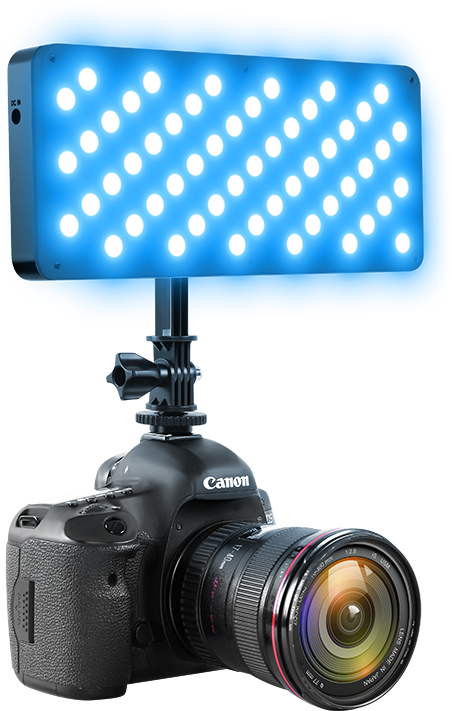 15W RGB and Bi-color Soft board LED Video light for camera
This camera light comes with 200 LED bulbs. 200 high brightness LED lamp beads
Provides over 97 CRI values. Featuring a two-color filter, the white and orange diffusers are made of high light transmittance, color temperature-stabilized plastic. You can also adjust the brightness of the light steplessly, and customize the control fill light, making it easier for you to shoot the desired effect. It also has a convenient bluetooth button design, as long as you turn on the bluetooth function of your mobile phone and connect to GVM-HL, you can take pictures with your mobile phone through the bluetooth camera button.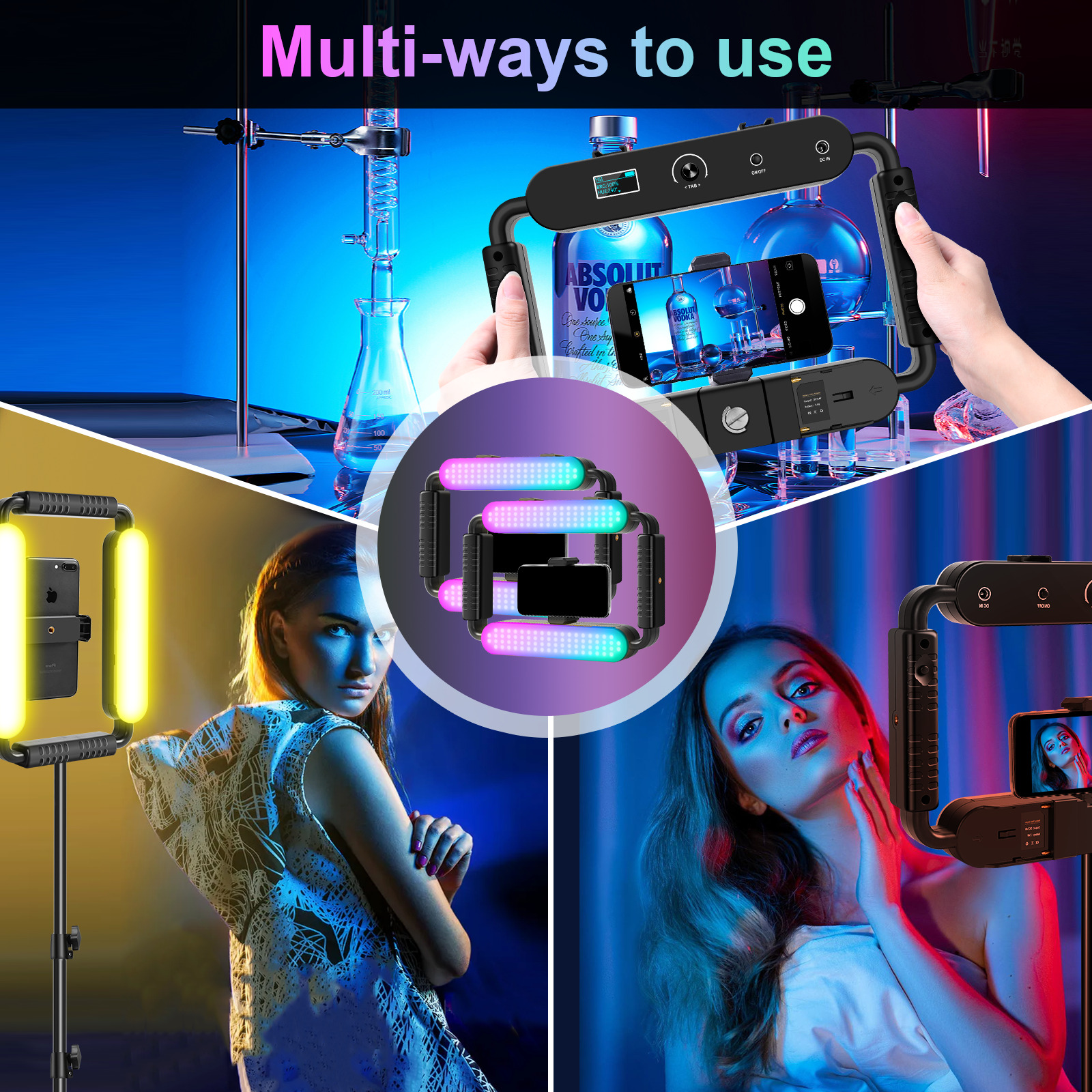 10W Daylight with Bi-Color Soft board LED On-Camera Light
The TL-10S Onboard Continuous Light is handy when you want to shoot professional-quality footage on a budget. The LED lights come with variable color temperature settings so you can adjust from 3200–5600K. The brightness level can also be adjusted. You can set the brightness between 100–10% without any flickering. Two power modes, you can use the DC adapter 9V/12W (not included) or Sony's F550 battery for location convenience (included)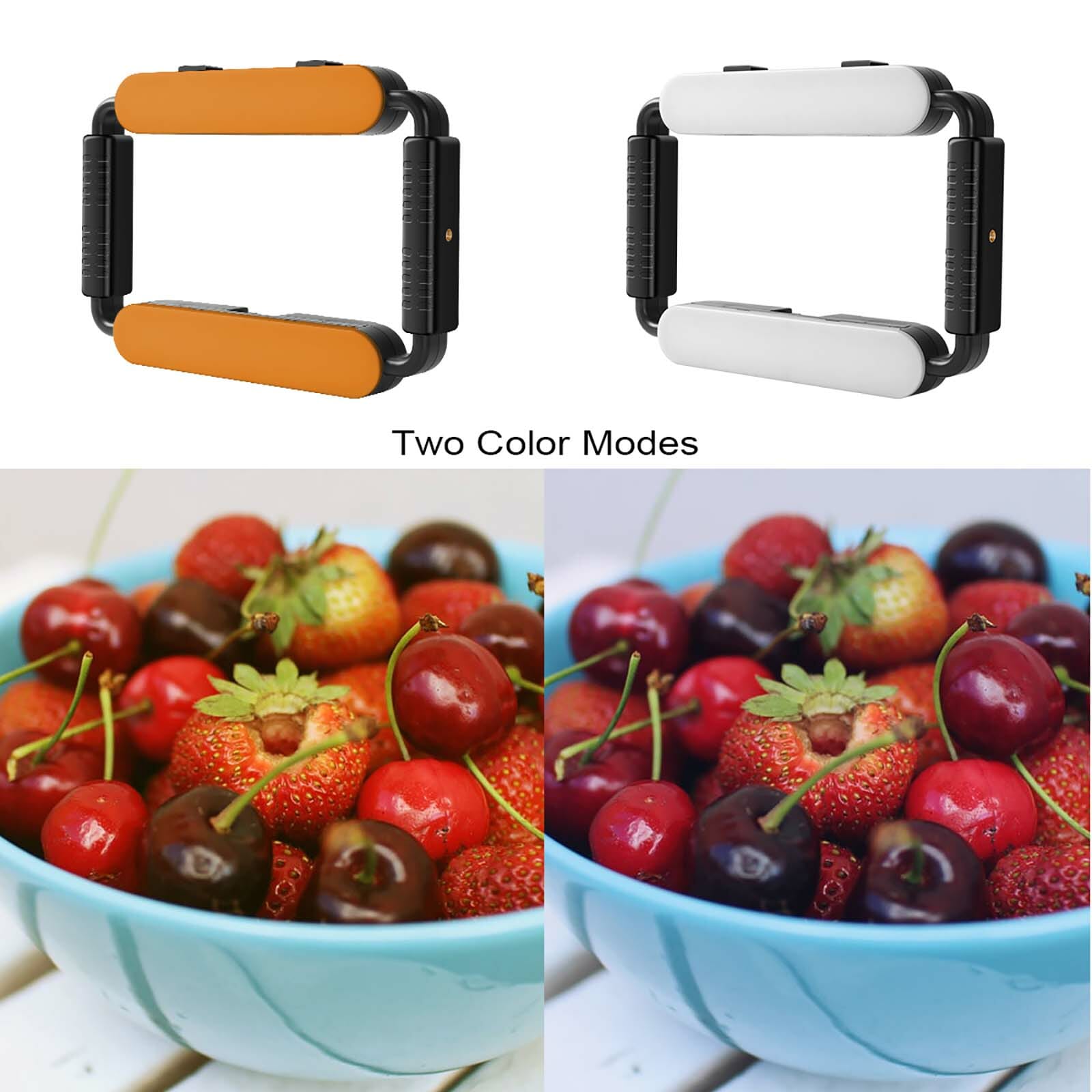 10W high power RGB on camera light with Bi-Color
This next light is an ultra-affordable, high-rated, top-quality camera option with unmatched brightness and price. The first thing we think about this awesome gear is how light it is. If you're working long hours with an already heavy camera, the last thing you need is excess weight. This will help keep your arms fresh for a long time.
Its thick plastic case also makes it very durable, which is great if you're on the road.
Unfortunately, there's no built-in way to change the color temperature, but it does come with a filter that takes 5600 K to a warm 3200 K. However, it does have a nice dimmer switch that reduces glare a bit if you're filming your or someone's face. Another outstanding feature of this lamp is the cooling mechanism and low power consumption. As long as you have a battery pack, you shouldn't be disappointed with battery life. This light is great for photographers who often shoot on location; however, it may also be bright enough to actually pass in the studio as well.