Stepless adjustment of light brightness and the single color temperature
is 5600k with 200 LED bulbs.The 200 pcs high brightness LED beads
provide over 97 CRI value.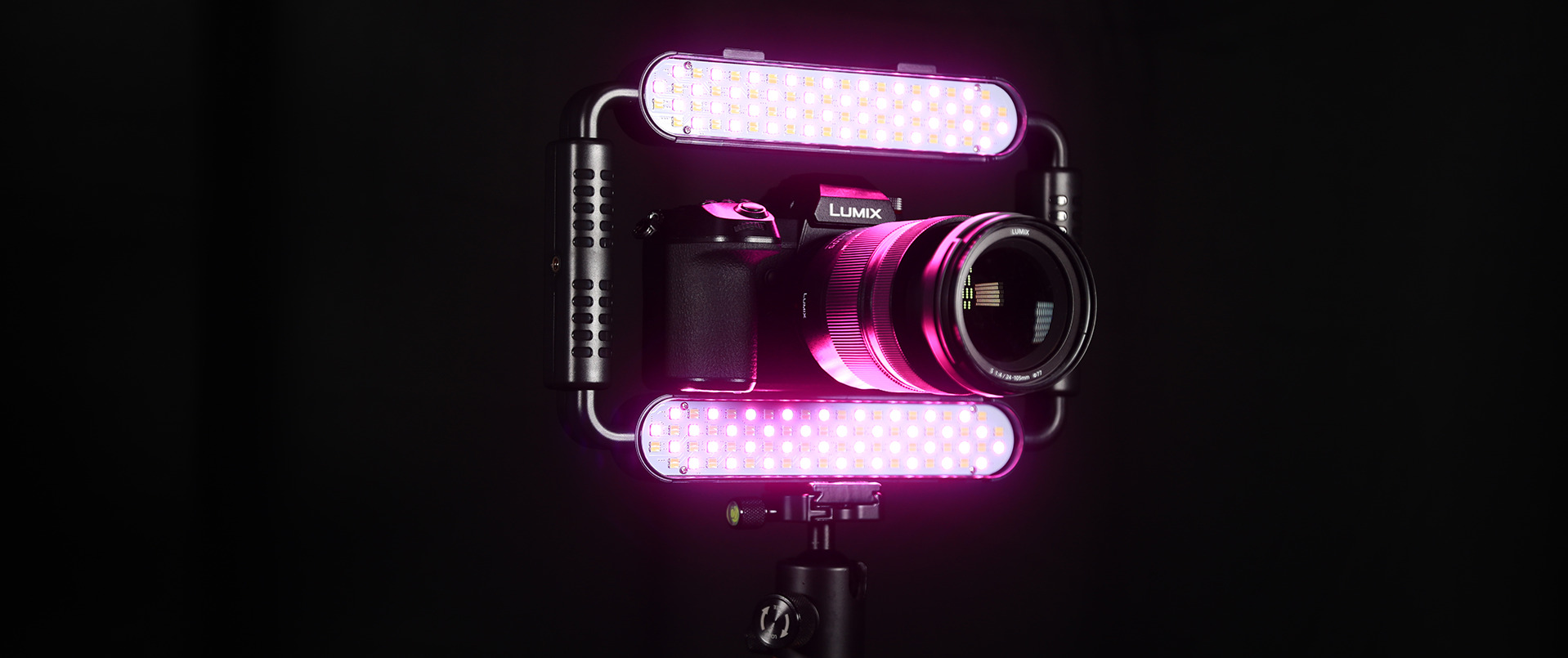 White and Orange Color Diffusers are made of high light transmission
plastic material with steady color temprature.
Stepless adjustment of light brightness.
Custom control fill light,allowing you to more easily and easily shoot the desired results.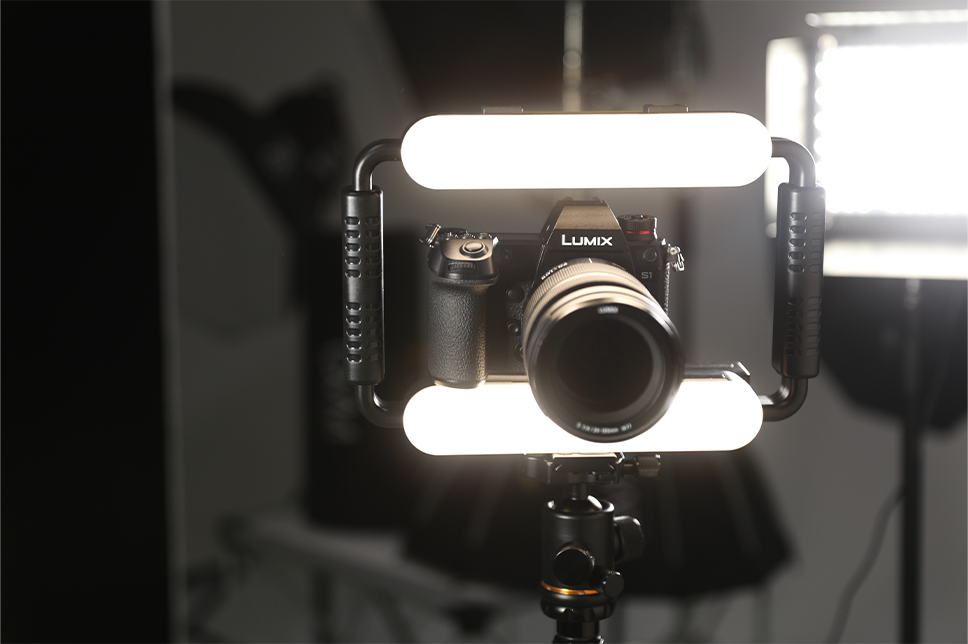 Convenient design with Bluetooth Button
Turn on the Bluetooth function on the mobile phone and connect GVM-HL.you can
take photos with the mobile phone via the Bluetooth Photographing Button.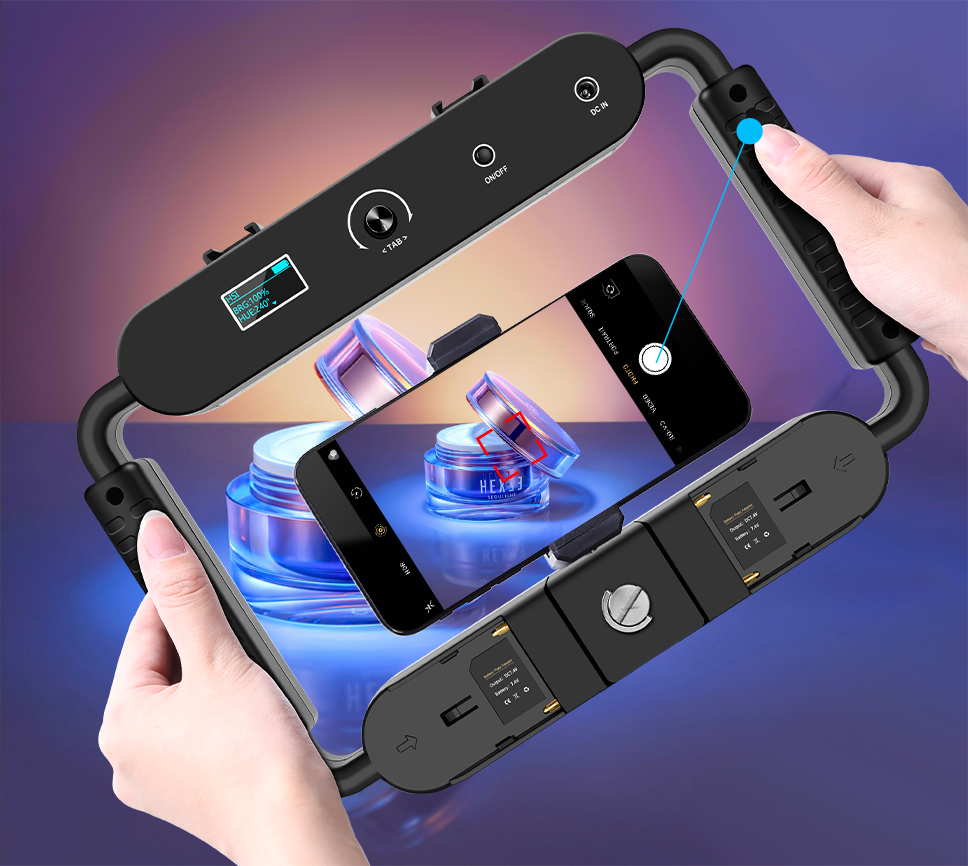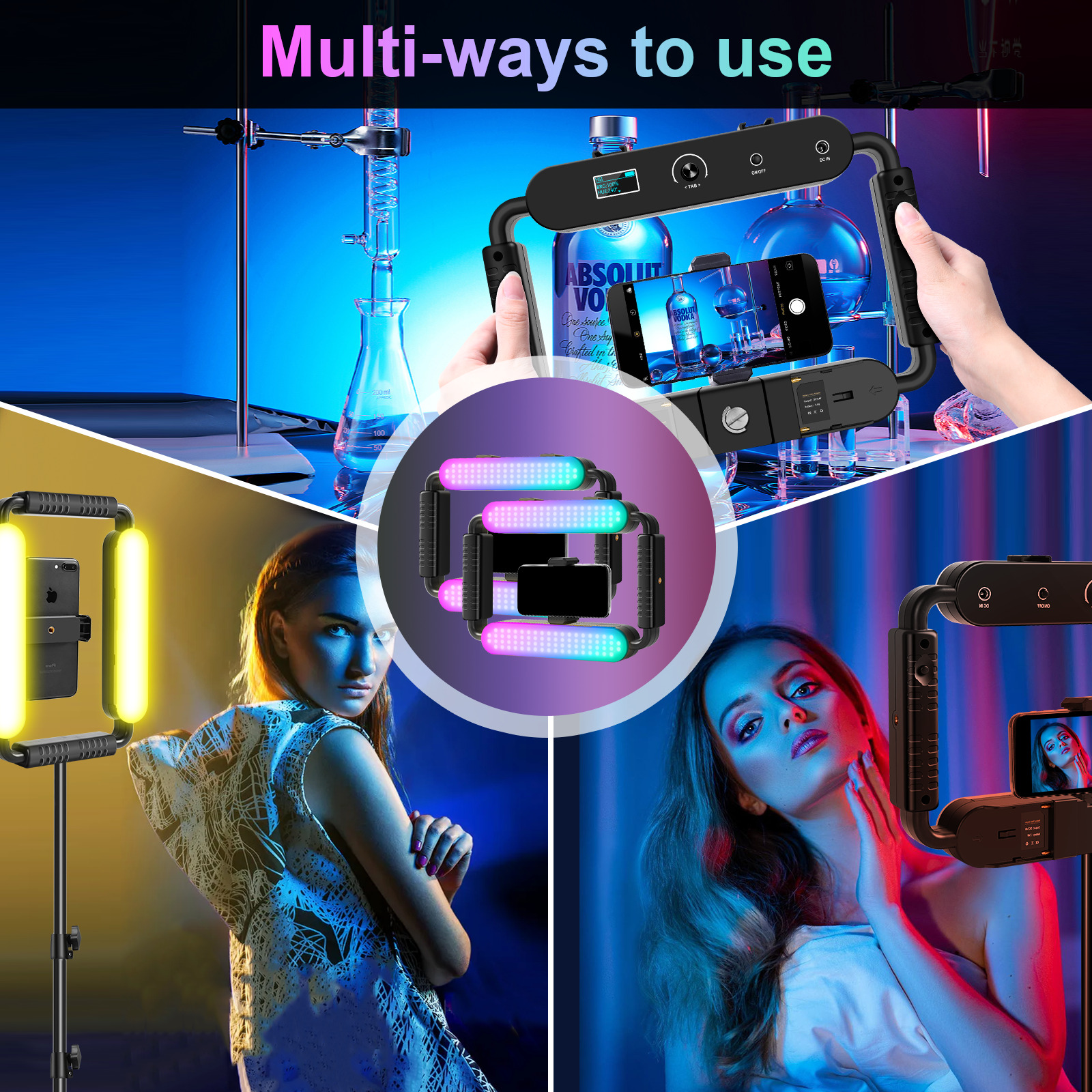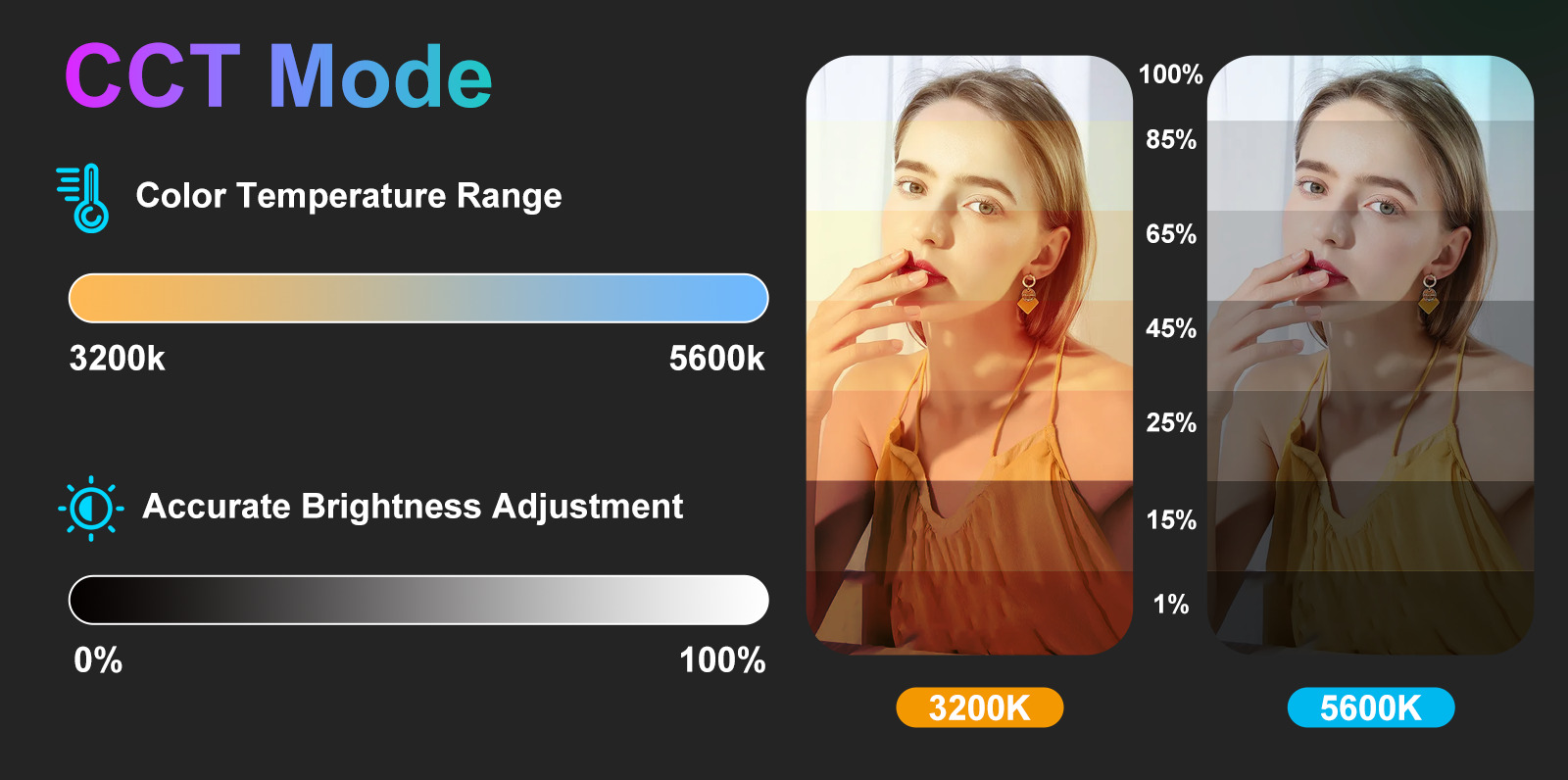 Full-color handheld LED Video light for camera
The newly upgraded GVM TL15RS LED Video Light is a powerful light source, using full RGB+WY five color light source, more colors can output a wider gamut, thus providing tens of millions of rich and bright colors.
High color rendering index CRI 97+ & TLCI 97+
This allows for accurate color rendering on the camera, the most realistic restoration of object color.
To get professional effects while also providing you with natural and vivid shooting effects.
This ensures that the color layout in the matrix system and the RGBWY in the beam region are evenly mixed without color separation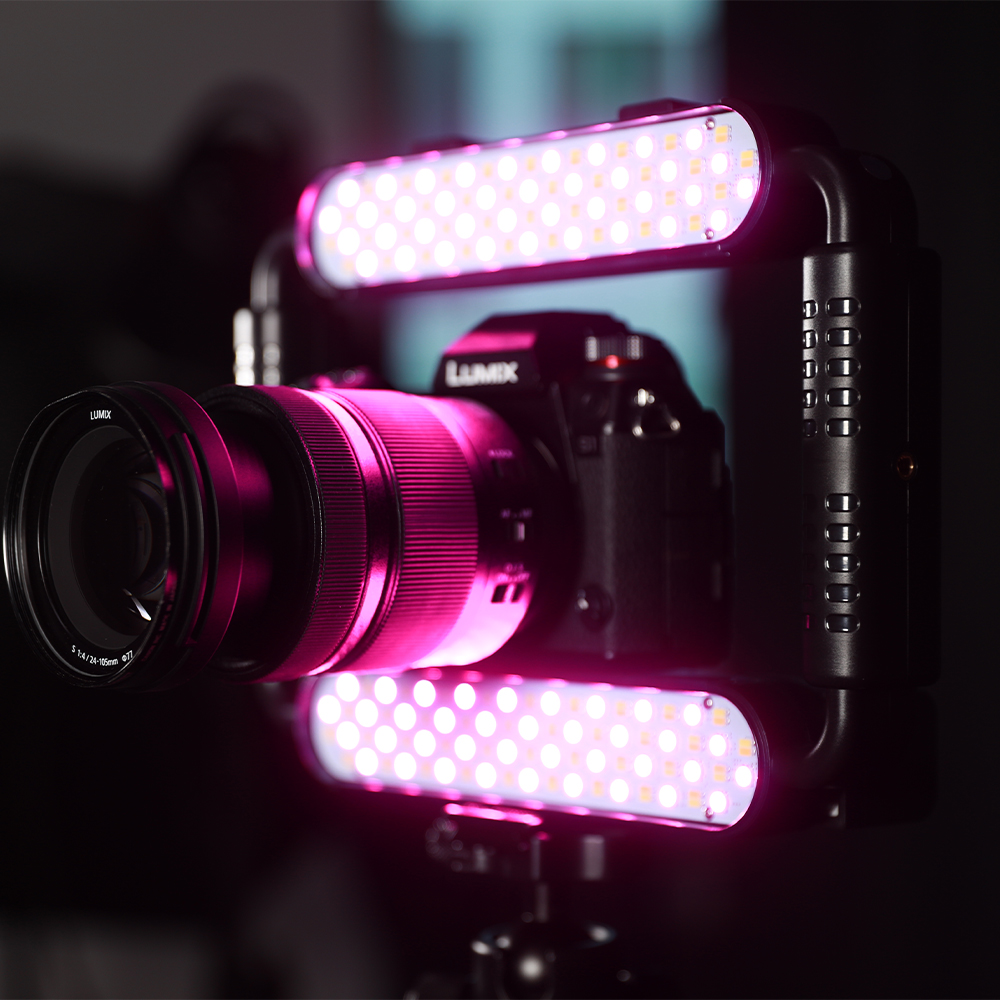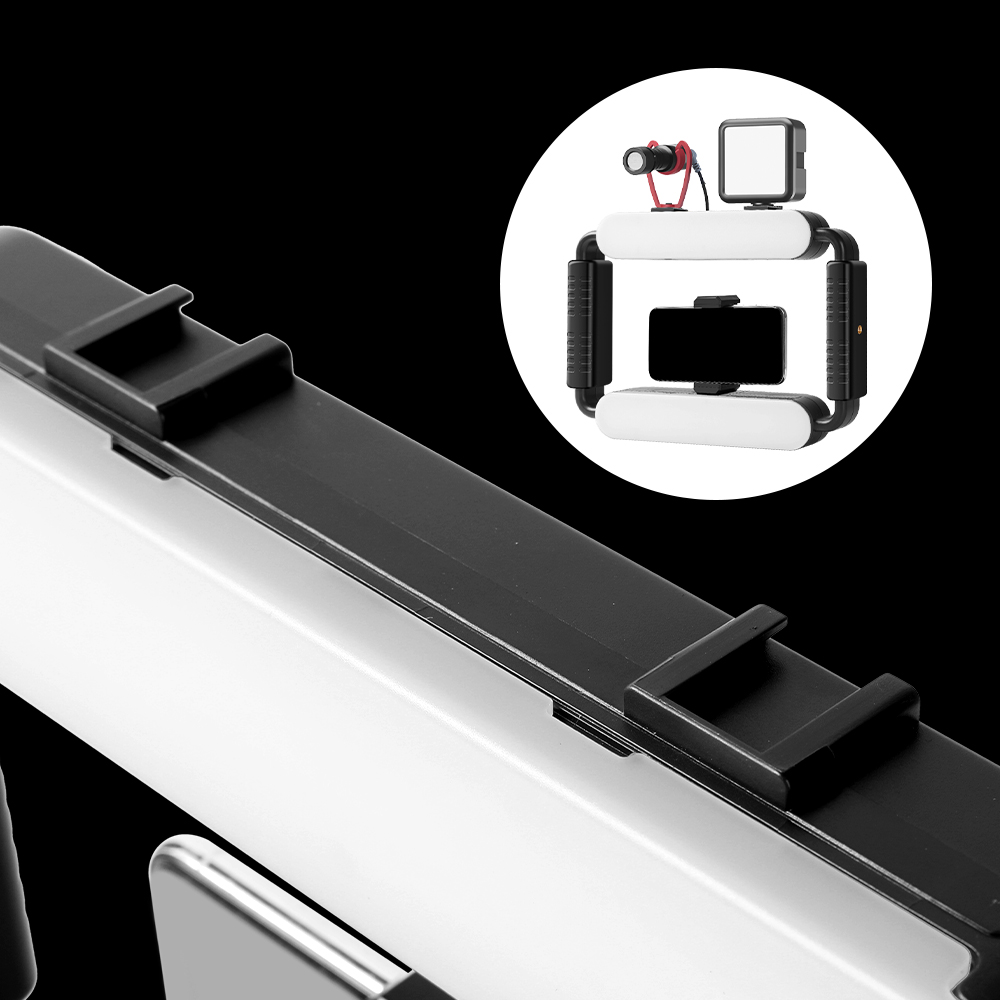 Top double hot boot connector
The double port allows for an extra microphone, phone, camera, small fill light pair on top, and more
Support horizontal and vertical shots
The bottom and the side are equipped with interfaces, with the light frame can be used to complete the horizontal and vertical mode, suitable for each scene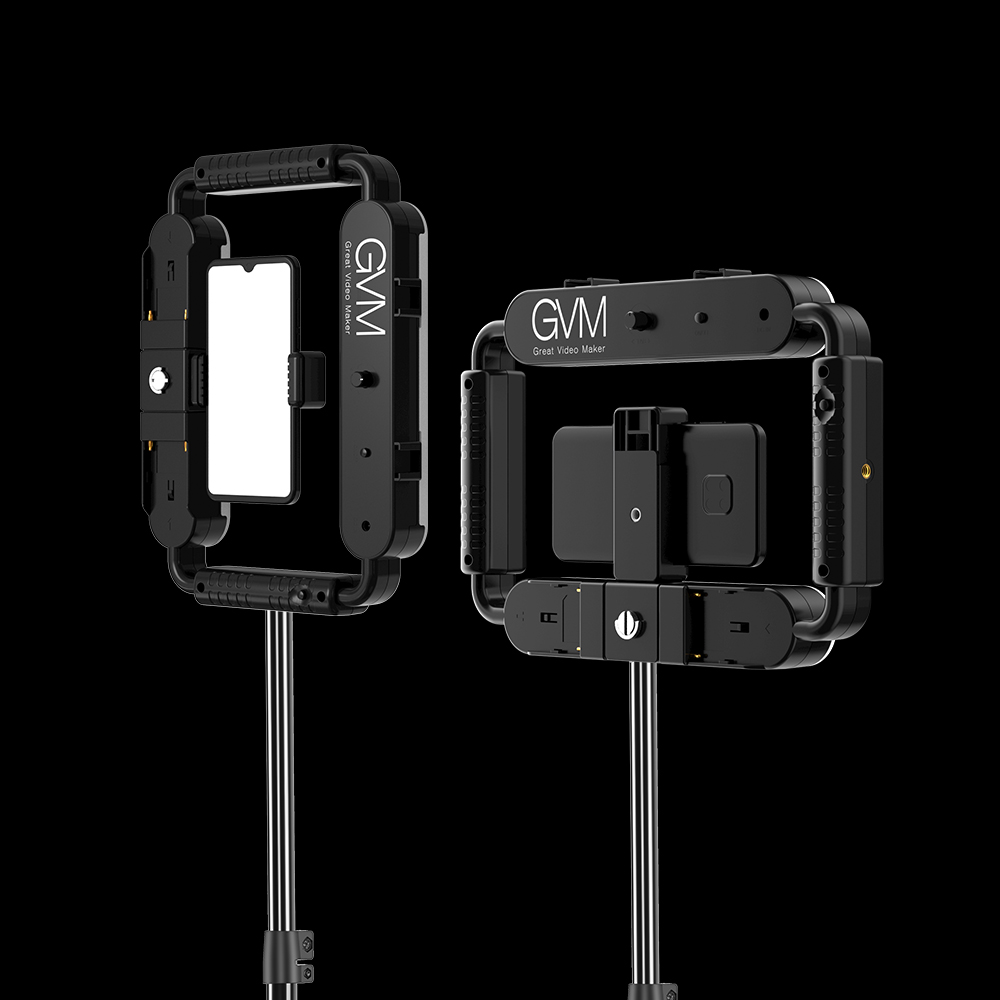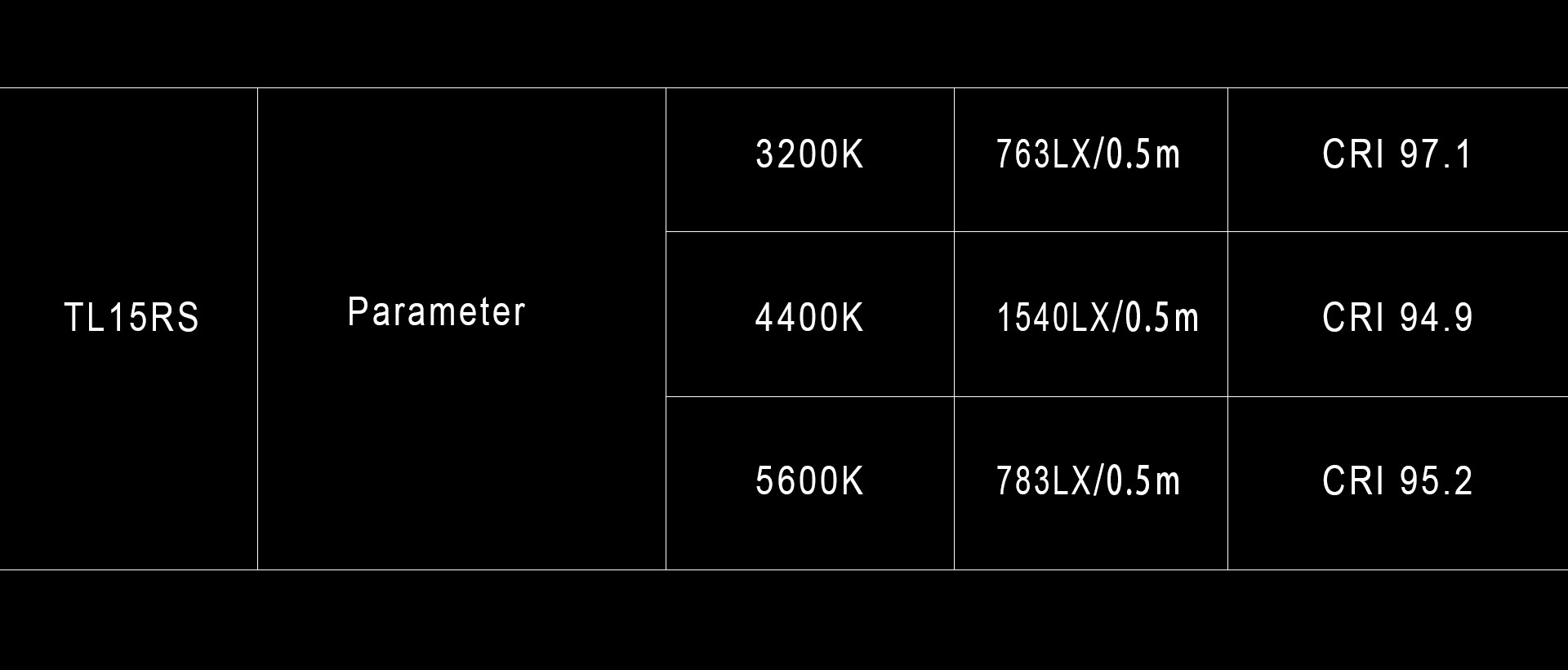 RGB LED lamp board using 200 LED beads, illumination up to 1600Lux /0.5m, 700Lux /1m, color rendering index ≥97, to help restore and enrich the color of the object,
Provide you with natural and vivid shooting effects. It's the perfect lighting for video conferencing, video shooting, interviews, live streaming, YouTube, studio lighting.
The promise that move light
The brightness adjustment range of GVM-TL15RS is 1%-100.0%, and users can adjust the brightness accurately to 1%. Finer dimming accuracy, can provide a smoother dimming process and more accurate color; With the GVM's new algorithm model, the lighting intensity can be adjusted step by step, and the dimming process can be completed quickly and smoothly.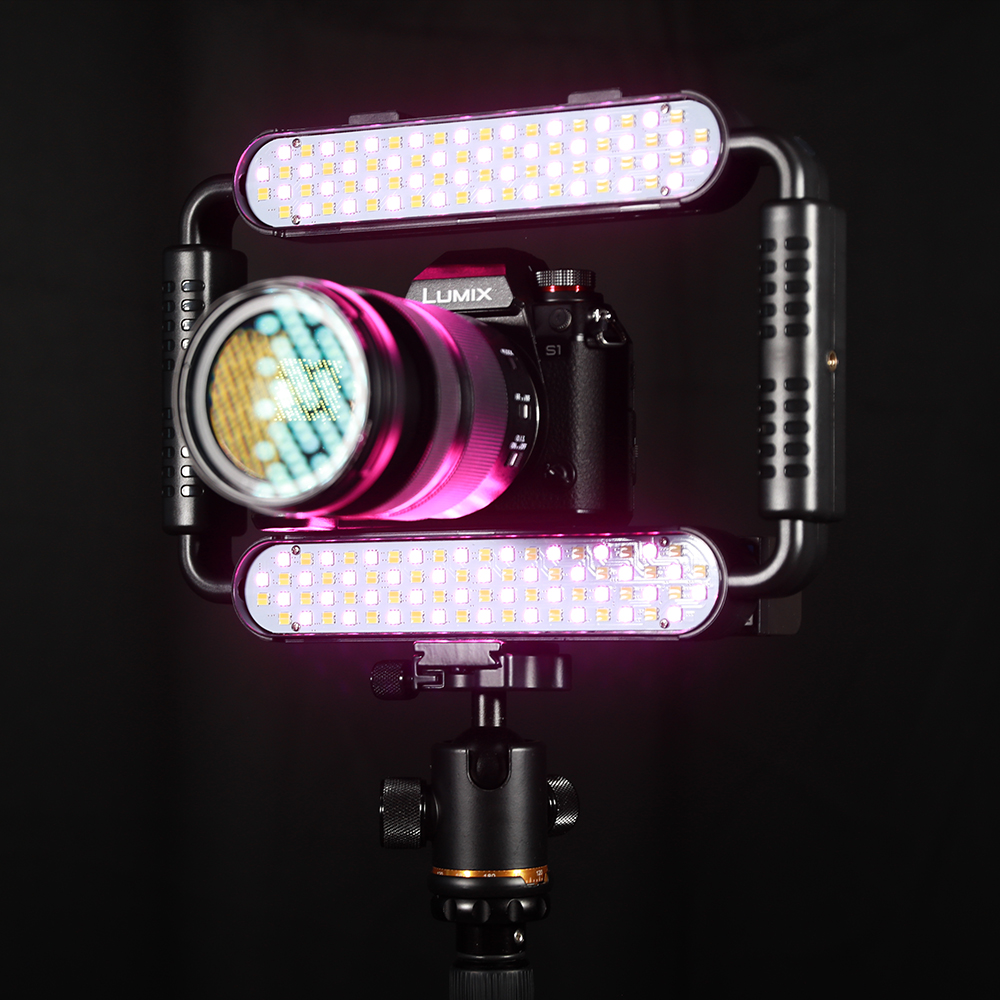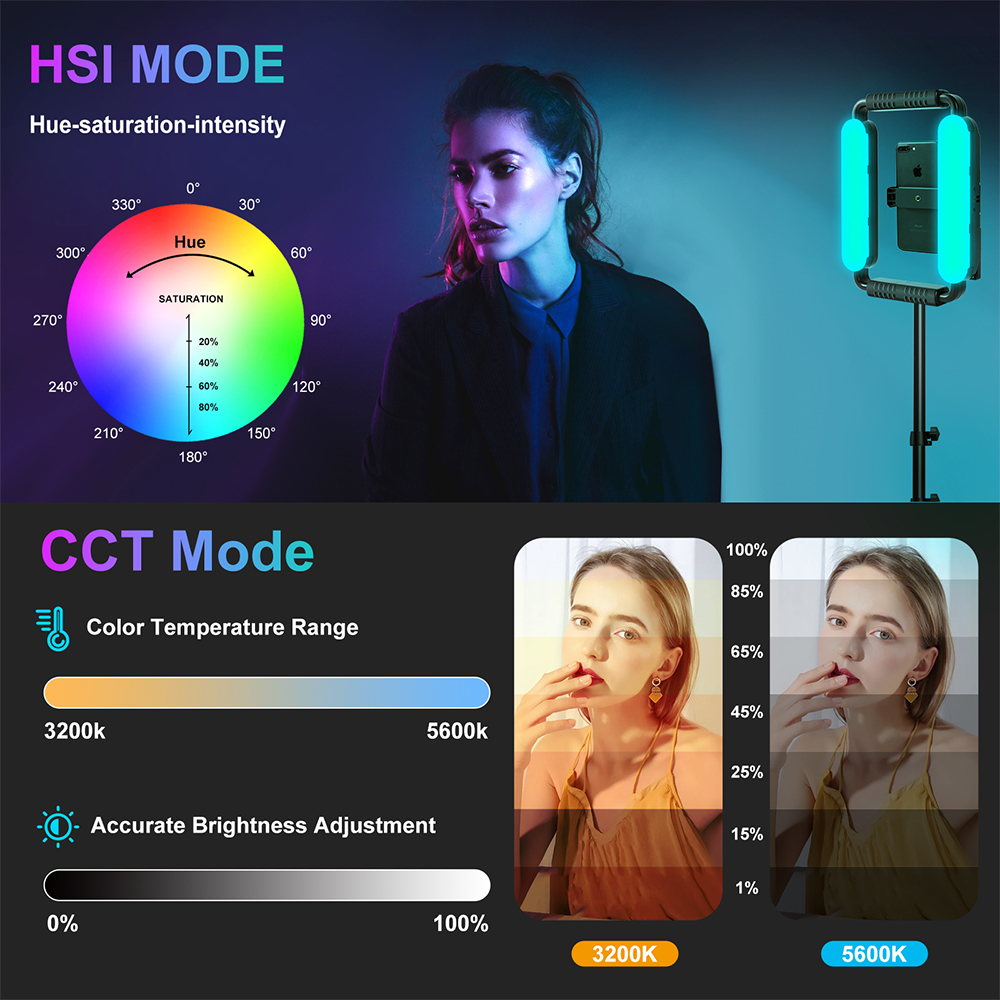 Multiple modes, full color adjustable
CCT mode: white light color temperature adjustment mode, adjustable light intensity and color temperature. The CCT (correlation color temperature) mode allows the color temperature to be accurately adjusted from a comfortably warm 3200K color to a deep sky blue 5600K to match any lighting conditions, such as the warm hue of a terrible sunset, the cool hue of bright sunlight in summer or the blue moonlight on a clear dark sky. The green/magenta correction feature in CCT mode allows for fine-tuning matching with other HMI, LED or fluorescent lights, or precise color balance for different camera sensors.
HSI Mode: The HSI color mode allows you to work together by intuitively selecting specific colors and fine-tuning their brightness and light intensity. Adjustable hue, saturation, light intensity, (HSI= hue, saturation, light intensity), achieve 36 million color adjustable.
There are eight scenarios
Lights, police cars, candlelight, television, broken light bulbs, discos, paparazzi, parties
This LED lamp supports 8 scene modes and has a multi-purpose function
With its great color performance, it can be widely used in many object shots, lightweight portraits and other scenes,
Stage, party, emergency, dinner, etc.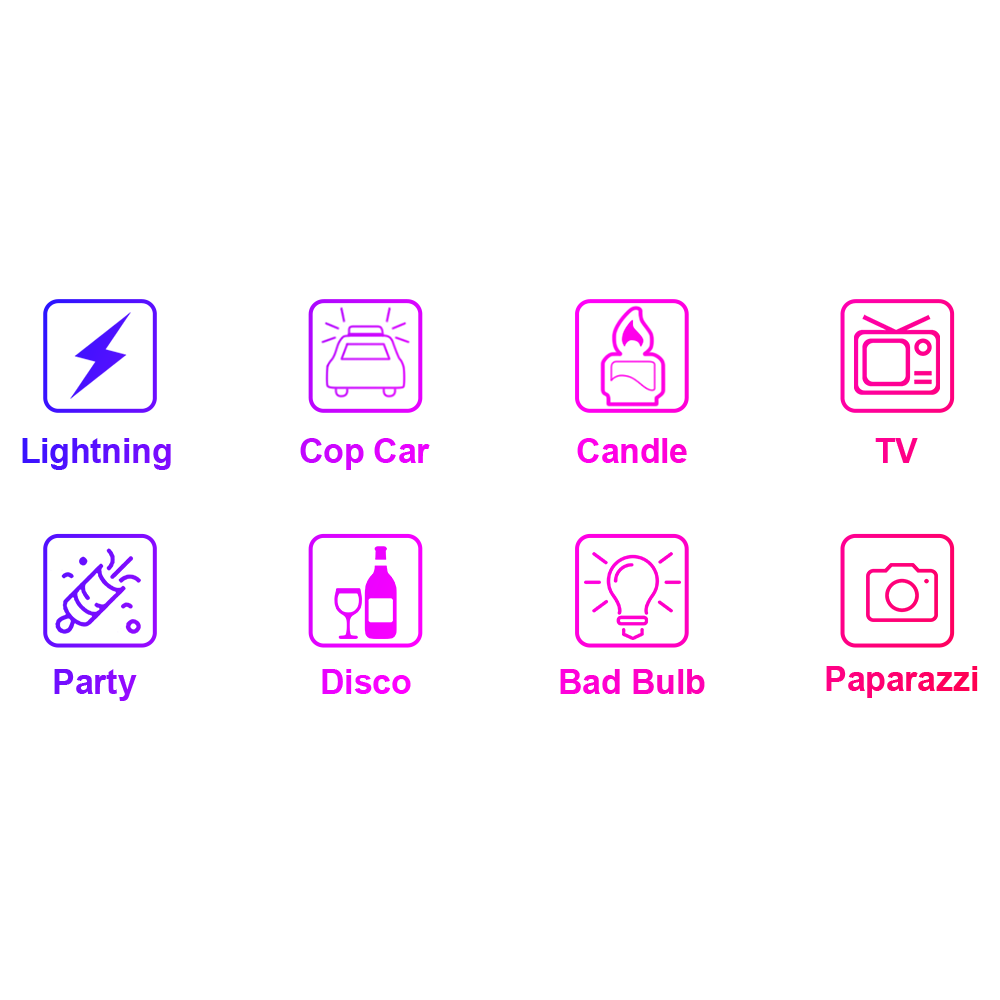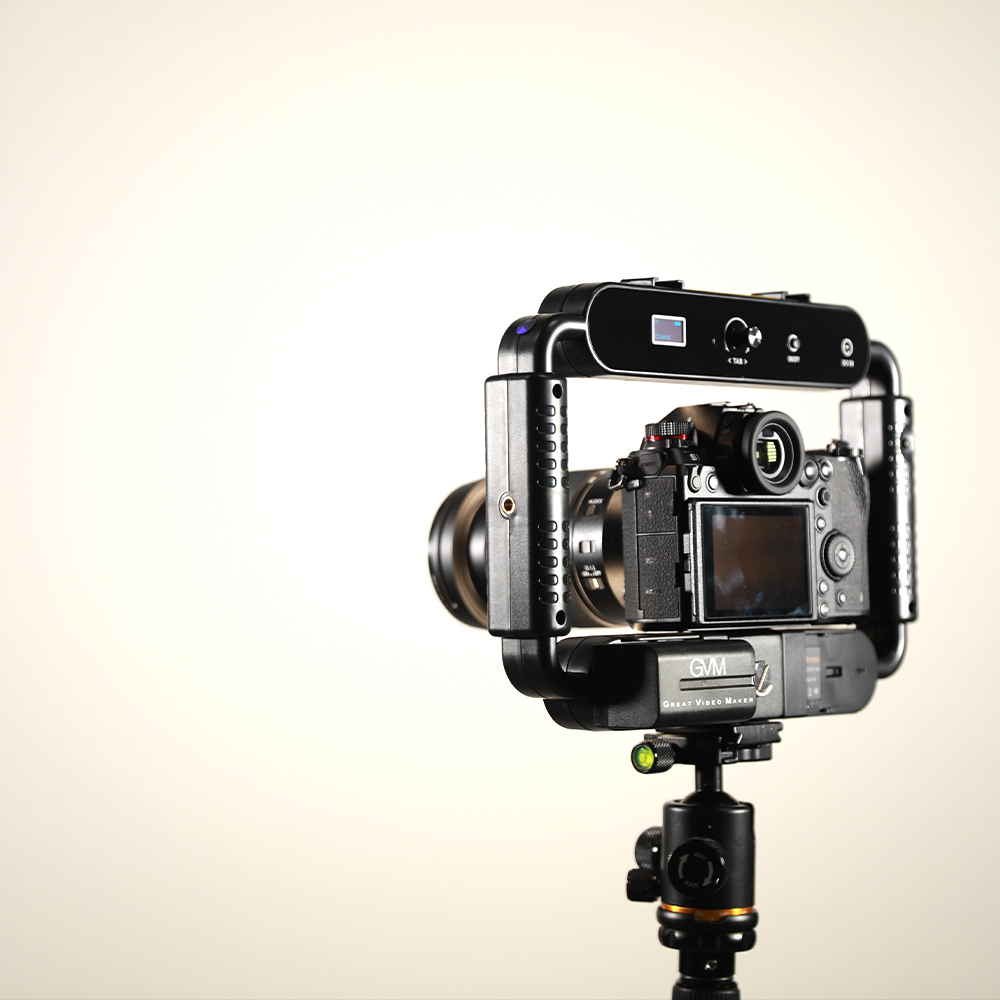 The GVM TL15RS provides a smooth, uniform beam field by combining the latest wide beams, true-tone SMD leds and diffusers. The panel's large surface area produces a bright, wraparound output with clean, soft shadows and acts as a beauty on the main body.
Convenient Bluetooth button design
When using GVM-TL15RS, you can open the Bluetooth function of the mobile phone and connect to GVM-HL
Take a picture with your phone via the Bluetooth Photo button.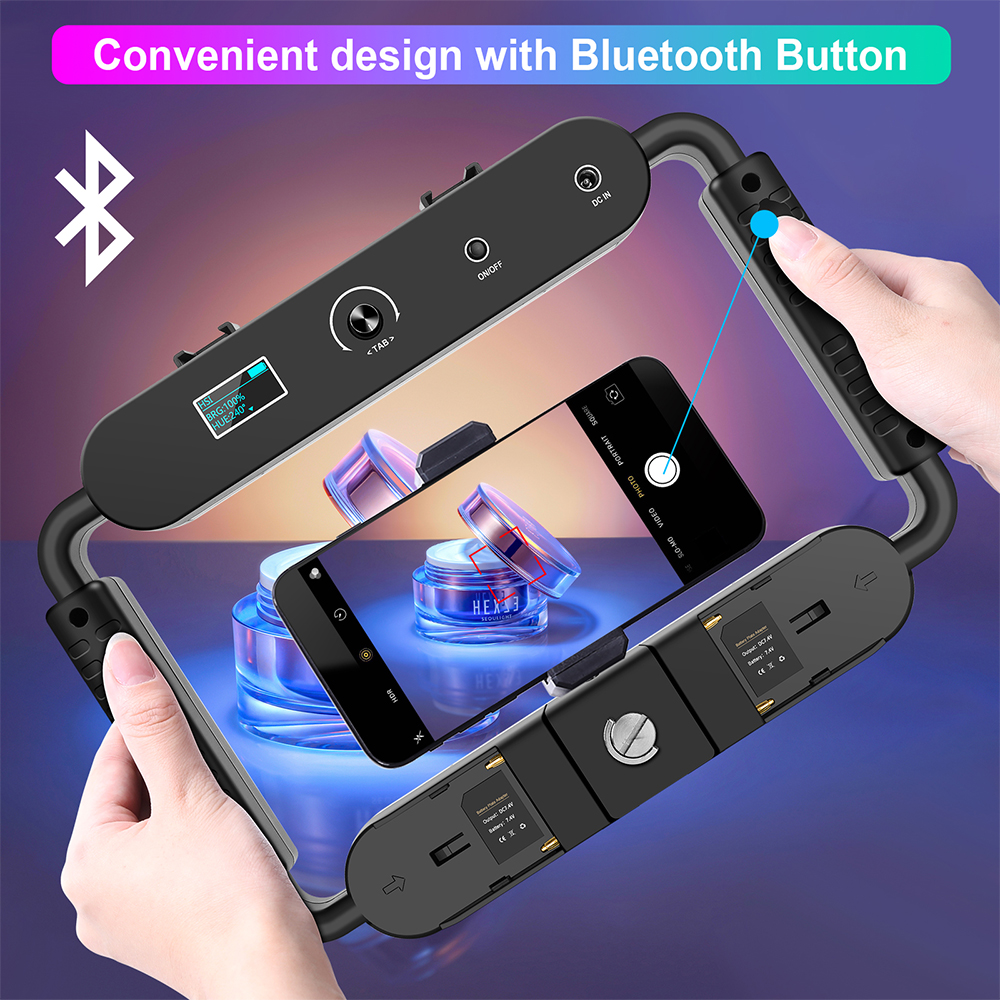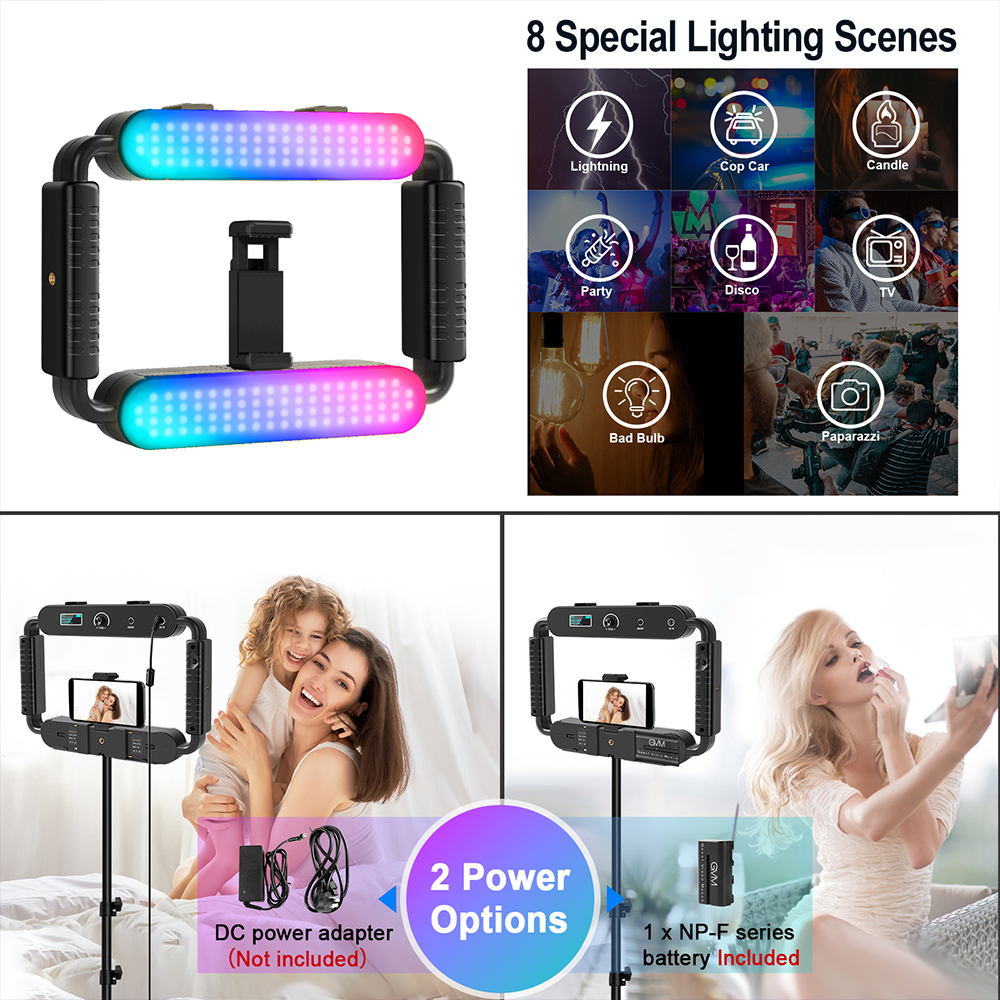 Multiple power supply options
7.4400mah rechargeable large capacity lithium battery
Durable, equipped with a battery charger for easy charging, no need to buy and pay for additional batteries.
Or you can purchase a DC 9V/3A charging power supply.
Installation of battery can be convenient to shoot outside, play an efficient and portable role in the outdoor.
The GVM-TL15RS carrying case and all its major components can be stored in the optional carrying case. The enclosed foam gasket can effectively protect the lamp body and accessories, convenient transportation and safe storage.