What Lighting Do I Recommend For Novices?
With the development of the society, the increase of people's consumption level and aesthetic standard are synchronous. There are more and more people interested in photography industry. Meanwhile, there are also more and more people who take the photography as their career development.However, every industry will go through the brutal waves of sand. Therefore, before deciding to take photography as a career plan, it is important for people to make adequate consideration and preparation.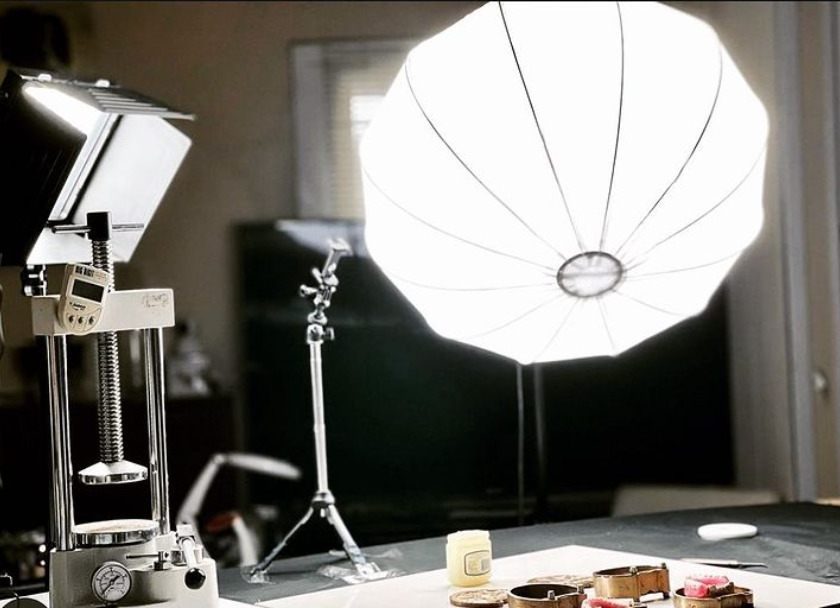 We always believe that we can enter the photography industry only when we have enough money. Indeed, in the advanced photography industry, the cost of professional equipment is high, like the LED video light, the continuous lighting, daylight LED, monolight LED light,etc. As for those novices without enough budget, it's super essential to pursue the cost performance when purchasing the photographic equipment.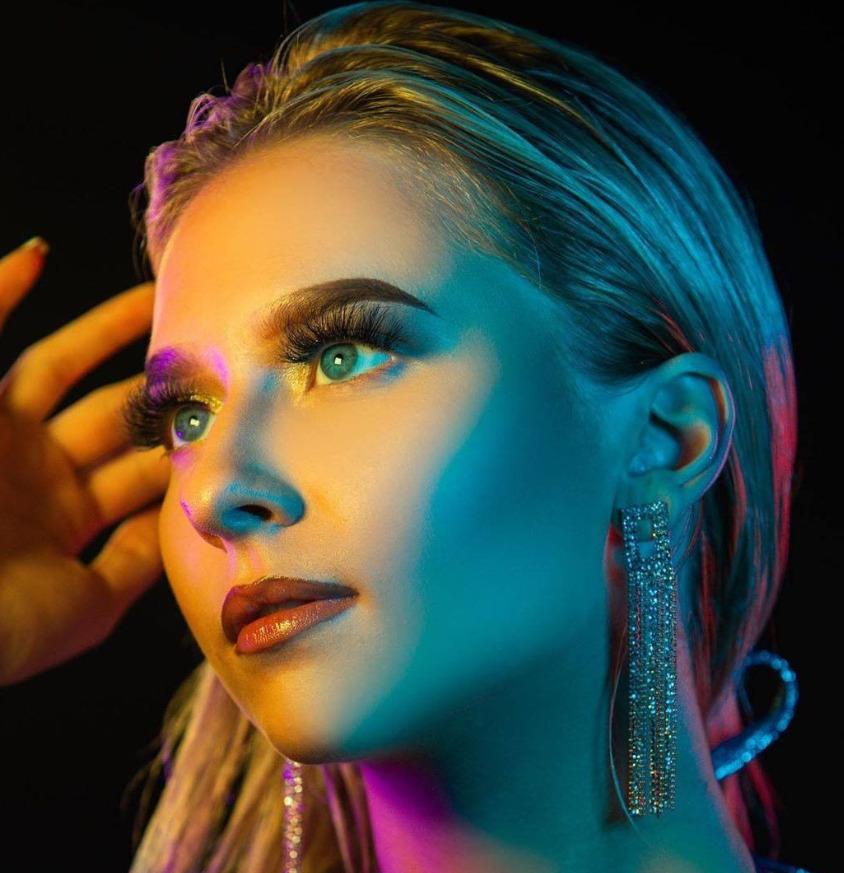 Continuous lighting as one of the indispensable equipment in photography. Novices should be very cautious when choose entry-level lighting, no matter it is the LED video light, the continuous lighting, daylight LED, monolight LED light,etc.Beginners are recommended to buy at least two photography lights. When choosing lights with stable performance and long lifespan, beginners can spend a long time on pondering the lighting, and then can slowly purchase some small accessories for learning.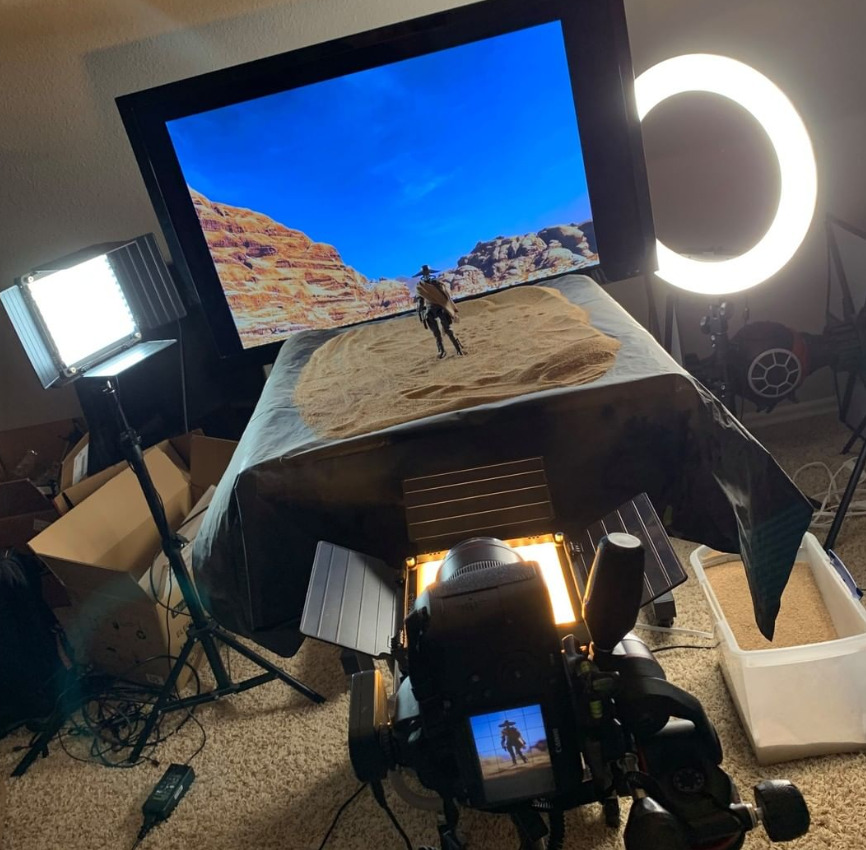 Among the photographic lights, the higher the power, the more expensive. The studio for beginners is not large, and it is only used for the lighting. Moreover, because the lighting angle requires at least three LED studio lights, it is recommended to start with two studio lights of 100W or 200W from GVM. GVM video light or studio light are based on actual scientific measurement. A 100W photography light like GVM-ST100R, with a standard cover, is brighter than a 200W tungsten light, so three video lights or studio lights are completely enough to brighten the studio. If the power of video lights or studio lights are high, the price will be appropriately increased. Therefore, the novice can wait until the next stage to consider upgrading the lighting equipment.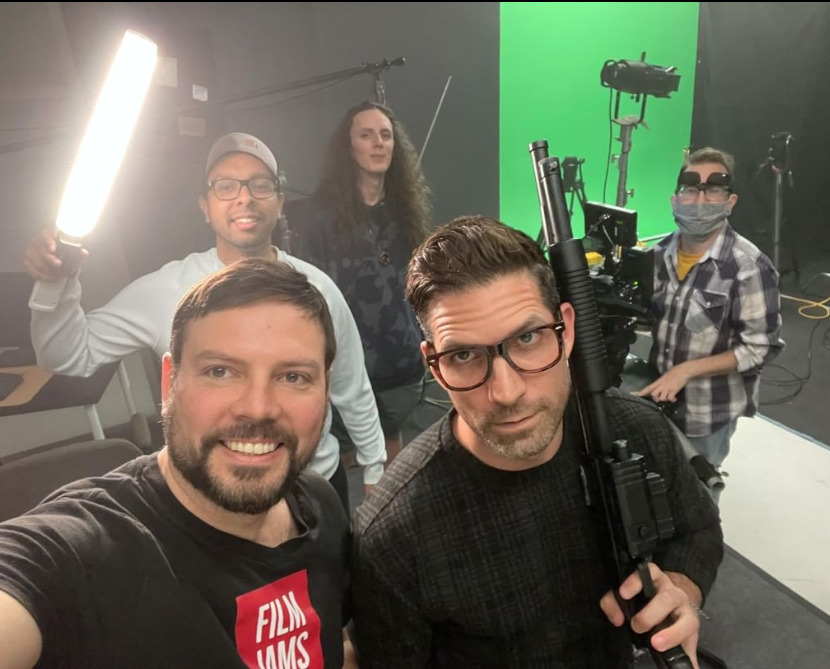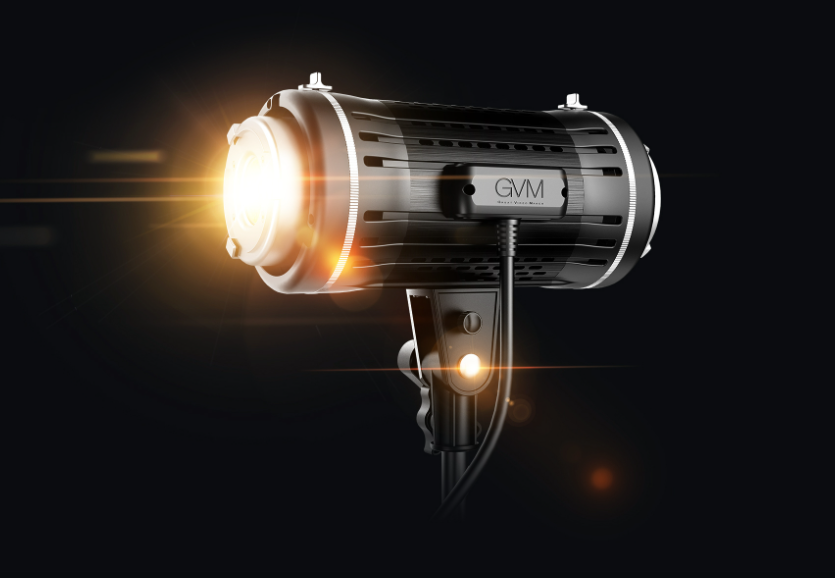 The GVM ST100R is GVM's first double sided continuous output lighting compatible with Bi-Color and RGB lights functions,also first feature all‐new Bluetooth mesh network technology, which can be group controlled with GVM brand devices that support mesh networking. By utilizing the latest in COB LED technology, the video Lighting can produce up to 77600 lux/0.5m.CRI 97+, the LED light always provide you with top of the line, accurate color reproduction.With smooth 0%-100% dimming control, you can also preset through the app button to toggle between common CCT Presets (2700K, 3200K, 4300K, 5600K, 7500K), featuring 4 different dimming curves: Linear, Logarithmic, Exponential, and S-Curve.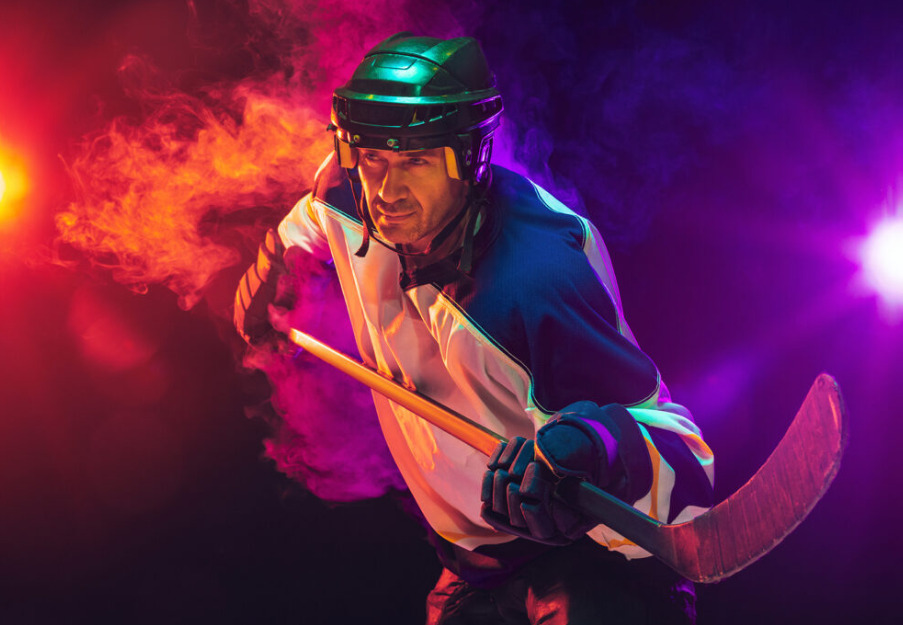 With LCD screen display and stable system, it supports 180° rotation, which can effectively control the light. Equipped with a matching cover, after installation, the light can be more concentrated and the excess light can be eliminated. You can customize the brightness to fill light, allowing you to adjust the light scene you want at will, and shoot the effect you want.The optimizes the internal structure to improves the heat dissipation space, also improves the intelligent temperature control mechanism to ensure continuous and stable light source brightness output. Ideal for sound-sensitive environments, the ST-100R can be seen but not heard thanks to a highly efficient fan that can be turned off when absolute silence is required.
Color Temperature: 2700K-7500K
Color rendering index : ≥97
Light adjustment method : Stepless adjustment, 0-100% Dimming, Flicker Free
Lumen : 15000lux/0.5m, 3700lux/1m
Add standard lamp shade:77600lux/0.5m, 21200lux/1m
Voltage : AC:100-240V
Bowens-S Type Reflector Mount
Light with Controller & Power Supply, Optional power the light using V-Mount battery
Quiet Fan-Cooling, DMX-Ready, Bluetooth App Control
Those novices who haven't bought any photography lights should tell the good and bad lights in their first buy. Currently the most widely used video lights or studio lights are COB lights. Some very cheap LED lights are easy to decay, heat, distortion and even burst.COB lamp plate light spot uniformity, high brightness, good stability, heat dissipation, long lifespan, which are the most important difference between brand COB lights and ordinary LED lights.
For a beginner's video lighting kit or studio lighting kit, you need at least one light stand for each light, a normal square mouth soft light box, or a lantern-shaped soft light box, each with a flag board, soft light sulphate paper, and background paper for still life photography, etc. These are inexpensive small items.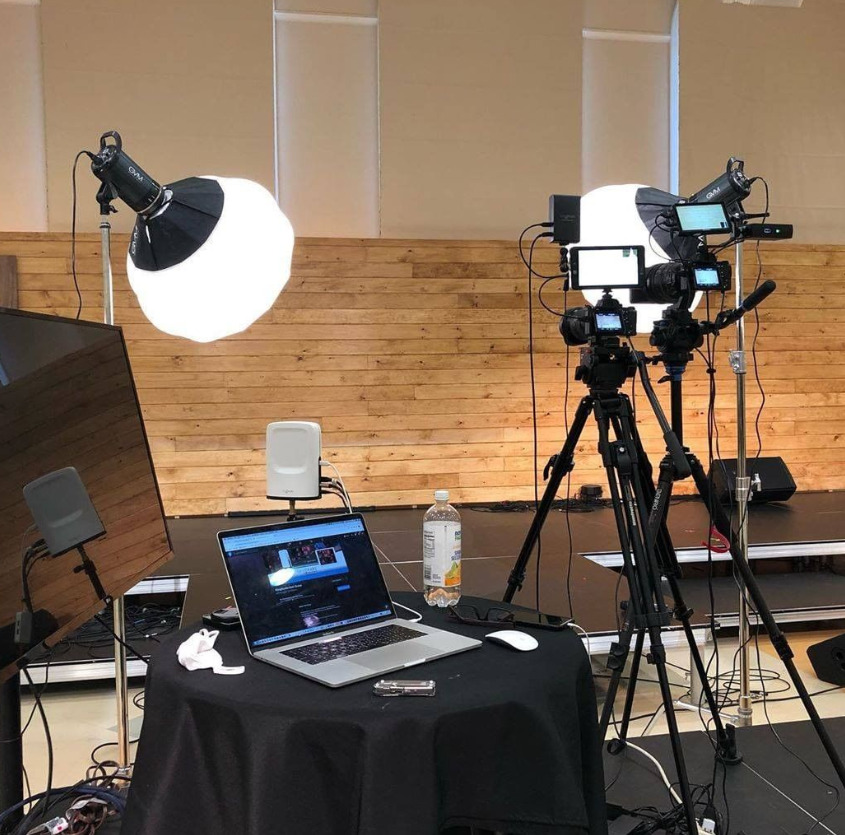 Another thing that affects the price of photography lights is the color temperature. There are still some differences in the prices of single-color and dual-color temperature studio lights. If a novice wants to start from economy, he can buy the most affordable single-color temperature studio light. The color temperature can be changed by replacing the standard cover. It will be very cost-effective to replace the color chips on it. GVM-SD200R is a 200W dual color temperature photographic light with a constant color temperature from 2700k-7500k, which is the closest to sunlight. It is no problem to handle most of the shooting.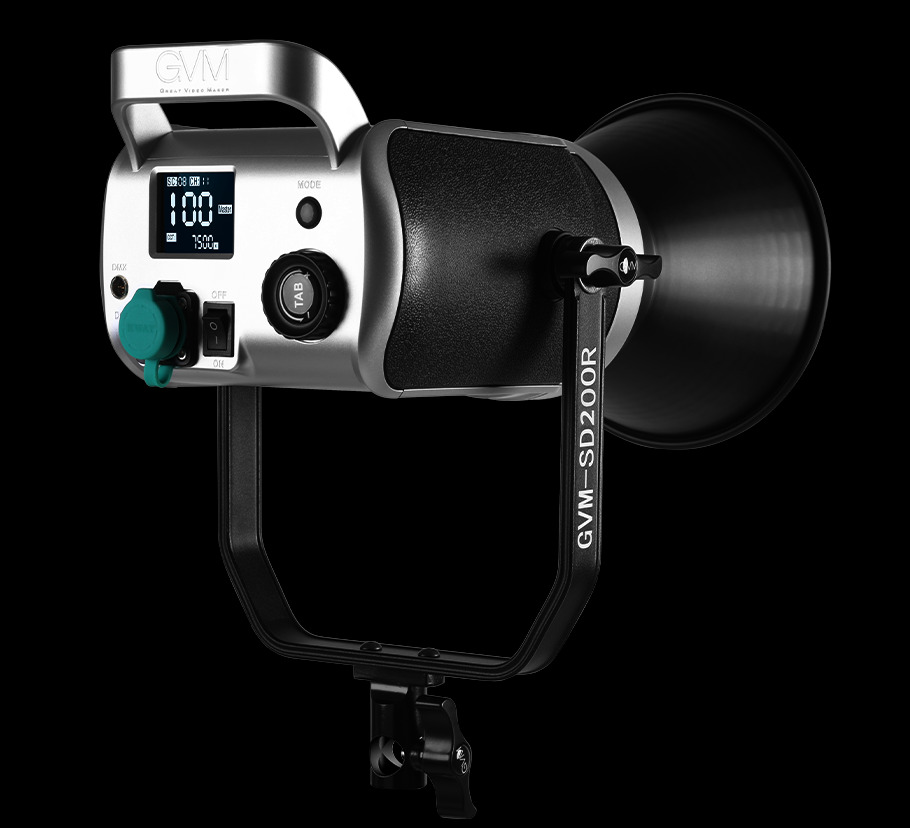 GVM 200W Bi-Color & RGB video light with COB lamp bead (Lumen: 98200lux/0.5m, 97+ color rendering index, 2700k~7500k color temperature) present the object as authentically as possible, offers natural, pristine color for video recording, outdoor shooting, live streaming, interview and YouTube film-making productions.The recording lights equipped with a built-in radiator and fan cooling system, quiet and powerful. Effectively improve heat dissipation in complex and long shooting environments, to better protect the COB lamp bead and extend the life of the light.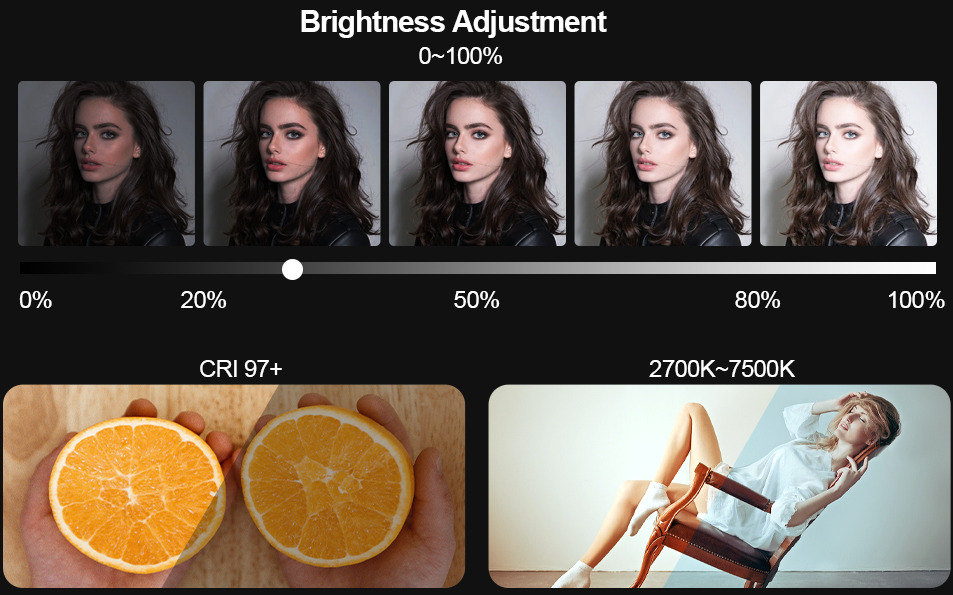 200W COB professional photography light or studio light, the price of GVM-SD200R is relatively kind among the high-quality brands. A light comes standard with a power adapter, power cord, standard cover and color film. The official price is only 539$, and it also supports when there is no electricity. Battery powered, it is also convenient for photographers who need to move the venue. Coupled with just-needed accessories, the cost of photography lights or studio lights in the three-lamp studio are totally under controlled. For photography dreams, this is the most professional and most realistic cost.
Product model : GVM-SD200R
Lamp beads quantity : COB*1
Color rendering index : ≥97
Color temperature : 2700K~7500K
HUE : 0°~360°
SAT : 0%~100%
Channel of Slave/APP/mode:1-12
Lumen : Bare bulb 7970 lux/1m; Reflector 68200 lux/1m
Light adjustment method : Stepless adjustment from 0%-100%
Function / Feature : LCD screen, high display, APP control, master/slave mode
GVM photography lights or studio lights have a long lifespan. Photography novices don't have to worry about it. First you need to figure out the lighting of the three lamps. When you really need to upgrade your photography equipment, it is not the time to take economy as an important indicator.