This video light is adopted the American Chip, and has a
life more than 70000 hours.
Provide the true and natural color for
Photography,YouTube Studio, Video Shooting, Broadcasting, etc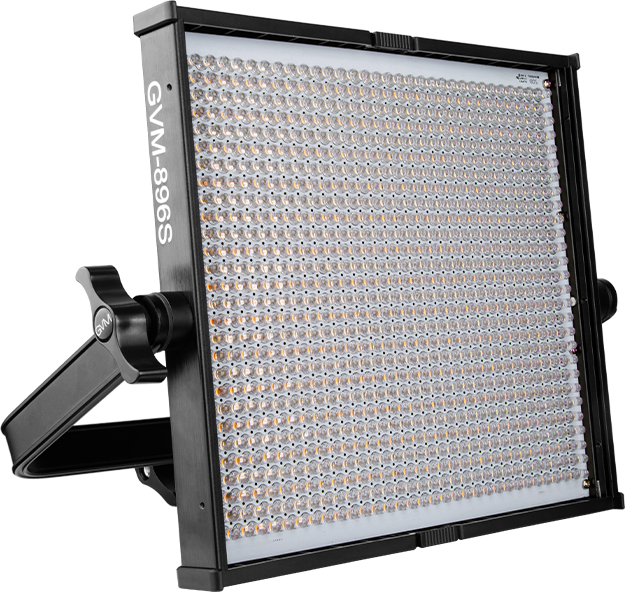 Under slaver mode, using remote control can control the brightness, color temperature
and turn on/off machine of lights that are same with remote control aisle.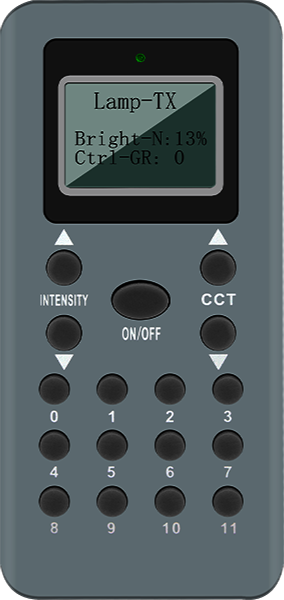 You can set the channel, adjust the color temperature/brightness parameters
through the button and knob on the panel with the clear LCD screen
or by remote control for easy operation.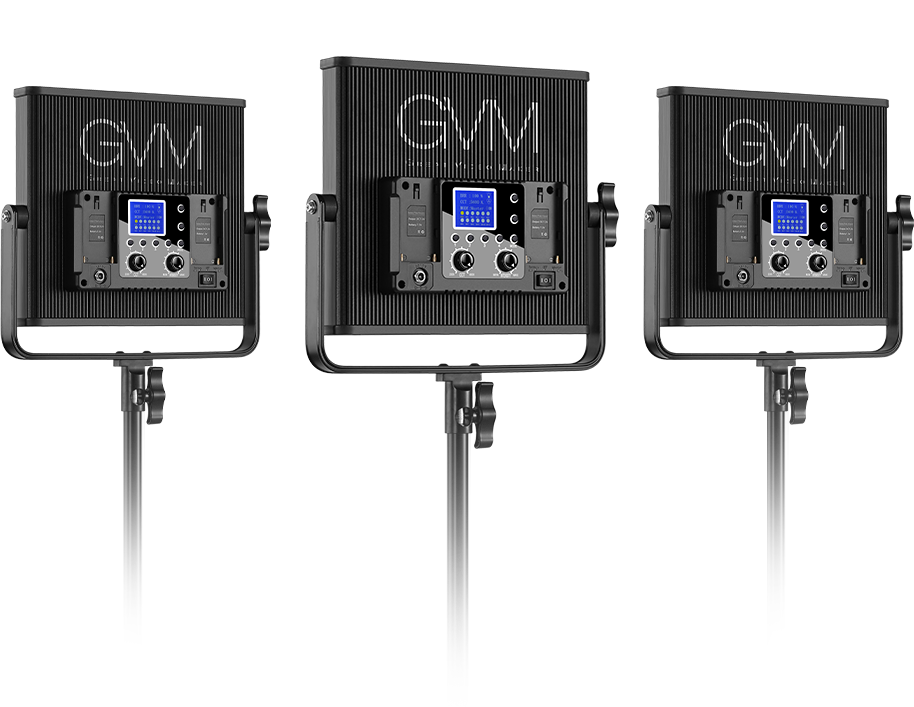 GVM LED video light can collect and memorize four different groups of color temperature
and brightness. If you want to use the same color temperature and brightness,
you can use it to reduce your time.
you can use it to reduce your time.
The Video lighting kit can be powered with an AC adapter (Include) for indoor use or
NP-F series batteries (Not Included) for outdoor use.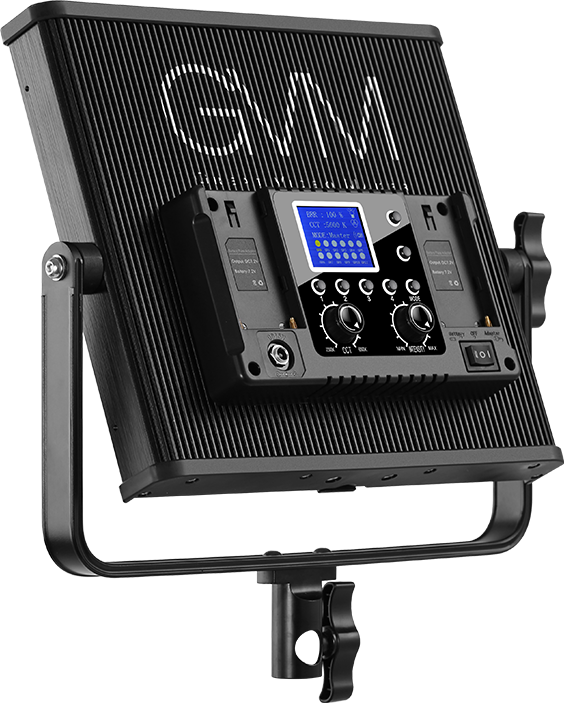 Step-less adjustable dual color temperature feature, color range 2300K ~ 6800K.
With High color rendering index LED lamp beads.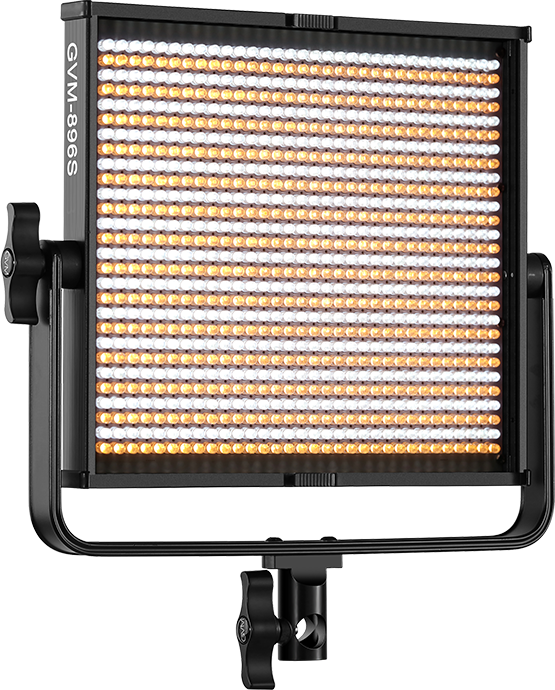 Come with two diffusers for softening light. One is inserted directly into the panel light
while the other is installed with four support screws, which makes the light softer.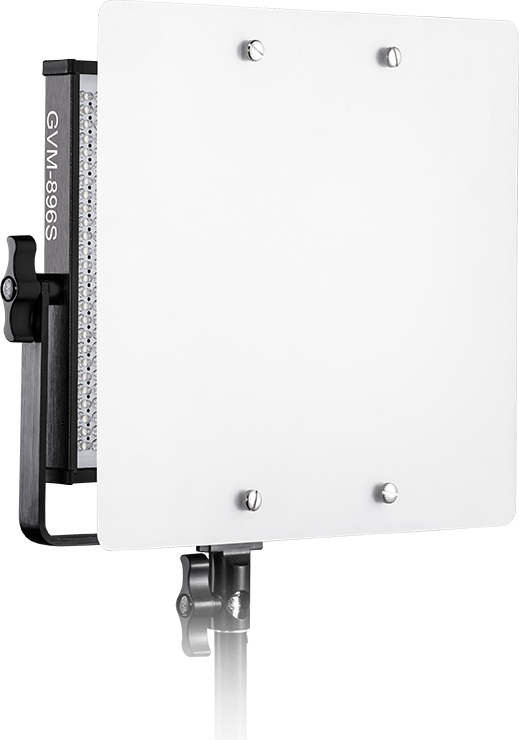 Brightness can reach 31900lux/0.5m, 10820lux/1m
Ultra-high CRI 97+ helps to restore
and enrich the color light
object providing a natural
and vivid shooting effect to you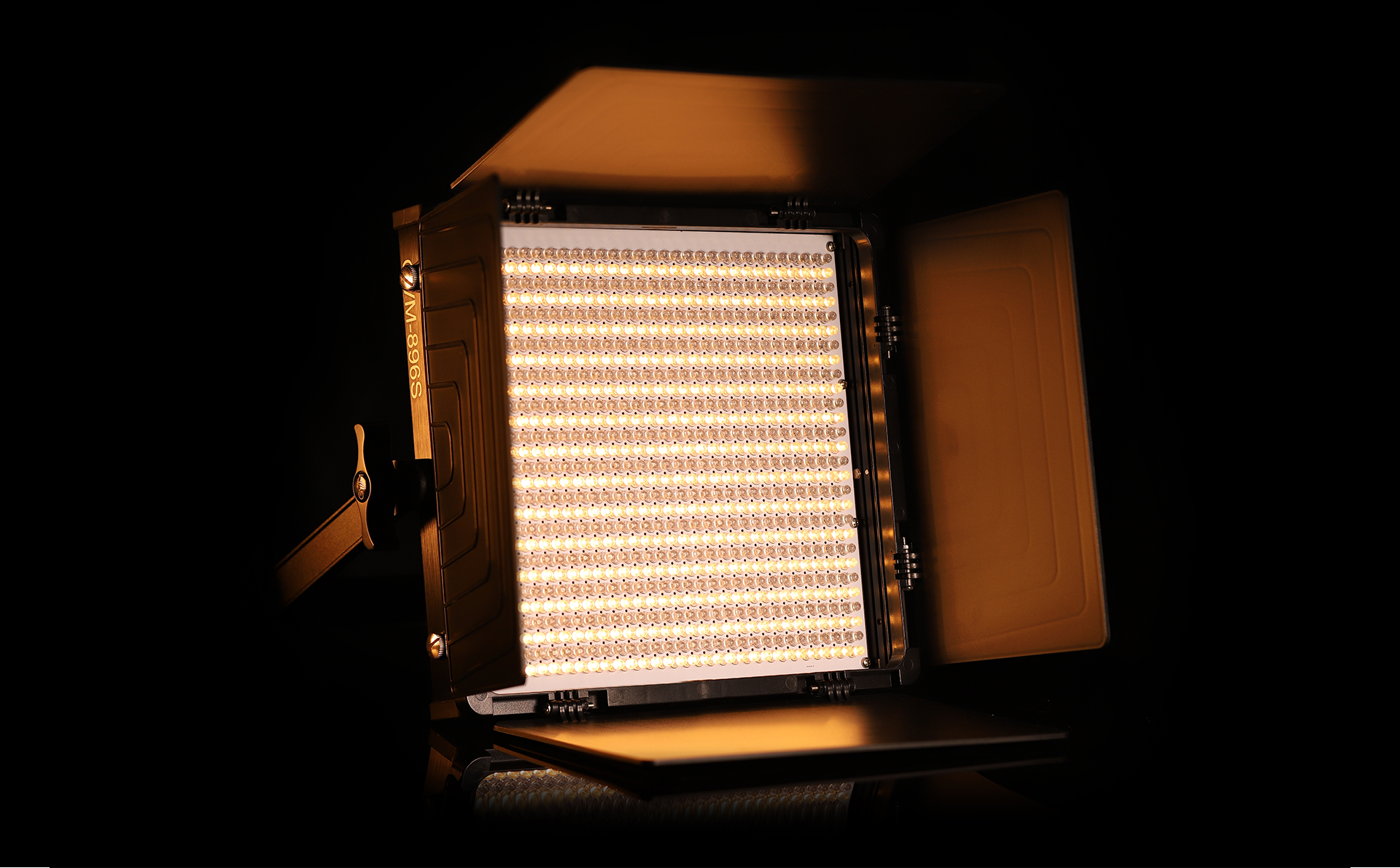 Color Temperature Ranging
The wide temperature could create different atmospheres.
The brightness ranges from 10% – 100% meet different shooting needs.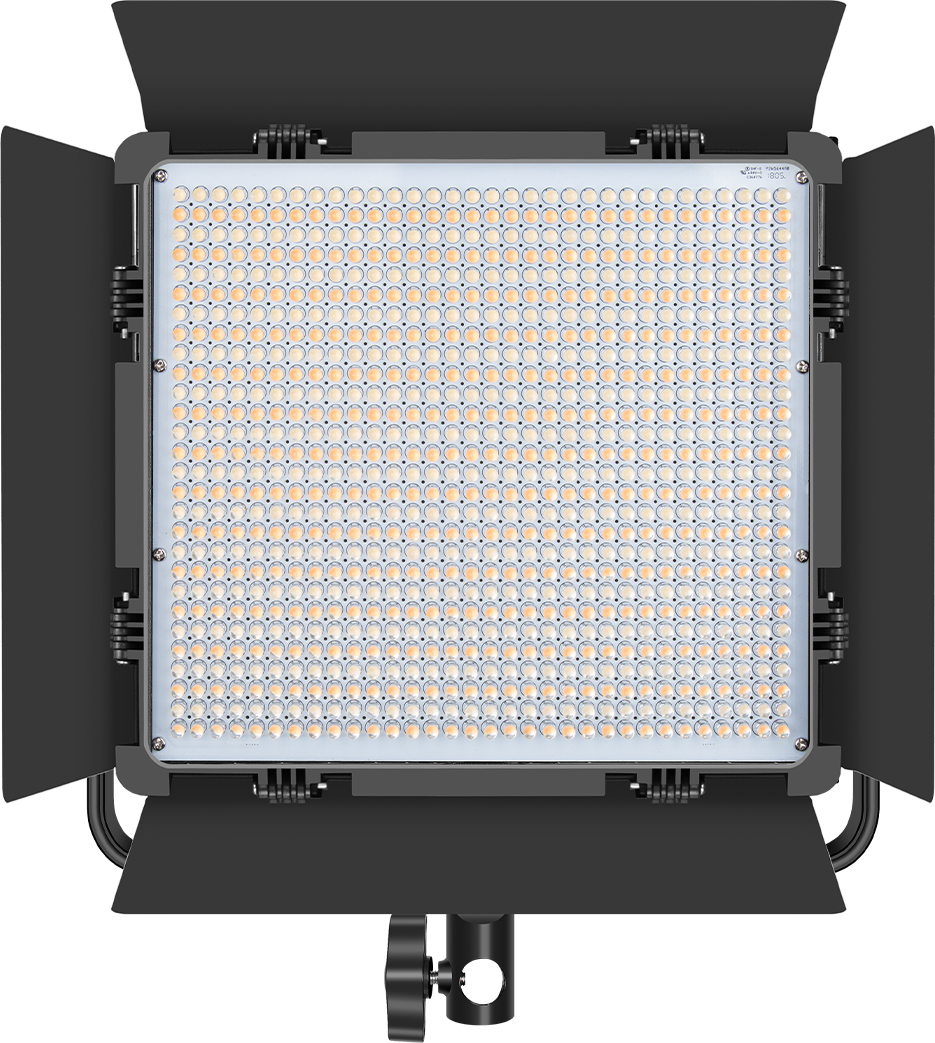 25 Beam Angle with Color Temperature Ranging from 2300-6800K
The wide temperature could create different atmospheres. The brightness ranges from 10% – 100% meet different shooting needs.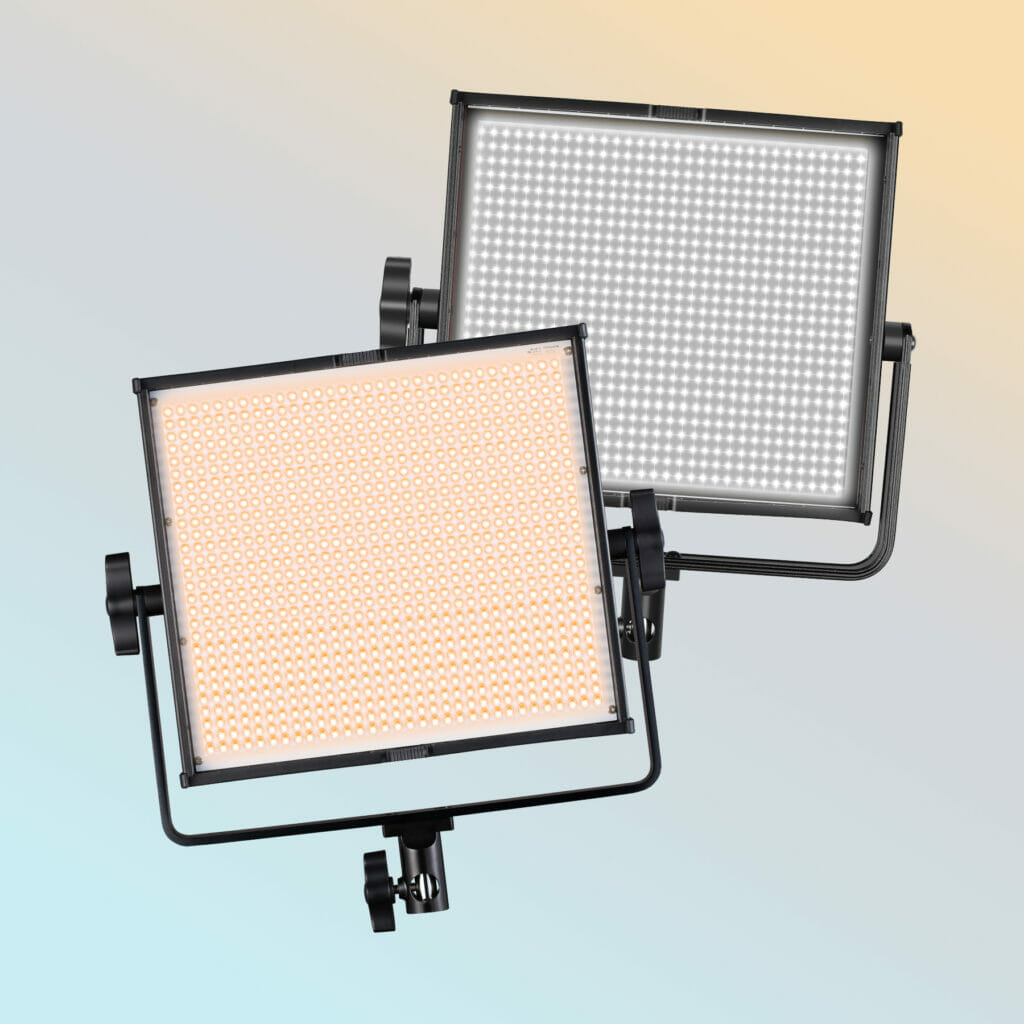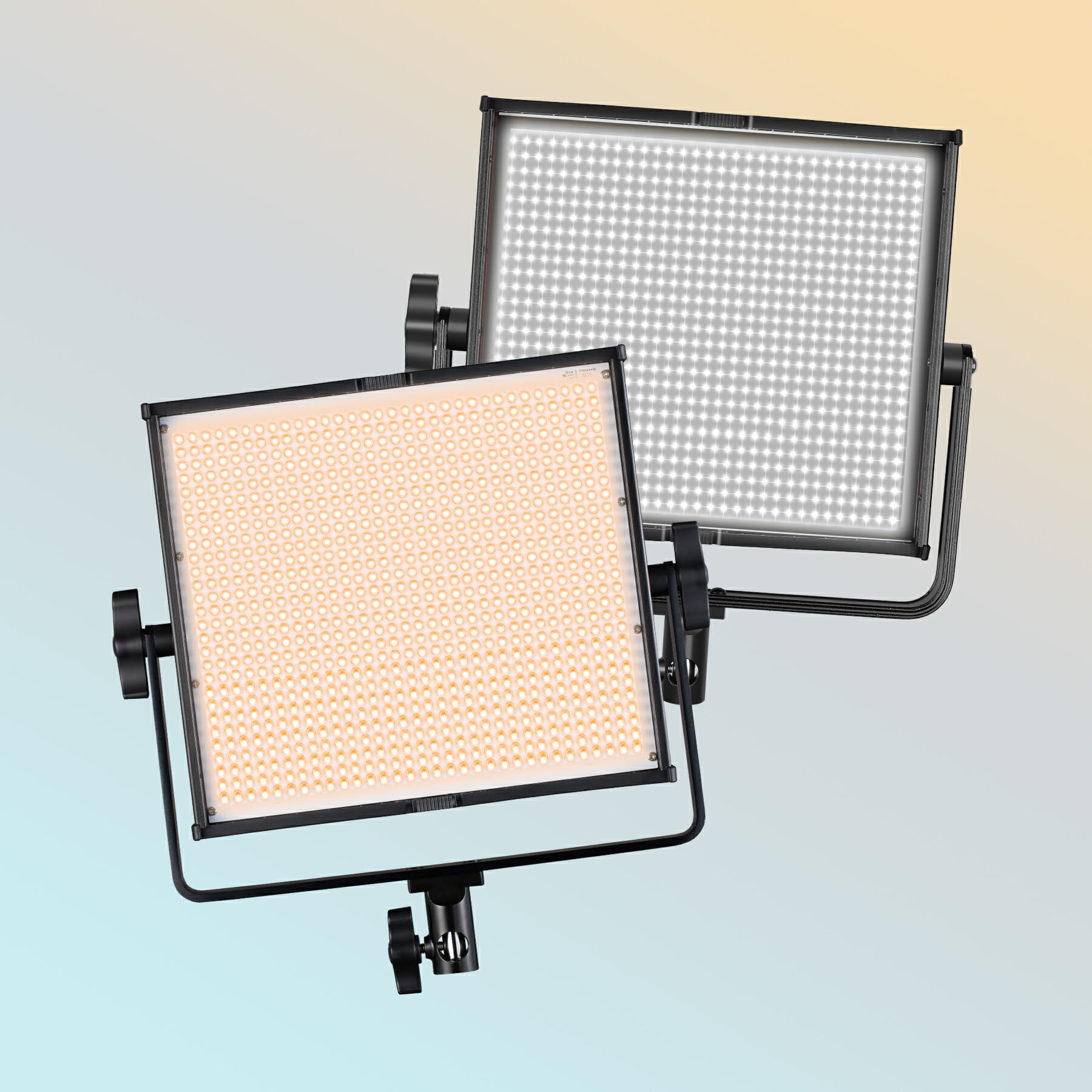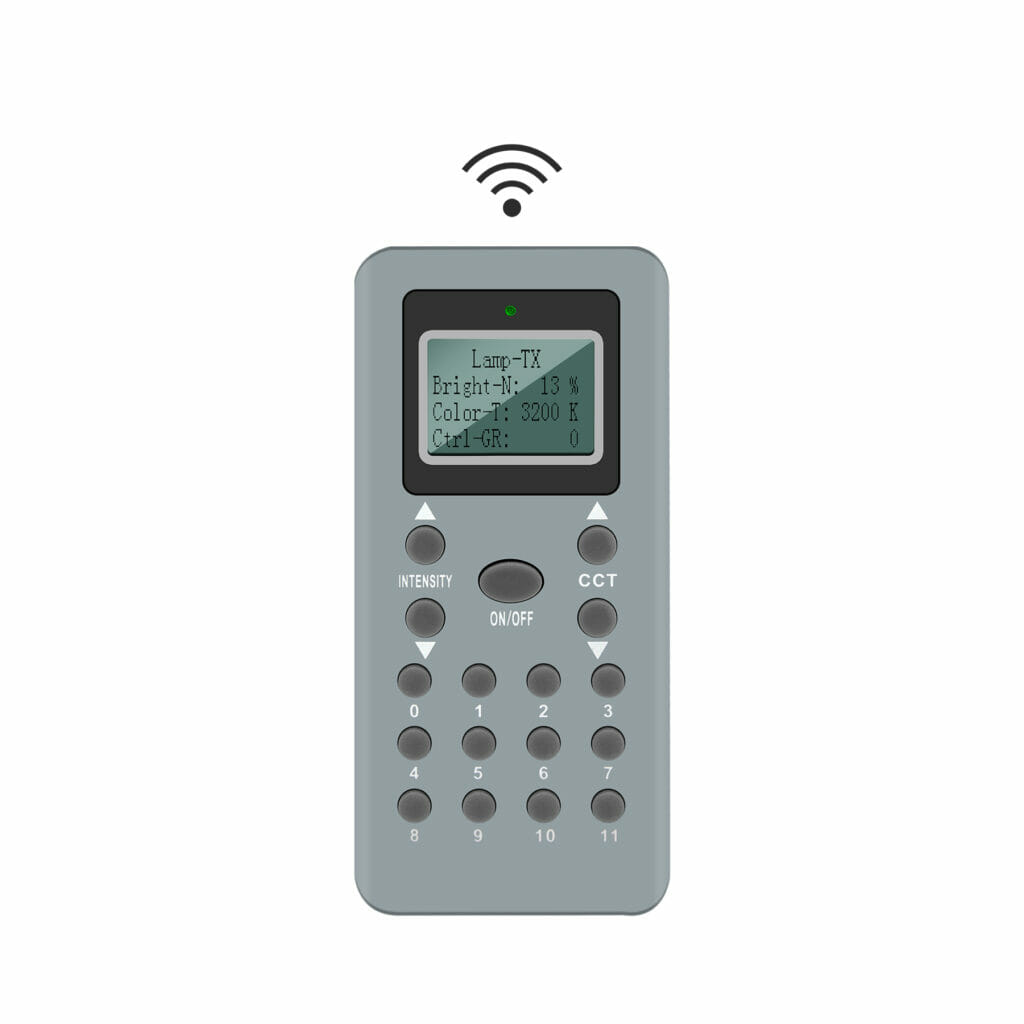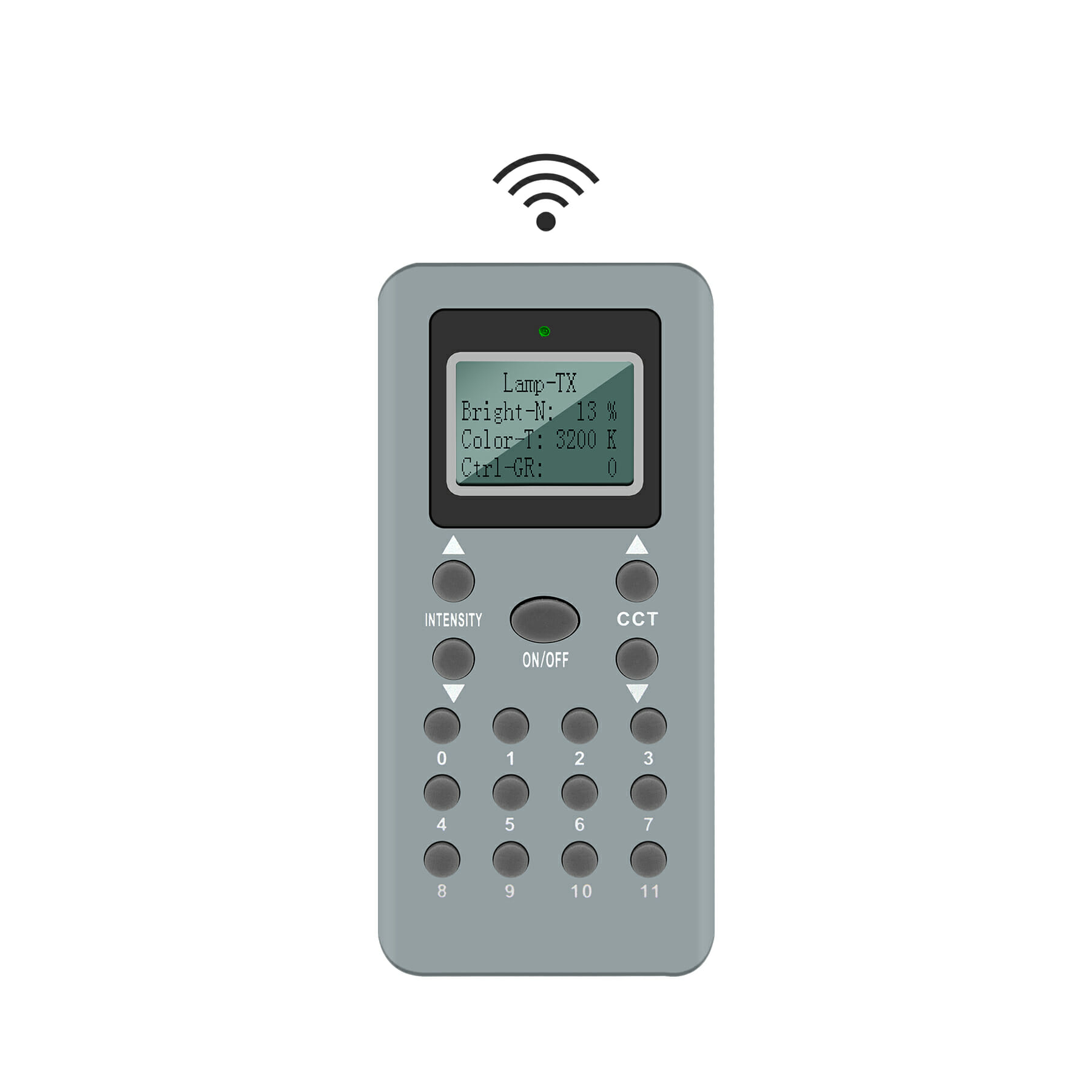 Wireless Remote Control for Efficient Work
Easy adjusting color temperature and brightness in a studio, portrait photography, live show, YouTube video shooting, outdoor events, fashion display.
Aluminum Alloy with Good Heat Dissipation
Dissipate heat gradually, by this means it well protects the bulbs, making them more long-lasting with the service time to 70,000 hours.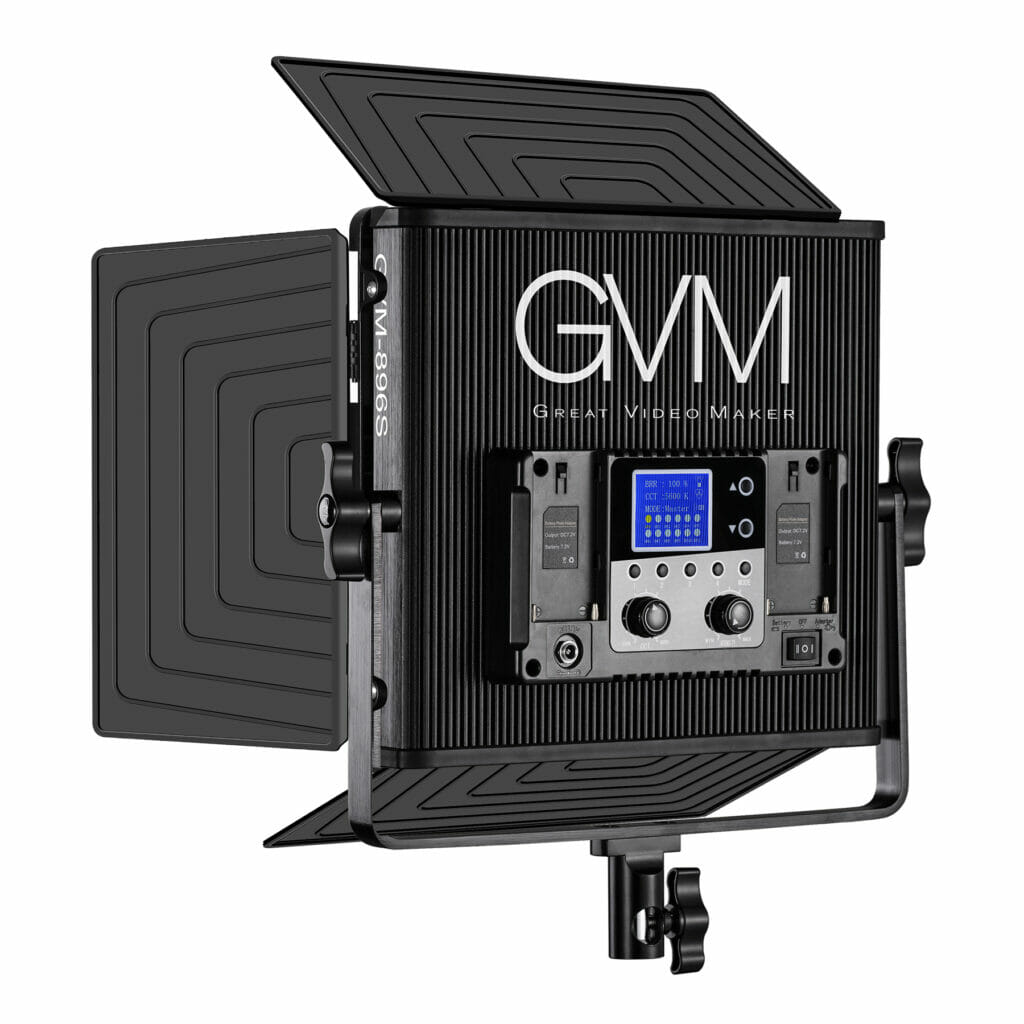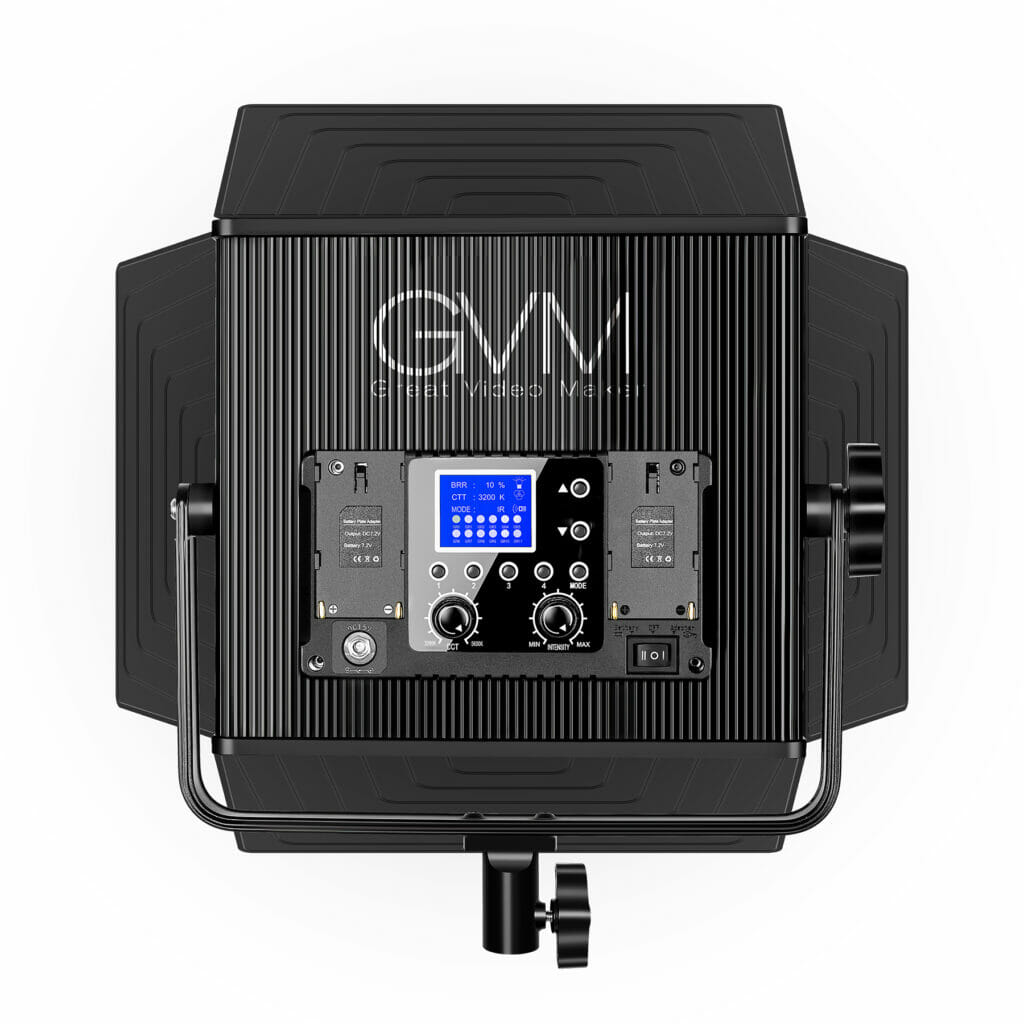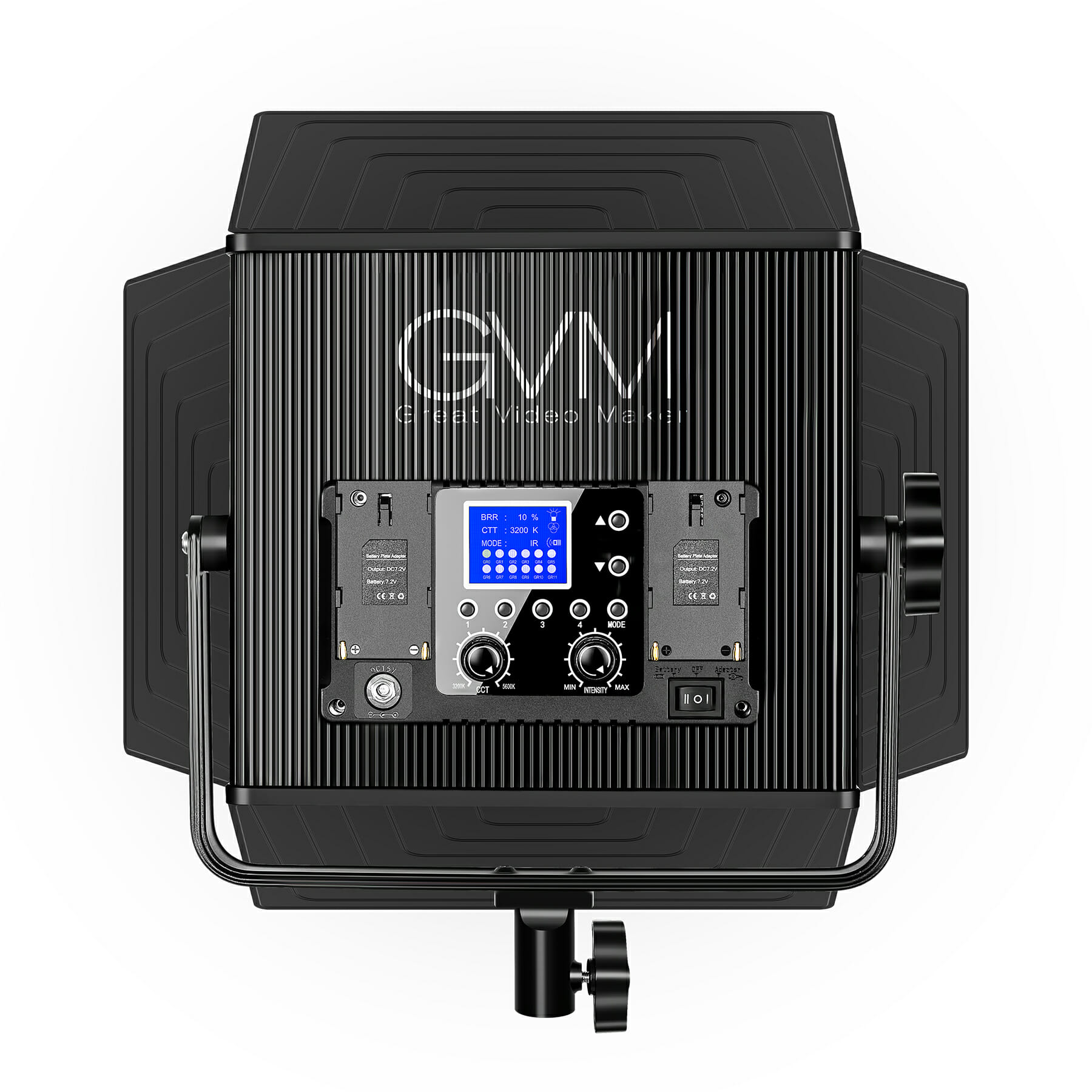 LCD Display for Clear Read-out
Showing clear and accurate brightness and color temperature. You could easily adjust color temperature and brightness through two knobs.
896 beads and 25° shooting angle: 896 beads led video lighting kit, 25 degrees shooting angle so that the shooting area is concentrated, super bright. In addition, the color temperature range is wide, from 2300-6800K, you can easily meet your shooting needs.
Wireless Remote Control: This video lighting kit is equipped with a wireless controller. You can easily adjust the brightness and color temperature through the controller without having to walk around the camera and camera.
4 sets of parameter acquisition functions: The GVM LED light can collect and memorize 4 different color temperatures and brightness. You can directly use any parameters previously collected by pressing 1, 2, 3, 4.
One lamp with a multi-light control function: GVM 896 LED lamp has a master/slave control mode. You can easily set one light to master mode and other GVM lights to slave mode, which allows you to easily control all lights using the main mode (connecting the wireless controller for easy operation)
Support and Warranty: GVM video light has a 365-day free warranty and a refund within 30 days. The GVM support team is committed to 24 hours of friendly customer service and email support. Native American company.
GVM-896LS-3L Bi-color Video Light
3 x 896 LED Video Lights
3 x Bracket Soft Diffuser
3 x Soft Diffuser
3 x Barn Door
3 x Power Adapter
3 x Power Cable
3 x Light Stand
1 x Wireless Remote Controller
1 x Large Carrying Bag for Lighting Kit