This blog will take you to the GVM PRO-SD400B and GVM PRO-SD650B Bi-color light group packing experience, from the packaging to the equipment, feel the joy. These two light sets are not only complete and in place, but also come with a variety of practical equipment, bringing more possibilities for creative lighting. Let's explore this joyful journey together.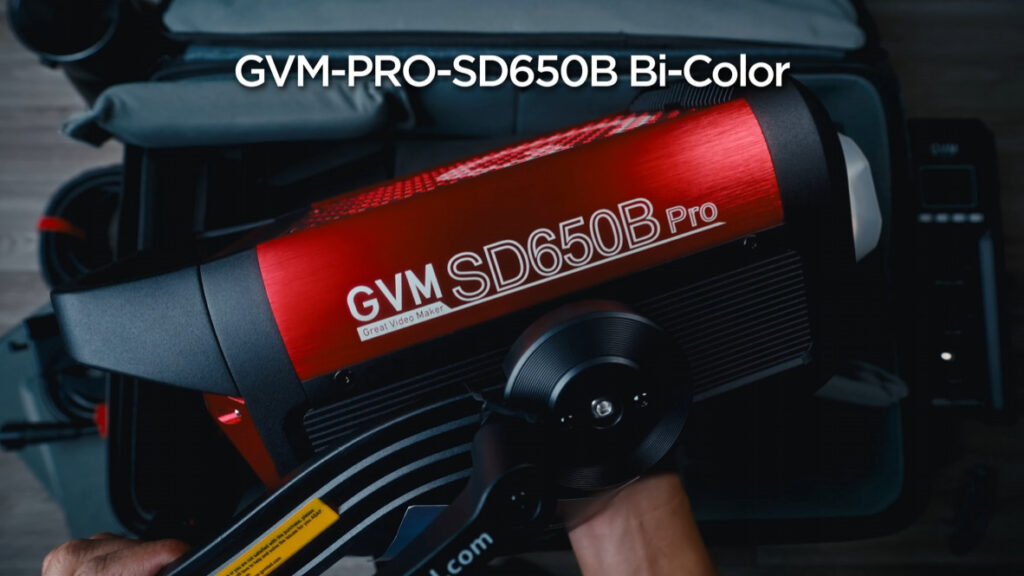 1. Elegant outer packaging
When I received these two gifts from GVM, I was attracted by its elegant packaging at first sight. The packaging box adopts a simple design, with the iconic color of the GVM brand as the main tone, revealing a sense of high quality and professionalism. This elegant packaging not only protects the lamp itself, but also adds a sense of ceremony to the whole unpacking experience.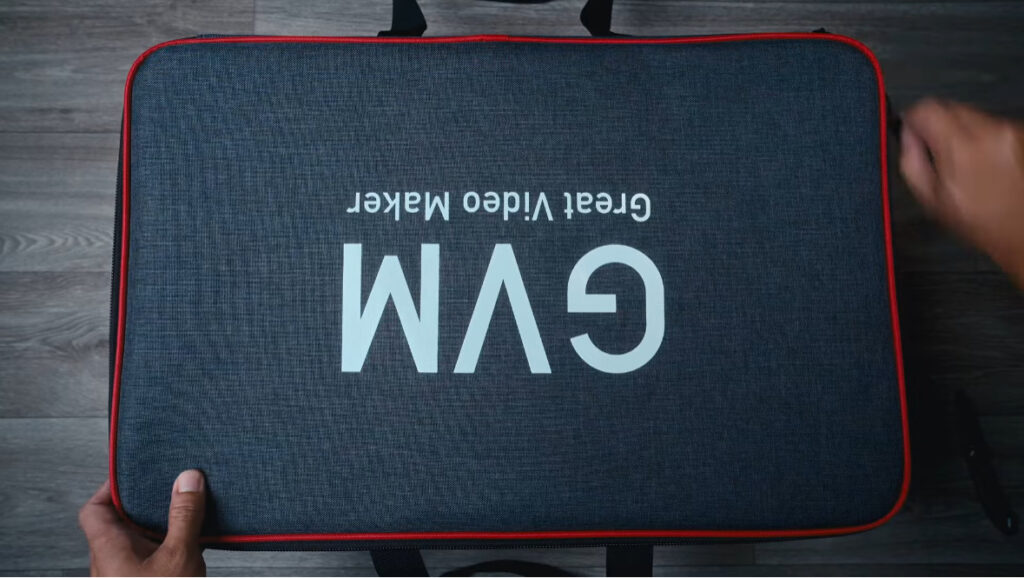 2. Complete and complete equipment
When I opened the box and saw the GVM PRO-SD400B and GVM PRO-SD650B Bi-color lights on display in front of me, I was delighted. The light bodies of both the light sets are very strong, without any damage or defects, and fully meet the GVM's consistent high quality standards. Their appearance design is simple and generous, with a modern sense, let people fall in love at first sight.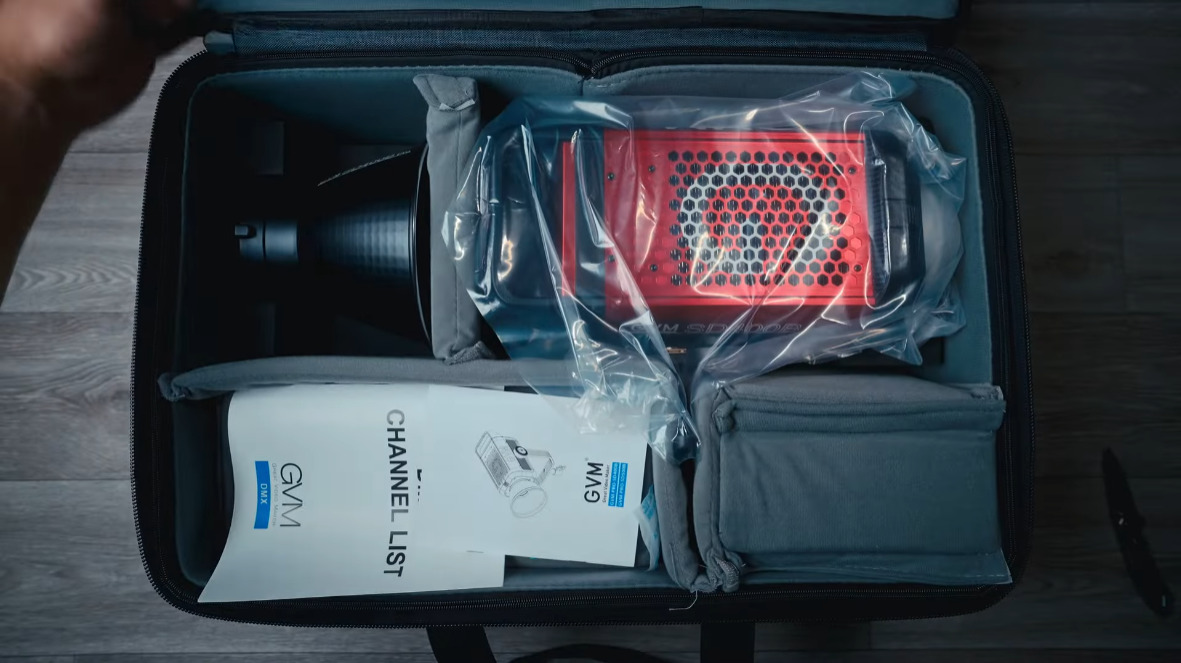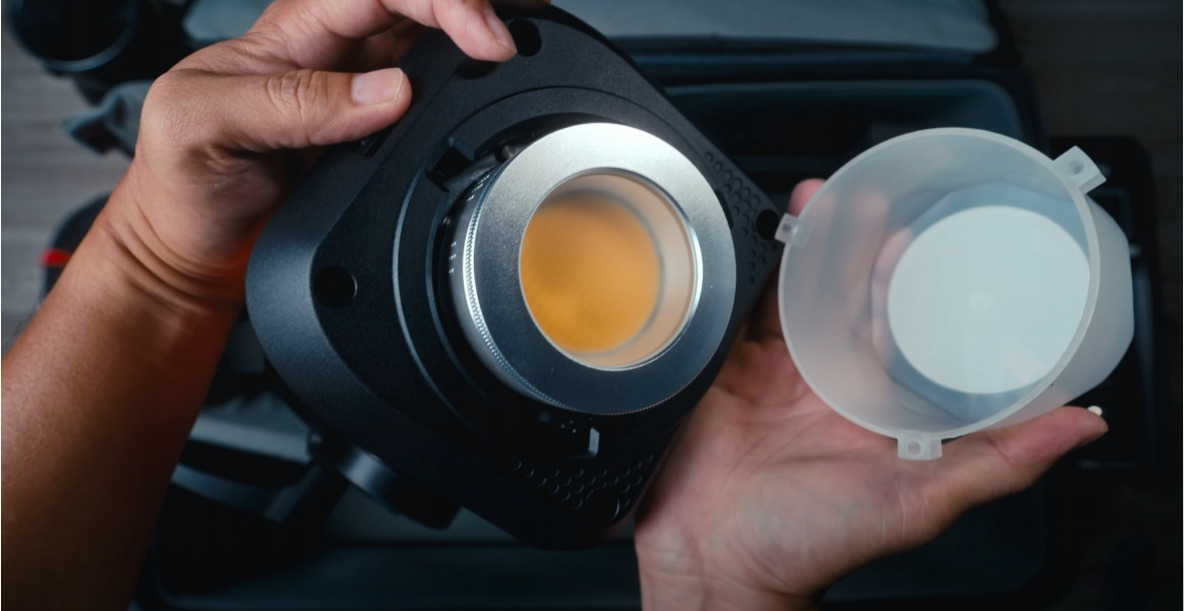 In addition to the lamp body itself, GVM also gave you a variety of practical accessories, let me have a deeper understanding of the brand's detail and heart. The first is controller, which can be used with two V-port batteries at the same time to provide more durable power support for the lamp set. This is a great convenience for outdoor shooting or without a power outlet.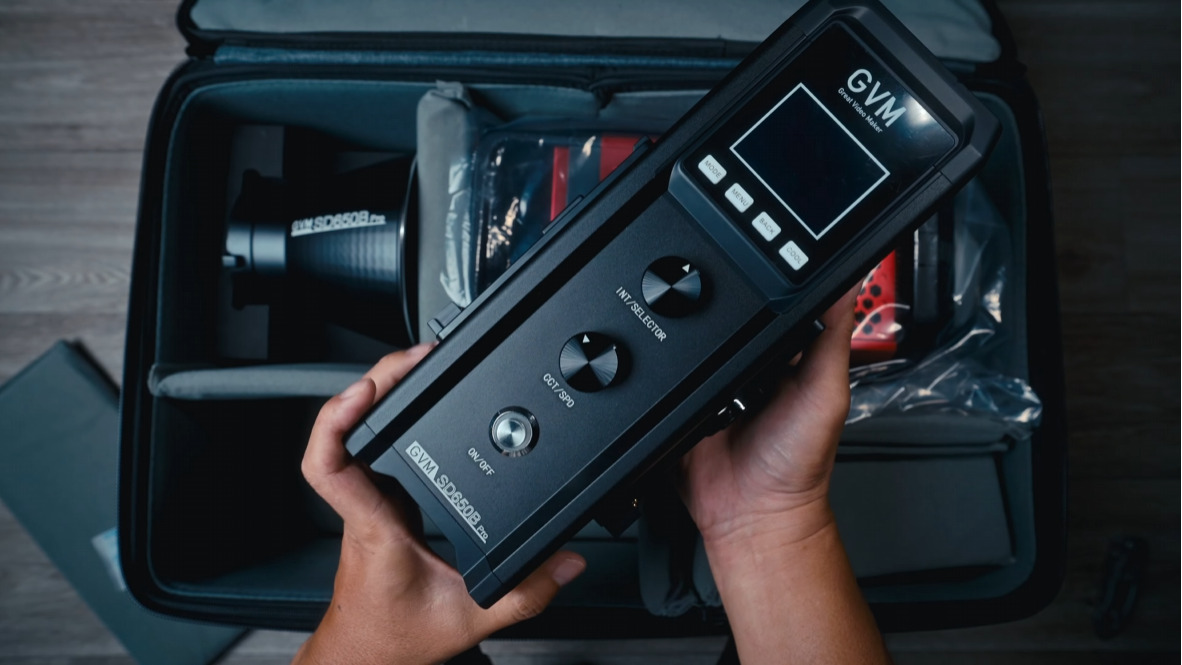 Plus, there's a power cable, which means I don't need to buy an extra power cord and can start using both light sets immediately. The addition of reflector adds a lot to the lighting effect and brings more possibilities for creative shooting. What impressed me most is that GVM also provides a protective cover that can effectively protect the lamp group from being damaged when carrying or storing, which is also very important for the protection investment.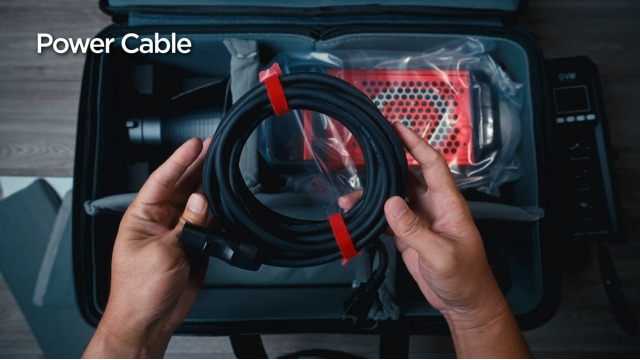 4. Multi-function performance
As representatives of monolight led light and daylight led light, GVM PRO-SD400B and GVM PRO-SD650B Bi-color lamp groups have high color development index and adjustable color temperature function, which can bring more possibilities for creative lighting. As a part of led video light kit, they support the adjustment of a variety of lighting effects, allowing the creators to flexibly adjust the lighting effects according to different shooting needs, adding a lot of color to the work.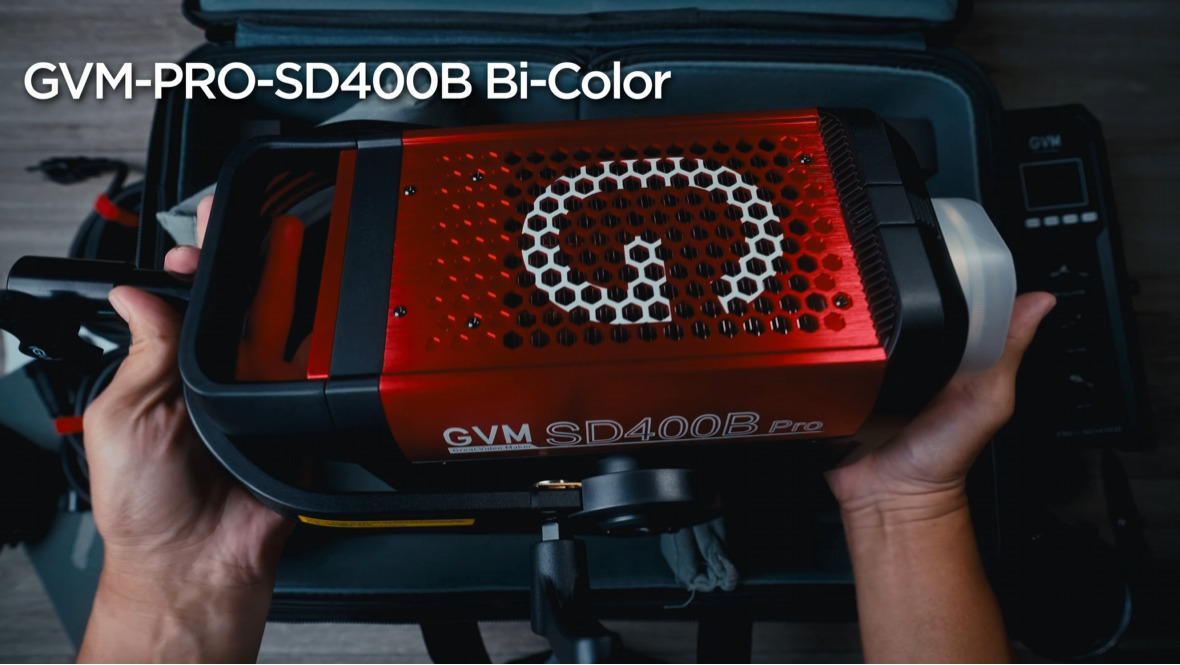 The unpacking experience of GVM PRO-SD400B and GVM PRO-SD650B Bi-color lights filled me with joy and satisfaction. They are not only elegant in appearance, but also a lighting tool with high quality and multi-functional performance. Supporting practical accessories bring more convenience and possibilities for the creators. Whether it is commercial shooting or creative photography, these two light groups will become my right-hand man, bringing more creative inspiration and success. Thanks to GVM, which make my light and shadow creation journey more wonderful!