In this blog, we will deeply introduce you to the GVM-MIC-LM 2 microphone, an innovative set of multiple features. From charging storage to visual viewing, from real-time monitoring to multi-device compatibility, GVM-MIC-LM 2 brings you a whole new experience in the sound field. Let's explore this magical tool that leads the future of sound.
1, charging and storage into one: keep ready
The GVM-MIC-LM 2 is unique in that it combines charging and storage. Equipped with a mobile phone charging box, convenient for charging and storage at any time, no matter when and where, you can ensure that the microphone is well prepared.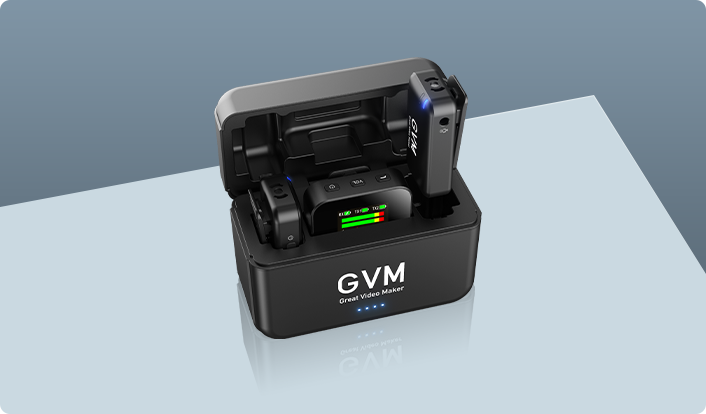 2, visual viewing function: clear control at a glance
The HD TFT color screen brings a visual view function to the GVM-MIC-LM 2, allowing you to intuitively understand the TX and RX battery power, charging instructions, connection status, audio input strength, system volume and other information. In addition, the LCD screen also supports high, medium and low volume adjustment, helping you to easily choose the right volume according to different environments.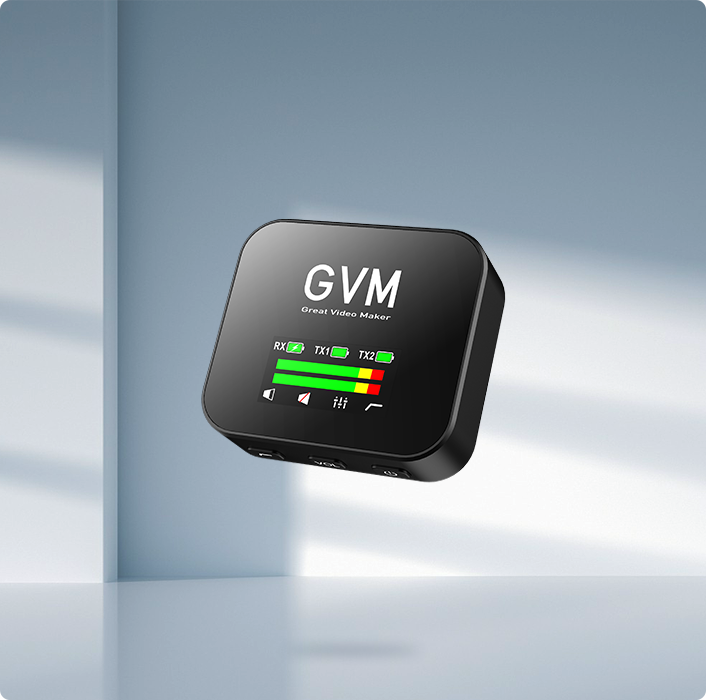 3. Real-time monitoring and adjustment: a perfect grasp of the recording
GVM-MIC-LM 2 not only supports 3.5mm headset listening output, but also can monitor and adjust the recording effect in real time. Whether in remote recording or field interviews, you can adjust the microphone parameters at any time to ensure the best sound quality.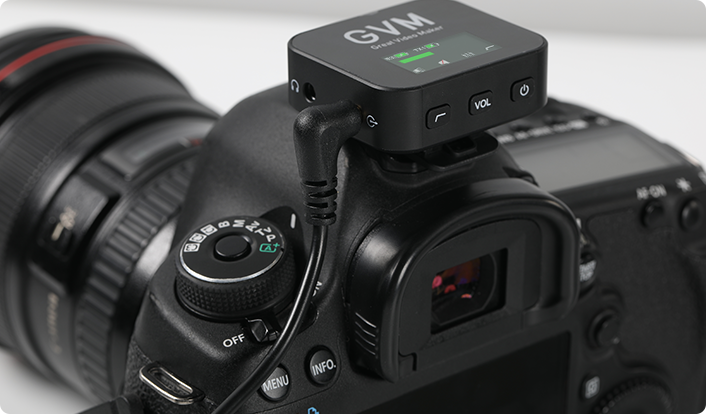 4, multi-device compatibility: universal and convenient
The GVM-MIC-LM 2 is equipped with 3.5 mm TRS and 3.5 mm TRRS cables, compatible with selected cameras and smartphones with corresponding ports. Also, for different smartphone models, you can buy adapters separately to make them more versatile. Whether you use Android, GVM-MIC-LM 2 provides excellent audio support for Android or iOS.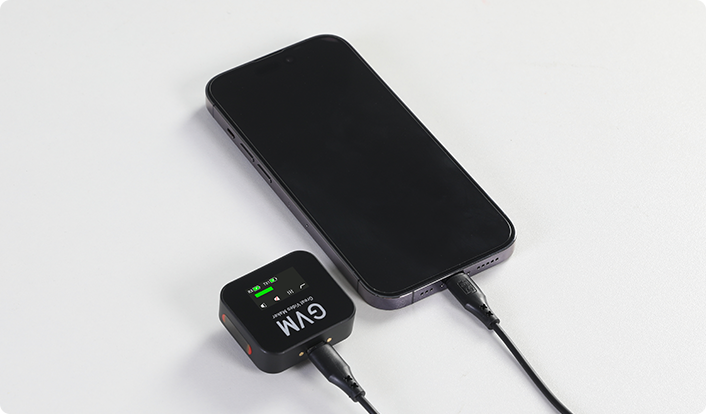 5, a variety of accessories: to meet the needs in all aspects
The GVM-MIC-LM 2 comes with a wealth of accessories, and the charging case can charge the receiver and transmitter in real time. Built-in microphone, also support external extension line microphone to meet different recording requirements. In addition, windproof cotton cover, camera audio cable, TYPE-C data cable and other accessories are also available, to provide a comprehensive guarantee for your recording experience.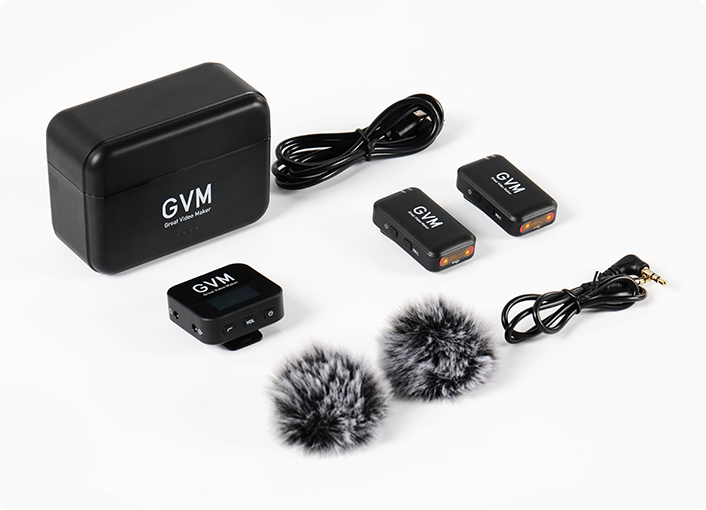 6, multilevel gain control: freely adjust the volume
GVM-MIC-LM 2 has a multi-stage gain control function, which can be high, medium and low volume to be adjusted by short press, and long press for 2 seconds can achieve mute. The LCD screen clearly shows the volume status, so that you can freely choose the right volume according to the needs of the environment.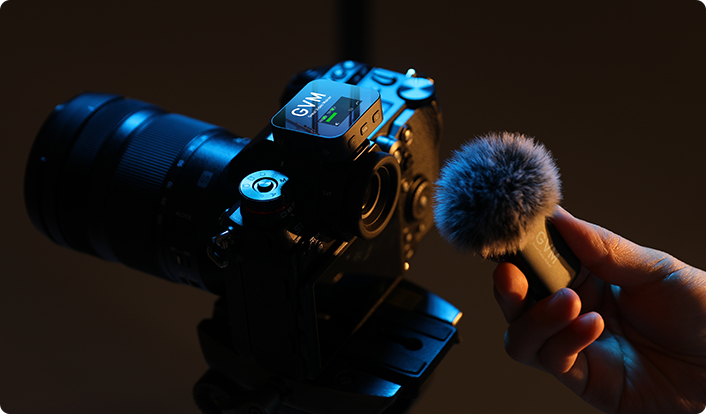 7, windproof cotton ball: to suppress the noise, to ensure clarity
In particular, the windproof cotton ball attached with GVM-MIC-LM 2 can effectively suppress wind noise, ensuring the clarity and quality of the recording even in windy or noisy environments.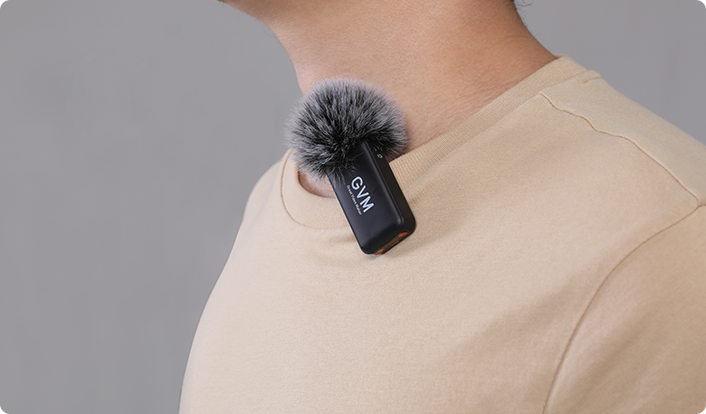 GVM-MIC-LM 2, as a microphone integrating charging, storage, visual viewing, real-time monitoring, multi-device compatibility, multiple accessories, multilevel gain control and windproof functions, brings a new experience for recording. Whether professional recording or daily interviews, GVM-MIC-LM 2 will be an indispensable right hand to help you present your creation with a higher quality voice. Thanks to GVM for bringing us such an excellent audio tool, let us meet the infinite possibilities of sound together!