Description
Professional film grade motorized camera Slider
The all new GVM-Slider 120 is a professional film-grade carbon fiber Motorized camera Slider with a tilt support of up to 45° and a load capacity of 2.5 kg. It supports a horizontal camera of up to 11 pounds and supports 120° panoramic shooting. The actual picture quality is very stable.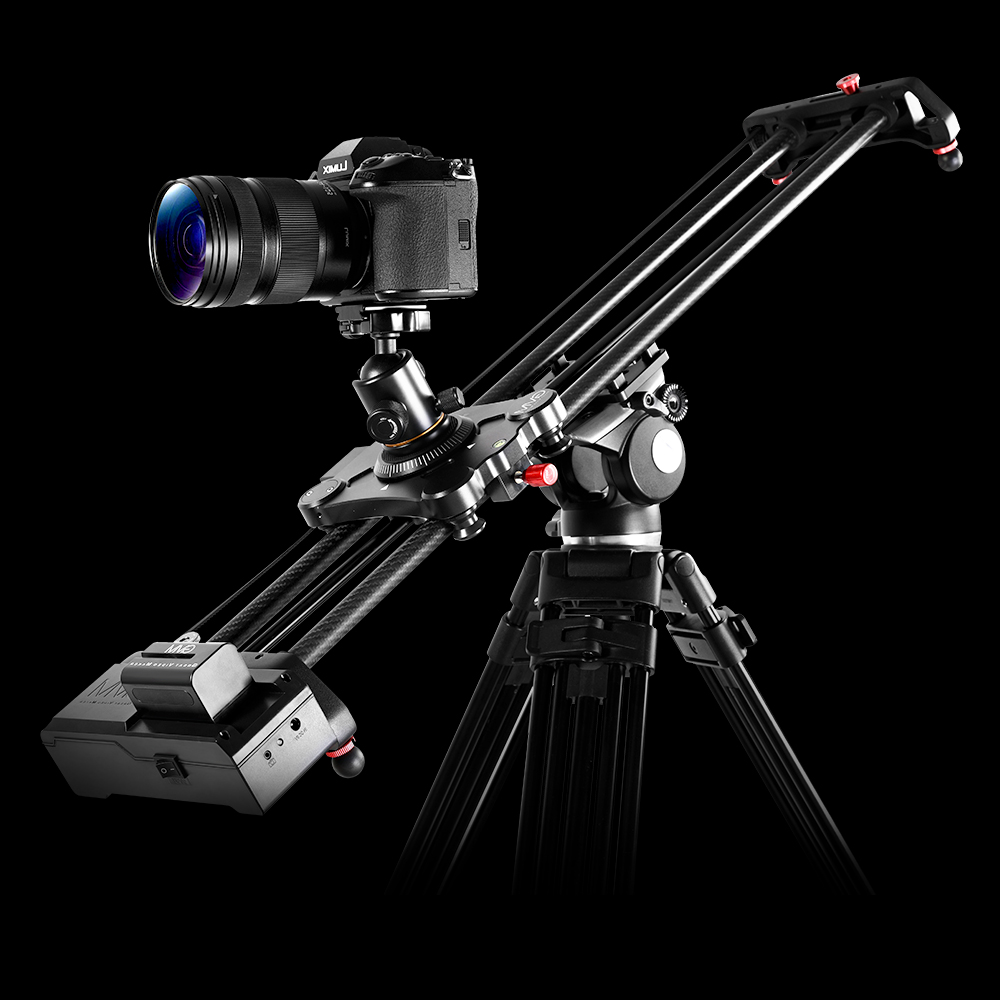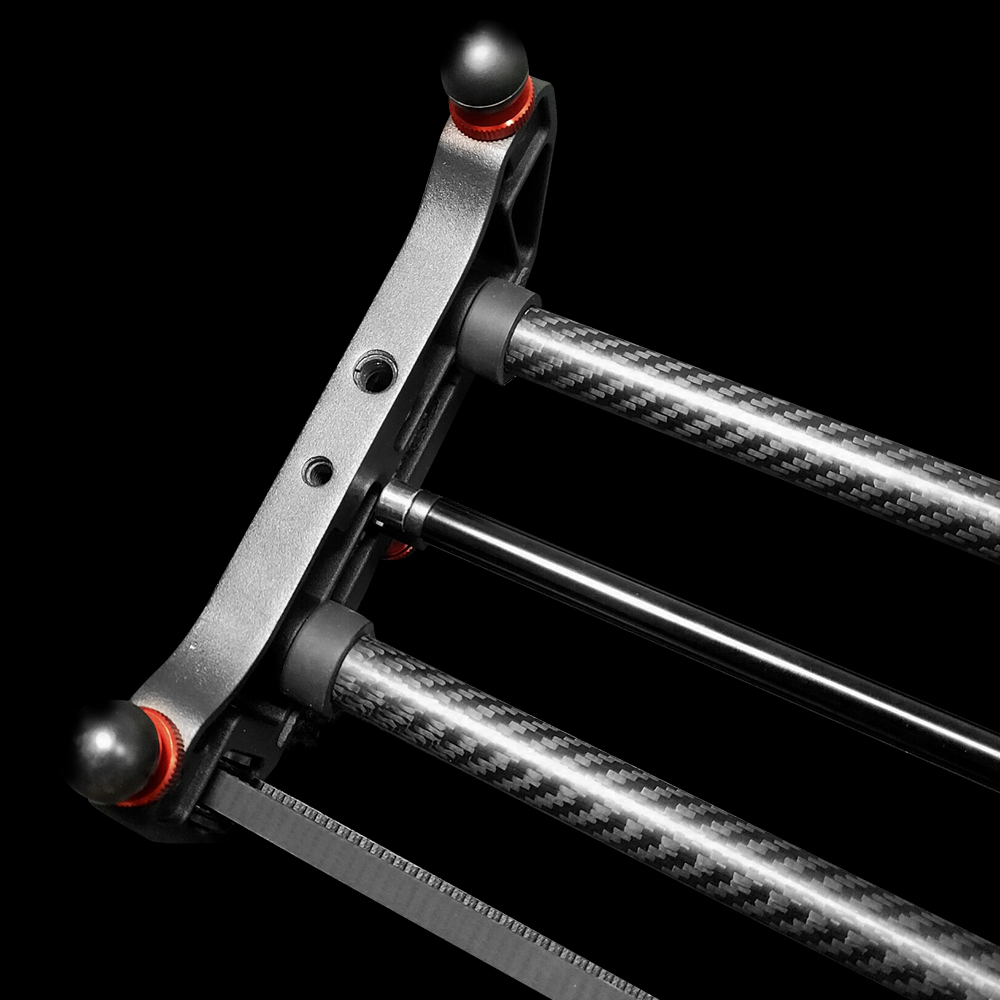 High quality carbon fiber
The GVM-Slider 120 uses carbon fiber as its main material to make it more stable and shake resistant, ensuring stable video and clear photography. Ensures lighter overall weight and provides independent adjustable feet that allow you to fit on uneven surfaces, almost any flat or uneven surface.
High capacity, high load carrying capacity
GVM-Slider 120 features ultra-quiet stepper motor drive technology, imported bearing rollers, and 4400mAh external high-capacity battery for longer operating time up to 6 hours. This belt-driven Dolly Slider is available for horizontal and tripod mounting tilt Settings and supports cameras up to 11 pounds horizontally.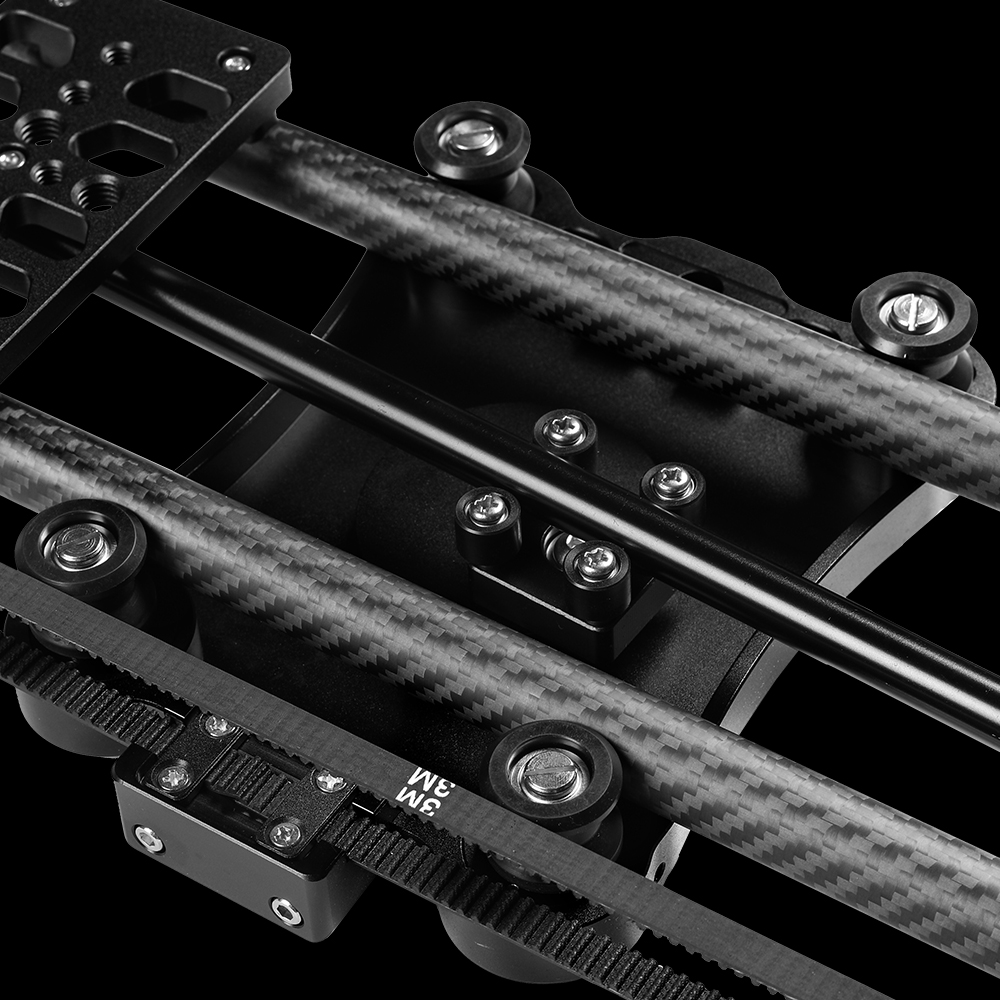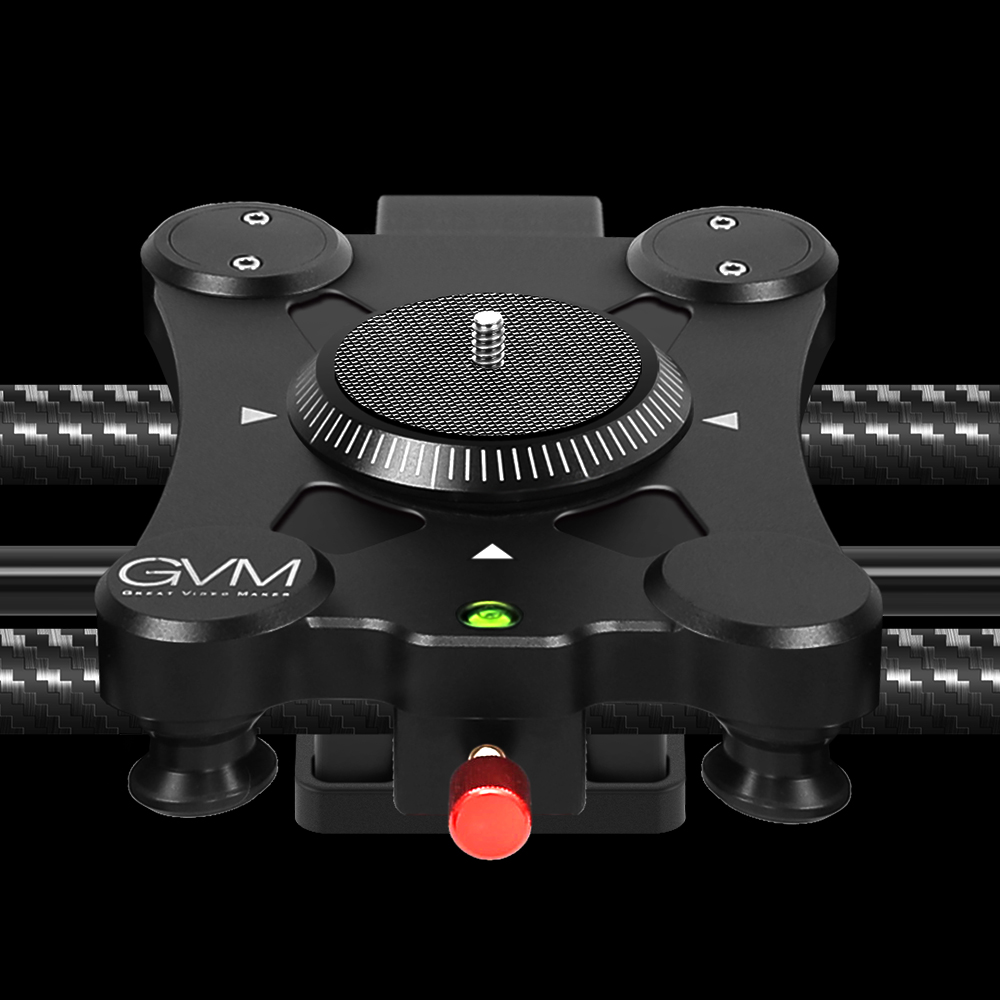 The GVM-Slider 120's camera Slider with 1/4 "and 3/8" threaded holes is compatible with light holder and camera tripod for securing your camera with a compatible tripod head or ball head. Its pad prevents distortion and allows for more secure attachment of your gear.
Arbitrarily set the starting and ending points on the operating equipment. Optional motor torque setting. Slide interval (1-999) Stop time (1-999) Photo Number (1-1000) automatic cycle.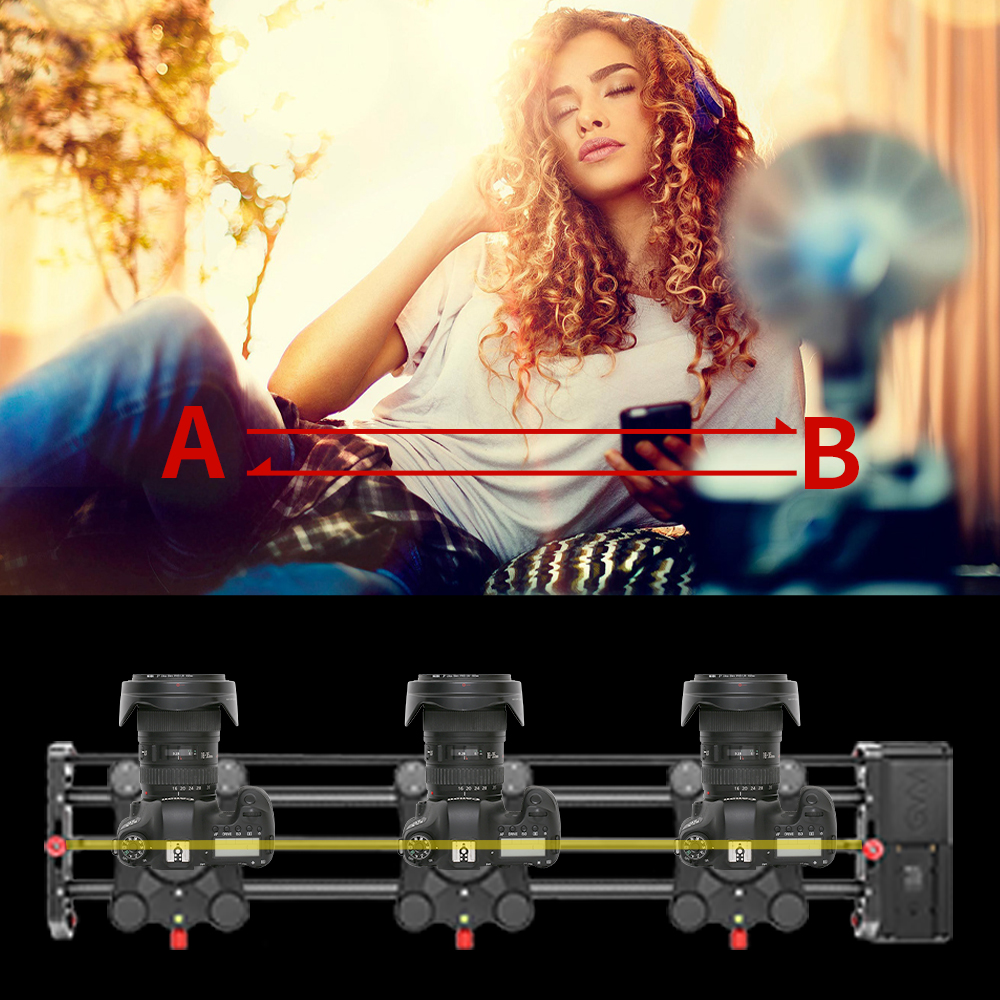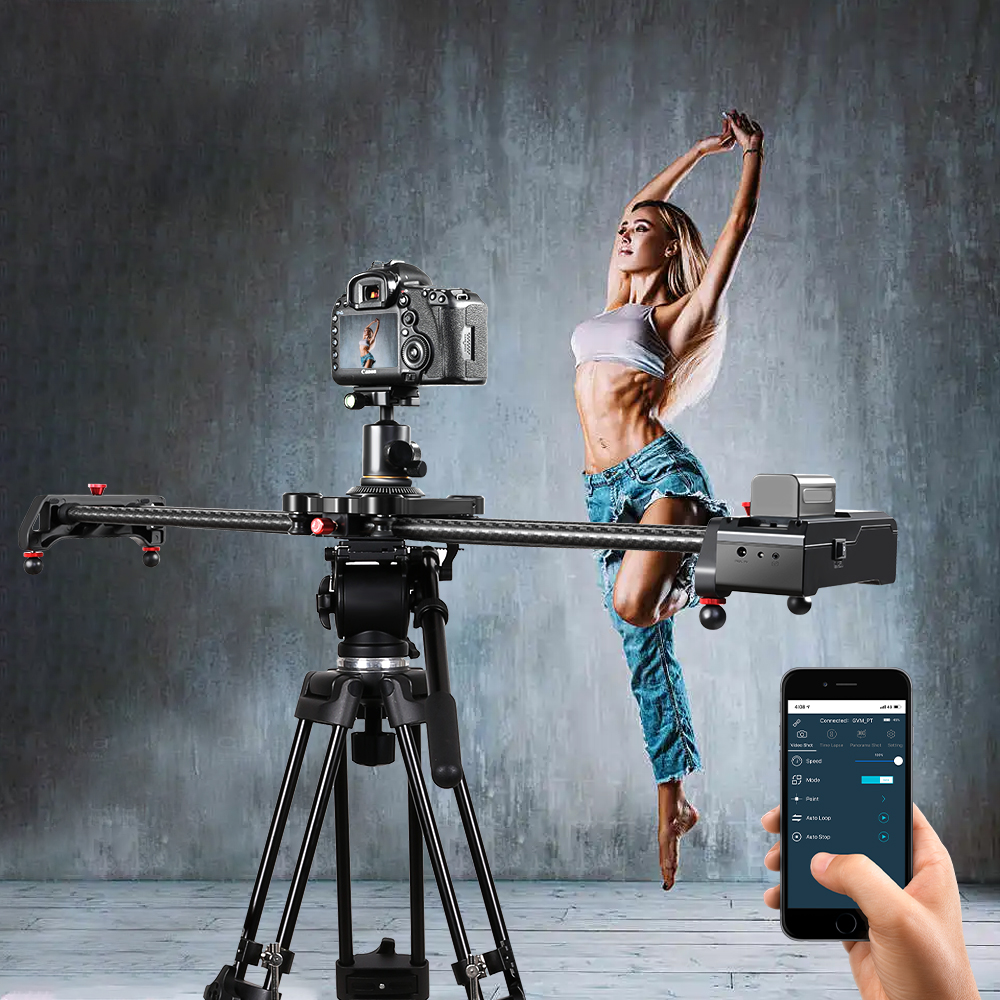 After the key points are set, automatic round-trip can be realized and video shooting can be stopped at the point. The running speed can be adjusted during the shooting process. When the slide track runs automatically, the running of the slide track will not be affected even if you quit the APP.
After setting the key points on the operating device, you can go to "Time-lapse Settings" and set the various parameters you need. You can set various parameters for time-lapse shooting directly on the remote control, without the need for another remote control.
Slide interval: 1-999 Stop Time: 1-999 Photo Number: 1-999 Automatic loop: Yes or No If you want the camera platform to pause at each ABCD keyframe, you should set A as the starting point and D as the ending point.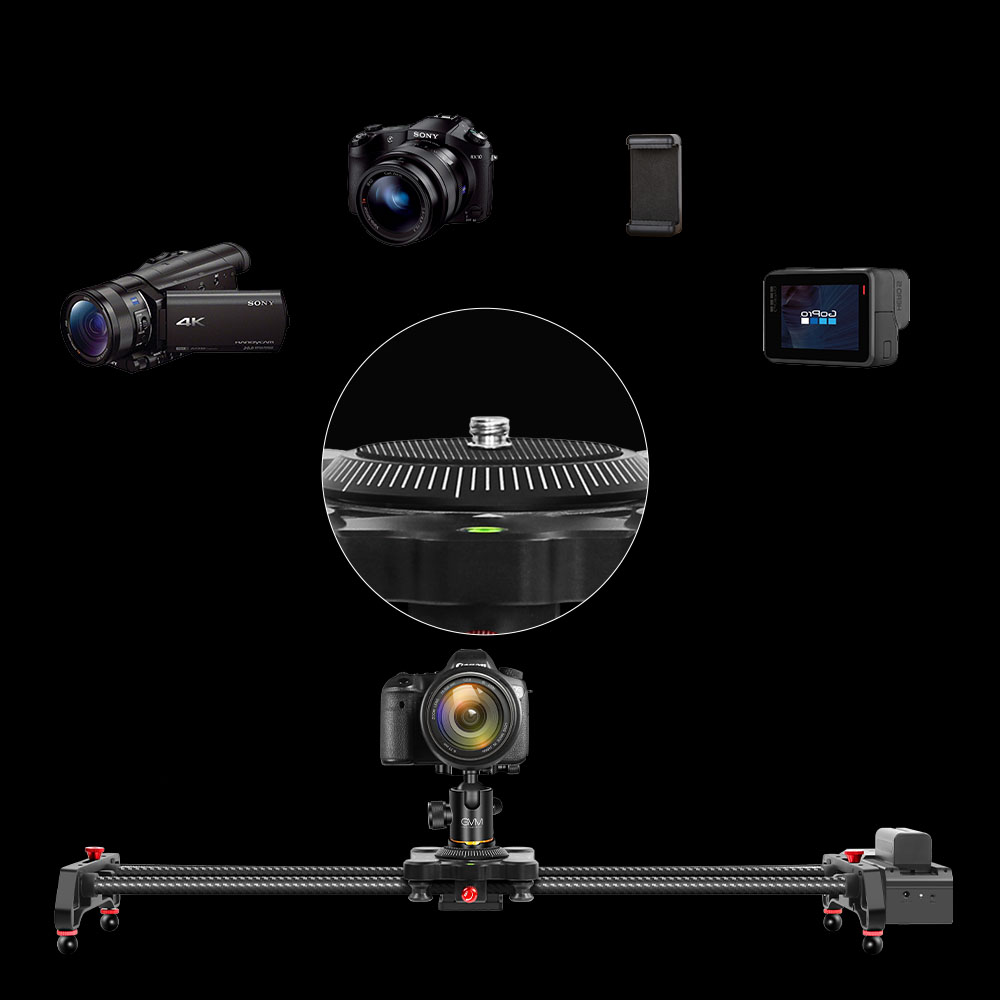 Compatible with all kinds of equipment
The GVM-Slider 120 is a universal Slider plate with 1/4″" threaded holes for securing most DSLR cameras. (even with 1/4″" to 3/8″" screws) various accessories easily match.
Especially high compatibility, bearing function is very powerful, compatible with all kinds of photographic equipment, including SLR, micro, camera, camera, mobile phone, etc., easy to shoot all types of video you want.
Manual and automatic control
The shooting mode can be set manually or automatically to create special track time-lapse photography. Can set object and camera tracking, camera will follow the object. Make your shooting easier.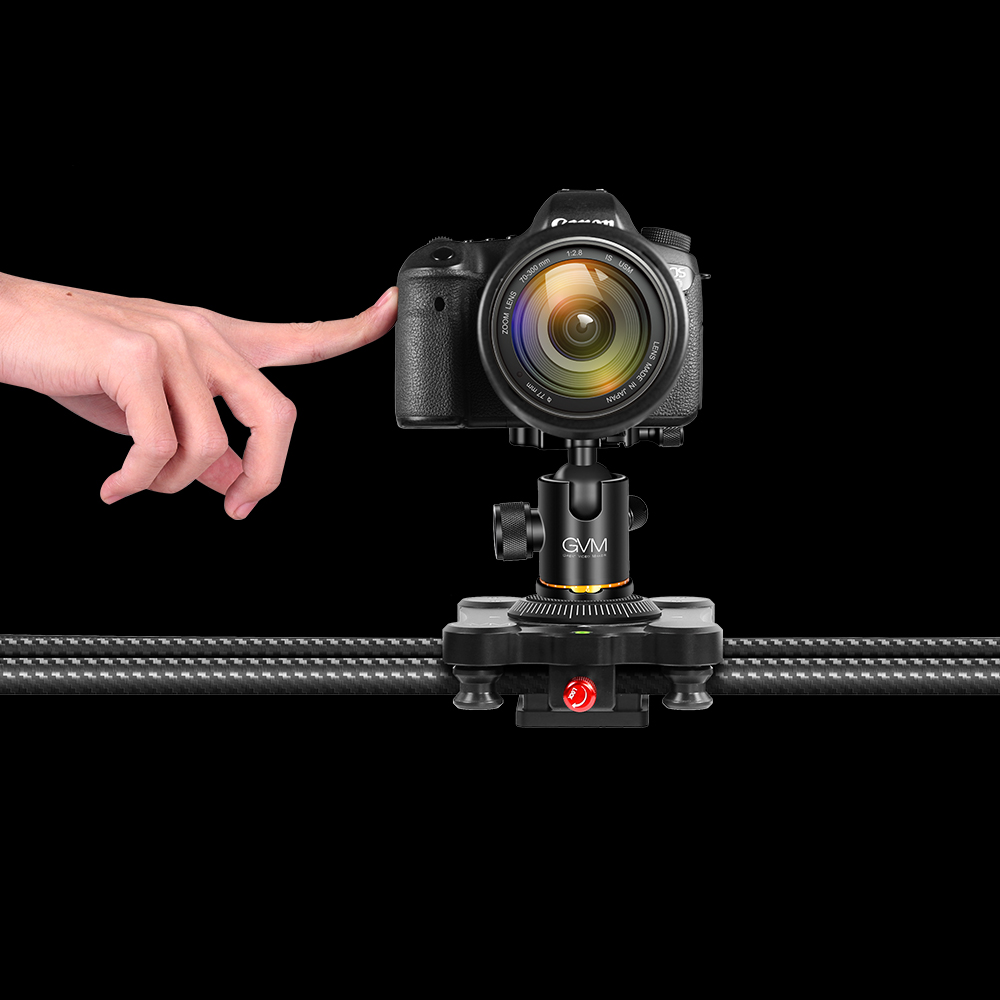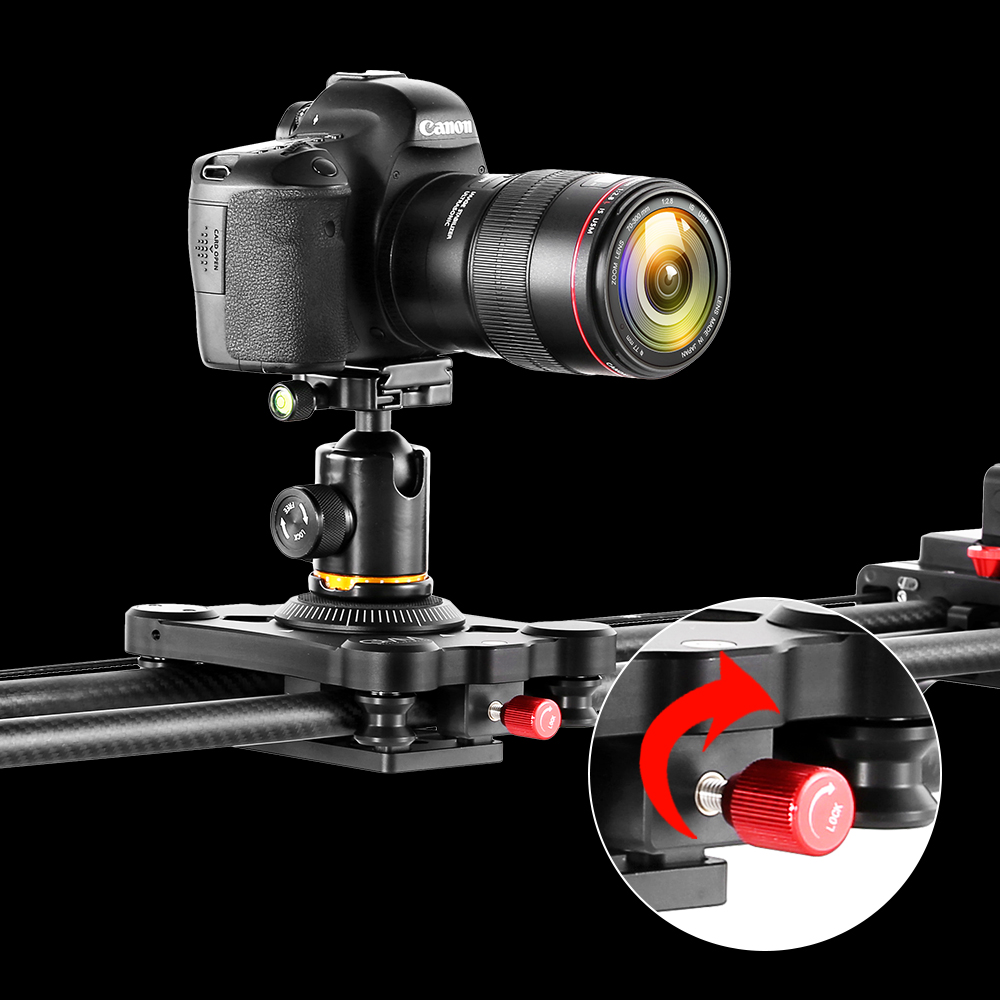 Stable image stabilization
The GVM-Slider 120's thickened carbon fiber rails and lever locks ensure steady video and smooth shooting. Knob lock design, easy to lock the slide track, more stable during shooting or moving.
Super silent stepper motor
GVM-Slider 120 features the newly upgraded ultra-quiet stepper motor drive technology for precise positioning and accurate shooting. In the photography work, the outstanding advantage is mute, shooting use, its bearing is more smooth, better stability, no sense of frustration, can let photographers use handy. The electric camera slider is used in conjunction with the whispering sound to provide you with a quiet photography environment.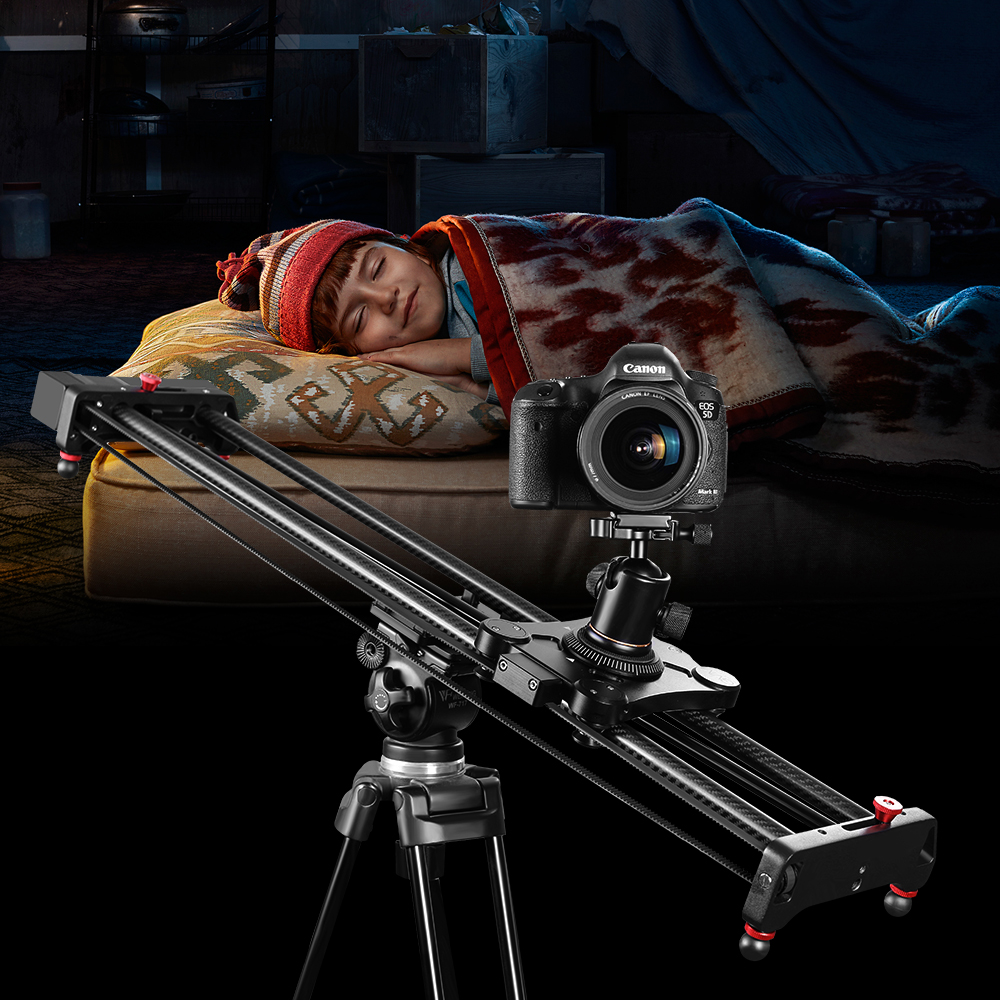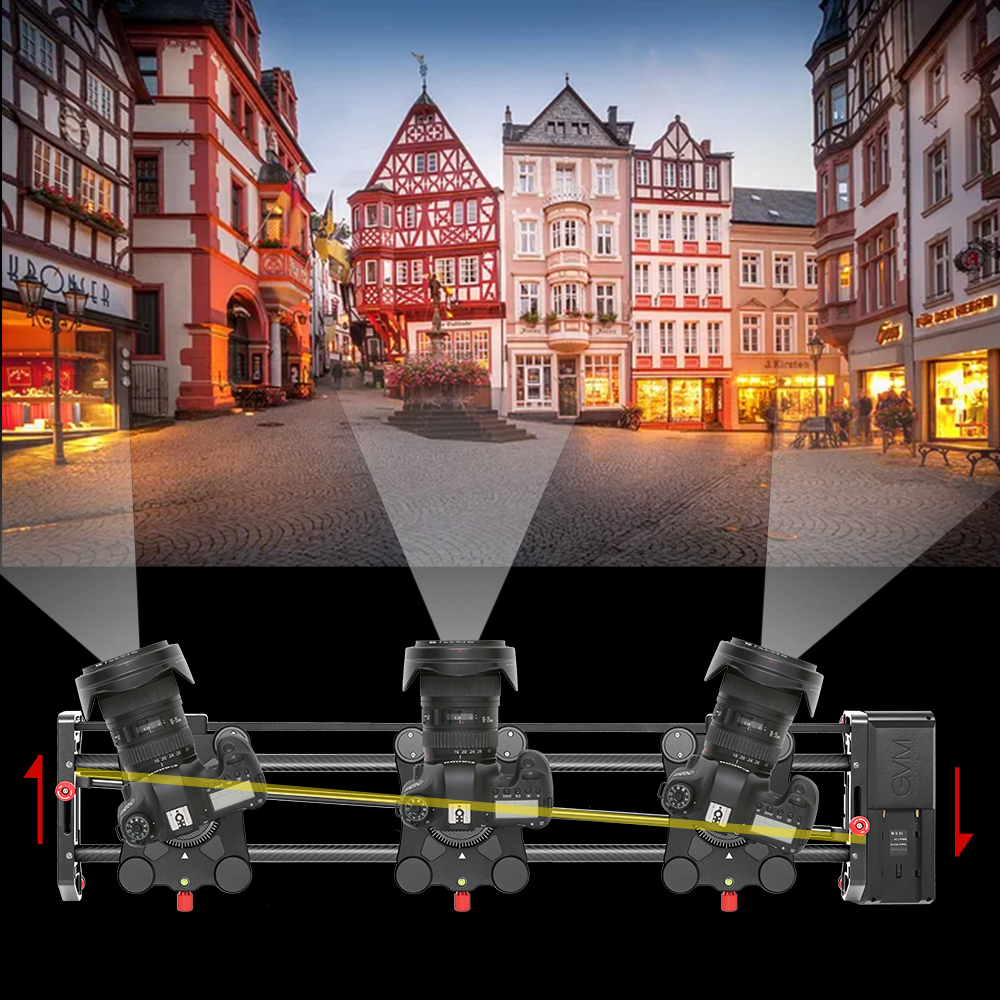 GVM-Slider 120 has a built-in ball head, and Camera Slider can achieve 120° panoramic shooting. Select panorama mode and set key positions and number of photos according to your needs to take amazing photos.
GVM-Slider 120 has its own adjusting rod, and camera Slider can achieve accurate focusing shooting, adjust the distance position according to need, and shoot amazing shocking short films.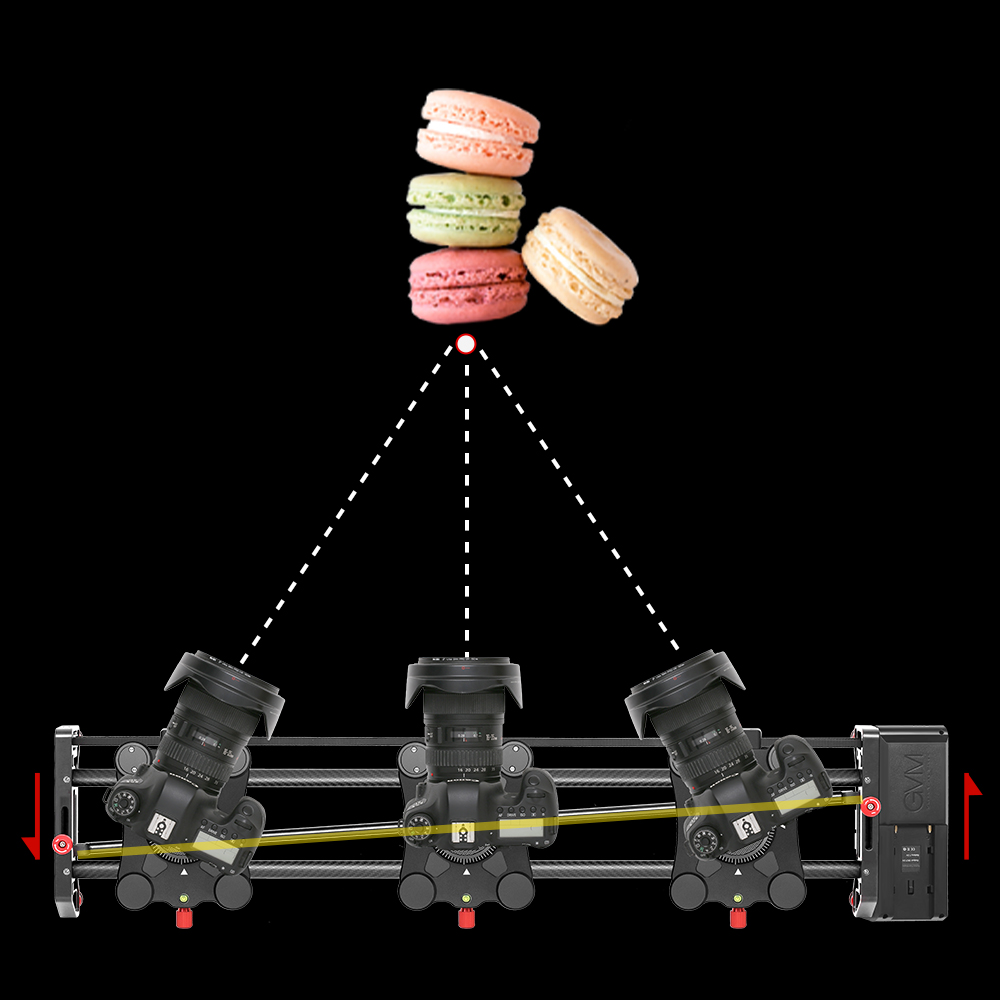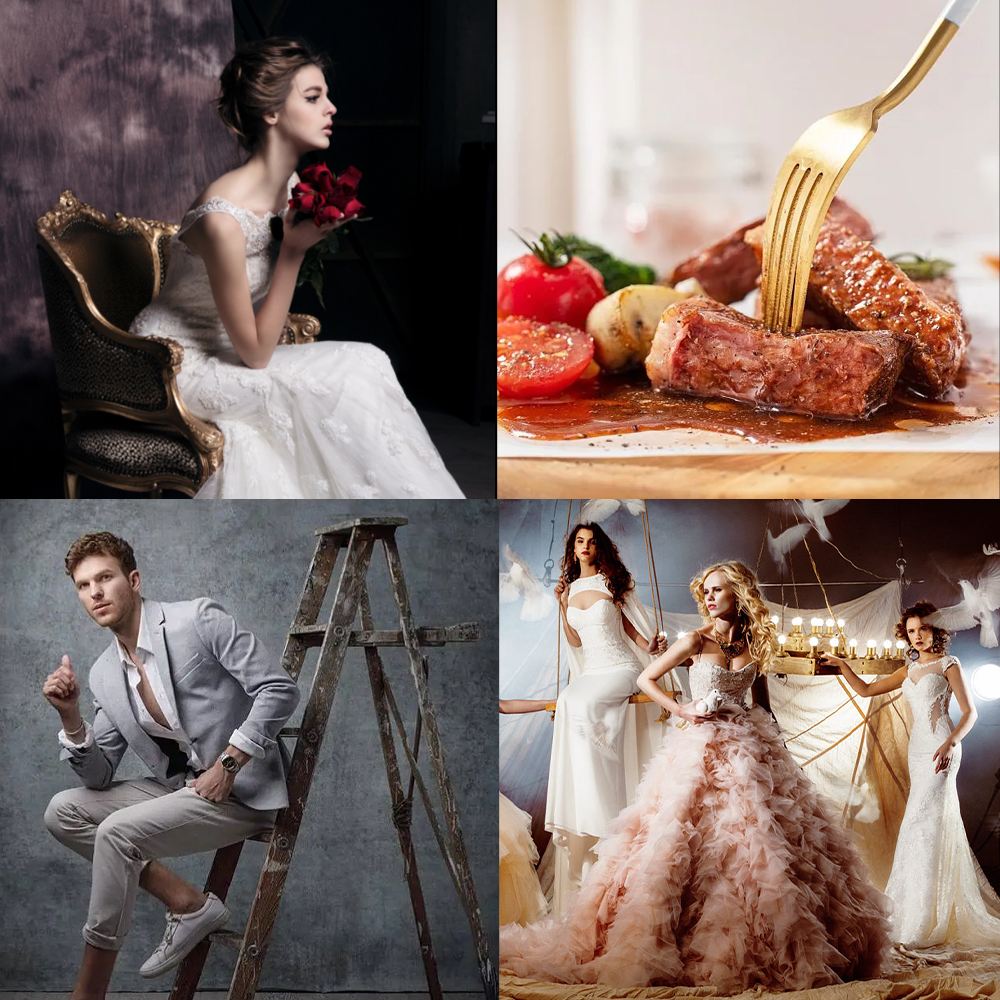 Wide range of application
GVM-Slider 120 is suitable for a wide range of wedding photography, advertising shooting, corporate promotional video shooting, TikTok, video shooting, product shooting, movie shooting, food photography, etc., all perfectly fit together
GVM Motorized Camera Slider with APP control allows you to easily manipulate camera Slider from afar and set the required parameters for the Motorized Slider simultaneously, compatible with manual and automatic modes.
In time delay shooting, it can intelligently calculate the shooting time and the number of photos, so that users can fully grasp the shooting indicators.
After adjusting the delay parameters, you can use the APP control offline, saving more power. It can work offline for 24 hours, making your shooting easier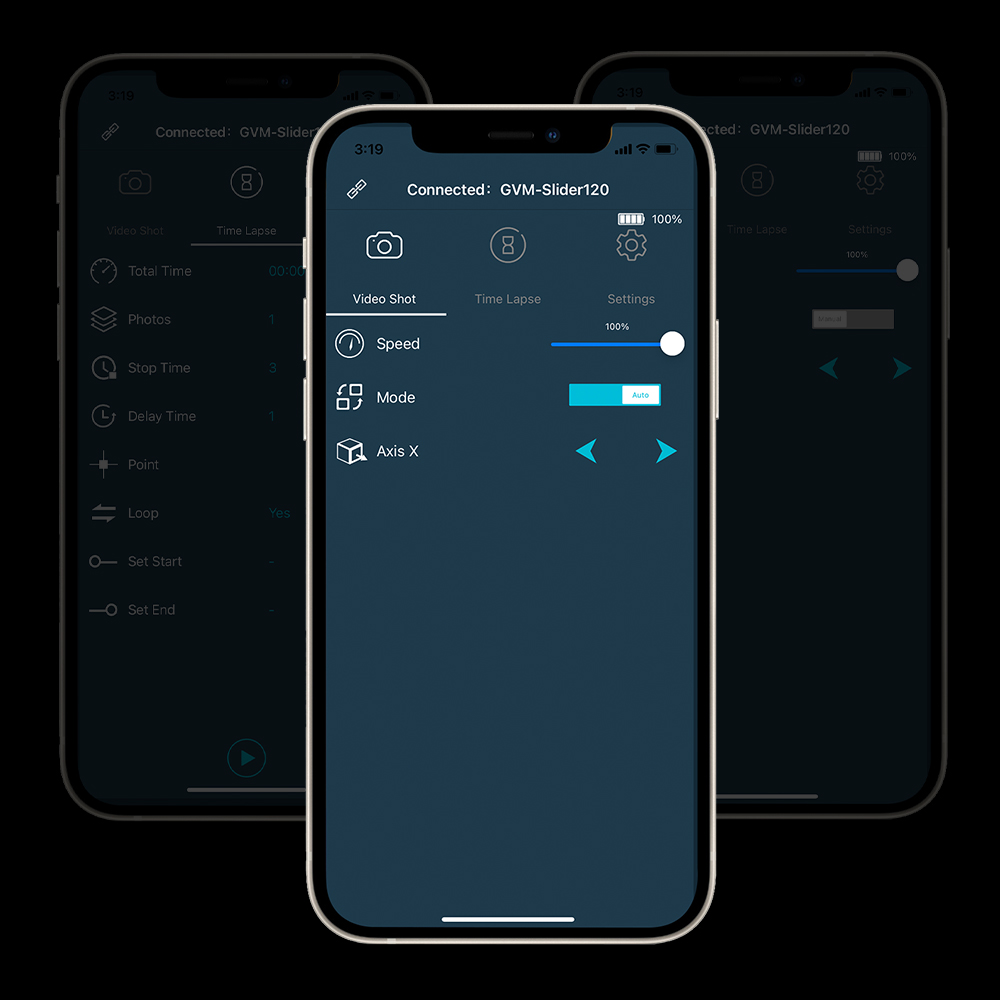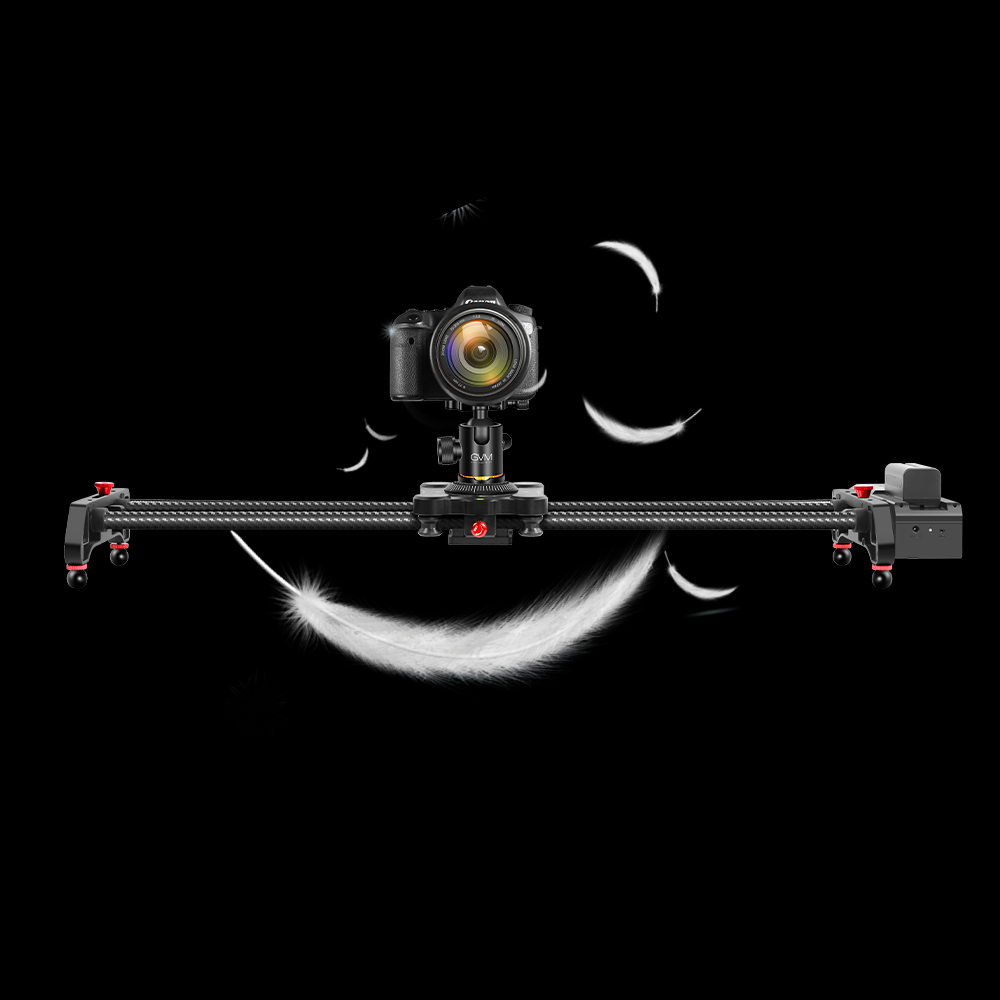 The GVM-Slider 120 is a second-generation lightweight technology with a portable case that makes it easy to carry around, operate, install, and store, making our shots much more efficient.
Independently adjusted foot
GVM-Slider 120 is equipped with 360° adjustable support legs, which can be used in various shooting angles. It saves you worry and effort, and you don't have to worry about uneven terrain and rugged environment. The precise bearing can bring you the mysterious smoothness.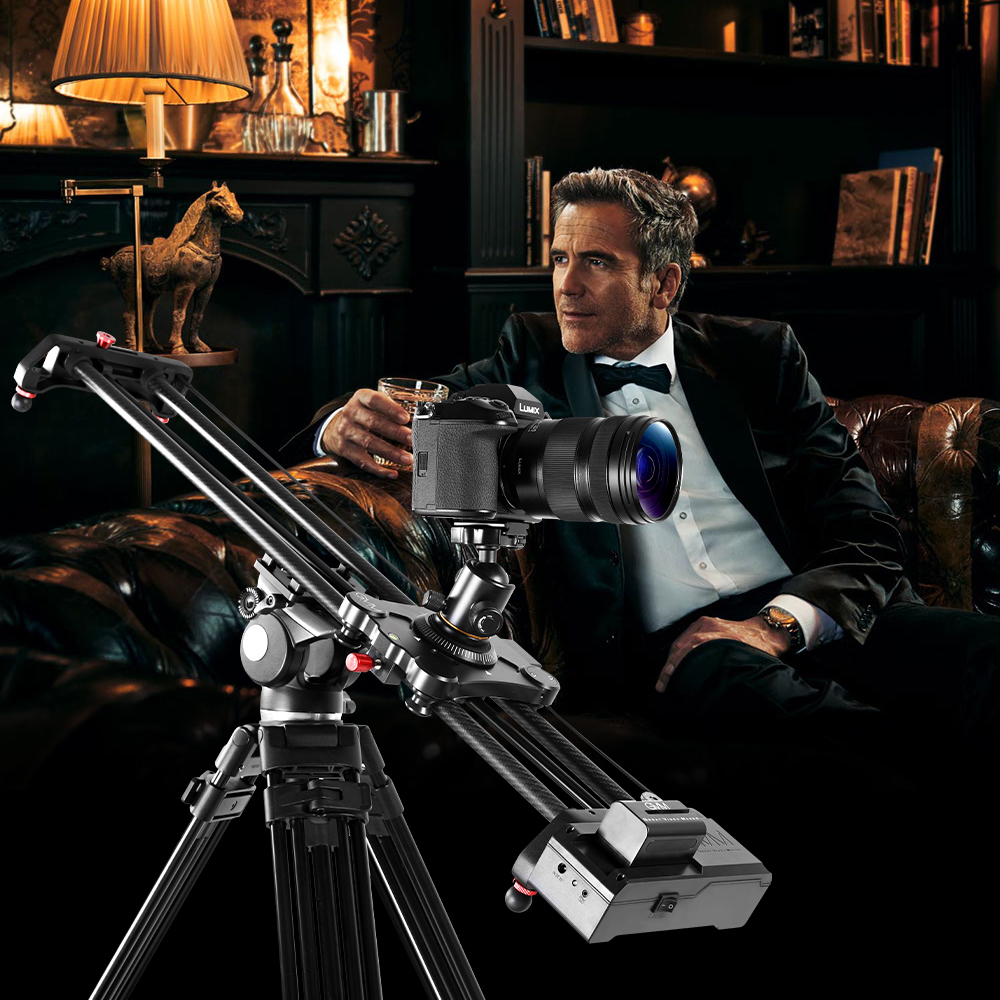 GVM-Slider 120 adjustable motor lets you set the speed of the Slider to provide smooth silent sliding action for your video. By setting the motor to slide back and forth automatically or a single slide, you can save time monitoring the camera or manually sliding the camera. The slide supports parallax tracking shooting or 120° panoramic shooting.
Ergonomic lightweight portable bag
The GVM-Slider 120 and all its major components can be stored in a lightweight portable case. The inner foam liner protects the slides and accessories for easy transportation and safe storage, minimizing the impact of collision when the photographer switches scenes.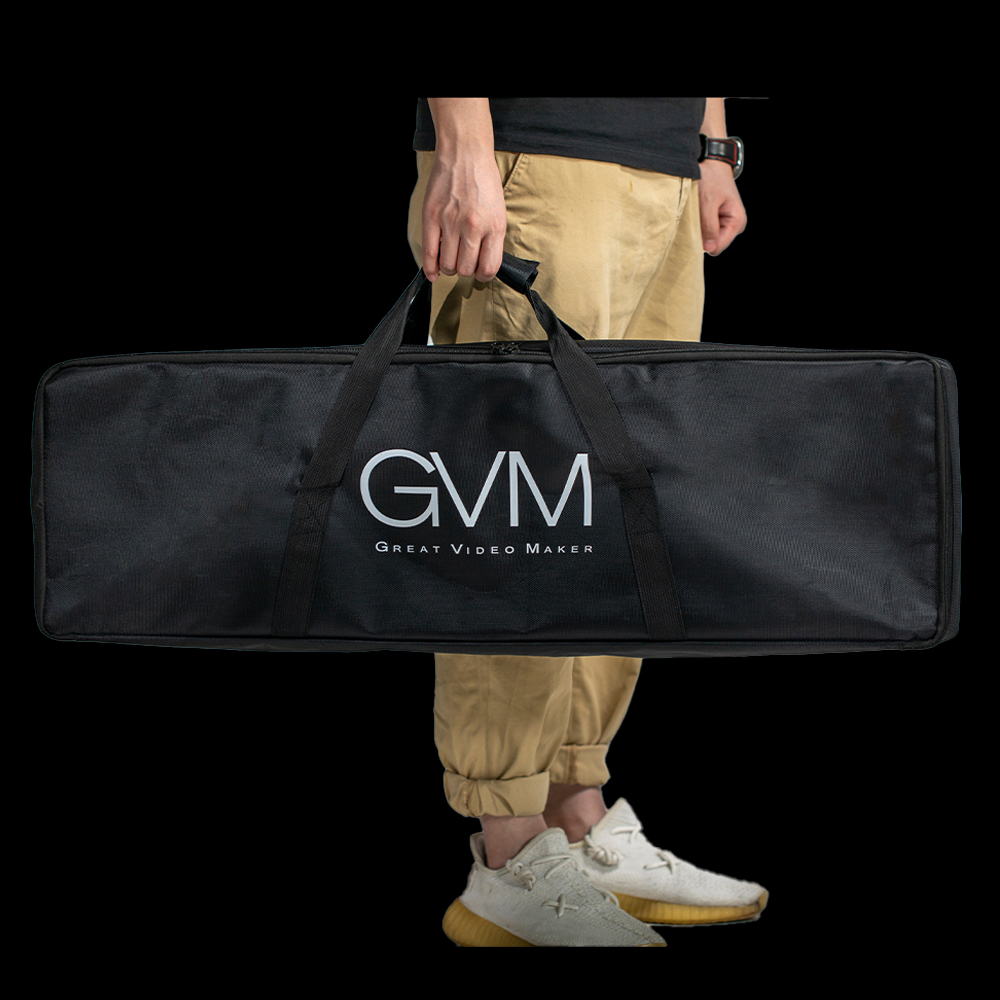 Motorized Video Shot
Time-Lapse Shooting
Adjustable Stepper Motor
Carbon Fiber Slider
GVM GVM-Slider 120 Professional Video Carbon Fiber Motorized Camera Slider
1 x GVM Professional Video Carbon Fiber Motorized Camera Slider
x L-Series Battery
1 x Battery Charger
1 x Controller Connection Line
1 x Camera Control Extension Cable
6 x Camera Control Cable
1 x Carrying Bag