Light and shadow illuminate the future! NAB American international radio and television show is in full swing
The NAB American International Radio and Television Show held at the Las Vegas Convention Center in the United States from April 15th to 19th is now in full swing. This exhibition brings together radio and television, digital audio broadcasting, online broadcasting technology, audio production, video editing and special effects, digital resource management and storage, film and animation production equipment, satellite and wireless communication products, Internet applications and technologies from all over the world. Industry manufacturers in the field attract many relevant practitioners and enthusiasts to visit, follow GVM to see what are the highlights of the scene
The theme of the GVM pavilion is red, hoping to present a distinct and concise style as a whole. The booth is equipped with a classic product area, a new product experience area, and a slide series product area. The three English letters of "GVM" are combined by LED flat-panel photography lights. The creative design presents the high-quality light feeling of GVM photography light products.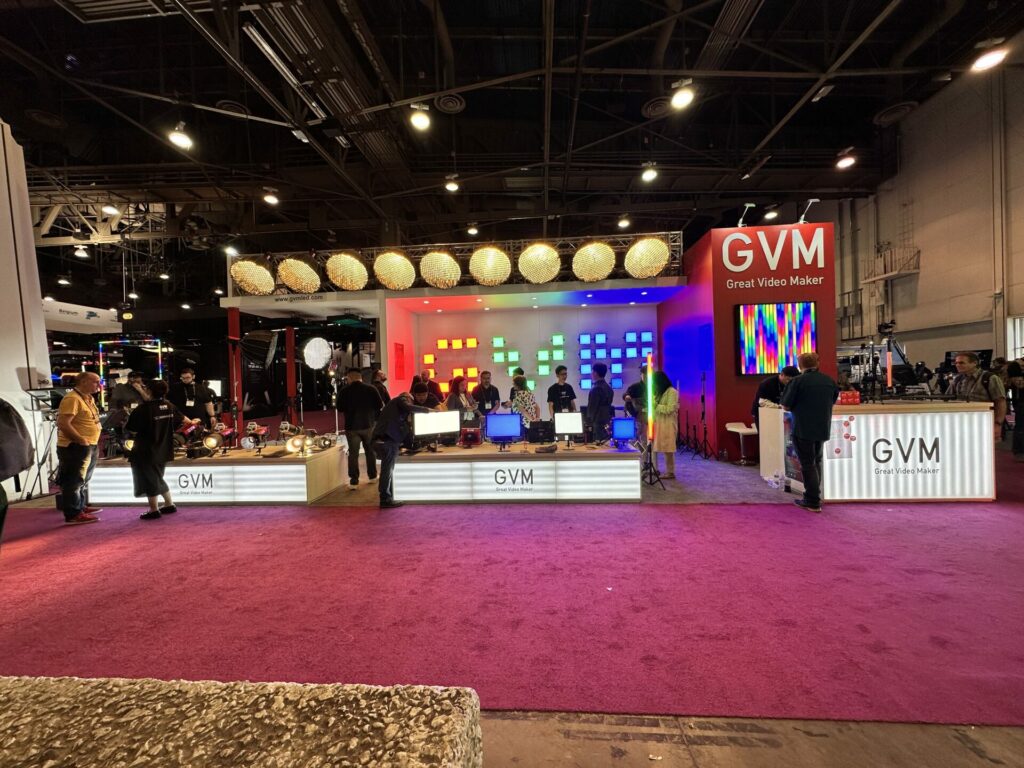 GVM exhibited a full range of products including video spotlights, high-power studio panel lights, portable stick lights, photography slides, microphones, photography accessories, etc., as well as the unlisted GVM-PRO-SD series, YU600R high-power studio panel Lamp, B200R foldable flexible cloth lamp, LM2 wireless microphone and other new products attracted many audiences to stop and experience.
GVM staff and exhibitors talked about images and products, solved their doubts and concerns about the products, and further promoted the full range of GVM products to more people who pursue high-quality images.
At the same time, many potential partners were attracted by GVM's products and came here for consultation.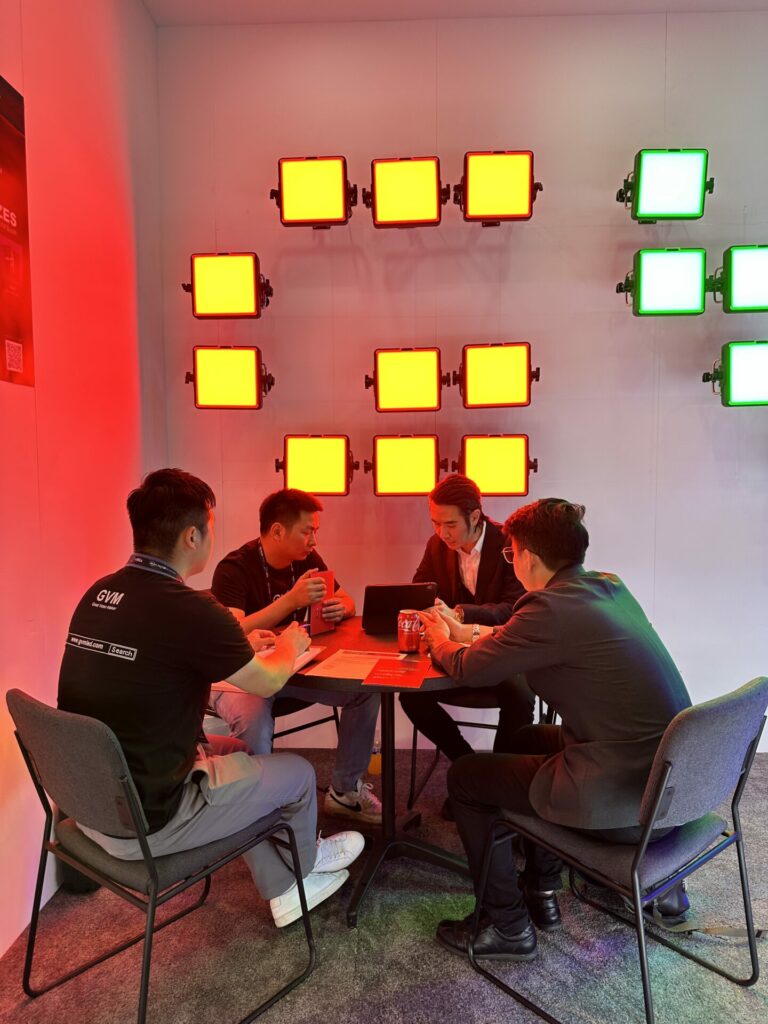 NAB is still in full swing. Welcome to the GVM Pavilion to experience the charm of high-quality light and shadow for yourself.