Description
Lighting
Police Car
Candelight
TV
Bad Light Bulb
Disco
Paparazzi
Party
Lighting
Police Car
Candelight
TV
Bad Light Bulb
Disco
Paparazzi
Party
Update Simulate Scene Modes
The video light simulates 8 kinds of scene lights. It enriches your shooting environment, including TV, Candle, Cop Car, Lightning, Paparazzi, Disco, Party, Bad bulb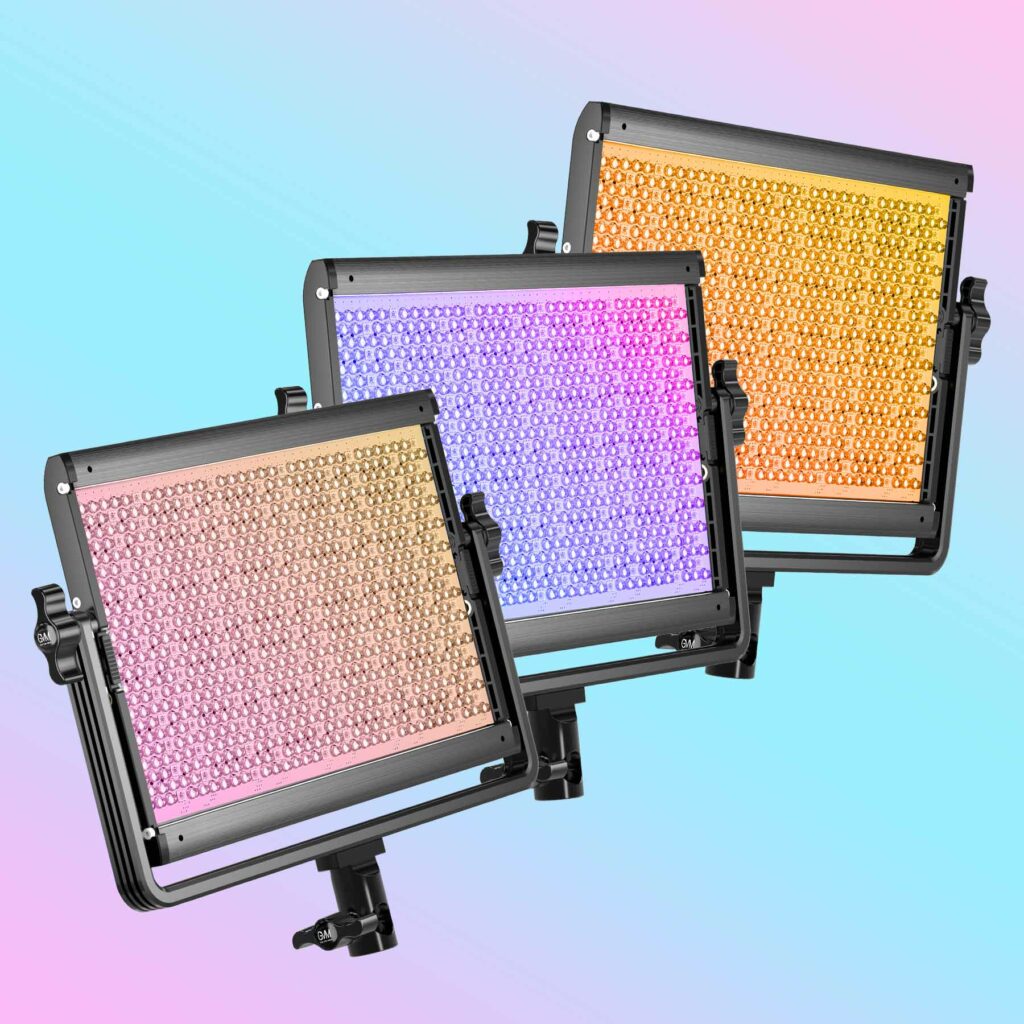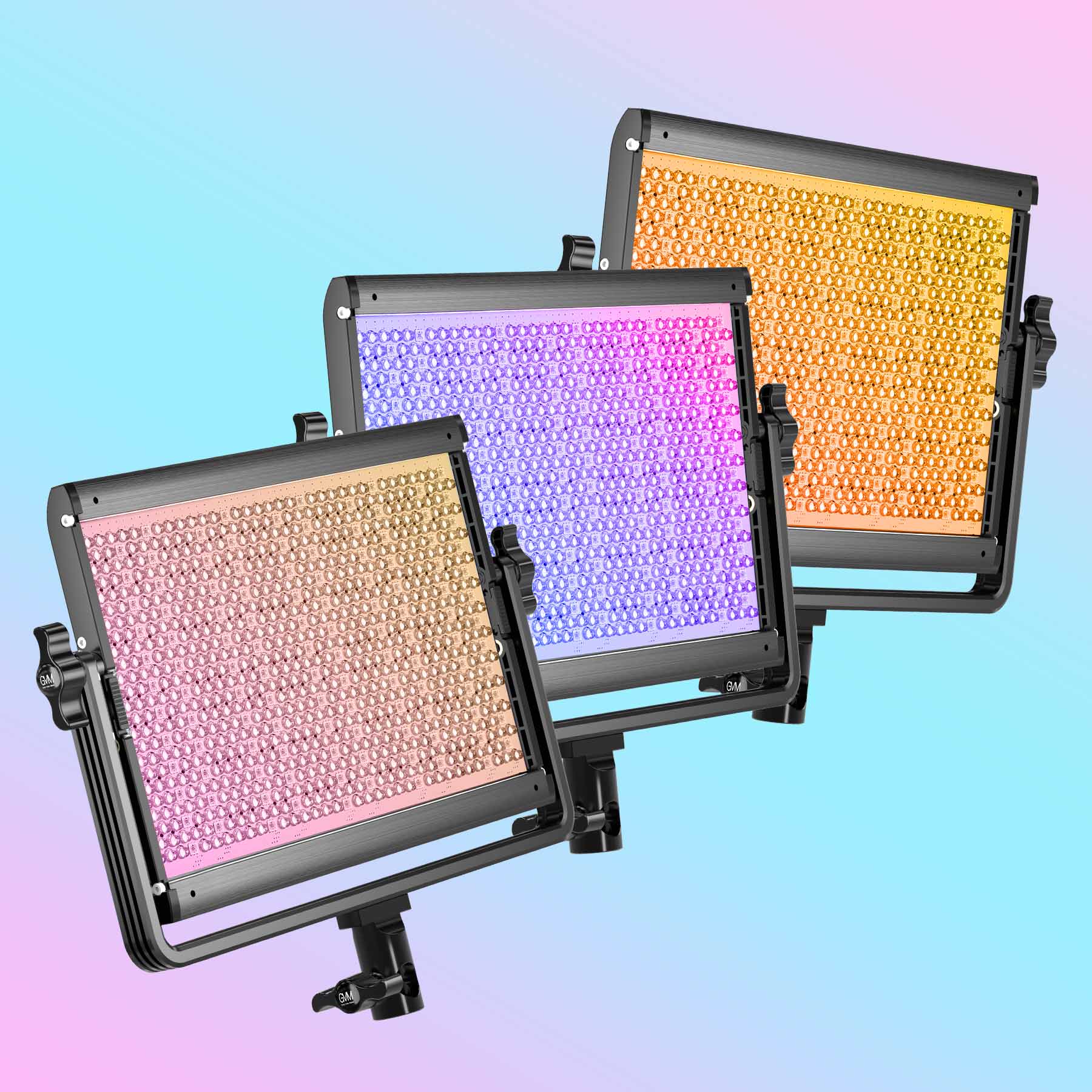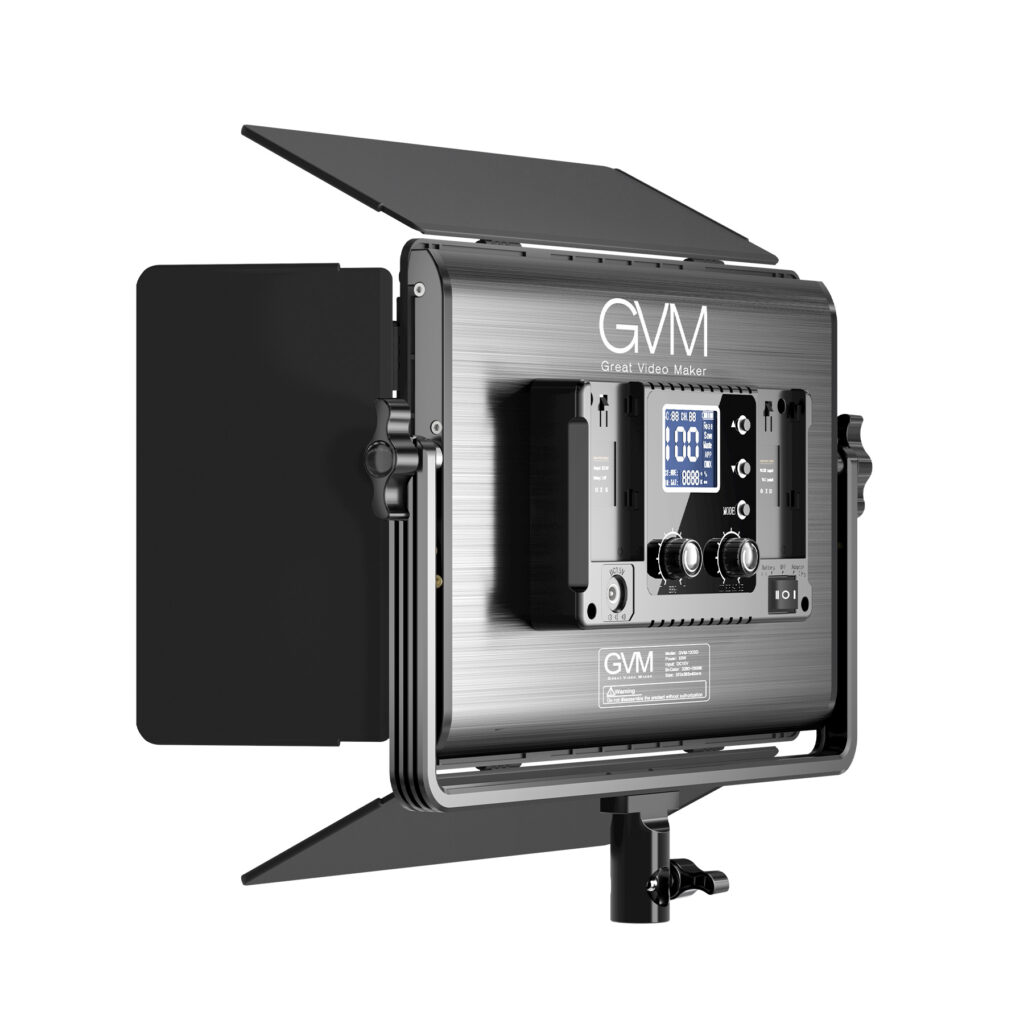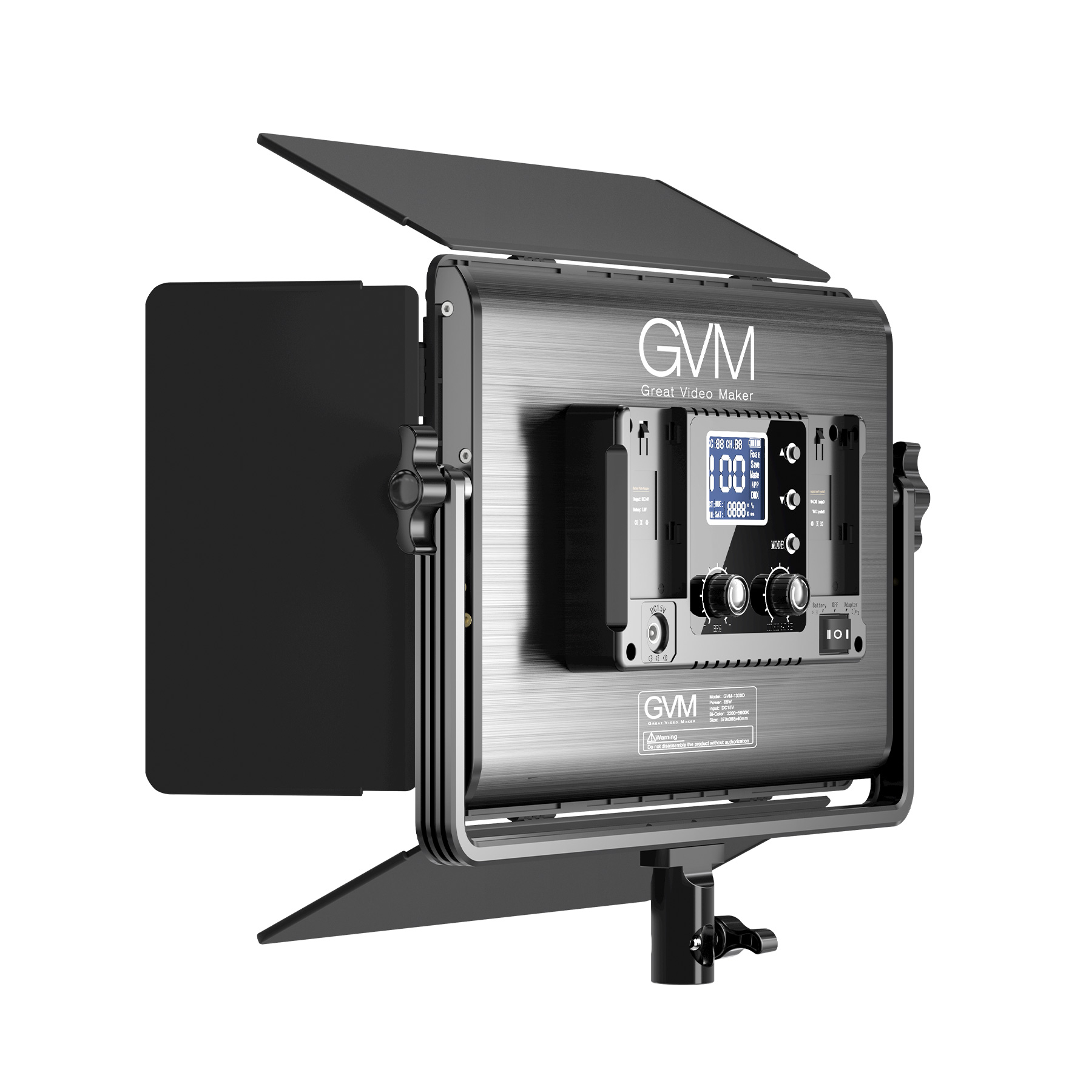 RGB 1300D support master and Slave control mode
you could set one light as the master mode and other GVM lights as Slave mode, which you could easily control all lights with the master one.
APP Intelligent Control System
The video light is equipped with a Mobile App control function, download the GVM app in major app stores (such as Apple Store/ Google Play. Etc. ) Convenience to control the accurate color and temperature you need. Effective for your video shooting.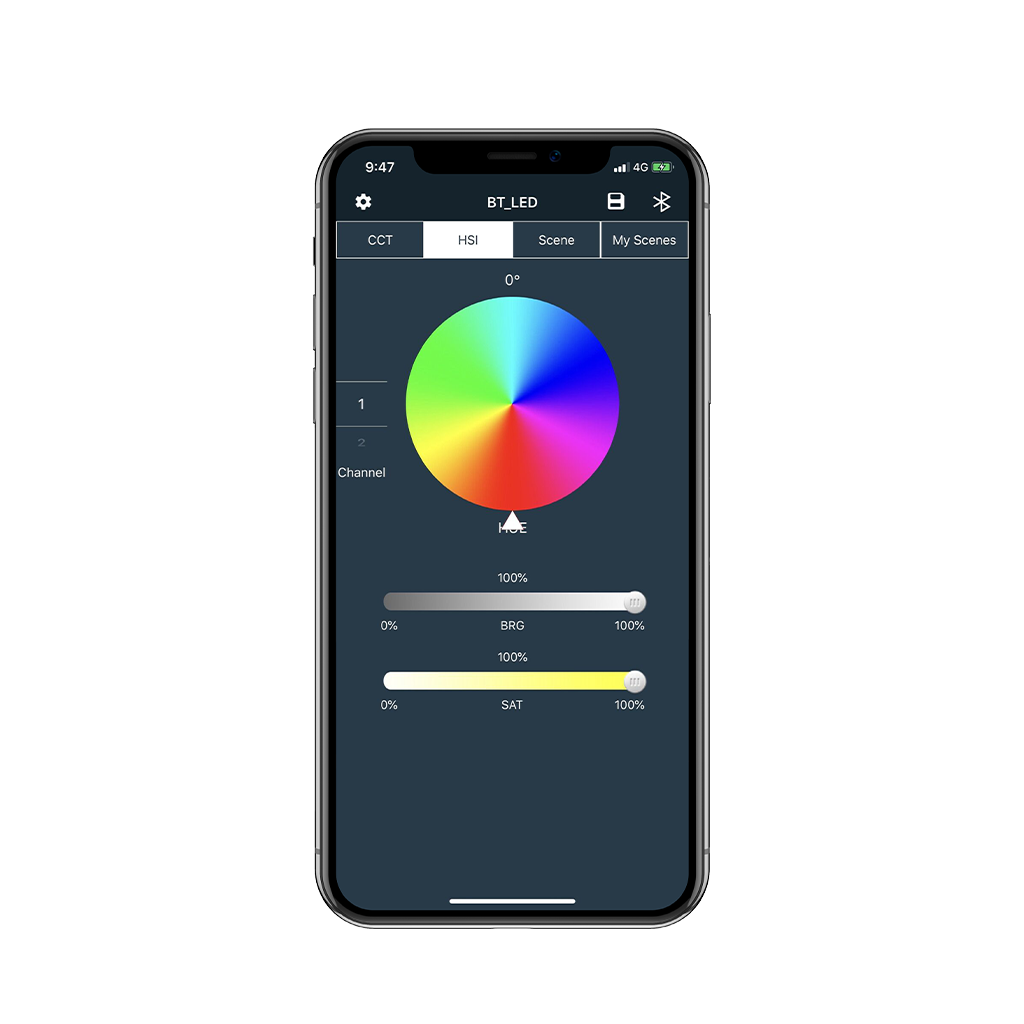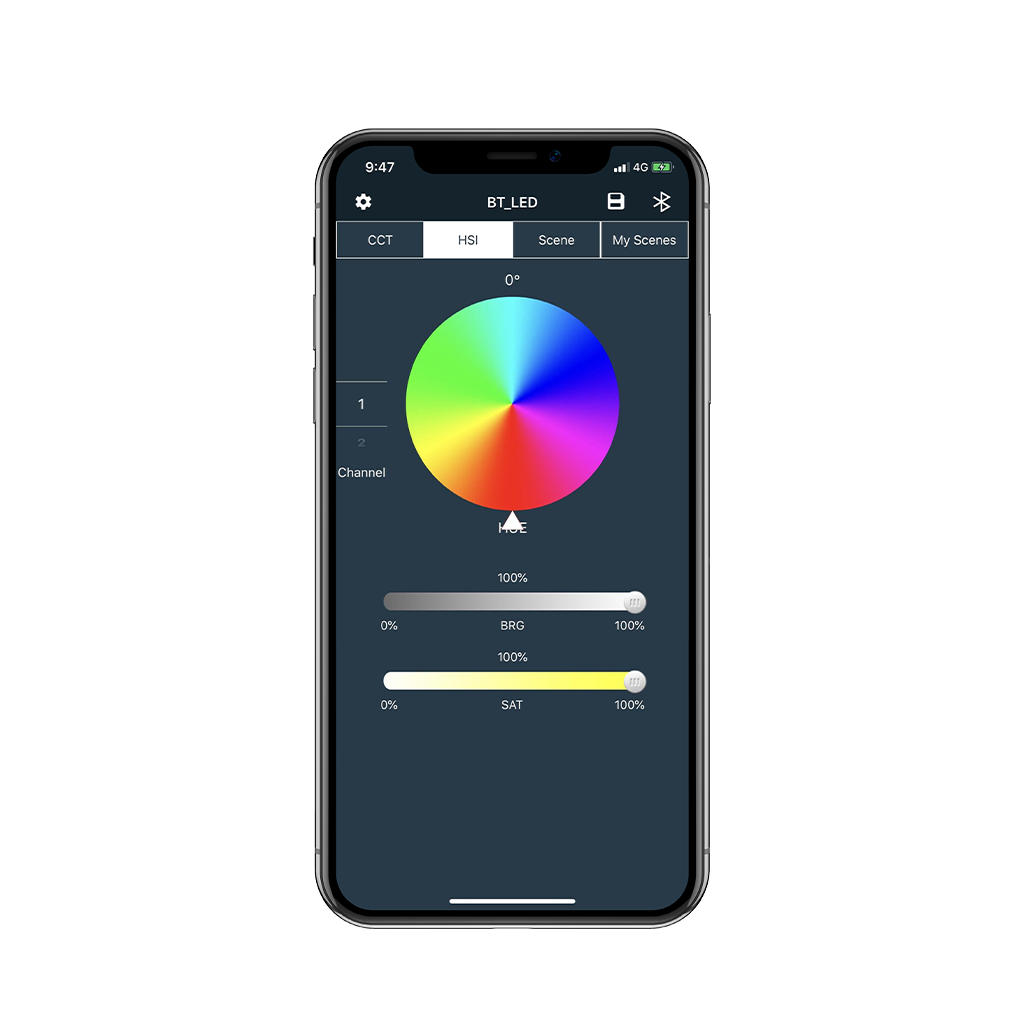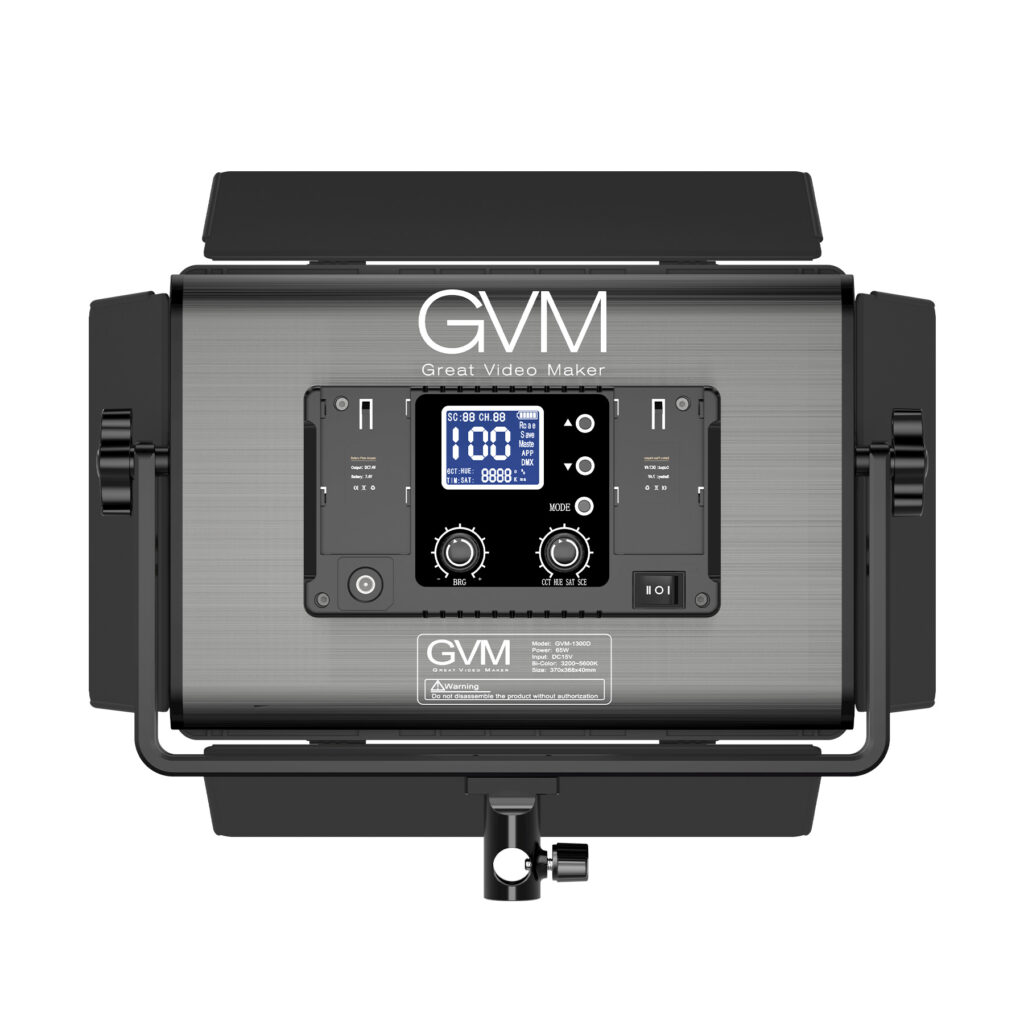 Two Power Supply Options:
LED on camera light can use two modes to power, you can use AC adapter and Sony F550/750 battery (not included) for more convenient indoor studio lighting or outdoor video photography and camera lighting. LCD screen display clearly shows various values.