Description
The GVM-RGB 50RS is an ideal choice for location work, interviews, and small sets where color accuracy, control, and flicker-free output are of major importance. It has 128 LED White Beads and 128 RGB Beads and 128 LED Warm Beads.
The 50RS has two output modes: The first mode is the color temperature from 3200k-5600k or anywhere in between means that you can quickly match the prevailing ambient or artificial light balance with a simple twist of a knob.
The second mode allows you to change the RED, green and blue color output and color saturation from 0-100%. dimming is equally convenient via another knob that adjusts the light intensity from 100-0% with the negligible color shift.
The GVM-50RS has an exceptional color rendering Index of 95+ and lights consistently. Meanwhile, the dual power system, LCD digital display, multiple control modes, and 360 Degree rotation U bracket improve your light setup and stabilization system.
Main Features: ultra heat dissipation delicate design with aviation aluminum alloy housing high color Rendering Index, CRI95+ LCD digital display PWM Dimming technology brightness adjustment color temperature adjustment red, green and blue RGB modes multi-light control modes dual power system convenient light set-up and stabilization system
50W High Power RGB Video Light
RGB video light equipped with 256 SMD LED beads of warm and cold color. And 128 pieces of red, green, and blue RGB beads create an adjustable color light for different types of shots. Special effects offer more options for video, photography, advertising, movies, and sporting events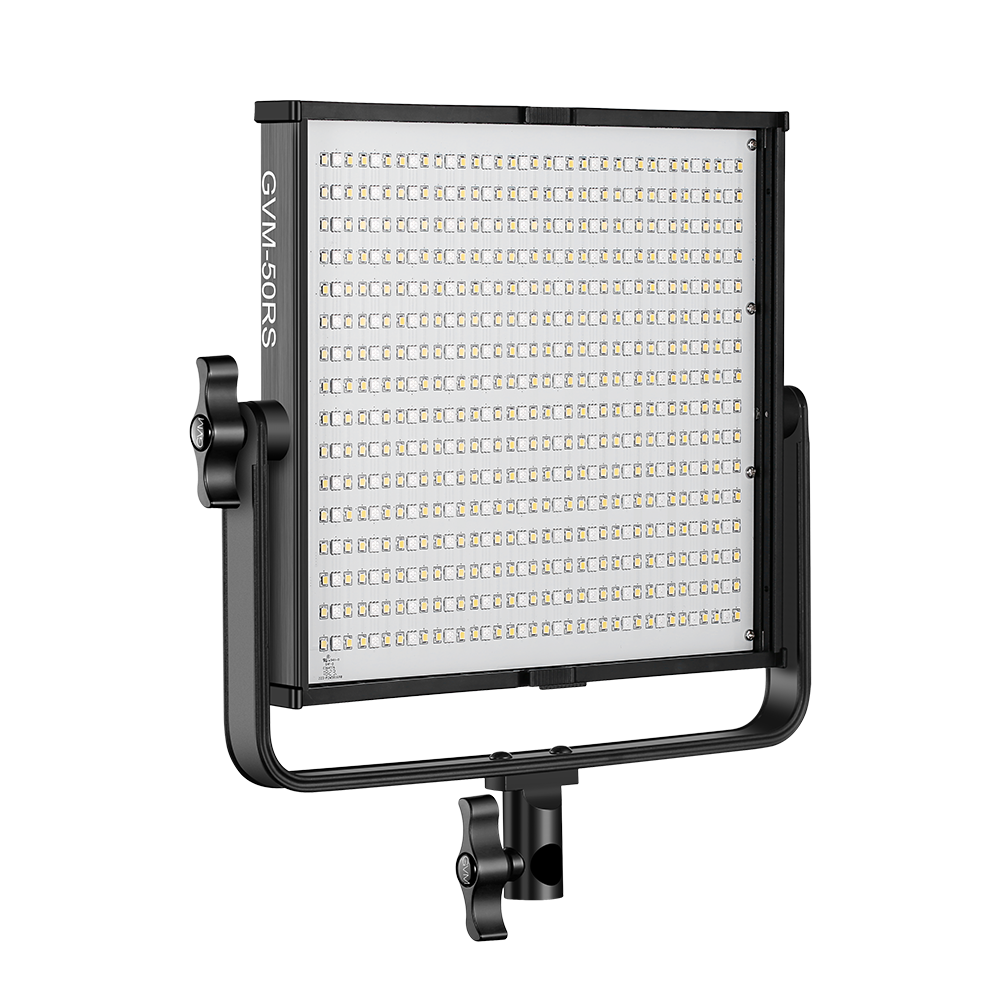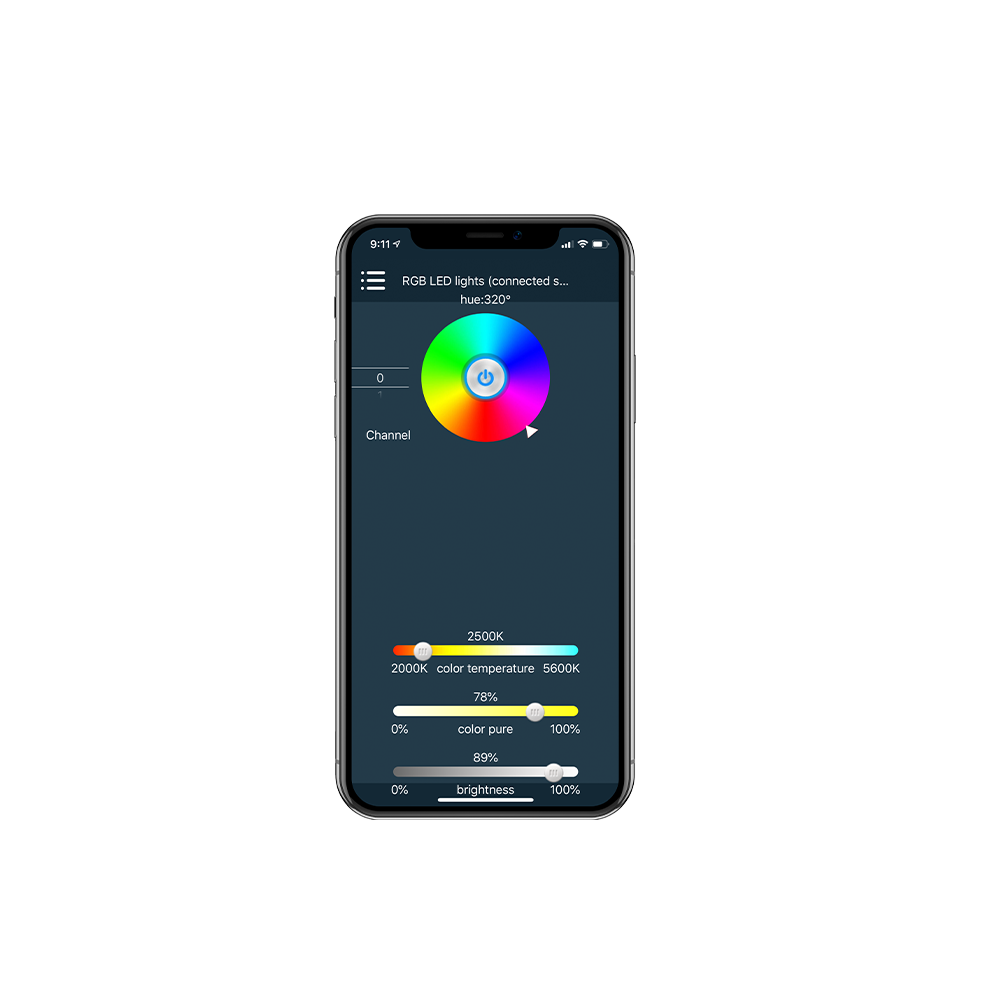 App Intelligent/ Master-Slave control system
50RS video lighting kit equipped with Mobile App control function, download the GVM app in major app stores. Convenience to control the accurate color and temperature you need. Meanwhile, the LED lights feature wireless master and Slave control functions, Each LED Panel could be set as the master light to control the same series of video lights.
This RGB video lights housing is structured by high-quality aluminum alloy, effective durable and hot dissipation, protect and long life The LED panel. Sturdy aluminum alloy light stands for better protection video lighting kits.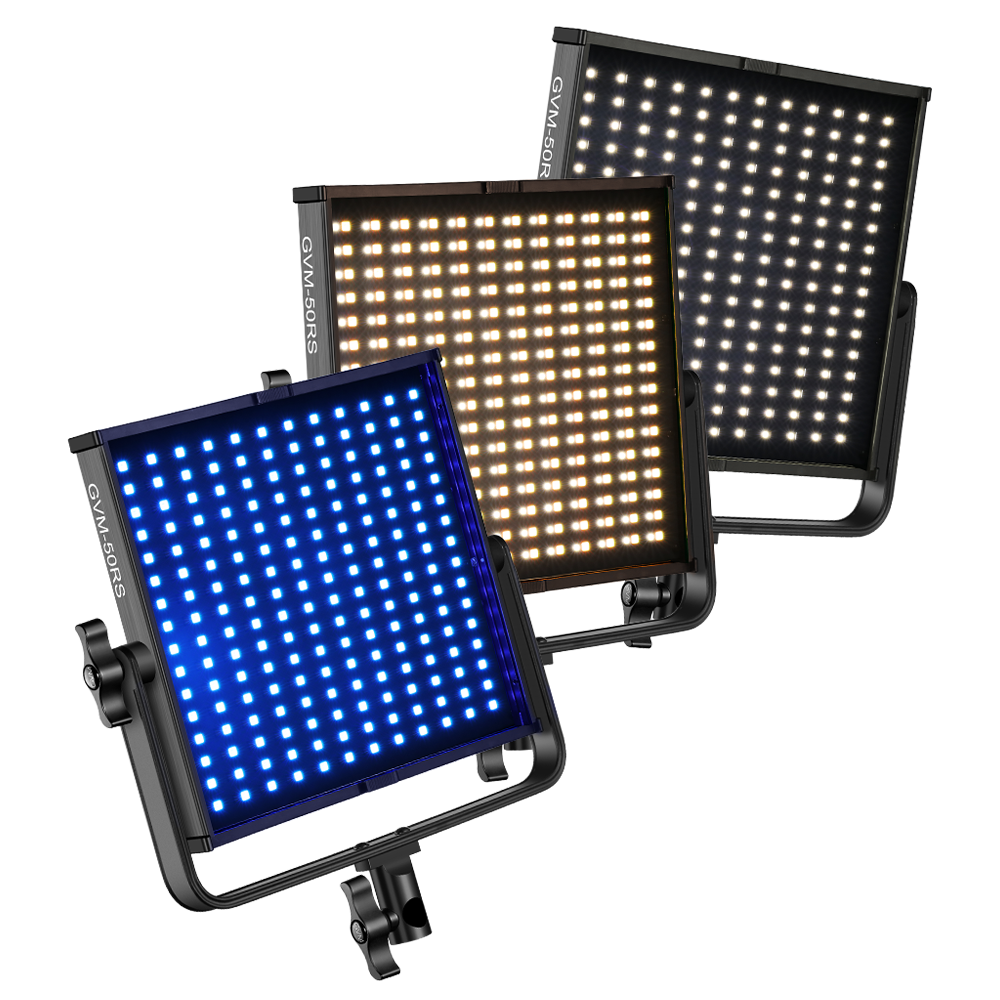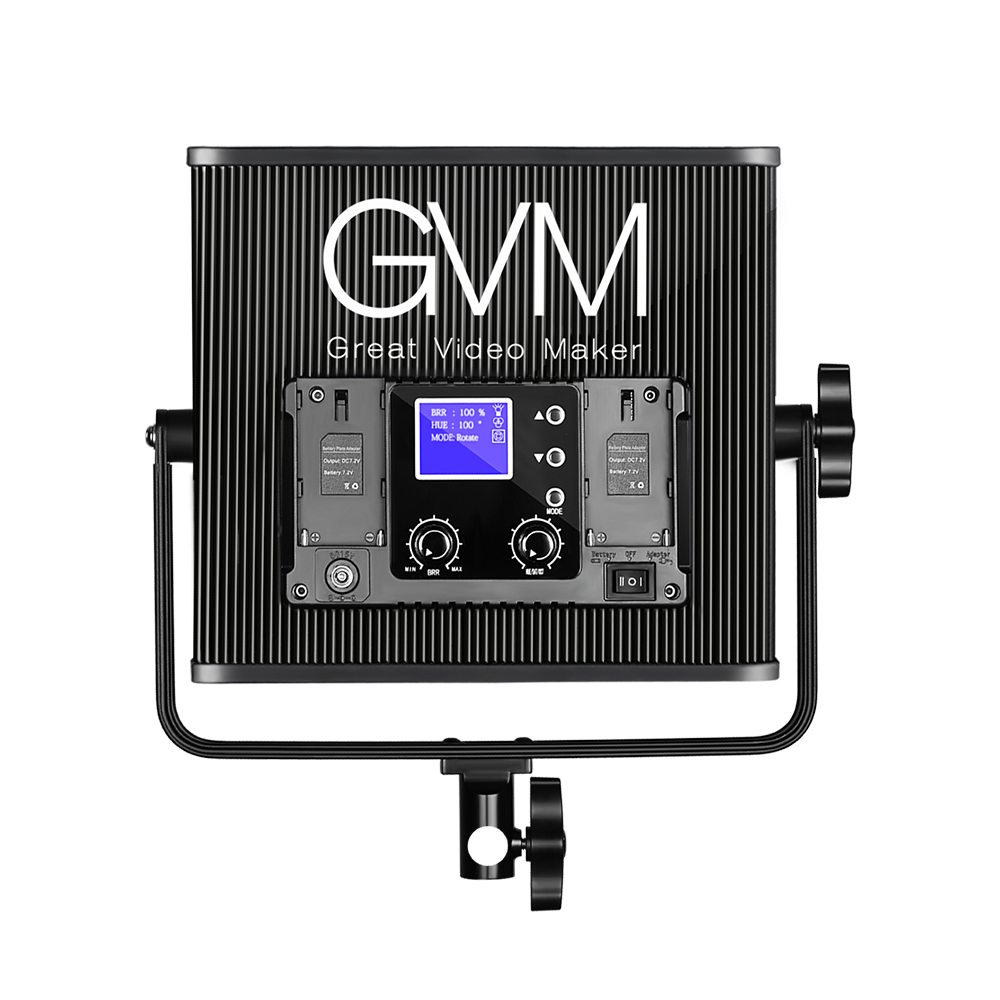 Multifunctional LCD Display Screen
The multifunctional LCD screen displays various parameters, such as brightness, color temperature, hue, and color purity.
Your Multi-Functional LED video panel light provides memory function and a single light can control multiple lights.
Led video panel lighting Bi-color range from 3200k-5600k will satisfy all lighting needs for your photography.
Both brightness and color temperature are accurately shown in digital display on the aluminum panel of the LED light.
The durable and anti-fall handbag can be Used to protect the LED video light. It can withstand 30kg of pressure.
GVM-RGB 50RS RGB Video 2 Lights Kit
2 * GVM RGB 50RS Video Light
2 * Light stand
2 * Soft filter
2 * Bracket filter
2 * AC adapter
2 * Power cable
2 * Barn-door
1 * User manual
1 * Handbag