Description
Featured customized high-brightness lamp beads
Scientifically design the typesetting layout of lamp beads to make the light projection more uniform
Higher brightness, low pearl luster decay, long service life
Steplessly adjustable RGB color and dual color temperature characteristics, brightness/color temperature/hue/color purity can be controlled at will
The color temperature range is 3200K~5600K. With 252 LED lamp beads, it helps to restore and enrich the color of objects, providing you with natural and vivid shooting effects.
CRI 97+ restores the true colors of beauty and has more realistic color reproduction
Make the captured picture more vivid, the color of the characters is more realistic, and the texture of light and shadow is better
Cool and warm two-color mode, let your works have more color imagination, and make creative videos easily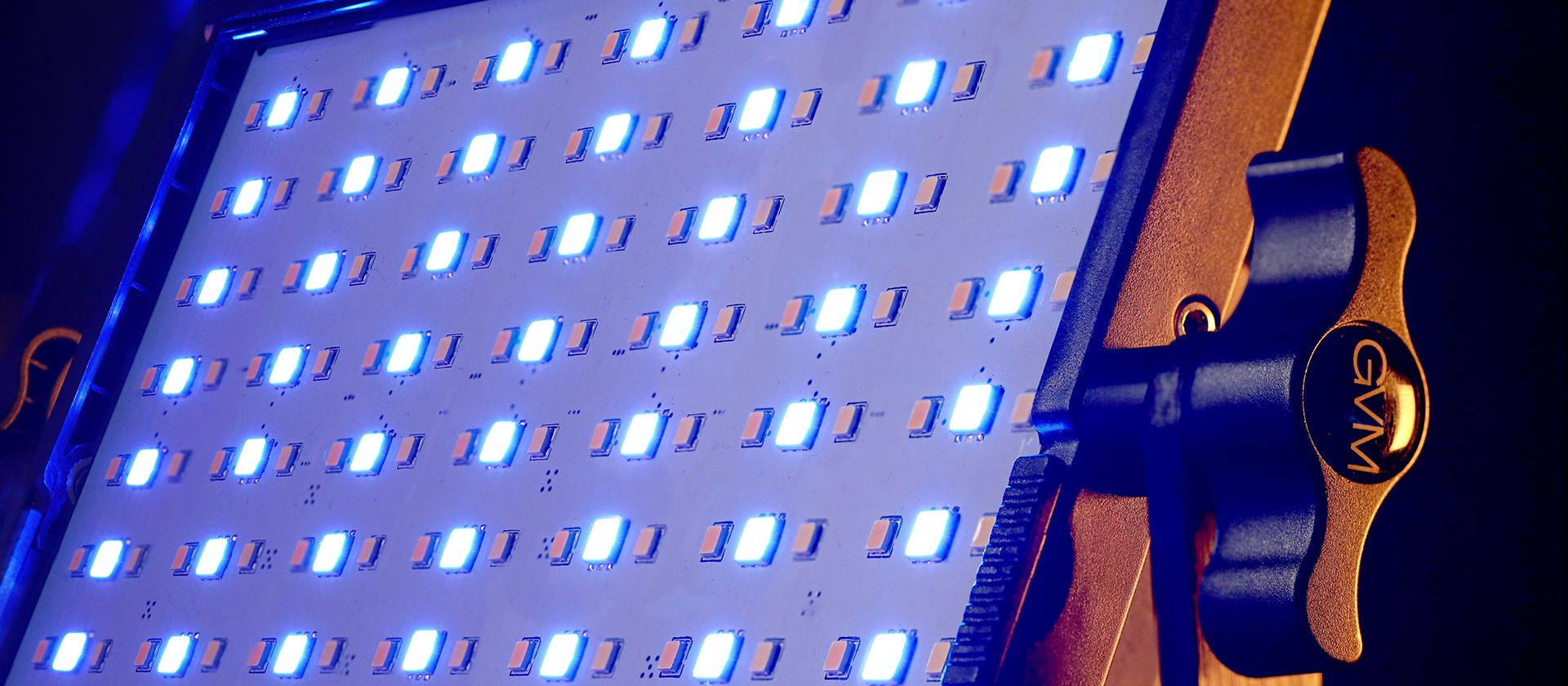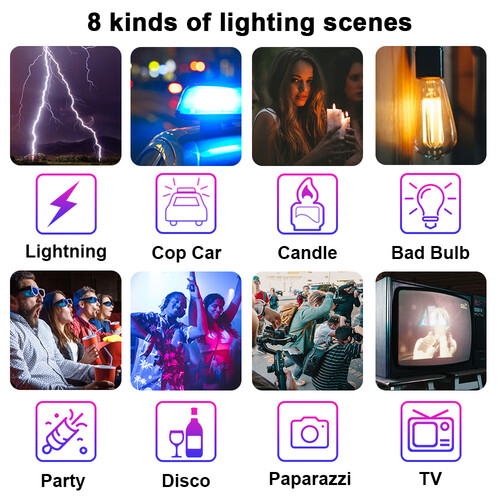 GVM-800D provides 8 scene modes
1、Lightning
2、Police Car
3、Candelight
4、TV
5、Bad Light Bulb
6、Disco
7、Paparazzi
8、Party
New creative scene lighting effects, make your works more exciting and dynamic
Excellent excellent brightness
High power 40W LED video light.
Lumen parameters: 5000lux/0.5m, 1500lux/1m
An ultra-high color rendering index of 97+ helps restore the truest colors.
And it can enrich cold and warm light, full color light and provide the most natural light feeling.
Make this luminaire suitable for live use in live rooms and small film and video crews.
Provide you with vivid shooting effects and provide users with a hassle-free experience.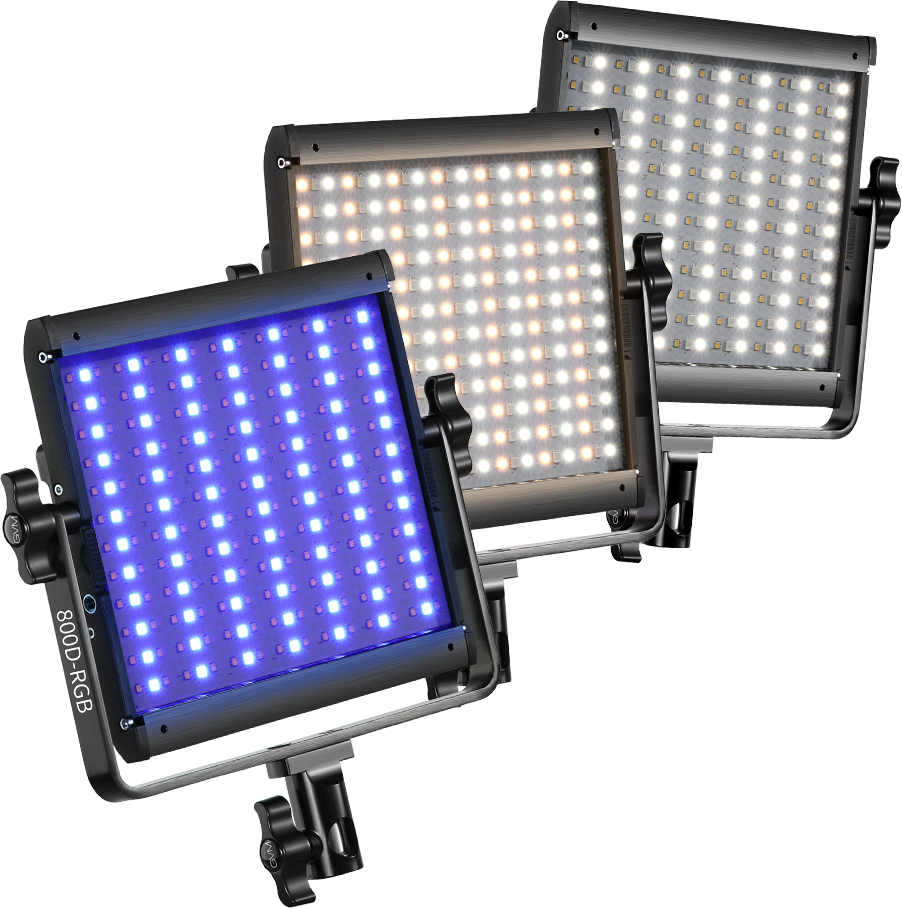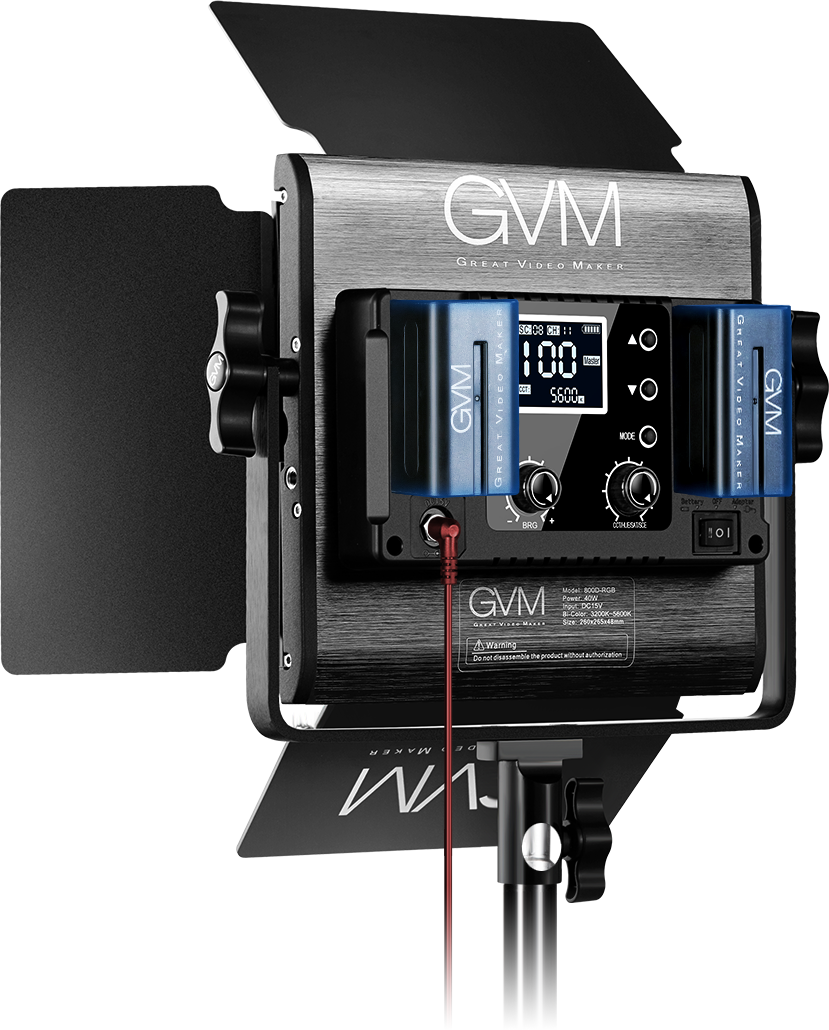 Default distribution power cord adapter, also supports GVM-F750 external battery
It is convenient for photographers to fill in light for outdoor shooting.
Powerful LED lamp beads
Create stable and efficient continuous output optical resources.
Make your photos or videos brighter and clearer than you expected
Built-in high-definition digital display for easy access to dimmable parameters
Used to display useful information such as brightness value, color temperature, battery level, channel, control mode, etc.
APP intelligent control system
GVM-800D has mobile phone Bluetooth APP control function
Lights can be controlled via smart mobile devices
Search APP "GVM_LED" from major APP stores or manuals
One or more GVM-800D devices can be controlled simultaneously.
The APP can also control the lighting effects.
This saves a lot of time and effort when operating multiple GVM-800Ds in the field.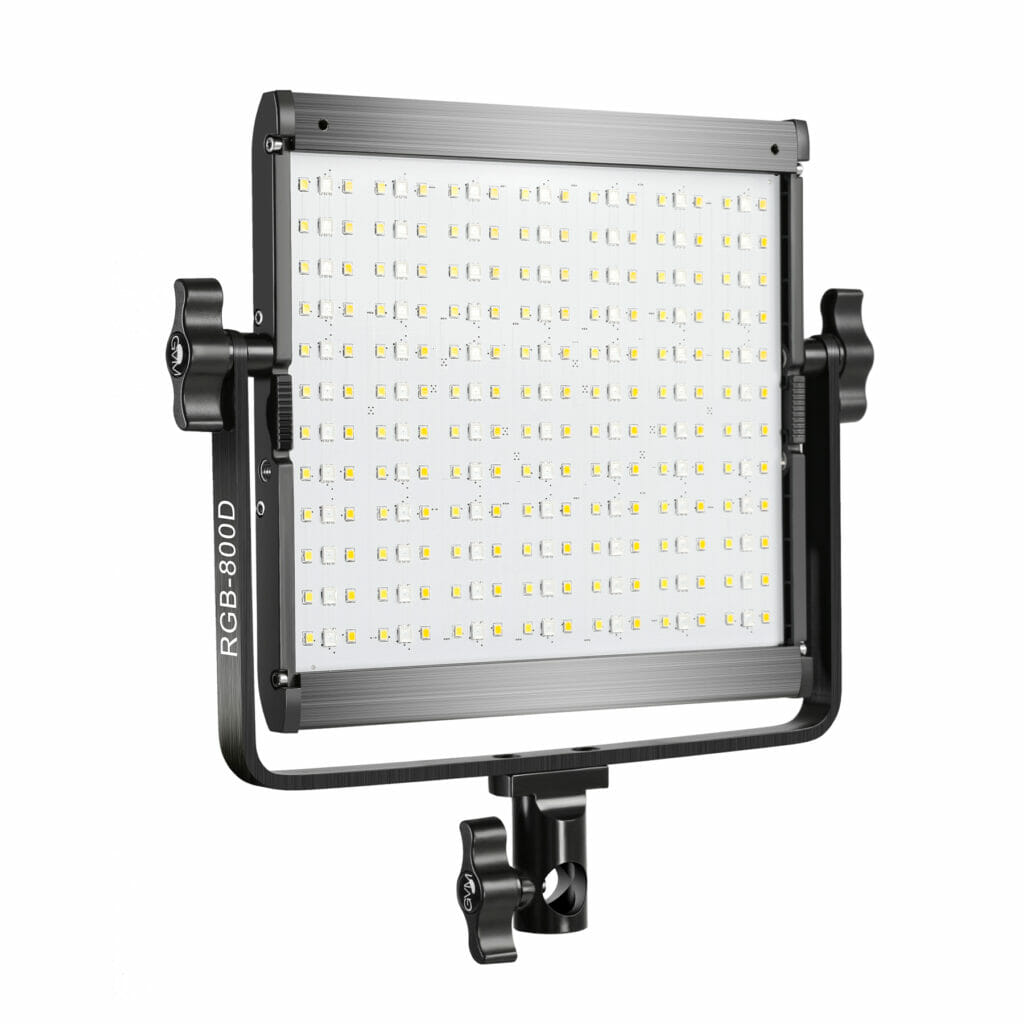 It consists of 168 LED Beads and 84 RGB beads
This video light is adopted by the American Chip and has a life of more than 100000 hours. It's designed with aerospace aluminum alloy Casing to effectively help the LED light better dissipate heat. LED Panel light can use two modes to power, you can use an AC adapter and Sony F750/970 battery (not included) to supply power outdoor or indoor.
Through the knob on the panel and the clear LCD display
Rotary buttons, set channels, adjust color temperature/brightness parameters
Or by downloading the GVM APP on the smart device for convenient operation.
With intelligent light control, one person can control the entire studio.
Support mobile phone APP remote control, with online control function.
One can control multiple lamps at the same time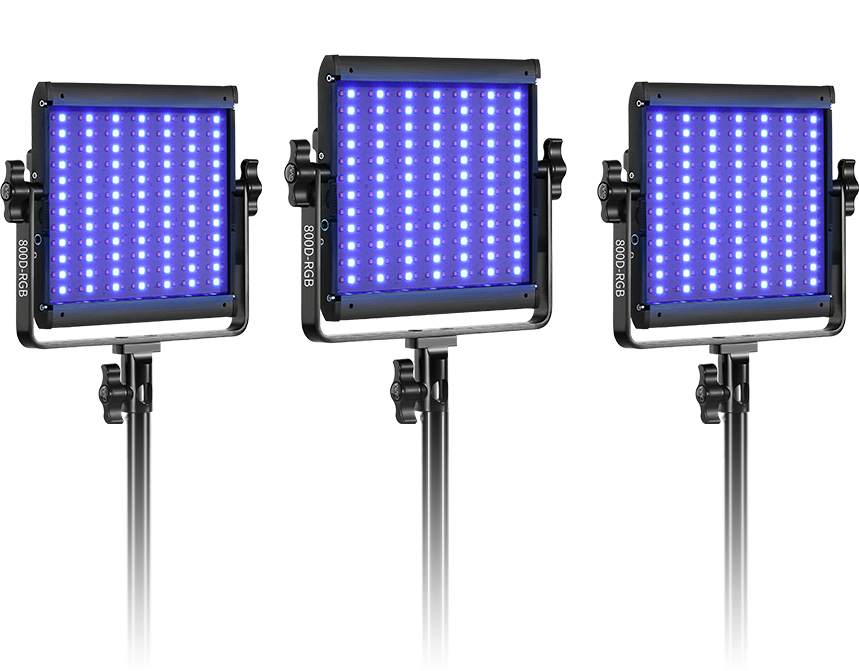 Update Simulate Scene Modes
APP Intelligent Control System
RGB 800D support master and Slave control mode
It consists of 168 LED Beads and 84 RGB beads
GVM 800D RGB LED Studio Video Light
3 x GVM 800D RGB Video Light
3 x soft diffuser
3 x barn door
3 x power adapter
3 x power cable
3 x stand
1 x Handbag