Color accuracy and control
When it comes to lighting equipment, color accuracy is crucial. With the GVM-PRO-SD650B , you don't have to worry about color temperature inconsistencies. The 650B has two-color temperature technology and color light technology to provide flexibility in adjusting lamp temperature from 2700K to 6800K, providing perfect lighting for each lens. In addition, the SD650B boasts a high color rendering index score of 97+, ensuring that the colors remain true on screen. In addition, the color control feature provides more customization options, allowing you to create the perfect atmosphere for a scene or photo.
Say goodbye to inconsistent lighting and say hello to the world of accurate color lighting with GFM-Pro-SD650 .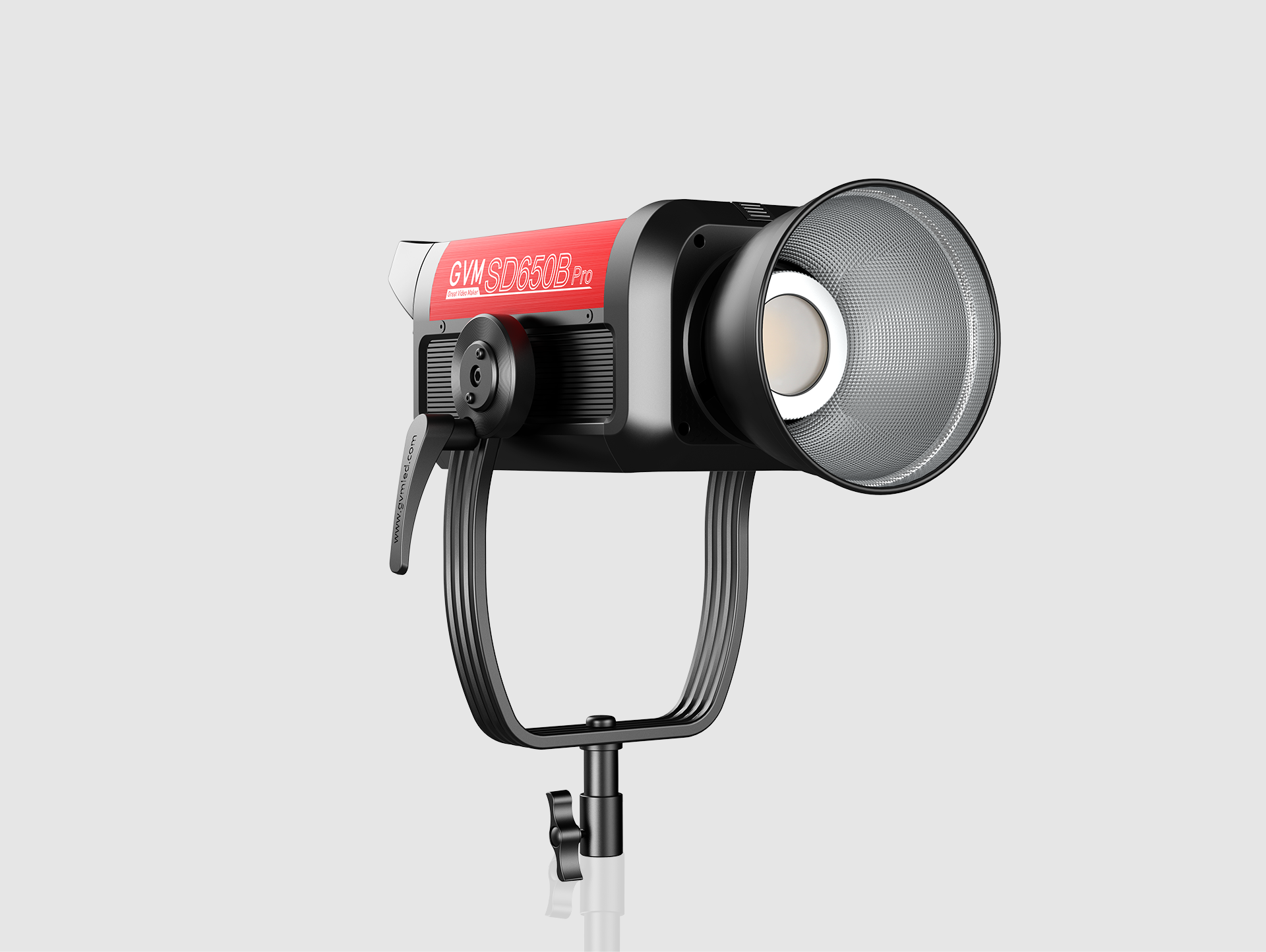 As an advanced spotlight, the GWM-Pro-SD650B offers impressive features that make it stand out. DMX, mobile APP Smart controls and Bluetooth mesh networking make it easier to manage lighting Settings and adjustments remotely by making advanced controls easier with compatible devices. This feature is handy if you are dealing with multiple lights in different locations, so you do not need to adjust each light individually. The lights also come with a variety of power options, making them versatile and adaptable for different shooting scenes. You can choose between standard AC power, V-Mount batteries, and this flexibility makes it an excellent choice for outdoor shooting, especially in areas with limited access to power.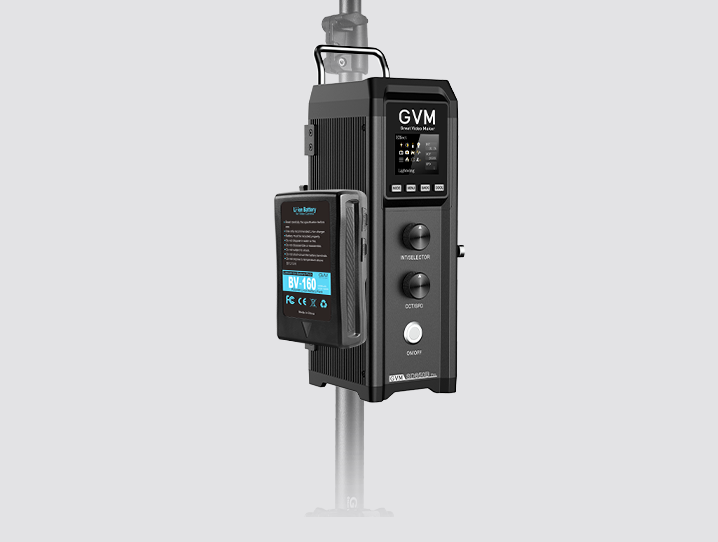 Finally, the GVM-PRO-SD650B includes impressive special effects features that can be used to create different situations and atmospheres during filming. You can choose from options such as lightning, TV and paparazzi to create the scene you want. The creative possibilities are endless, which makes it an exciting choice for your Arsenal.
All in all, if you're looking for a powerful and highly customizable spotlight, the GVM-PRO-SD650B is a good choice. The combination of DMX and Bluetooth compatibility, multiple power options and 24 special light effects makes this a versatile and reliable choice for any photographer or hobbyist.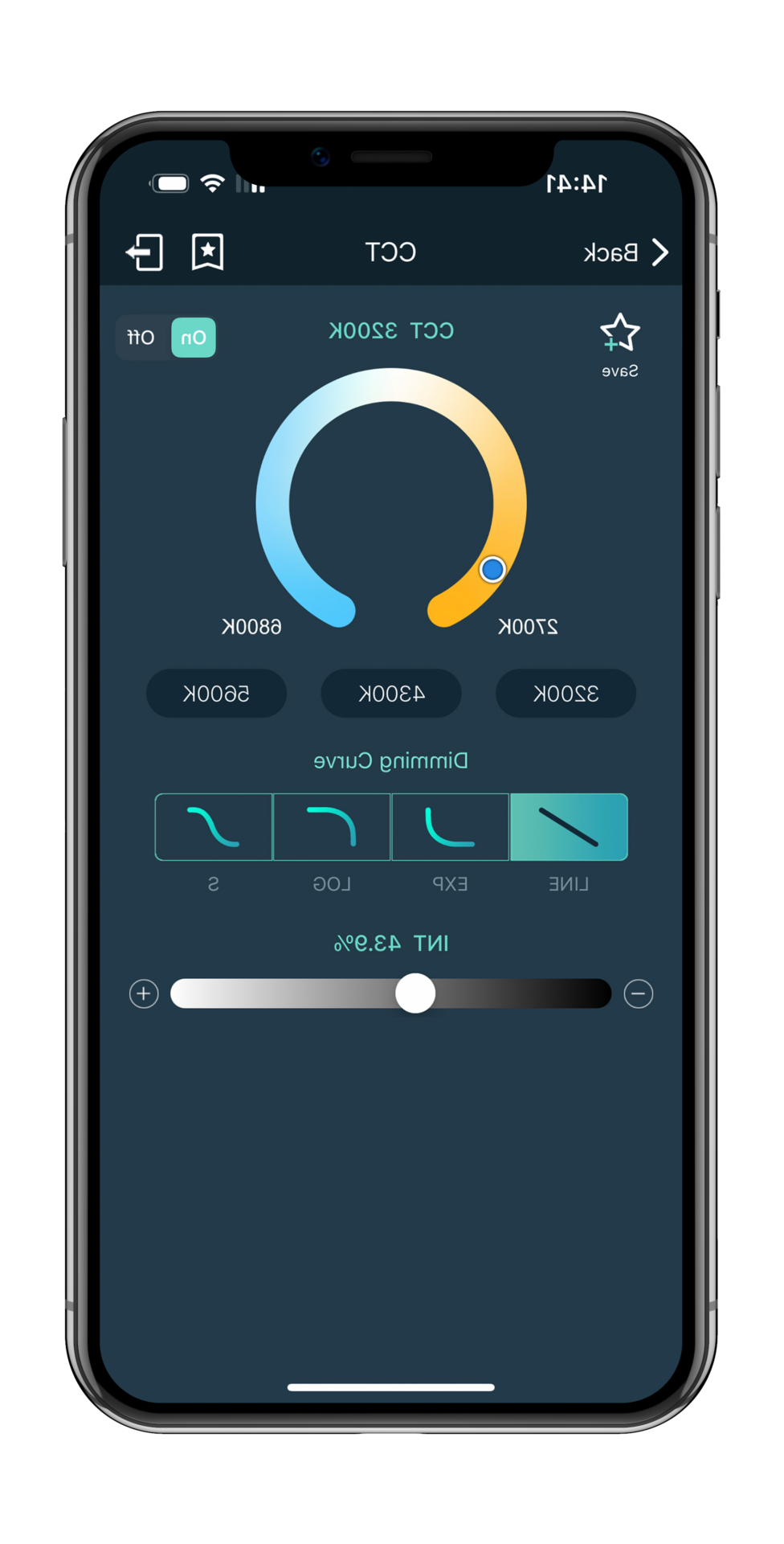 Performance and application
Performance and application: The GWM-Pro-SD650B provides amazing luminance levels, up to 6,000 lux at 1 meter, and has an illumination range of 20°-60°. This makes it suitable for a variety of applications, whether you are a professional photographer working on a large shoot or an amateur looking for a versatile home studio lighting scheme. The advanced features of this Pro series two-color spotlight make it easy to adjust the brightness and color temperature to suit your needs.

You can choose warm or cool lighting according to the desired atmosphere, and with its high quality color index rating, you can ensure accurate color representation, which is essential for professional photography.

The GVM-PRO-SD650B is great for documentaries, interviews, advertising campaigns and music videos, as well as product photography. With its adjustable arm and the ability to remotely control intensity and color via Bluetooth or DMX, this light can be the perfect solution for any complex project. Spotlights feature multiple power options, including AC power or battery packs, ensuring that you will never lack adequate lighting even in areas with limited power supply. Whether you are indoors or outdoors, day or night, the SD650B can create a well-lit work environment.

In terms of lighting, lamps can be used in a variety of Settings, such as broadcast rooms, film and television sets, which makes them a very versatile tool for photographers and videographers. Spotlights are an excellent addition to your lighting setup, and are perfect for portrait and product photography. If you're looking for a high-end, feature-rich spotlight that can bring your work to life, then the GVM-PRO-SD650B fits the bill perfectly. It is suitable for professionals and amateurs. The variety of applications of lighting make it the perfect companion for any photo or video shoot, resulting in highly creative and stunning results.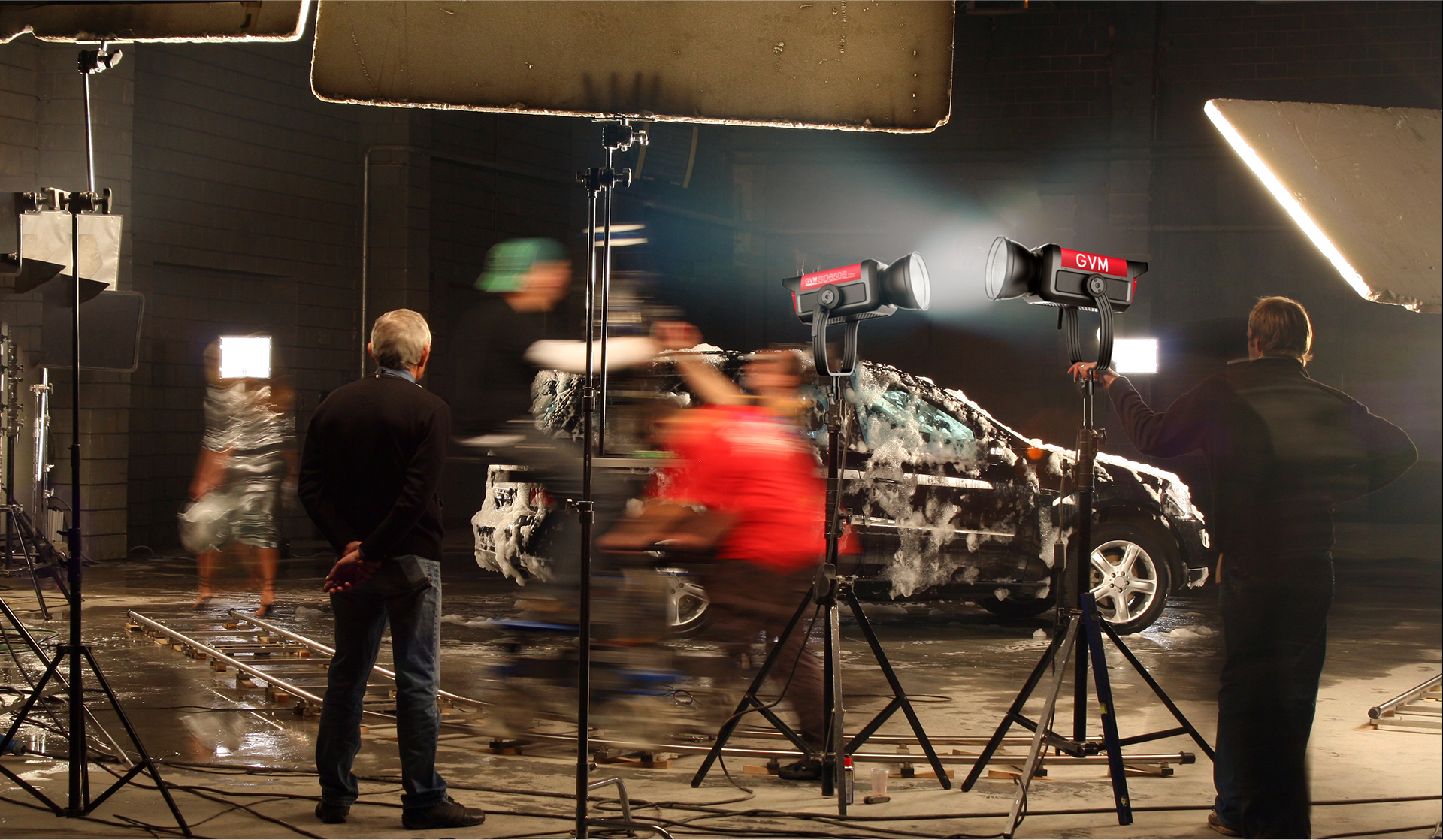 Customer reviews and feedback
Customer Reviews and Feedback The GVM-PRO-SD650B has received a lot of positive feedback from satisfied users. One customer raved about its bright and well-proportioned lighting, perfect for portraiture. Another customer mentioned the convenience of having both DMX and Bluetooth control options. However, some users have raised concerns. One mentioned the weight of lighting, which can be more challenging to use during a long shoot.

Another user had some difficulty with the wireless control connection and needed some troubleshooting. Overall, the GVM-PRO-SD650B has received mostly positive reviews and its advanced features make it an integral part of any photographer's toolbox. There may be some hiccups with it, but as with every product, it's ultimately down to personal preference.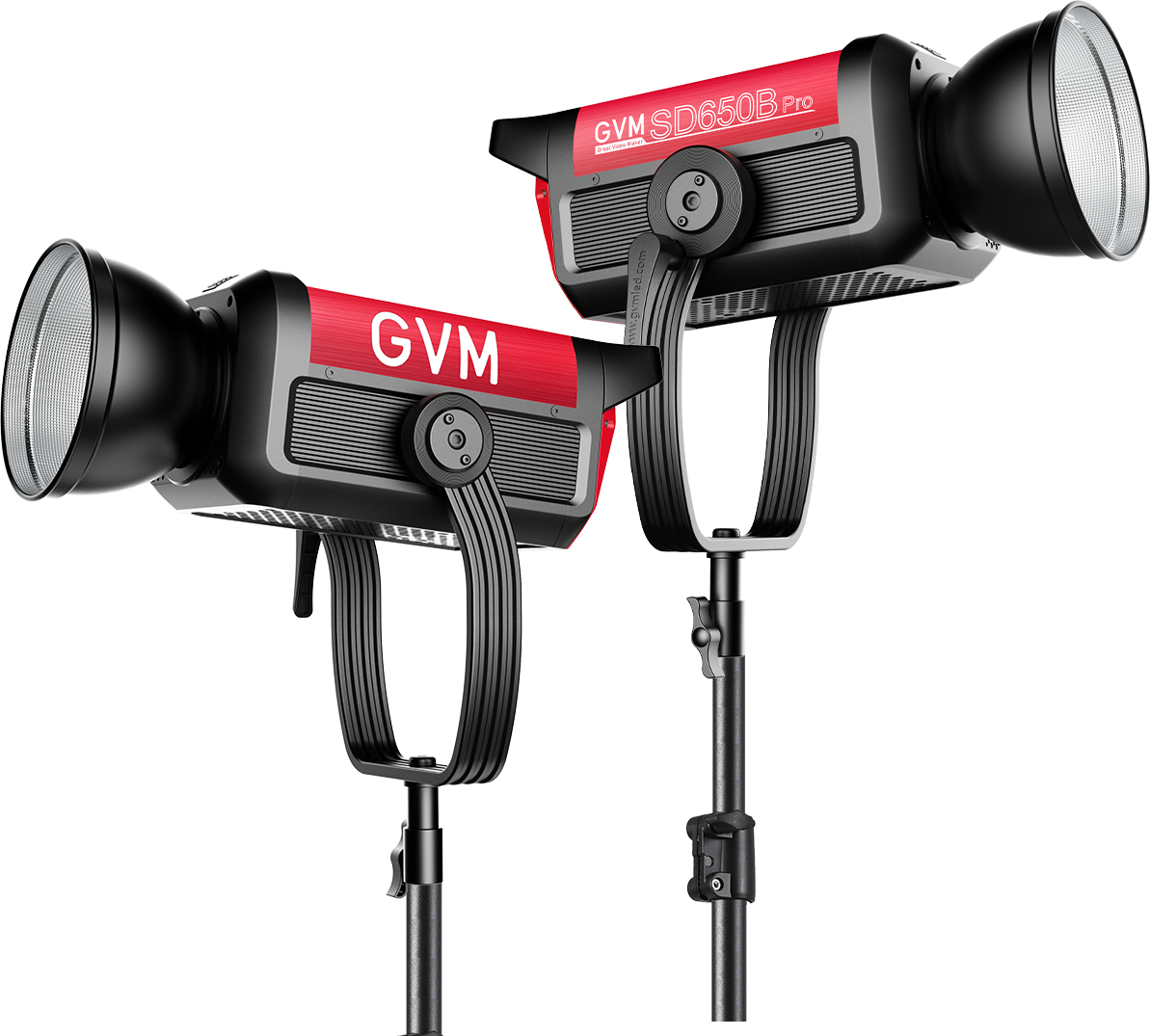 The GVM-PRO-SD650B is an exceptional product in terms of functionality, technology and performance. The color precision and control of lighting colors provide photographers with a wide range of lighting options. Advanced features such as DMX and Bluetooth compatibility make it easy to use in studio Settings, and the brightness and illumination of the COB lights make it ideal for a variety of applications in photography. This product is a must for photographers and amateurs to improve their lighting level.

Trust us, you won't be disappointed with this purchase!