Everything you need to know about V Mount Battlery
The most common types of broadcast batteries are the V-port and the v-port, which SONY introduced when its lithium-ion battery was launched in 1993.  So, SONY's cameras are all v-ports.  Anton port, also known as A port, is the battery port earlier than V port. It is the battery port of Anton Company, which specializes in producing camera batteries in the United States.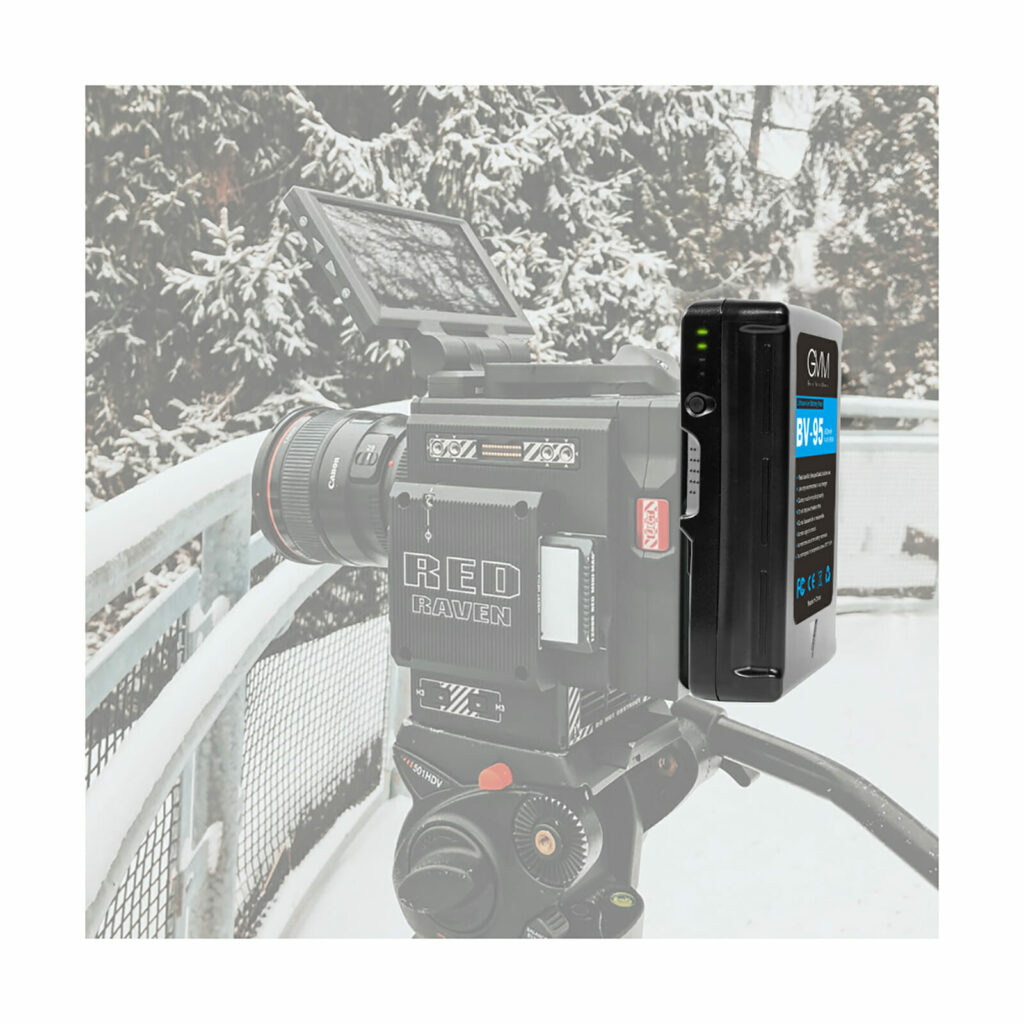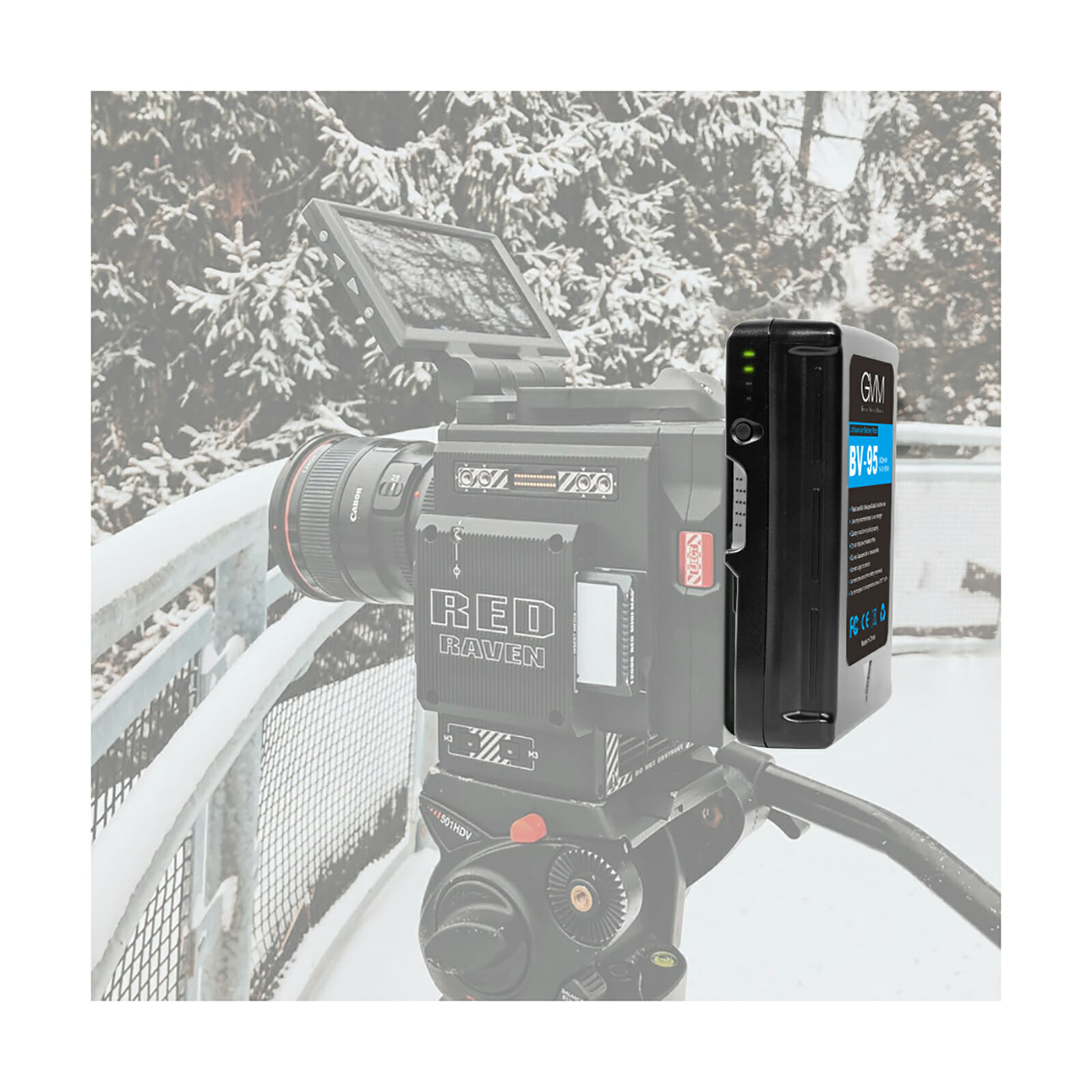 Panasonic cameras are all a-port.  Other camera manufacturers have v-port or A-port battery ports depending on the user's choice.  
Another early interface, the P-port, is a professional battery interface from Parker, UK, which is now rare.  Used to be used on BTS cameras.  
V-port battery belongs to lithium ion battery, so its interior is composed of 18650 battery pack and circuit board.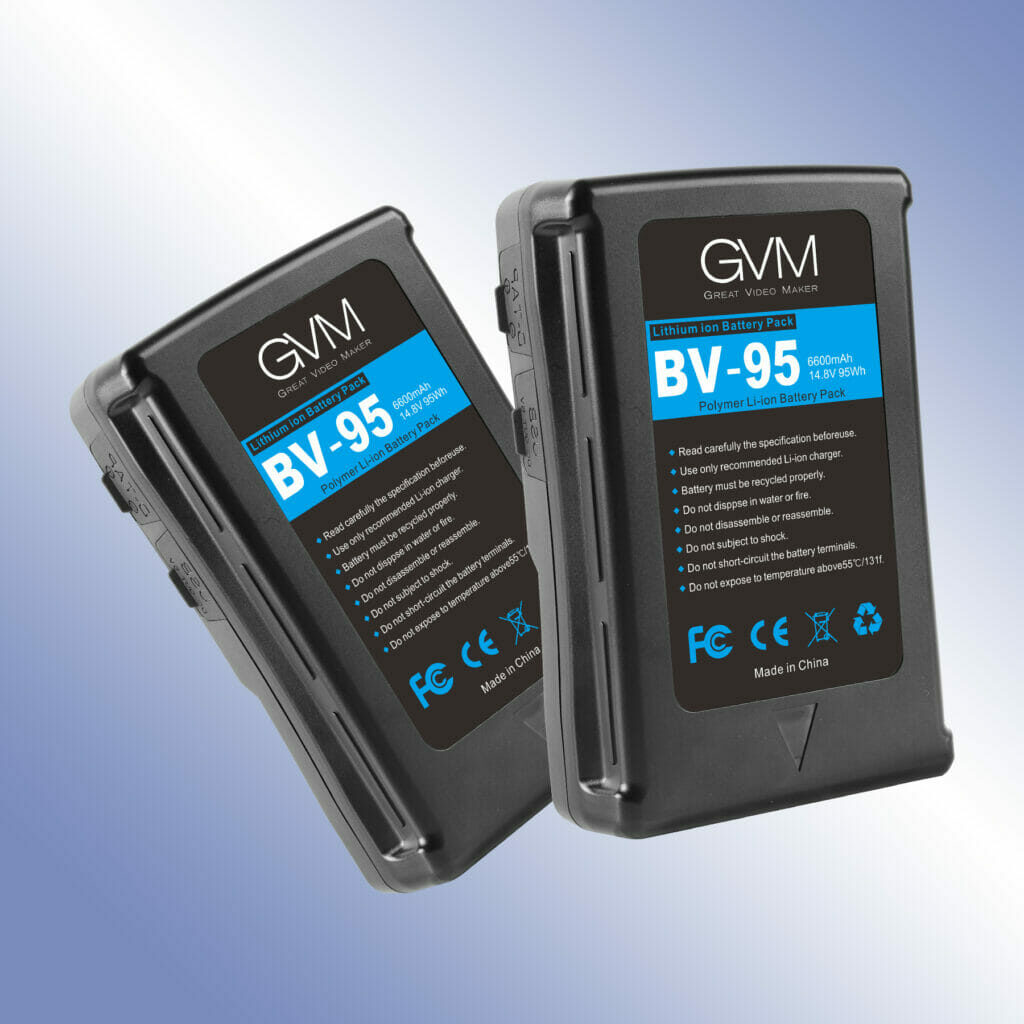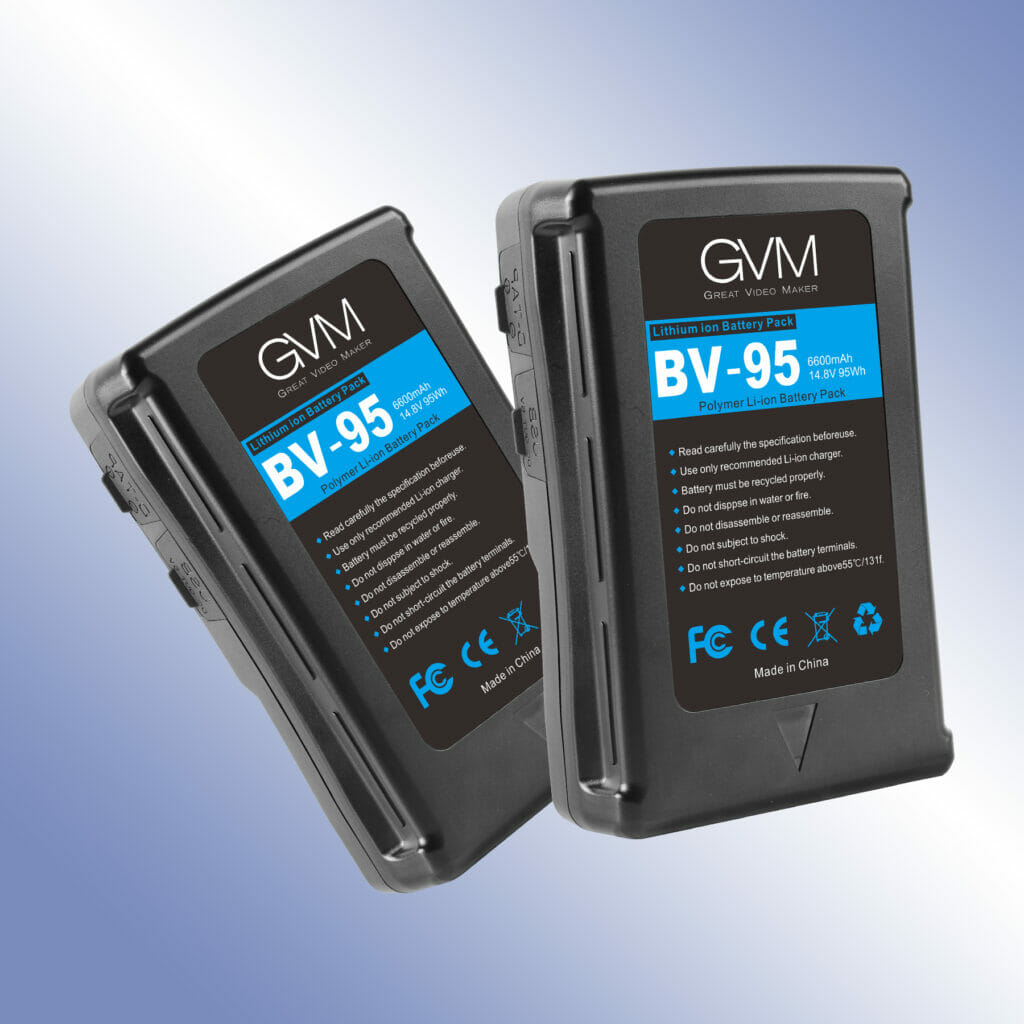 Quality and safety qualified V-port battery, internal circuit board including battery area output protection board, temperature control element and battery end temperature sensing element, the overall circuit is simple and clear.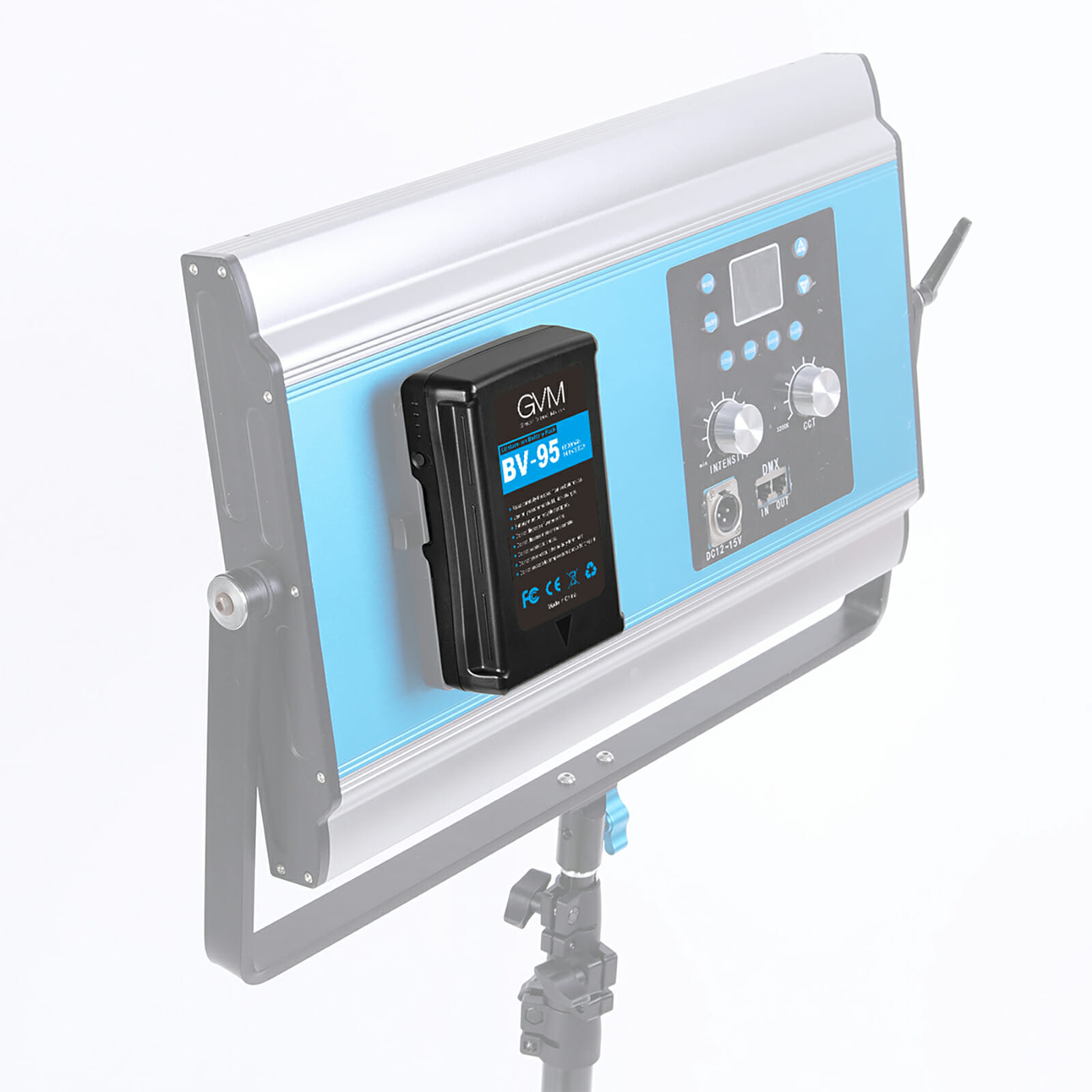 The inferior V-port battery is often interlaced with internal circuits, hidden short circuit, cheap circuit board and simple structure. After a long time, there are greater security risks. It is recommended to choose big brand manufacturers as far as possible when buying batteries to ensure the safety of use.
Therefore, THE GVM brand V Mount Battery is definitely worth buying and is guaranteed to be safe to use.


A few Battery you're worth buying
GVM-NP-F750 is the most popular battery of the GVM brand,it fit for all GVM 480LS、520LS、520S、672S
video lights, and other lights using this device> (1)replacement Battery for Sony np-f750 rechargeable li-ion Battery Pack replacement for Sony np-750/ 770 high capacity/rechargeable li-ion Battery with premium cell.
easy to carry when out or travel. provides extra power for your digital video camera/camcorder. never run out of battery power when you're just about to capture the perfect moment. lithium-ion Battery Pack for son. Npf750-f770 capacity: 4400mAh/li-ion voltage: DC 7.2V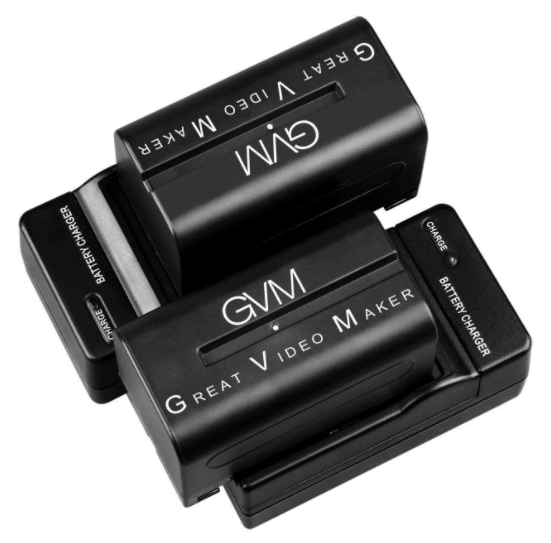 The battery is made of the highest quality lithium-ion battery. It has no memory effects or other negative effects while charging.
The battery comes with a 30-day refund and a one-year manufacturer's warranty.
The package includes a 2-piece replacement SONY np-f750 battery + 2 charger
The product description
The GVM lithium-ion battery NPF 750 replaces the battery and charger
The battery is suitable for all GVM 480ls, 520ls, 520s, 672s video and other lights using Sony NPF battery.
GVM-NPF750 Battery
2x lithium-ion battery NPF 750 replacement battery
2x NPF SONY battery charger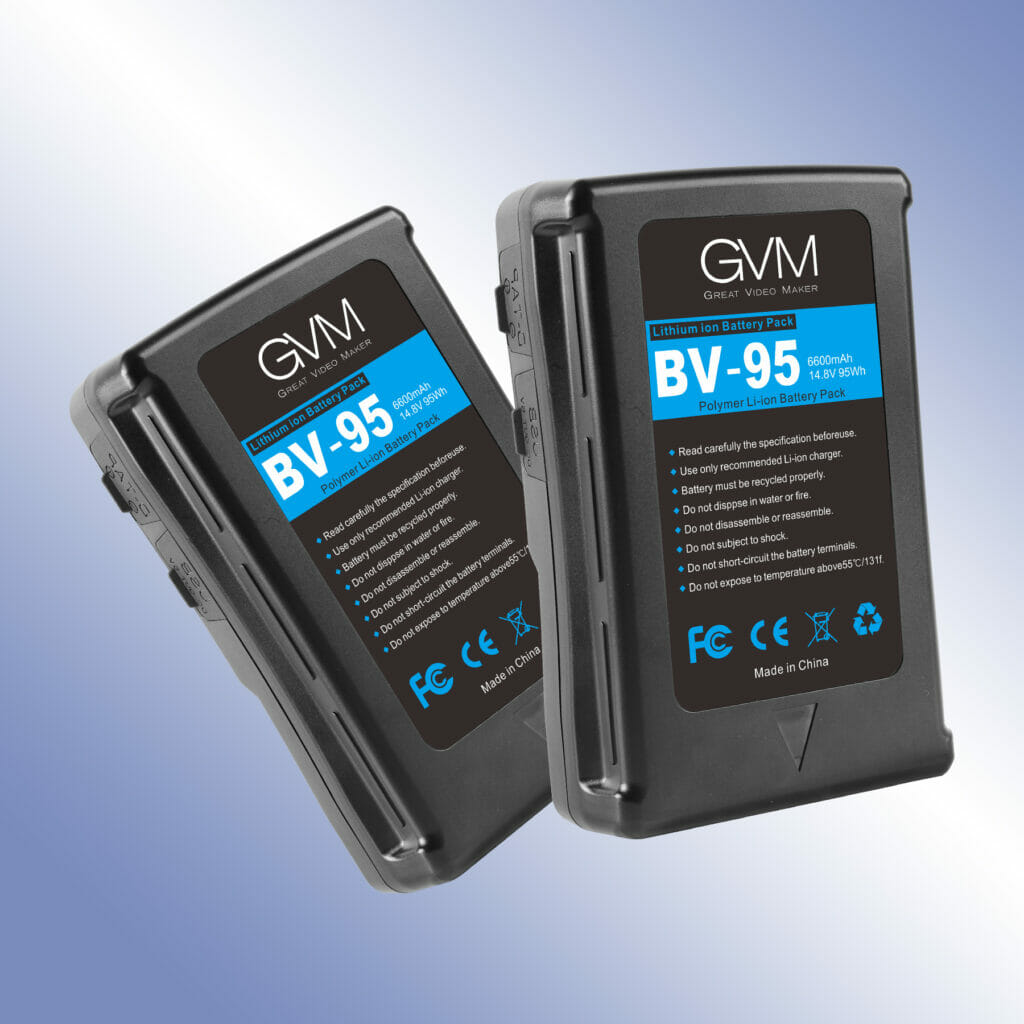 The GVM BV-95 Lithium-Ion V-Mount Battery is specially designed for video cameras and LED lights.
It has a capacity of 95Wh/160Wh .
Maximum working current maximum up to 12A,The unit features both D-Tap and DC outputs that can be used for charging as well as discharging.
Suitable for video cameras and LED lights
Maximum working current maximum up to 12A
Chargeable lithium-ion battery, no memory effect
4-level LED power indicator
D-Tap and DC outputs, both can be used as charging or discharging port.
BV-95 Battery
1 x Battery
1 x Charger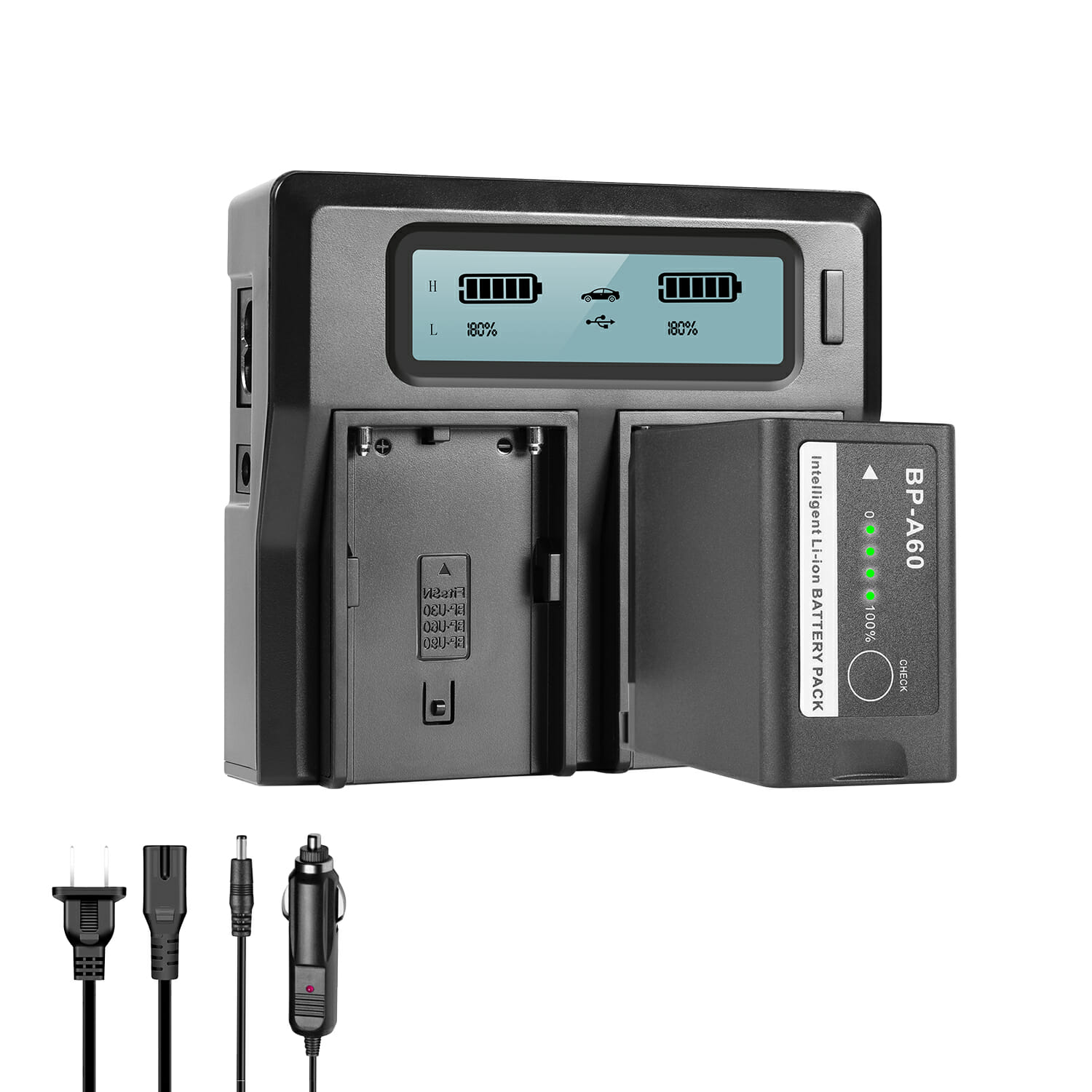 The GVM BP-A60 Dual Charger with one Lithium-Ion Battery set is designed to provide all you need to power Canon EOS series cameras that accept Canon BP-A-type batteries.
The 100-240V dual charger features two BP-A60 battery plates and an LCD display that shows battery charging status. The charger provides 1.5A when a single battery is in the charger and provides 1A to each battery when both are charging simultaneously.
The charger has a pre-charging feature that helps to extend your battery's life. The charger also features a USB output that provides a 5V, 2100mA charge to a smartphone or small device while the charger is plugged into an AC source. The batteries have no memory effect and are fully decoded so they can be fully charged with accurate power metering.
AC100-240V 50/60Hz 1500mA(Max)
DC12-24V 3000mA(Min)
4V / 12.6V / 16.8V
Wireless Smartphone Control in APP Mode
GVM LCD Charger with BP-A60 Battery
1 x Replacement BP-A60 Battery
1 x LCD Dual Fast Charger
1 x US Power Cord
1 x Car Adapter
1 x LCD Charger User Manual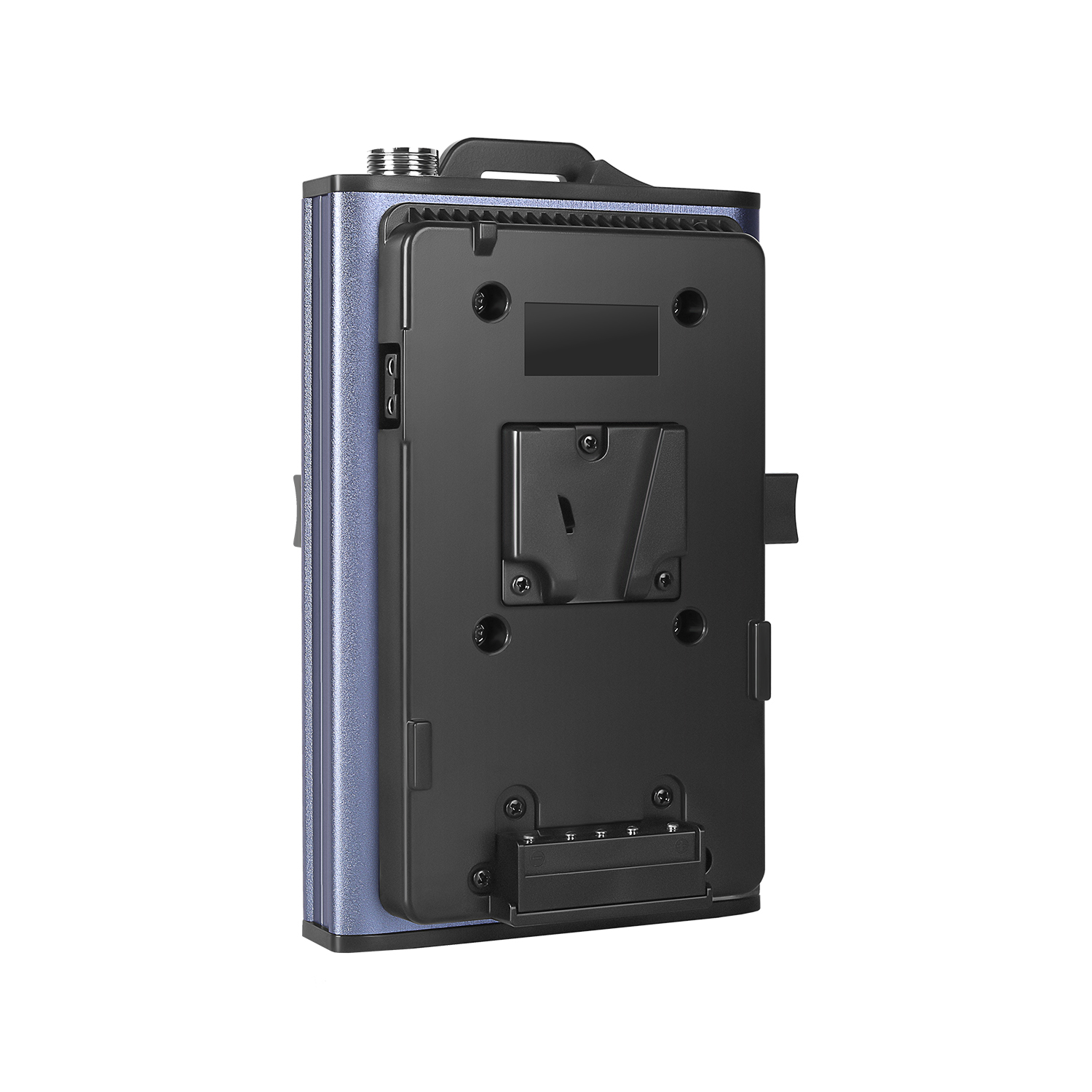 The V-Mount Battery Plate from GVM is an adapter made of PVC plastic and aluminum alloy, designed as a power system to work with two 14.8V V-Mount batteries to provide total DC30V Power as DC output.
It features a power switch and a 150cm long power supply cable with male 5.5*2.1 DC connector and lossless output voltage of the V-Mount Battery.
Which will provide power to the lights like our GVM P80S and other DC30V input devices, allowing you to run for longer with less battery change.
Moreover, It is portable and convenient as an outdoor lighting power supply system, which can solve your urgent need for power.
Independent switch and support two 14.8V V-Mount batteries
150cm male 5.5*2.1 DC connector output power cable
Mini and portable and convenient
GVM V-Mount Battery Plate Adapter with DC Cable Output for P80S
1 x V-Mount Battery Plate
1 x DC Power Cable