Description
GVM-480LS LED light panel kit has 4 kinds of changes to provide better experience for your customers, as shown below:
2300K-6800K variable two-color range, more color temperature options, bring more help for photography.
Adjustable stand white diffuser enhances color and soft light in portrait photography.
With CRI&TLCI 97+, you can restore the true colors of your subjects and make your images more vivid.
With its ultra-light and durable metal construction, you can take the GVM-480LS led video lighting kit with you wherever you go. Adjustable U-brackets allow lighting at different angles. To keep other areas of the object illuminated, it doesn't reflect off the camera lens or cause flare.
This video light is adopted the American Chip, and has a life more than 70, 000 hours. It's designed with aerospace aluminum alloy Casing to effectively help the LED light to better dissipate heat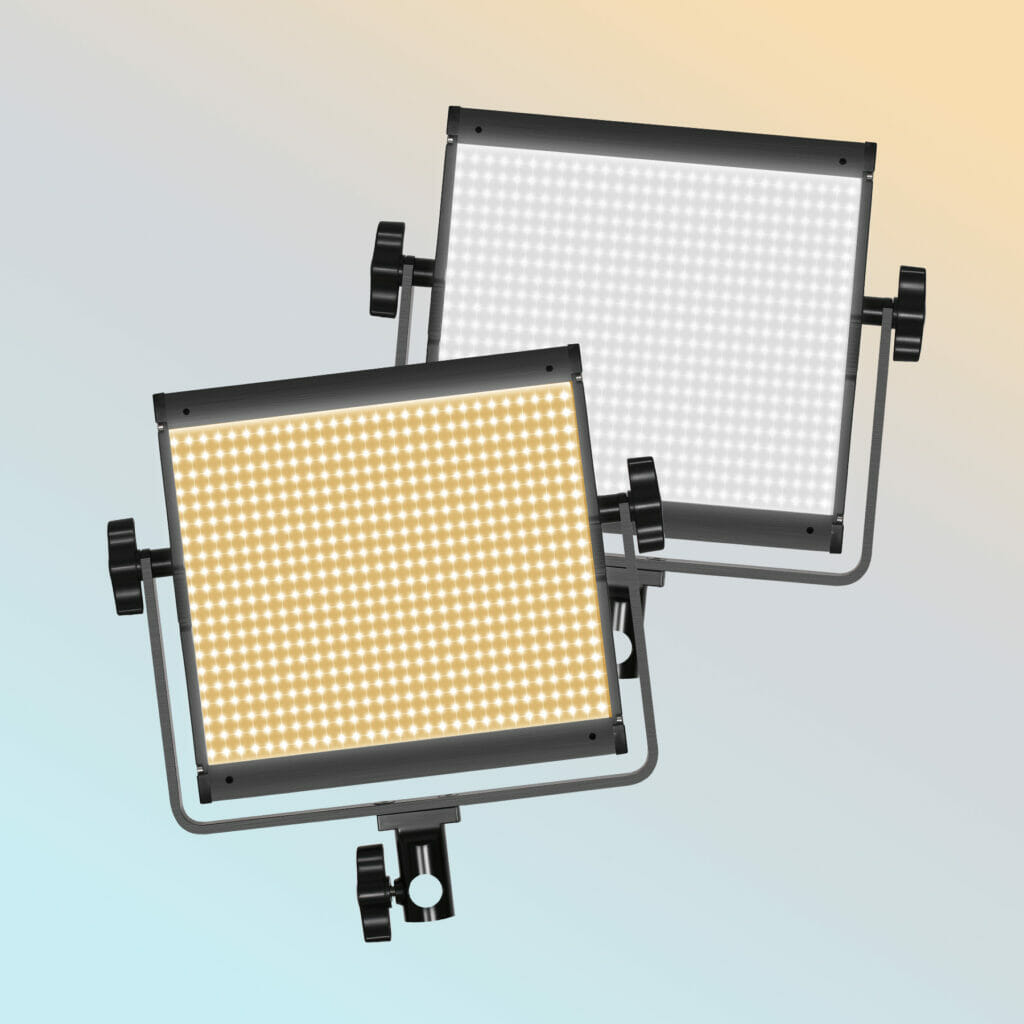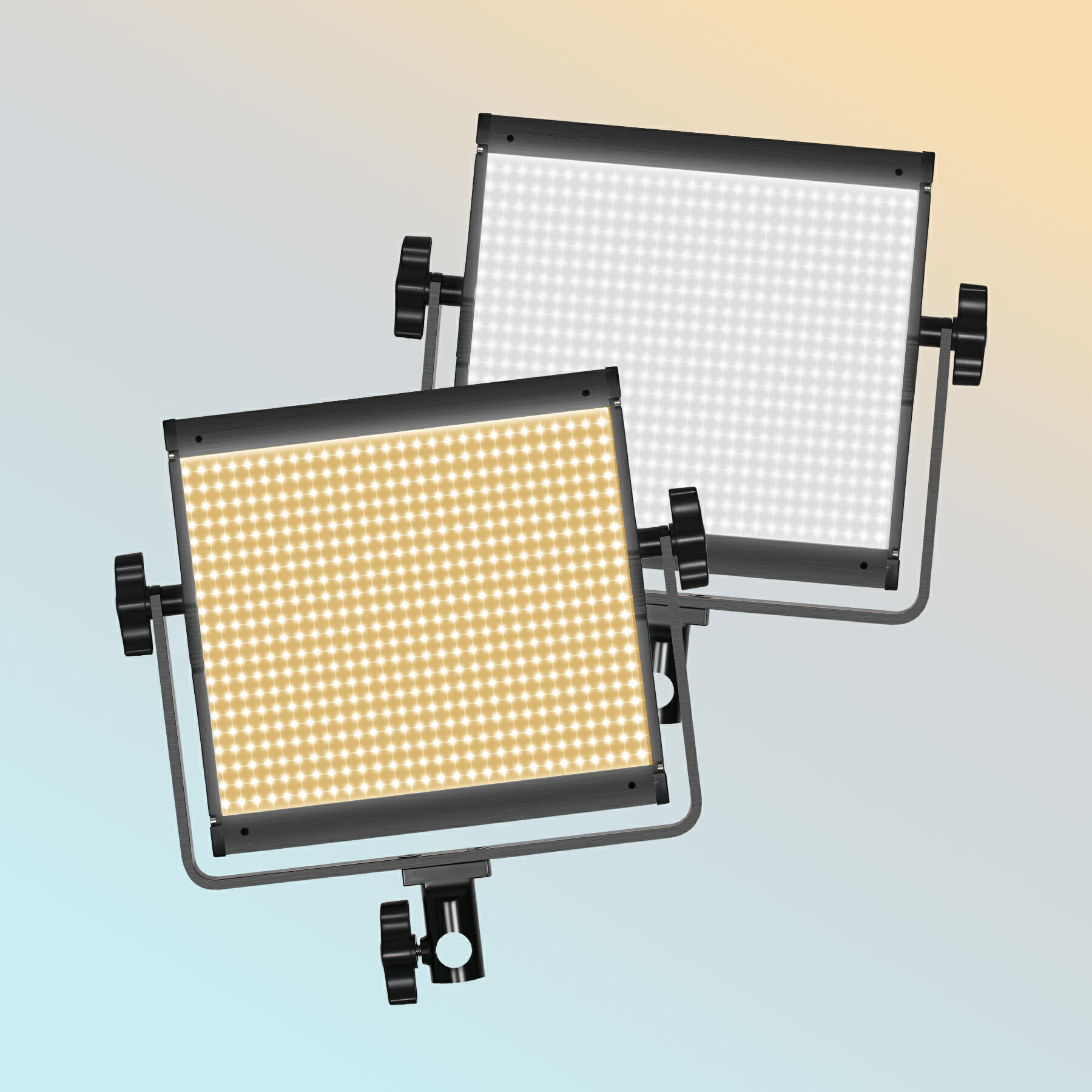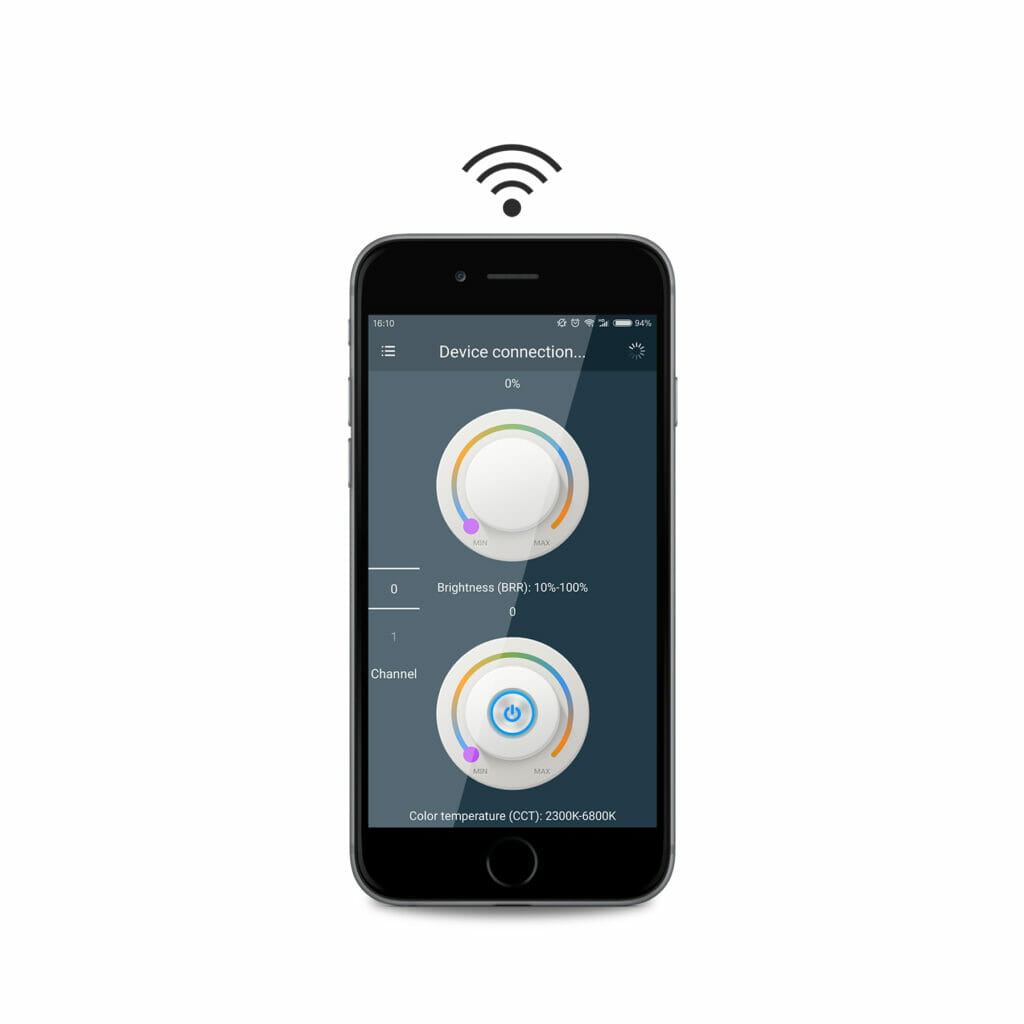 LED Video Lighting Kit With APP Control
2022 upgrade video lighting kit, app control model, Color temperature from 2300k-6800k, the new addition of digital display screen, 10%-100% high brightness.
The Video Lighting Kit Contains​
LED video lights, light stands, power adapters, Barn doors, and light diffusers. In addition, the kit includes a deluxe carrying case and custom Soft cloth bags to help protect the LED video lights and light stands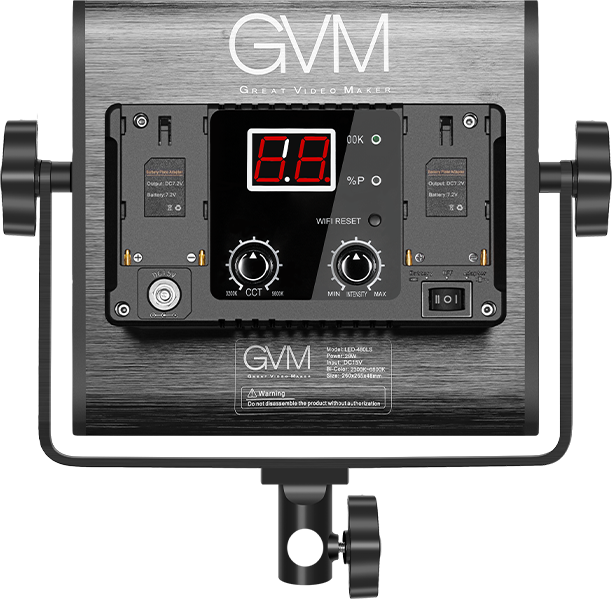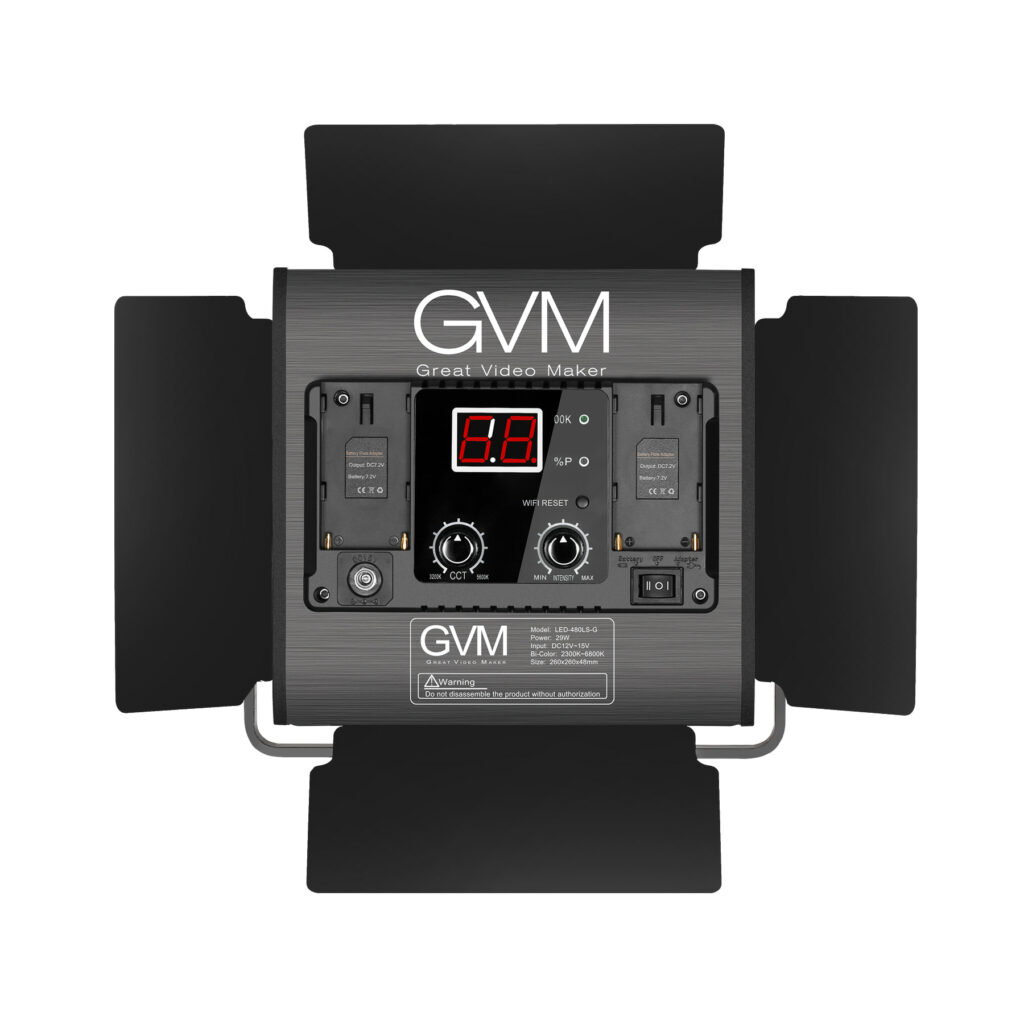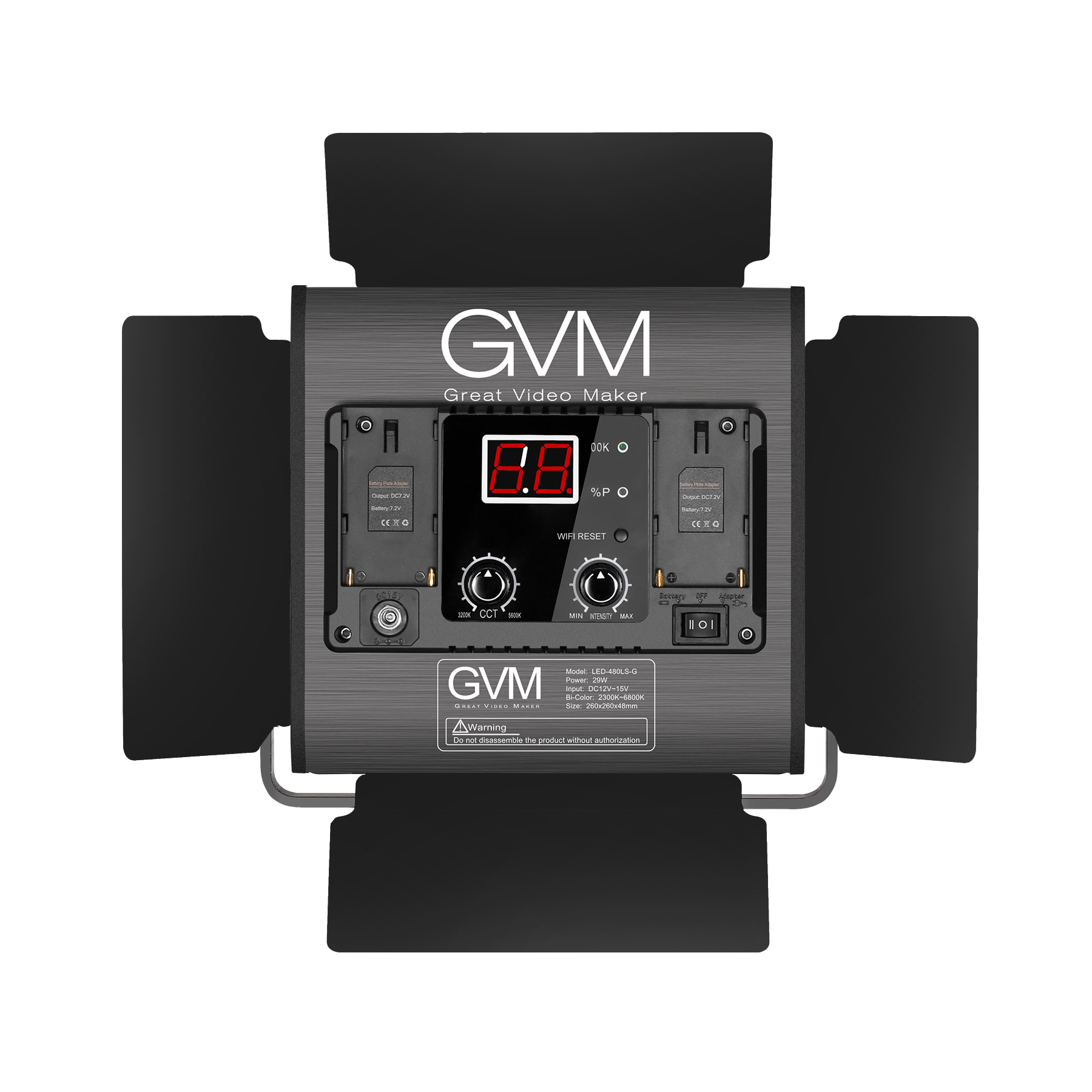 Professional Bi-color LED Light
The studio light use professional and demanding LED light beads, CRI 97+ and TLCI 97+, to show the true and natural color for YouTube studio photography video shooting.
Excellent excellent brightness
High power 29W LED Video lighting kit.
Lumen at 14100lux/0.5m, 4440lux/1m
An ultra-high color rendering index of 97+ helps restore the truest colors.
And can enrich the color light and provide the most natural light perception.
Make this luminaire suitable for studio and large-scale film crews on-site use.
Provide you with vivid shooting effects and provide users with a worry-free experience.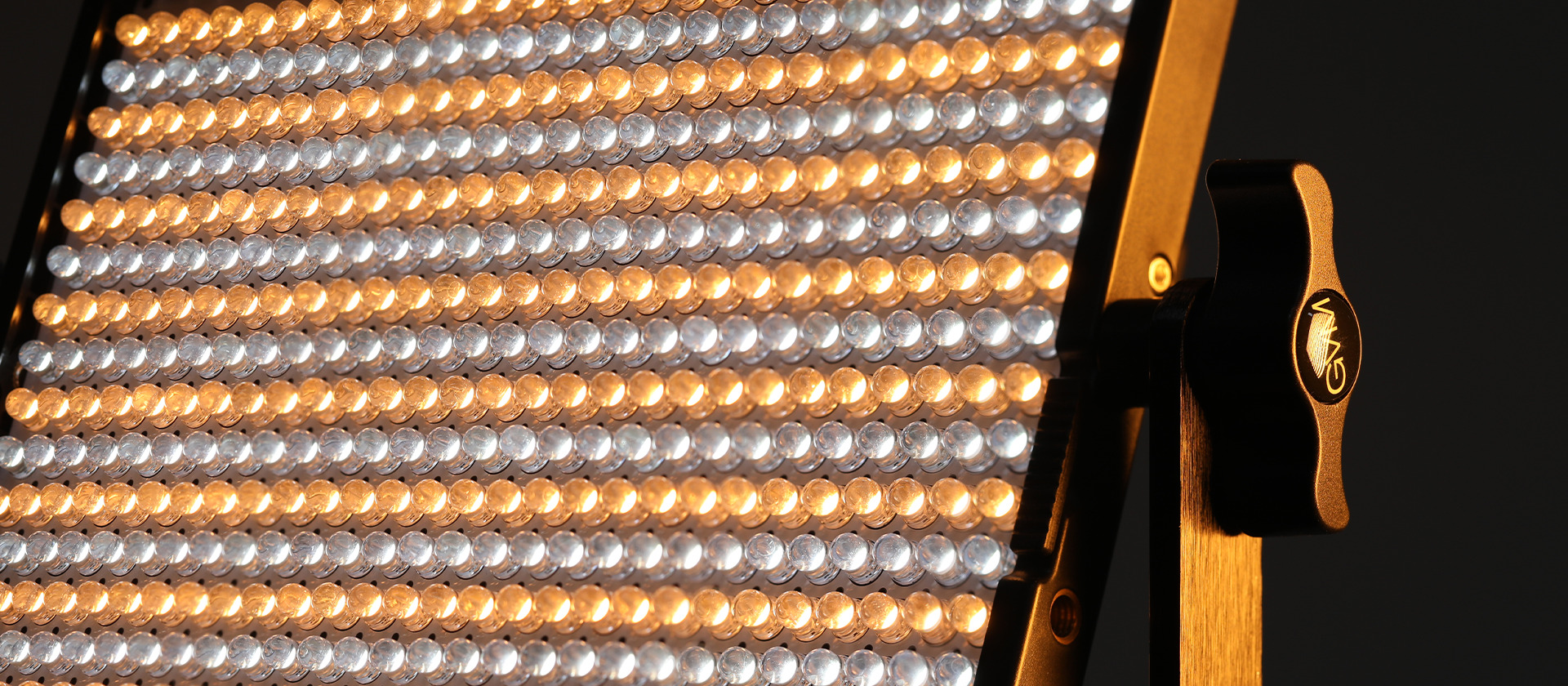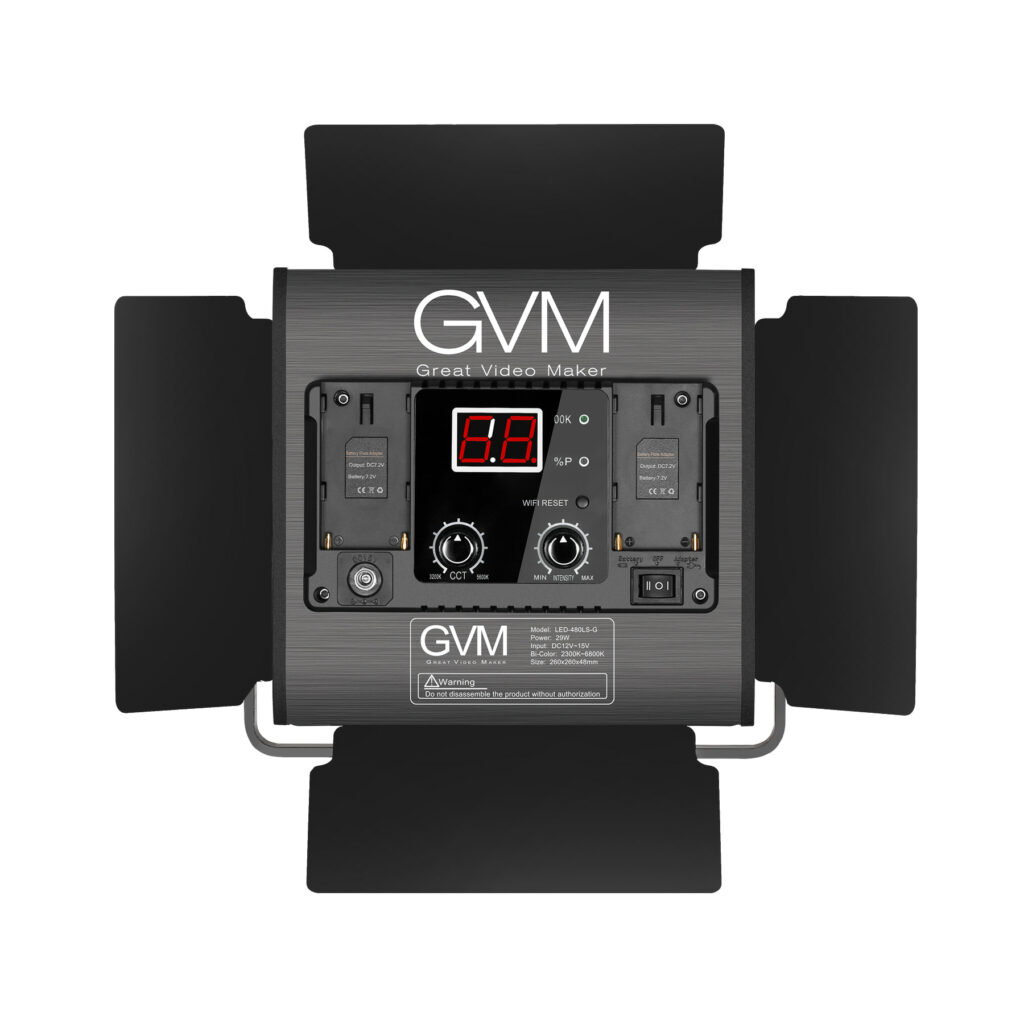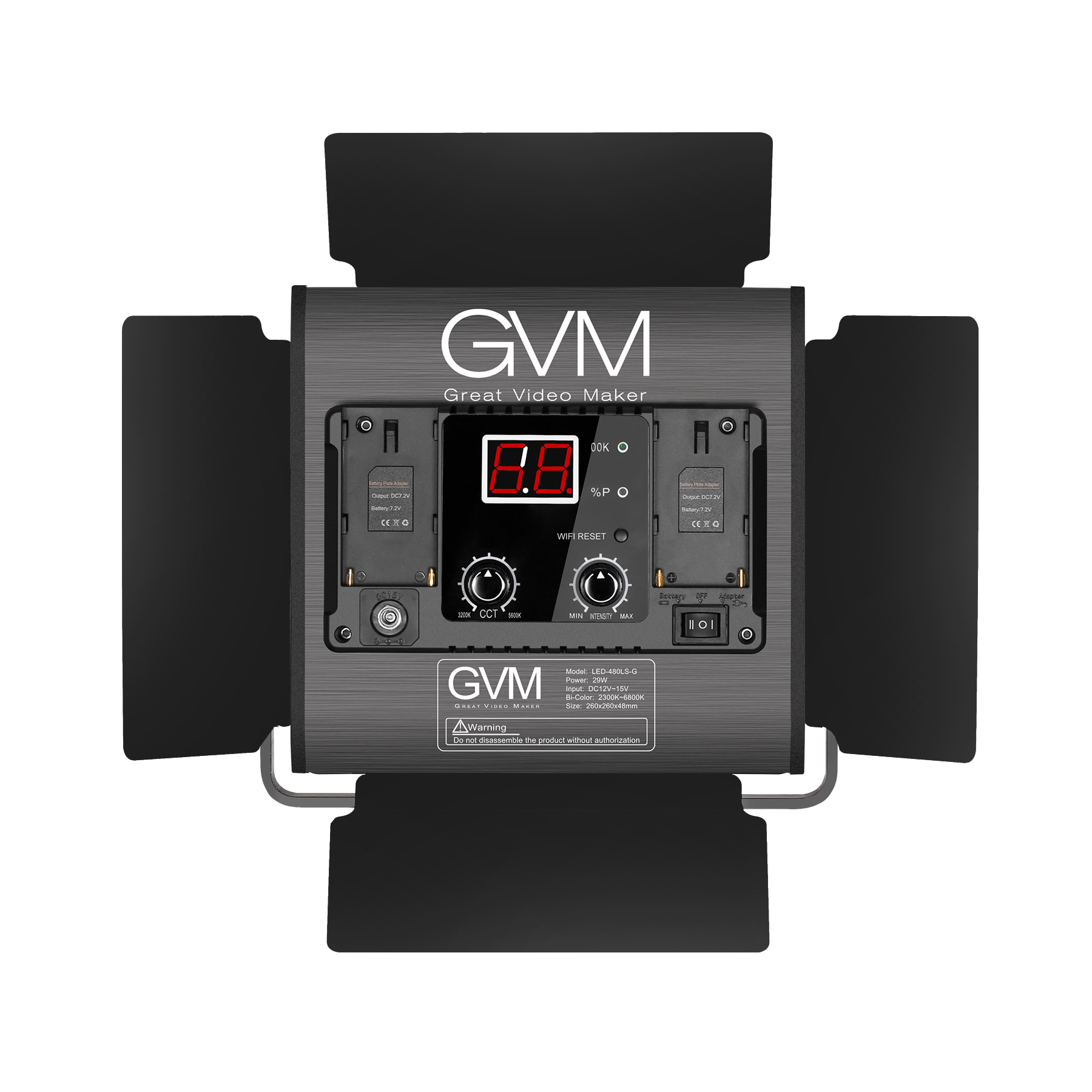 compact led video lighting kit
Measuring only 260X265X48 mm and weighing only 1KG, the 480LS is designed with portability in mind and can easily fit into most lighting equipment boxes.
Aluminum alloy material combined with intelligent thermal circuit design ensures efficient heat dissipation for stable, consistent high output over its lifetime
With battery board adapter
GVM-480LS with battery board adapter
As long as it is connected to the power supply, it can be powered by V-type batteries or F750 batteries.
It is convenient for photographers to fill in light for outdoor shooting.
Powerful 30W COB LED Lamp Beads
Create stable and efficient continuous output optical resources.
Make your photos or videos brighter than you expect and without the flash.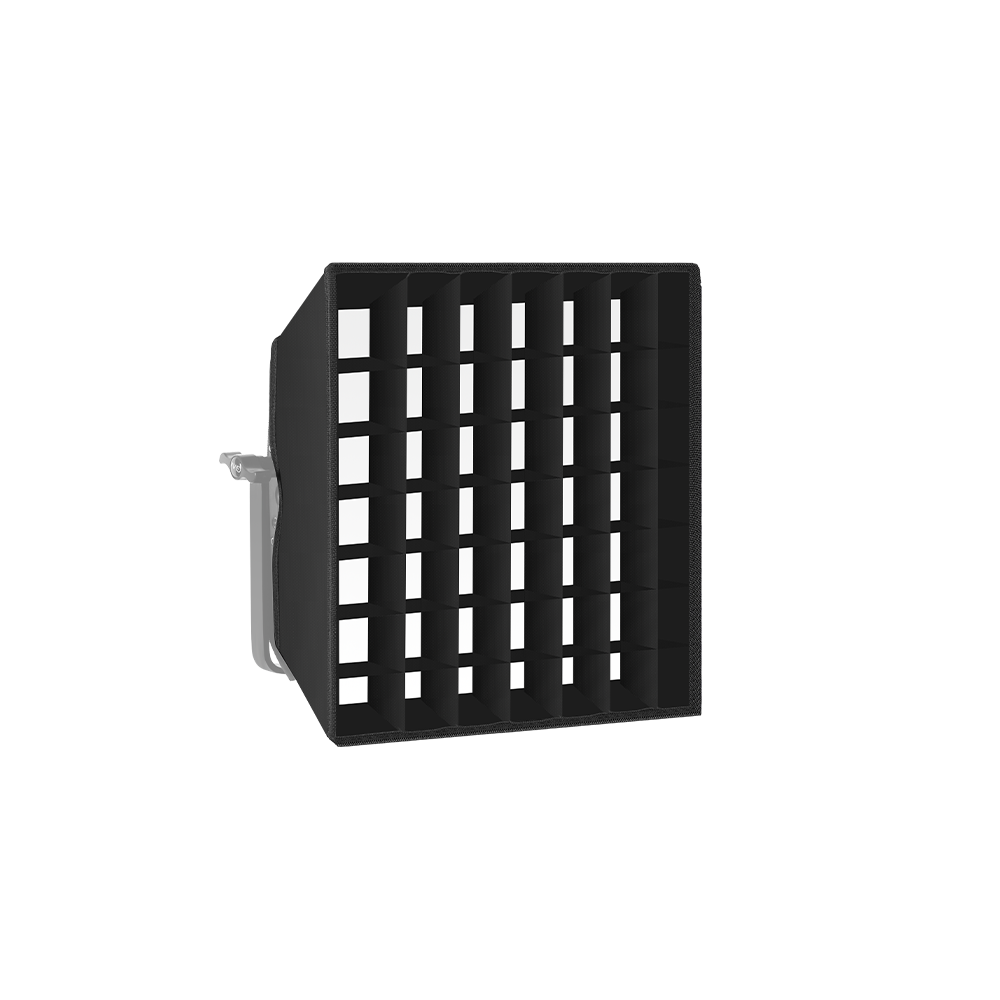 Various light accessories
The GVM-480LS comes with a standard diffuser.
In addition, the GVM-480LS adopts the Baorong bayonet design, which can be used in combination with various light effect accessories with the bayonet bayonet, providing more choices for your creative shooting and creating wonderful and diverse film and television blockbusters
New 480LS change in 2018: new color temperature from 2300K-6800K, new digital display, small size, high brightness, easy to carry.
Dimmable plate: CRI97 + TLCI97 + uniform light distribution, adjustable diffuser, video portrait interview is very helpful.
AC/DC power supply option: AC adapter (supplied) or Sony NP-F550 NP-750 NP-F970 lithium-ion battery (excluding battery)
Metal case and U-frame: The aluminum case is rugged and has excellent heat dissipation.
The adjustable U-shaped bracket can be placed on the light stand or on the ground.
GVM-480LS-B Bi-color video light kit packing list
1x LED video light
1x Bracket-White Diffuser
1x Four-Way Barndoor
1x Power adapter
1x Power cable
1x LED video light package