Description
Lighting
Police Car
Candelight
TV
Bad Light Bulb
Disco
Paparazzi
Party
Lighting
Police Car
Candelight
TV
Bad Light Bulb
Disco
Paparazzi
Party
Full color film Handheld Light
The newly upgraded GVM BD60D LED Handheld Light is a powerful Light source, which adopts all RGB+WY five-color Light source. More colors can output a wider color range, thus providing tens of millions of rich and bright colors.
High color rendering index CRI 97+ & TLCI 97+
This can achieve accurate color rendering on the camera, the most realistic restore object color.
To obtain professional results at the same time, but also to provide you with natural and vivid shooting effects.
This ensures that the color layout in the matrix system and the RGBWY within the beam area are evenly mixed, with no color separation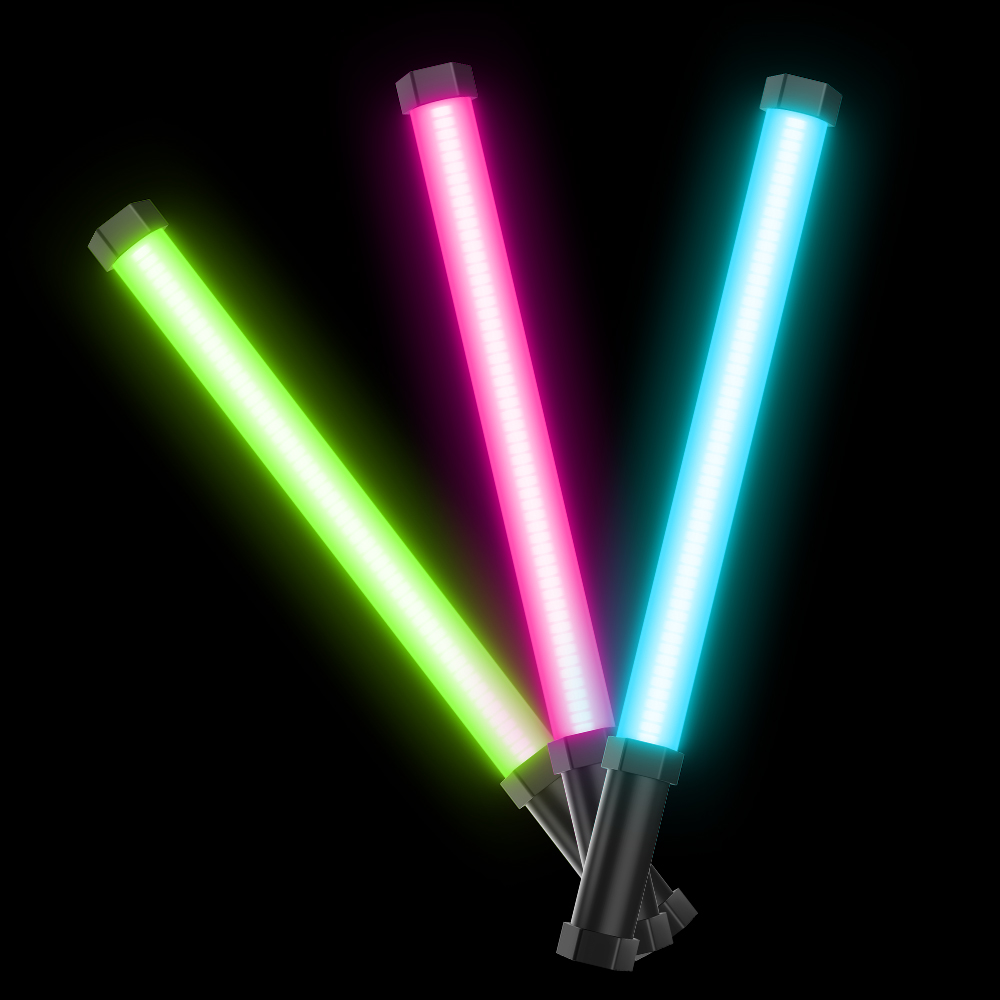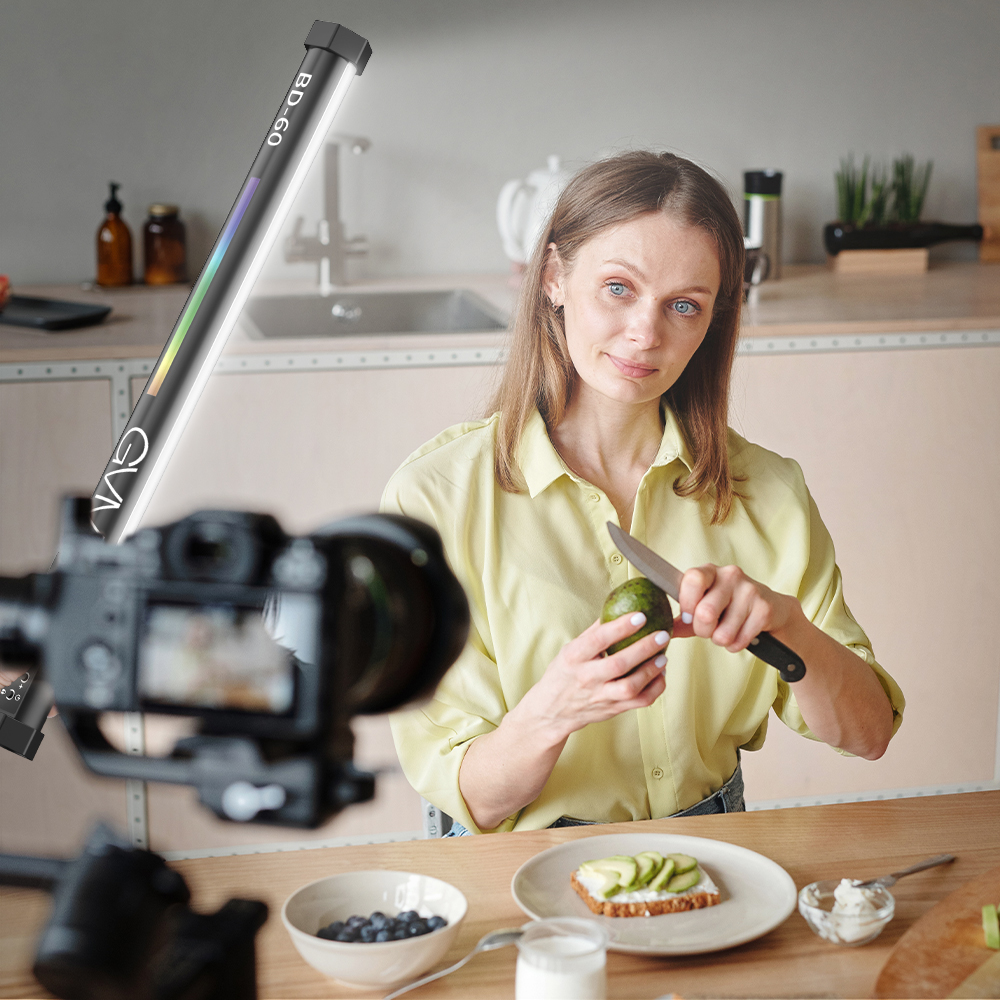 RGB LED lamp board uses 336 LED beads, illumination up to 983lux/0.5m, 400Lux /1m, color rendering index ≥97, to help restore and enrich the color of the object

Provide you with natural and vivid shooting effects. It's the perfect lighting for video conferencing, video shooting, interviews, live streaming, YouTube, studio lighting.
The promise that move light
Gvm-bd60d brightness adjustment range of 1%-100.0%, users can accurately adjust the brightness to 1%; Finer dimming precision, can provide smoother dimming process and more accurate color; With the new algorithm model of GVM, the lighting intensity can be adjusted in a step-like manner and the dimming process can be completed quickly and smoothly.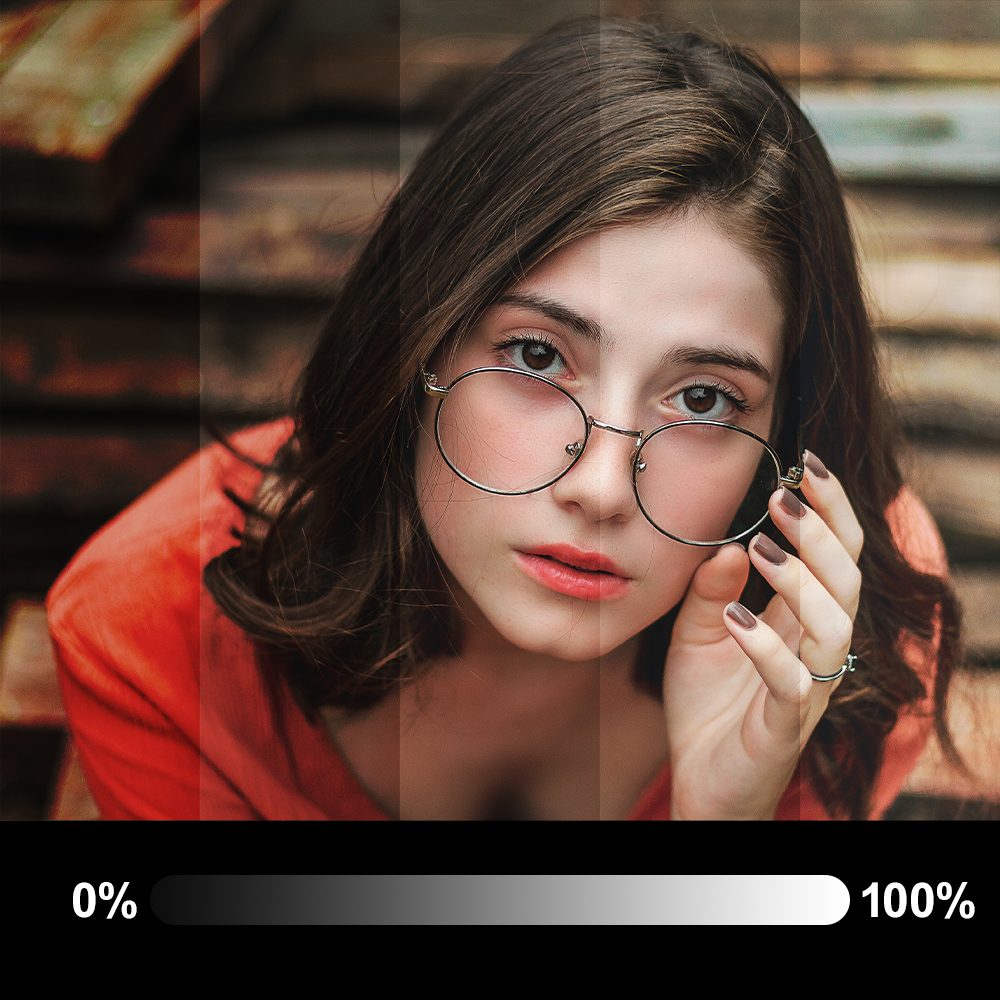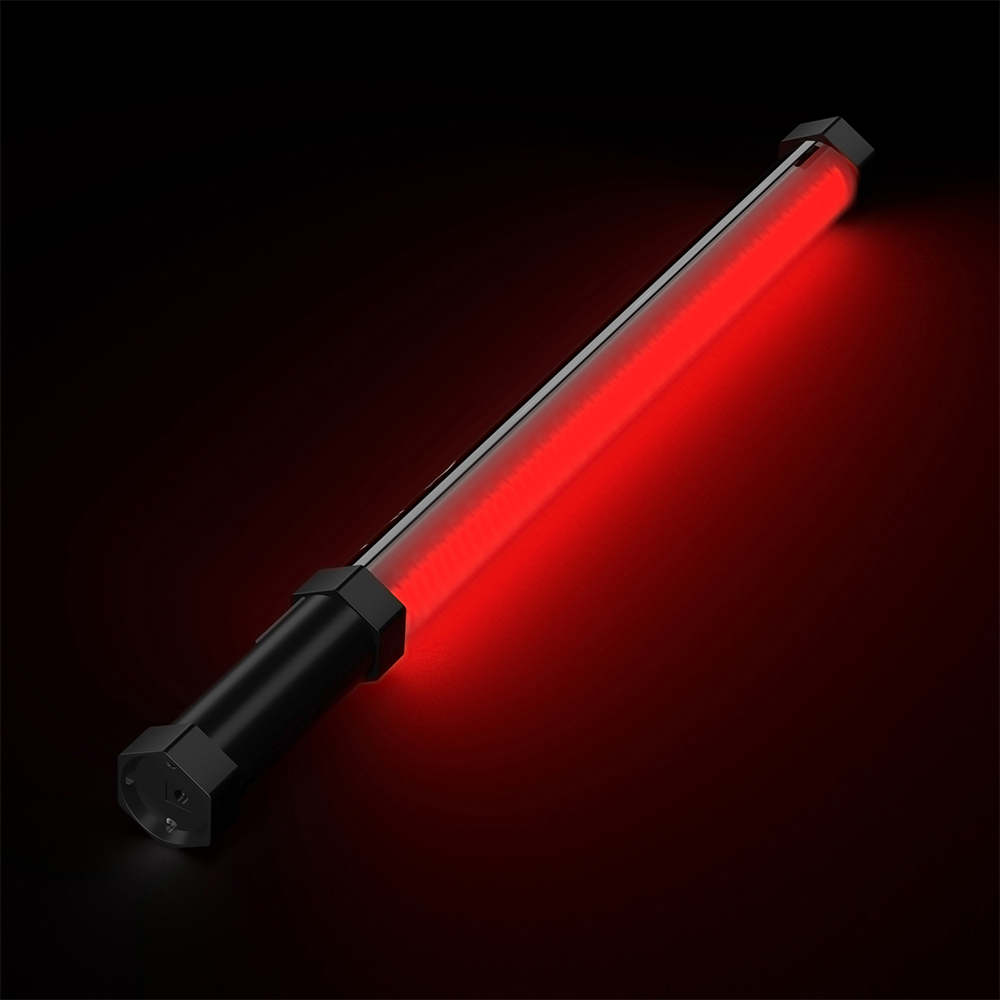 A truly soft light source
The GVM BD60D provides a smooth, even beam field by combining the latest wide beam, true-tone SMD LEDS and diffuser plates. The large surface area of the panel produces a bright, wraparound output with clean, soft shadows that act as meterlight on the subject.
The GVM-BD60D uses an intuitive panel control interface to operate lamps easily and quickly. The digital display displays all useful information for users to adjust and customize the desired values.
Key design can be easily handled to fine tune the desired parameters.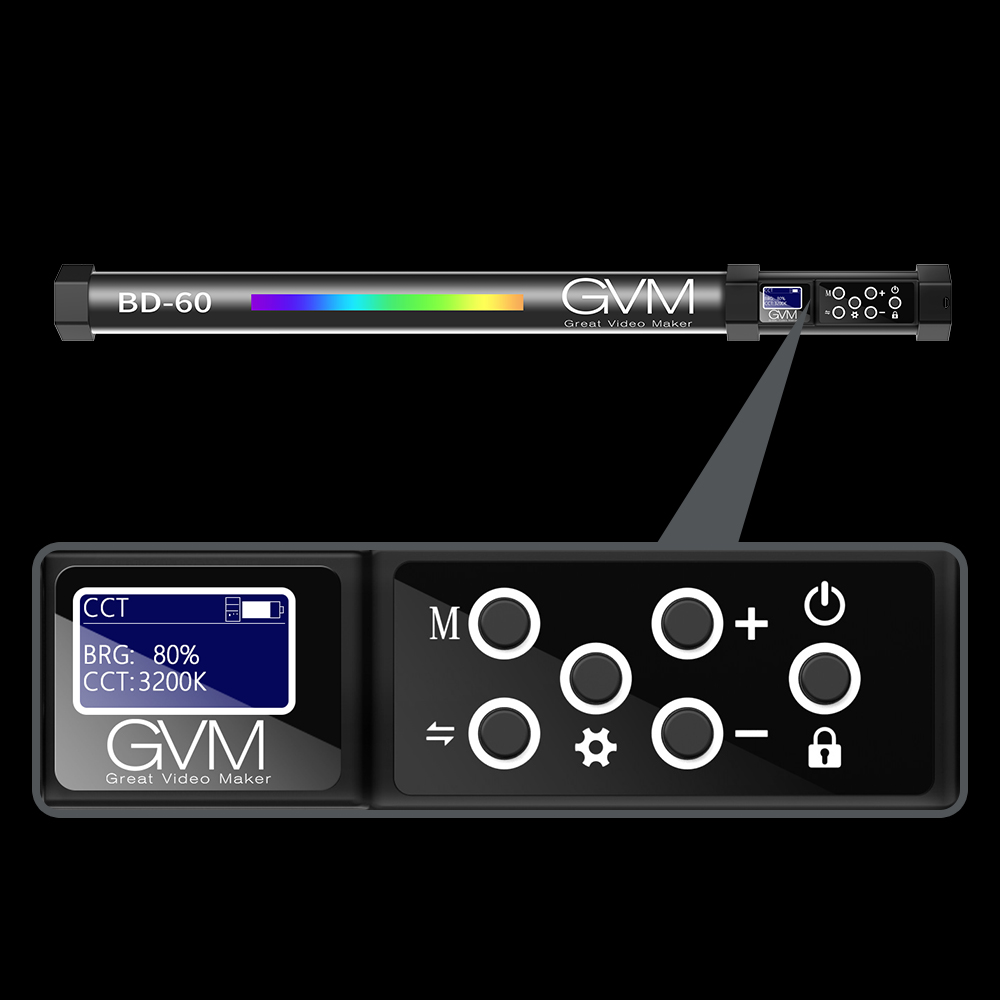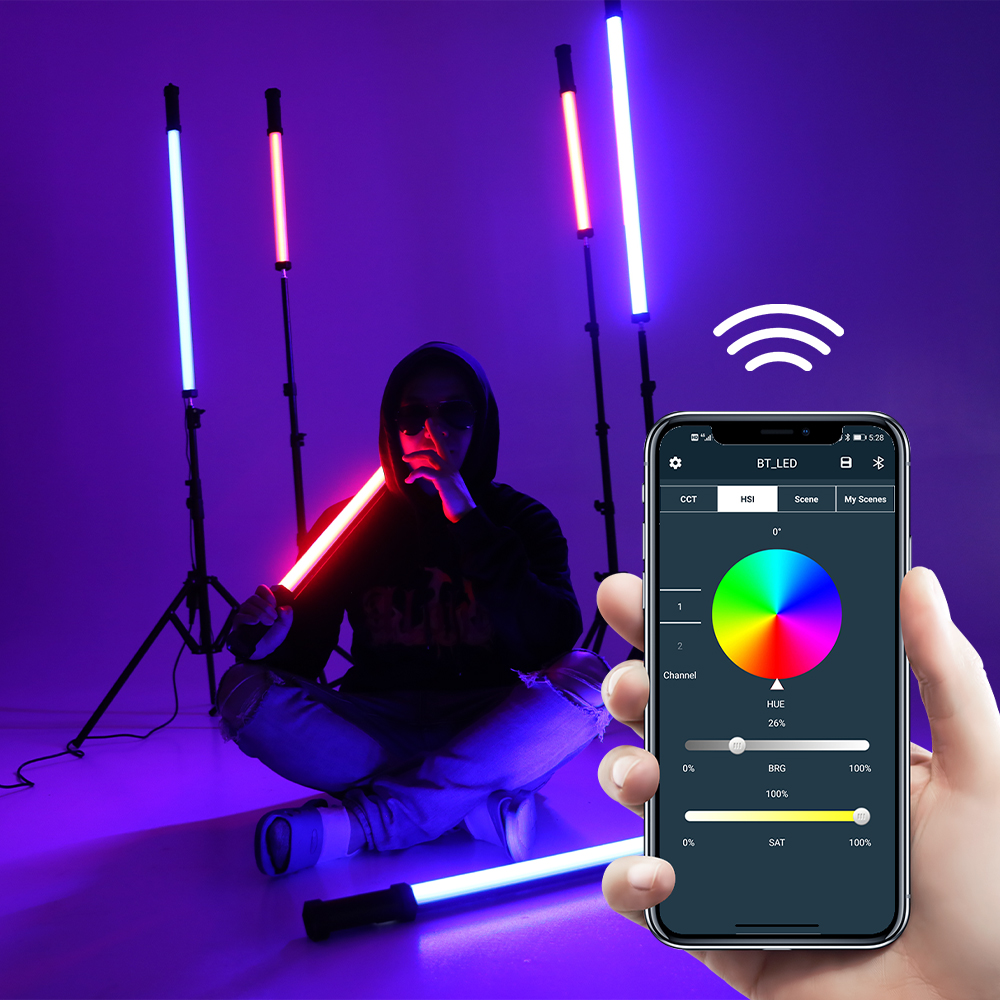 APP Bluetooth remote control
Equipped with Bluetooth 5.0 Mesh networking system, you can search "GVM_LED" in the App Store to download the mobile App (iOS and Android) for remote lighting control.
Through bluetooth Mesh networking system, users can control multiple BD60D devices at the same time. The intuitive control panel on the App makes lighting scene layout easier and faster, which can save a lot of time and energy.
Users can rename and group control the connected lighting equipment, so that the equipment can better match different use scenarios.
Multiple modes, full color adjustable
CCT mode: white light color temperature adjustment mode, which can adjust light intensity and color temperature. The CCT (Correlated Color temperature) mode allows accurate adjustment of the color temperature from a comfortable warm color of 3200K to a deep sky blue of 5600K to match any lighting conditions, such as the warm tones of a terrible sunset, the cool tones of bright sunlight in summer or the blue moonlight in a clear dark sky. The green/magenta correction feature in CCT mode allows fine tuning matching with other HMI, LED or fluorescent lamps, or precise color balance for different camera sensors.
HSI Mode: HSI Color mode allows collaboration by intuitively selecting specific colors and fine-tuning the brightness and light intensity of the colors. Adjustable hue, saturation, light intensity, (HSI= hue, saturation, light intensity), to achieve 36 million color adjustable.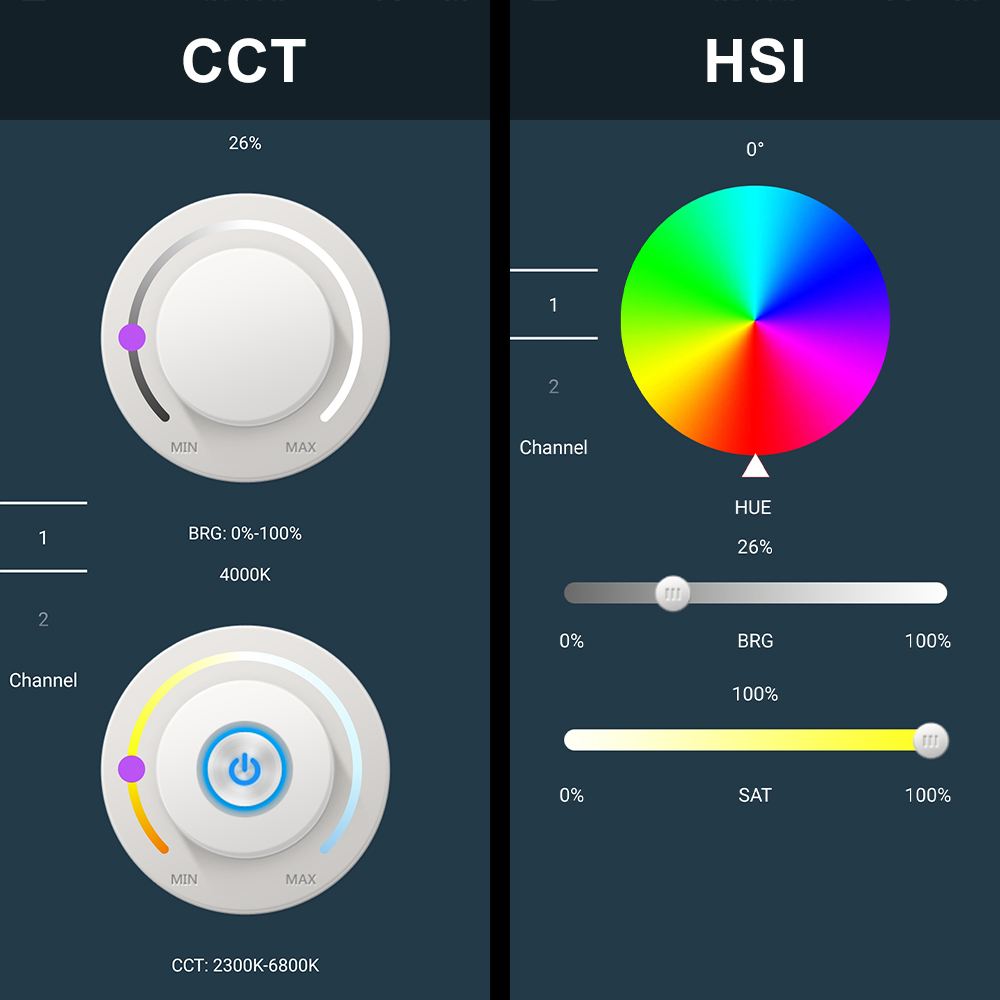 Lights, police cars, candlelight, TV, broken light bulbs, discos, paparazzi, parties
This LED lamp supports 8 scene modes and has multi-purpose function
With great color properties, it can be widely used for many object shooting, lightweight portrait and other scenes,
Stage, party, emergency, dinner, etc.
Double head base portable design
The BD60D has a rugged base construction that can withstand busy daily intensive use. The rugged housing adopts a functional design for easy operation, easy carrying, installation and storage of a Handheld Light.
The design and active cooling system ensure efficient heat dissipation to maintain the stable performance of LED Handheld Light and extend the service life.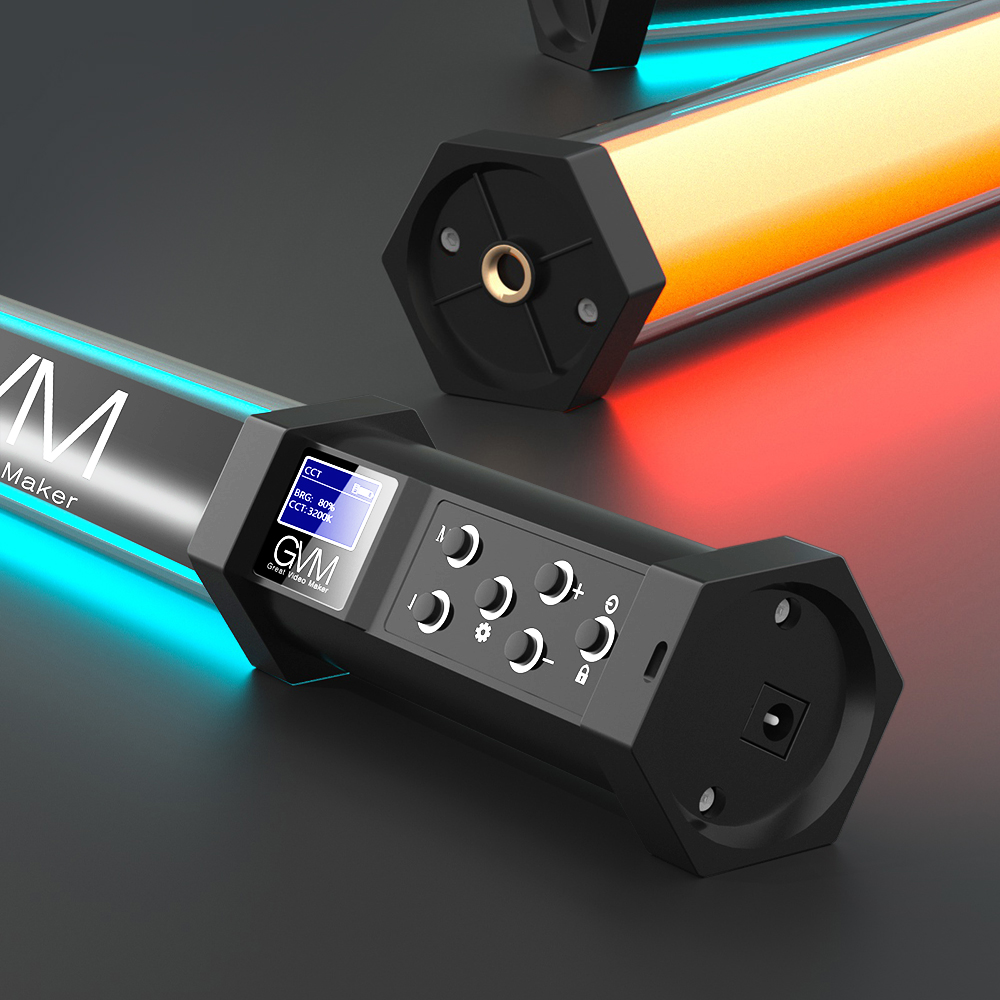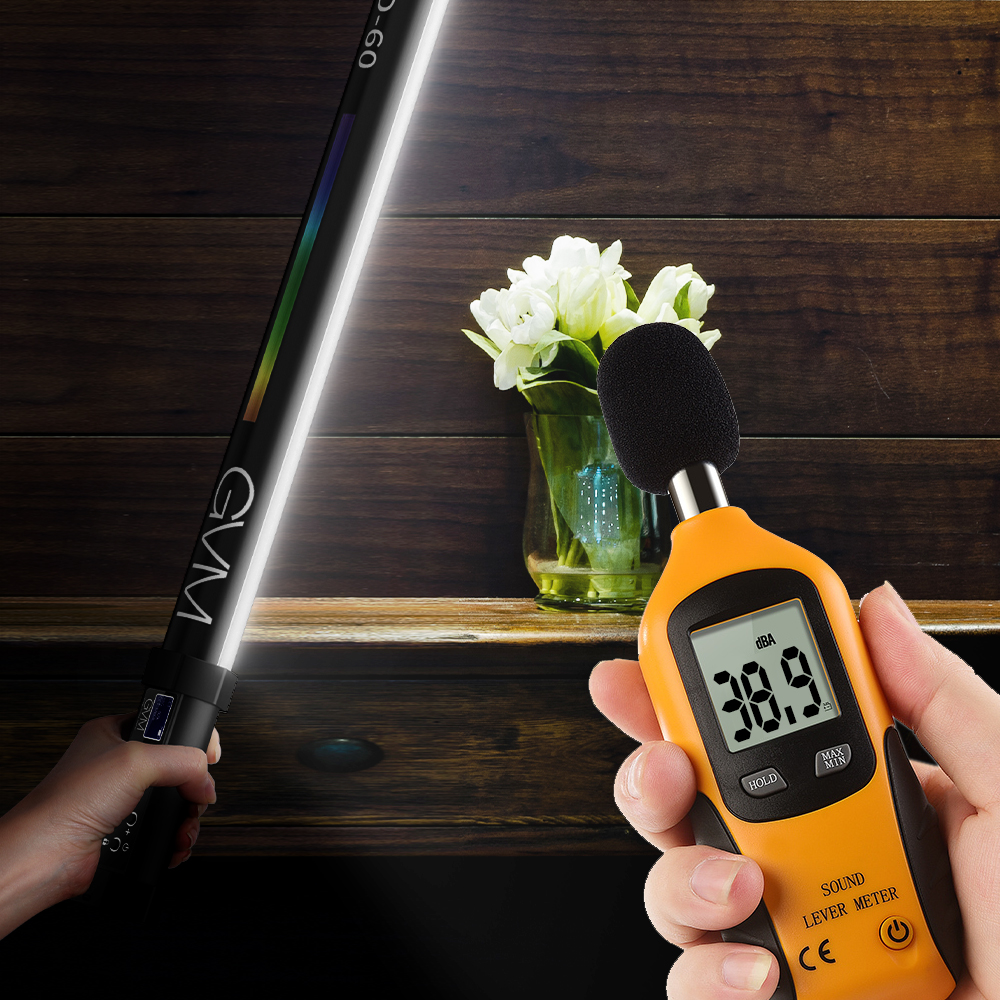 Using a well-designed mute system, GVM-BD60D boldly introduces a new design, which can effectively cool down under high power. At 100% light brightness, the noise does not exceed 40dB (when ambient noise is ≤22dB), and the sound is almost inaudible, so there is no need to adjust lighting position to accommodate the noise.
Multiple power supply options
Built-in 14.8V 2200mAh rechargeable large-capacity lithium battery
Battery, durable, easy to charge with its own charger, no need to buy and pay for extra batteries.
Or you can buy DC 15V/3A rechargeable batteries
Battery can be installed to facilitate external shooting, in the outdoor play an efficient and portable role.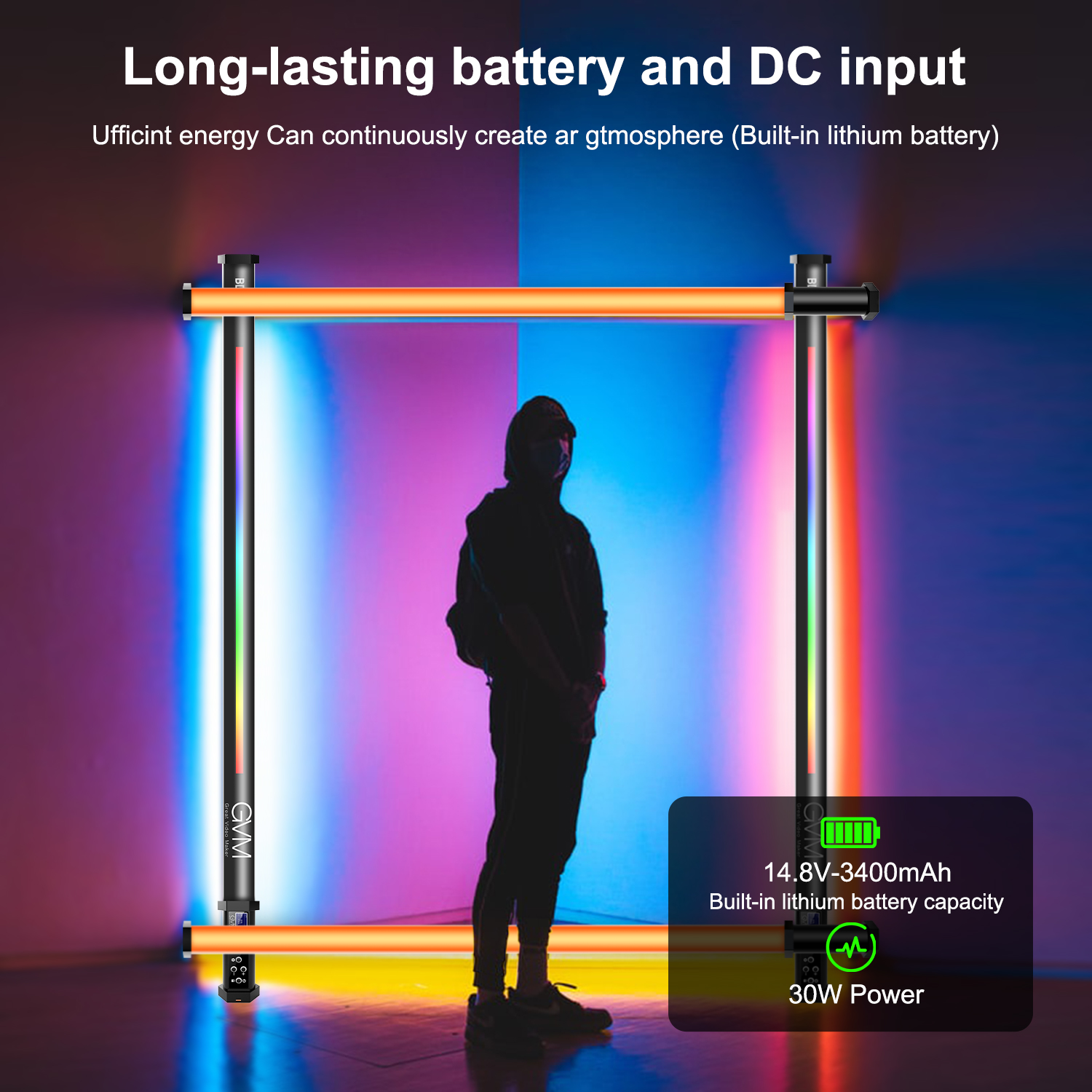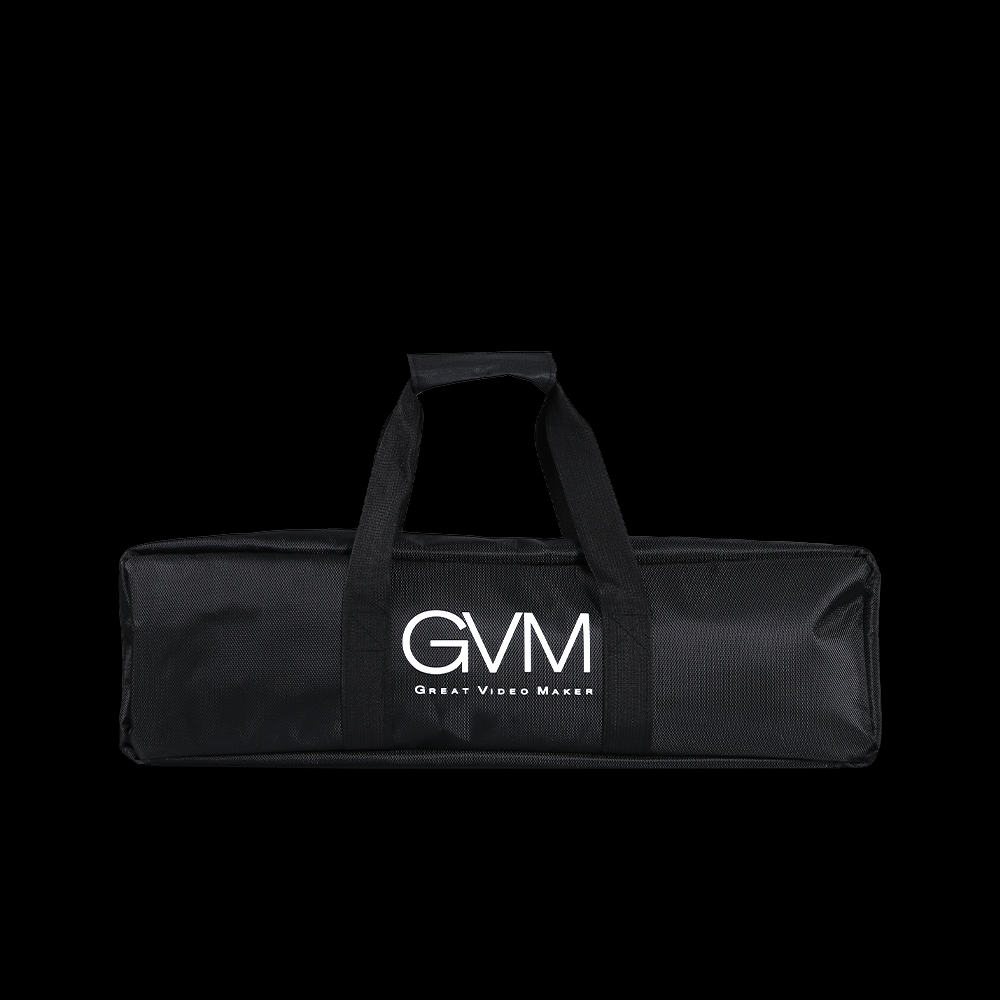 The GVM-BD60D portable case and all its major components can be stored in an optional portable case. The enclosed foam liner protects the lamp body and accessories for easy transportation and safe storage.