GVM, a leading company in the professional grade photography and videography lighting industry, showcased their innovative lighting solutions to great acclaim at Bild Expo (B&H's 50th-anniversary celebration), which was held from September 6th to 7th. GVM's flagship products, the GVM800D and GVM1000D, took the spotlight and emerged as favorites among customers on the B&H platform. Also, GVM's latest innovation. The Pro Series of studio lights continued their streak of drawing significant attention at the show
GVM800D and GVM 1000D Product Success
GVM800D and GVM1000D have achieved remarkable success on the B&H platform, consistently ranking within the top five in the panel light category, capturing the hearts of photography and videography enthusiasts. These versatile and high-performance panel lights have consistently ranked among the top choices for content creators, offering precise lighting control and exceptional color accuracy.
During the Bild Expo, these products generated substantial interest and received a lot of feedback, with attendees flocking to inquire about their firsthand experience. The combination of high quality craftsmanship and cutting-edge technology has cemented GVM's reputation as the preferred choice for lighting equipment.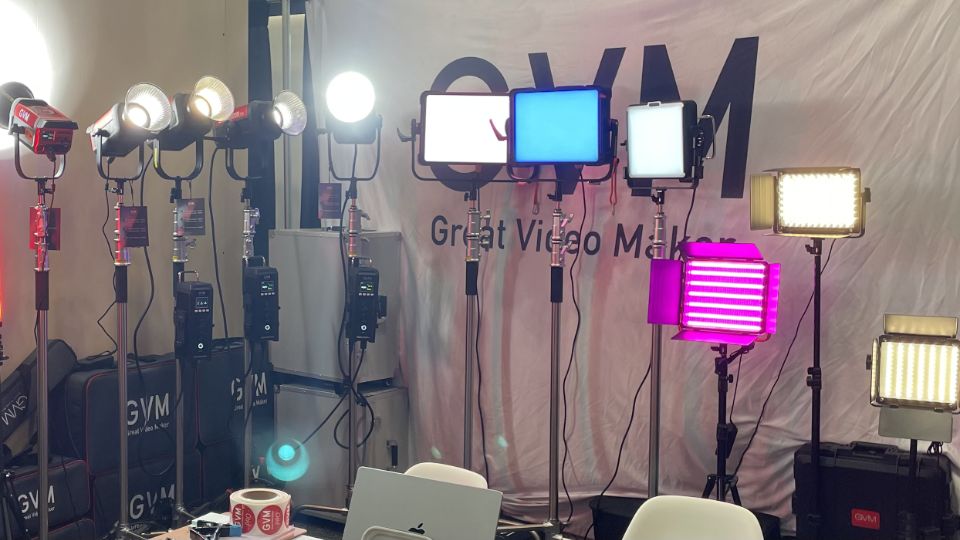 In addition to the acclaimed GVM800D and GVM1000D, GVM's latest Pro Series Spotlights, which were released in July, also attracted significant traction at the event, resulting in impressive sales figures.
The Pro Series  Spotlights had previously made waves at prestigious events like the NAB Show and Cine Gear Expo. Their presence at the B&H 50th Anniversary Event marked their third major expo appearance. Characterized by their sleek aluminum alloy design, impeccable craftsmanship, powerful and versatile features, and exceptional value for money, these lights have consistently won the hearts of attendees at trade shows.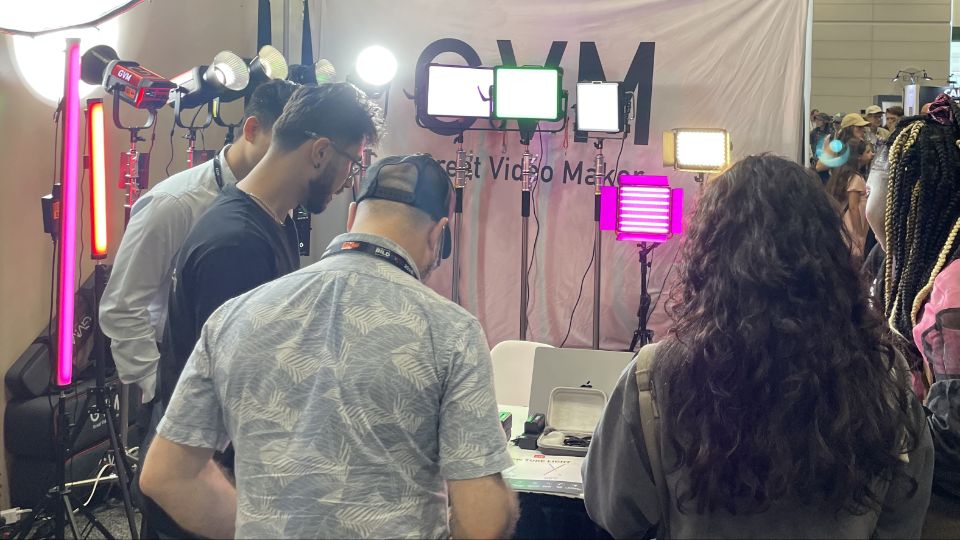 Continuing innovation and excellence
Yuhah Liu, Marketing Manager at GVM Lighting, expressed her thoughts on the event's success: "Participating in B&H's 50th Anniversary Event has been a tremendous honor for GVM Lighting. We're proud to see our GVM800D and GVM1000D lights continue to resonate with our customers. The overwhelming response to our Pro Series of Spotlights is a testament to our dedication to innovation and excellence in the lighting industry.
As GVM Lighting's Marketing Manager, Yuhah Liu aptly stated, their success at this milestone event is a reflection of their dedication to innovation and quality. With their exceptional products now readily available to customers worldwide, GVM Lighting remains the trusted choice for professionals and enthusiasts alike, guiding the industry towards a new horizon of creativity and precision. As we look ahead, GVM's promise to illuminate the path of innovation in lighting technology remains steadfast.