Description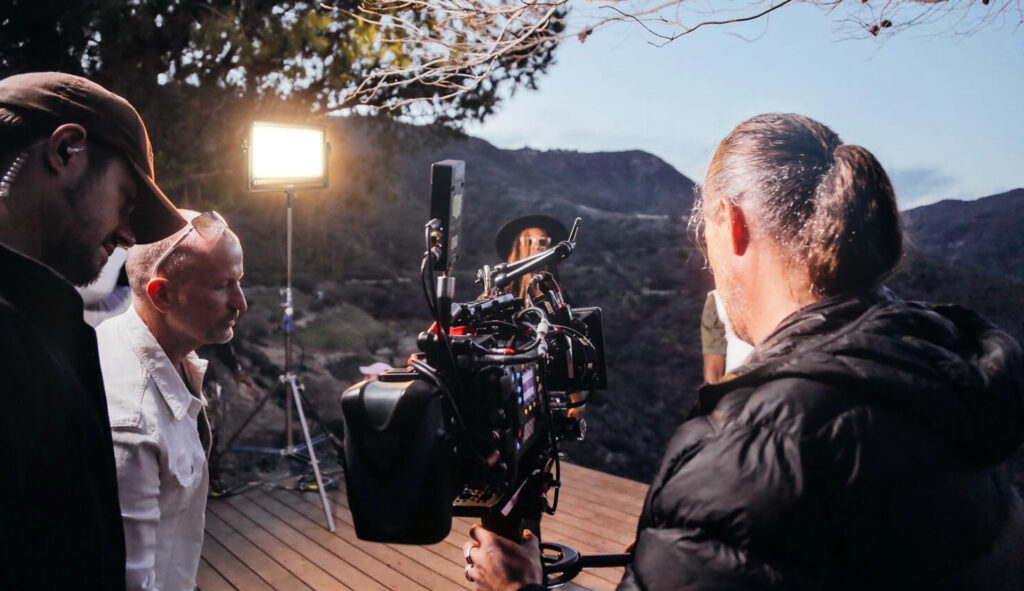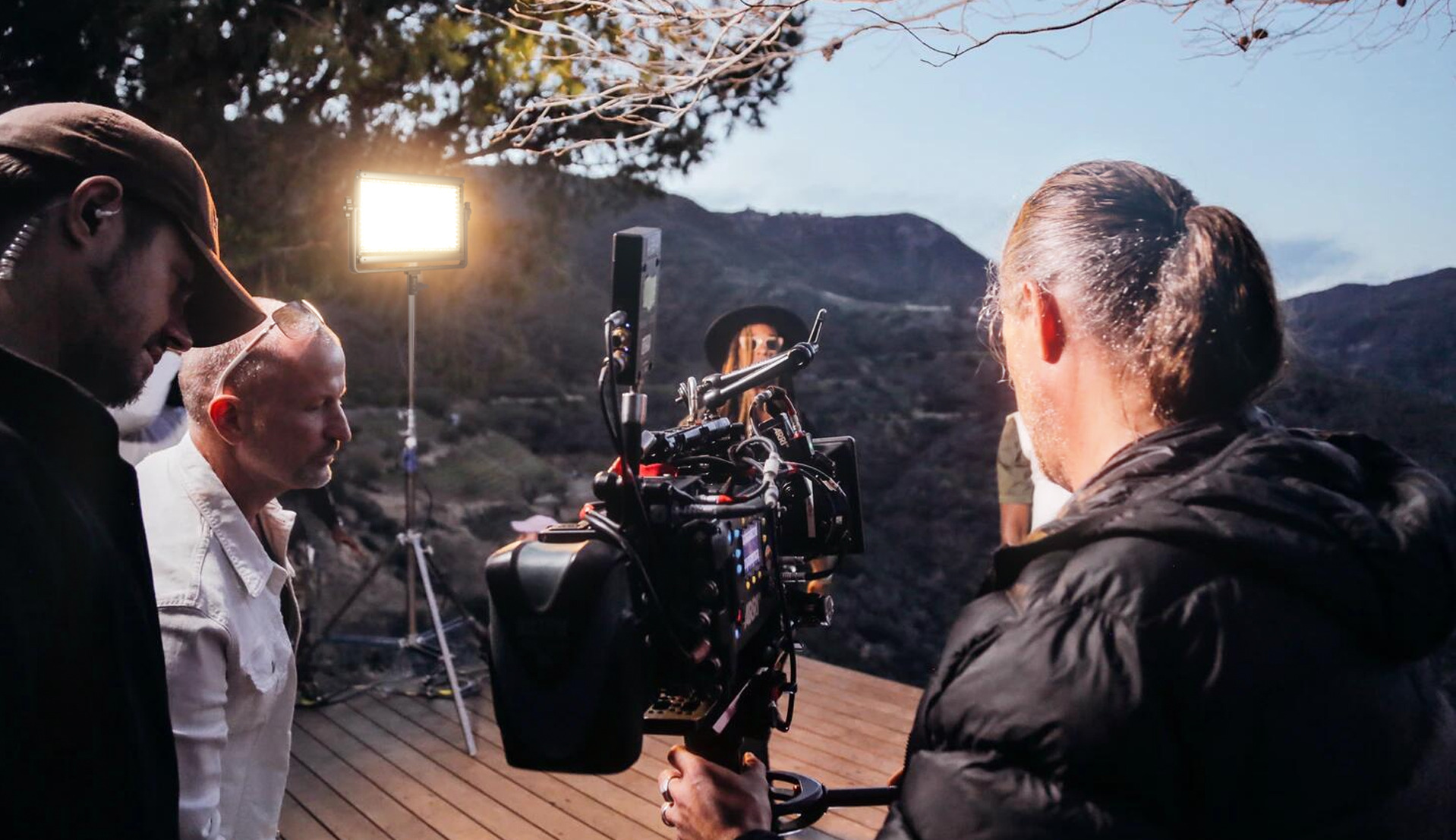 GVM-1500D RGB video light can be used as a light to provide the best possible light for online game live, YouTube video shooting other small and exquisite articles photography. And provide a better experience to our customers.
Step-less adjustable RGB color and dual color temperature feature, Brightness/color temperature RGB hue/color purity can be arbitrarily controlled, color temperature range 3200K ~ 5600k, with tightly arranged high CRI, LED lamp beads, which is helpful to restore and enrich the color of objects and provide you with a natural and vivid shooting effect.
App intelligent control system, which can be controlled by your intelligent mobile device.
With an LED screen and stable system, it supports 360 rotation and can effectively control the light. You can also install a folding and soft light board to avoid excess light, make the light softer, and customize the fill light, allowing you to easily and casually shoot the desired results.
Consist with 1128pcs Highlight LED beads
lumen is 27000lux/0.5m, 11000lux/1m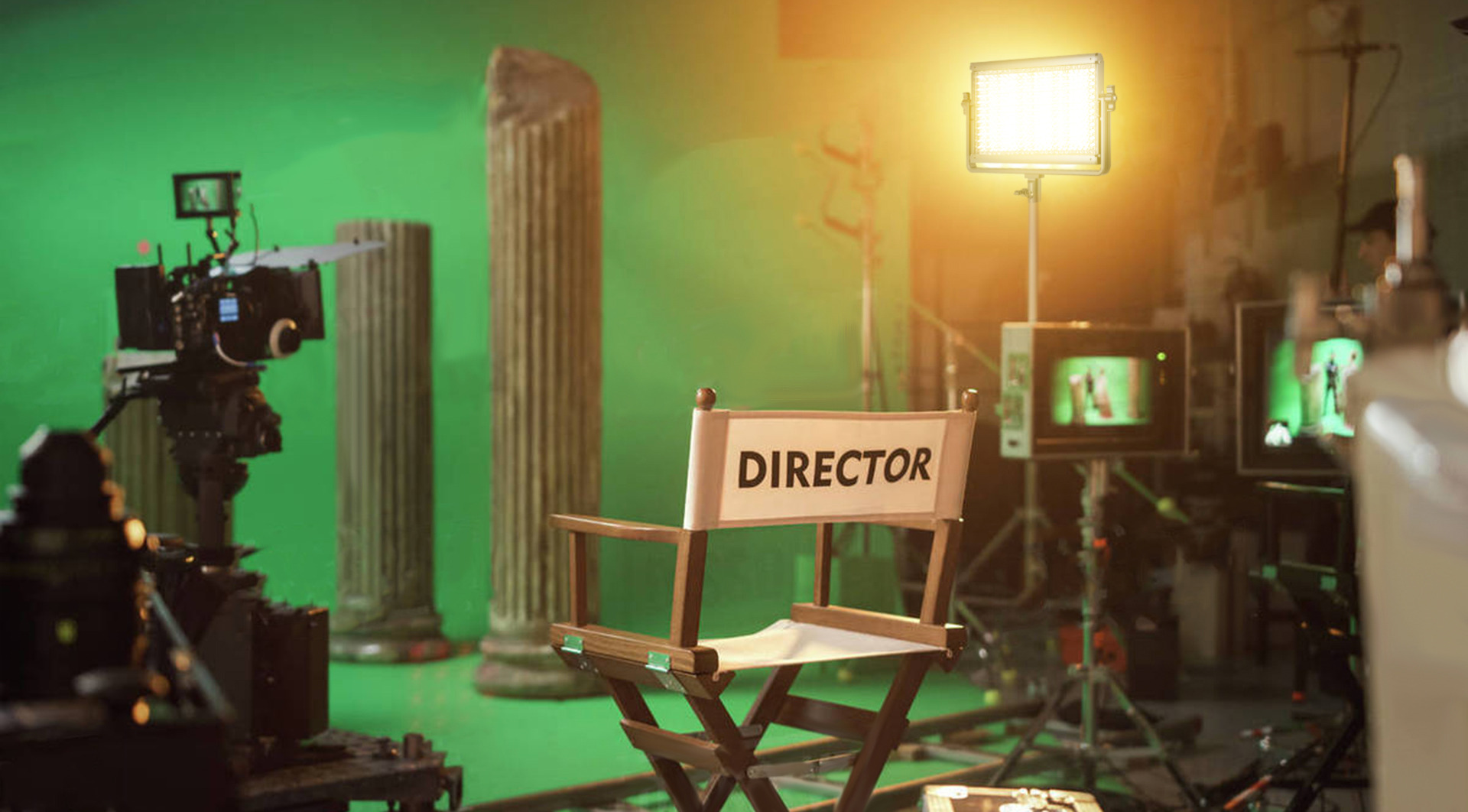 Bi-color & RGB Output Ways
The first mode is where the color temperature is
between 3200K and 5600K.
The second mode allows you to adjust the hue output
and color saturation of red, green,and blue from 0% to 100%.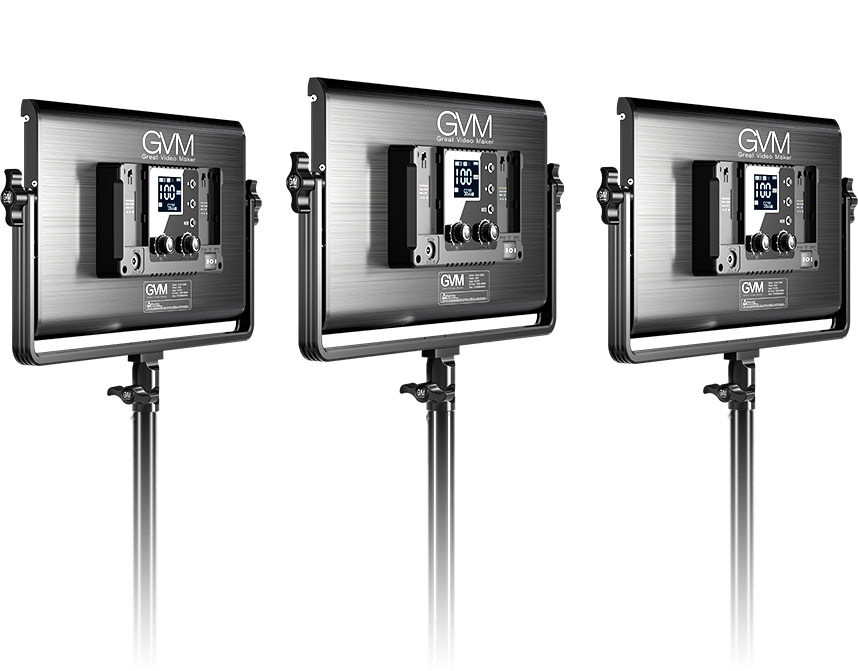 RGB 1500D supports Master and Slave control mode.
You could set one light as the master mode
and other GVM lights as Slave mode
which you could easily control all lights with the master one.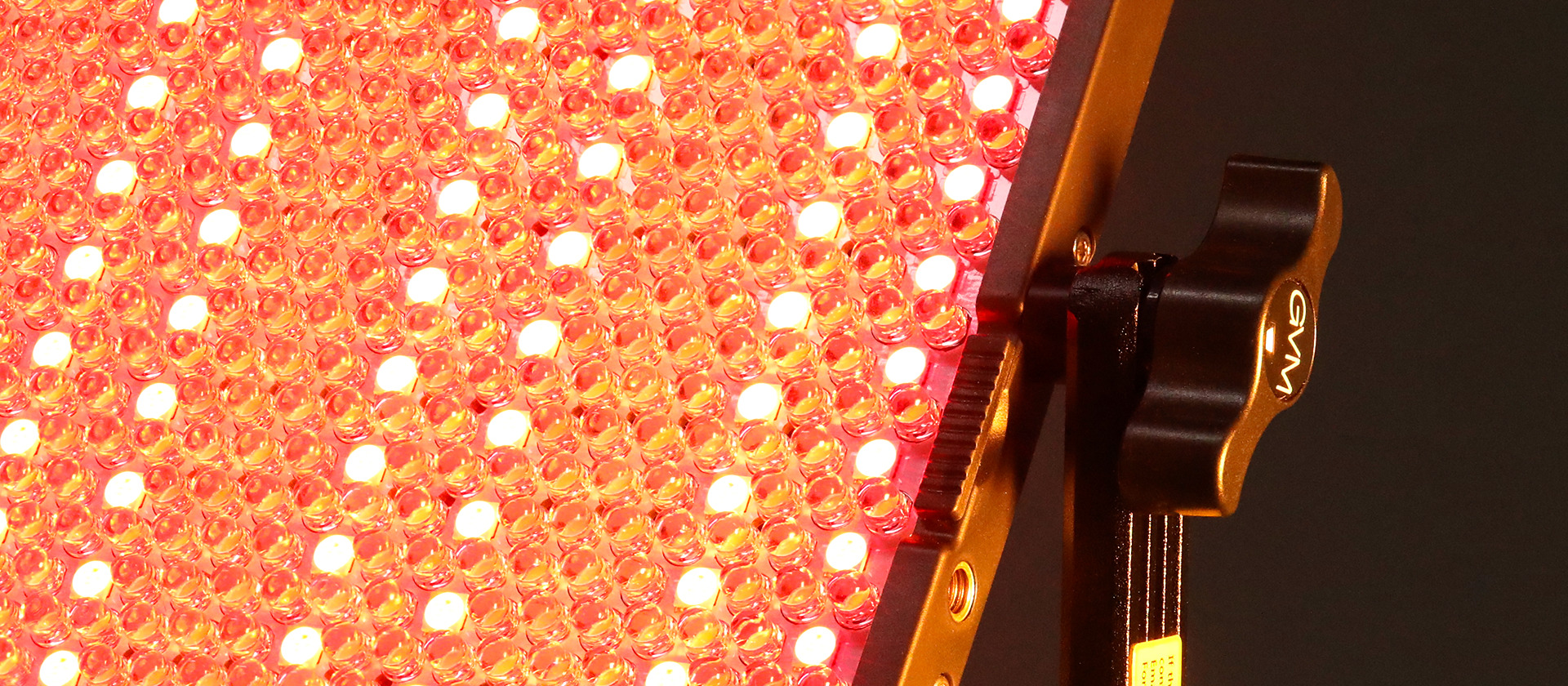 CRI 97+ New patented technology
GVM 1500D RGB Video Light consists of 1128 LED Lamp beads,
75W Output &High brightness RGB LED Beads
which with high color rendering performance of
over 97+ CRI value and high brightness,
can enrich the color of the item, to meet your different shooting needs.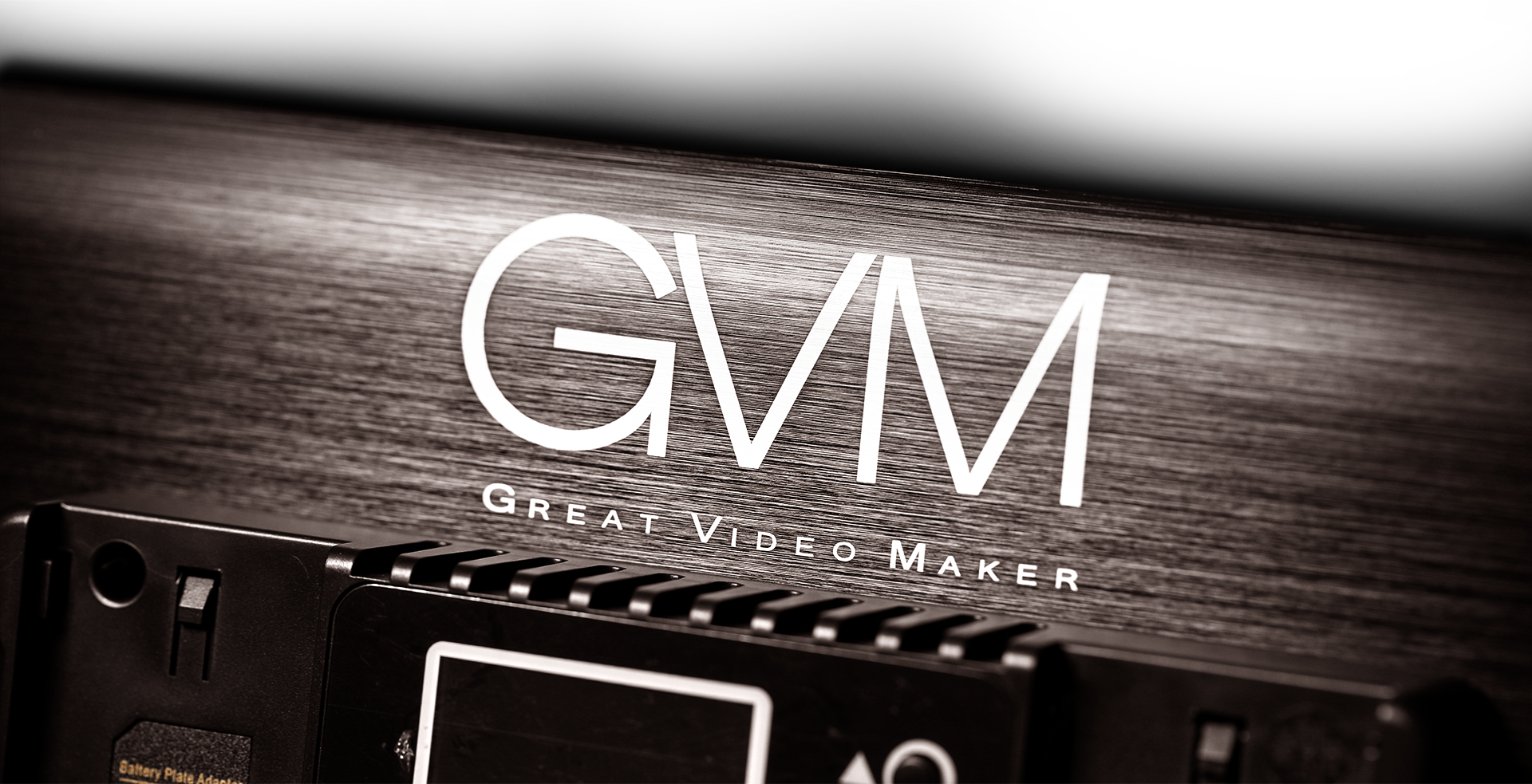 Aviation-grade aluminum alloy material,
high-quality heat dissipation performance,
which greatly protects the lamp beads
and prolongs the service life of the lamp beads.
Update Simulate Scene Modes
The video light simulates 8 kinds of scene lights. It enriches your shooting environment, including TV, Candle, Cop Car, Lightning, Paparazzi, Disco, Party, Bad bulb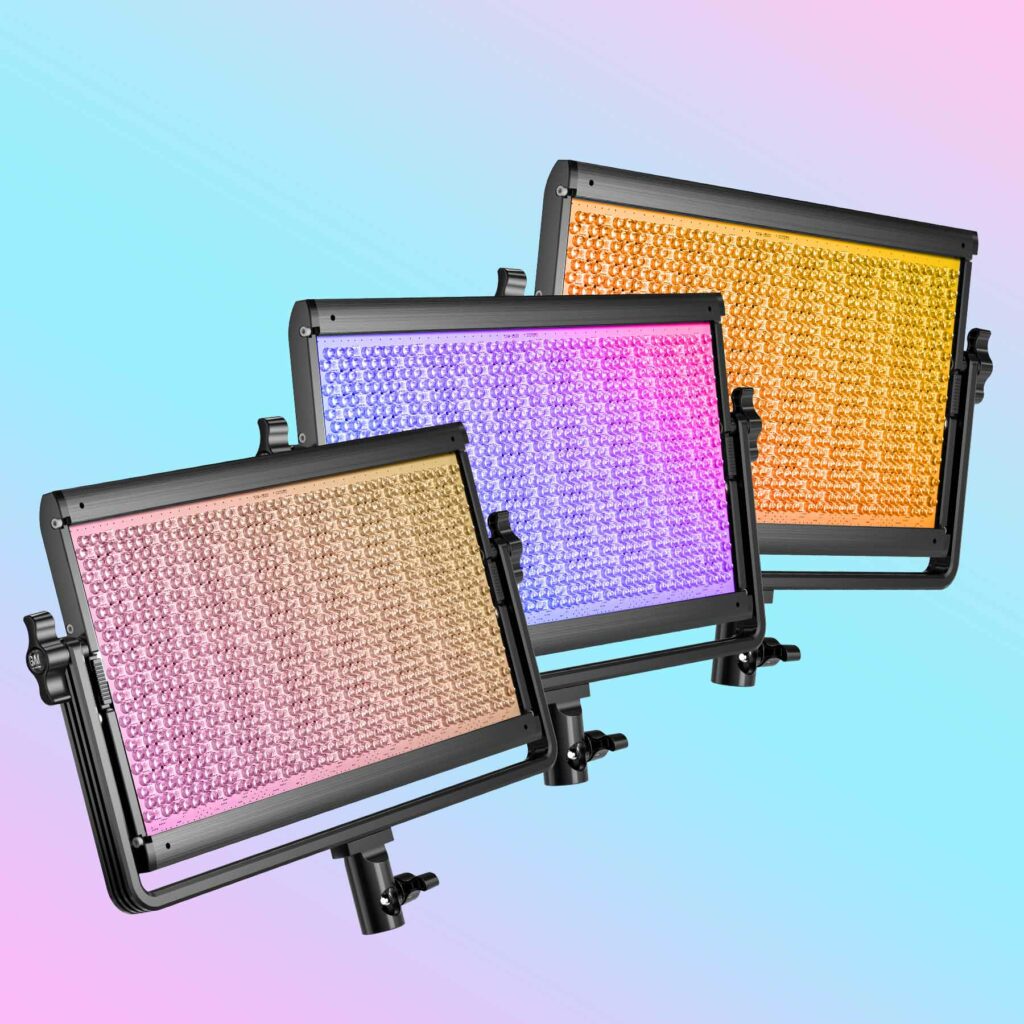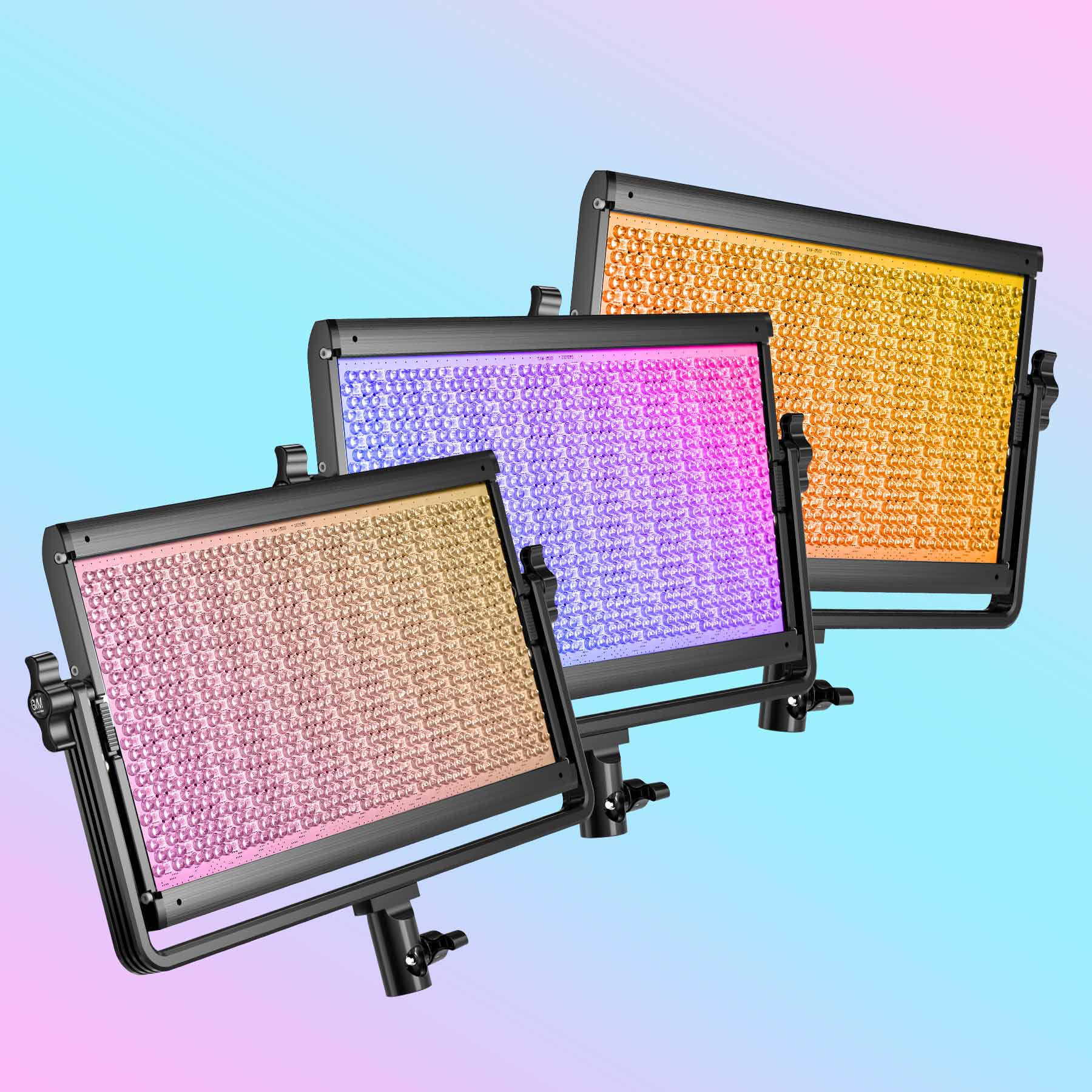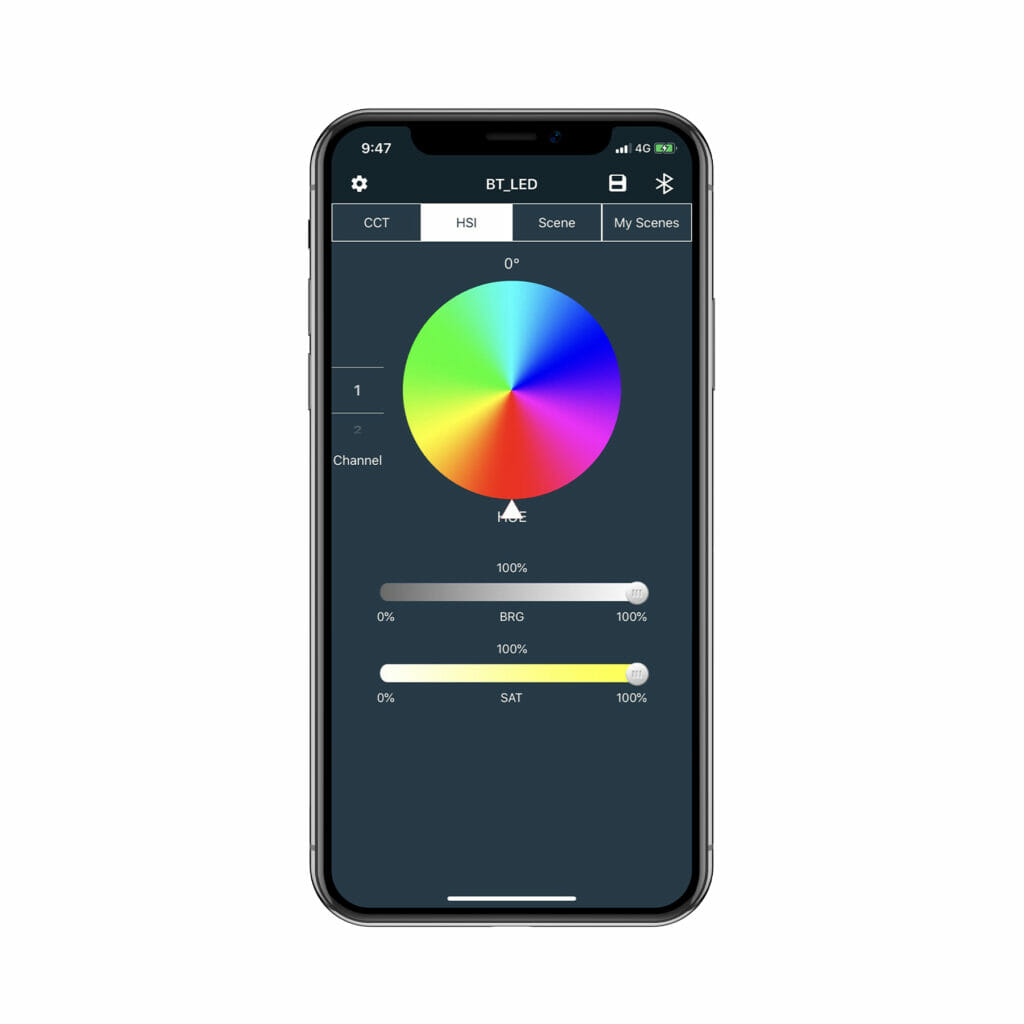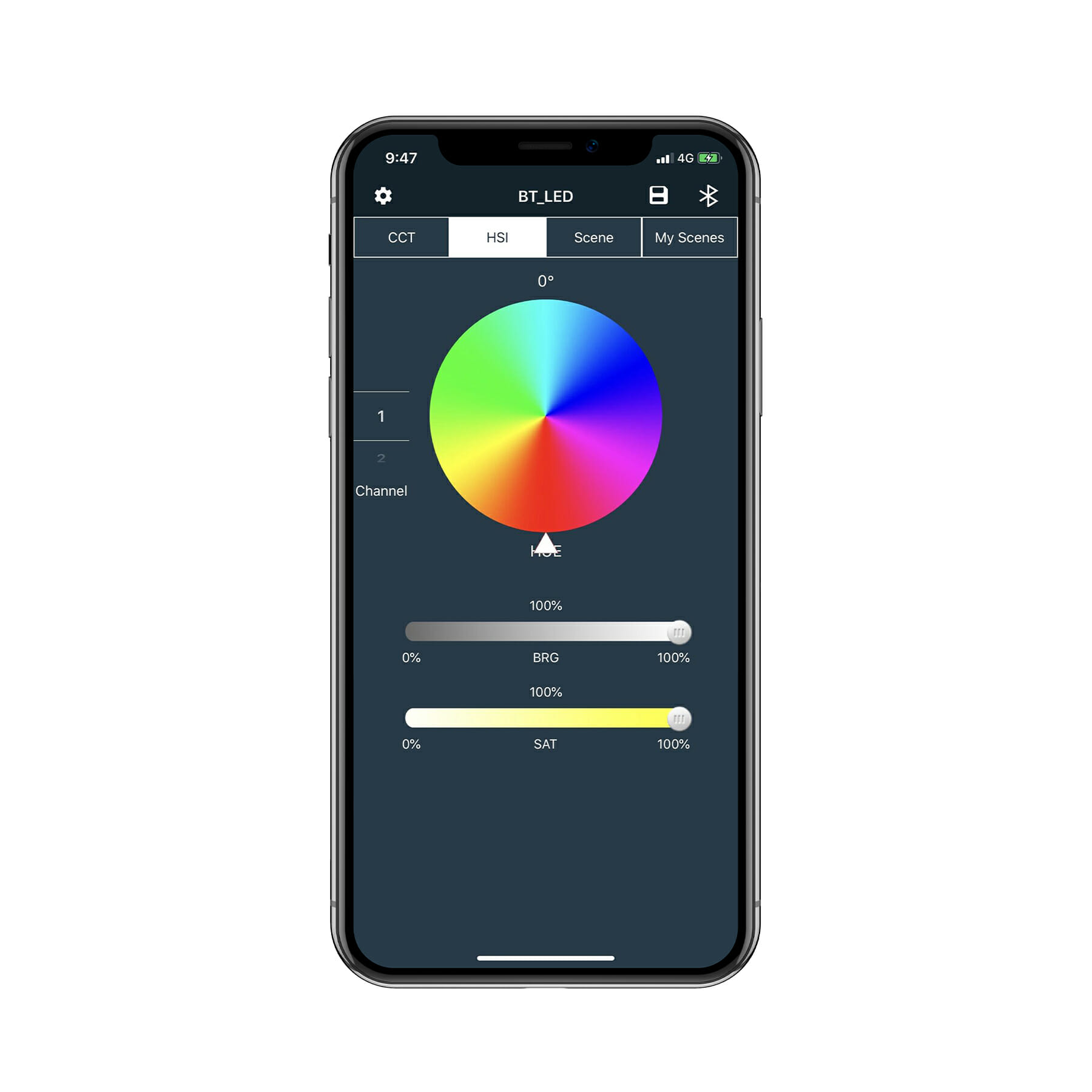 App Bluetooth remote control
Equipped with Bluetooth 5.0 mesh networking system, you can search "gvm_led" in the app store and download mobile app (IOS and Android) to remotely control the light;
Through the Bluetooth mesh networking system, users can control multiple 1500D devices at the same time. The intuitive control panel on the app makes the lighting scene layout simpler and faster, which can save a lot of time and energy;
Users can rename and group the connected lighting devices, so that the devices can better match different use scenarios.
It can quickly adjust the color temperature of 3200-5600K, adjust the brightness smoothly from 0-100%, and control the light switch remotely.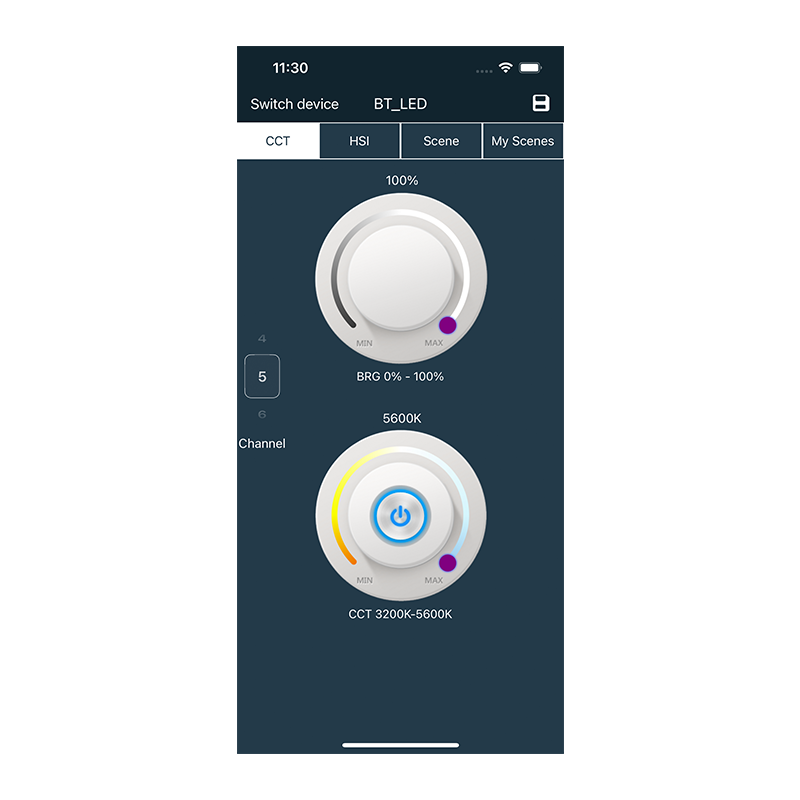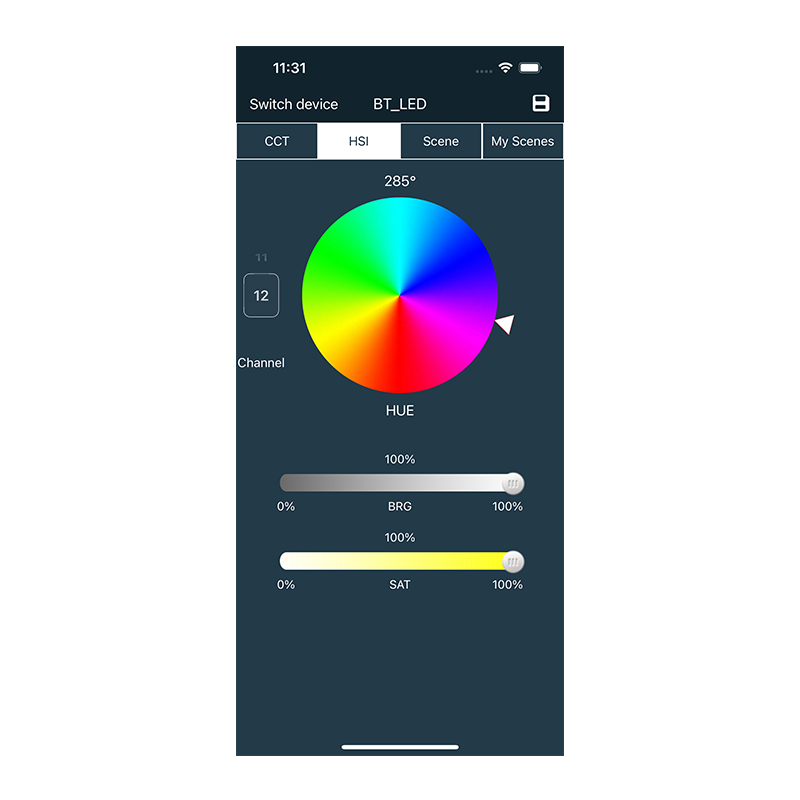 Simple and intuitive hue and pure adjustment function, allowing users to have more colors in their lights
8 built-in scene effects can be switched quickly, making users' shooting scenes more colorful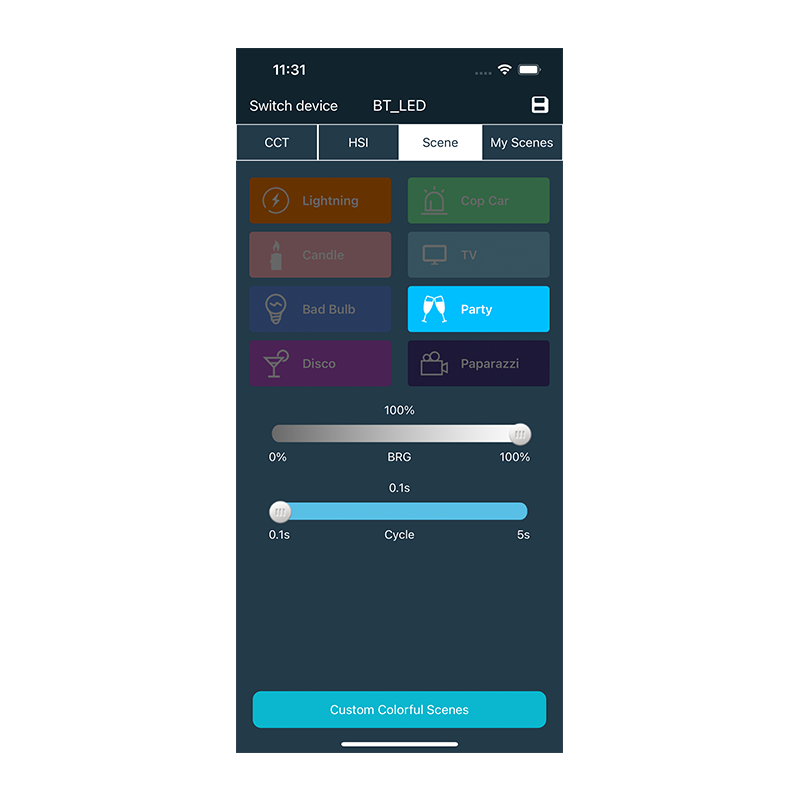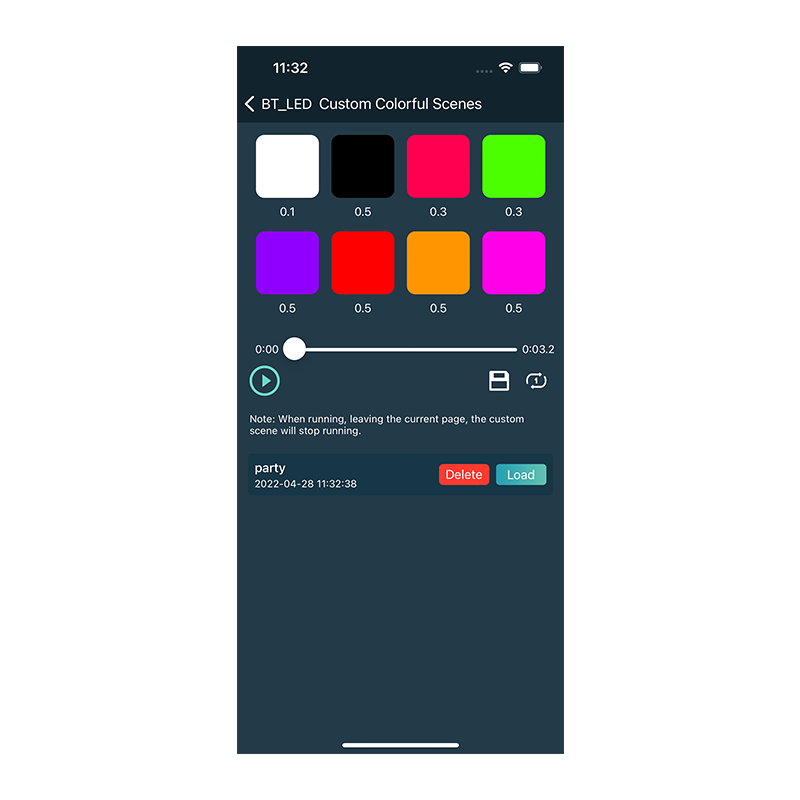 The built-in scene of the device sometimes cannot fully meet the needs of all users. For this reason, we have added a custom scene mode. Users can edit and save the sequence steps of the color change of the light, so that the light can receive the set light within the set time. Light switching commands, so that the lighting changes are more diverse to suit more usage scenarios
By locally storing the light setting parameters commonly used by users, you can quickly switch between different usage scenarios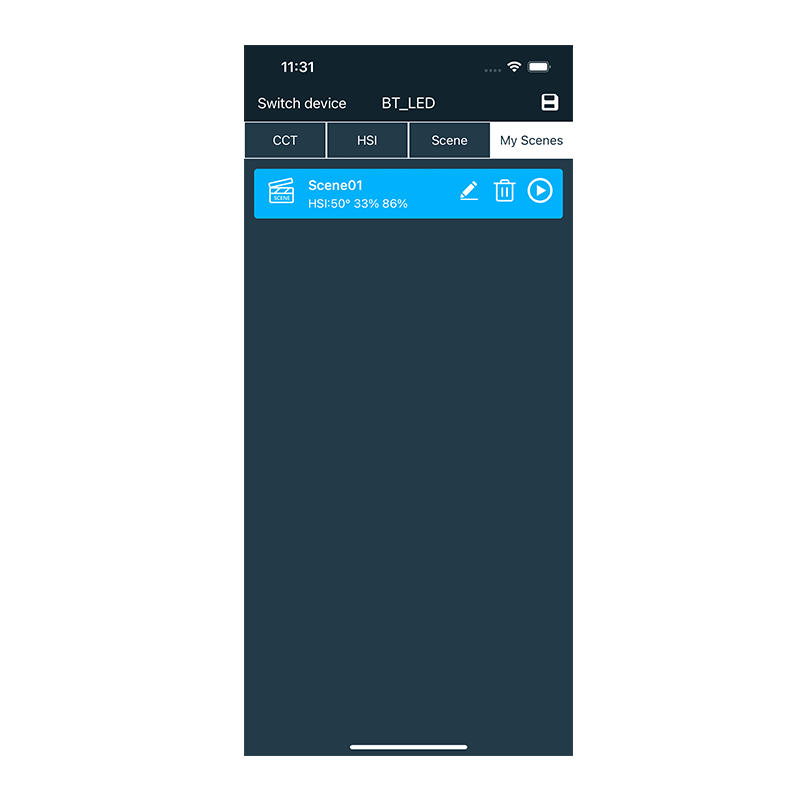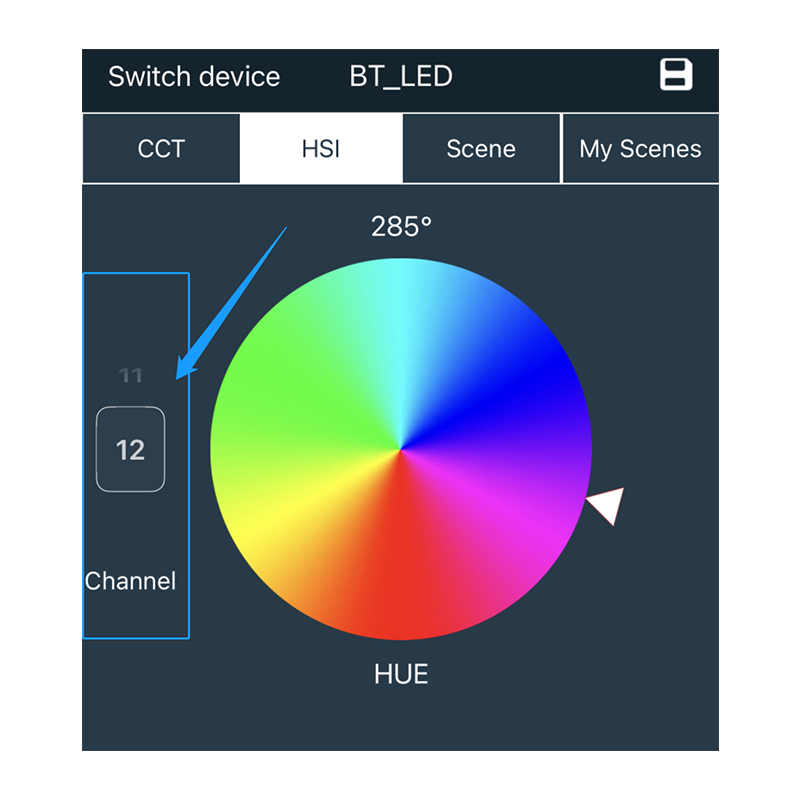 Master-slave mode control
In CCT and HIS modes, channels can be selected on the left. By switching the signal channel of the master light, the slave lights under different signal channels can be jointly controlled by the master light to quickly arrange lighting scenes, reducing the time required to reconnect the device to Bluetooth every time you switch, and you can set up to 12 channels.
RGB 1500D support master and Slave control mode
you could set one light as the master mode and other GVM lights as Slave mode, which you could easily control all lights with the master one.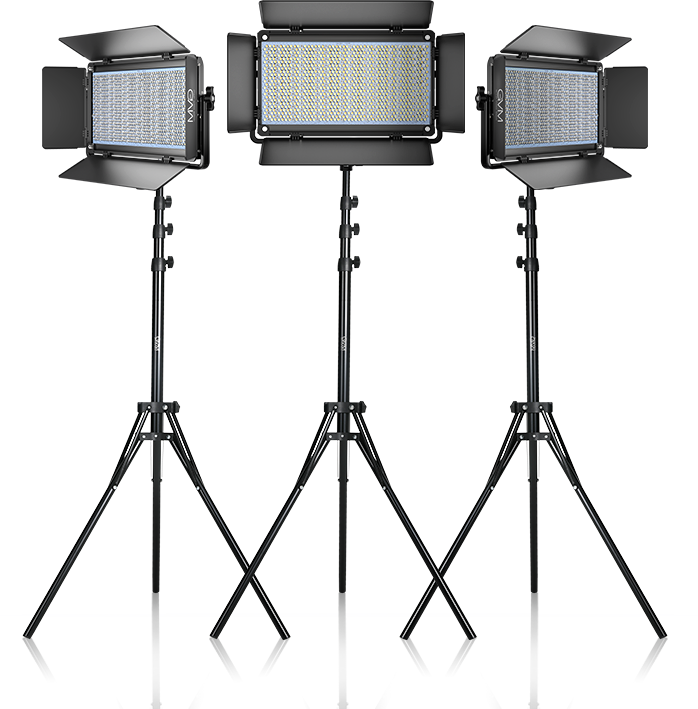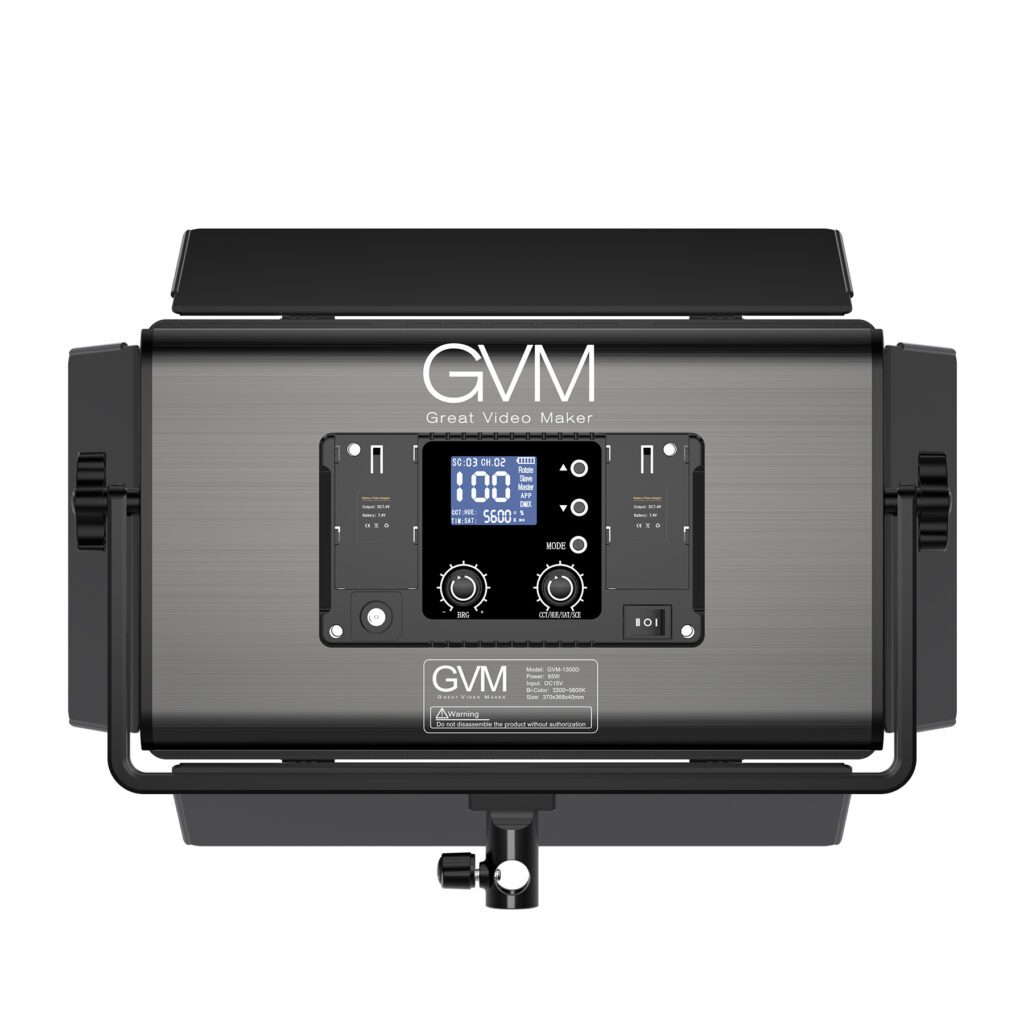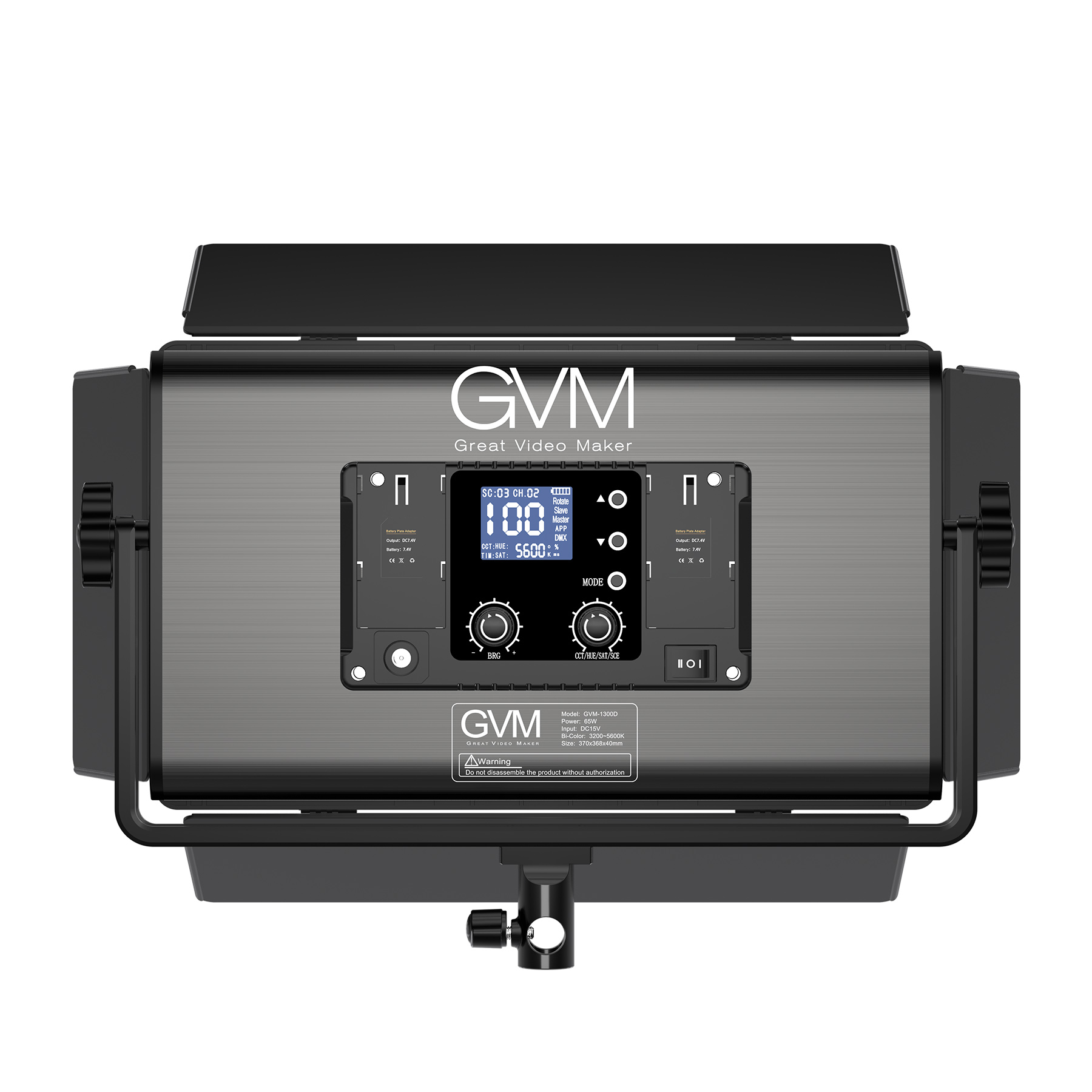 Built-in LCD Digital Display
LED studio light designed with built-in LCD digital display for accurate brightness and temperature adjustable, more efficient operation for your photography shoot lighting. Color temperature dimmable from 3200K to 5600K, and the brightness from 0% to 100%.