Description
Gvm-DX16 is a kind of aluminum alloy video tripod with hydraulic cradle system, it is a light camera tripod, suitable for video camera, digital SLR camera, mobile phone and so on. The kit includes a hydraulic head, a handle, aluminum legs, a floor spreader and a padded tote bag.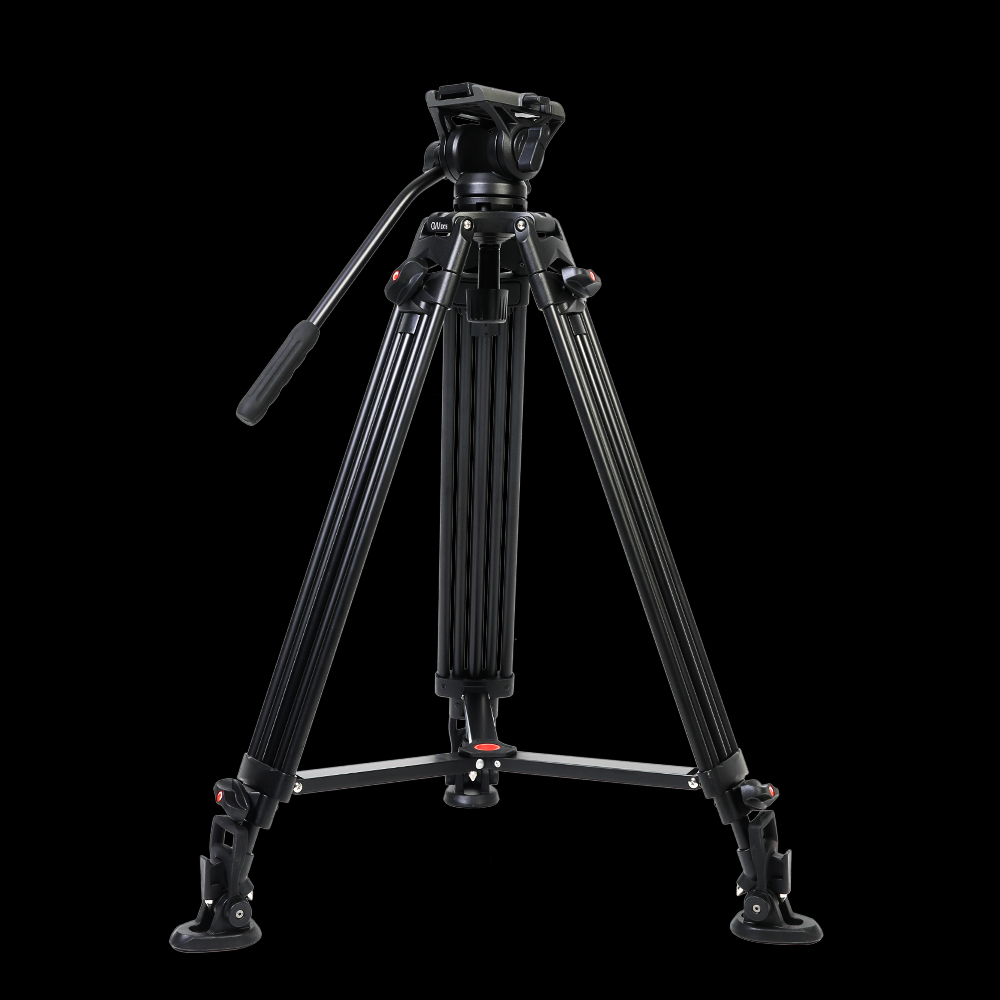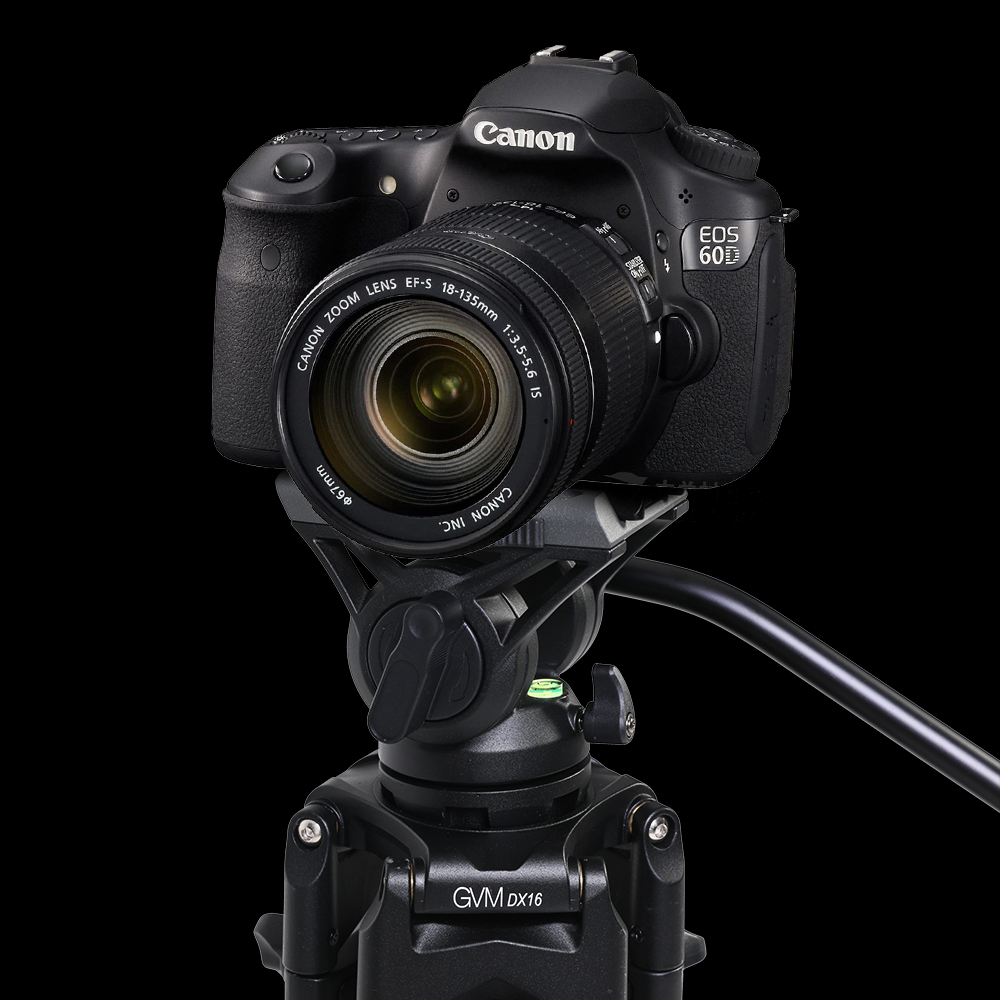 The GVM-DX16 is capable of quickly mounting your camcorder, DSLR or mirrorless camera and equipment weighing up to 17.6 pounds on a stable platform for motion picture panning and tilting over flat or uneven terrain.
Convenient height adjustment
The head mounts to the leg via a 75 mm hemisphere adapter for quick leveling. Aluminum legs range in height from 31 to 63 inches, with intermediate spreader attached.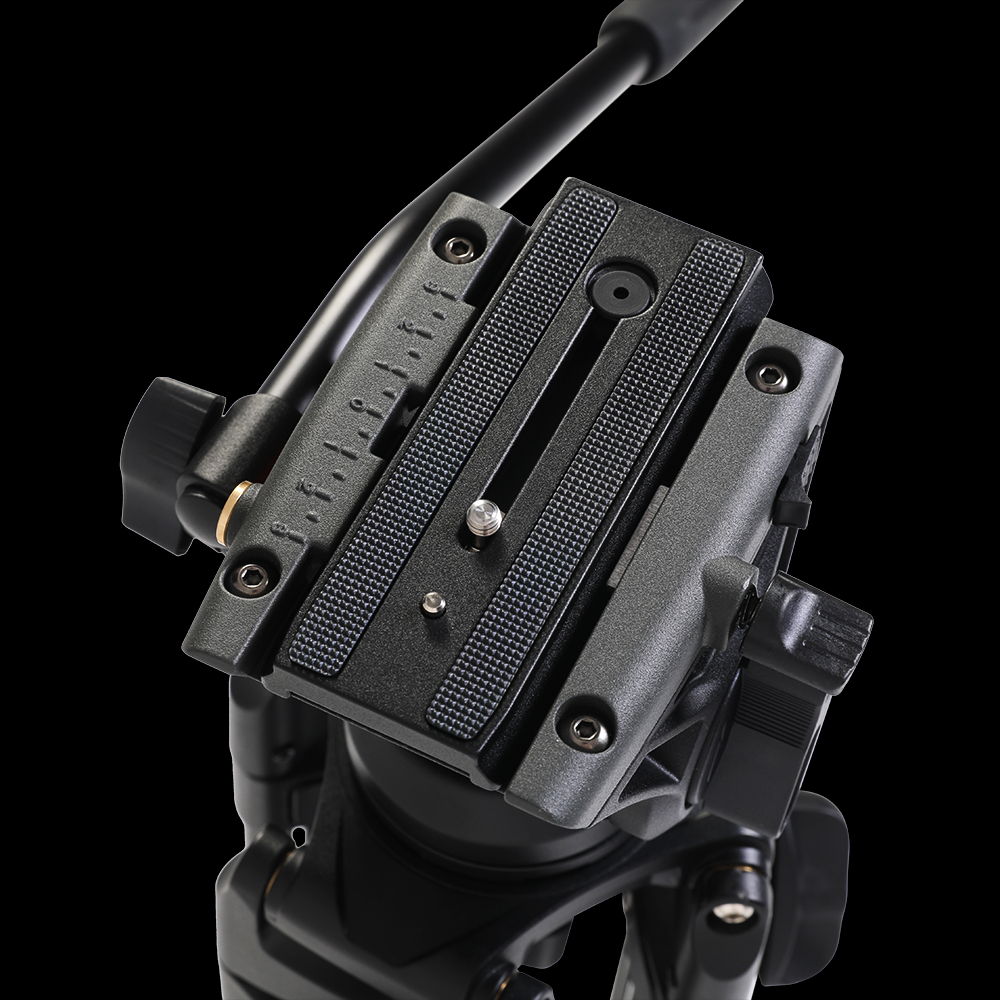 Efficient and fast plate loading
The head has fixed pan and tilt resistance and the QR camera quick mount plate, allowing you to remove the camera from the head and quickly and securely attach it to the head. The camera plate comes with 1/4″-20 and 3/8″-16 camera fixing screws so you can use a variety of cameras. Integrated 1/4″-20 accessory mounting holes allow you to add support for optional displays or lights as required.
Middle stretcher and removable foot pad
The legs have detachable pads that are useful for shooting on hard or fragile surfaces, while intermediate spares can stabilize shots over rough terrain or even steps without removing the spares.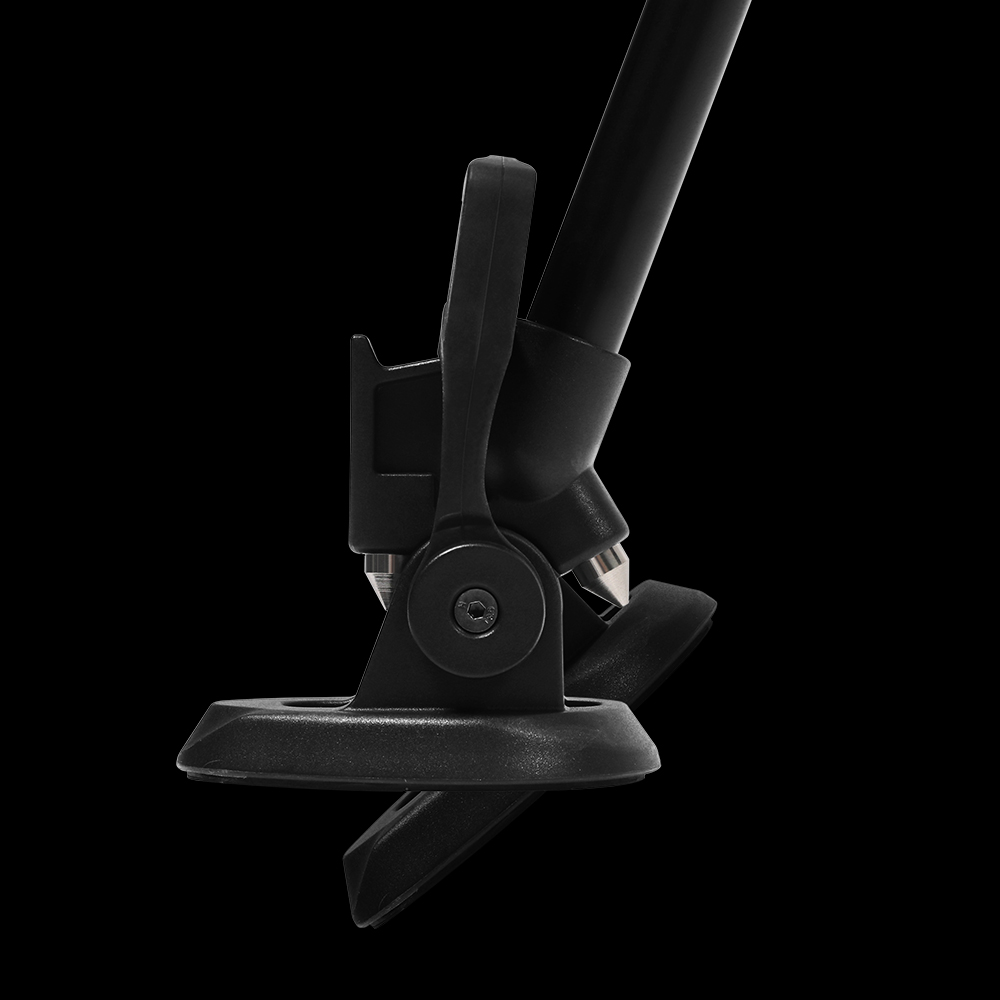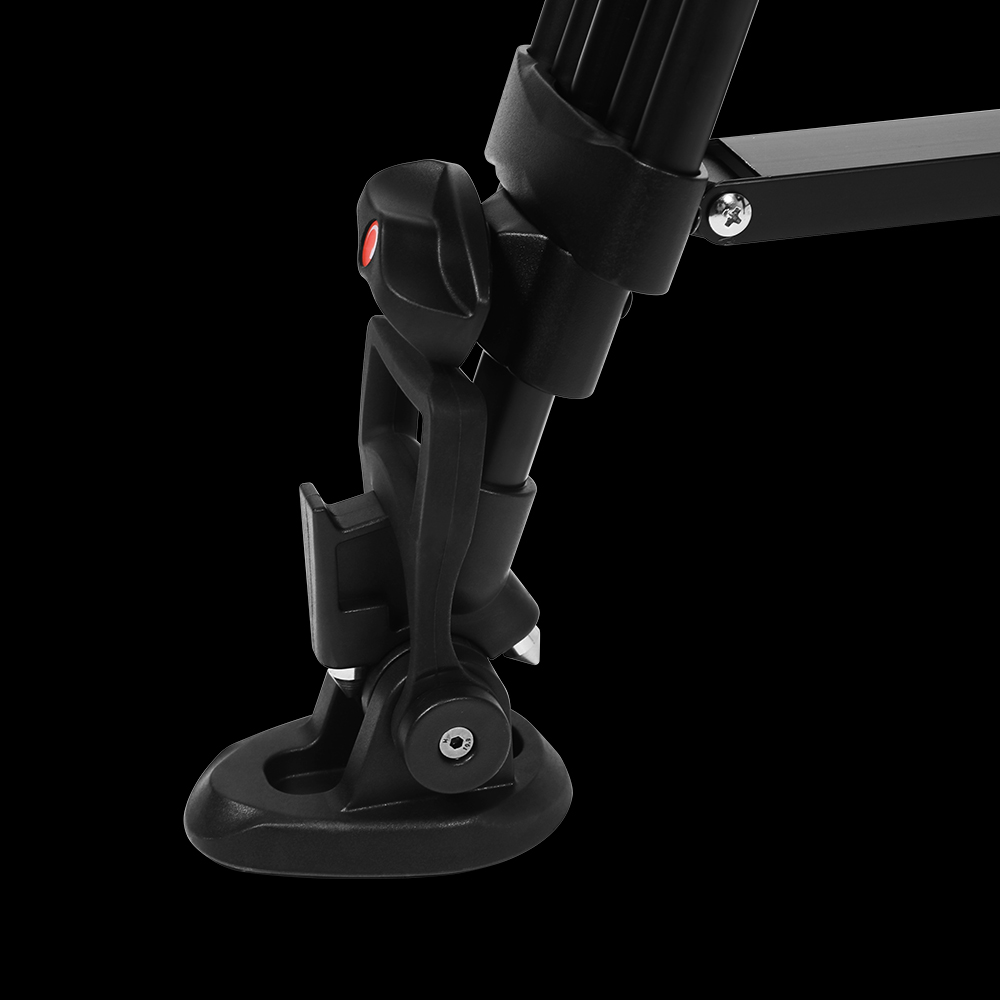 The tip of the GVM-DX16 tripod is equipped with a horseshoe foot, which effectively prevents skidding and makes you more stable when shooting
Gvm-dx16 tripod is made of high quality aluminum alloy, with longer service life, better quality and higher stability.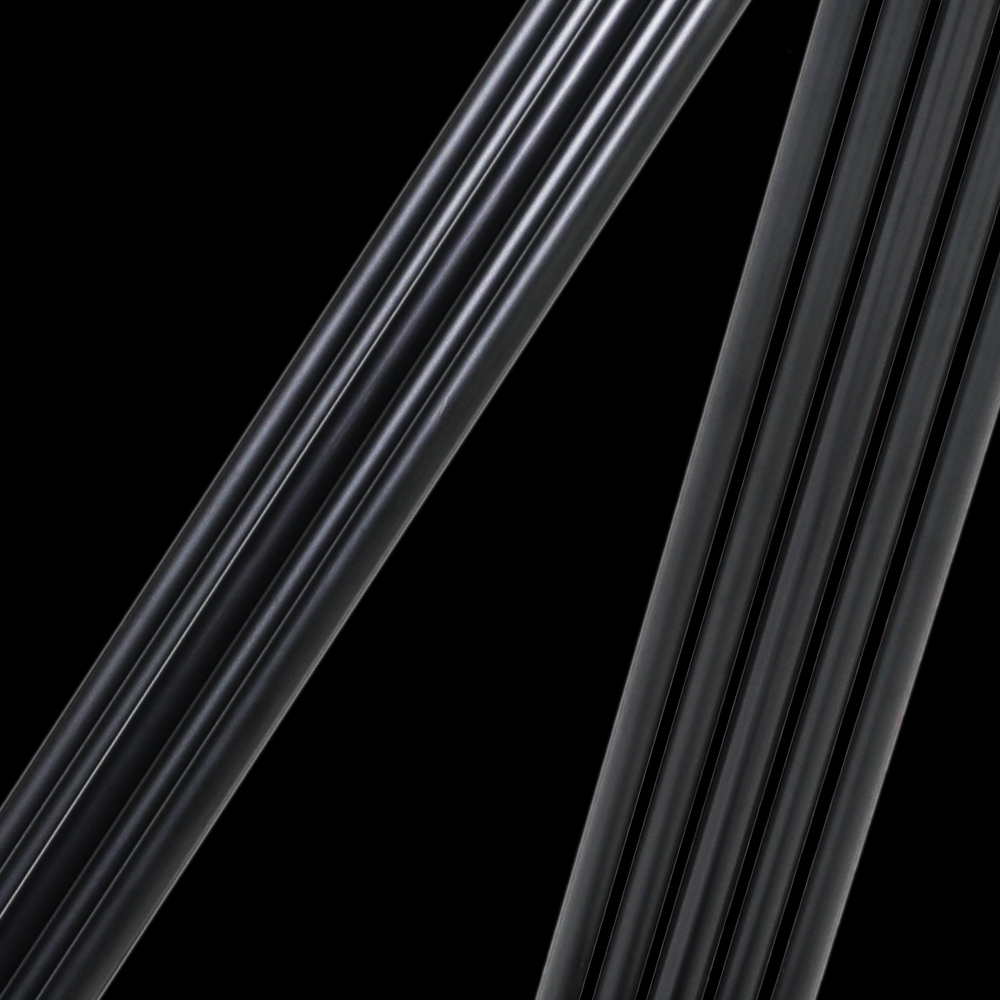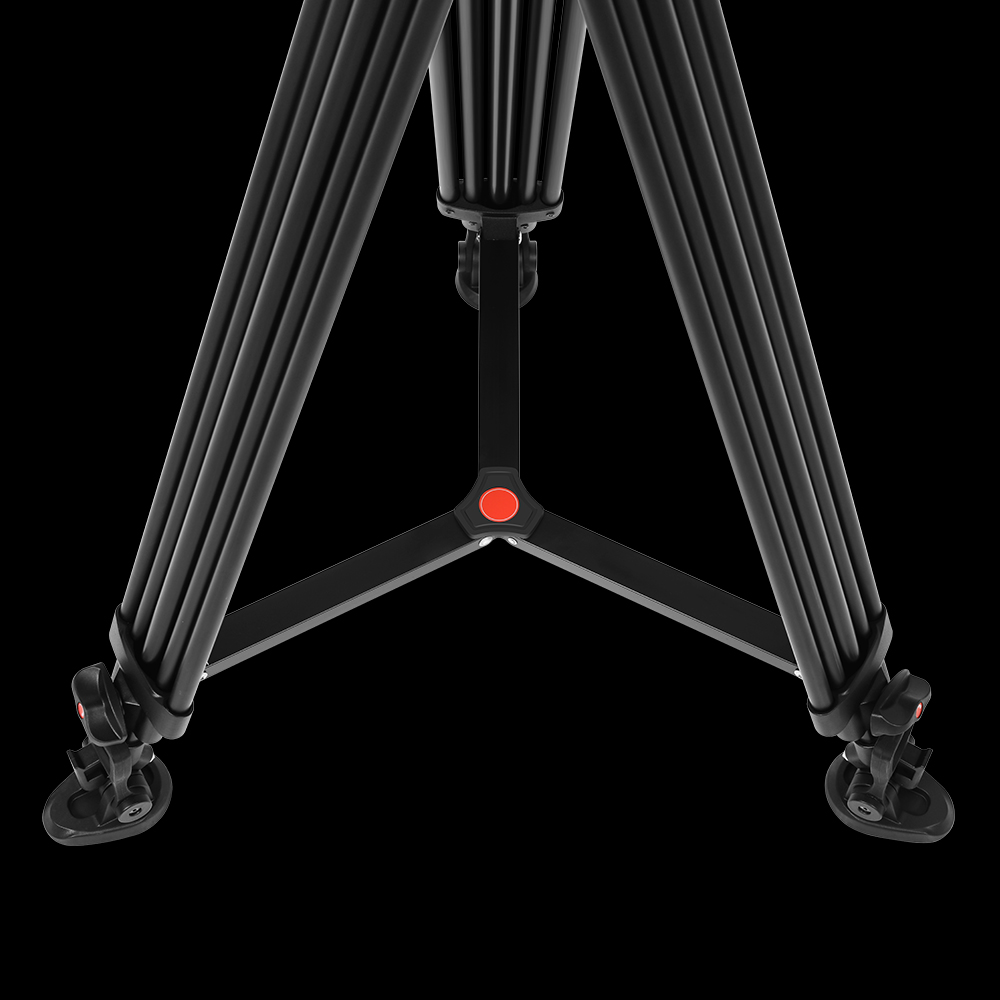 DX16 has thick and thick foot tube, the key connection part is made of aluminum alloy material, the processing accuracy of the connection part is as high as 2μm, and with anti-loose, wear-resistant button design.
Professional camera dynamic balance
Whether pitching or horizontal arbitrary Angle to provide gentle power assist, so that the picture capture more stable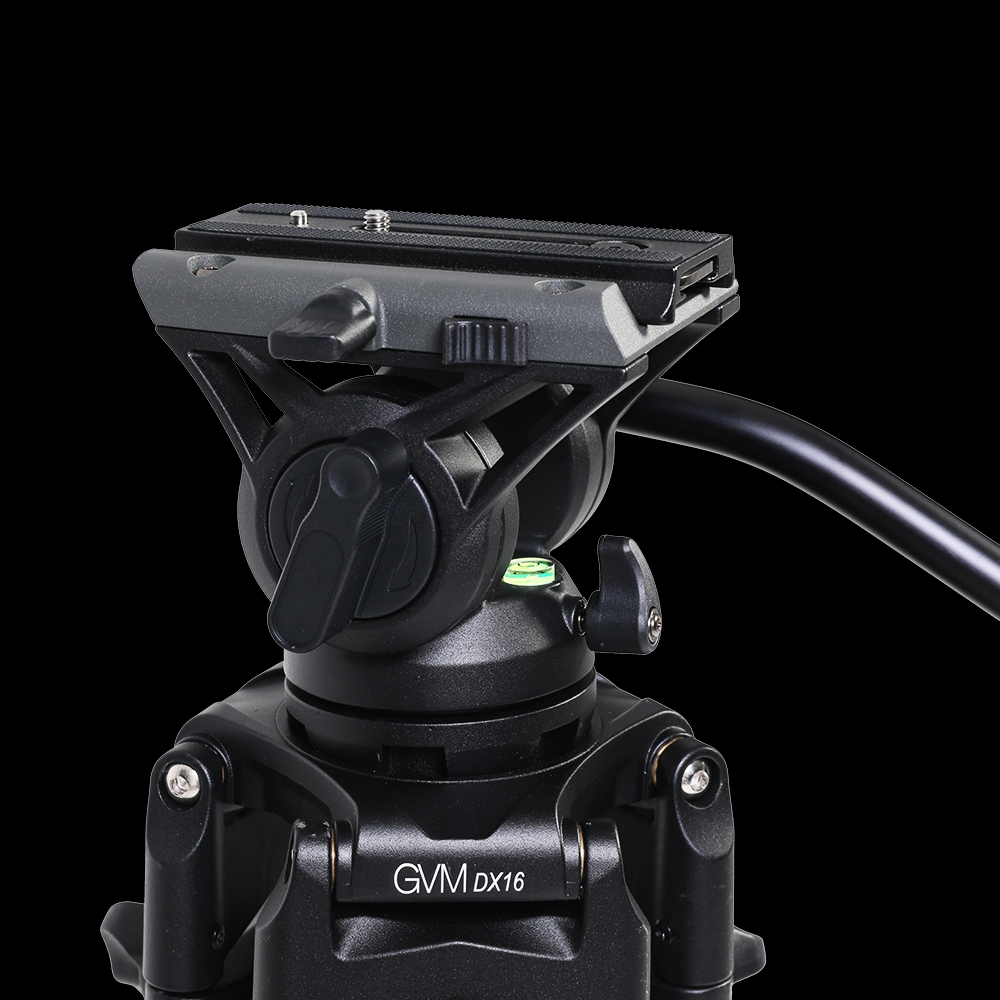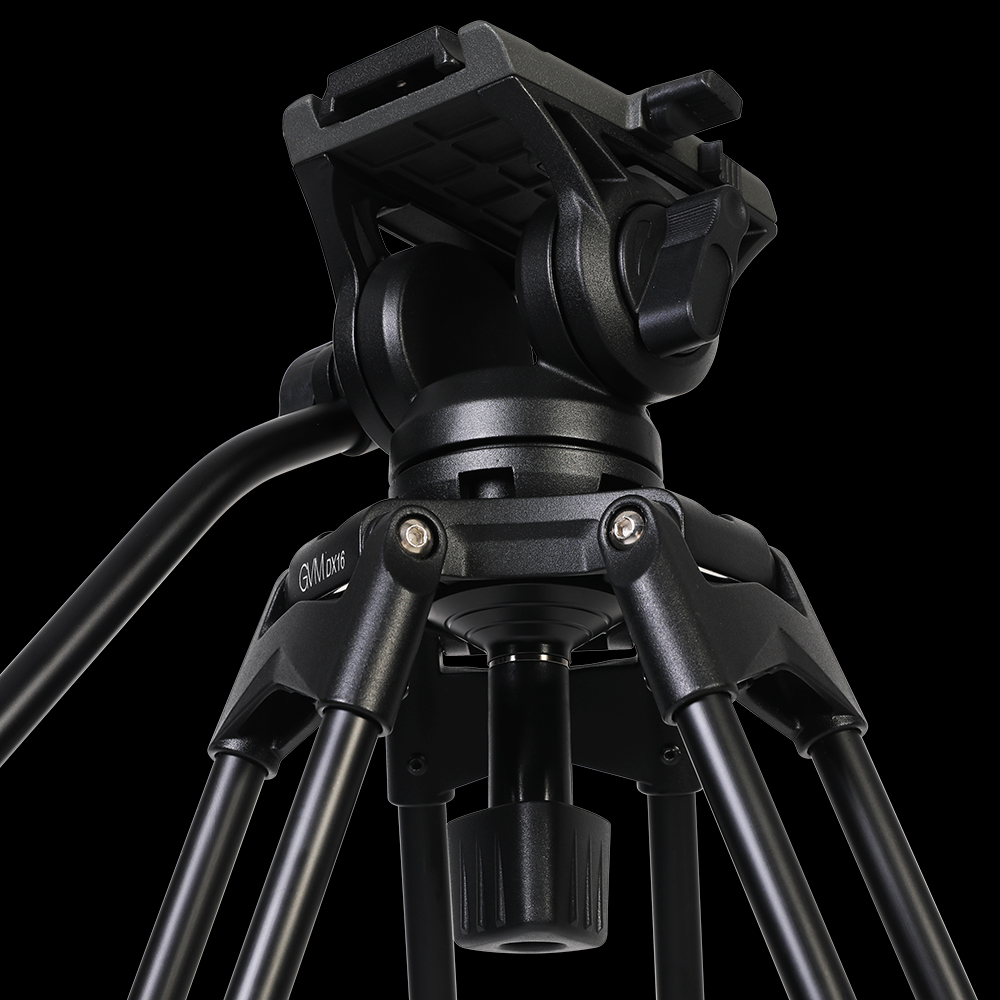 Three layers of fine steel thrust bearings and high viscosity special synthetic damping oil are used to make the operation feel more smooth and comfortable. At least 5 professional engineers have checked and adjusted each holder to ensure that the damping of each holder is smooth and free.
Wear resistant and anti-loose button design
Gvm-dx16 adopts the revolving button locking structure, which is more convenient, fast and intuitive. At the same time, the revolving button is waterproof and sandproof, which is more secure in use. At the same time, the collocation prevents loose design, and the equipment is safer.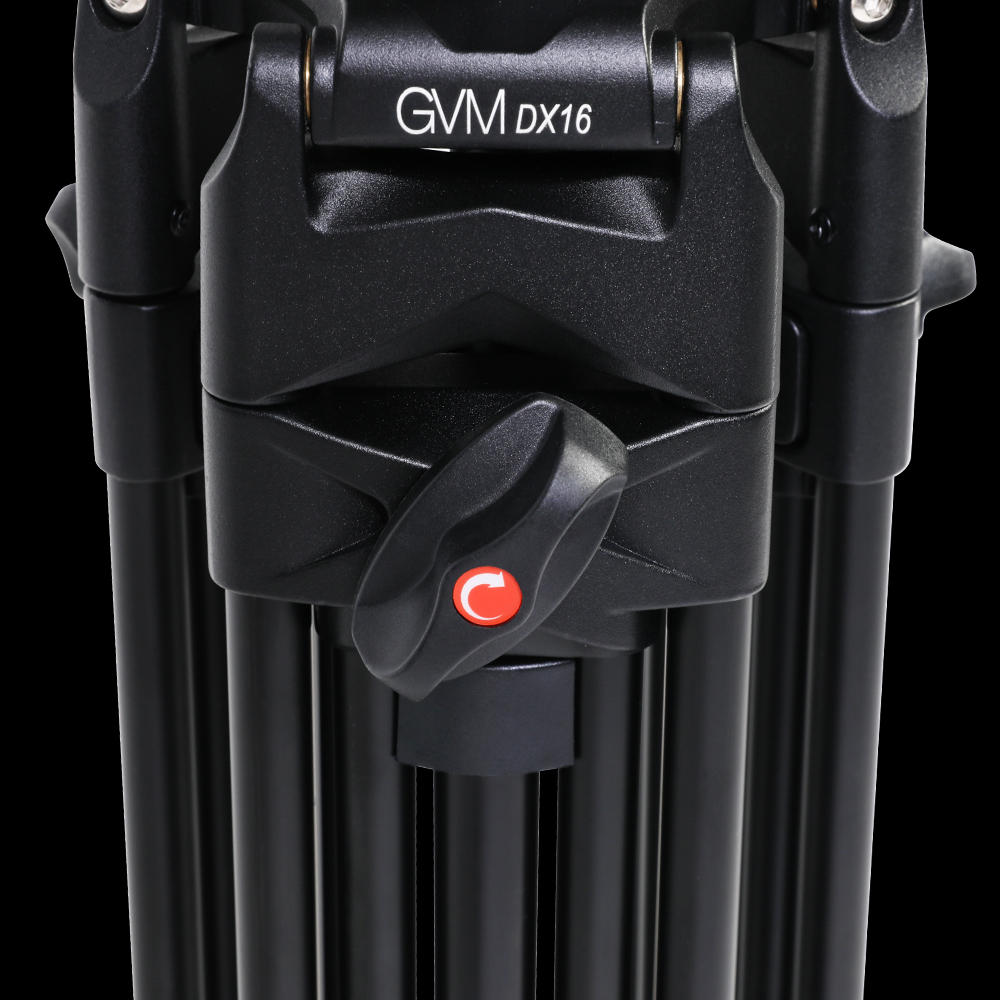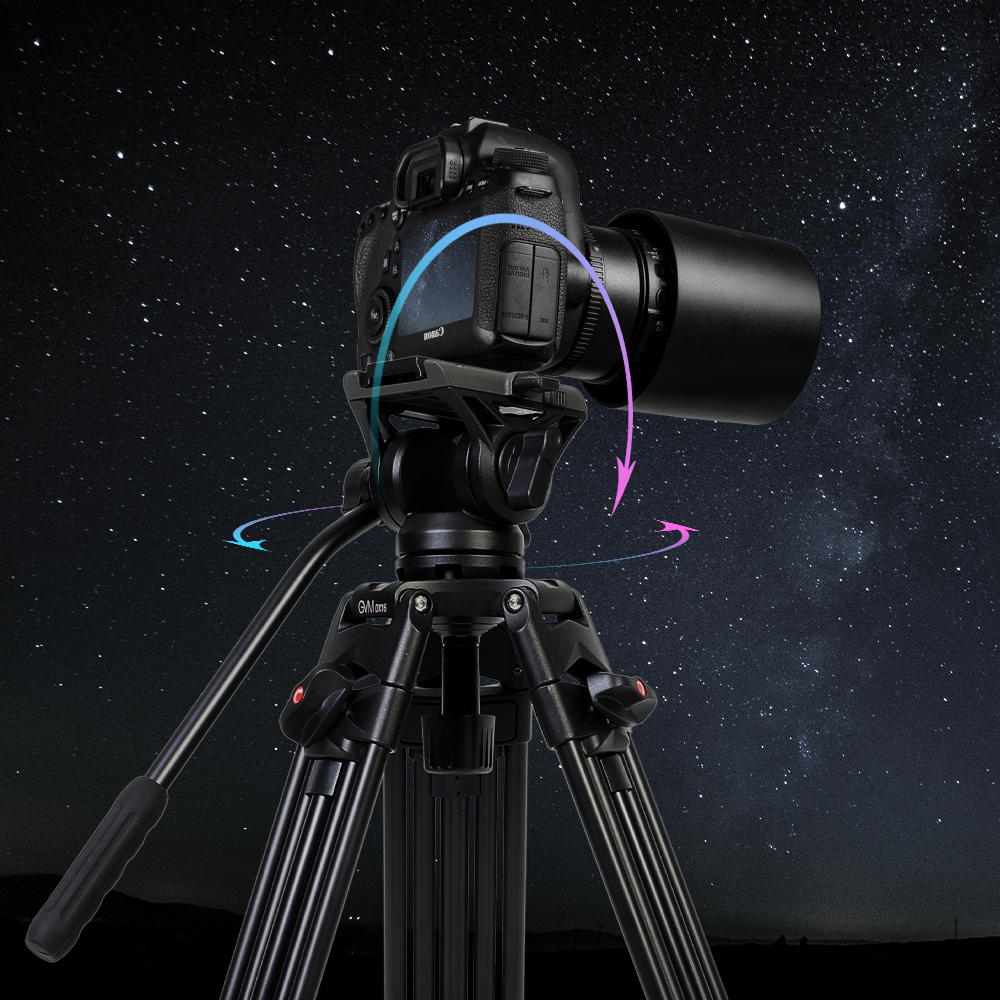 The GVM-DX16 head can rotate horizontally at 360°, and the elevation from +90° to -75° can meet more shooting requirements.
Applicable to a variety of scenarios
Gvm-dx16 can be used for wedding shooting, live events, documentary, micro film, film and TV series, meeting minutes shooting, etc., and a variety of scenes can be easily controlled.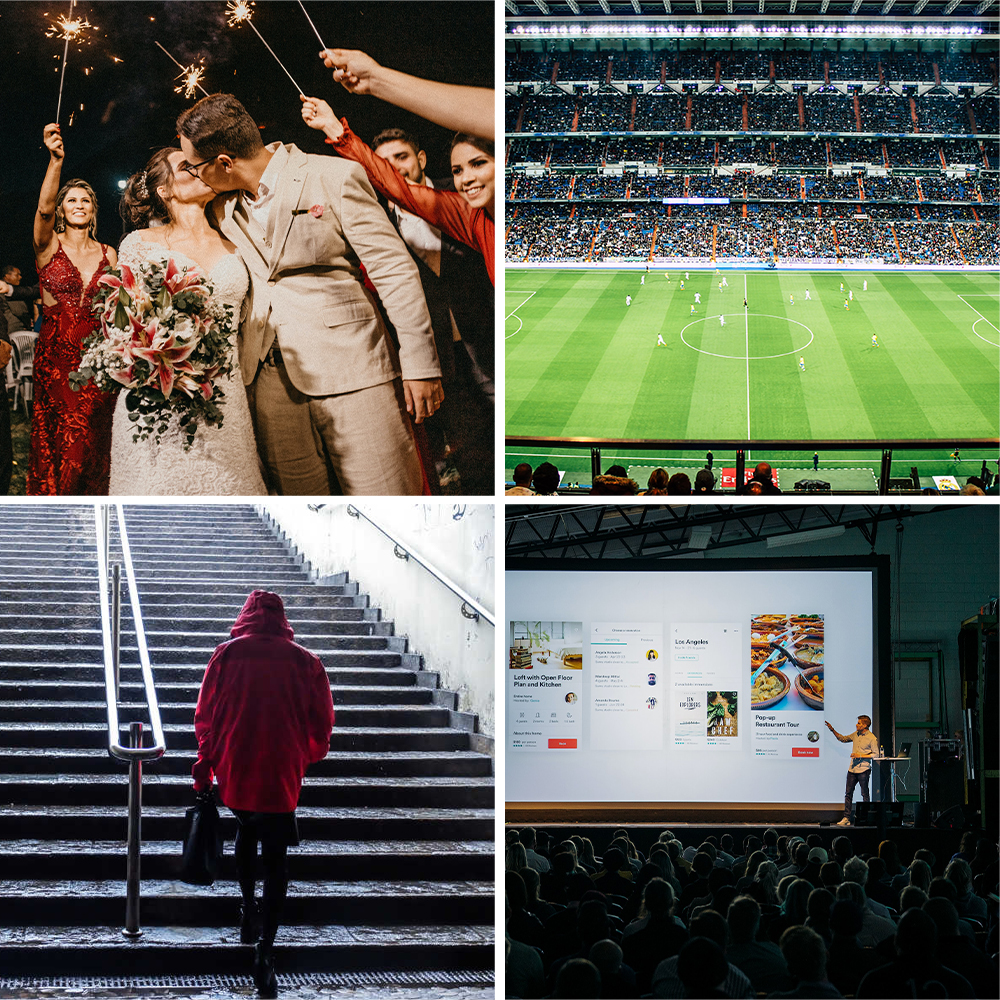 Horseshoe Base
Quick Release Plate
Aluminum Alloy
GVM DX16 Aluminum Camera Video Tripod with Fluid Head System